Introducing the Lumisidus Planetary Gear Watch Winder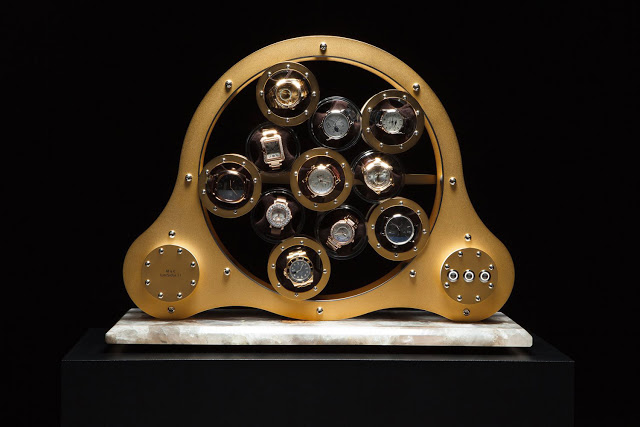 Lumisidus makes only one product, a watch winder that functions like a planetary gear, with watches orbiting around the central axis.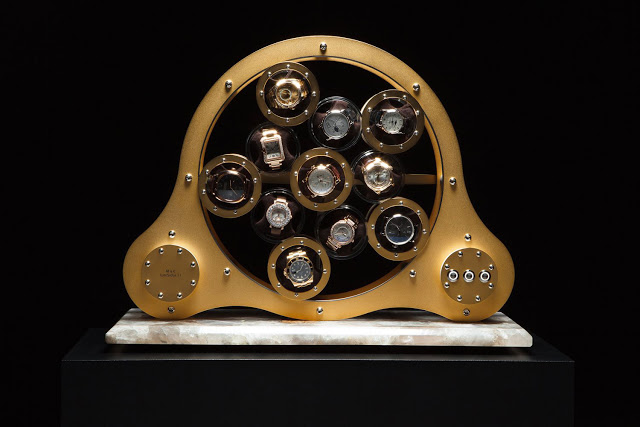 German winder maker Lumisidus unveiled its first watch winder in 2015, the Lumisidus 11. Able to accommodate 11 watches, the winder works like a planetary gear: a rotating central cylinder turns each of the other cylinders, which orbit around the central axis. The motion is smooth, silent and leisurely. Though having so many elements in motion might indicate a complex mechanism, the Lumisidus winder has few moving parts. Only the central cylinder is powered, with each of the other cylinders rolling against each other. For the winder to work correctly, the tolerances involved are narrow, with every cylinder having to fit precisely against other.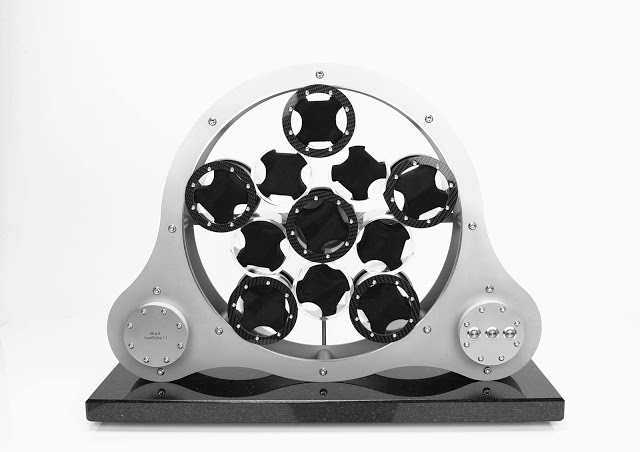 The Lumisidus 11 Carbon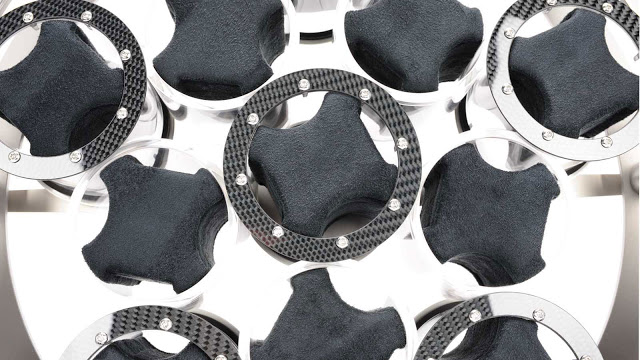 Each cylinder contains a cushion to hold a watch that's made of a dense memory foam, so it can hold a watch on a small bracelet, and then revert to its original form. The winder is bidirectional, with everything controlled via a smartphone application. On the gold-plated model, LED lights integrated into the marble composite base can be lit, with a varying lighting colours possible, also controlled via the smartphone app.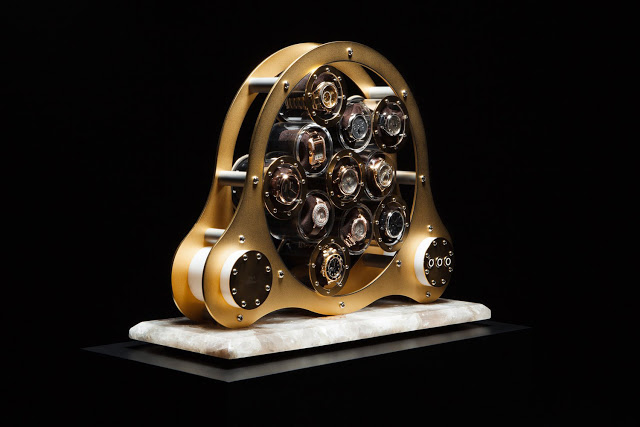 The frosted gold-plate version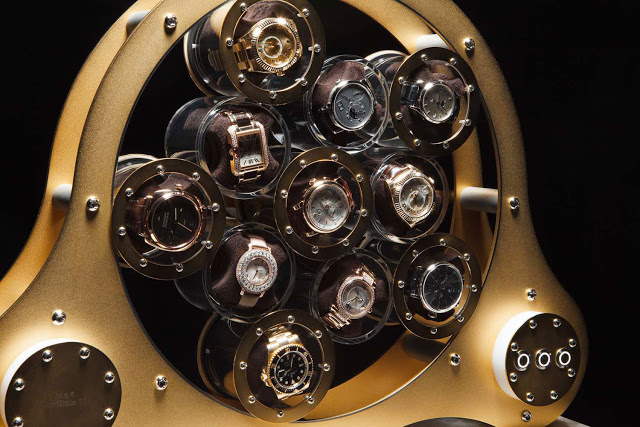 Besides the 11-watch model, a smaller Lumisidus 3 is also available, but it lacks the visual power of the large version. The Lumisidus 3 costs €7490, with the Lumisidus 11 is priced at €19,990. And the Lumisidus 11 in gilt is €34,990. They are available direct from Lumisidus.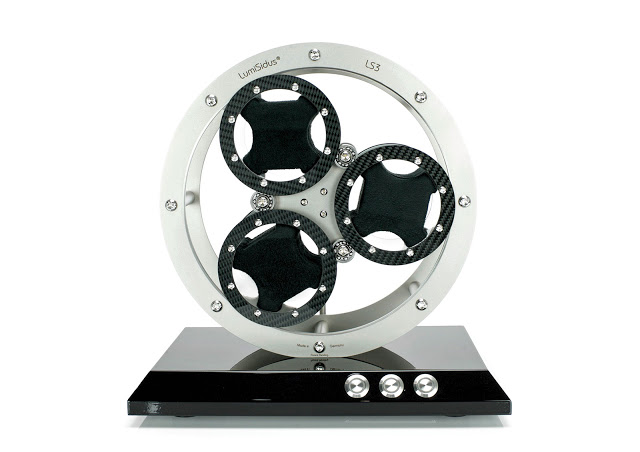 Back to top.
---
You may also enjoy these.