Pandemic Truths – Rexhep Rexhepi
The rising star forges ahead.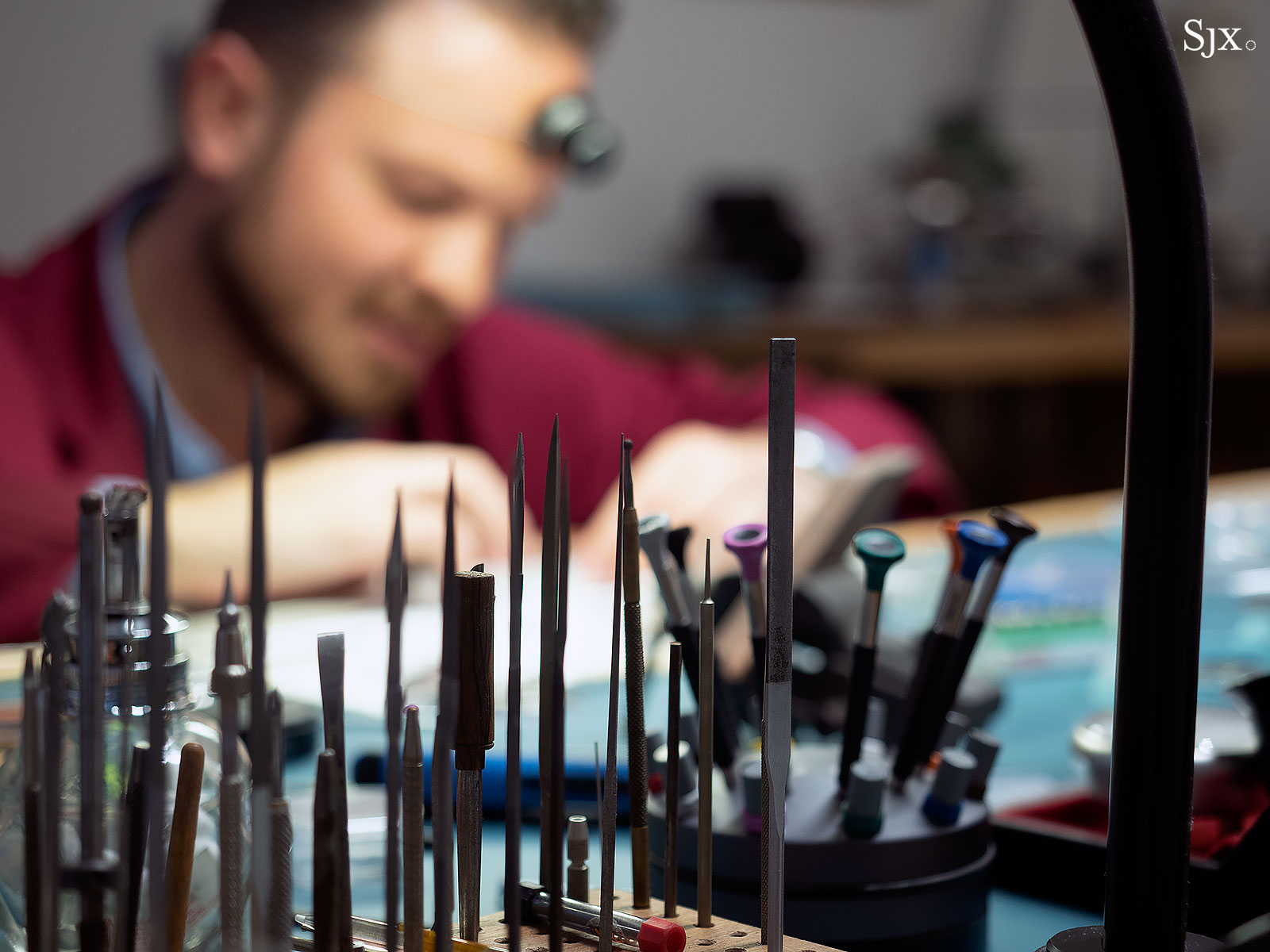 Amongst independent watchmakers, Rexhep Rexhepi has found swift and significant success since he founded Akrivia, now one of the hottest niche brands.
After his Chronomètre Contemporain took the prize of best men's watch at the 2018 Grand Prix d'Horlogerie de Genève (GPHG), collectors have been eagerly anticipating his next creation – which is on track despite the pandemic-induced disruptions.
How has the COVID-19 coronavirus affected Akrivia? Now still crafting watches in his workshop at the heart of Geneva's Old Town, Rexhep answers.
---
What impact has the crisis has on your business?
The first impact was human. A month ago, when social distancing was first implemented in Switzerland, the atmosphere was grim.
I could feel employees' morale was affected; their motivation was low. I offered them the choice to stay home with partial unemployment or keep coming to the atelier, while respecting all health and hygiene measures, of course. Most of them opted to keep working, so we are still open at the moment and working almost normally. Even my partner [Jean-Pierre] Hagmann is back now.
Production-wise, we feared for some of our subcontractors, like the [specialist that does] rhodium plating for example, but they are also working, even if only part time, for one week out of every two.
But since we have [vertically] integrated a lot of our production, like making our own cases, and we have a good stock of components, we are in good shape.
For distribution, obviously, all our retailers are closed. But that's fine, we can just deliver later. We have not seen any order cancellations, which is great. Overall, we are good, considering the situation.
What is the greatest asset for your brand?
Akrivia is young and dynamic. We are small and independent, so we are agile and can adapt quickly. We can change our production from one model to another depending to what parts are available. In uncertain times like now, that's is an important asset.
What is your biggest fear for the future of the industry?
I hope the crisis does not last too long for the industry, so that it does not impact subcontractors too much or push brands into bankruptcy.
What is your greatest hope for the future of the watchmaking industry?
I hope that the industry put more focus on taking care of our watchmaking culture and tradition. It is our common responsibility to protect this distinction of ours. I will always do my utmost to elevate the quality of the timepieces that I produce, and I will keep developing my creativity. I hope the industry does the same.
Should the Swiss-made label stay at 60% or be increased?
My philosophy is to produce as much as possible internally, or in Switzerland. This is my vision of Swiss made.
It is strange to see that some "Swiss Made" products now cannot be produced because China is closed. It must be surprising for the end consumers, but people forget very quickly.
What is your take on the latest Baselworld events?
It is sad to see such an event disappear, but all the big brands deserting the event is also due to the feeling of being "taken hostage" by the fair.
We have been wondering for a while if it was still relevant for us to participate in such trade fairs. The pandemic has accelerated the decision process..
For Akrivia, it is rather positive. Our atelier is based in Geneva, so it will be very easy for collectors to come and visit. In fact, not just Akrivia, but a lot of brands are based here anyway.
Despite negative impact of the crisis, do you see anything positive arising from it ?
There is always something positive in any situation. This crisis will force us to be more creative, and to communicate better [with our clients and retailers]. I see that we can do a lot more on digital media than we anticipated. And we are using new tools like video conferencing.
Finally, what will you do differently after this ends?
It will not change things drastically. We were already very open in our contact with customers and collectors. And I only travelled two or three weeks a year before, so things will not change that much for me [with no international travel].
We have a lot of new projects in the making, and we will see how it unfolds with the development of the current situation. If anything, it will accelerate the integration of production internally, so we can become even more independent and push our quality upwards even further.
---
Back to top.
---
You may also enjoy these.