Vacheron Constantin Introduces the Les Cabinotiers Grand Complication Phoenix
One of a kind, and double-faced, for SIHH 2019.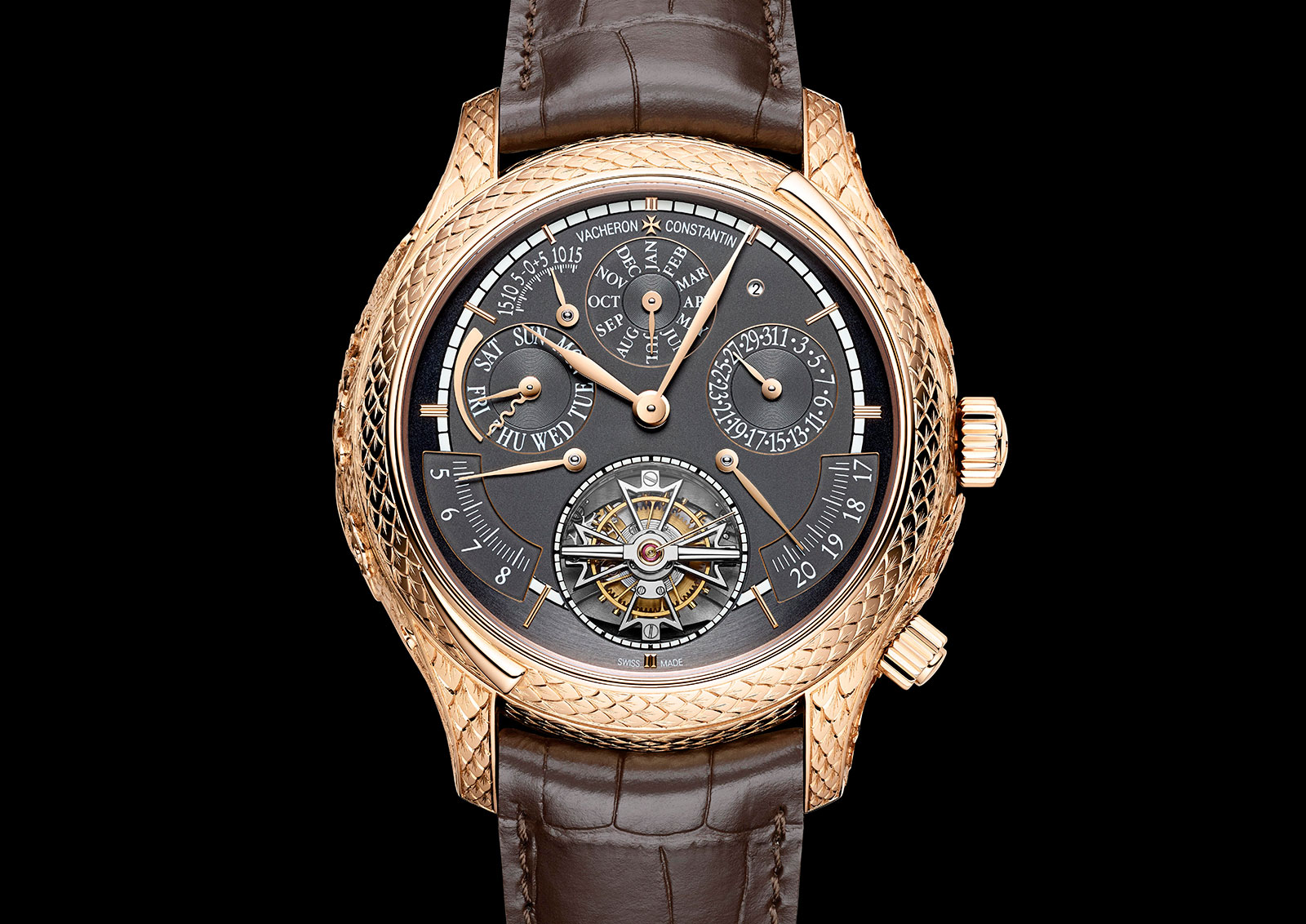 Since chief executive Louis Ferla and his team took over at Vacheron Constantin last year, the outline of the brand's product strategy has become clear. Most of the business is anchored by prêt-à-porter watches like the FiftySix, but for its biggest spending clients Vacheron Constantin offers highly complicated, one of a kind timepieces that were historically made to order, but are now produced every so often by Atelier Cabinotiers, a department dedicated to such watches.
The latest is the Les Cabinotiers Grand Complication Phoenix, a watch is with five key complications – tourbillon, minute repeater, perpetual calendar, equation of time, and a star chart with astronomical indications – or 15 complications if each function is counted individually.
1. Minute repeater
2. Tourbillon
3-6. Perpetual calendar (date, day of the week, month, leap year) 7. Power reserve
8. Equation of time
9. Sunrise time
10. Sunset time
11. Sky chart
12. Age and phases of the moon
13. Sidereal hours and minutes
14. Seasons, zodiac signs
15. Striking mechanism torque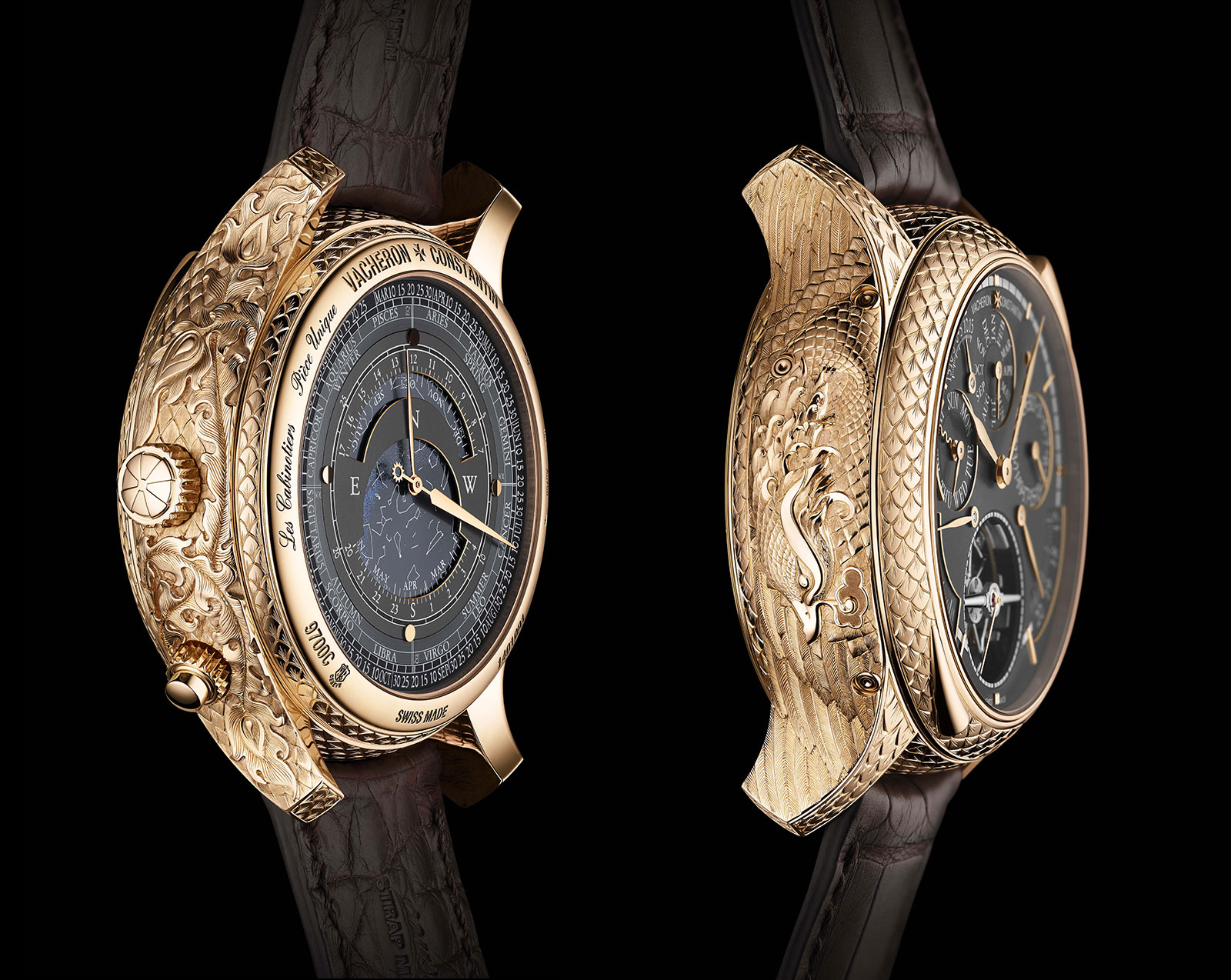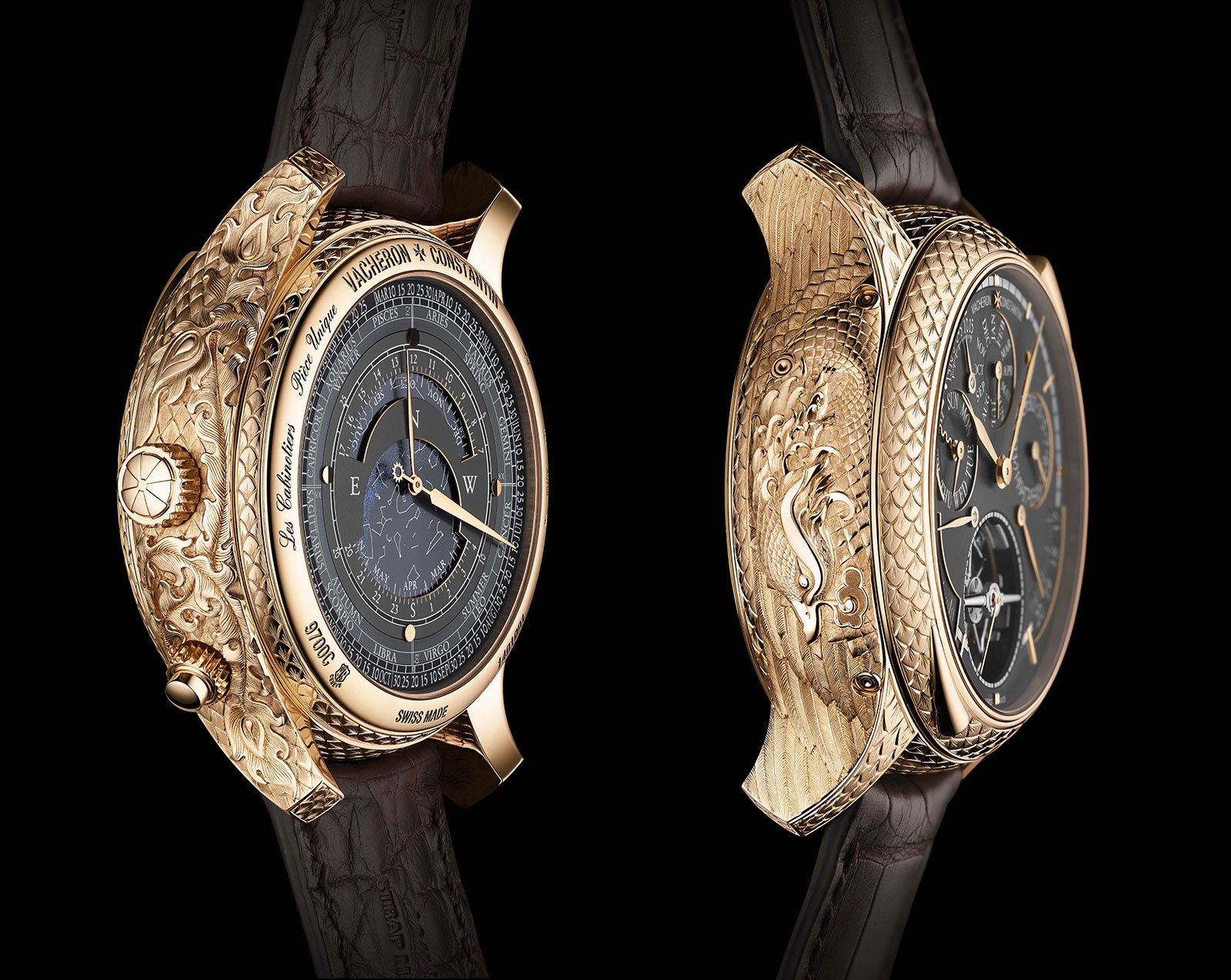 The front of the dial contains the perpetual calendar, equation of time, as well as sunrise and sunset indicators, along with a tourbillon at six o'clock. And the back has a star chart, sidereal time, indicator for the season and sign of the zodiac, as well as a torque indicator for the repeater mechanism.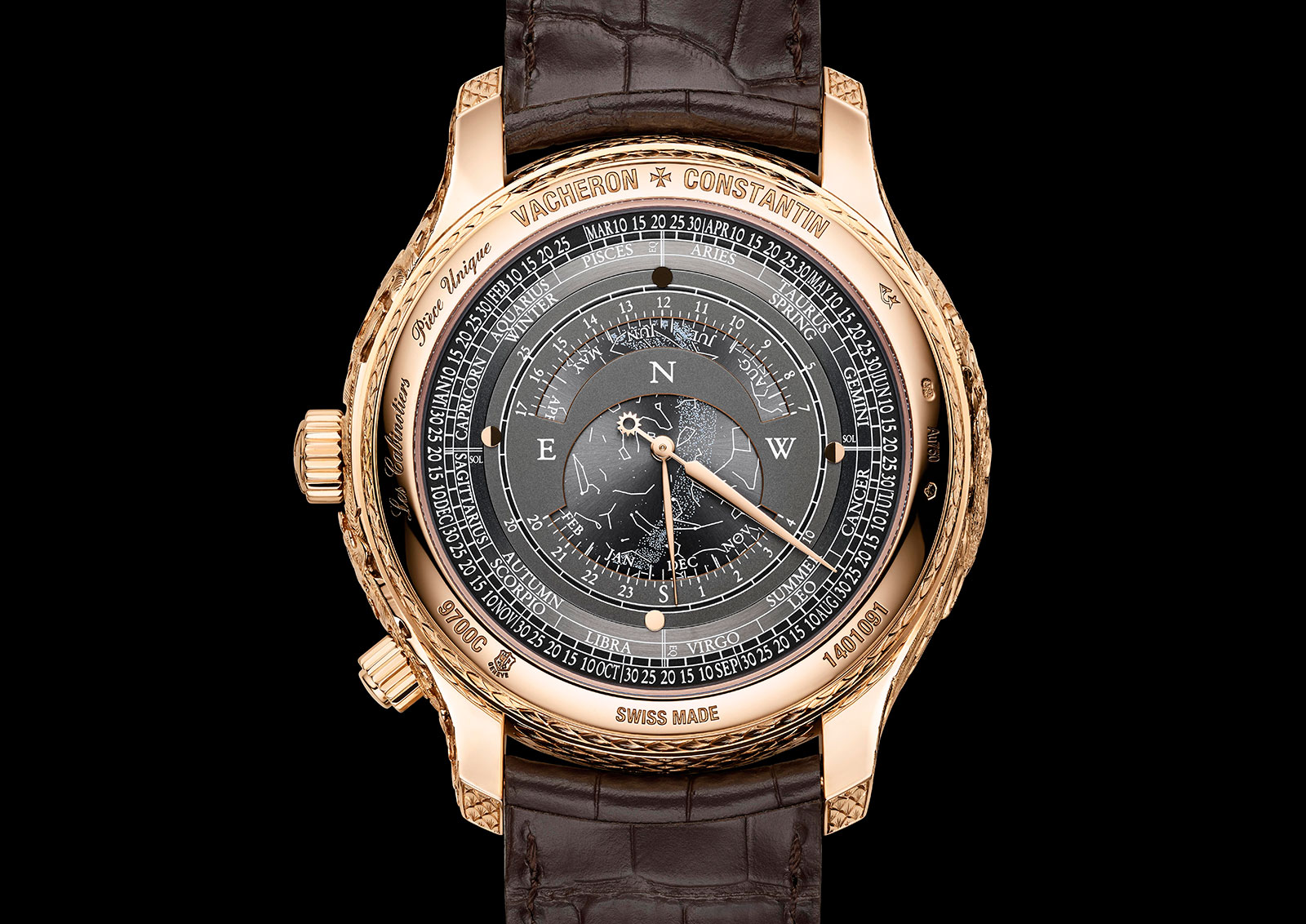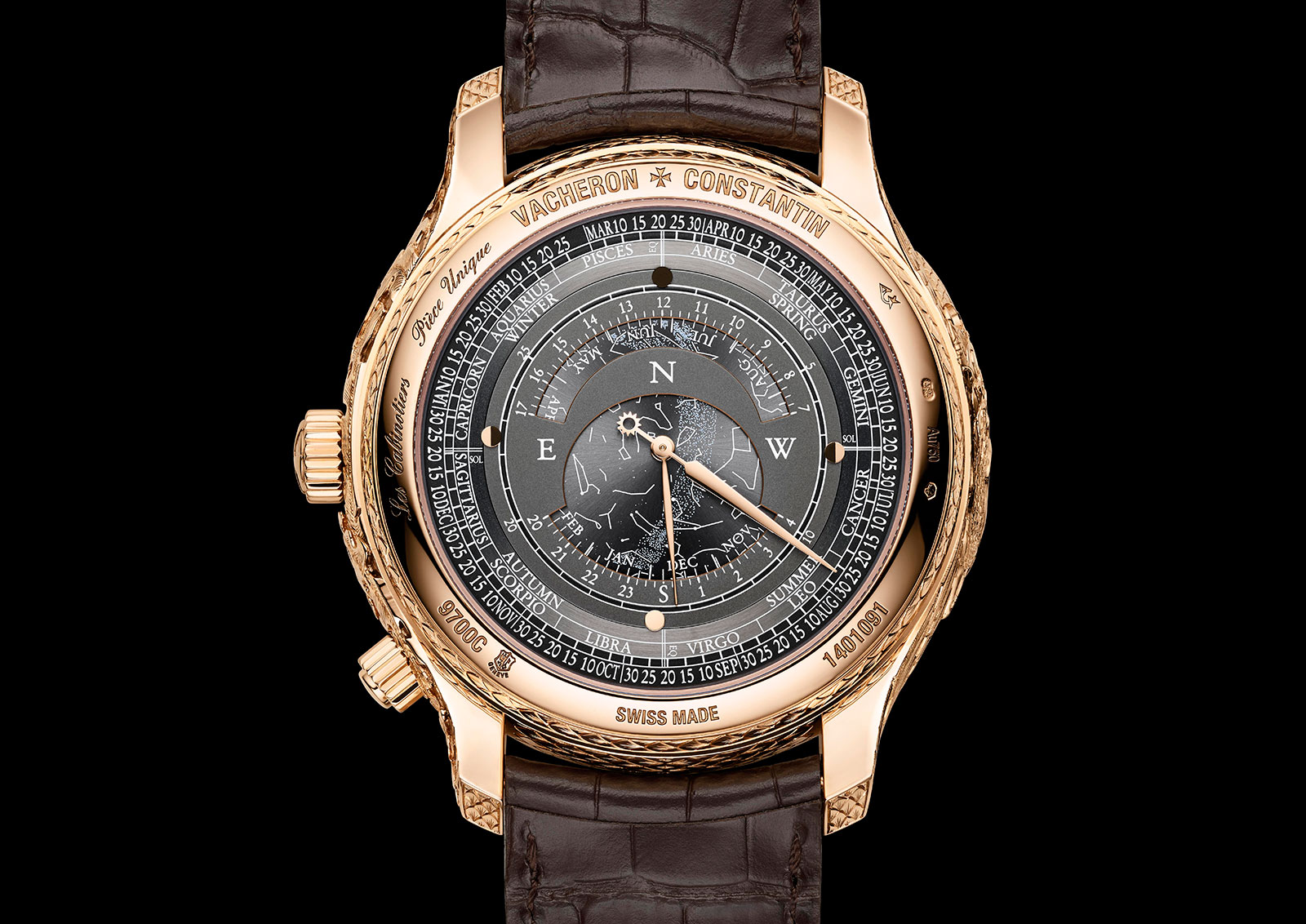 All of that requires the cal. 2755-B1, based on a movement originally unveiled in 2005 for the brand's 275th anniversary. It's hand-wound with a 58-hour power reserve, and comprised of a total of 839 parts.
Unsurprisingly the 18k pink gold case is a large 47mm in diameter and 19.1mm high. That provides ample canvas for the hand-engraving, which gives the watch its name. Almost every surface of the case is covered with a phoenix motif, rendered in a style that takes loose inspiration from East Asian art, which no doubt caters to majority of the clientele for such a watch.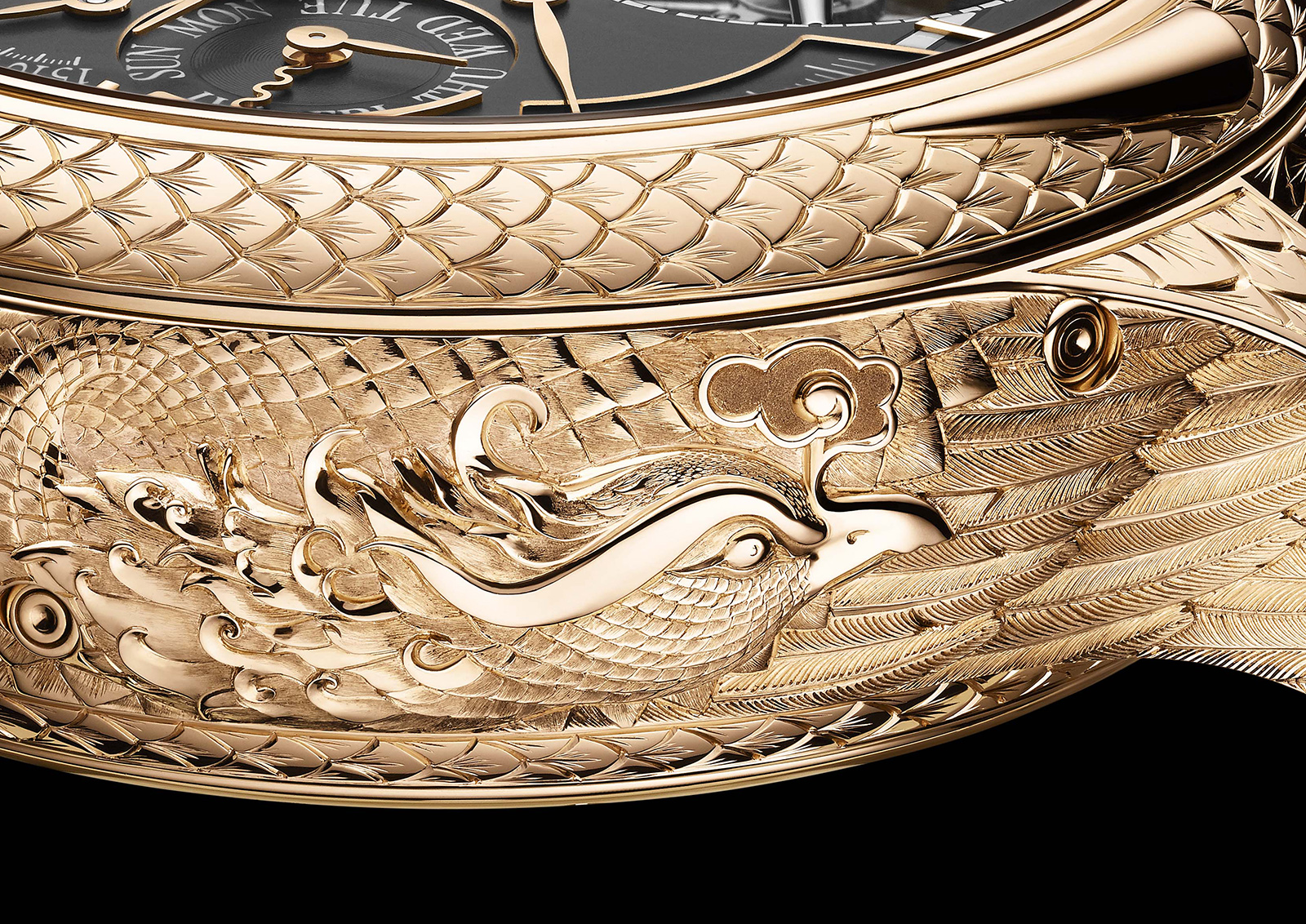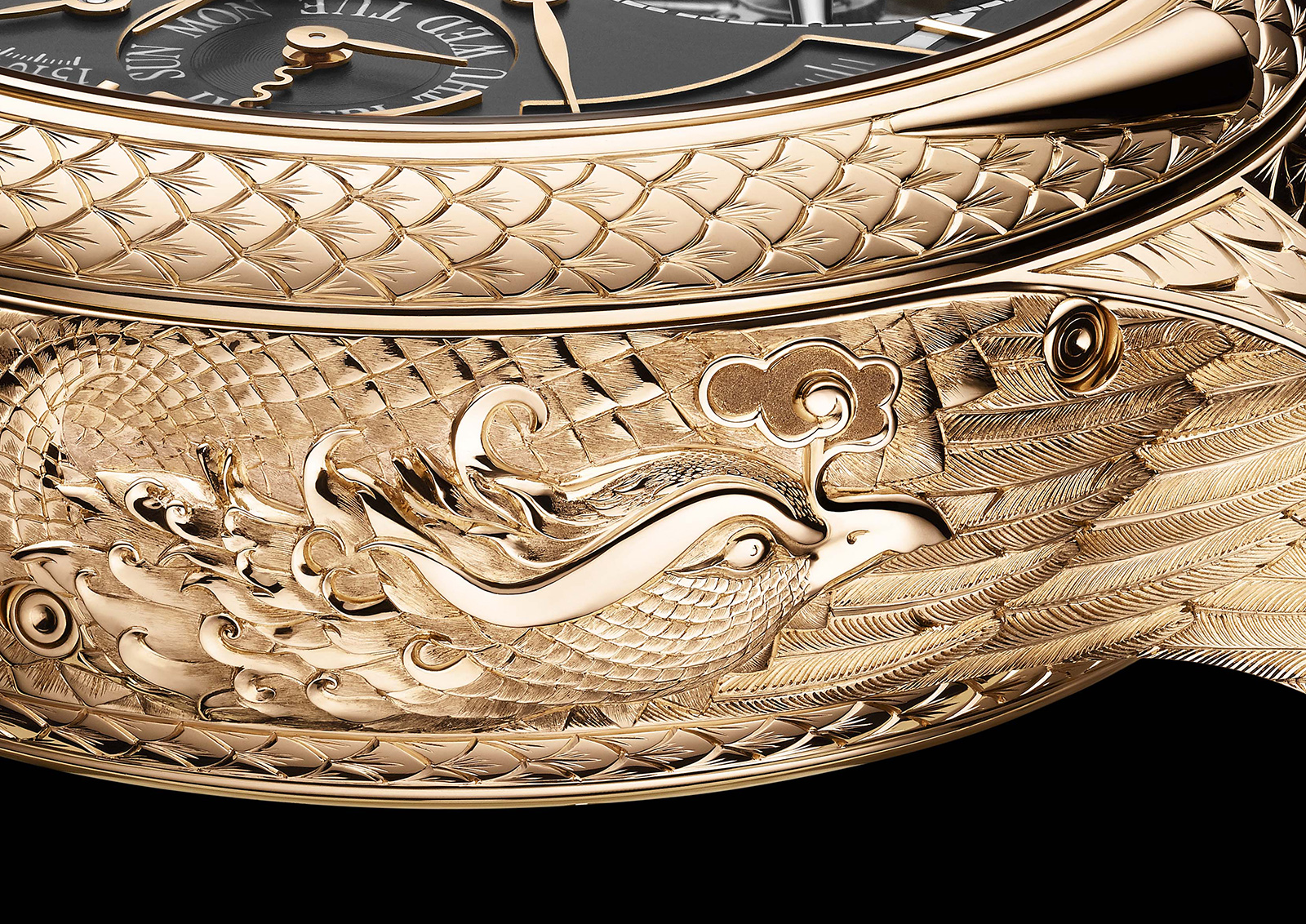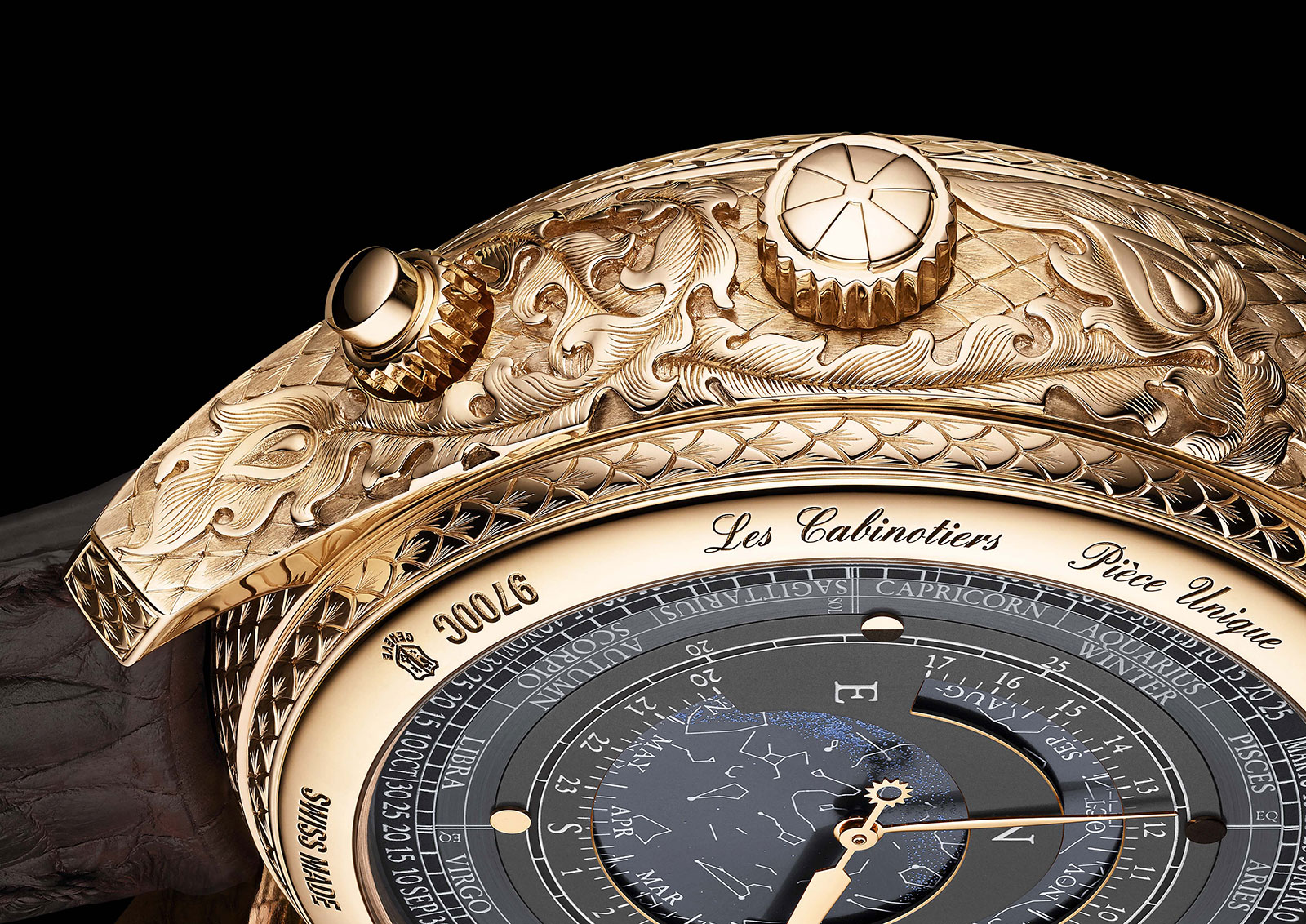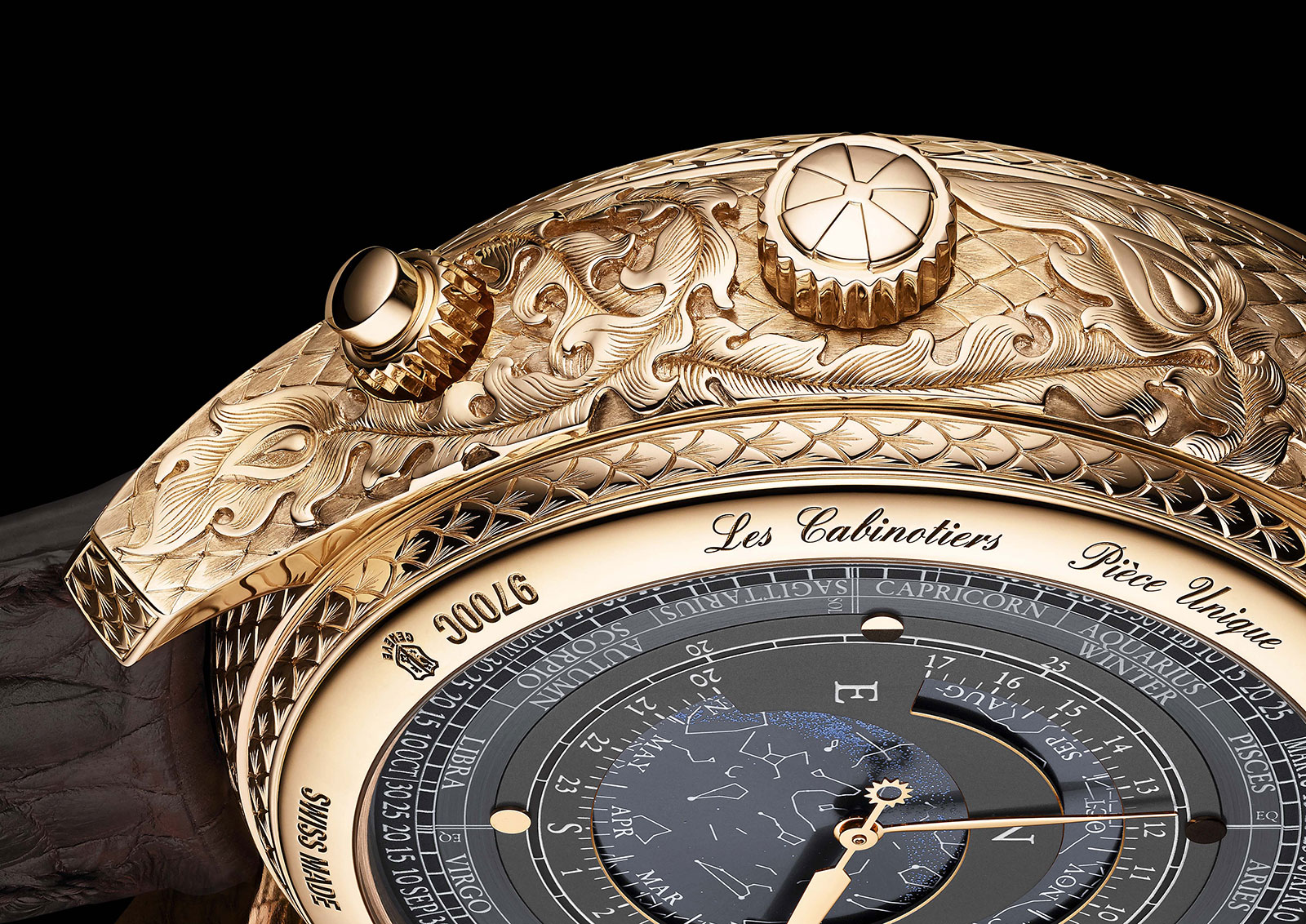 While the engraving and colours are unique to the Phoenix, other examples powered by the cal. 2755-B1 but with different case decoration have been produced in the past, including a pair that made their debut at SIHH this year, one of which was similar to the Phoenix but featured a crocodile motif instead.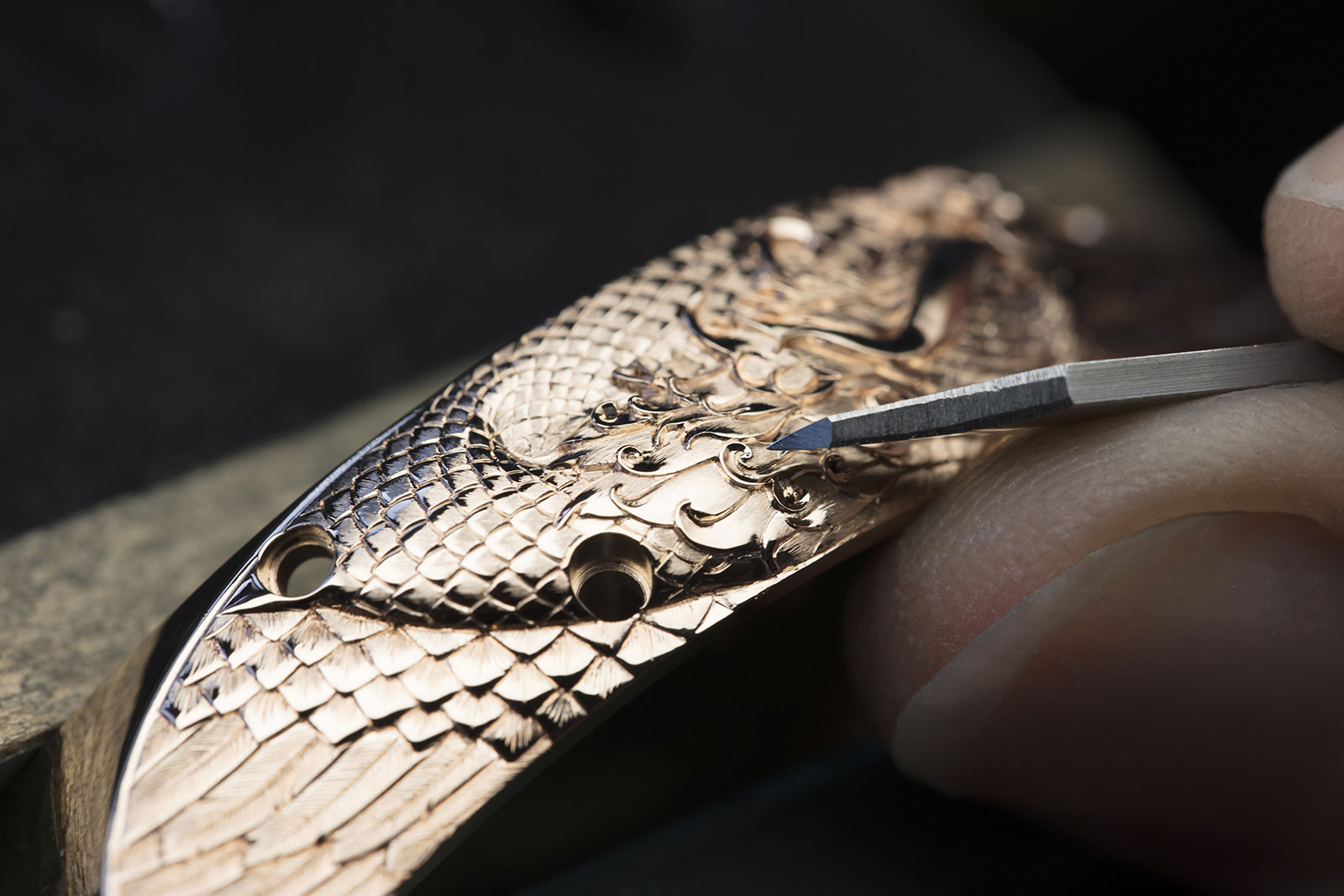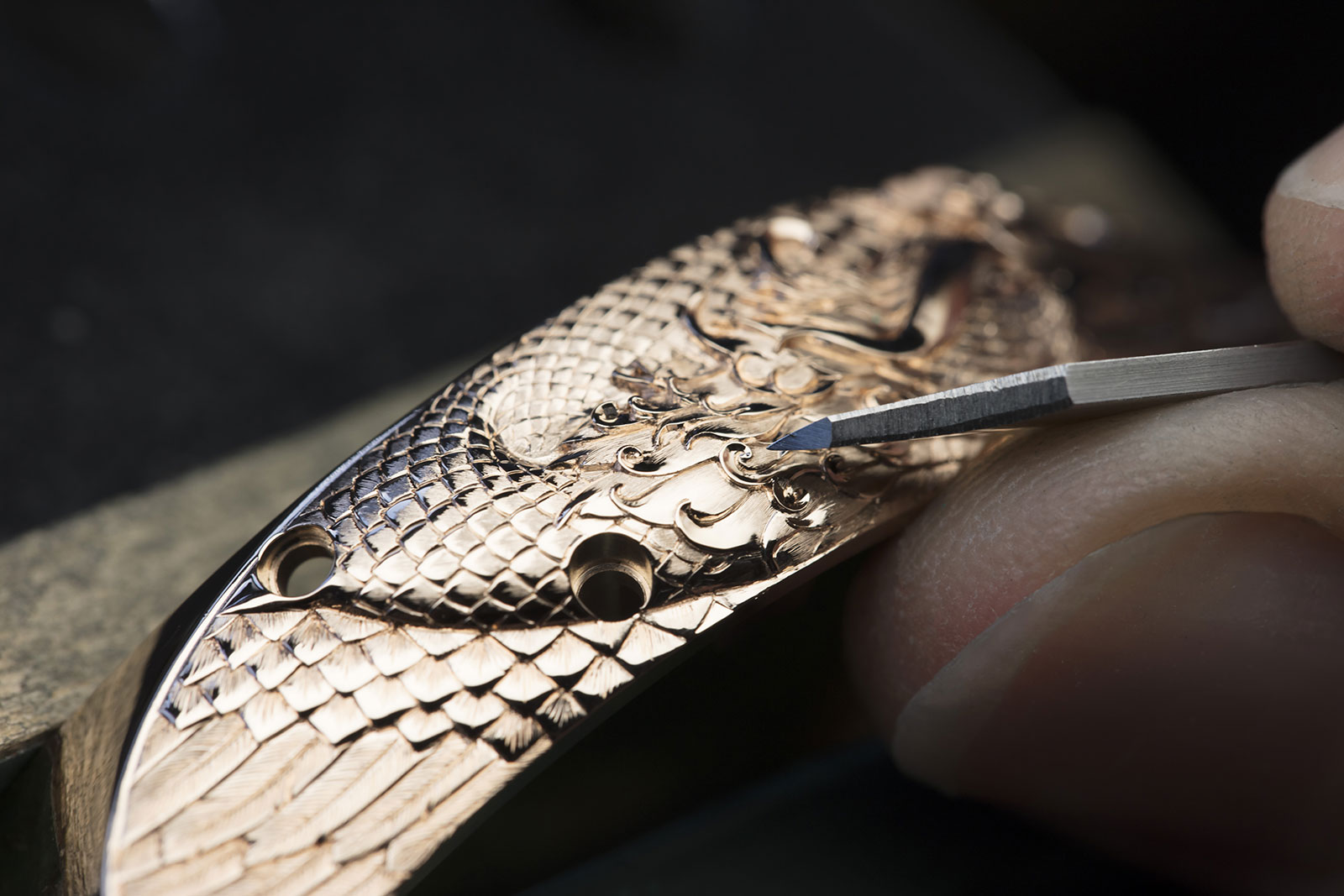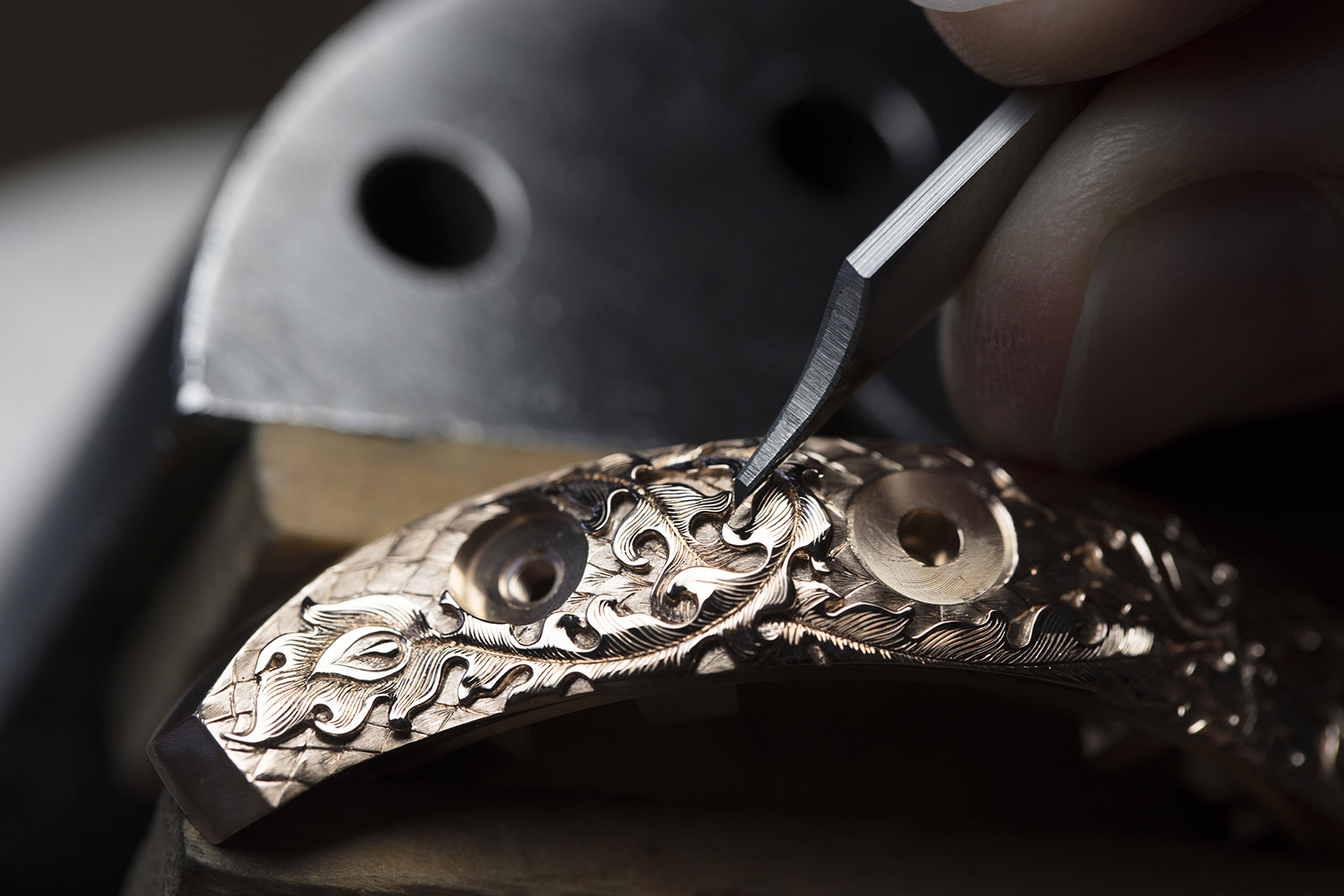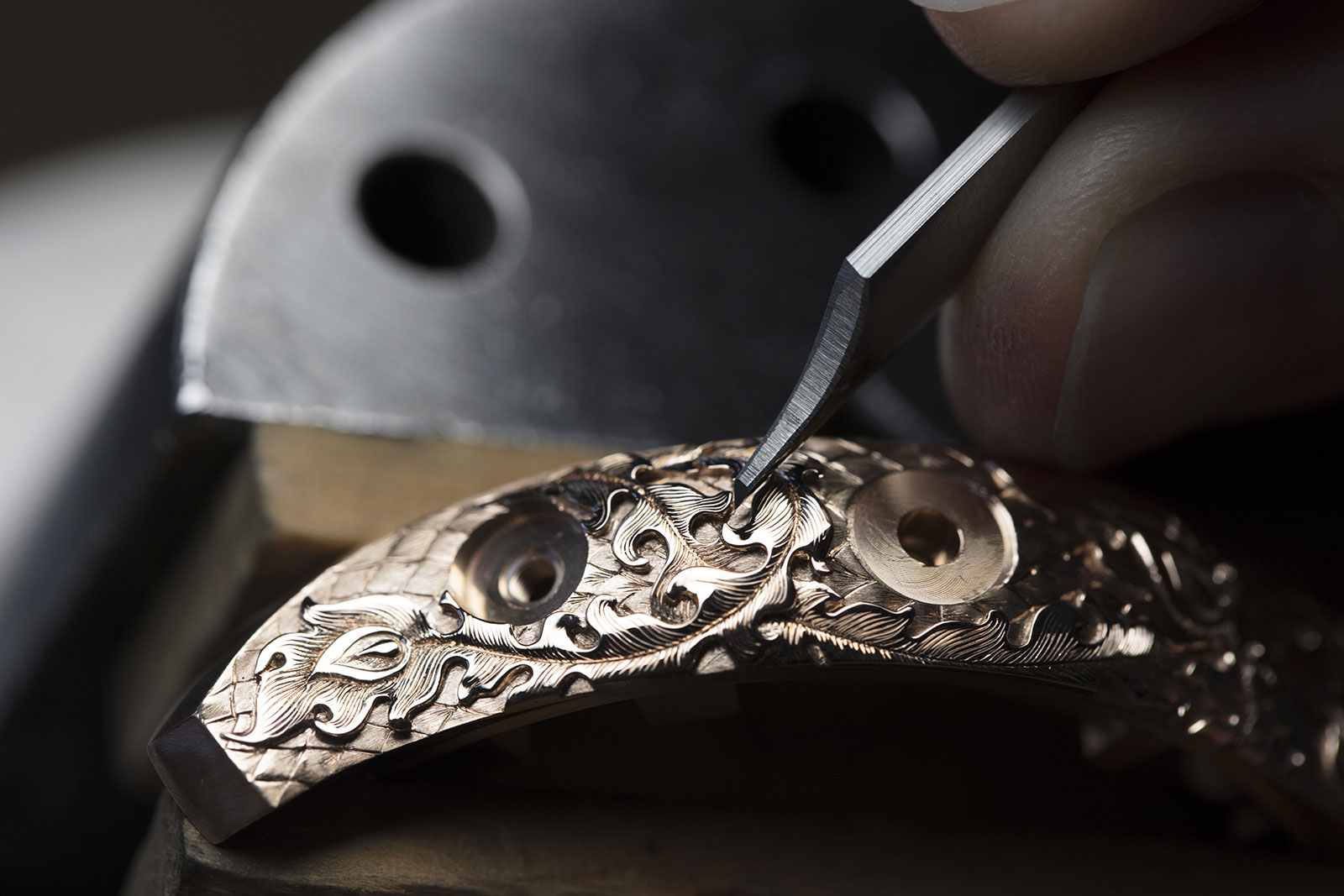 Price and availability 
The price of the Grand Complication Phoenix (ref. 9700C/003R-B187) is "upon request", however, going by the SFr2m retail price of a similar watch from 2014, expect this to cost significantly more.
---
Back to top.
---
You may also enjoy these.