A Chance to Own J.C. Biver's Greubel Forsey and David Zanetta's De Bethunes
At Phillips' Hong Kong watch auction.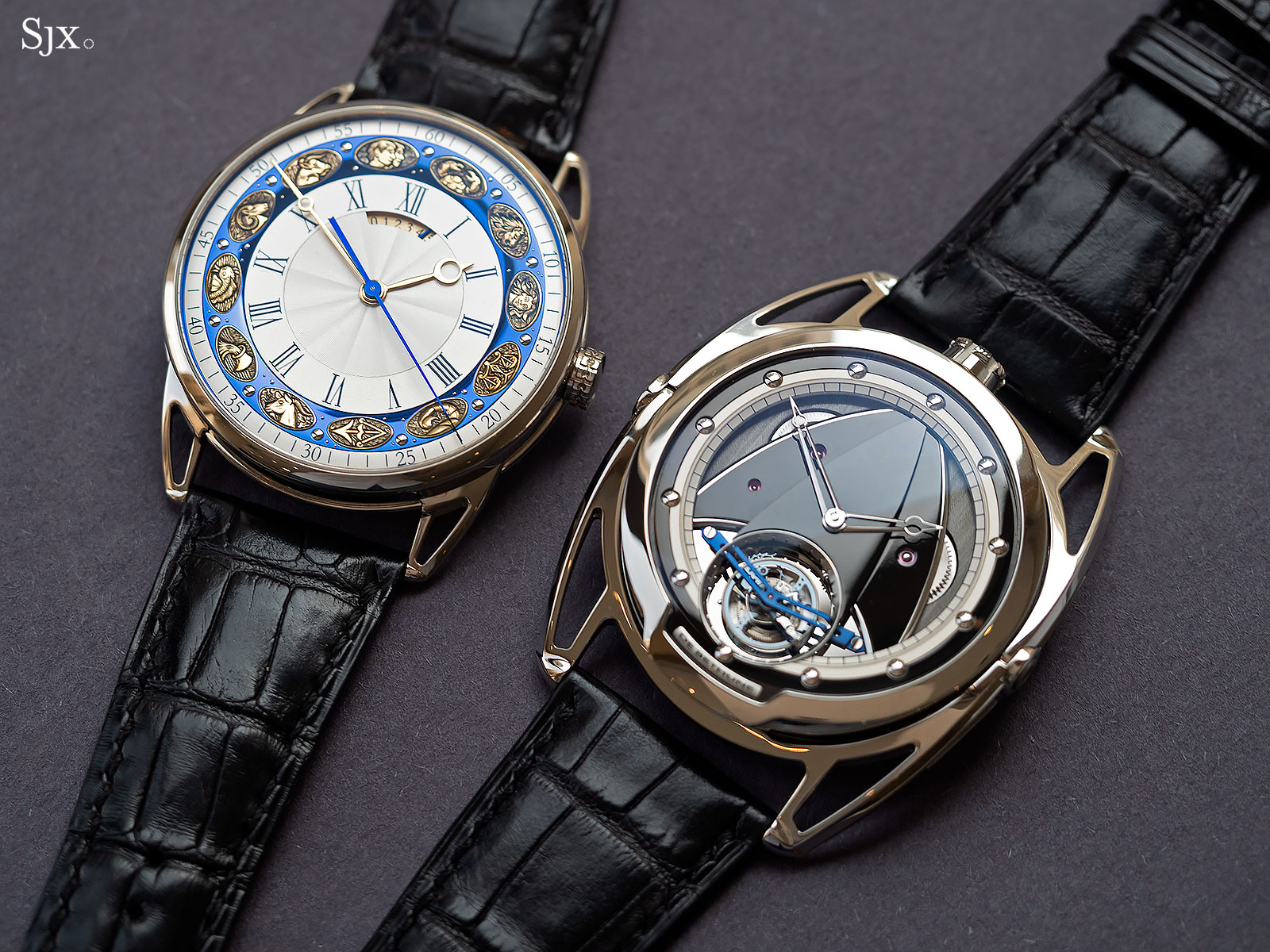 Phillips' upcoming Hong Kong watch auction that takes place end November (the catalogue can be seen here) includes three timepieces with watchmaking celebrity provenance, direct from a pair of industry titans: a two De Bethunes from the collection of David Zanetta, and a Greubel Forsey produced expressly for Jean-Claude Biver.
Recently appointed non-executive chairman of the LVMH watch division, Jean-Claude Biver was most recently the chief executive of TAG Heuer, but arguably best known for having resurrected Blancpain and revived Hublot, both of which he later sold to rival watchmaking conglomerates.
He put a substantial amount of the proceeds from the sale of Hublot into building a world class watch collection that includes exceptional vintage Patek Philippe watches as well as examples of high-end modern watchmaking. Amongst the line-up is a good number of Greubel Forsey watches, all made specially for Mr Biver and bearing his initials "J-C B" on the movement.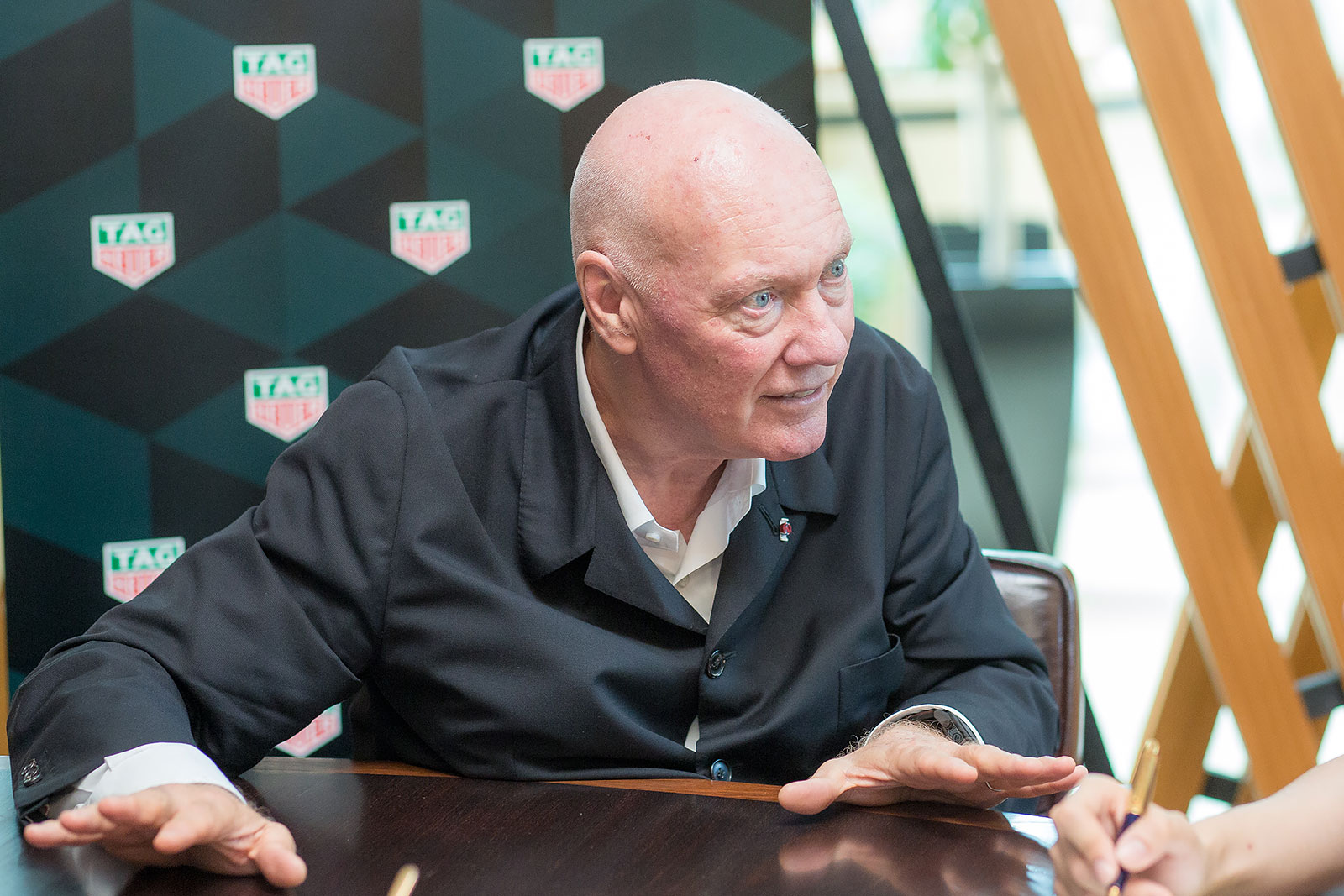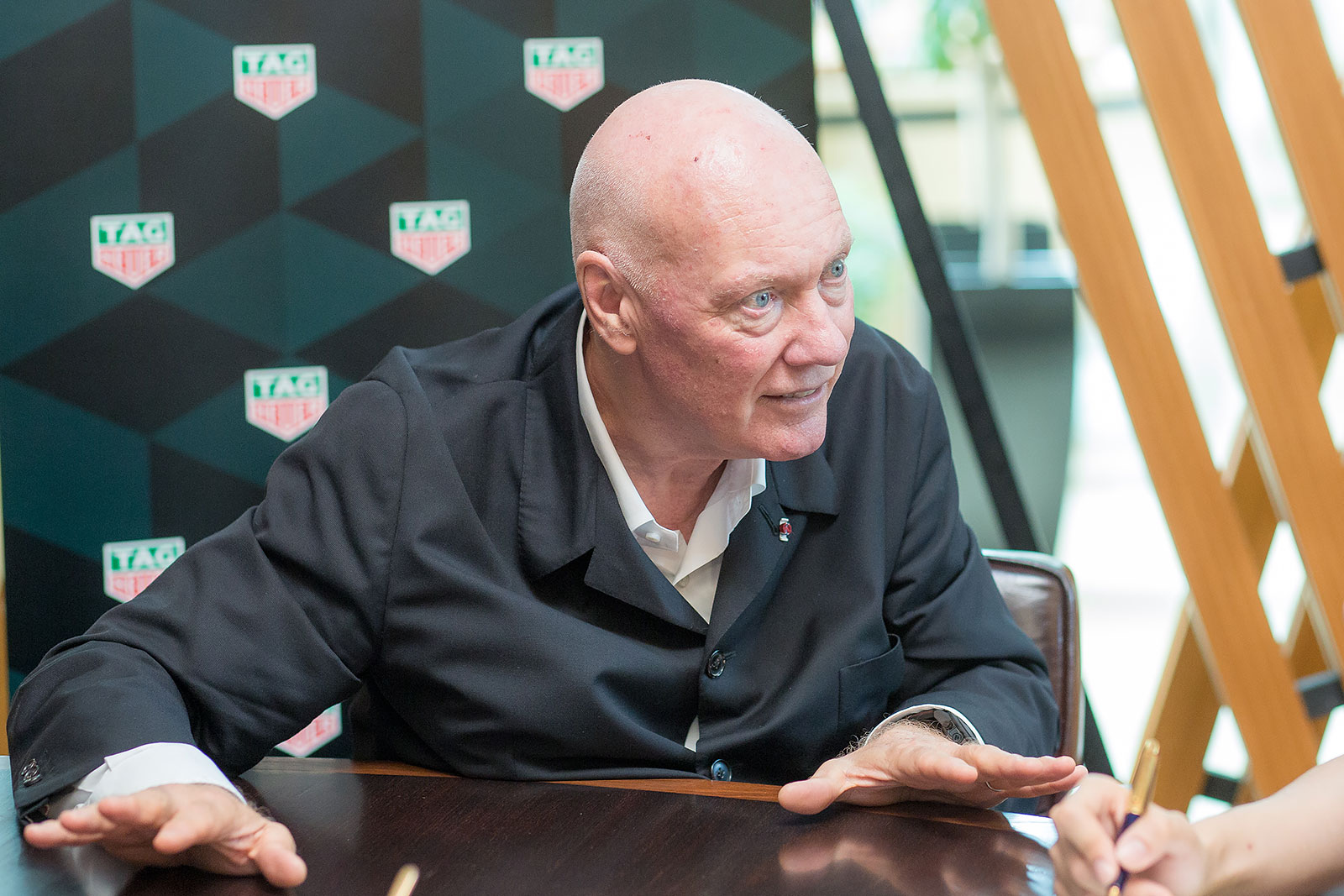 The Double Tourbillon 30° is the latest of Mr Biver's Greubel Forsey watches to come to auction, as he gradually streamlines his collection, having also sold some of his vintage timepieces, like a Patek Philippe ref. 3448 in platinum earlier this year.
While Mr Biver is dialling back his activity, his 40-odd years in watchmaking and string of successes mean his place in history is assured, and the watches he once owned carry a little bit of that history with them.
---
Lot 865 – Greubel Forsey Double Tourbillon 30° "J-C B"
Launched in 2004, the Double Tourbillon 30° is the foundational Greubel Forsey wristwatch, its "first invention" as the brand puts it.
Its key feature is a double axis tourbillon, comprised of an outer cage with a four minute rotation, which contains a smaller cage inclined at 30 degrees that makes one revolution every minute.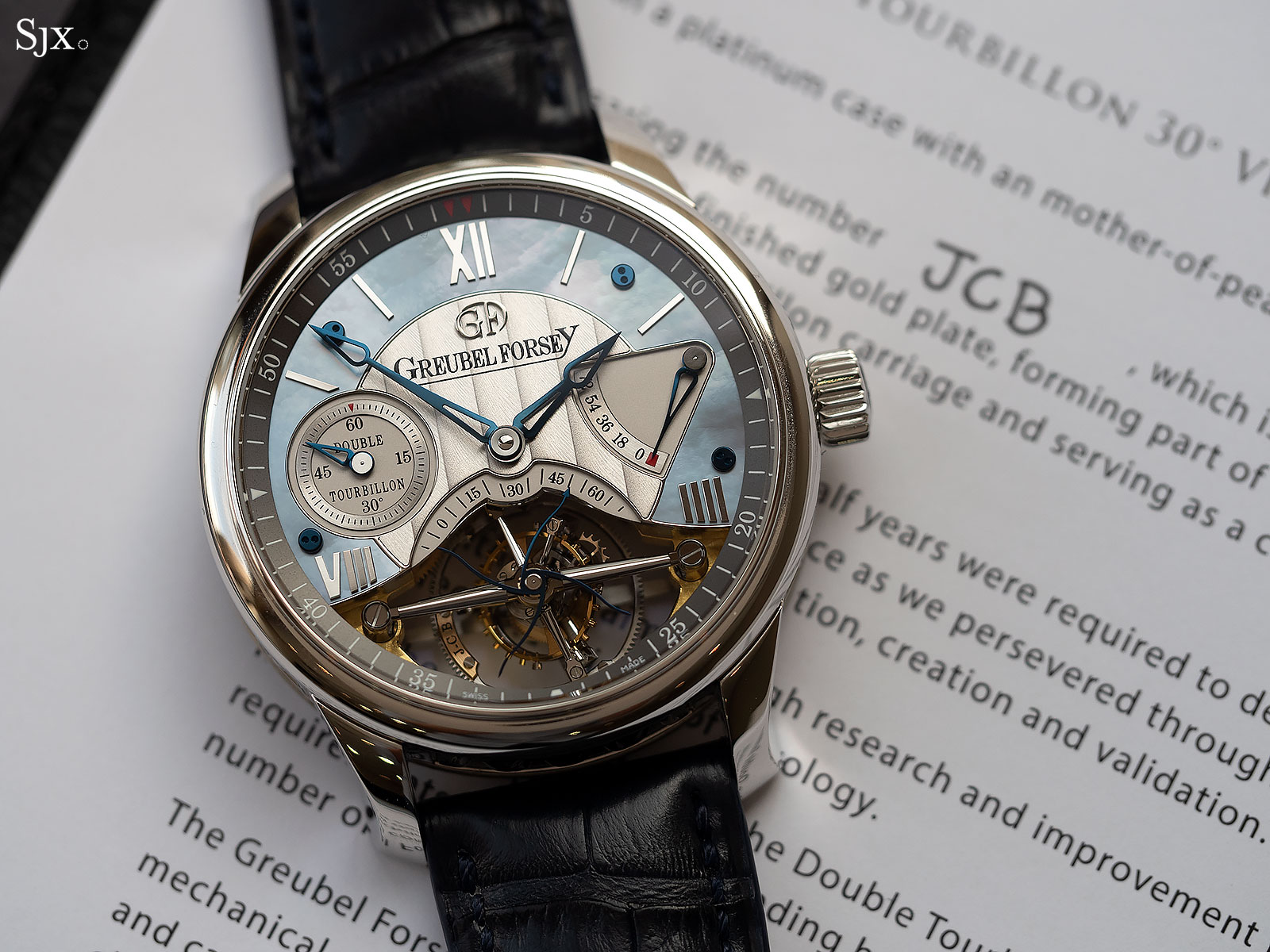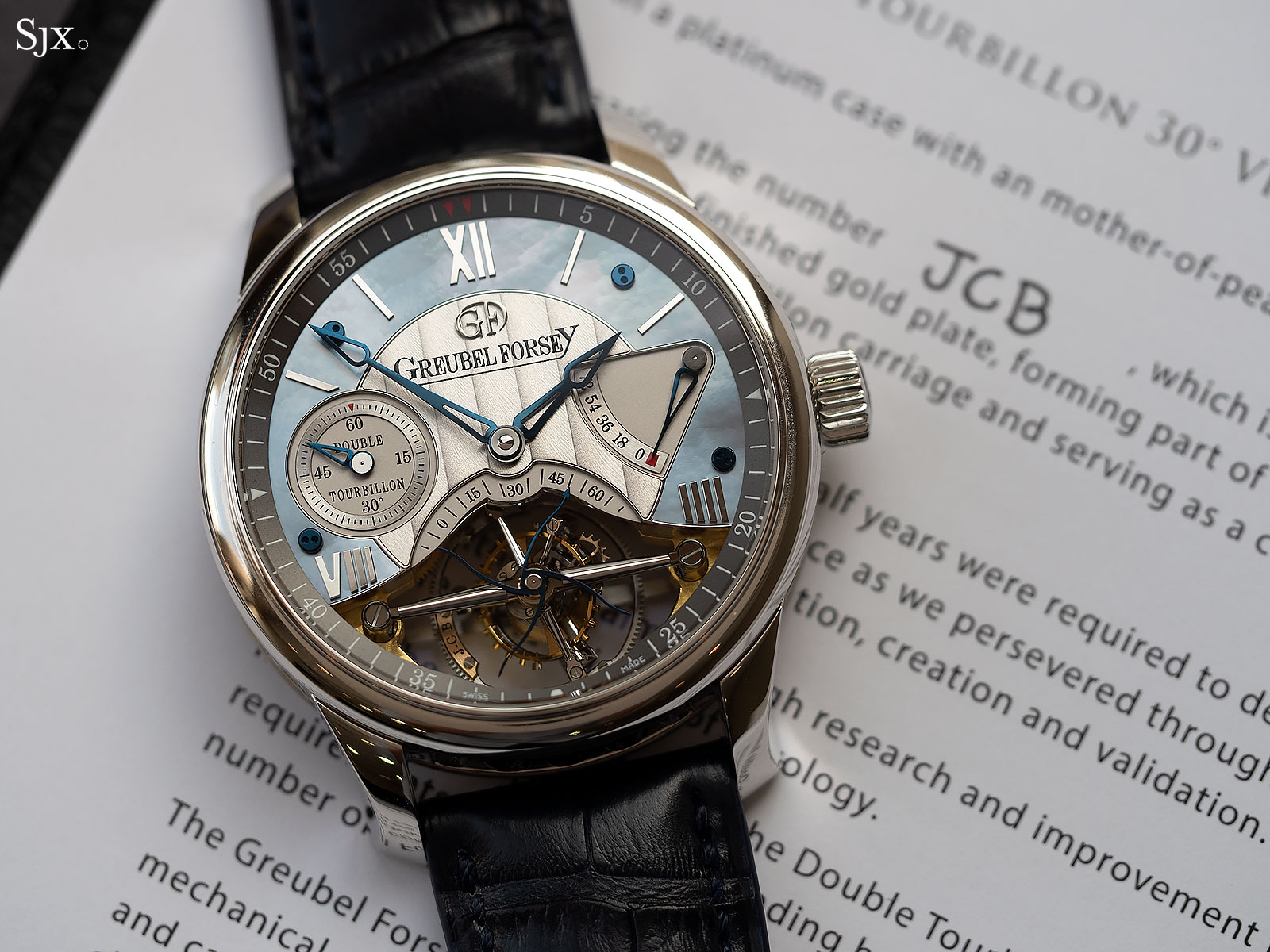 The inclined cage and different speeds of each cage average out errors in timekeeping caused by gravity; according to Greubel Forsey the set-up is especially effective when the watch is in a static, non-vertical position, for instance when on a wrist inclined on a desk while using a keyboard.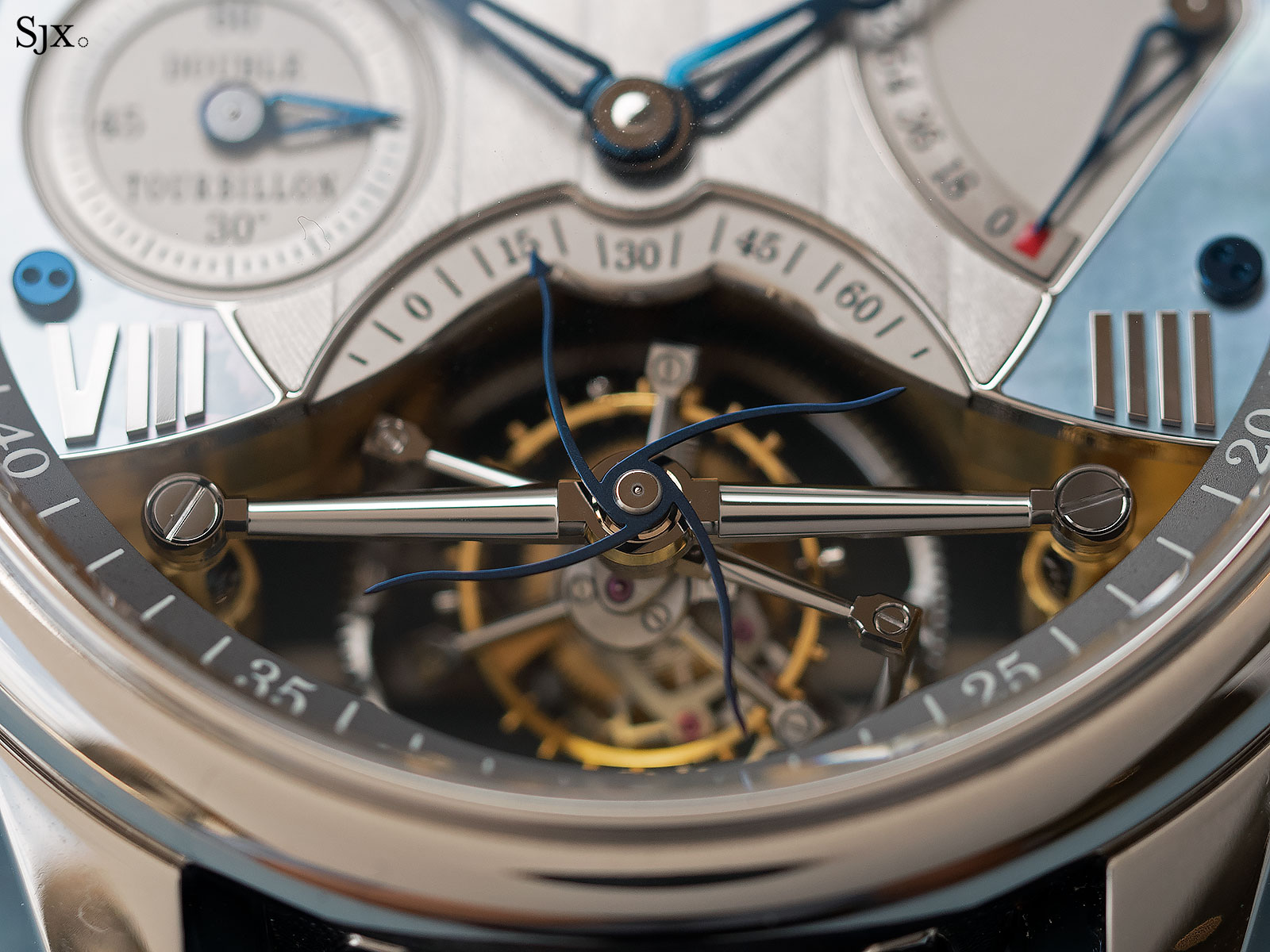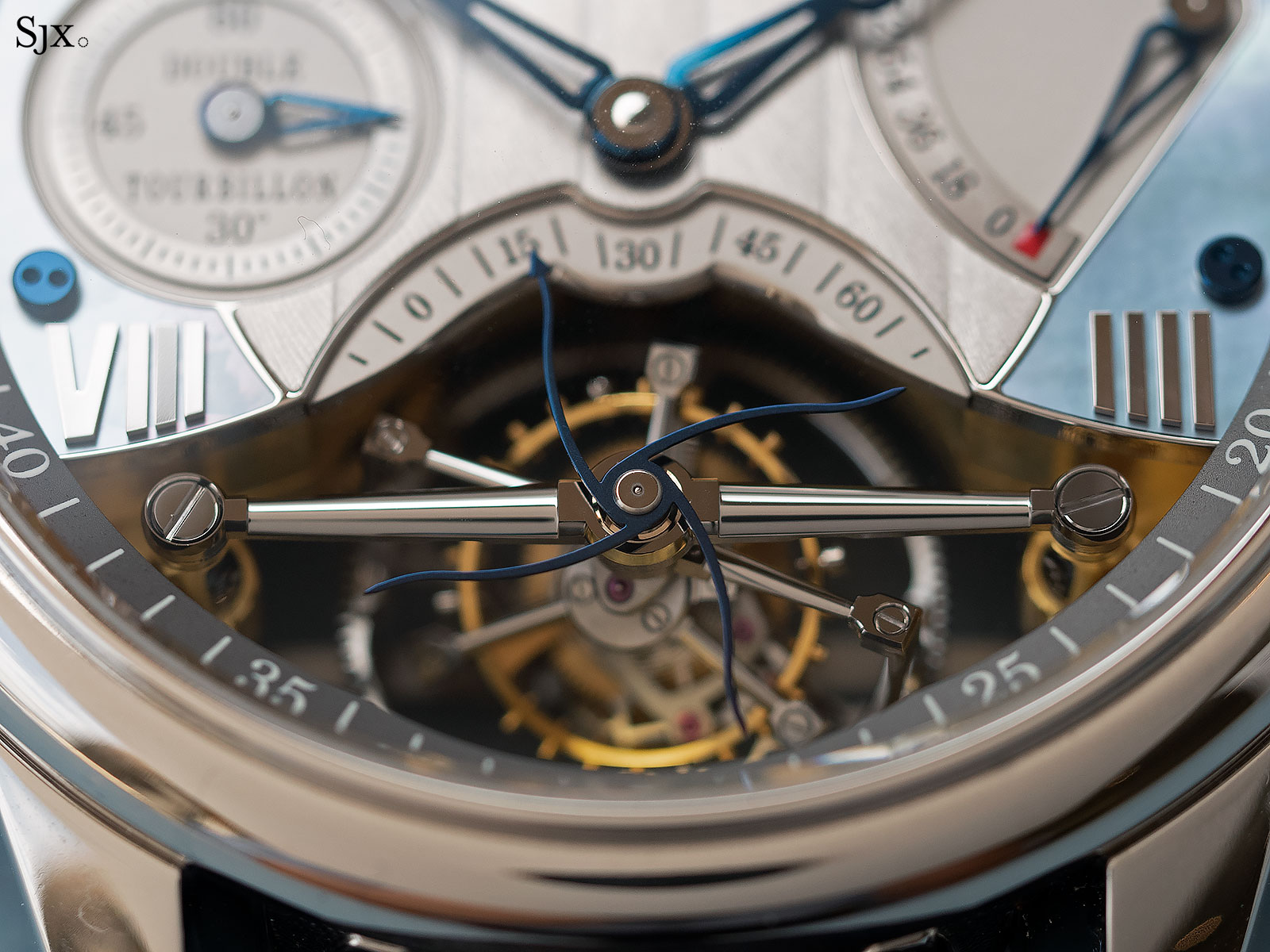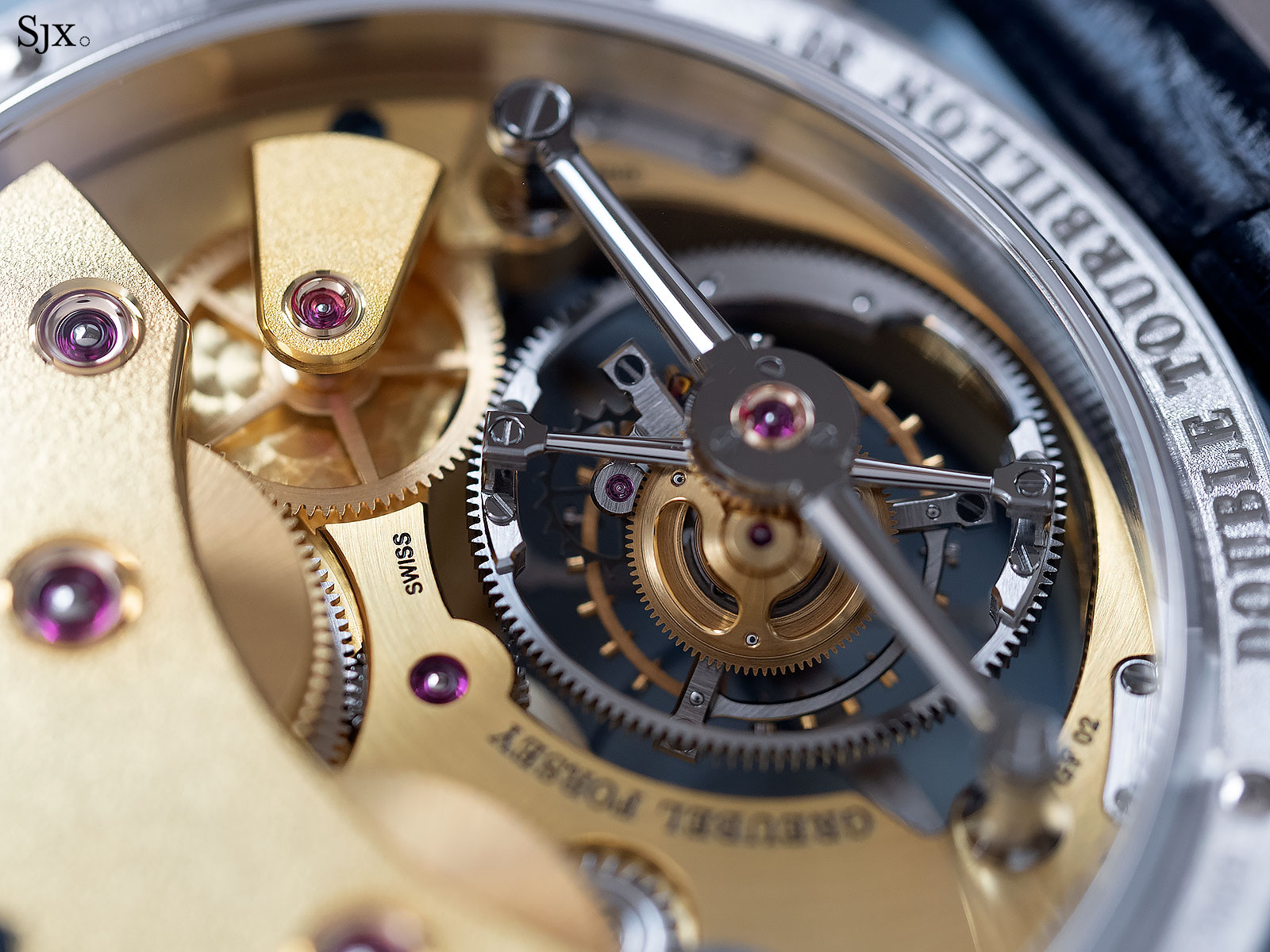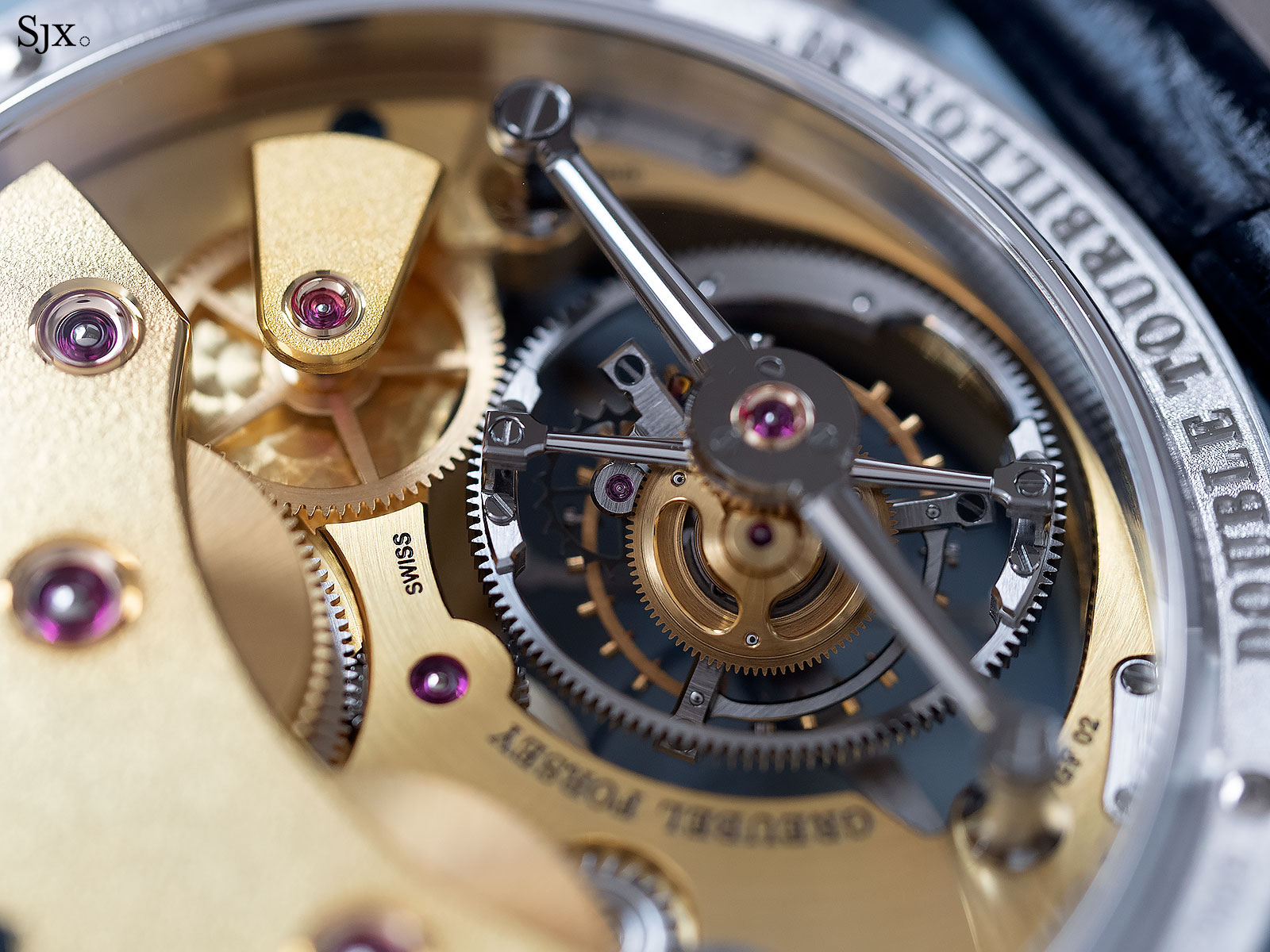 This example is arguably the quintessential early Greubel Forsey, with a distinctive blue mother of pearl dial combined with a platinum case. As with all Greubel Forsey watches, the dial is complex in construction, made of a solid gold disc finished with Cotes de Geneve in the centre as well as applied solid gold hour markers. And the mother of pearl chapter ring is secured by four prominent blued steel screws, accenting the tone of the natural shell.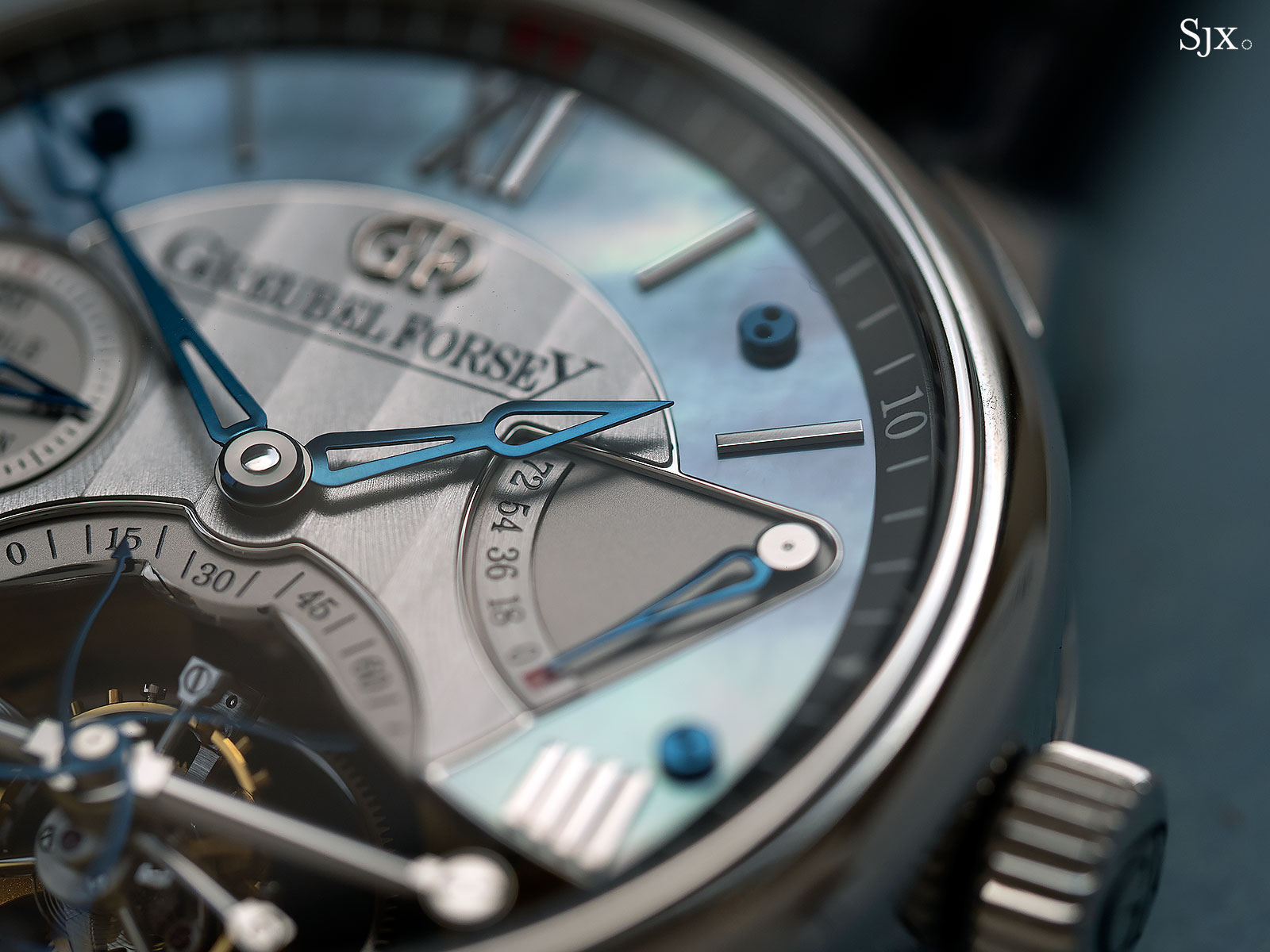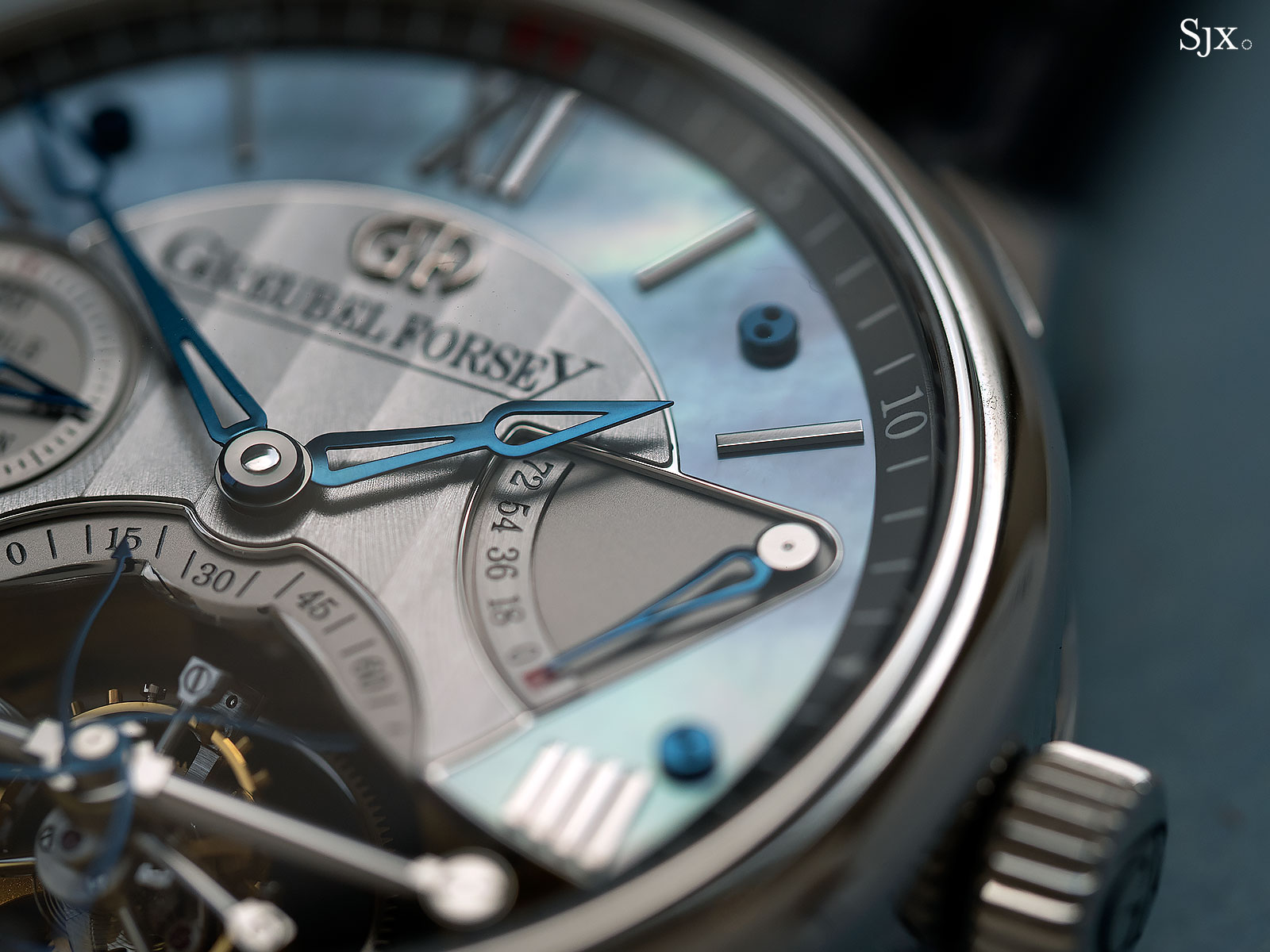 The hand-wound movement inside is typical of Greubel Forsey's earlier calibres, being heavily inspired by classical pocket watches. That means a large bridge for the twin barrels, as well as finely frosted top surfaces for the bridges and base plate.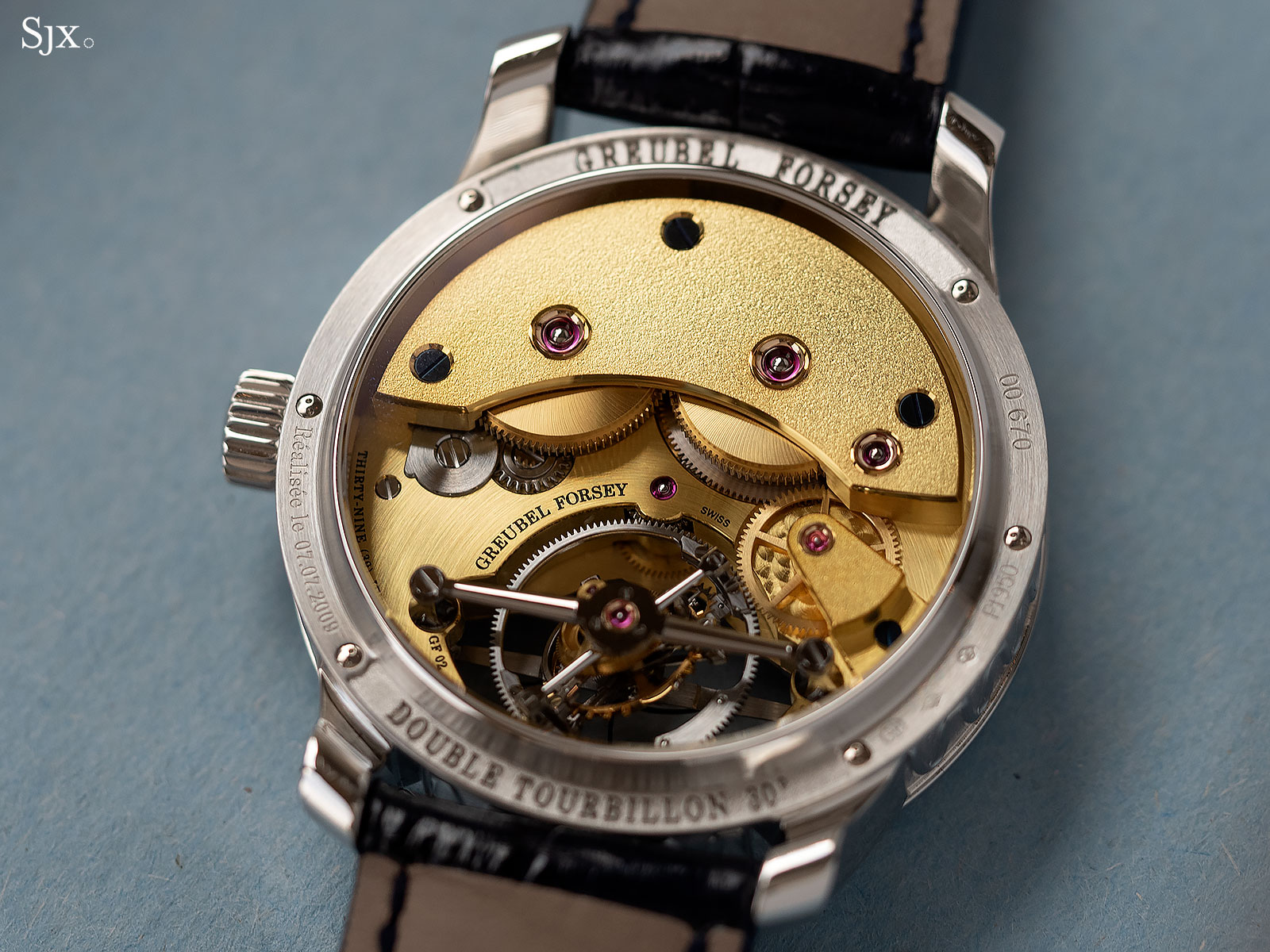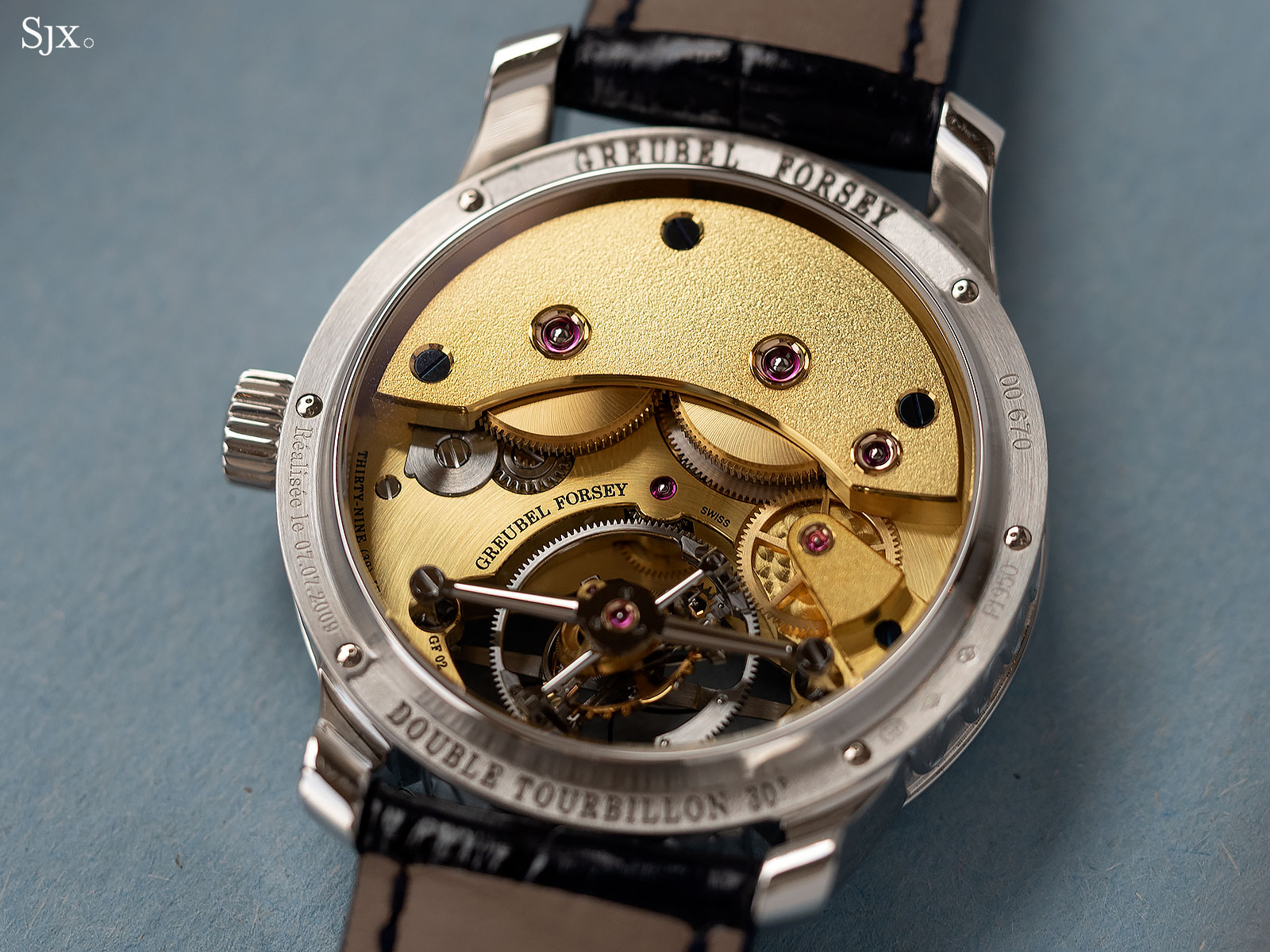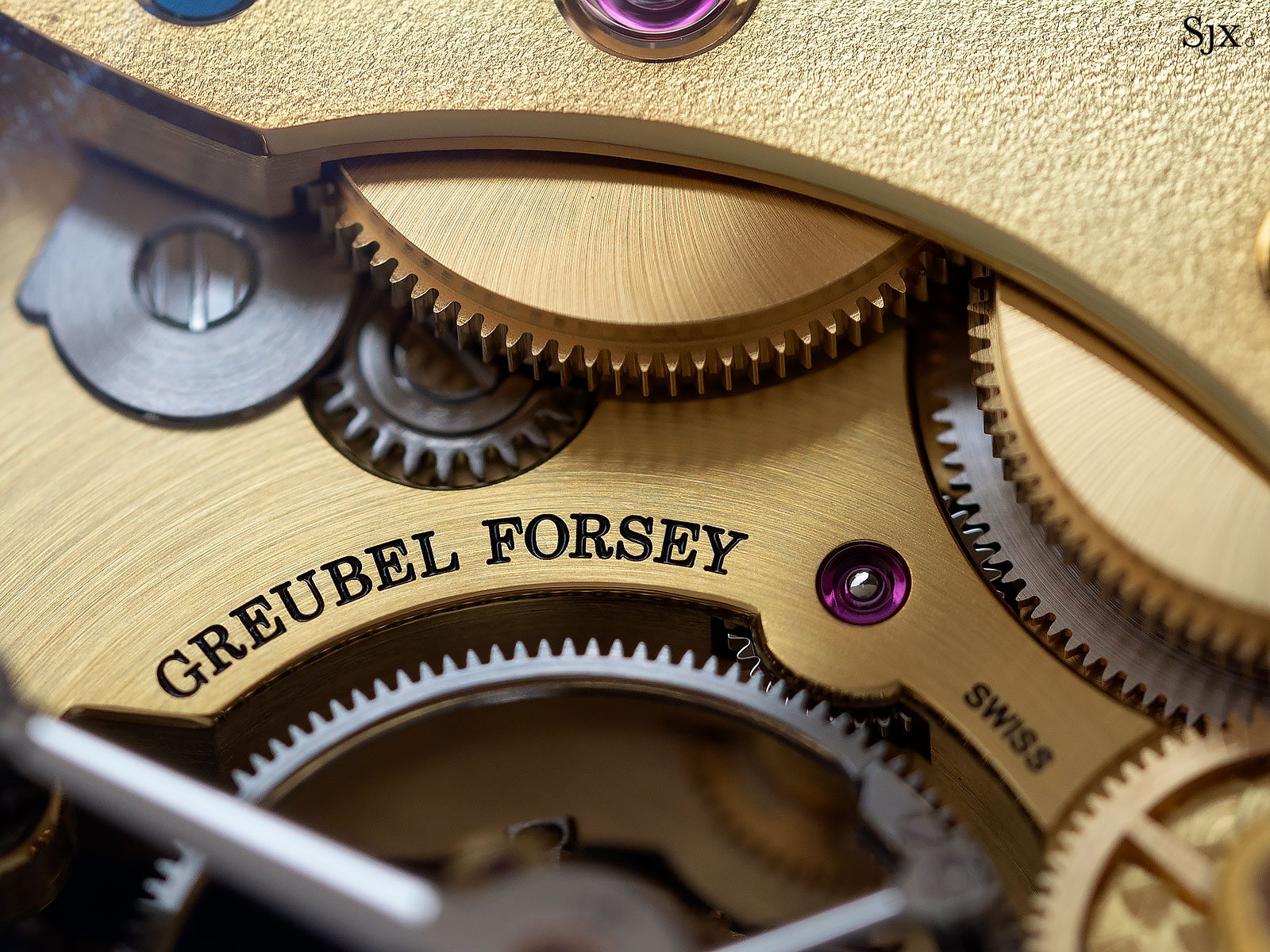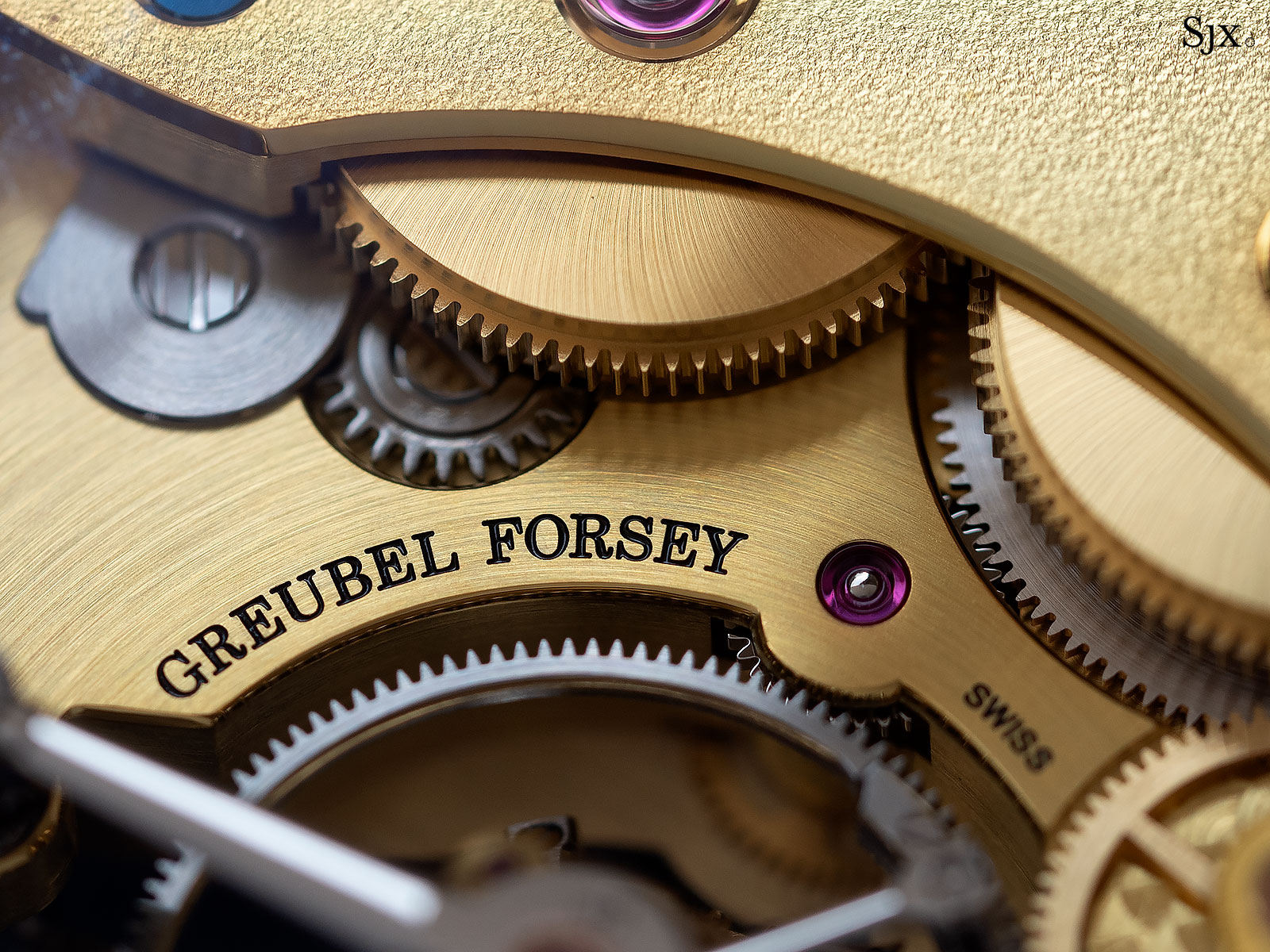 All of the detailing is exemplary; the spokes of the wheels for instance feature prominent polished bevels. Also notable is the black polished, tubular bridge in steel that secures the tourbillon on the front, but is duplicated on the back for the lower pivot of the carriage.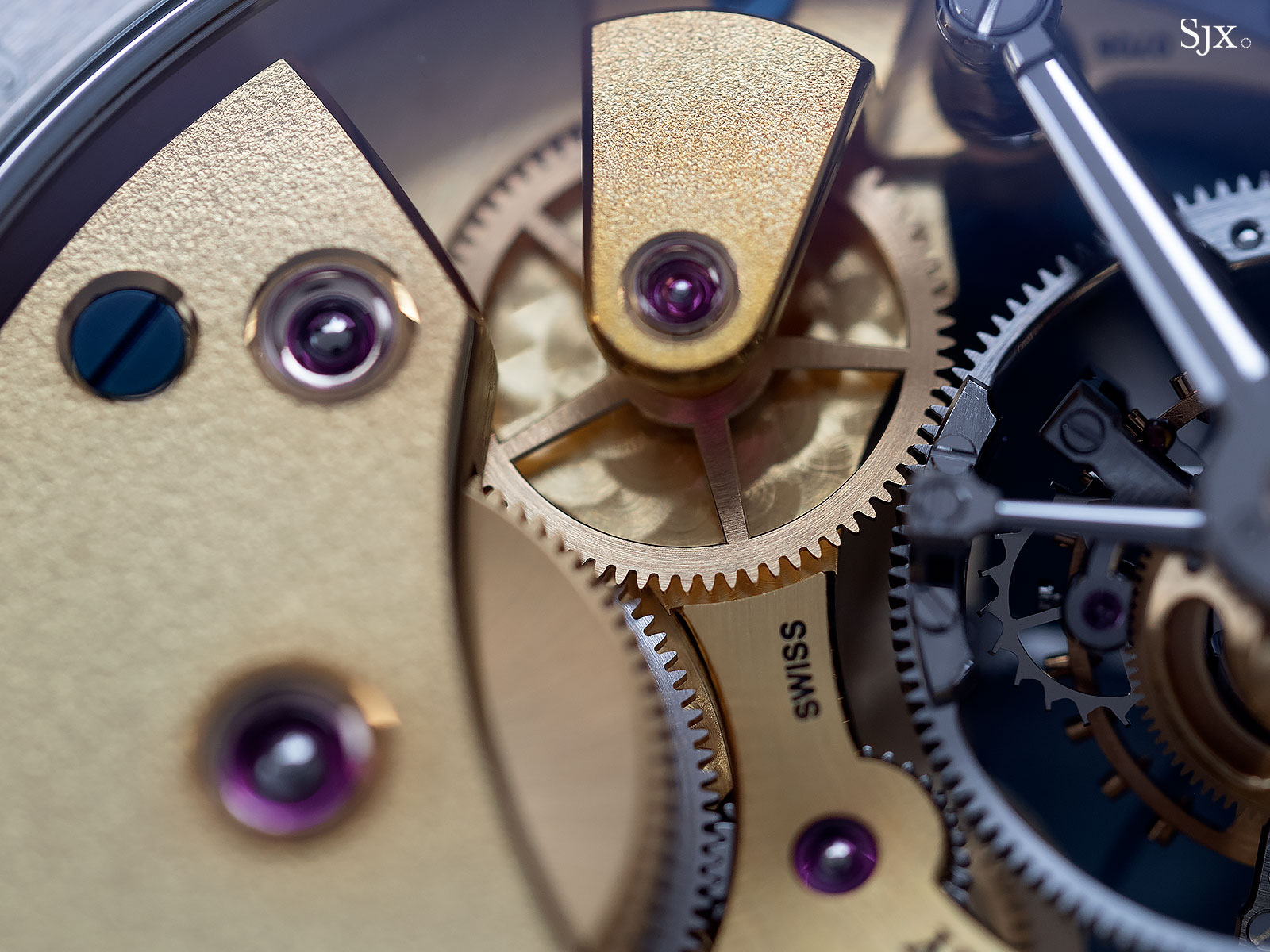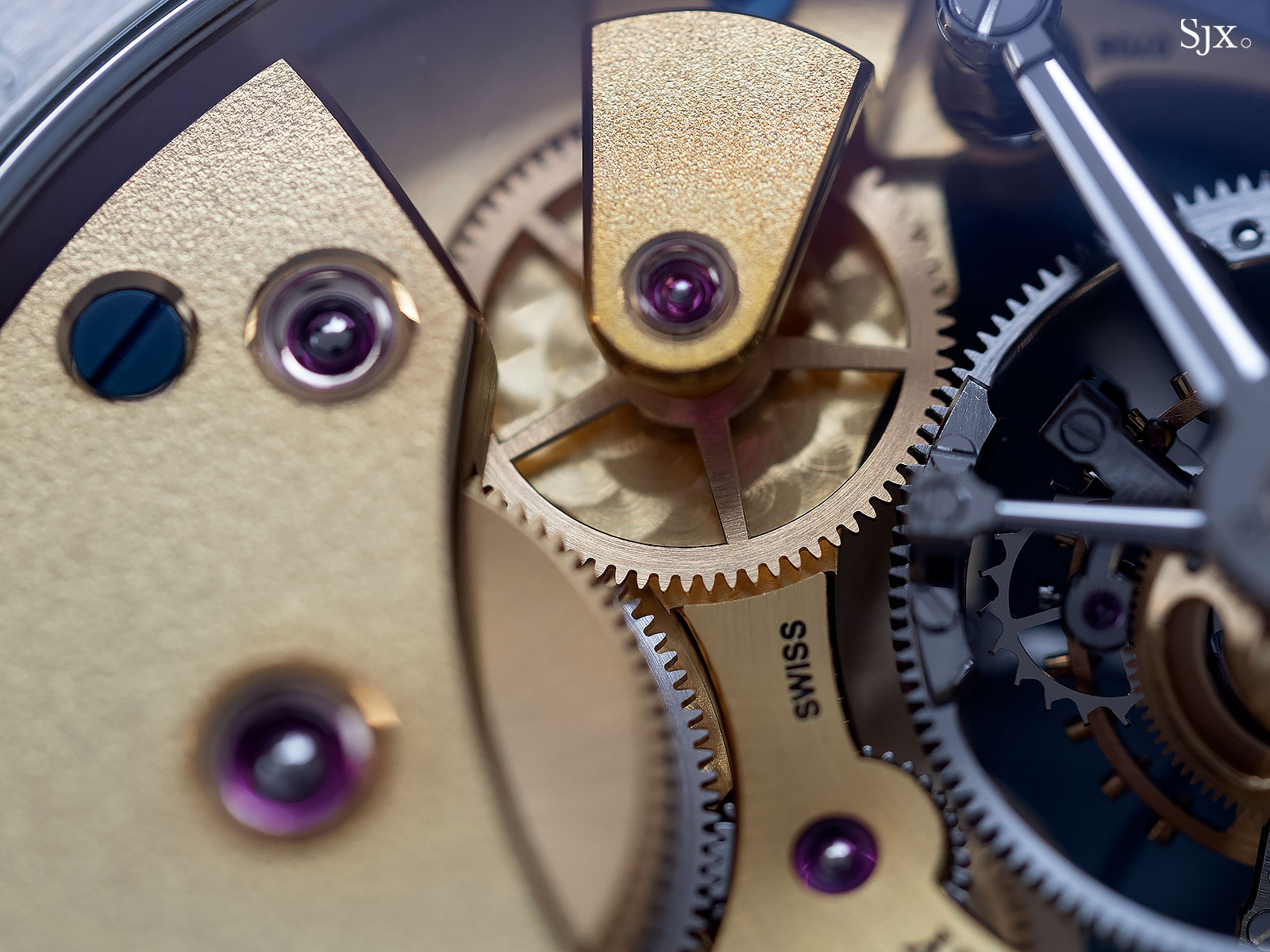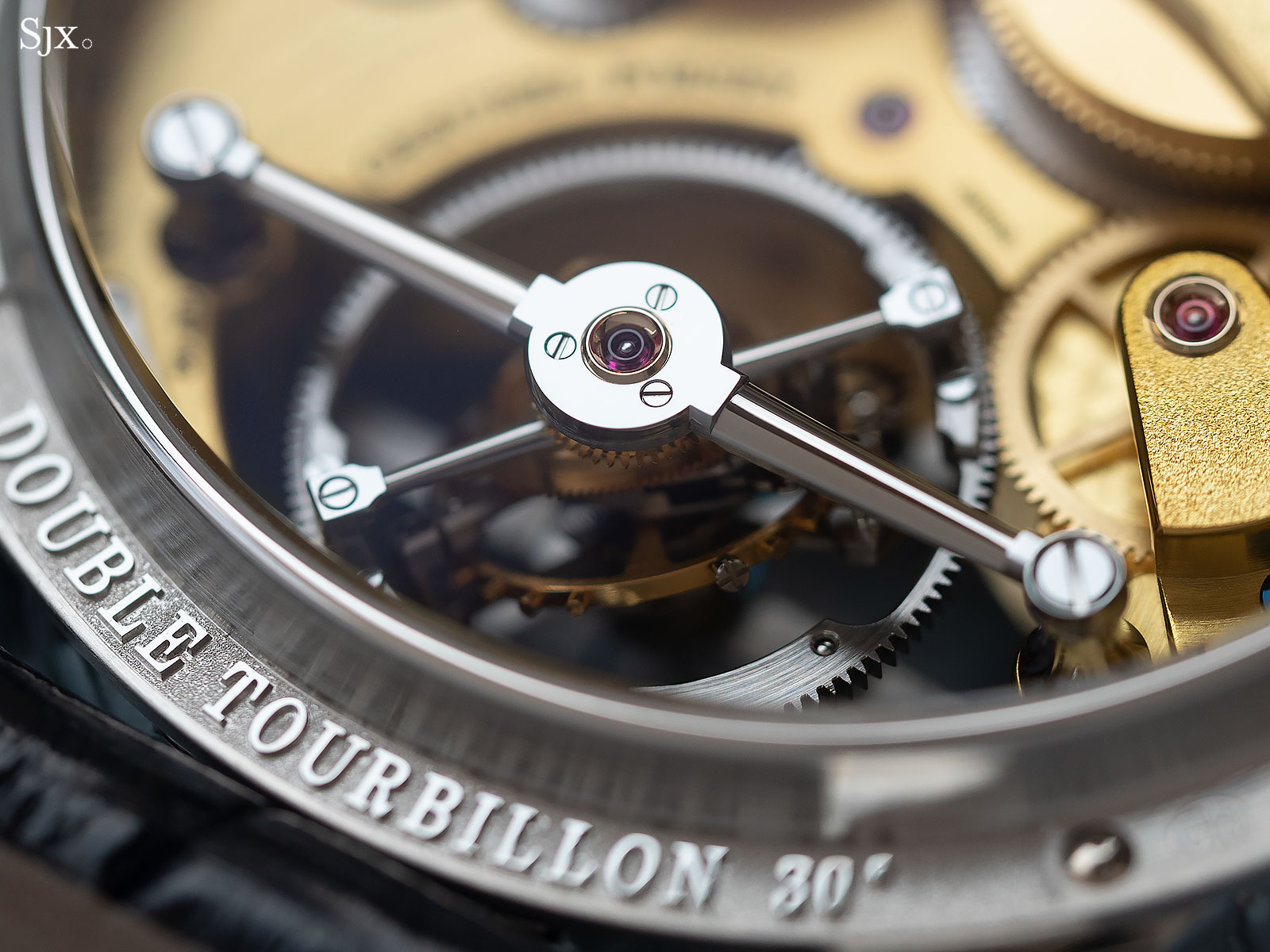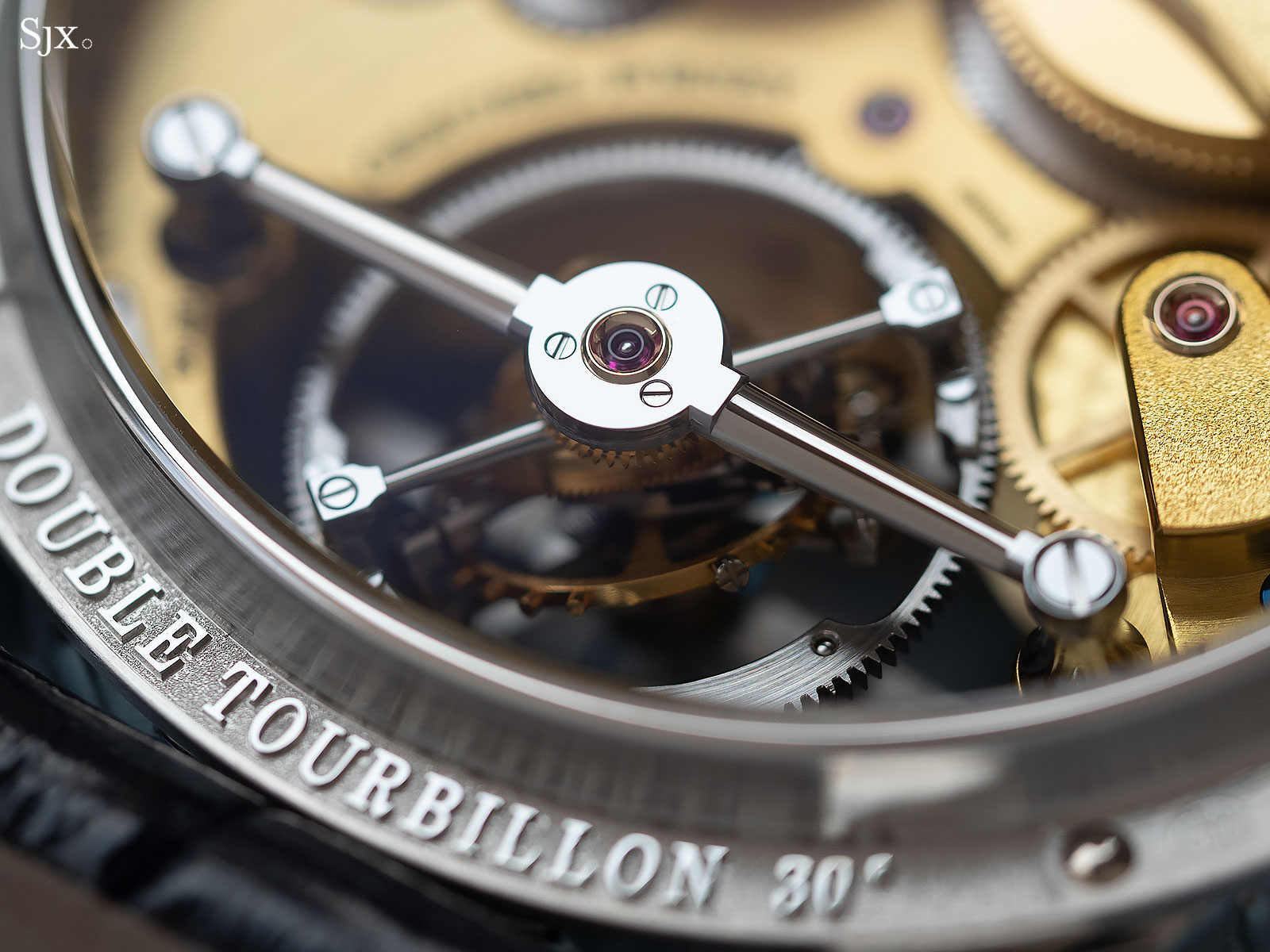 Two features mark this out as being Mr Biver's watch. The first is "J-C B" on the tourbillon cage, and the second is the date of production engraved on the case back – July 7, 2009 for this watch – both features common to all of his Greubel Forsey watches. That is also confirmed by a Greubel Forsey-issued duplicate of the certificate that accompanies the watch, along with the enormous original box.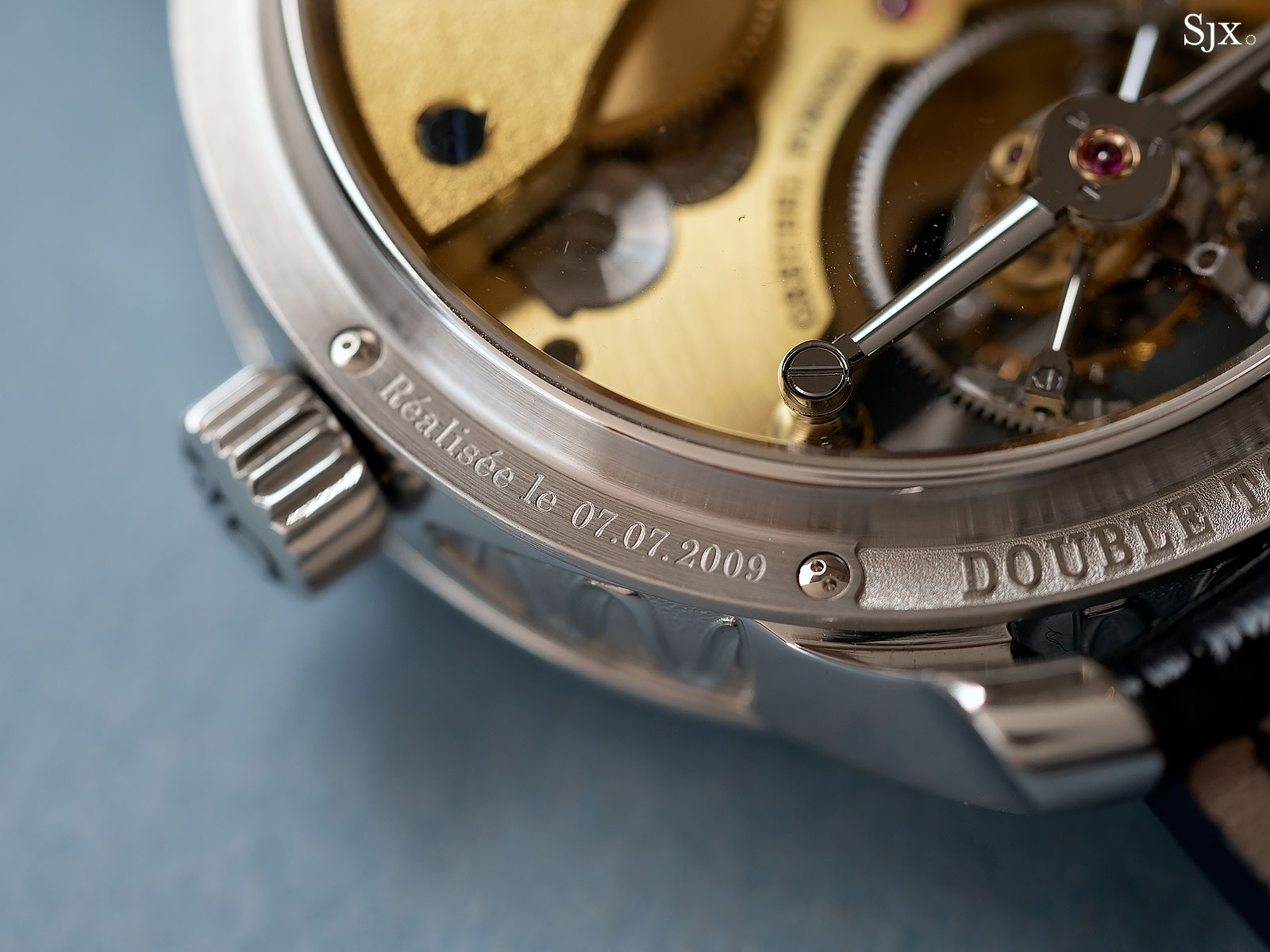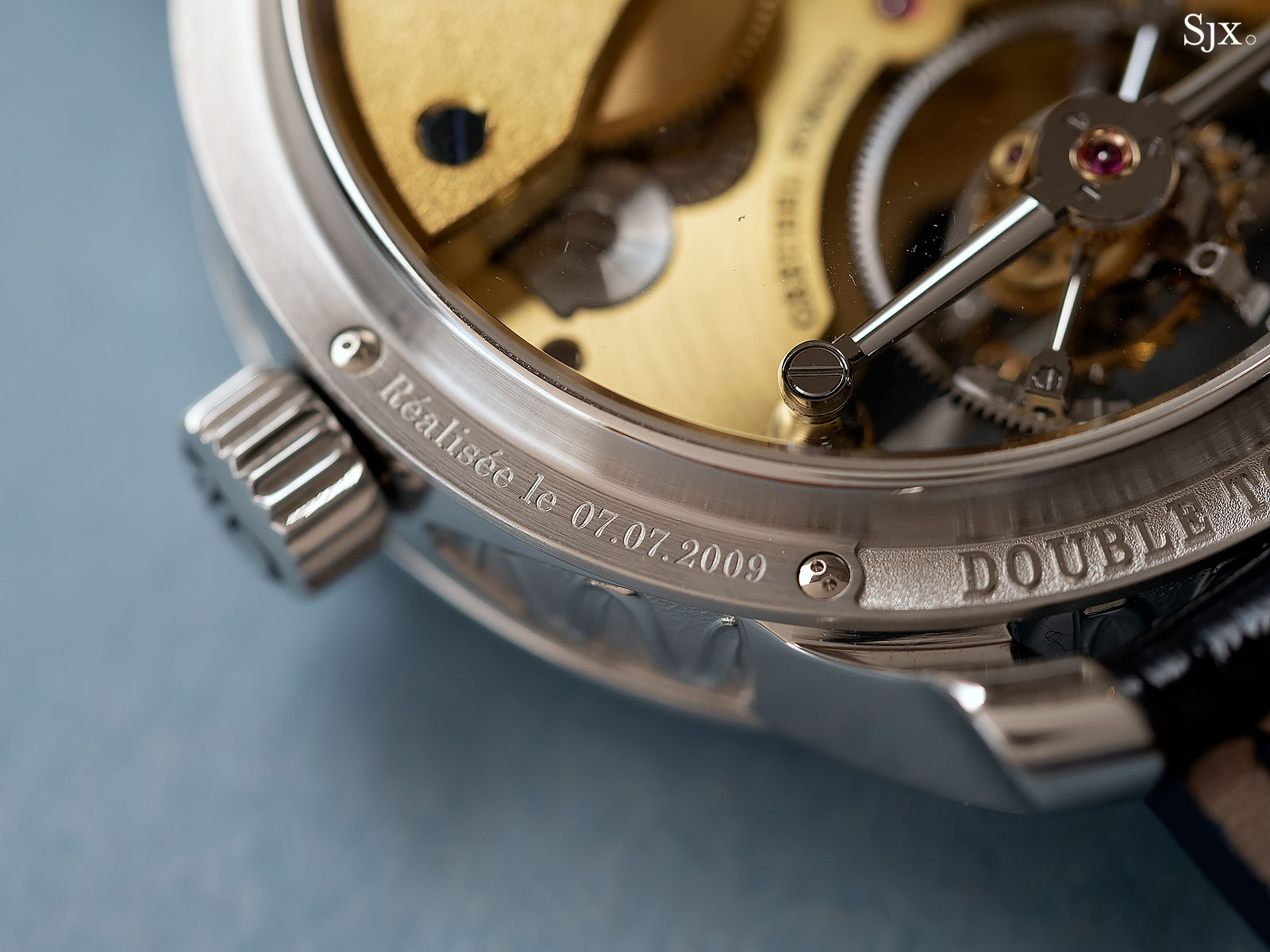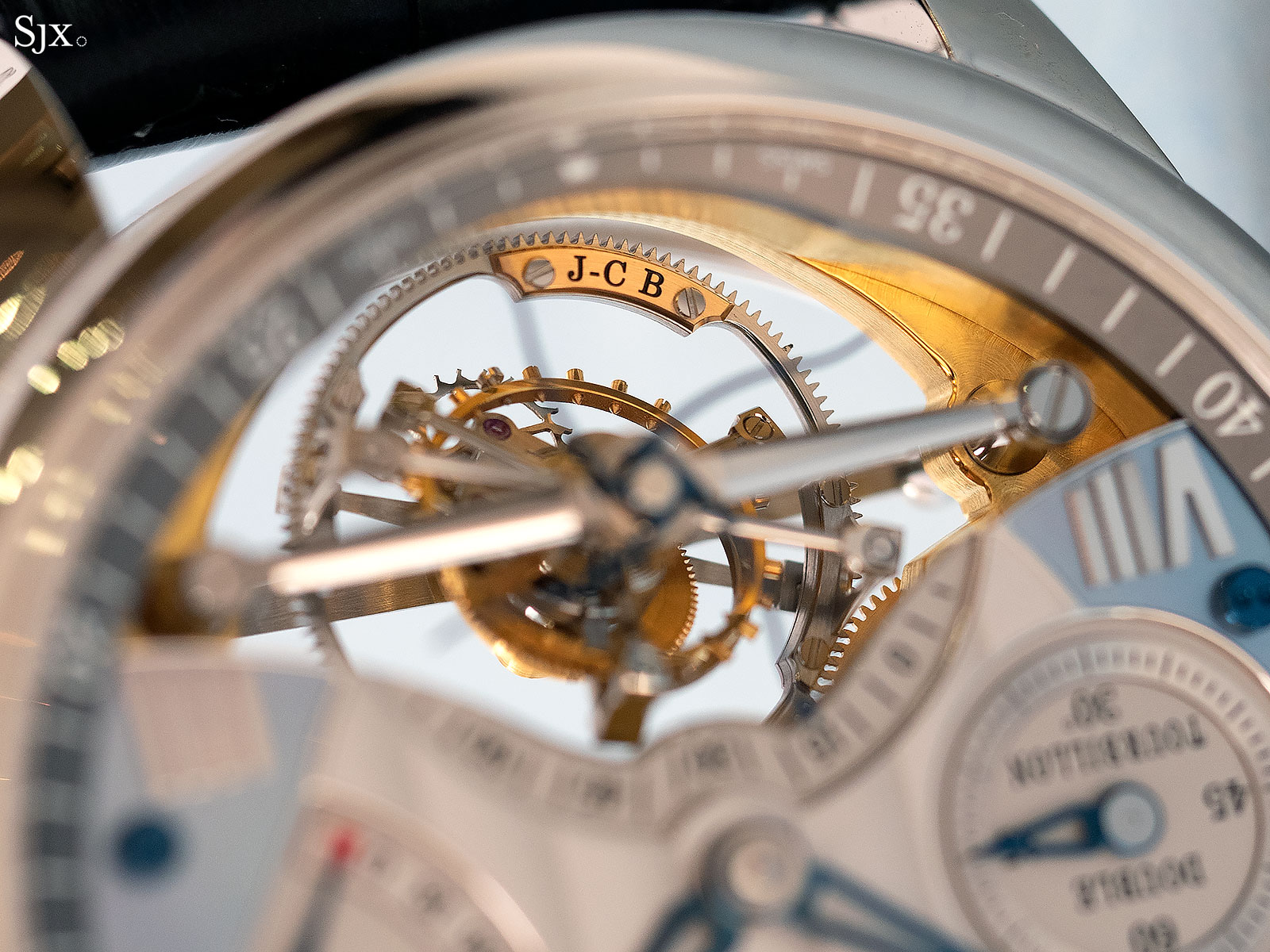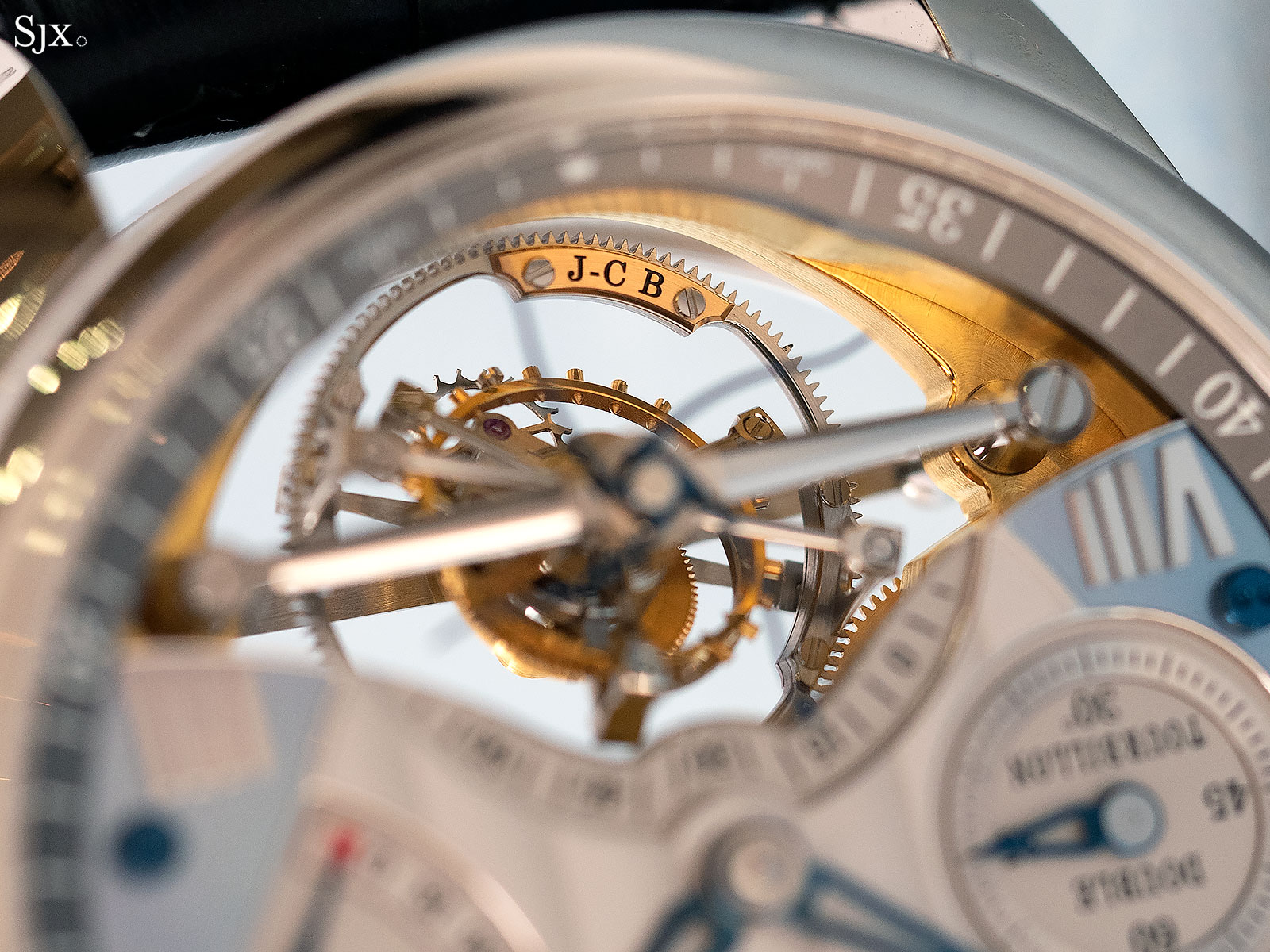 As with all of Mr Biver's Greubel Forsey watches that have been sold previously, this Double Tourbillon 30° is as good as new and seemingly unused.
The Greubel Forsey has an estimate of HK$800,000 to HK$1.2m, or US$103,000 to US$154,000.
---
A contemporary of Antiquorum founder Osvaldo Patrizzi, David Zanetta came of age as a collector in the formative years of modern day wristwatch collecting; he once told your correspondent his favourite timepieces ever were vintage Patek Philippe, vintage Cartier, and antique Breguet.
Mr Zanetta then founded De Bethune, together with watchmaker Denis Flageollet, in 2002. The brand's incredible aesthetics was shaped by Mr Zanetta's inimitable taste, shaped by his decades as a watch collector and consultant, and realised by Mr Flageollet's technical prowess.
After new investors took over the brand last year, after several years of substantial losses, the 71-year old departed De Bethune, but nevertheless leaving behind a collection of remarkable timepieces that are amongst the most notable of the last two decades. A pair of these watches are being offered by Phillips, direct from Mr Zanetta's own collection.
Both watches are essentially new, appearing unworn, and are accompanied by a signed letter from Mr Zanetta indicating his ownership.
---
Lot 866 – De Bethune DB25T Zodiac "David Zanetta"
A limited edition of just 20 pieces from 2015 – this is numbered "04/20" – the DB25T Zodiac was an even more elaborate version of De Bethune's already complex high speed tourbillon with an indirect deadbeat seconds.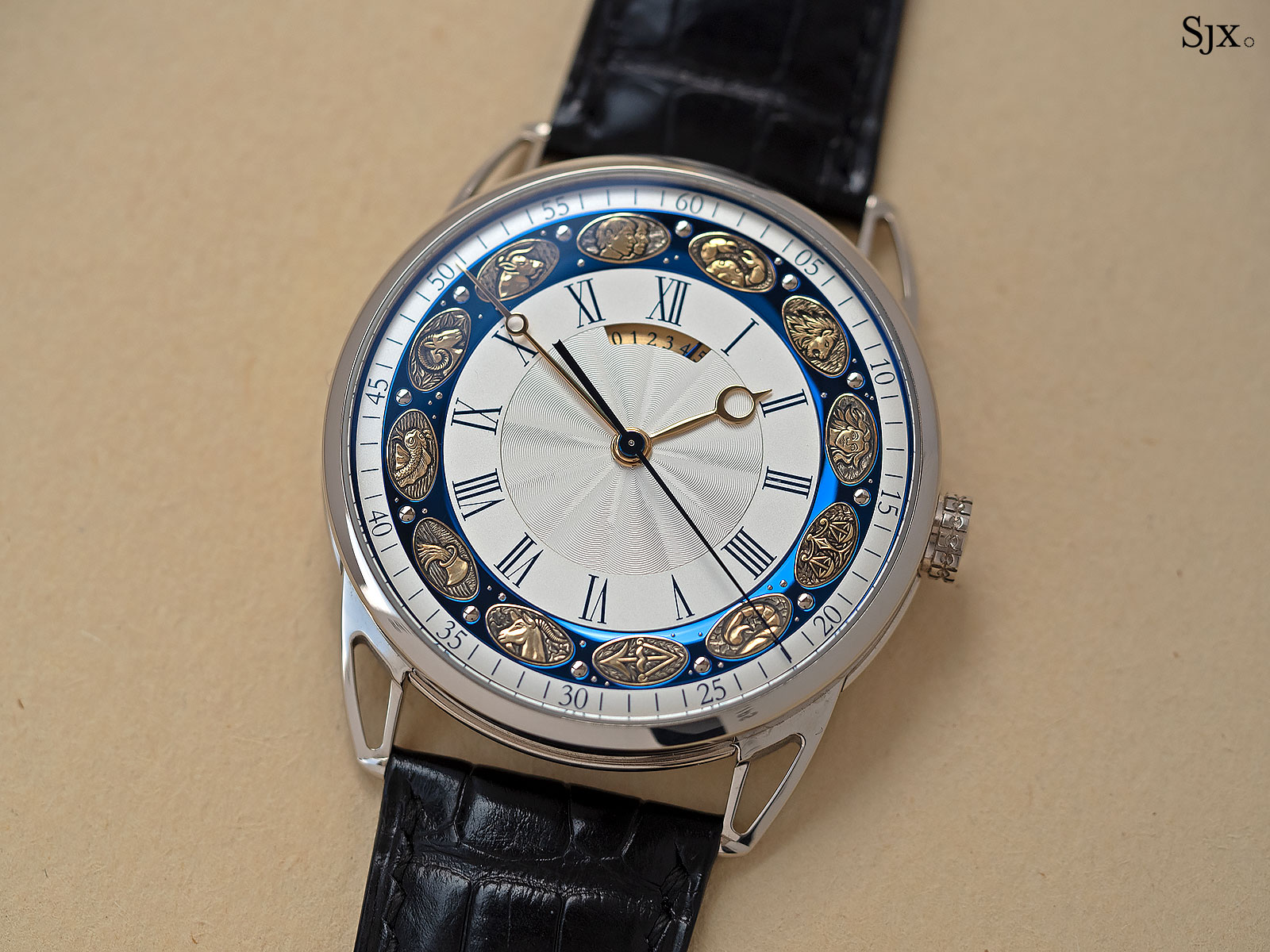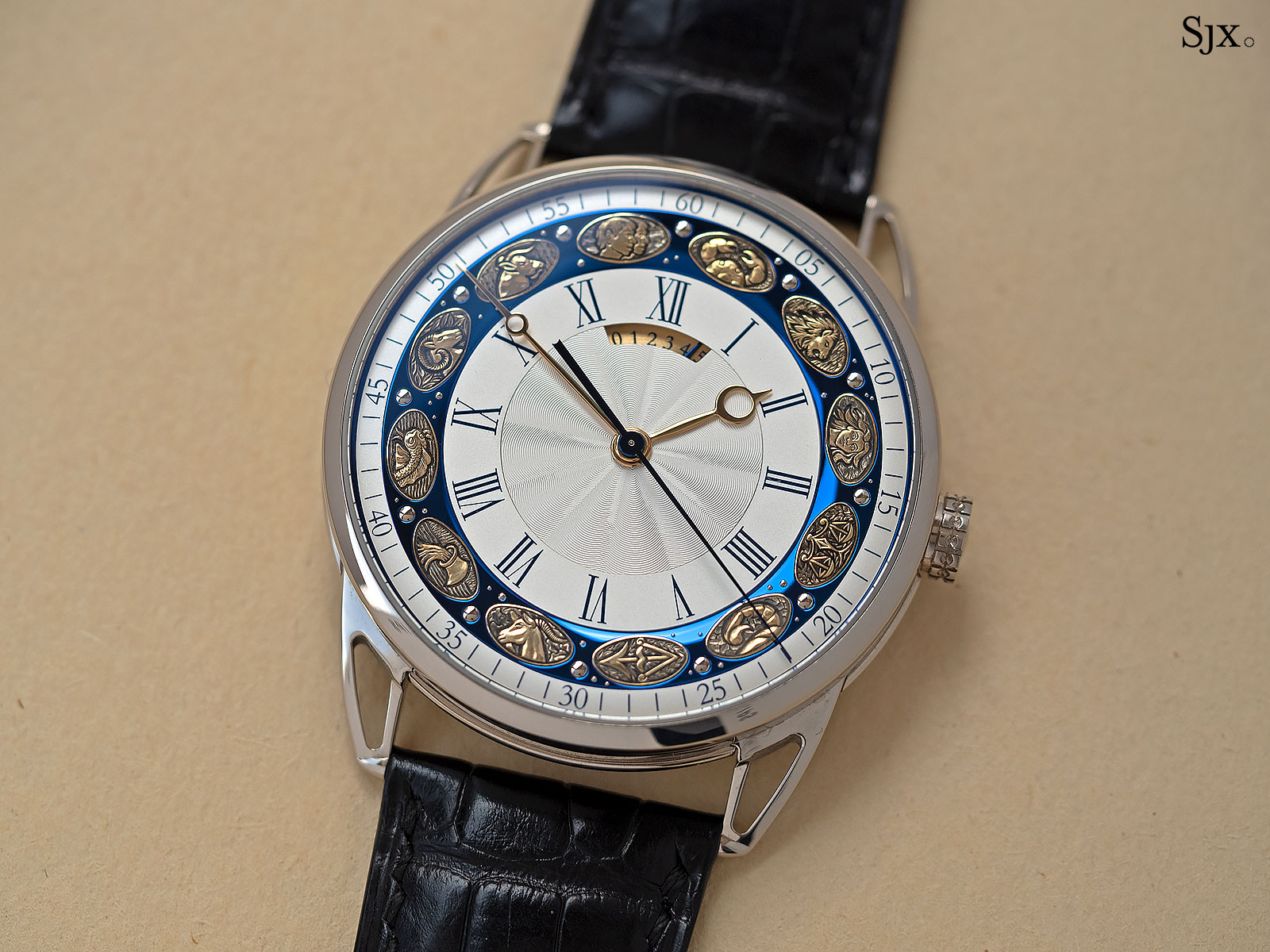 Standing in stark contrast to the typically space-age aesthetic of De Bethune, the dial is particularly special. Reminiscent of decorative 18th century pocket watches, the dial centre is guilloche while the hands are Breguet style.
But the highlight are the hours: inlaid into the polished, blued titanium chapter ring are 12 medallions made of 18k gold, each hand-engraved to depict a Zodiac sign. The titanium ring is further inlaid with tiny white gold spheres, meant to evoke stars in a night sky.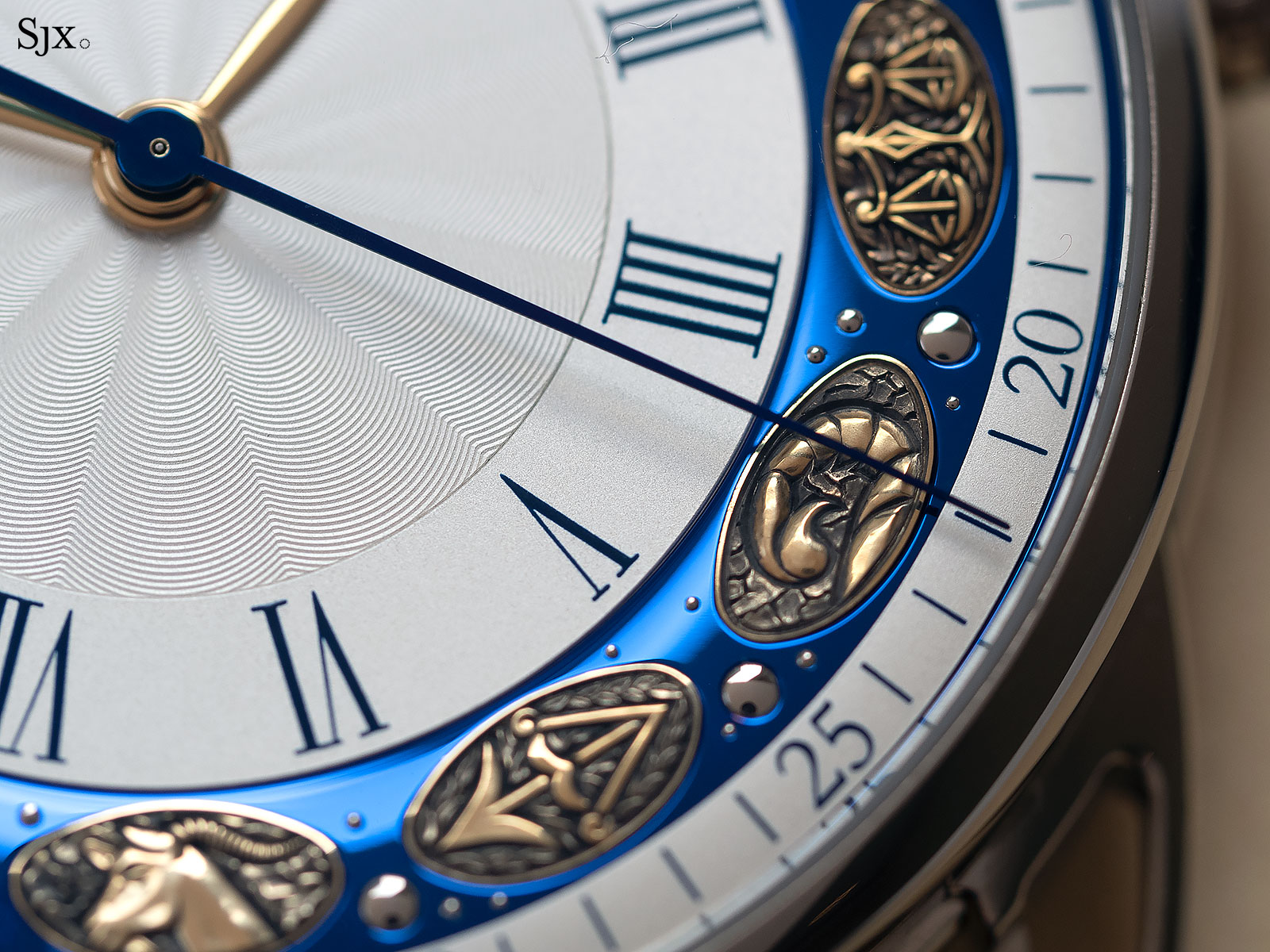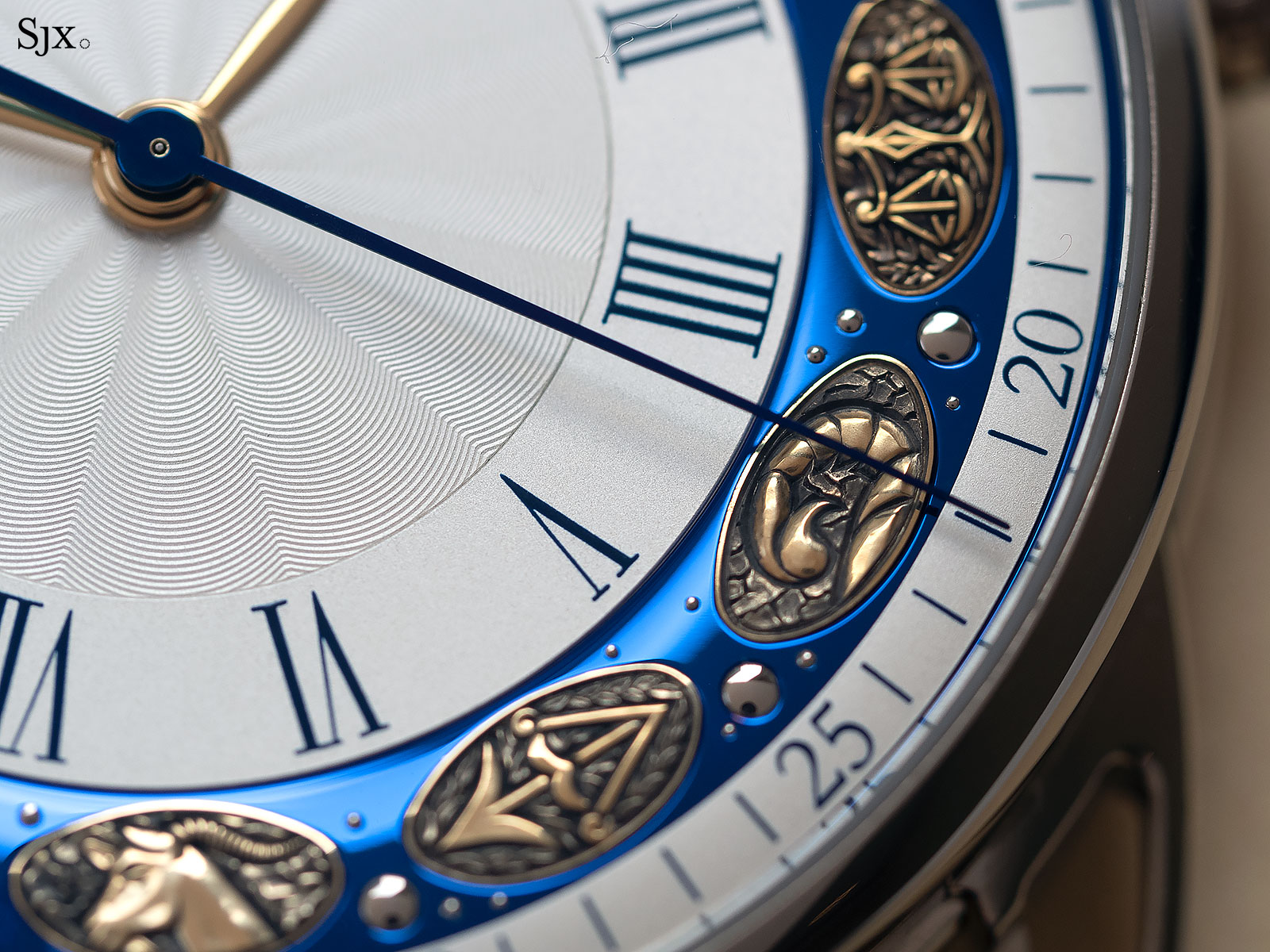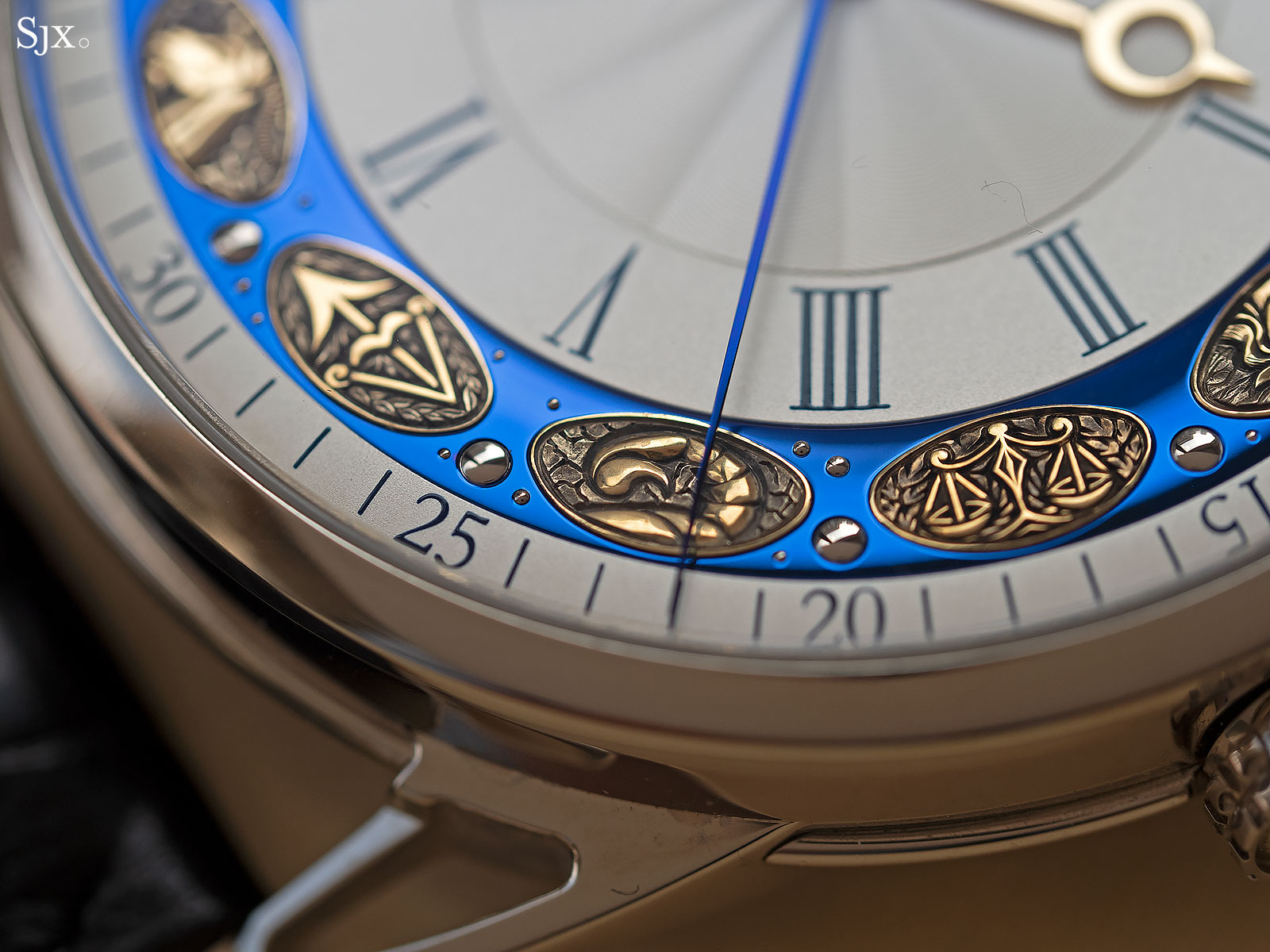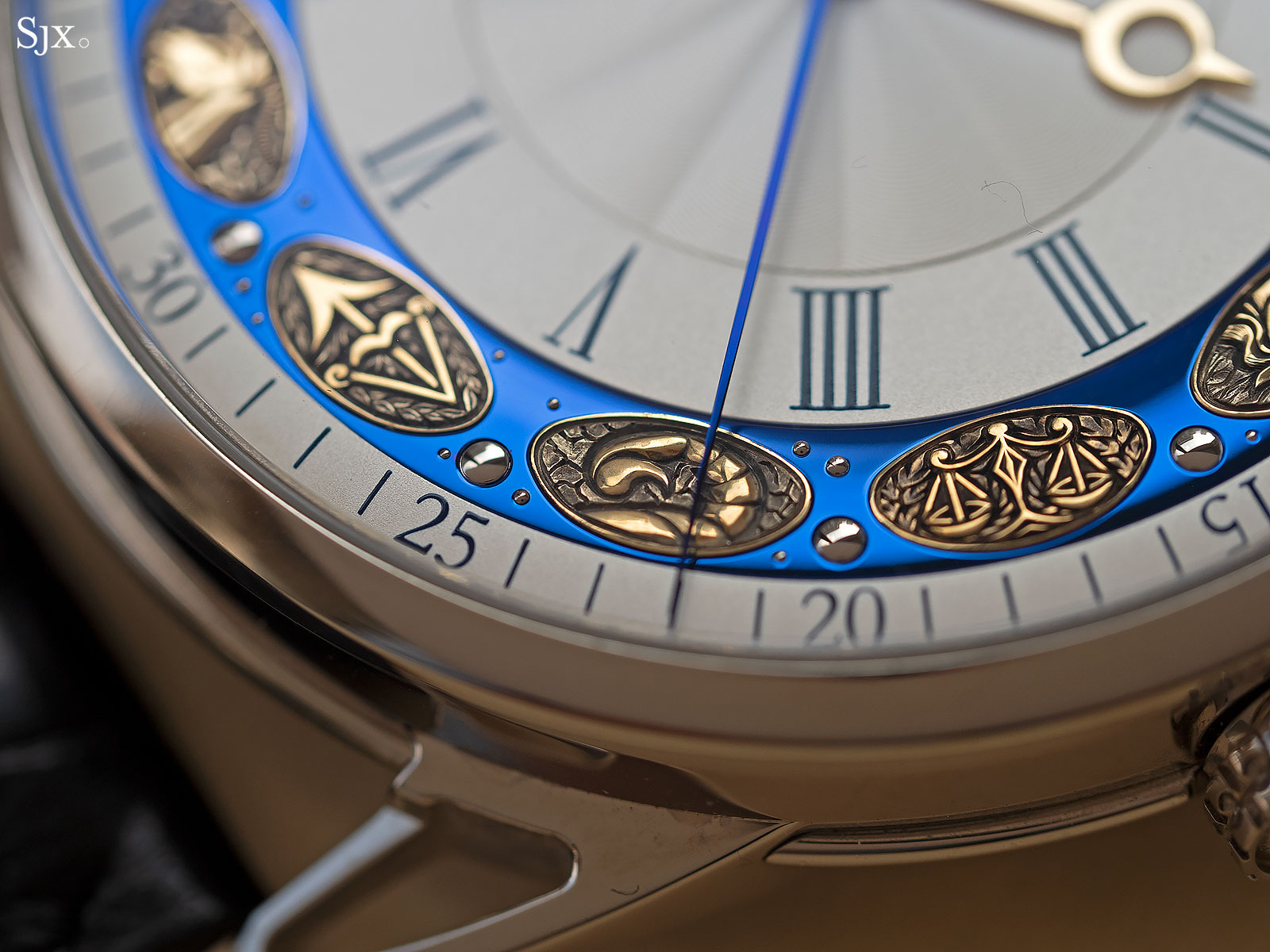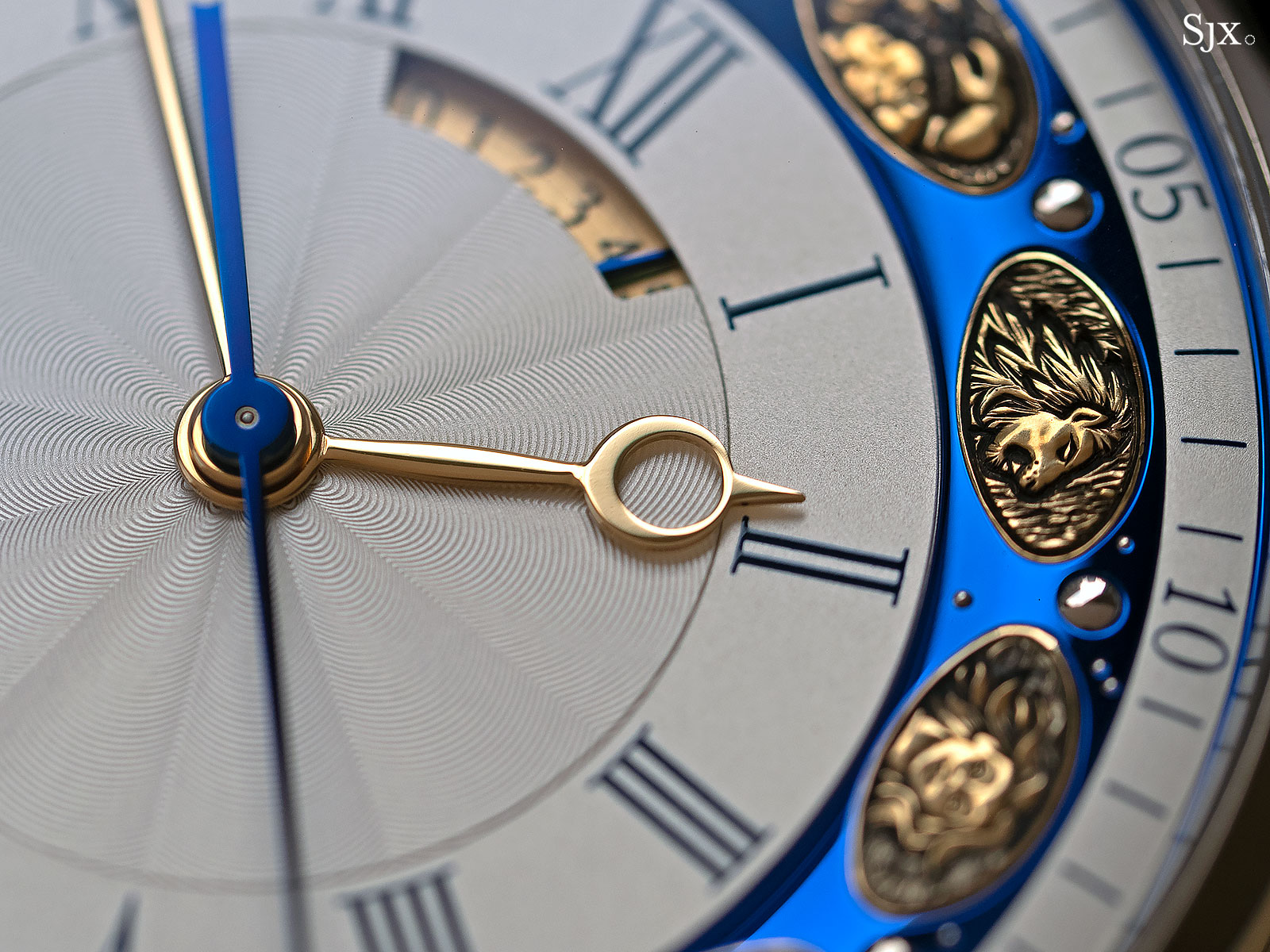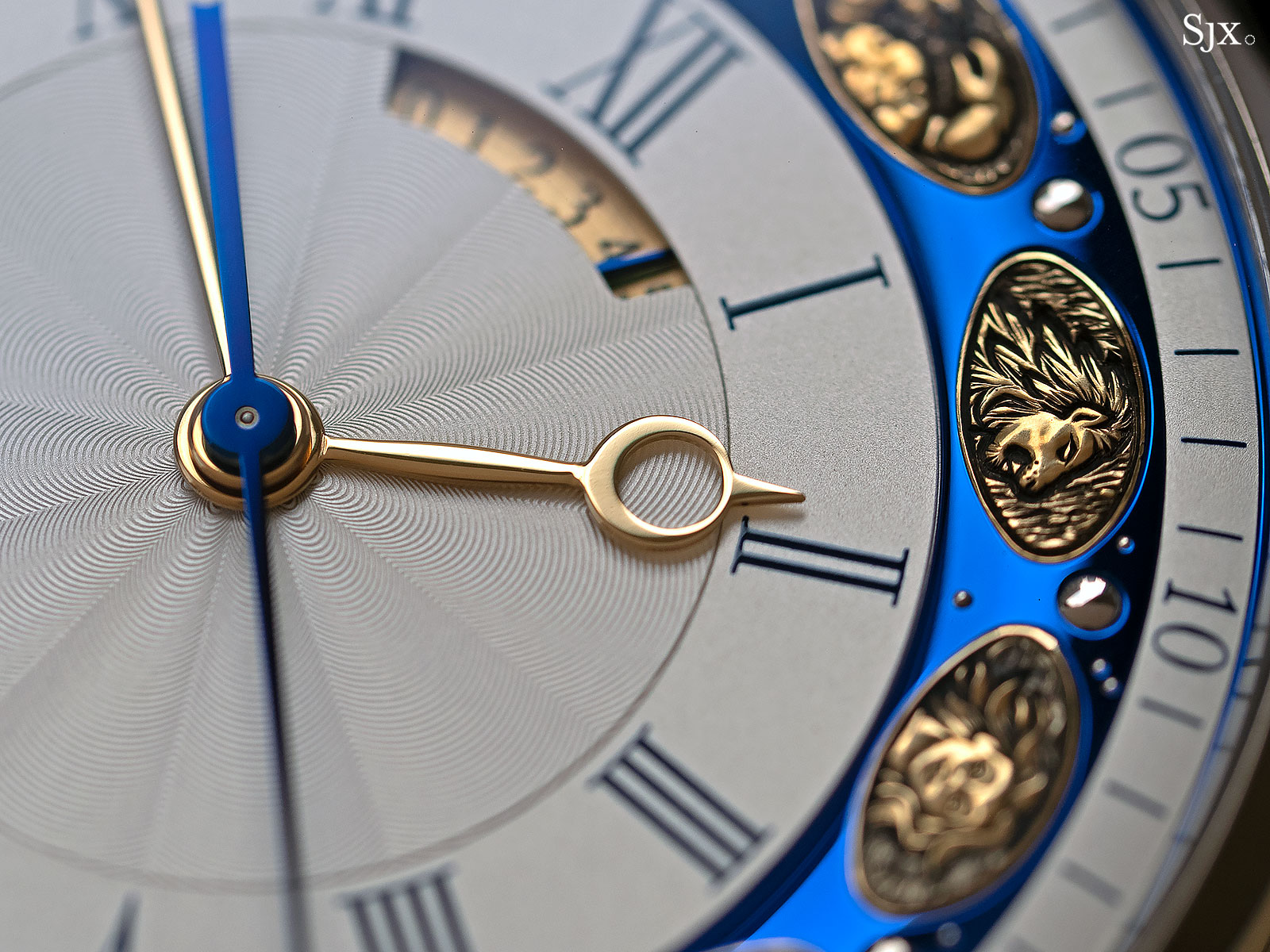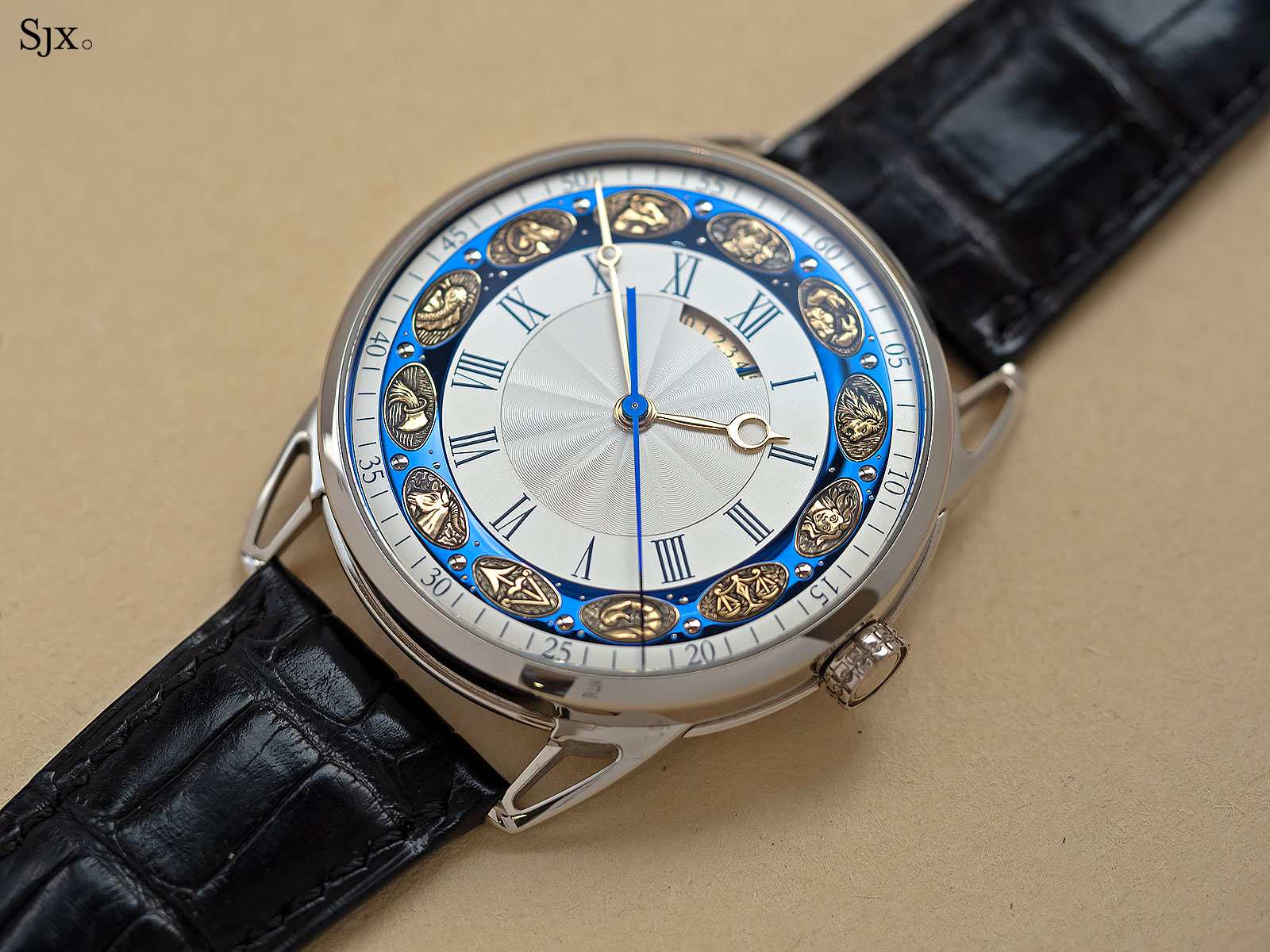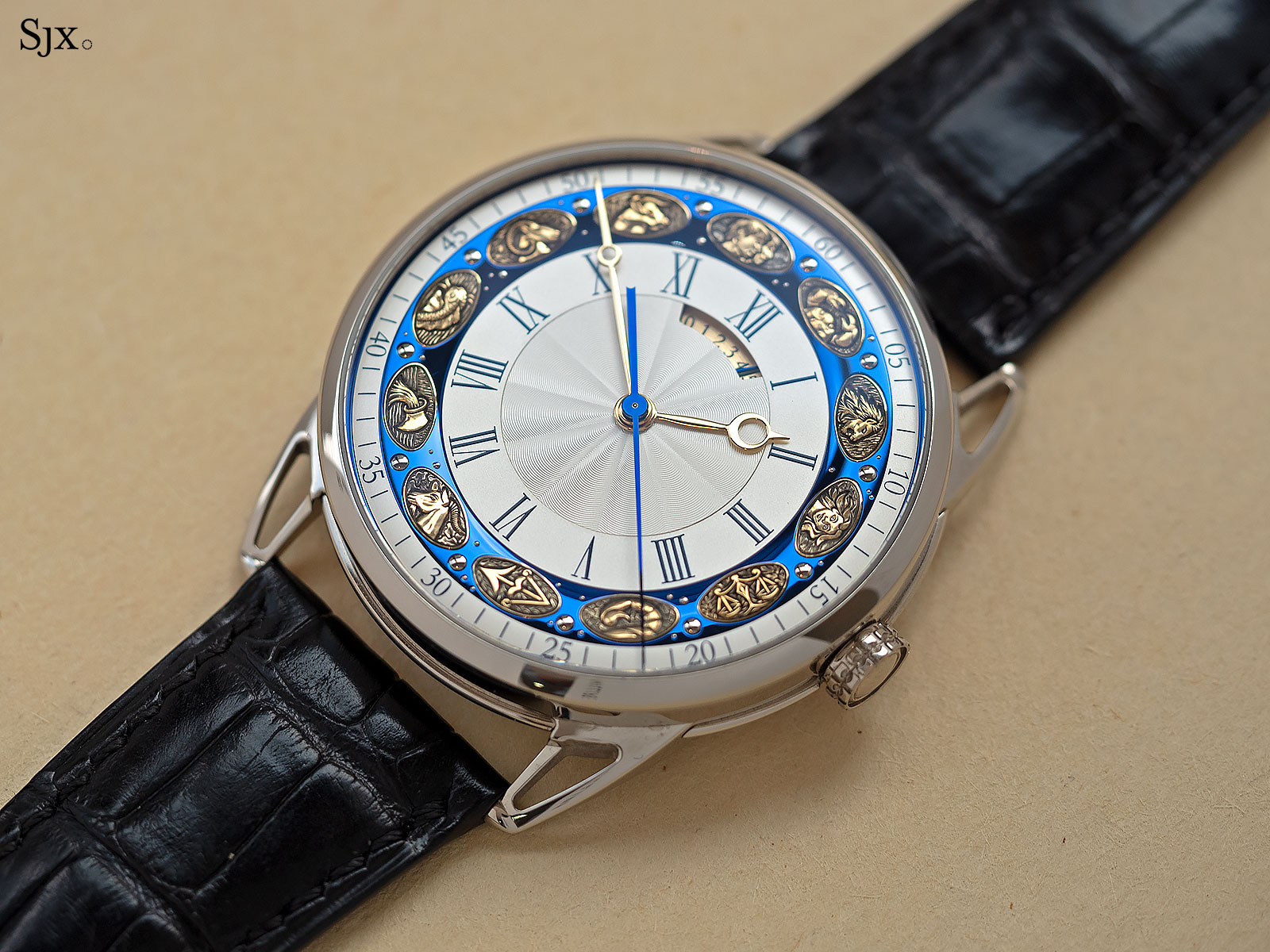 Inside is the DB2109 movement, a hand-wound calibre with a five-day power reserve. It's equipped with De Bethune's patented high-speed tourbillon that not only makes one revolution every 30 seconds, or double the rate of a conventional tourbillon, but also has a balance oscillating at 36,000 beats per hour.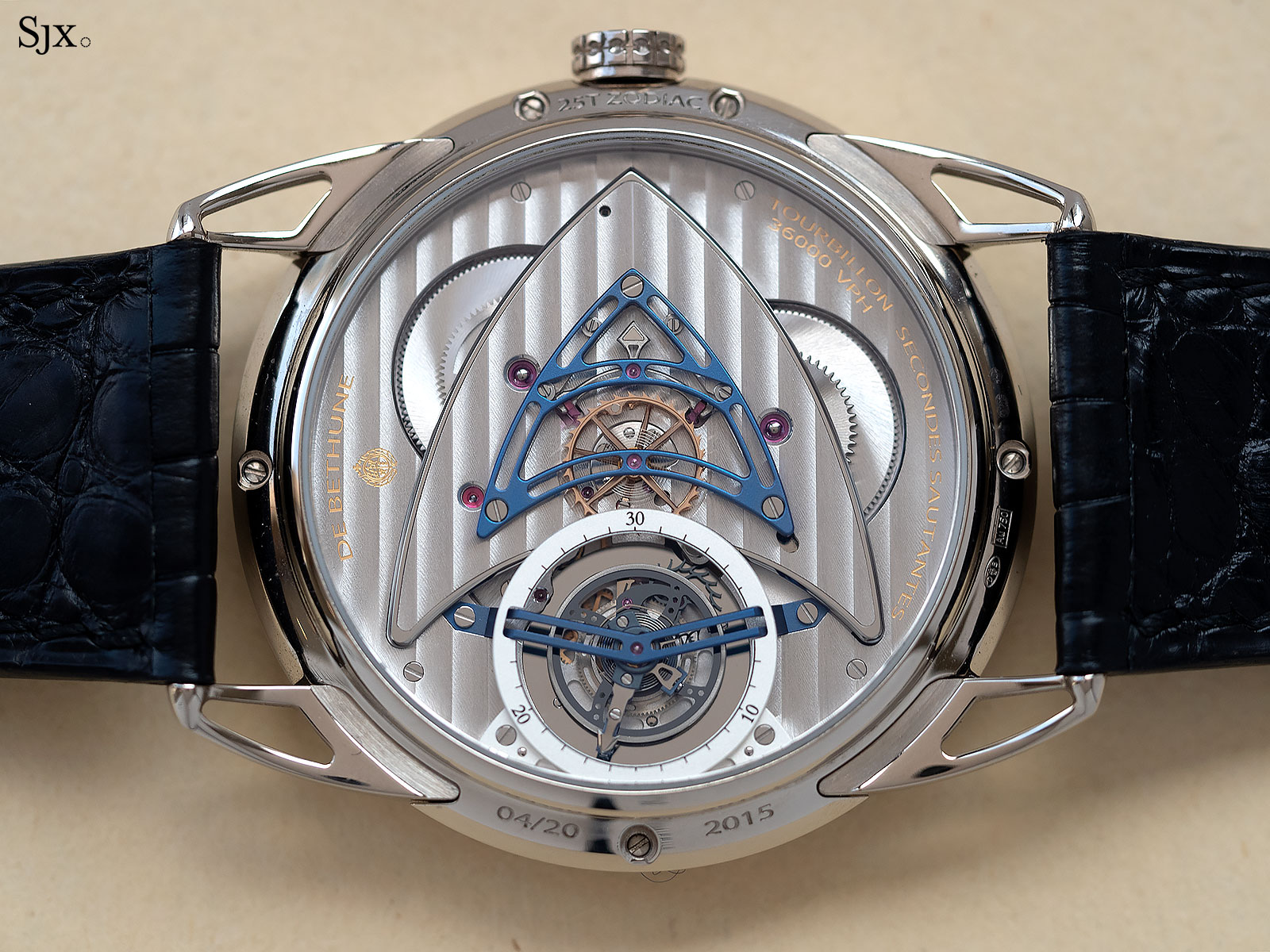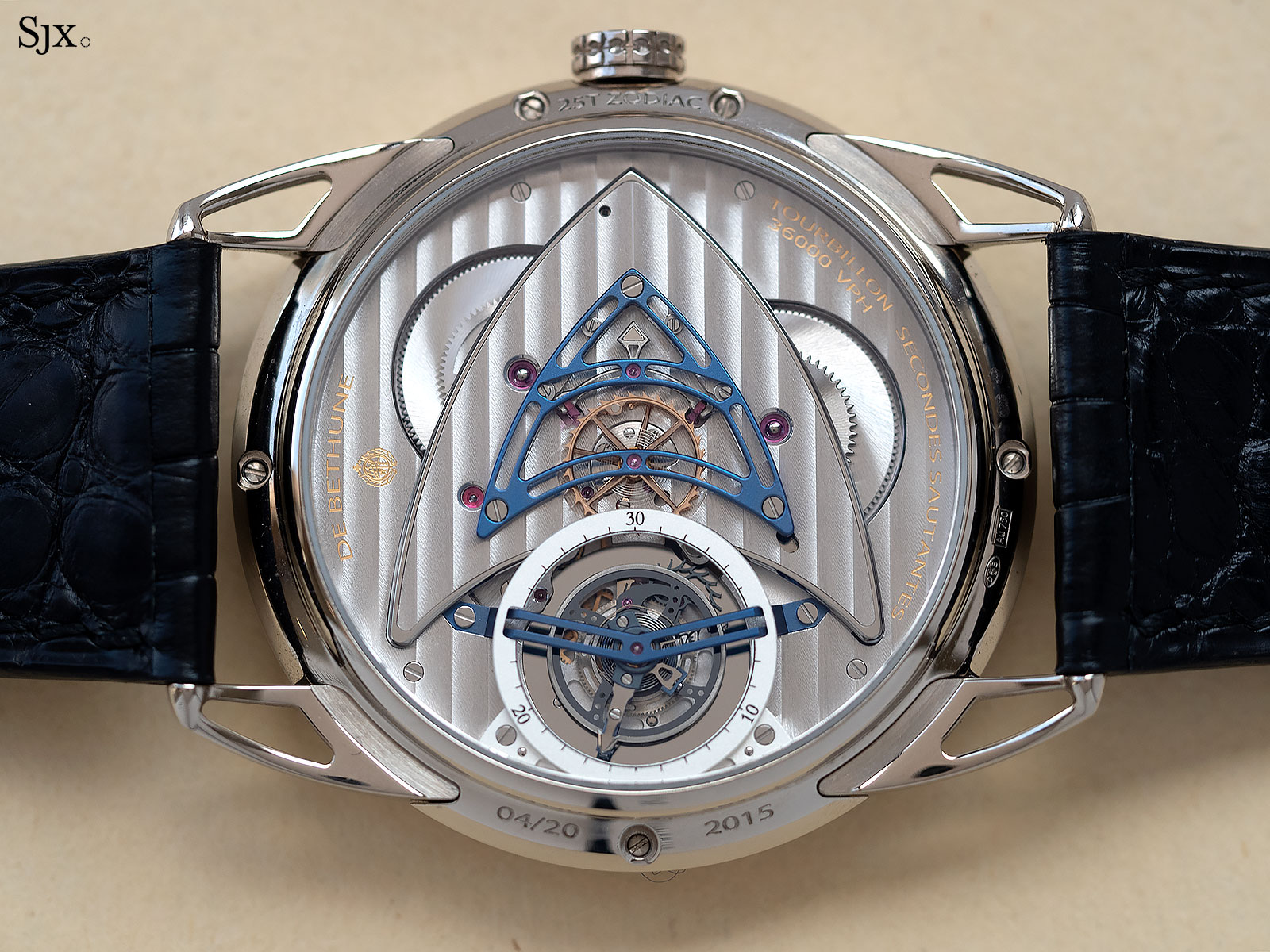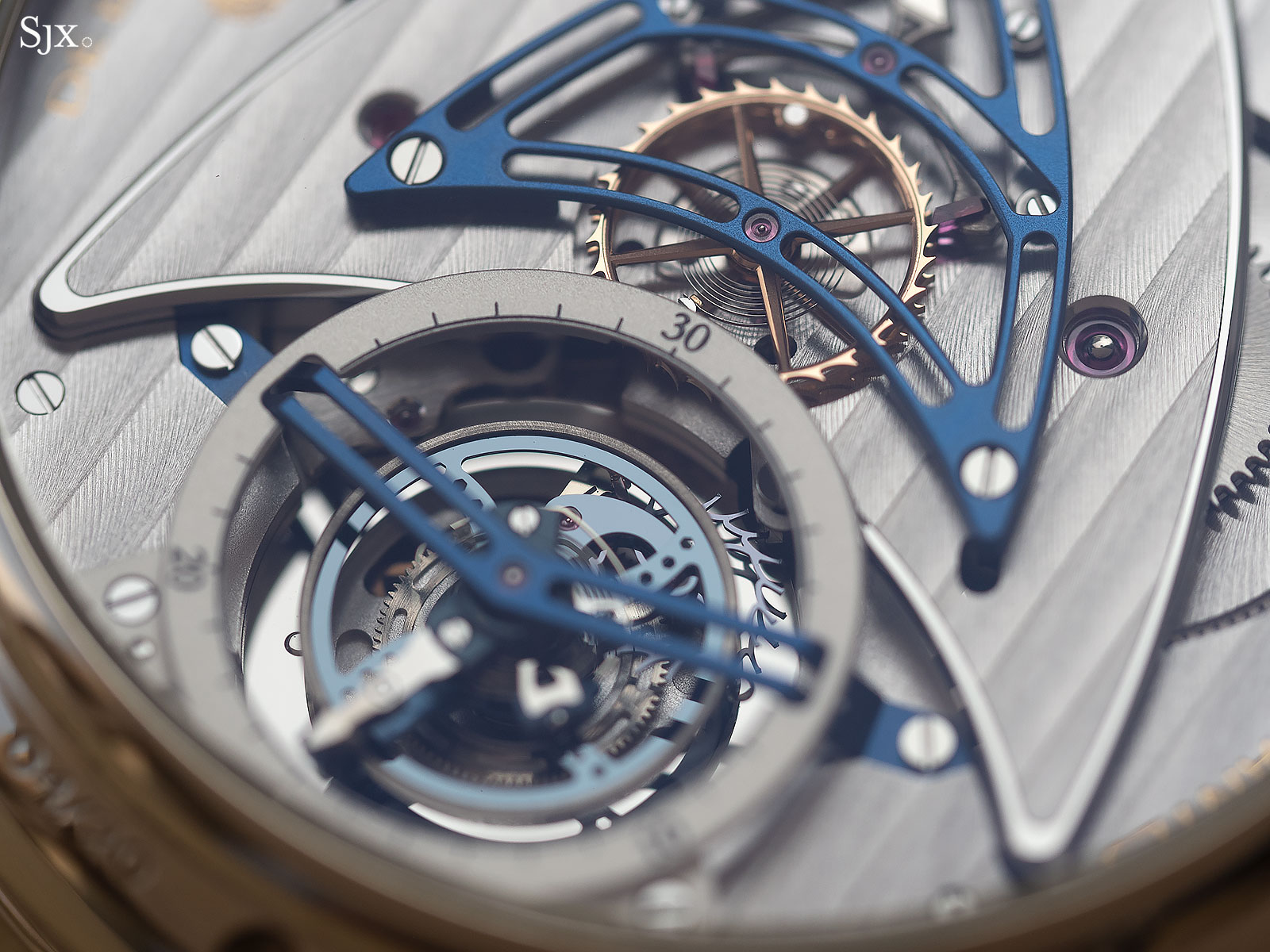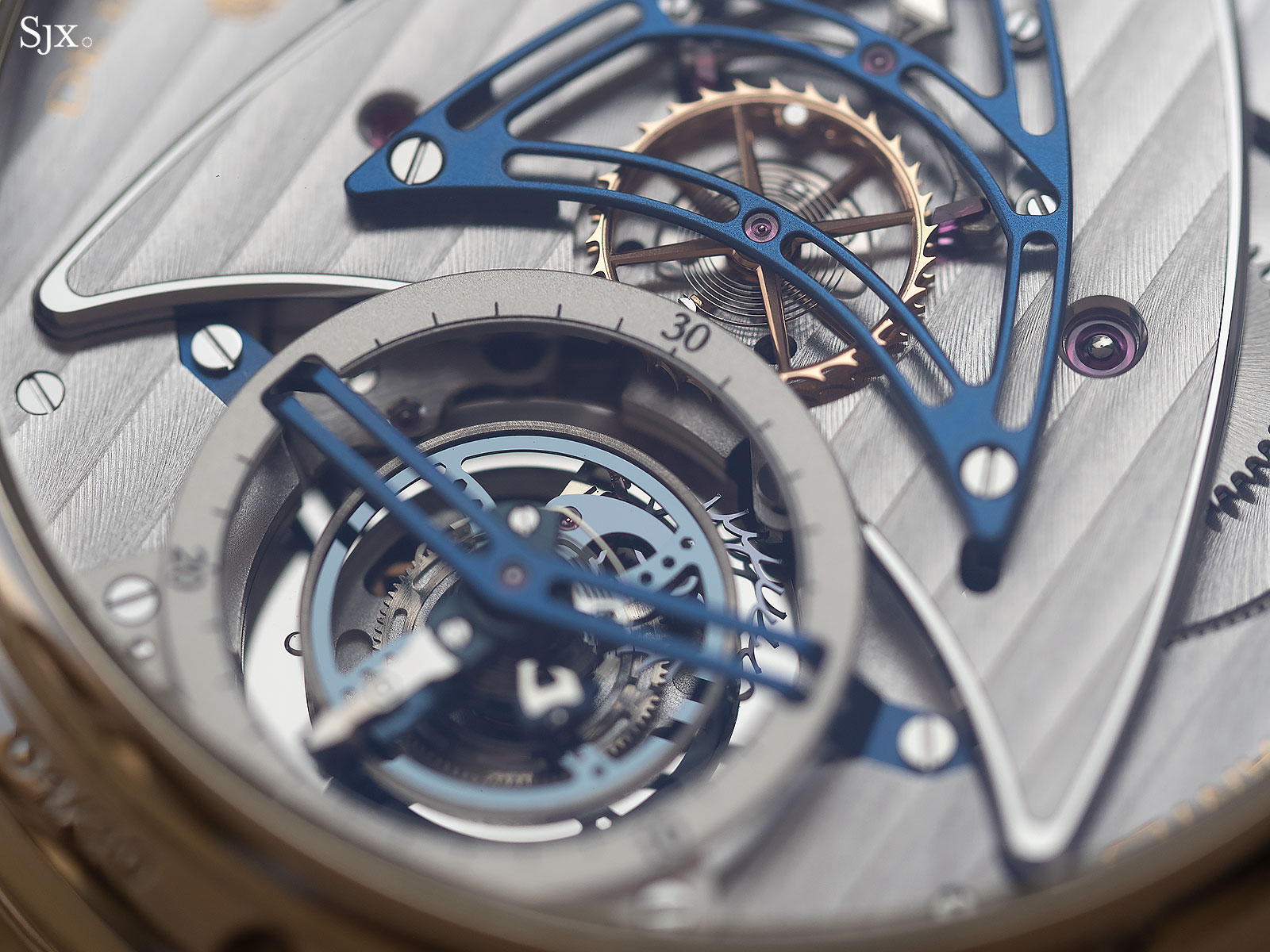 That's possible only because most of the tourbillon – the cage, balance, hairspring and escape wheel – is made of lightweight, and low friction, silicon.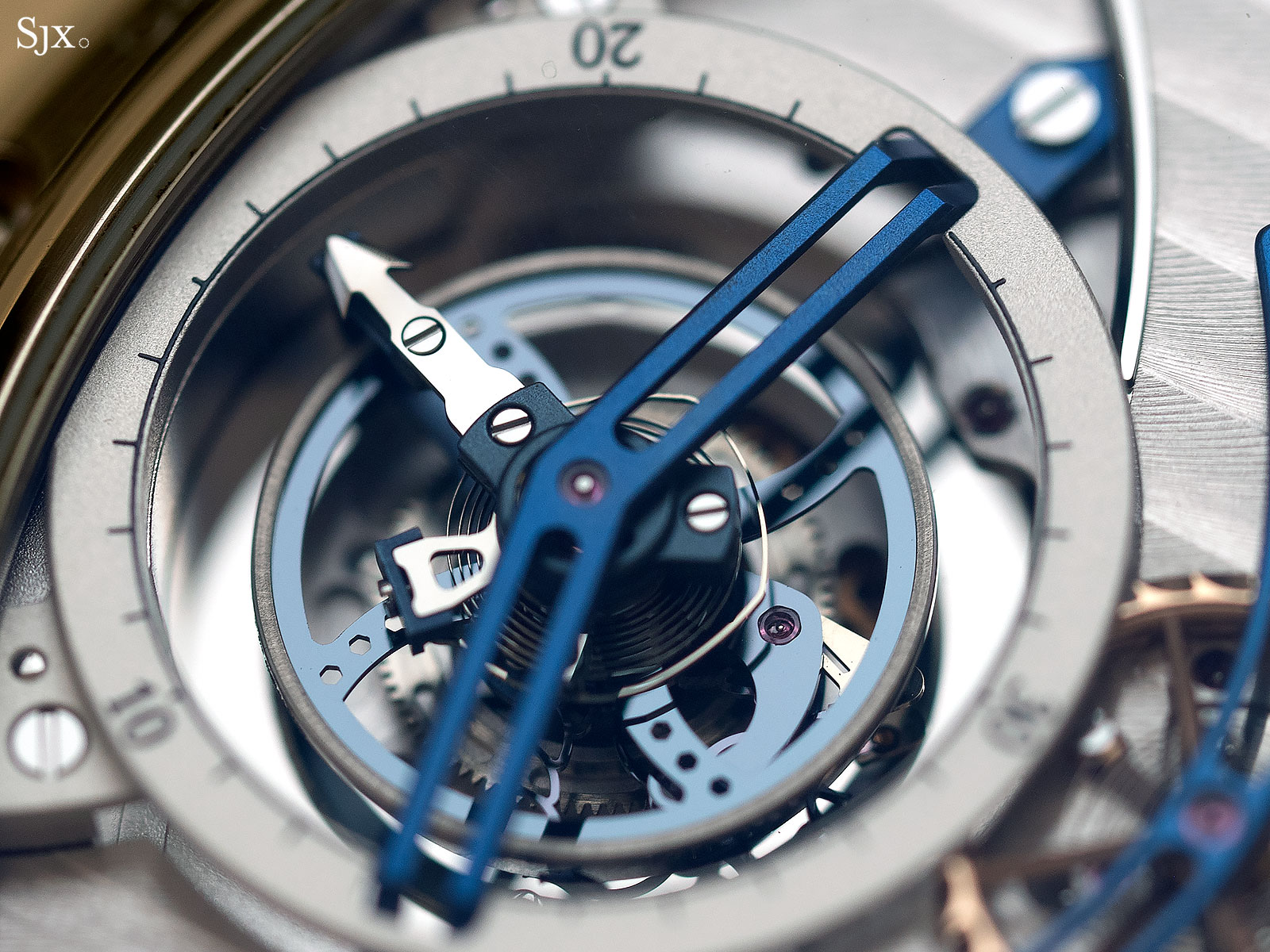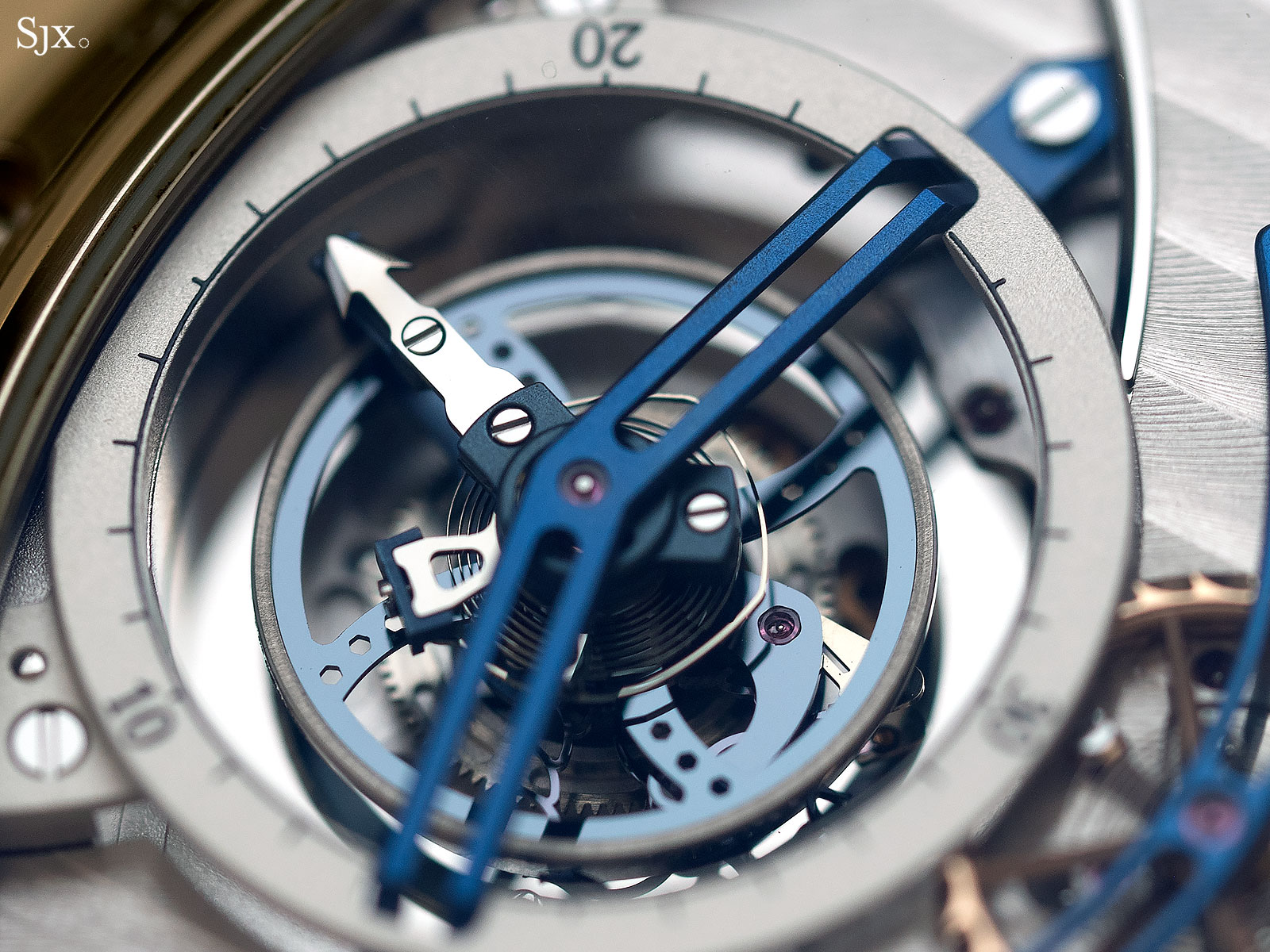 The other crucial feature is the indirect deadbeat seconds, which sits under a blued titanium, delta-shaped bridge. It is made up of twin, solid gold escape wheels, along with a tiny spring and jewelled pallet, that give the seconds hand its one-second jump.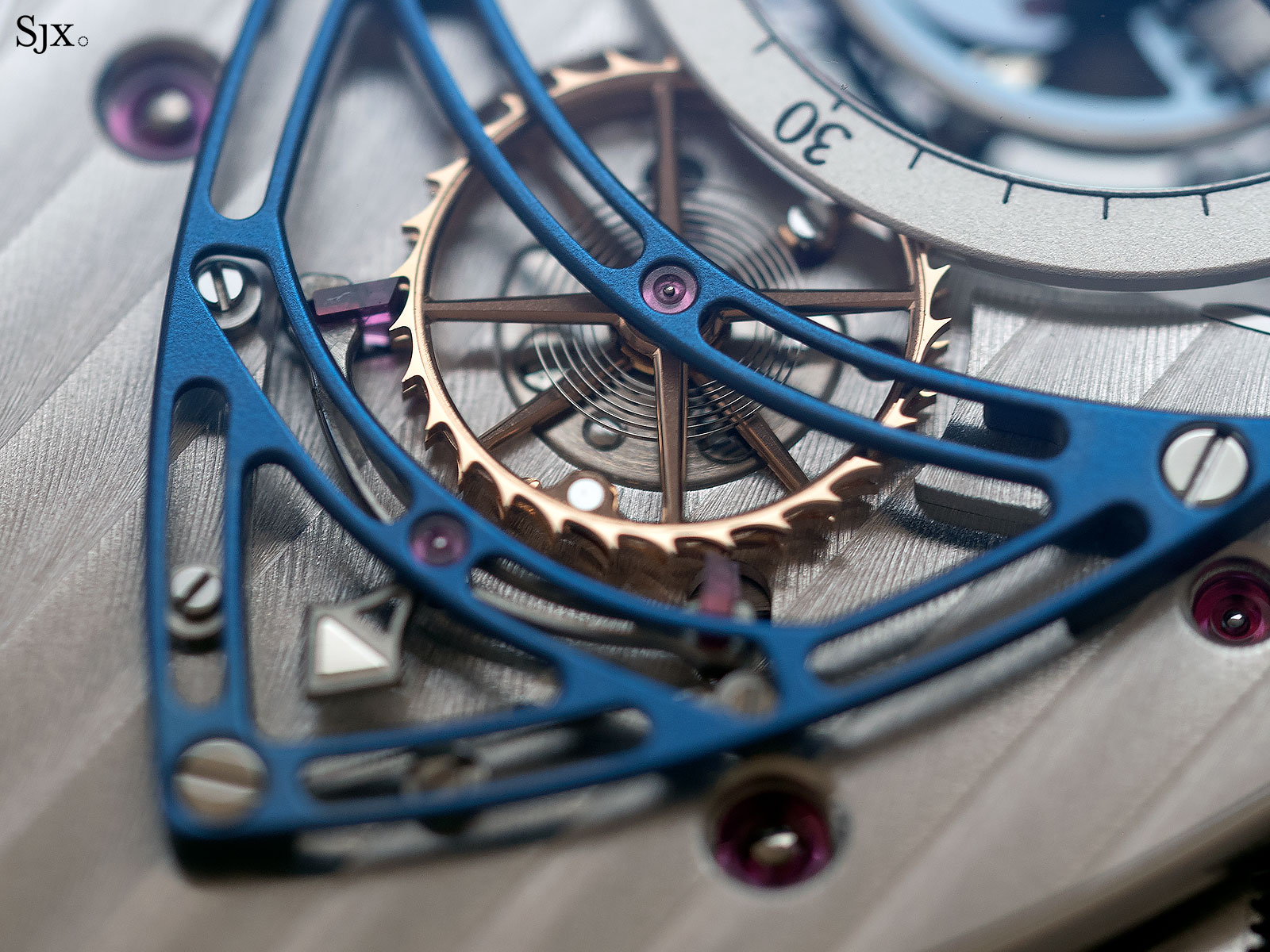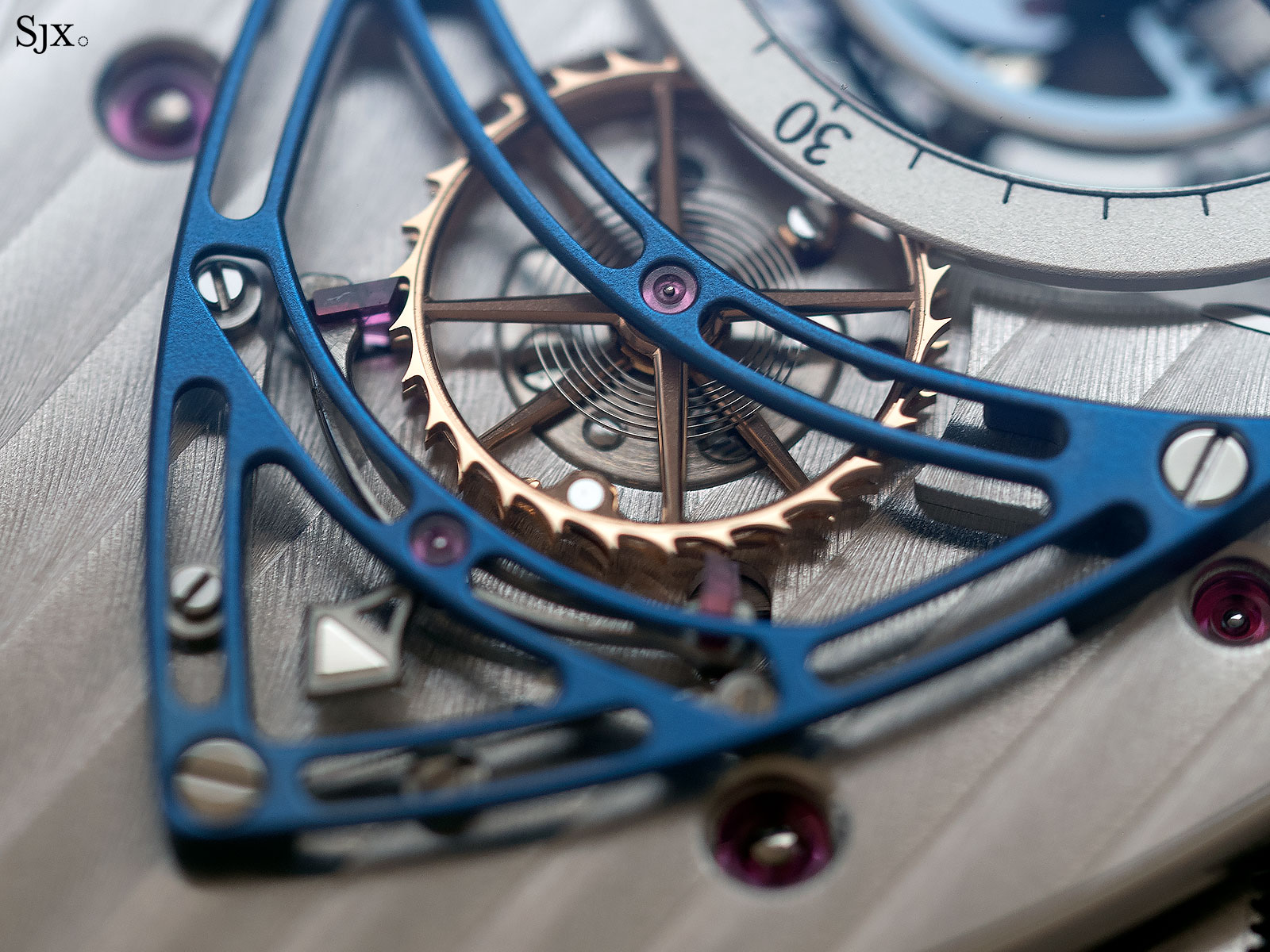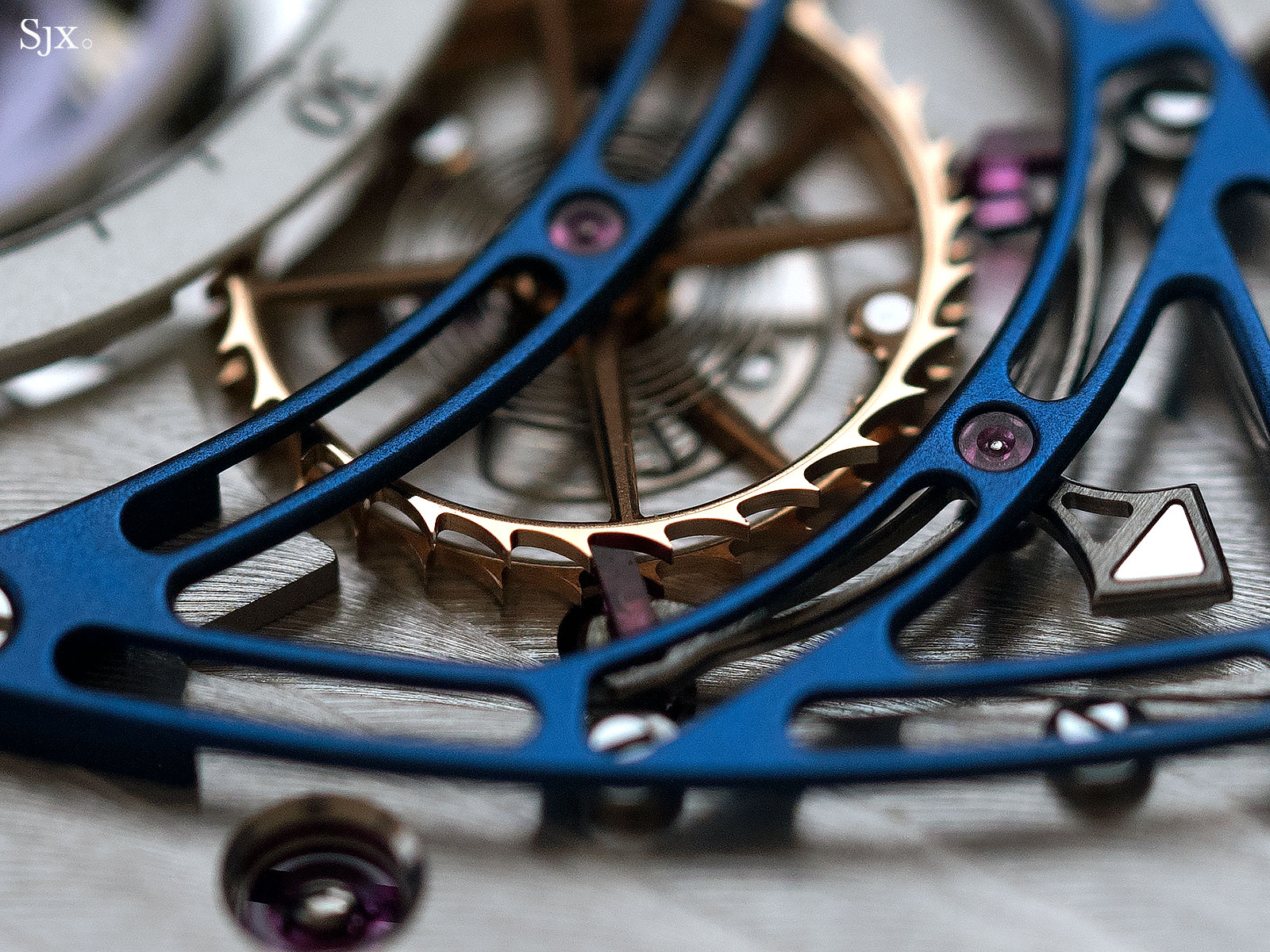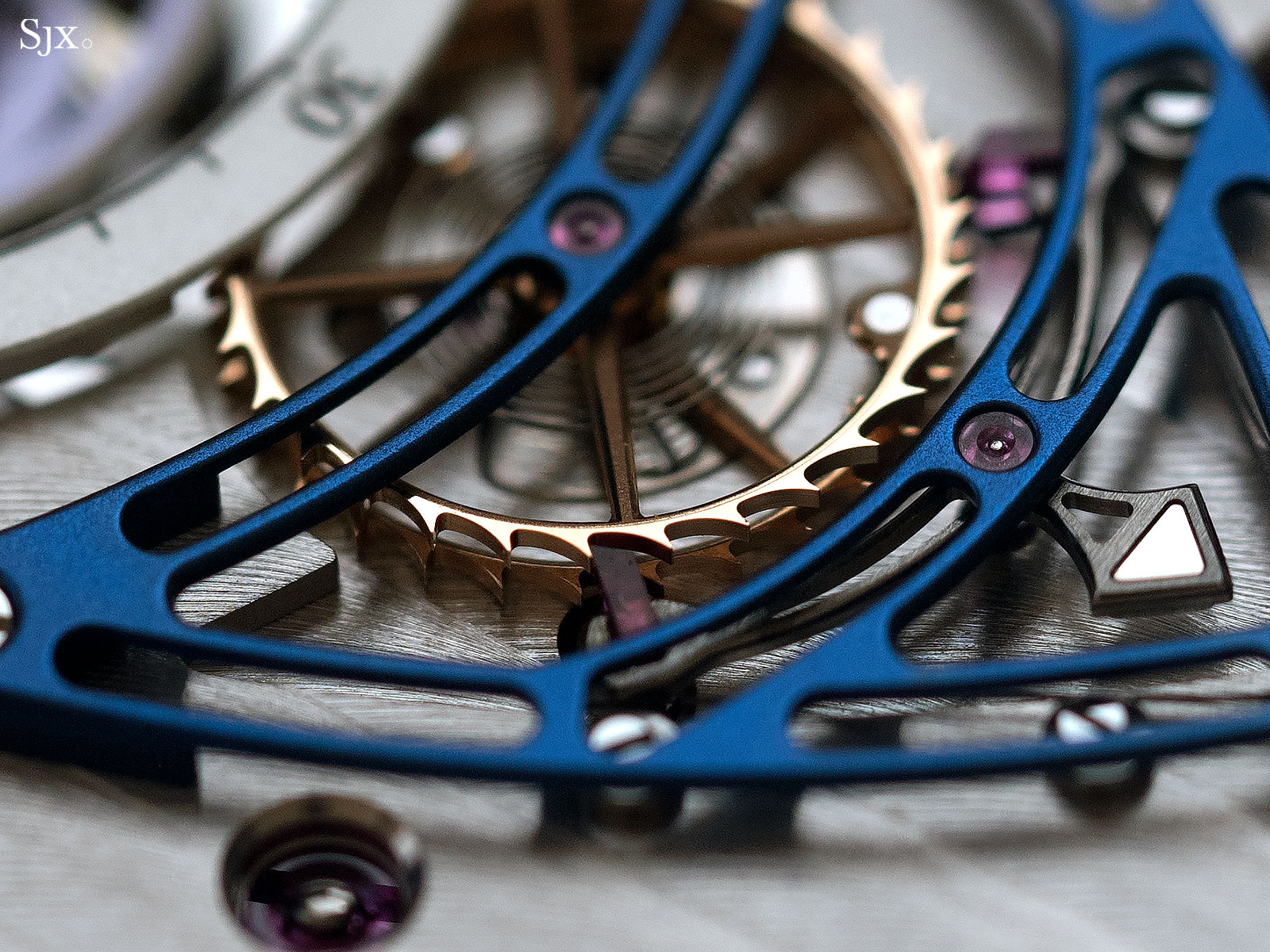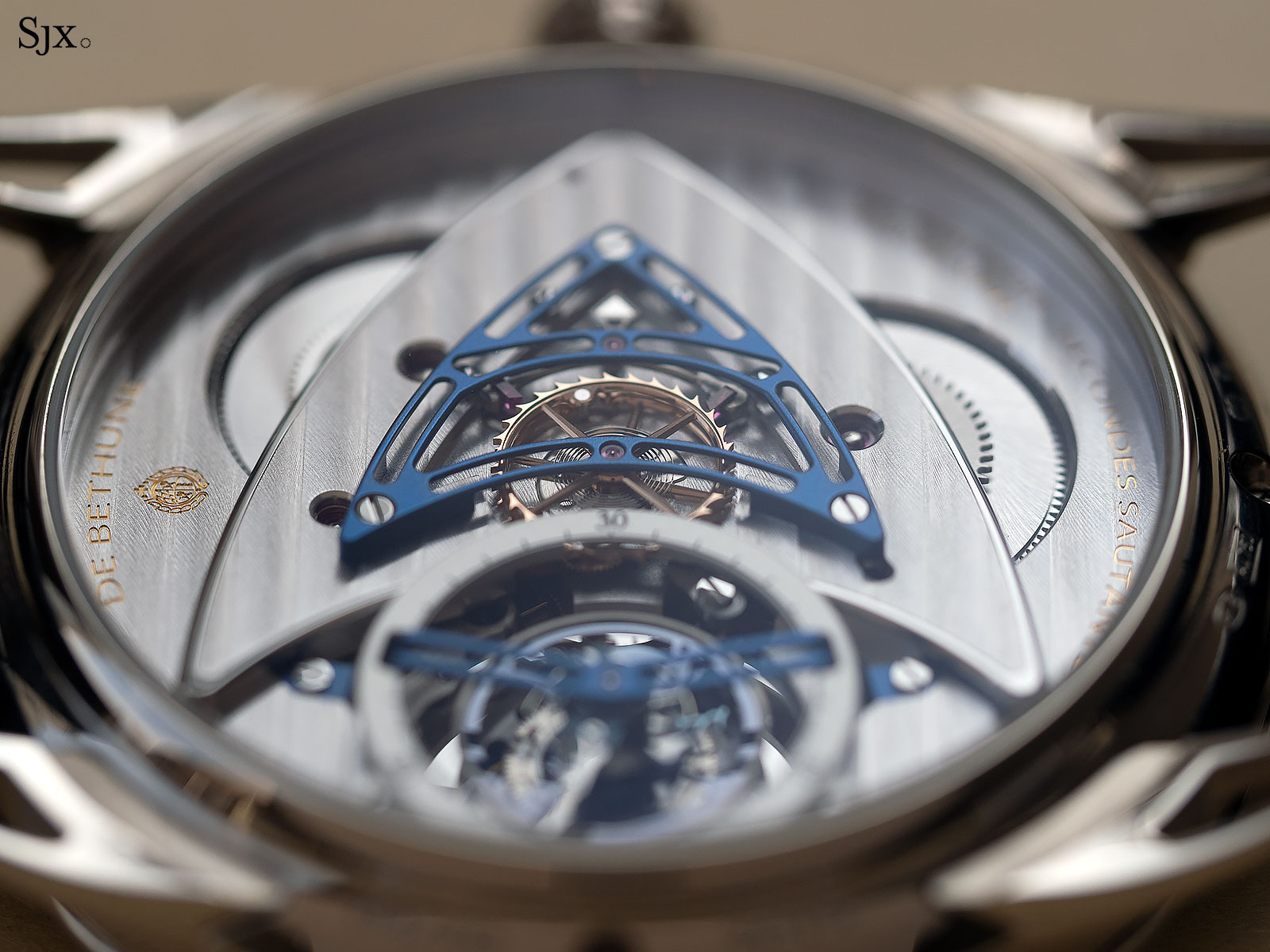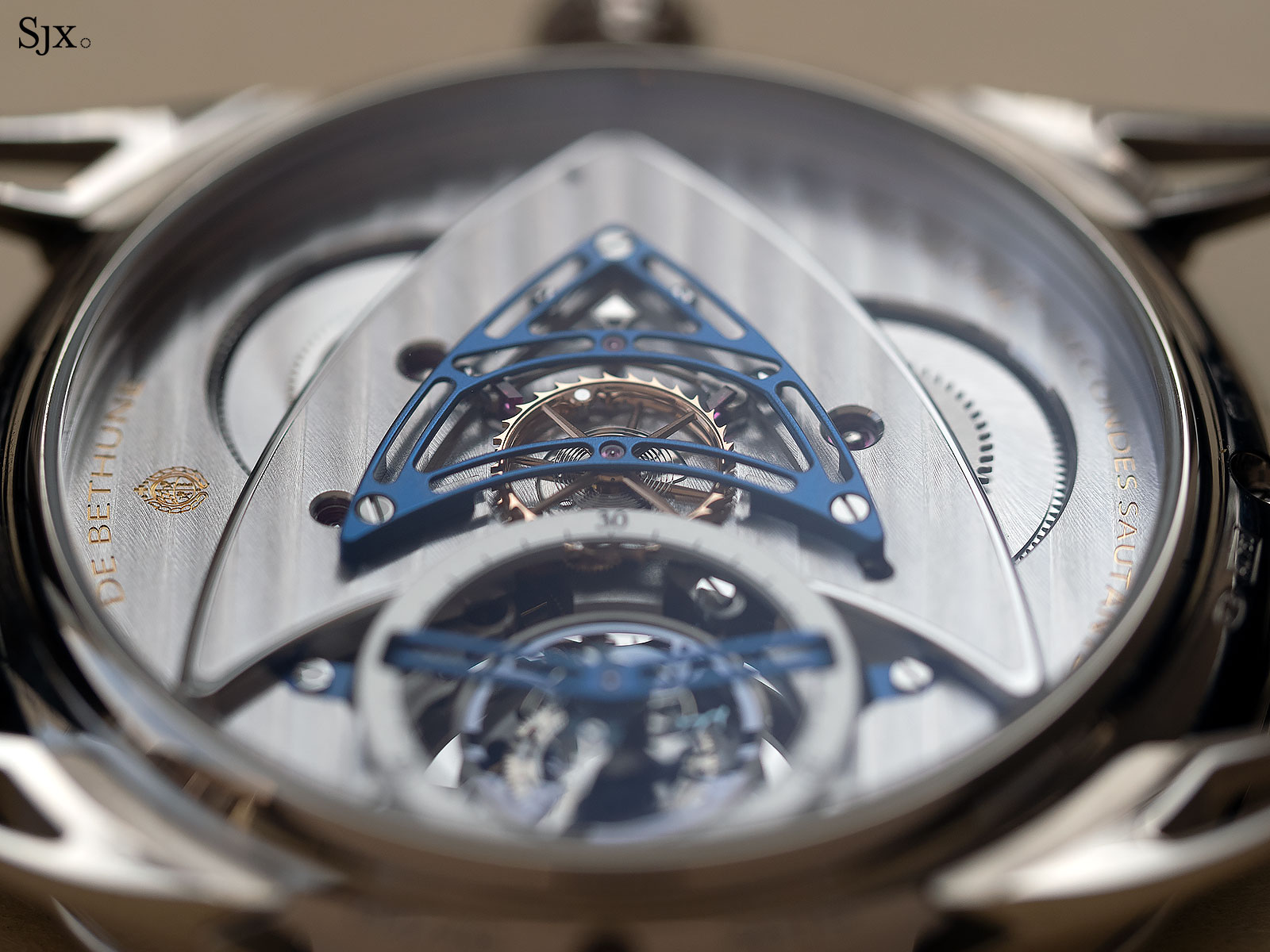 The DB25T Zodiac is estimated between HK$620,000 to HK$950,000, or US$79,500 to US$122,000.
---
Lot 867 – De Bethune DB28T "David Zanetta"
The DB28 is the archetypal De Bethune – made entirely of polished titanium and fitted with airy, spring-loaded lugs. This example features the same high-speed tourbillon in the DB25T above, and was a limited edition of 50 pieces from 2011.
It's lightweight, remarkably reflective, and encapsulates De Bethune's philosophy with its combination of materials, technology and hints of classical watchmaking.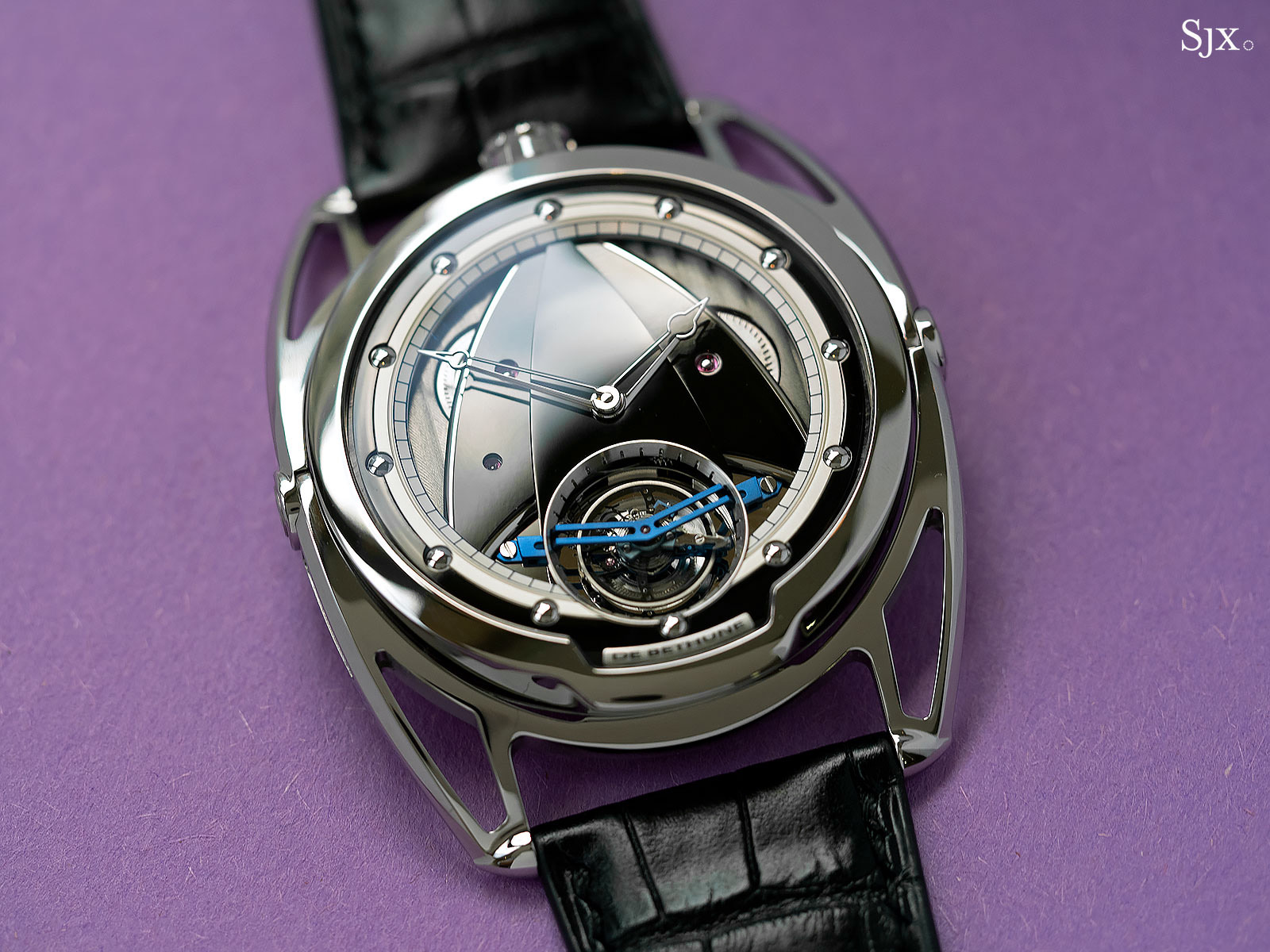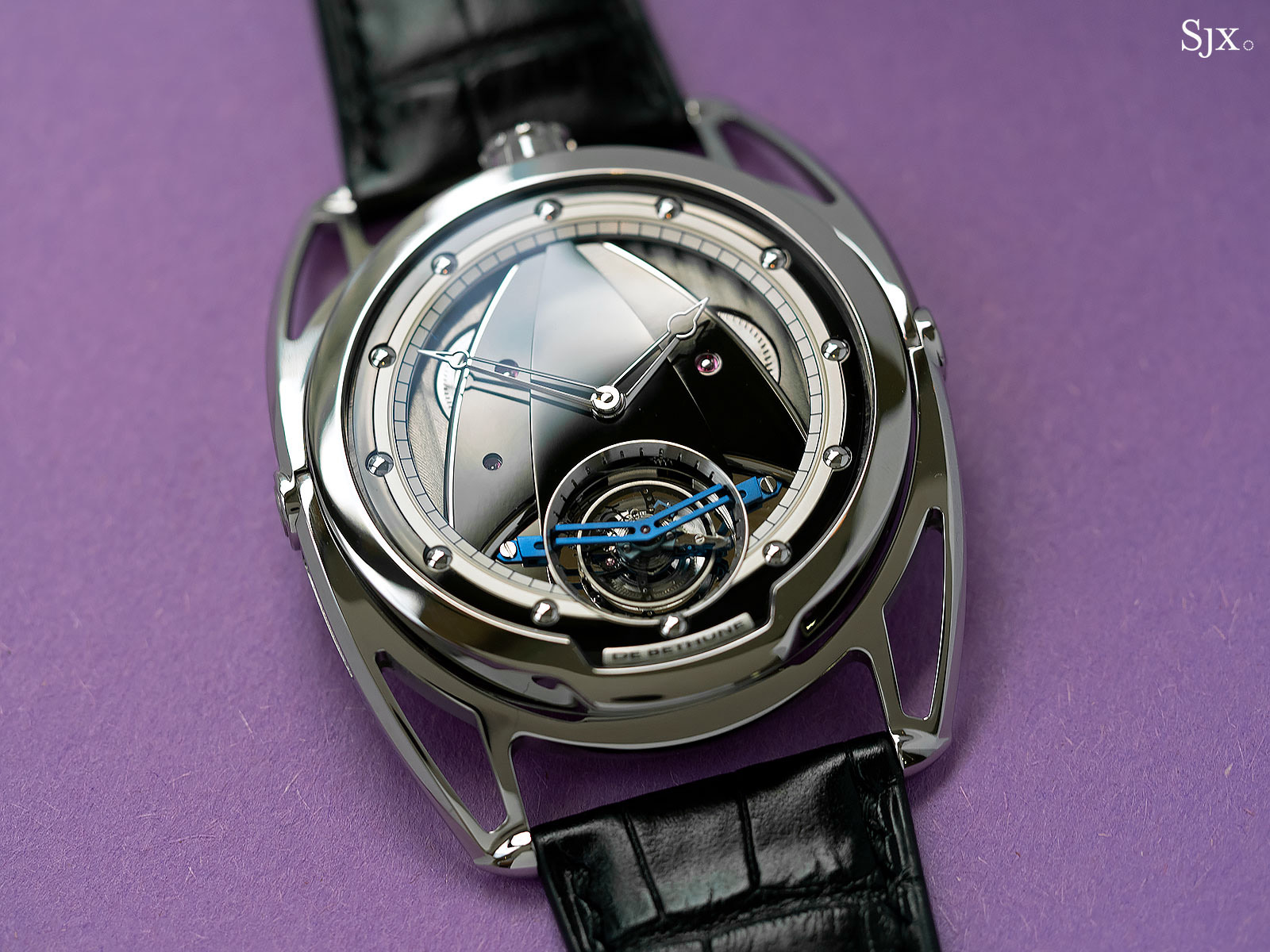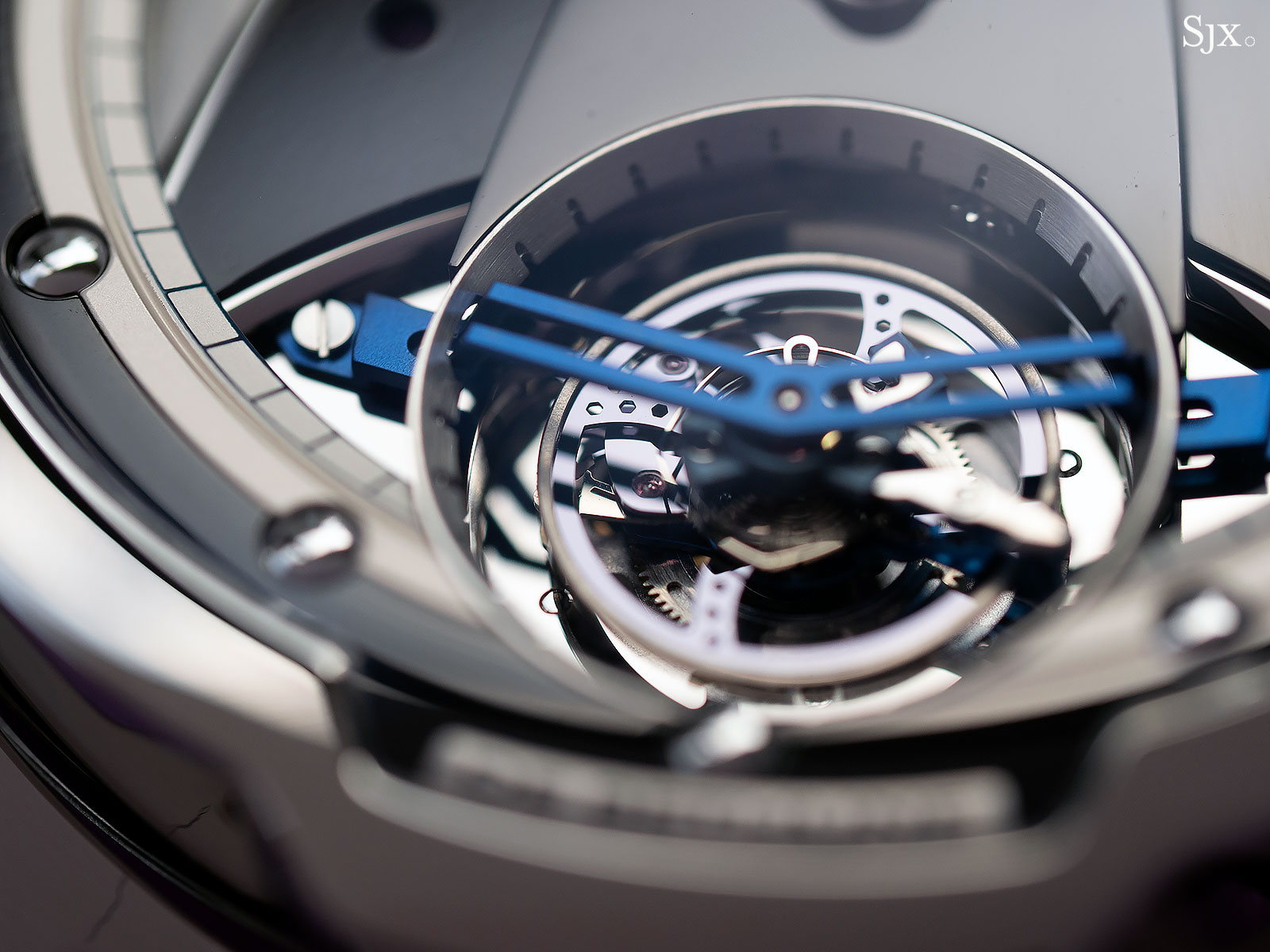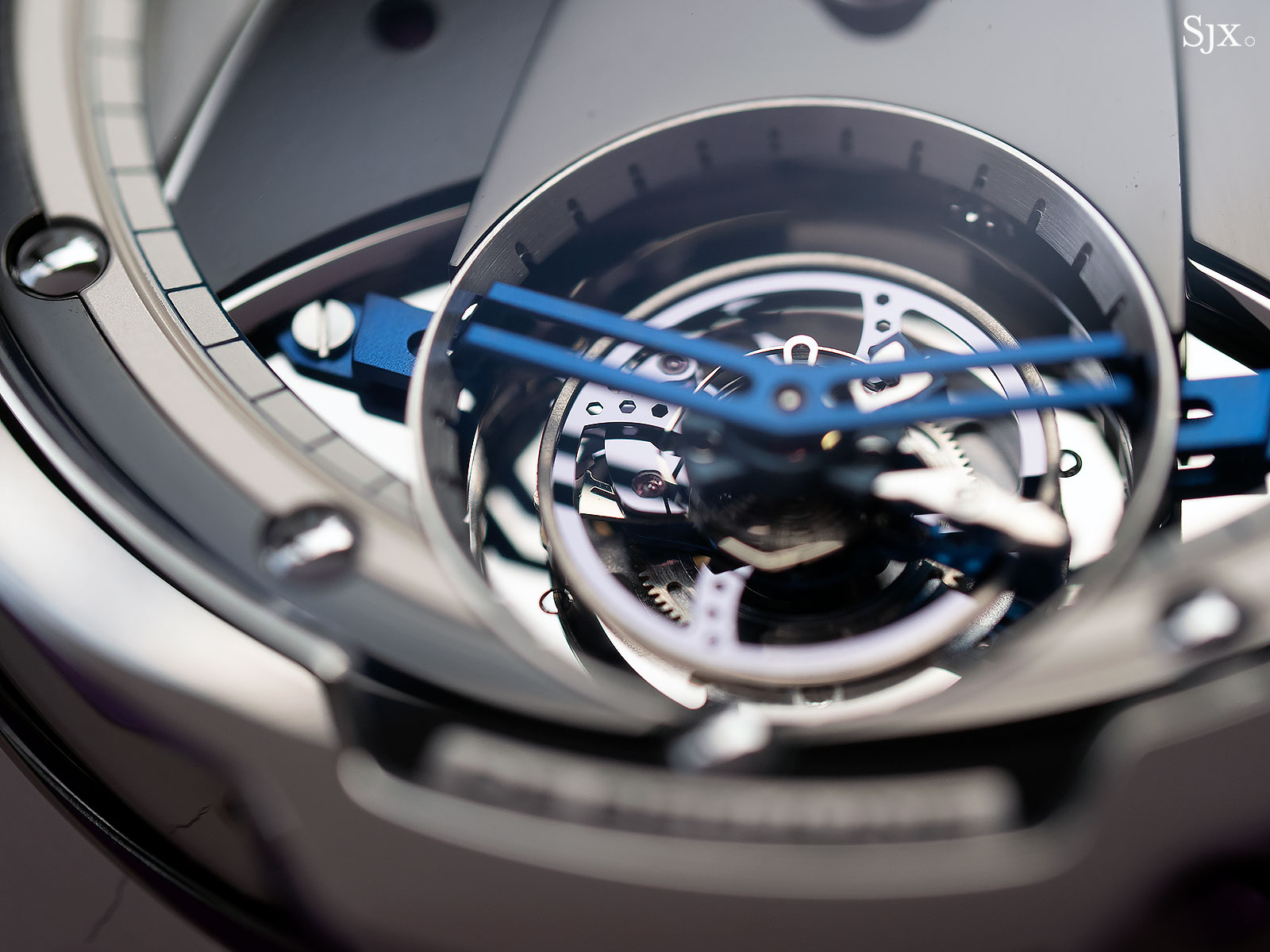 The tourbillon is prominent at six o'clock, under a blued titanium bridge. All of the silicon components inside have a purple-blue hue that's characteristic of silicon.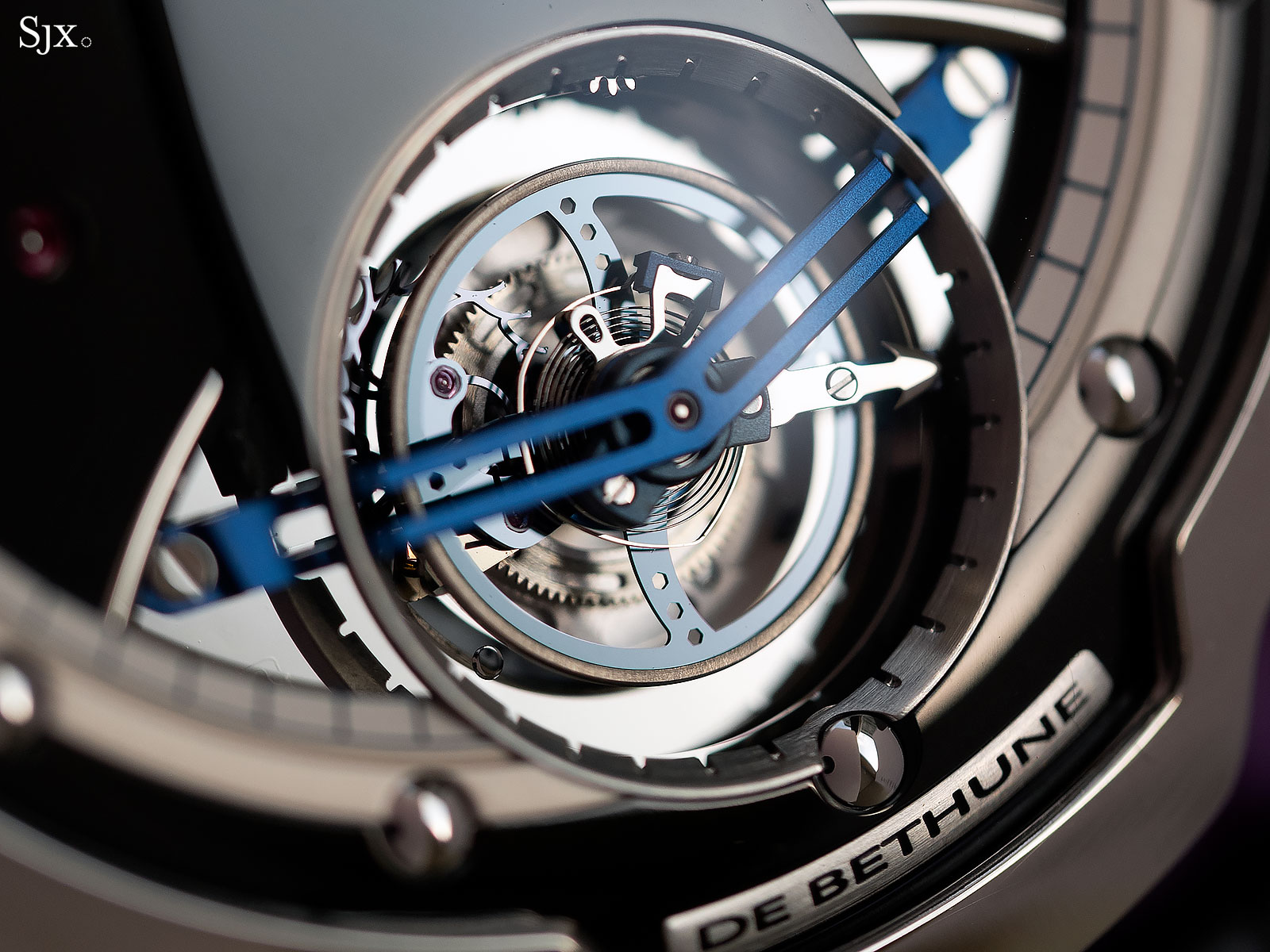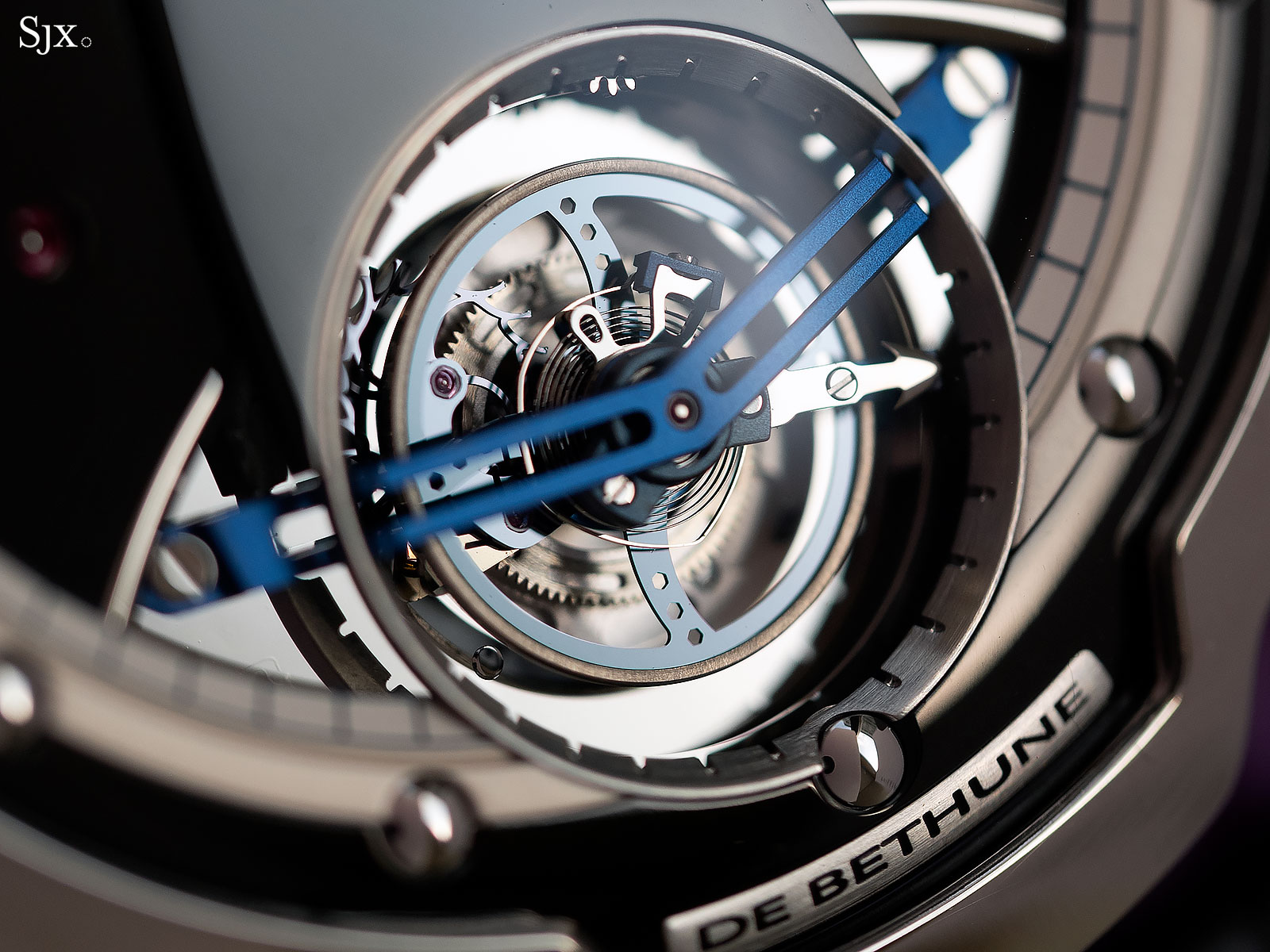 Like the case, the mirror-like dial is also titanium, polished and then coated in black. Like much else of De Bethune's watchmaking that draws from the past, the hands are a modern day take on traditional Breguet hands, being wider and open-worked.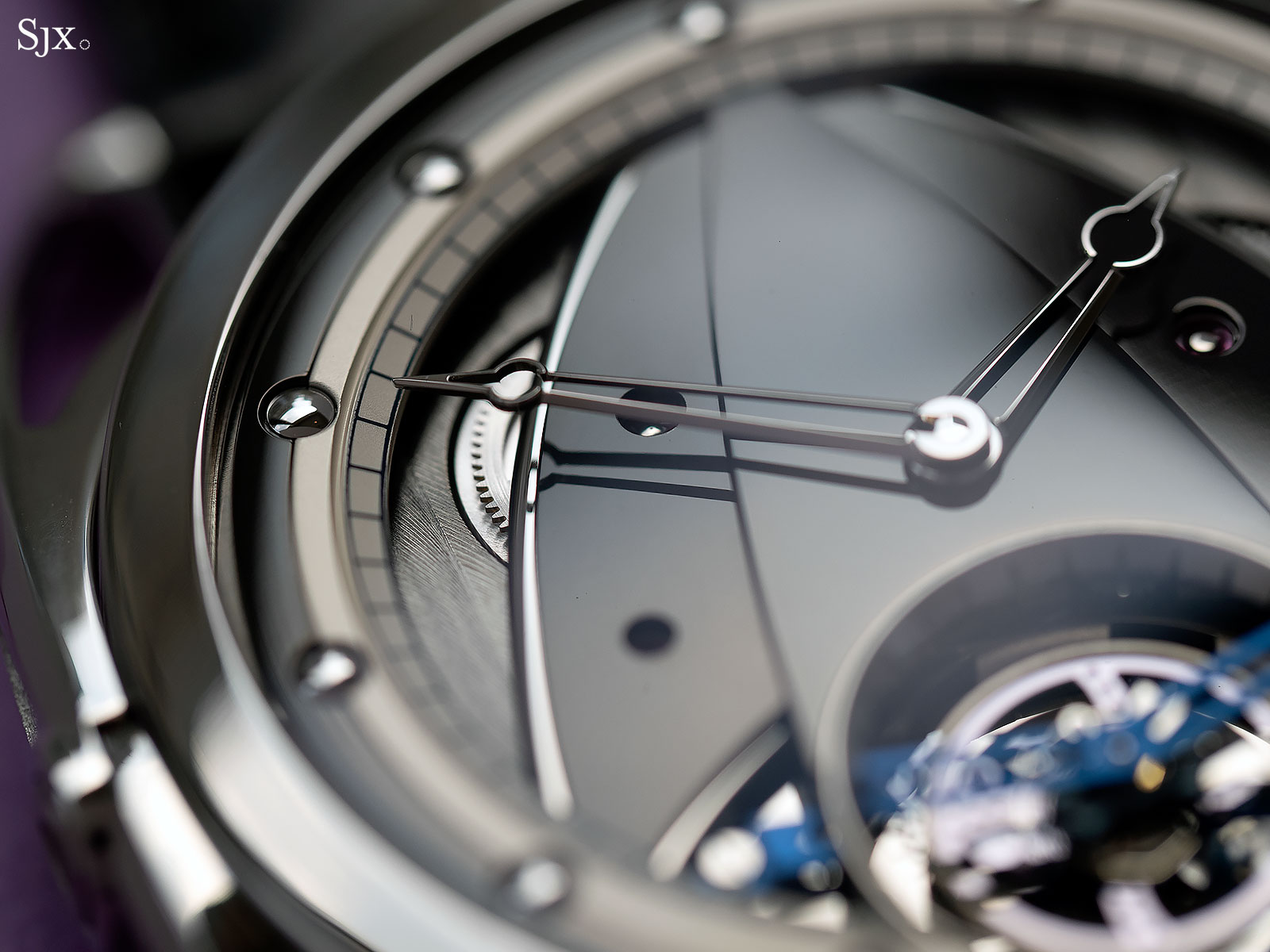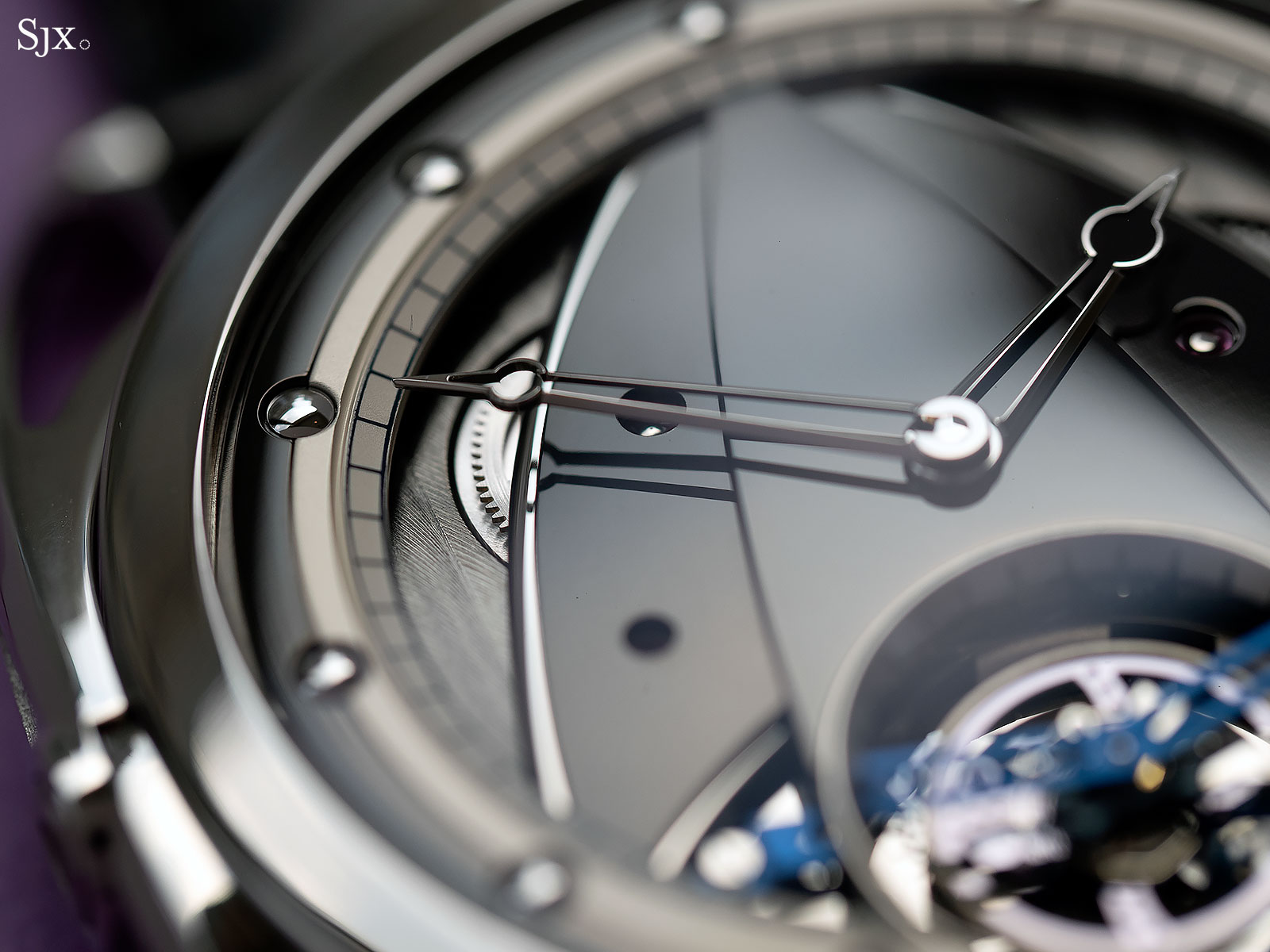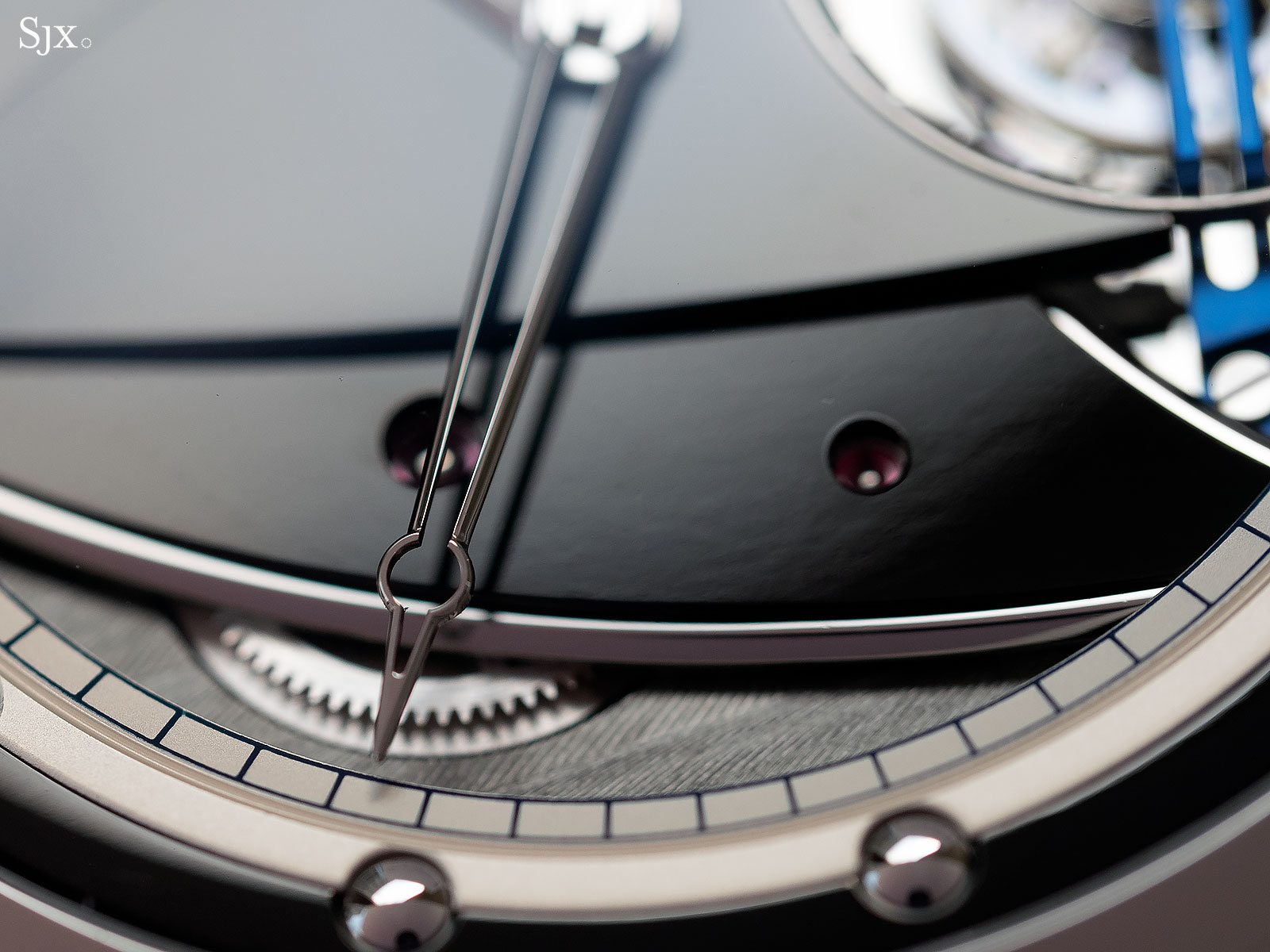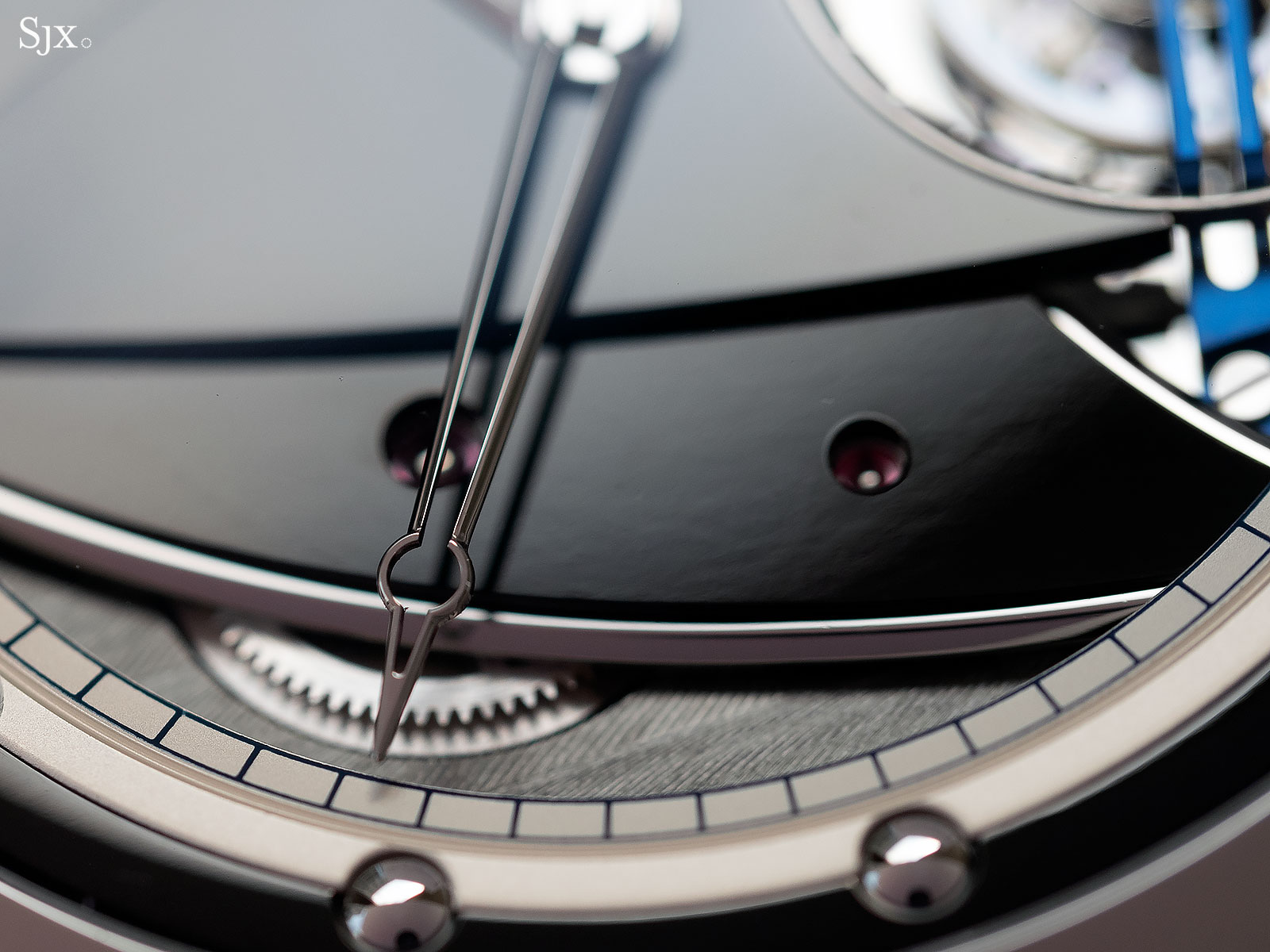 The display back reveals the base plate of the movement, into which a power reserve display has been integrated.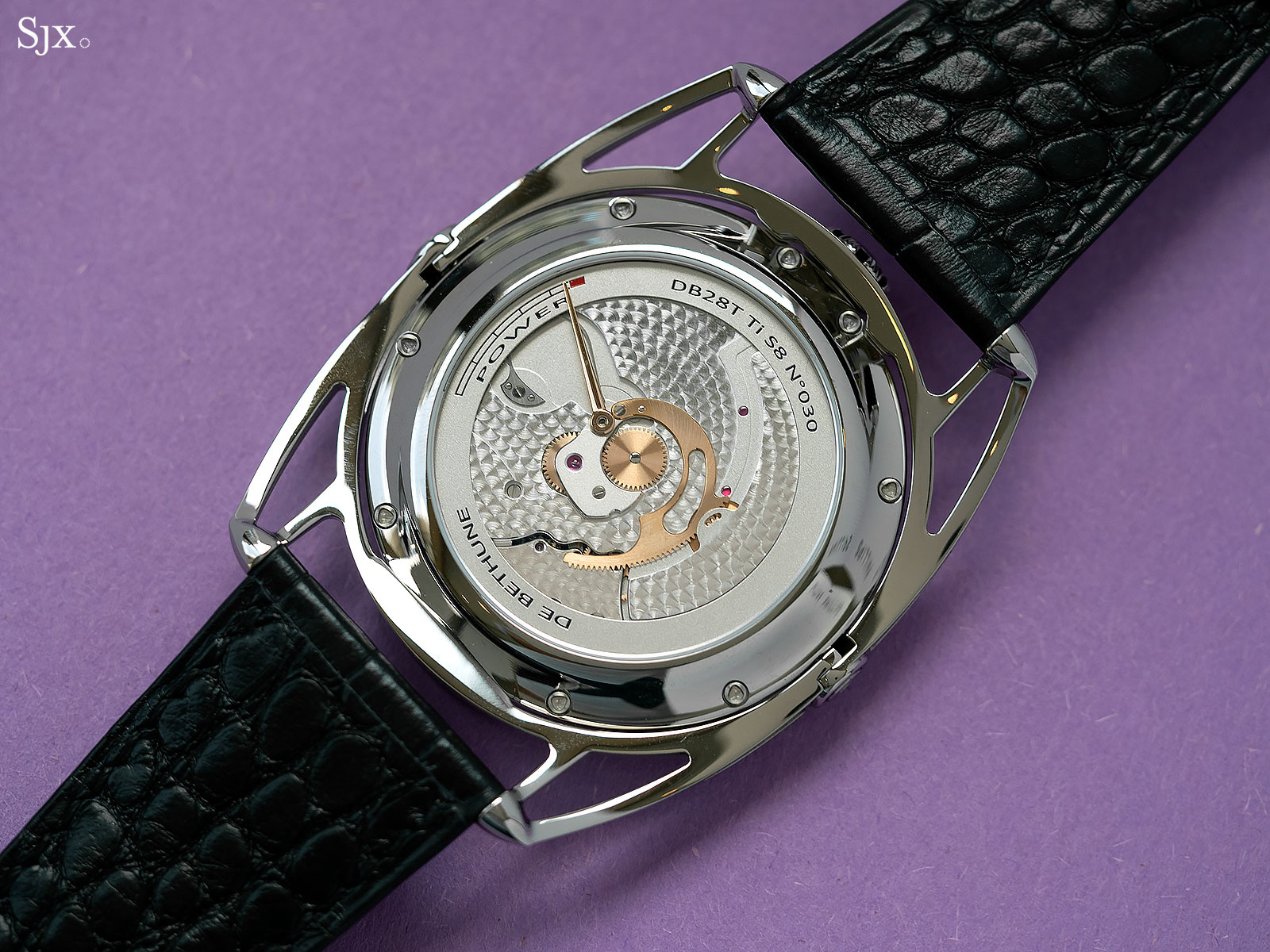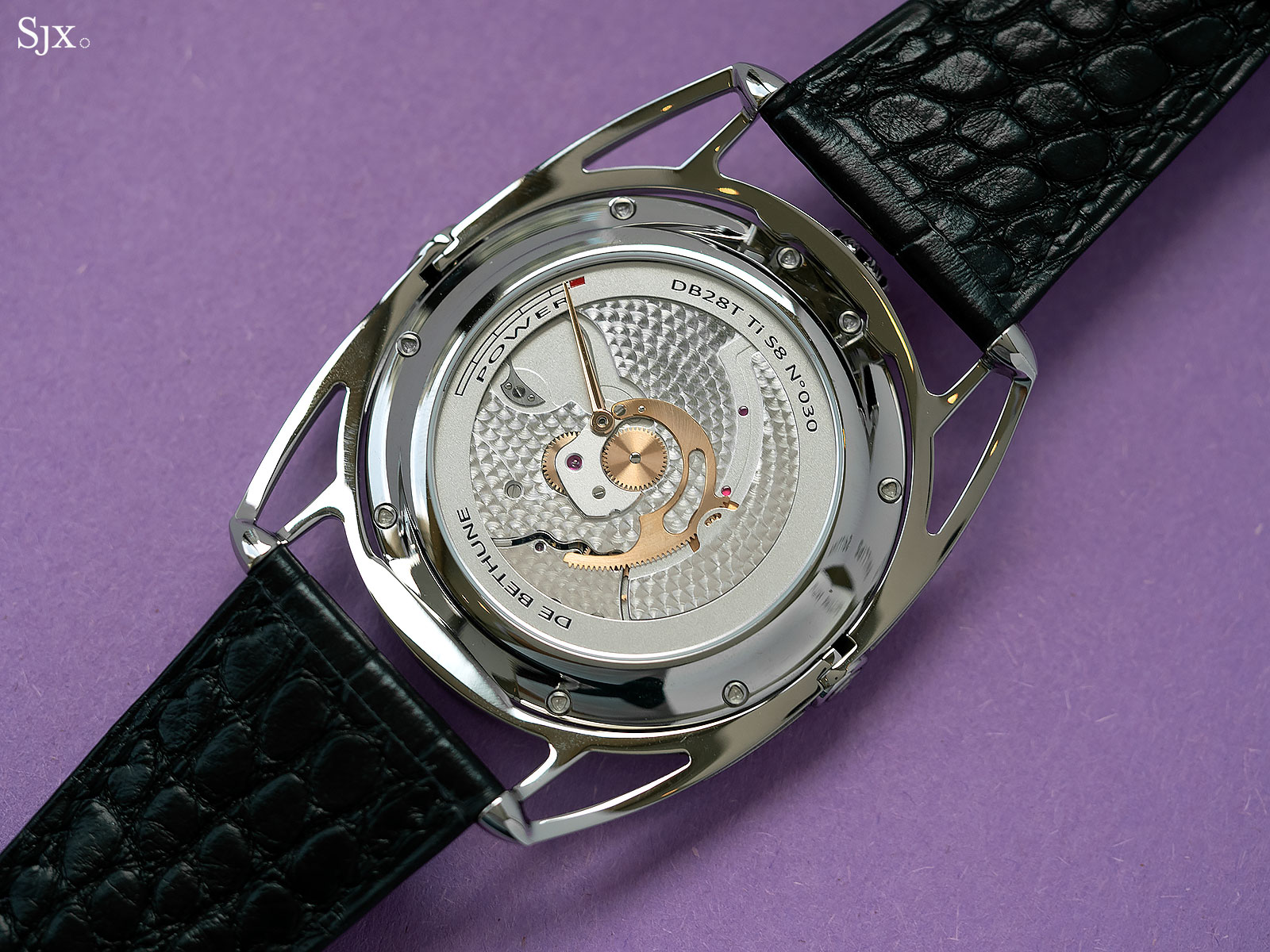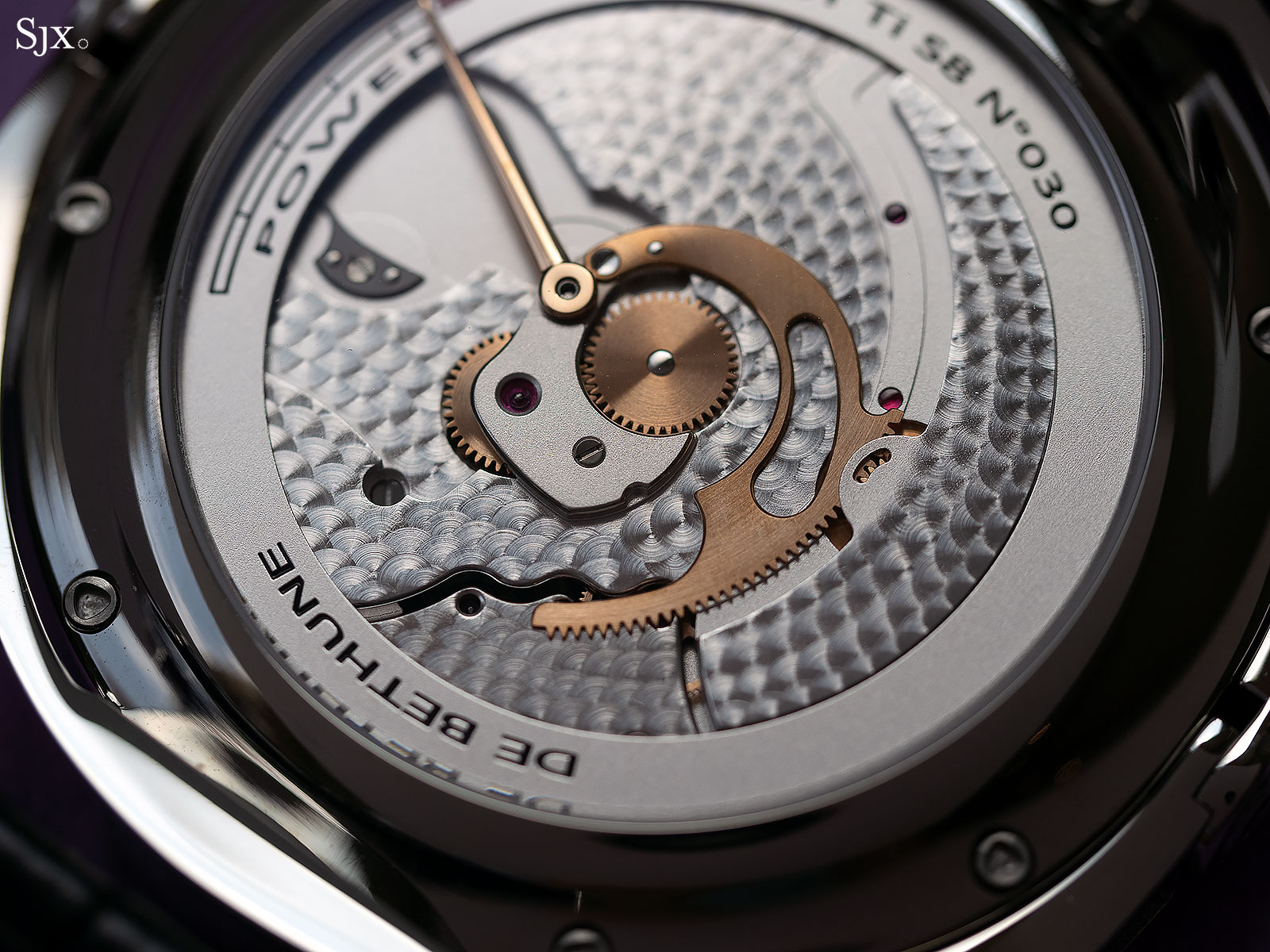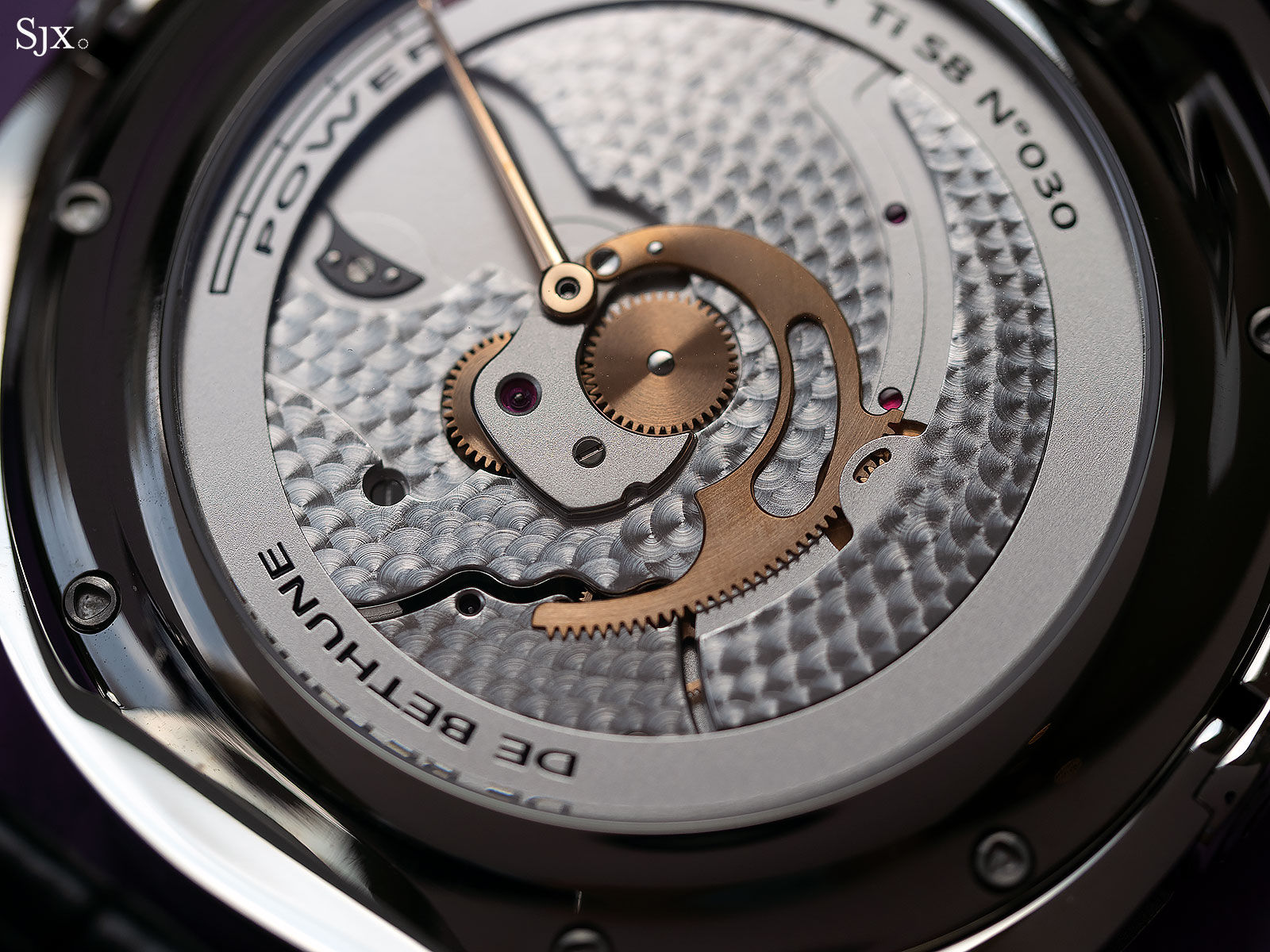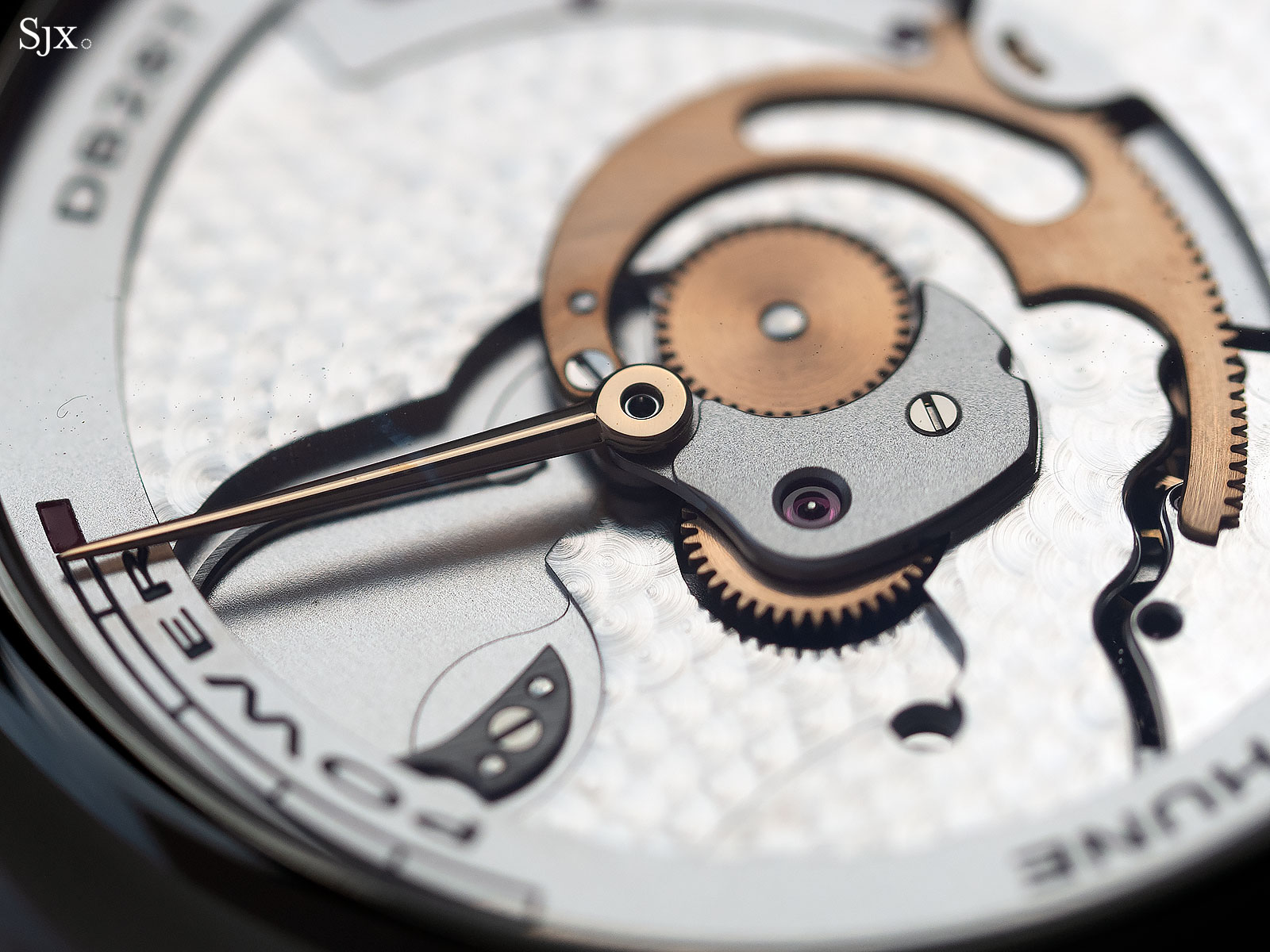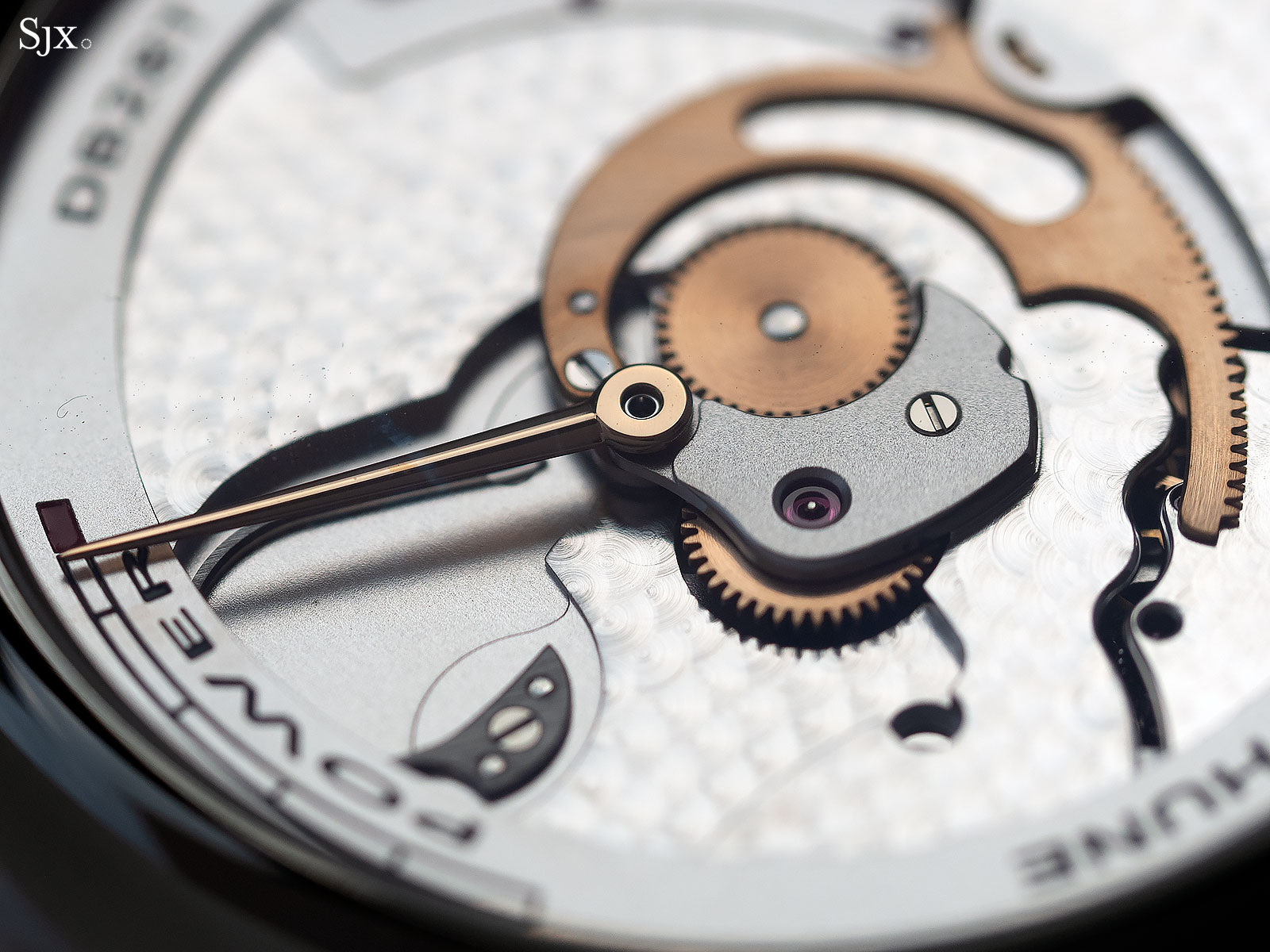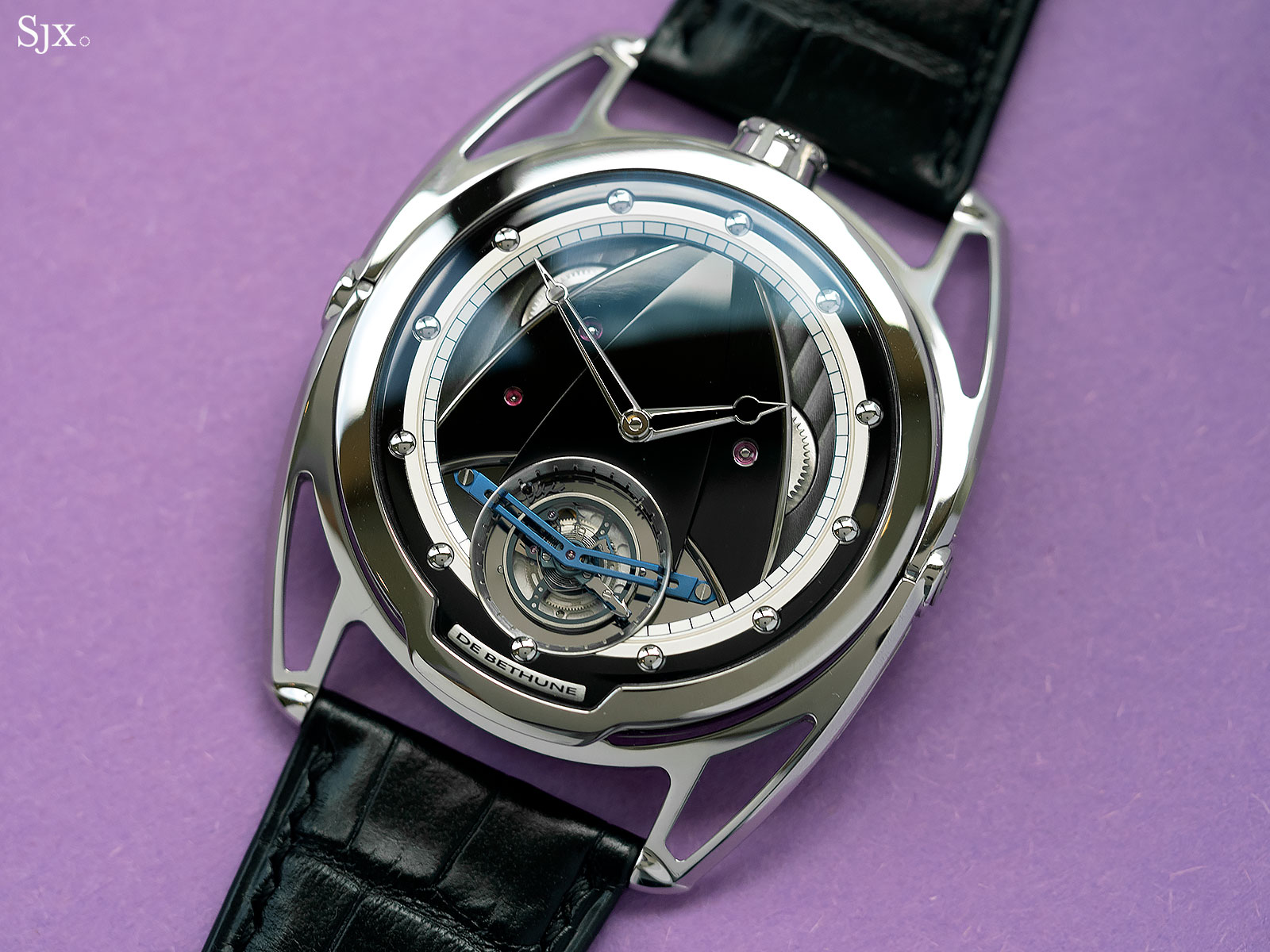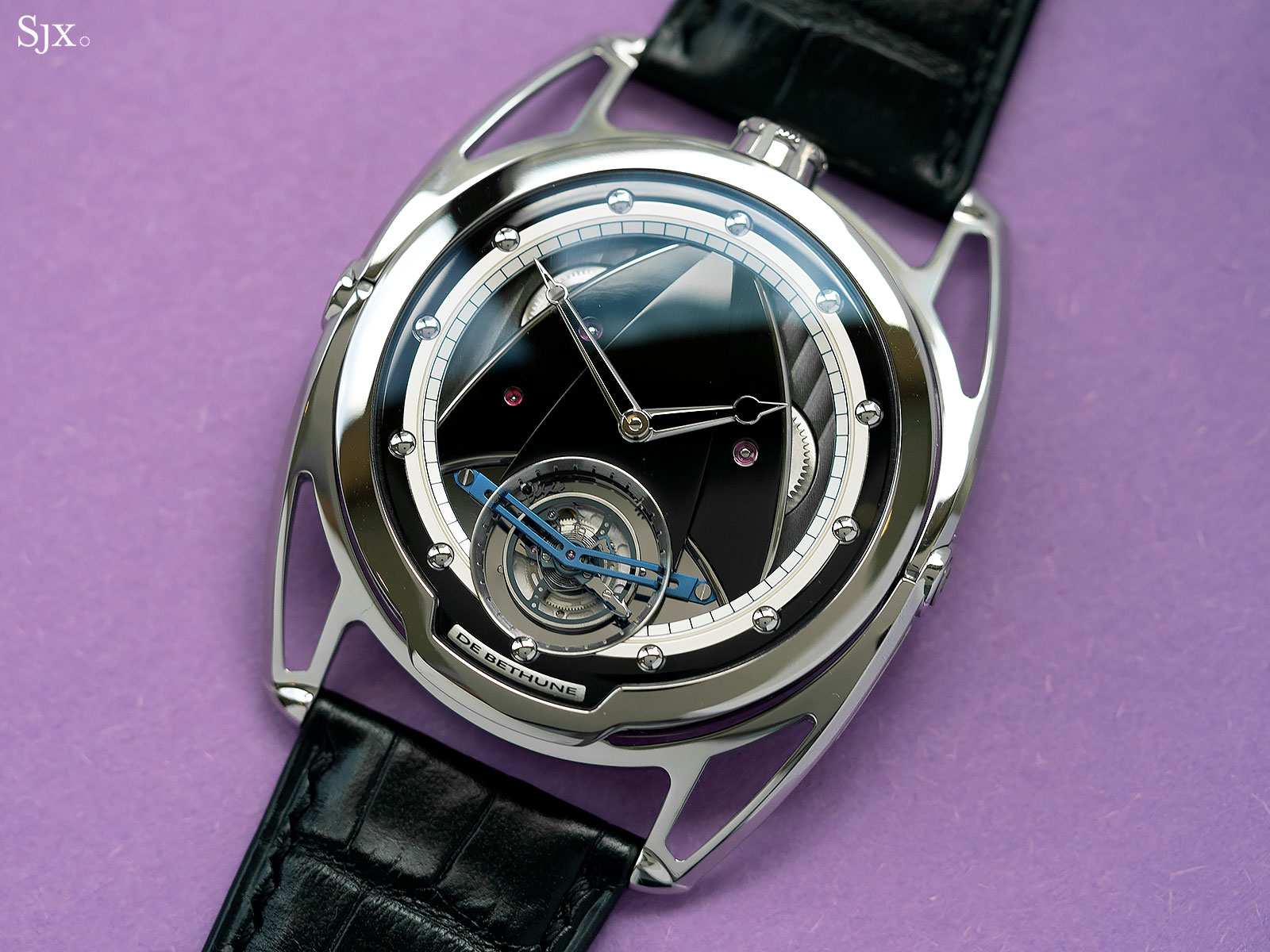 This is numbered "30/50" and has an estimate of HK$470,000 to HK$700,000, or US$60,300 to US$89,700.
---
Auction and previews
The Hong Kong Watch Auction: Seven takes place on November 27 at 12pm.
Mandarin Oriental Hong Kong
5 Connaught Road
Central, Hong Kong
Selected lots from the catalogue will be on show around Asia in the weeks leading up to the sale.
Bangkok – Aetas Lumpini
October 20, 1pm-7pm
October 21, 11am-7pm
Singapore – Four Seasons Hotel Singapore
November 3-4
11am-6pm
Shanghai – Capella Shanghai
November 9-10
11am-6pm
Taipei – Bellavita Gallery, B1/F, No. 28
November 17-18
11am-6pm
Hong Kong – Mandarin Oriental Hong Kong
November 22-23 10am-6pm
November 24 10am-7pm
November 25-26 10am-6pm
---
Brought to you in collaboration with Phillips.
Back to top.
---
You may also enjoy these.