Dinner with Stephen Forsey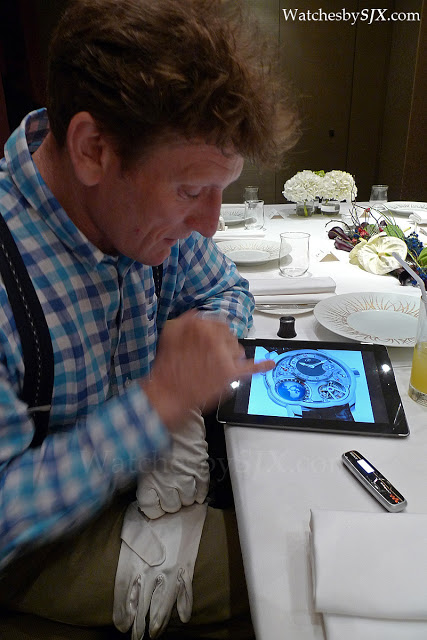 Stephen Forsey was in Singapore last week, one of the stops on his whirlwind (no pun intended) Asian tour. I sat down for an interview with him, which will be published in The Business Times watch supplement in August.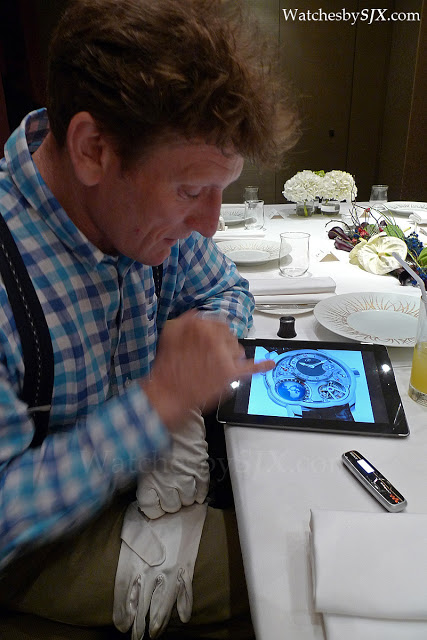 Stephen Forsey
We discussed a range of topics including Greubel Forsey's emphasis on quality and its amazing movement finishing. Many of the elements in Greubel Forsey watches are inspired by historic watchmaking, which Stephen was exposed to during his time as head of restoration at London jeweller Asprey. The blued base plate and bridge shape of the Tourbillon 24 Secondes Contemporain for instance is clearly inspired by vintage pocket watches.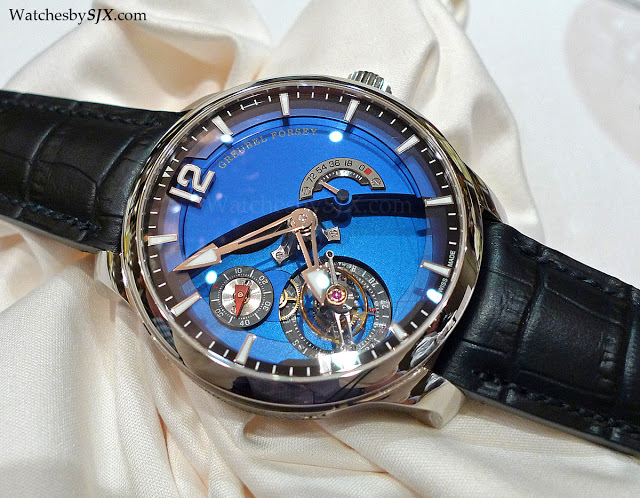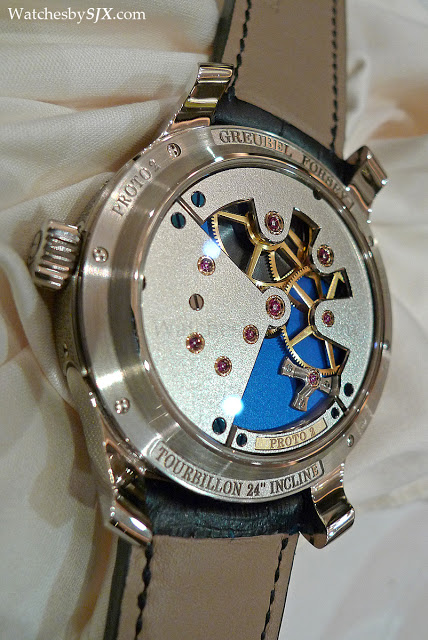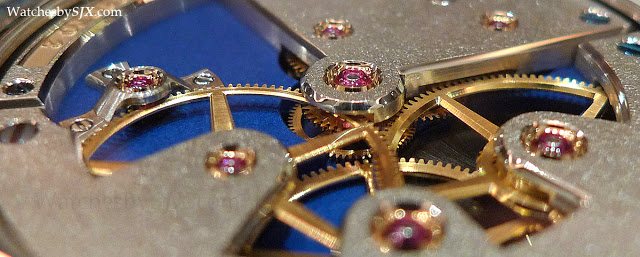 He also explained the origin of some of the brand's signature motifs, like the relief text on the case. That originally came about as a way for the brand's co-founders to identify and express themselves on the Invention Piece 1. This was something they wanted to do since historically the watchmakers and technicians involved with the creation of tourbillon pocket watches were never identified on the watches themselves.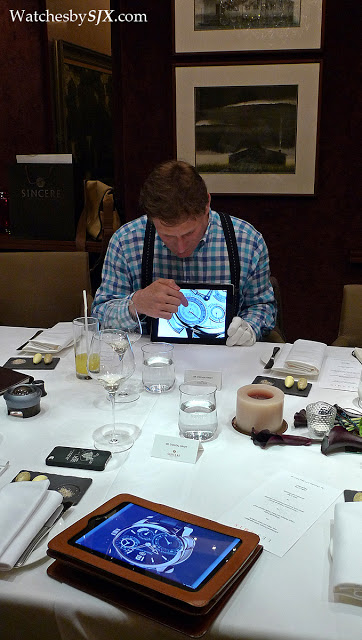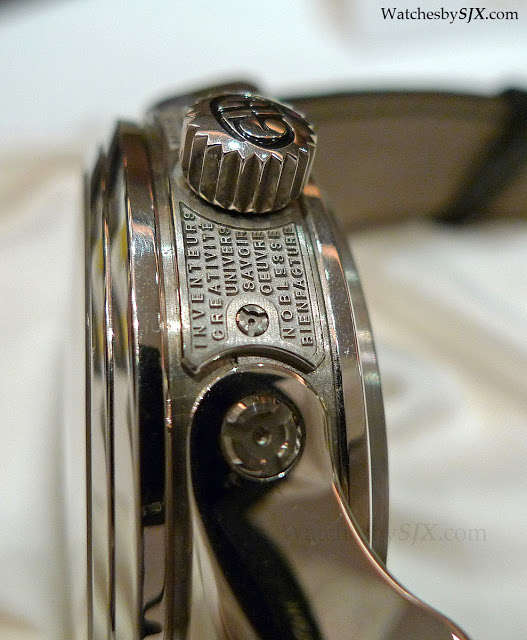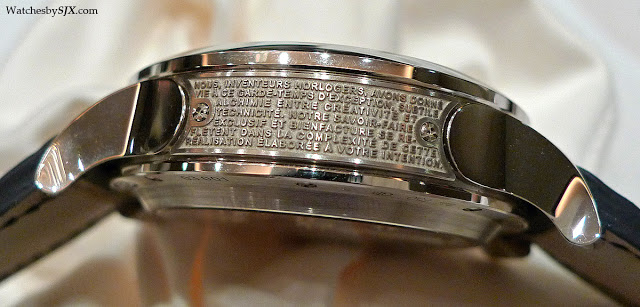 Stephen also spoke about how the tourbillon, all things being equal, is chronometrically superior to the regular lever escapement. And more important, how an inclined or multi-axis tourbillon is superior to a standard tourbillon, in wristwatches. All of this was proven during the Concours de Chronométrie 2011 which Greubel Forsey won. The full story will be in the August article. More photos of the dinner below. – SJX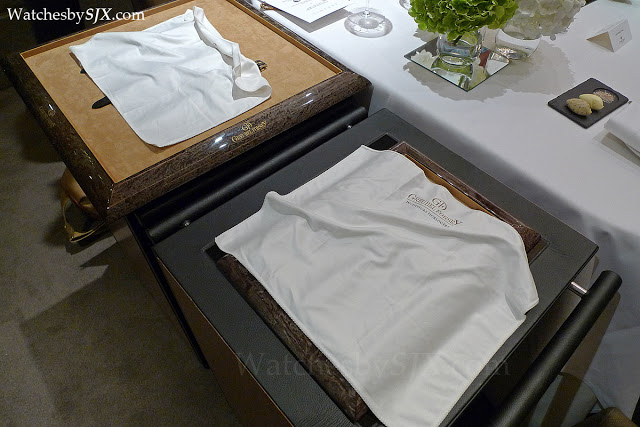 Some $5 million of watches underneath the two microfibre cloths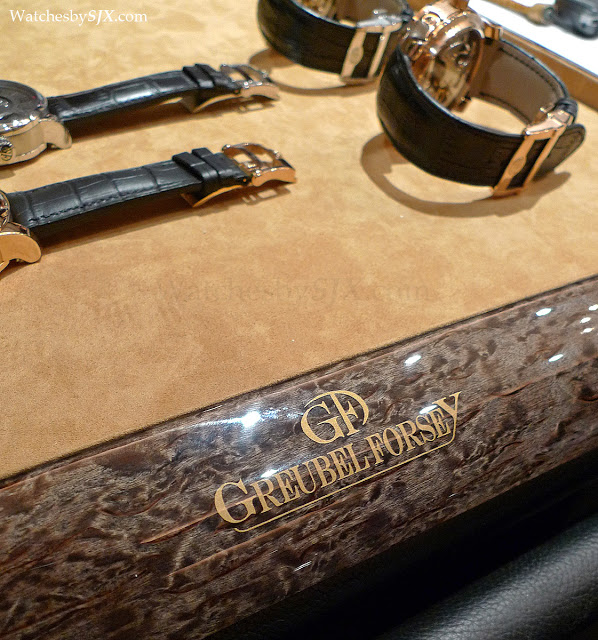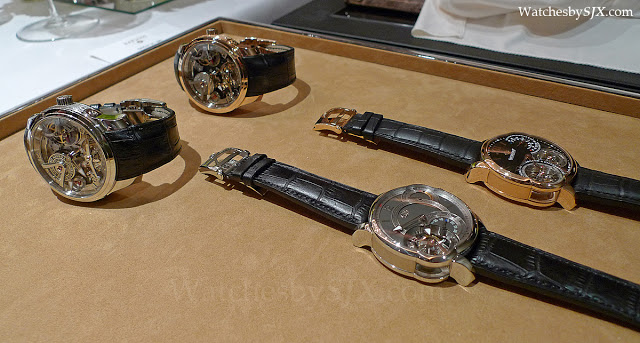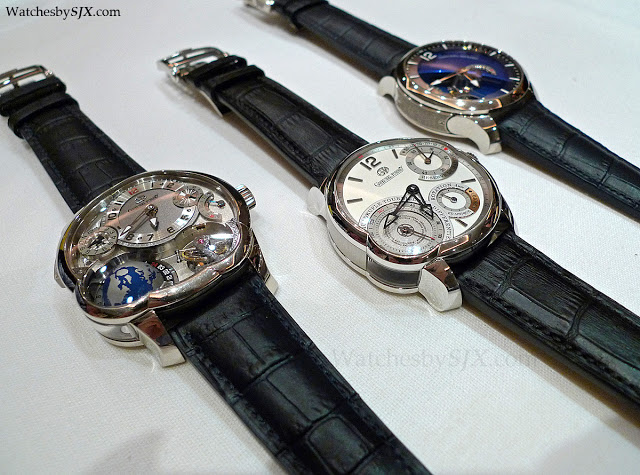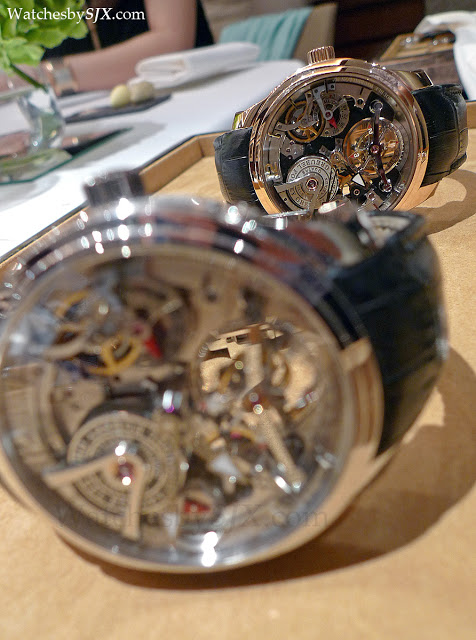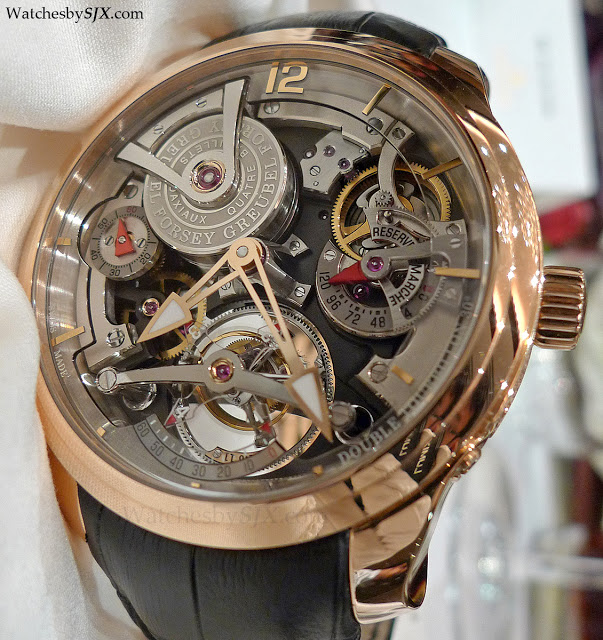 Greubel Forsey Double Tourbillon Technique in rose gold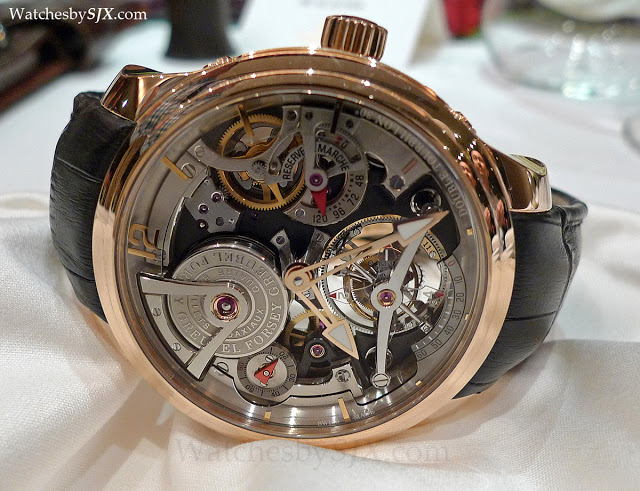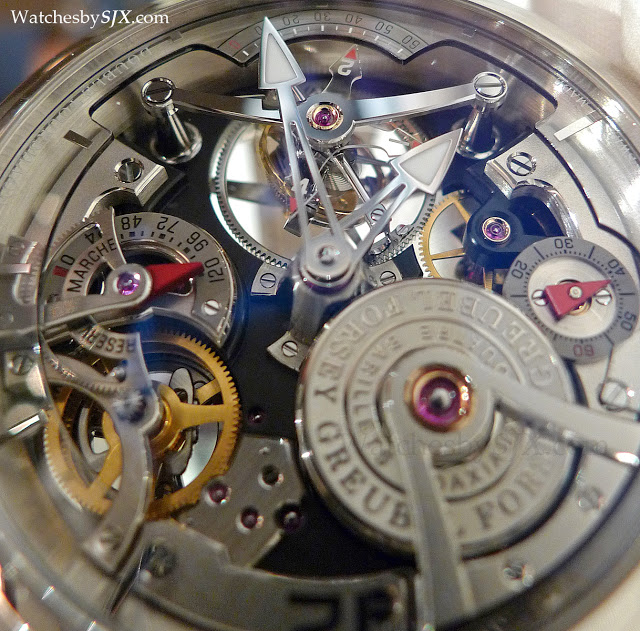 Greubel Forsey Double Tourbillon Technique in white gold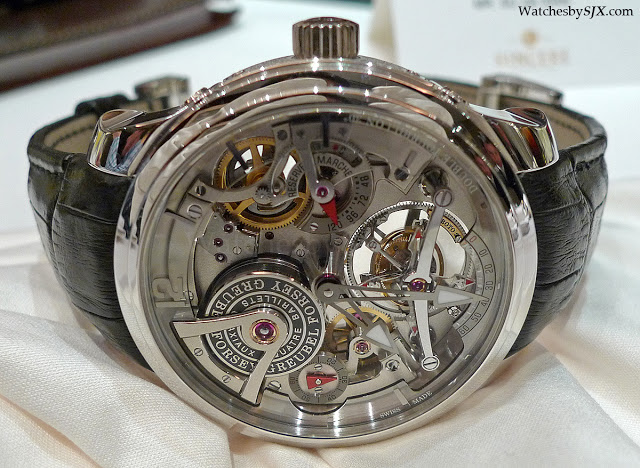 Greubel Forsey Double Tourbillon Technique in platinum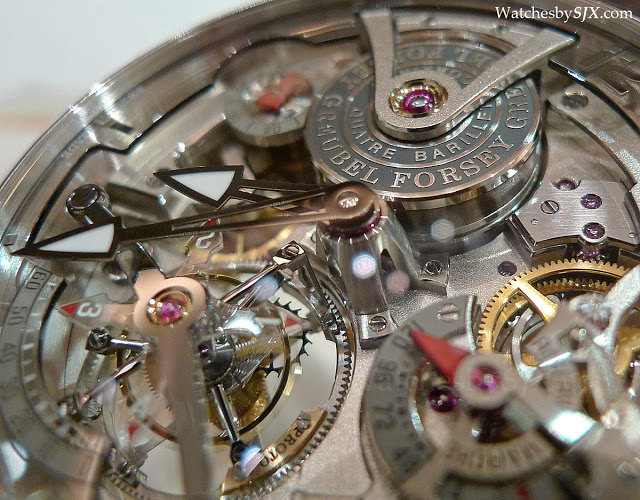 The three dimensional architecture is amazing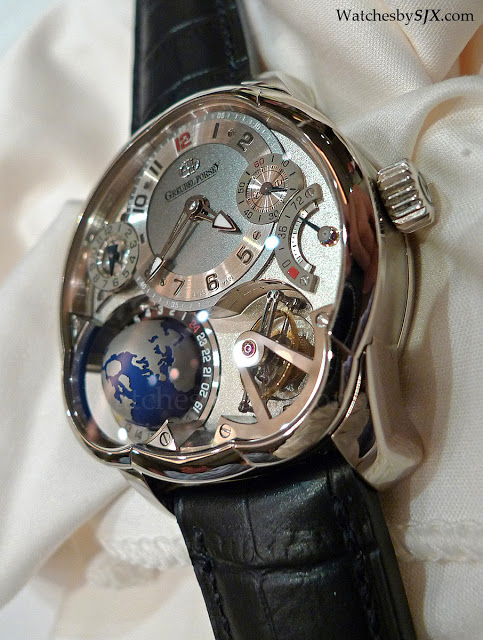 Greubel Forsey GMT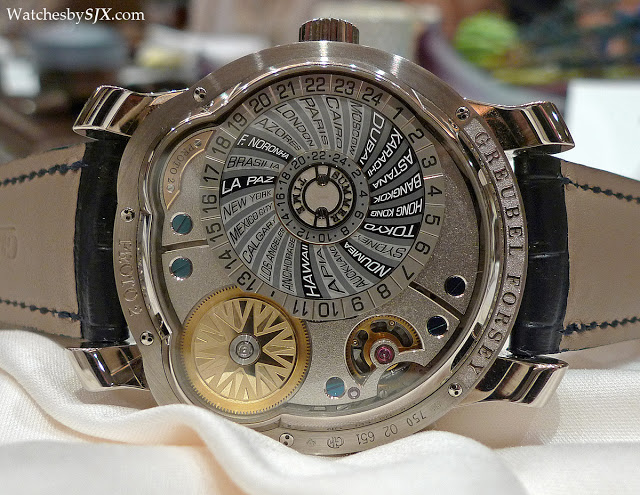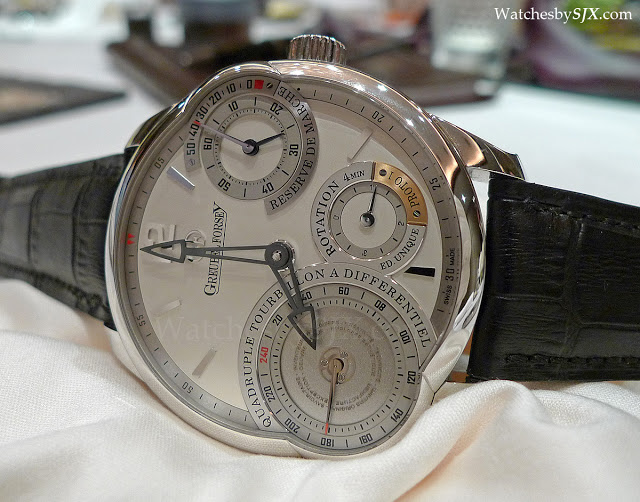 Greubel Forsey Quadruple Tourbillon Secret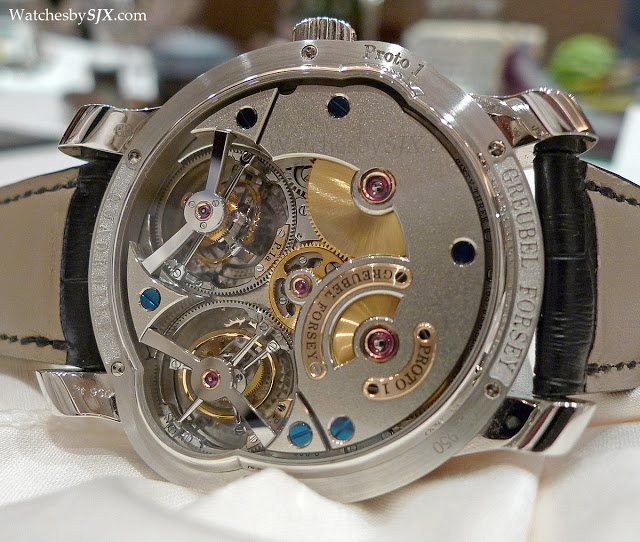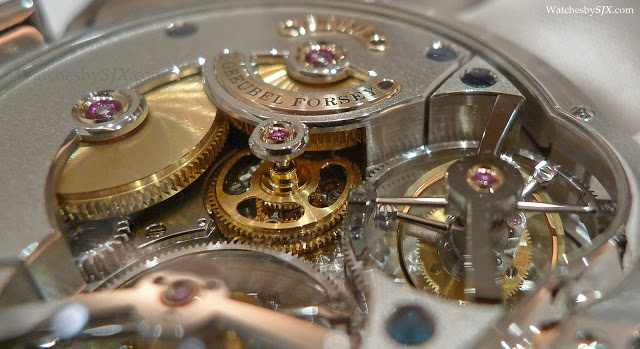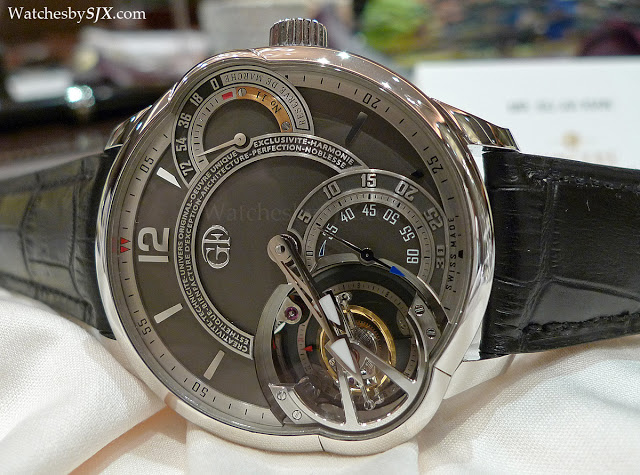 Greubel Forsey Tourbillon 24 Secondes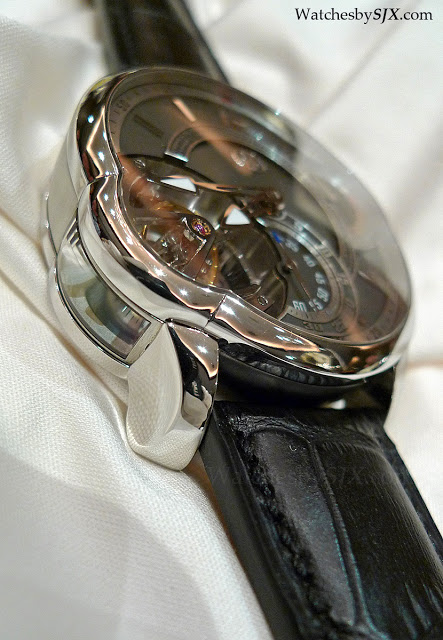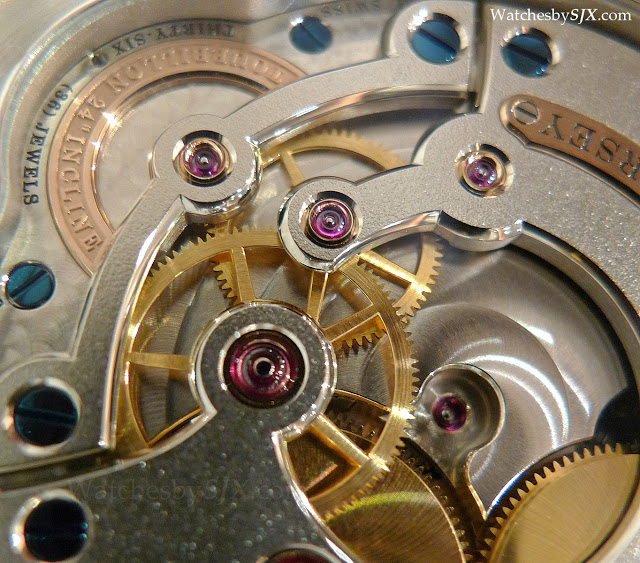 Back to top.
---
You may also enjoy these.