Business News: Jean-Claude Biver Steps Back From LVMH Watch Division [Updated]
And Stephane Bianchi will succeed JCB.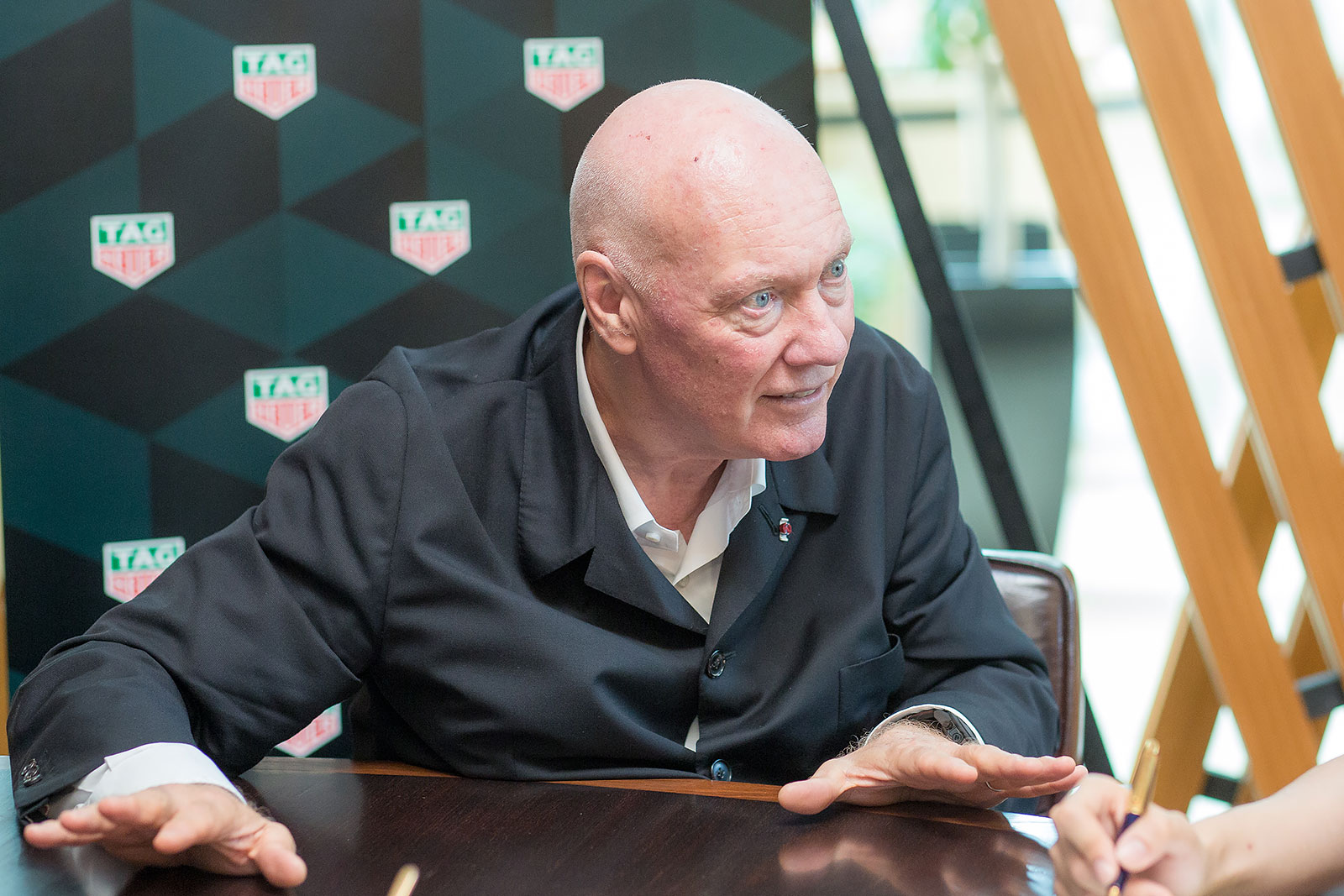 Jean-Claude Biver has confirmed he is giving up operational duties at the watch brands owned by the world's biggest luxury group – Hublot, TAG Heuer and Zenith – according to a report in Reuters which cited a phone call with Mr Biver.
According to a subsequent LVMH announcement, the 69-year old will stay on as "non-executive Chairman", having taken charge of the division in 2014. Despite the reduced role, Mr Biver is still scheduled to attend several events organised by Hublot and TAG Heuer over the rest of the year, according to insiders who spoke with your correspondent.
Long rumoured but only just confirmed, the announcement means the charismatic entrepreneur often regarded as the greatest turnaround artist in watchmaking is finally stepping back. This comes after a three-act career in which he resurrected Blancpain, rejuvenated Omega and rescued Hublot. With Mr Biver having lost a significant amount of weight over the last three years, the Reuters also report cited unspecified "serious health problems" as the crucial factor behind his decision.
Confirming news first reported by French business magazine Challenges (which was also picked up by Dutch watch blog Monochrome), the LVMH announcement also confirmed that Mr Biver will be succeeded by Stephane Bianchi, most recently the chief executive of French cosmetics firm Yves Rocher, effective November 1, 2018. Mr Bianchi will also be the chief executive of TAG Heuer, with the heads of Zenith and Hublot reporting to him.
And Frédéric Arnault, the youngest son of Bernard Arnault, is now the Strategy and Digital Director of TAG Heuer, the biggest brand in the watch division.
---
Source: Reuters, via CNBC
Updated September 21, 2018: Included LVMH announcement dated September 21.
Back to top.
---
You may also enjoy these.