Introducing Japanese Watchmaker Daizoh Makihara's "Chrysanthemum Sakura" Watch
Featuring a traditional crystal glass, Edo-kiriko dial.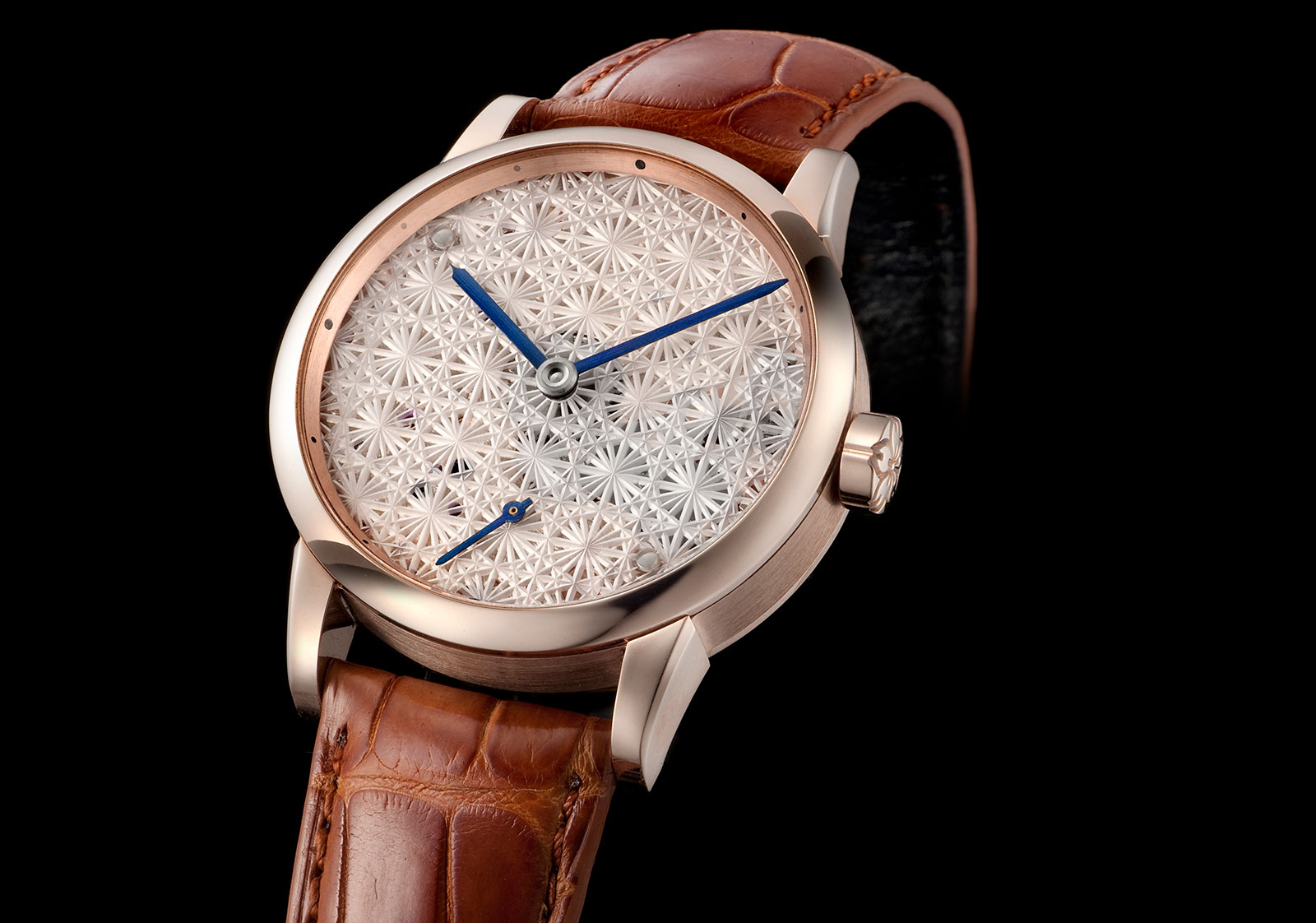 A 38-year old Japanese watchmaker who makes a living specialising in watch repair, Daizoh Makihara started making his own timepieces in 2012, though they were basic, time-only watches. His latest creation is his most elaborate yet, one that fuses traditional Japanese craftsmanship and culture with traditional movement decoration.
Named Kiku-tsunagi-mon sakura (菊繋ぎ紋桜), or "chrysanthemum pattern cherry blossoms", the wristwatch features a hand-engraved, clear crystal glass dial, as well as a movement Mr Makihara produces himself at his workshop in the Japanese city of Saitama.
Notably, Mr Makihara is a graduate of the Hiko Mizuno College of Jewelry in Shibuya, Tokyo, the same college where fellow Japanese watchmaker Masahiro Kikuno learnt the trade.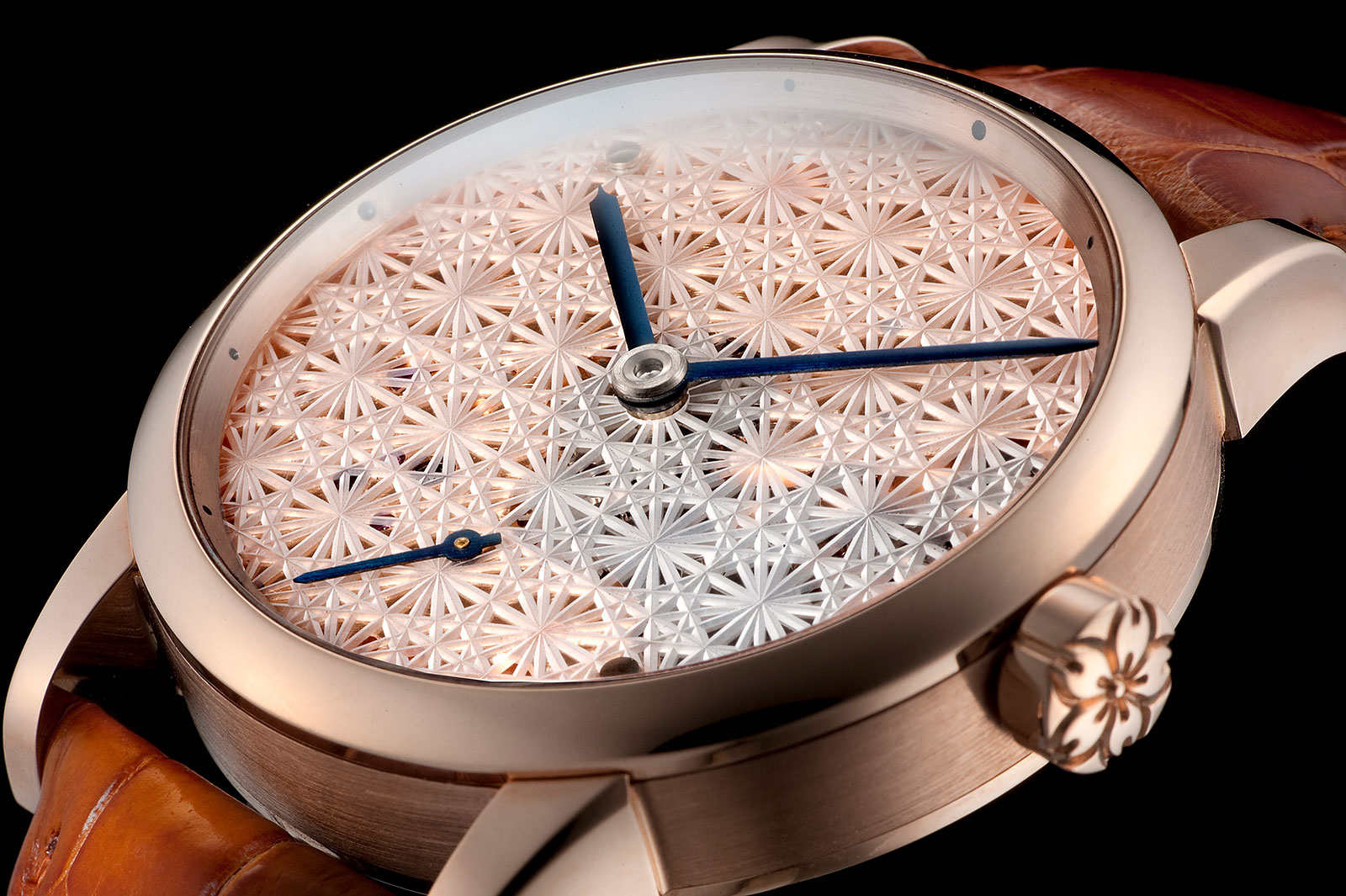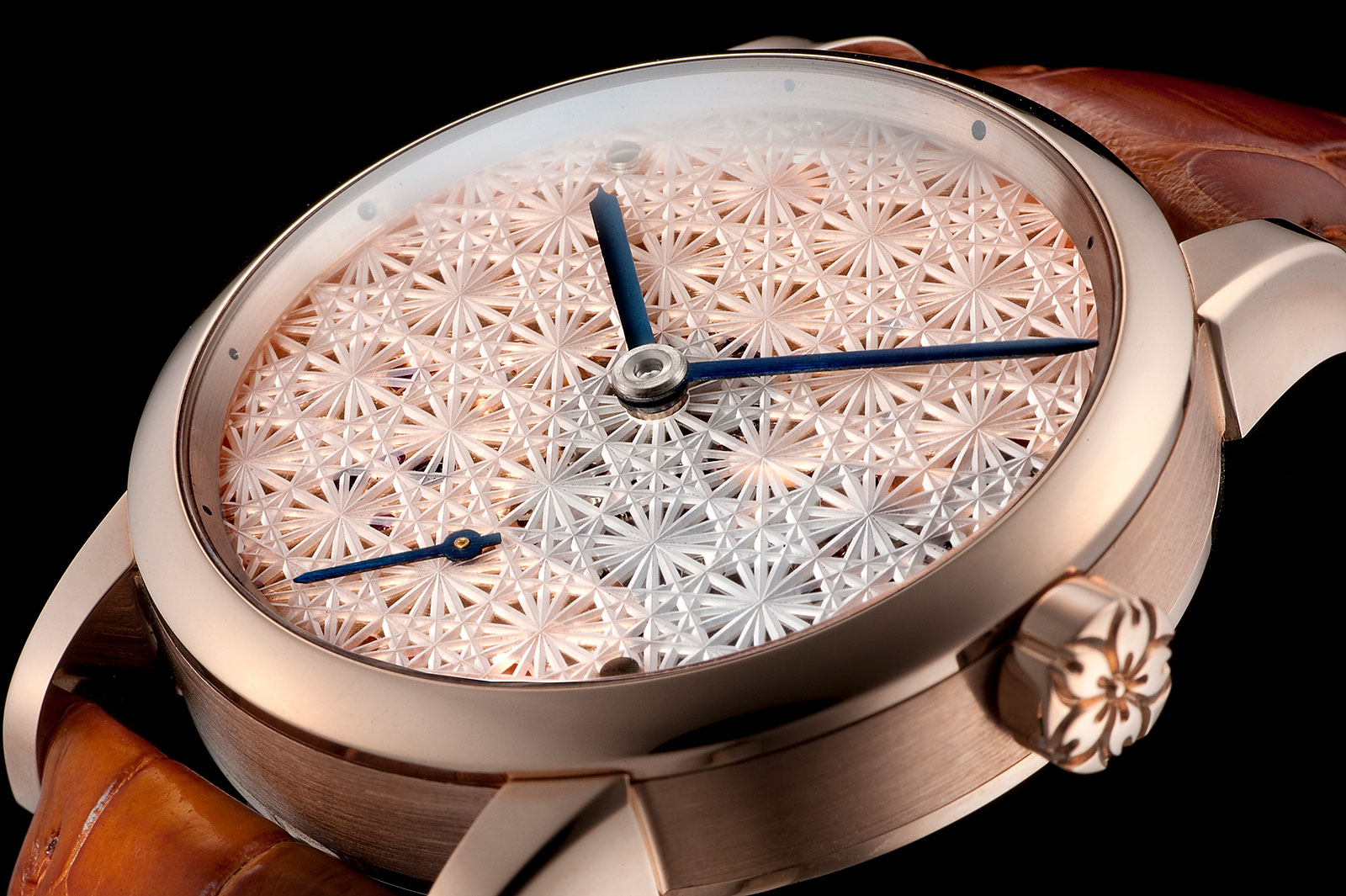 The dial is made of Edo-kiriko, a traditional Japanese cut-crystal glass that originated in the 18th century. Classified by the Japanese government as a traditional craft, Edo-kiriko, like all other artisanal crafts in Japan, is hand-made.
That means an artisan manually engraves a piece of glass freehand by pressing it against a spinning, abrasive wheel, creating the motif one stroke at a time. Any mistake renders the dial useless, and requires starting afresh on a new disc of glass. A watch dial can take up to a day's worth of work to complete.
The dial motif is where the watch gets its name: Kiku-tsunagi-mon sakura translates as "chrysanthemum pattern cherry blossoms". Both the chrysanthemum and cherry blossom (or sakura) are national symbols of Japan, and are repeated in hand-engraved on the crown and also the bridges of the movement.
While the mechanics and layout of the movement are based on the Unitas 6498, Mr Makihara makes most of the movement himself, including the base plate and bridges, which are in German silver.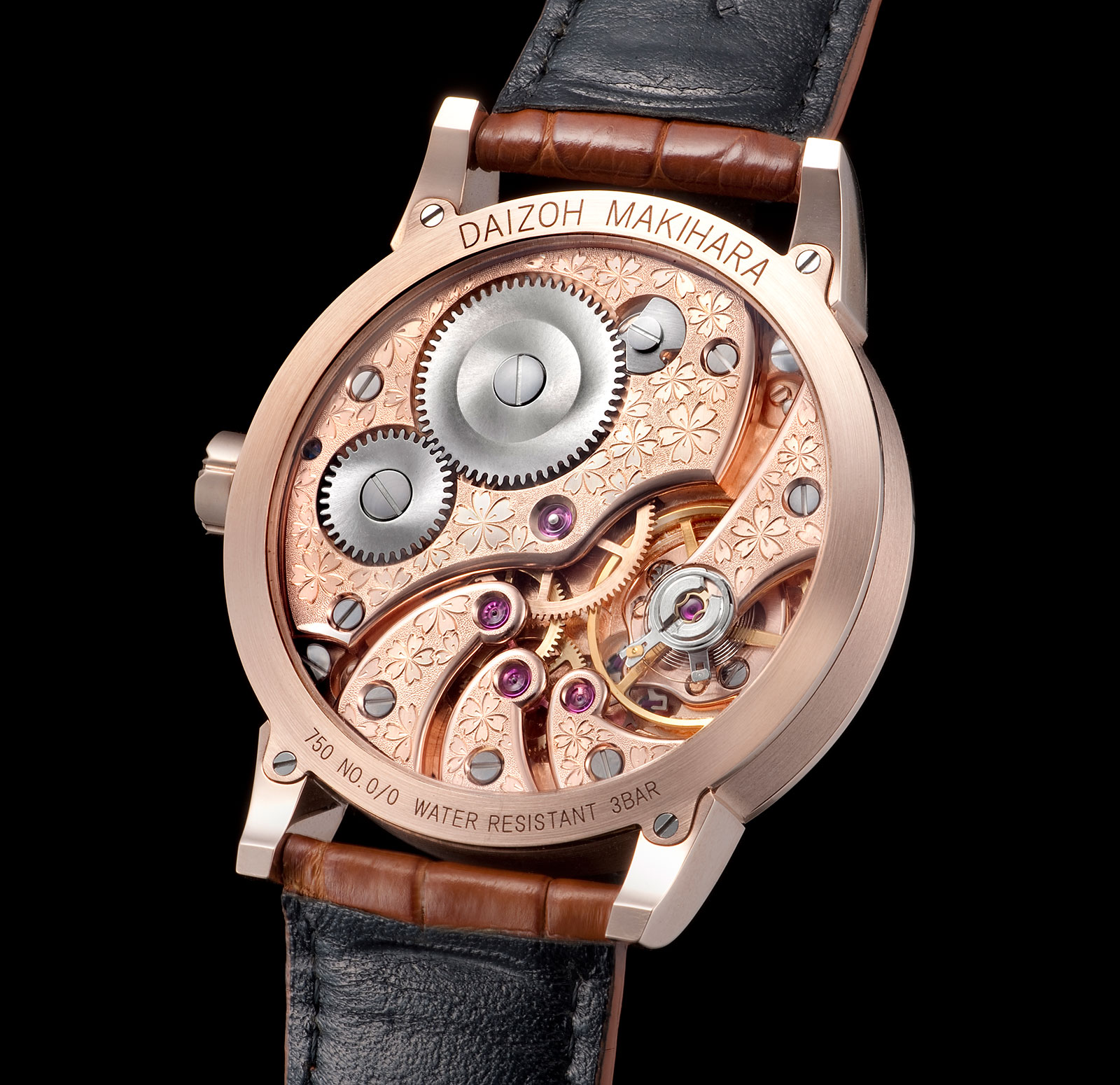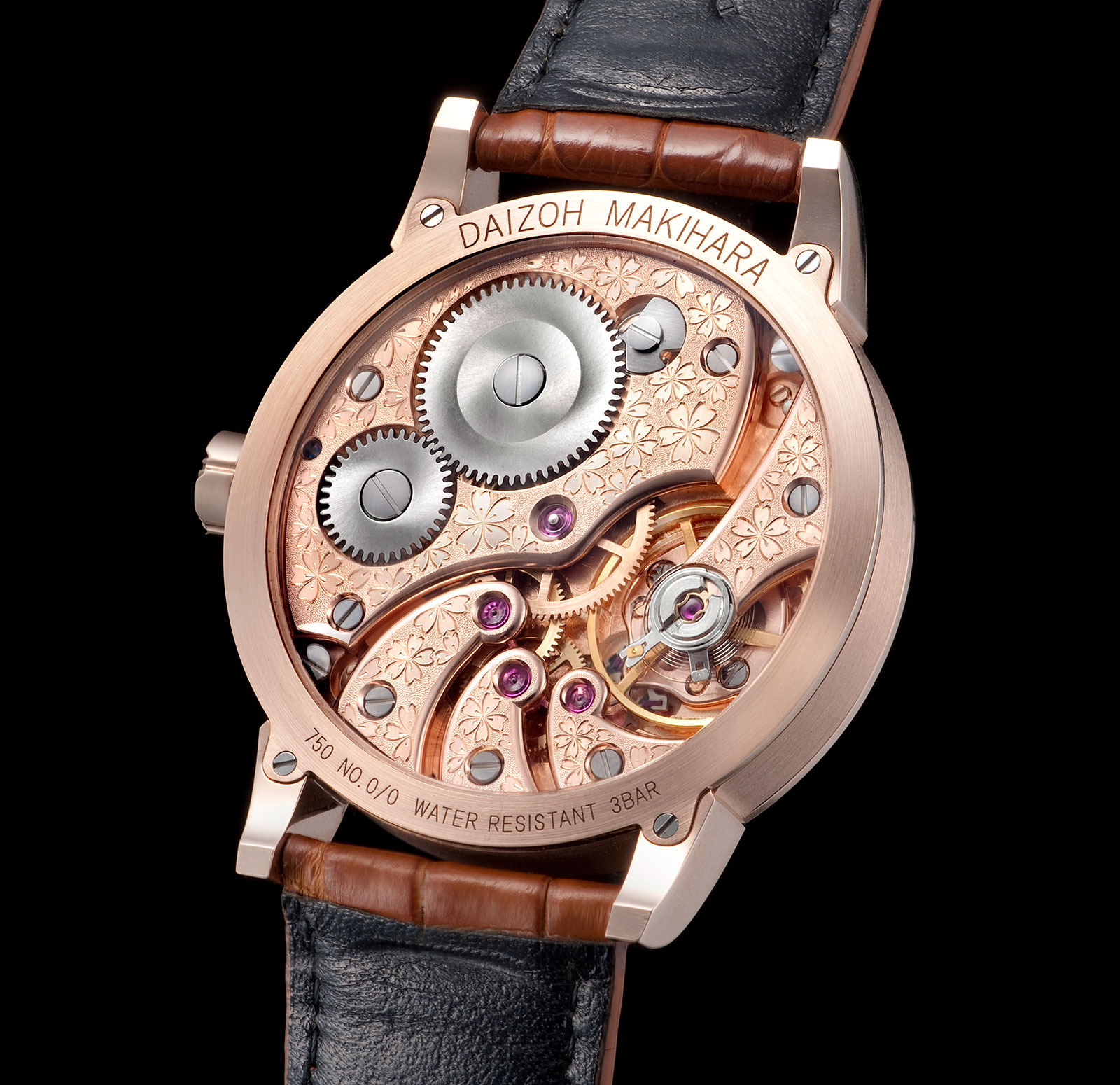 The bridges finished with a grained surface that resembles the tremblage engraving found in European watchmaking, and also engraved with cherry blossoms. Care was put into ensuring that the bridges have broad, pronounced anglage, or polished bevelling.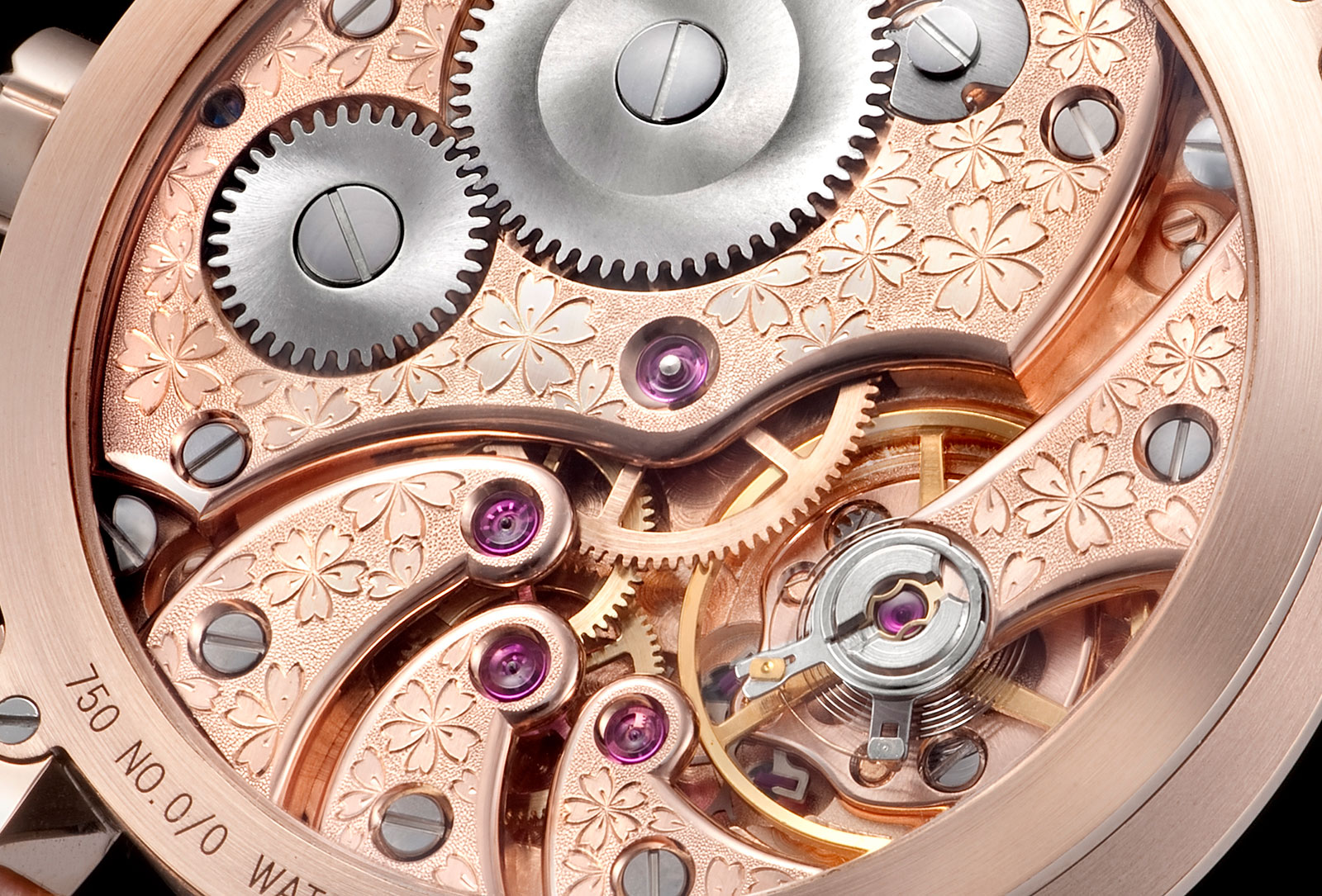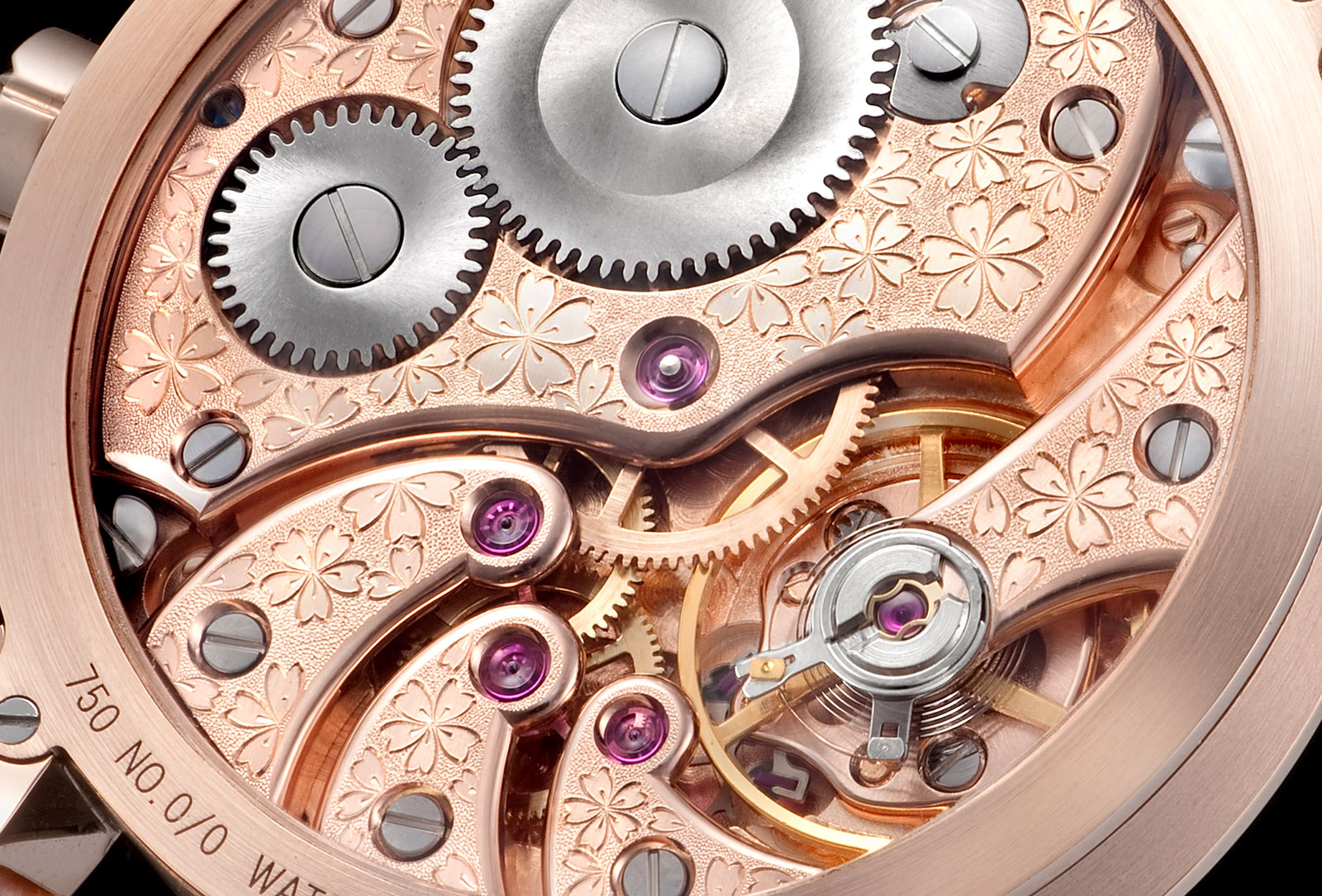 The watch case is 18k pink gold and 42mm in diameter. Produced by a case maker in Japan, the case has soldered lugs with a polished finish, while the case middle is brushed; each component is finished before the lugs are joined to the case band. Mr Makihara no doubt took some inspiration from the watch cases of A. Lange & Söhne.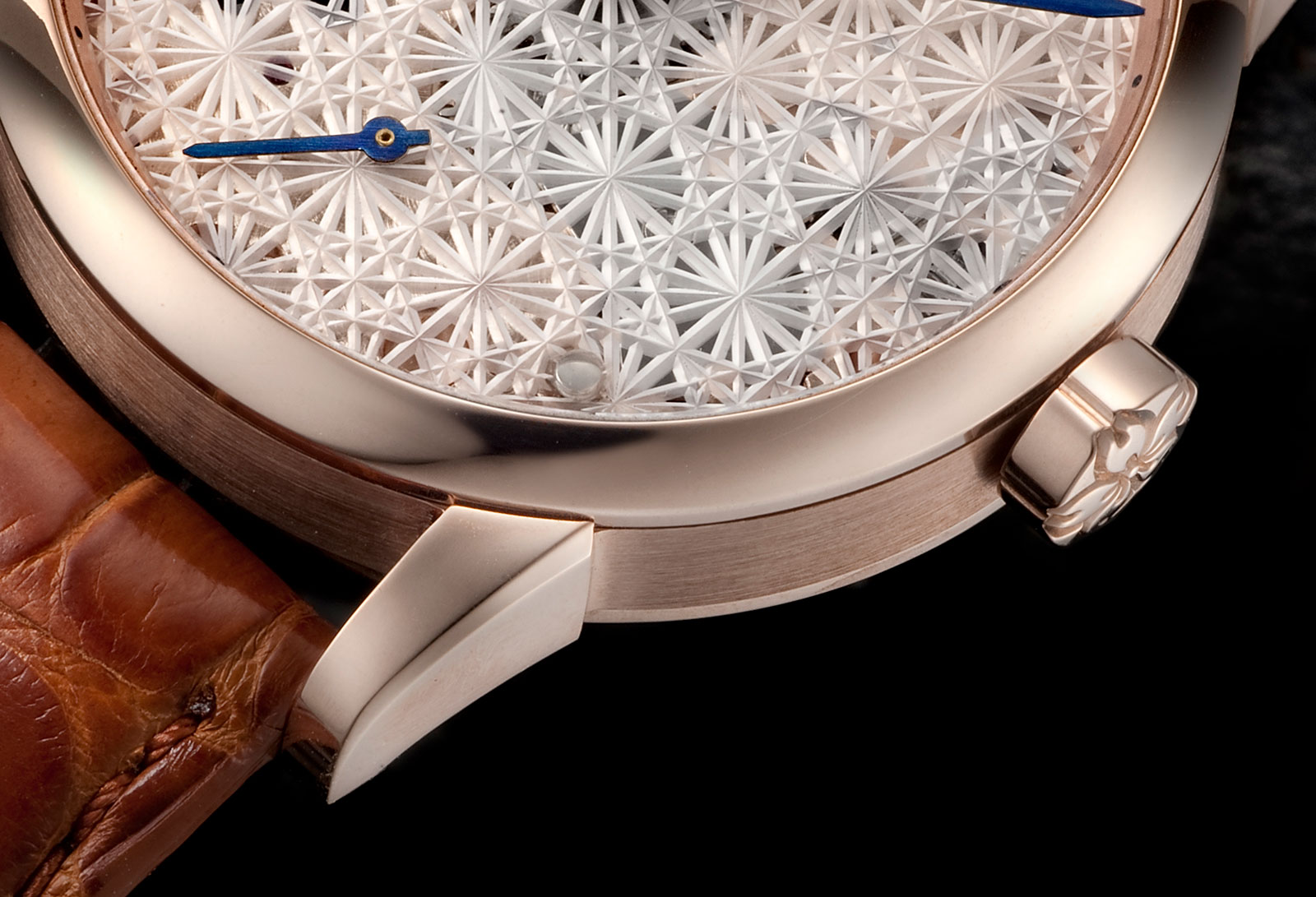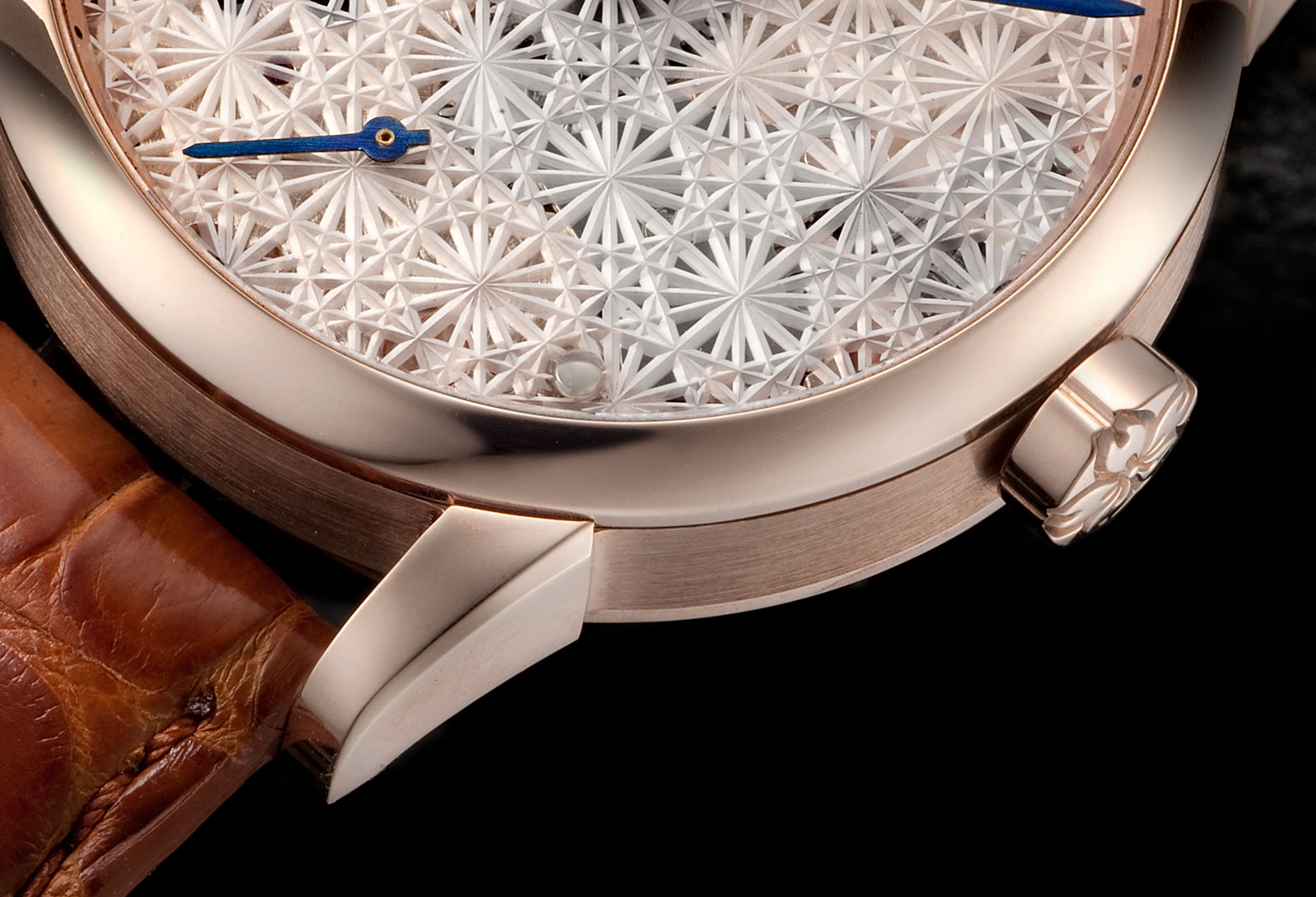 Price and availability 
Limited to eight pieces, the Kiku-tsunagi-mon sakura wristwatch is priced at ¥5.58m including Japanese tax, which is equivalent to about US$49,900. It's available direct from Mr Makihara, with a delivery time of eight months.
---
Back to top.
---
You may also enjoy these.