Hands-On: Patek Philippe Rare Handcrafts "Japanese Cherry" Pocket Watch
The delicately artisanal ref. 982/159G.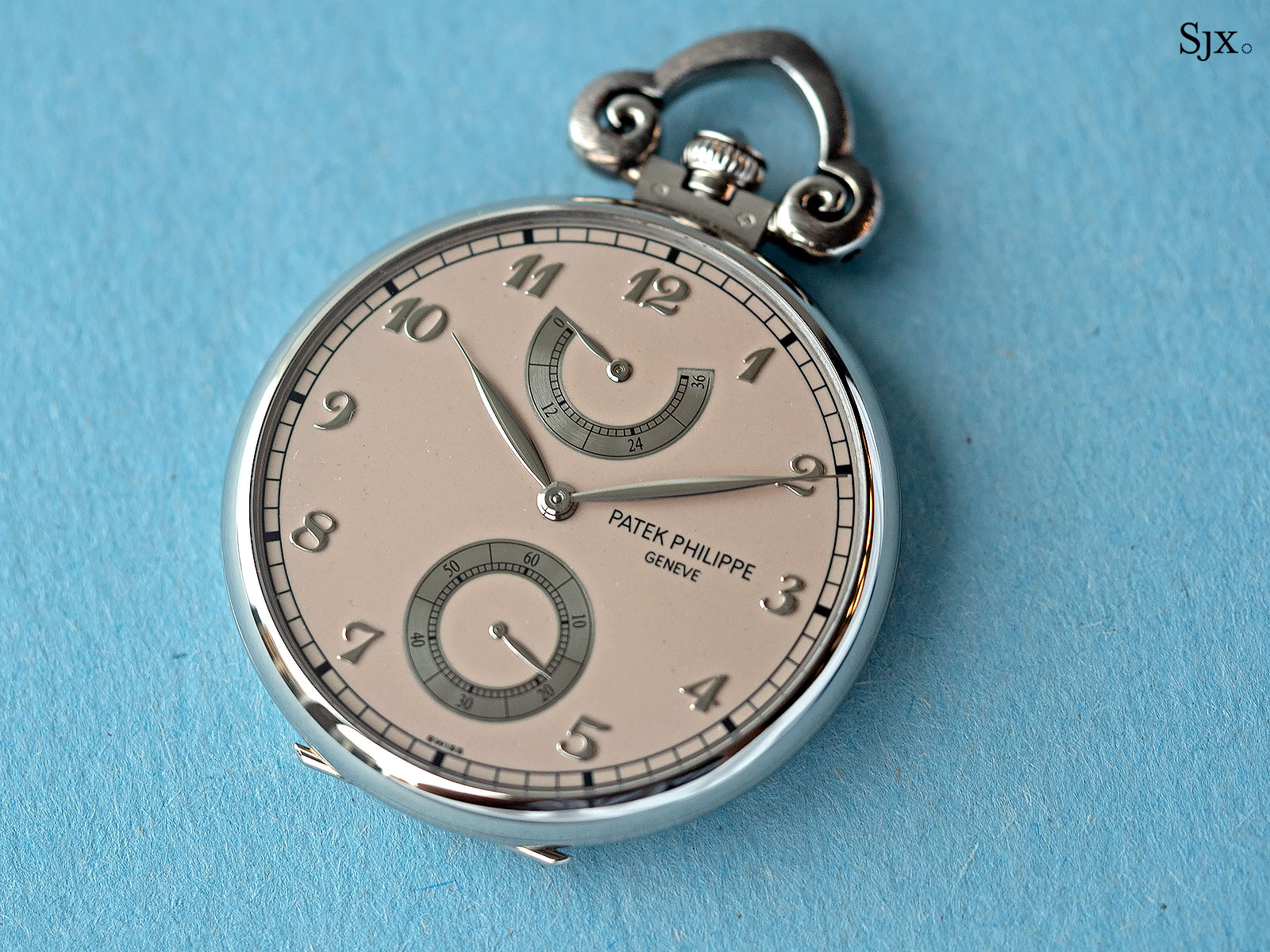 Contemporary Patek Philippe pocket watches are uncommon, and Rare Handcrafts examples – all of which are unique one-offs – are even more scarce. More objet d'art than portable timekeeper, only a handful are made each year.
Sold at Sotheby's late last year for almost US$290,000, the Rare Handcrafts ref. 982/159G "Japanese Cherry" pocket watch is a particularly delicate example of Patek Philippe's enamelling.
Rare Handcrafts pocket watches are often figurative or detailed in the extreme. This year's line-up of pocket watches feature decorations that include a leopard, several landscapes, and a miniature of Vermeer's The Wine Glass. The "Japanese Cherry", on the other hand, takes a difference approach to its art; the decoration is simple yet vivid in colour and form.
Unveiled in 2015, the "Japanese Cherry" watch was arguably the most important piece of the Rare Handcrafts collection that year, because the Japanese cherry motif formed the cover of the year's catalogue. It's a Lépine pocket watch, with the crown and sub-seconds arranged in a line (as opposed to a hunter movement that has them at right angles to each other).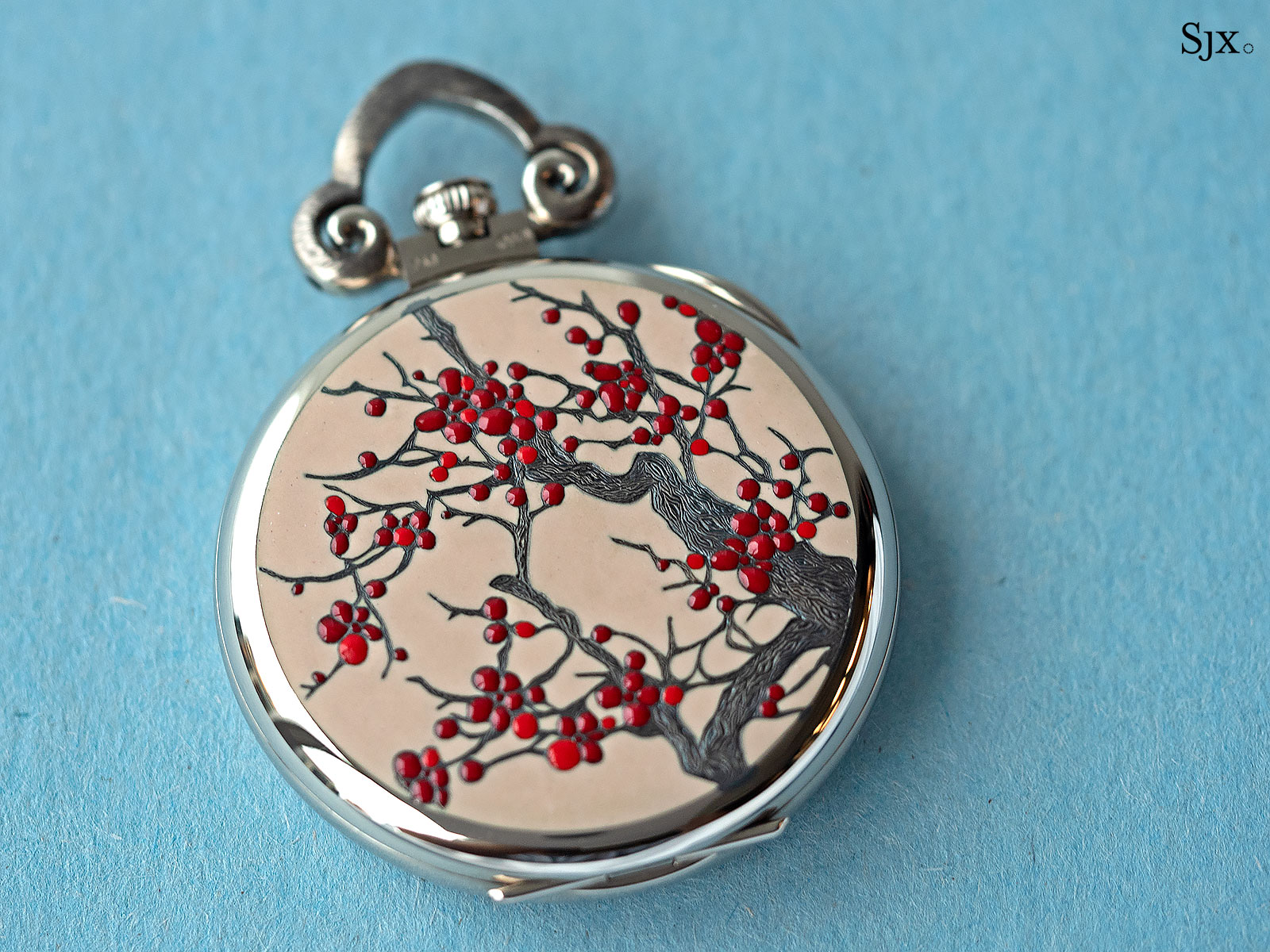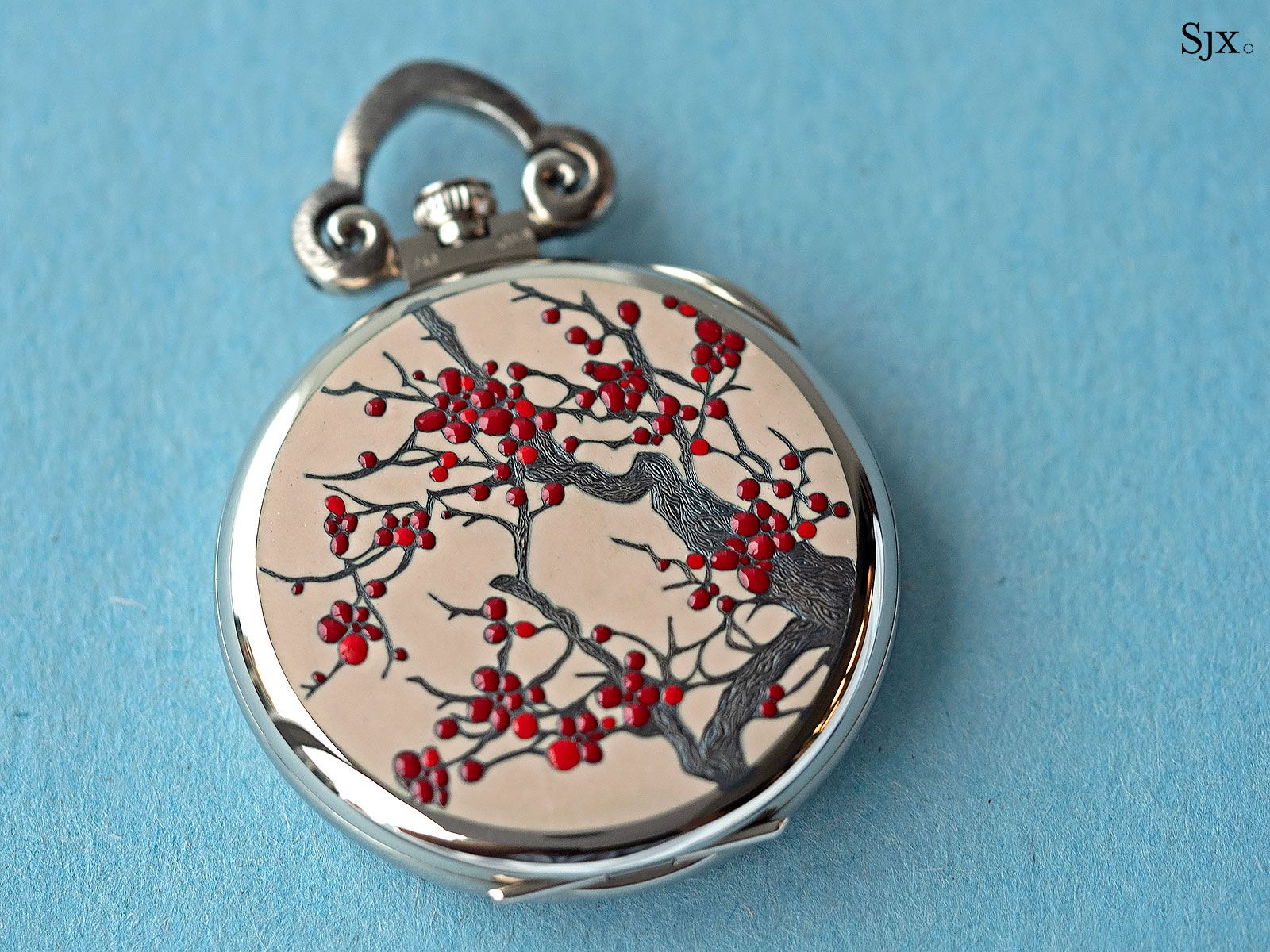 A plant synonymous with the country, the Japanese cherry produces the cherry blossom, or sakura, a cultural icon of Japan. On the watch branches of the cherry tree are depicted against a pale beige background.
The branches are hand engraved in relief, with the individual cherries being bright red fired enamel with a glossy, rounded finish. And texture of the bark is echoed in the engraving of the oversized, ornately formed bow.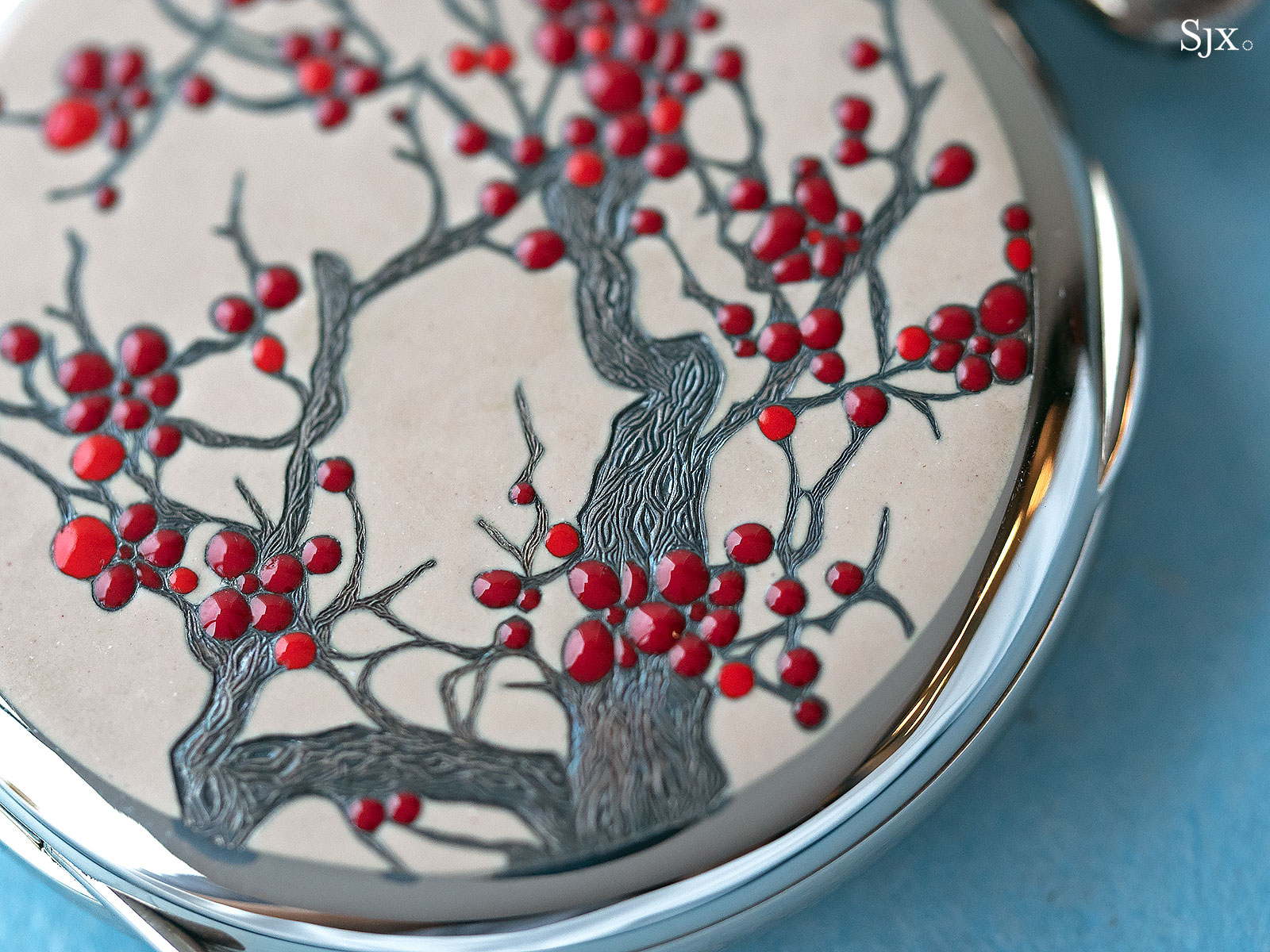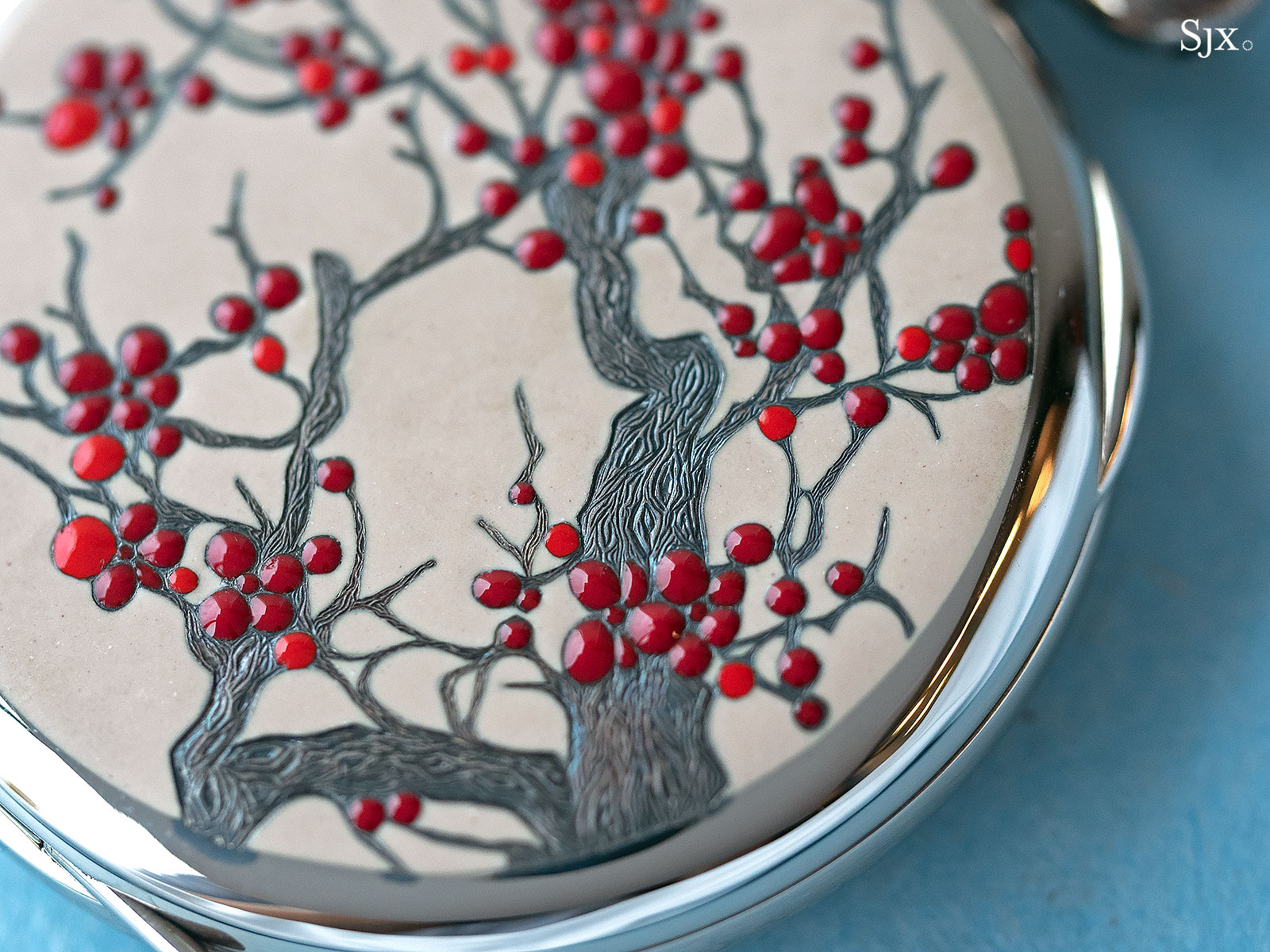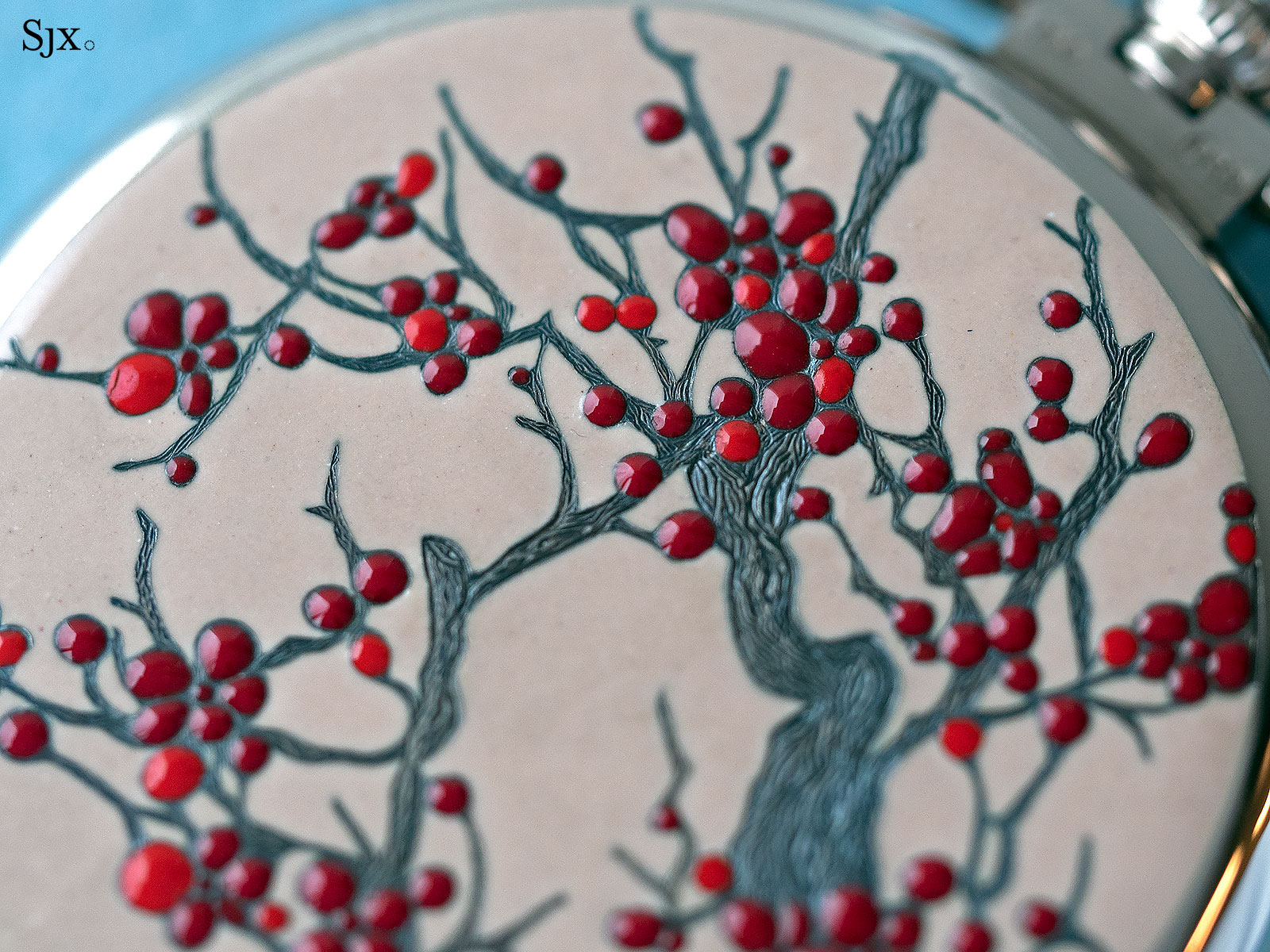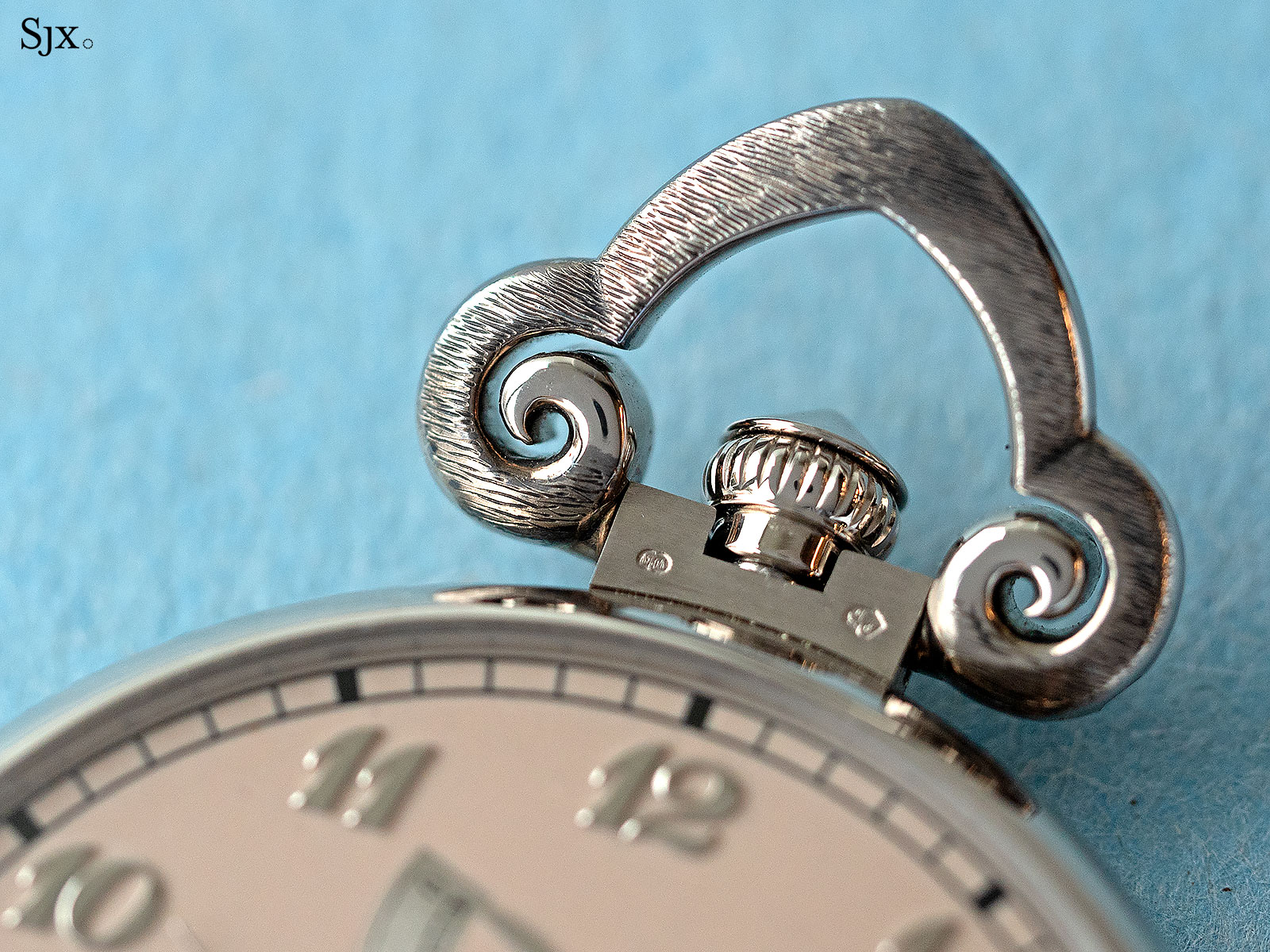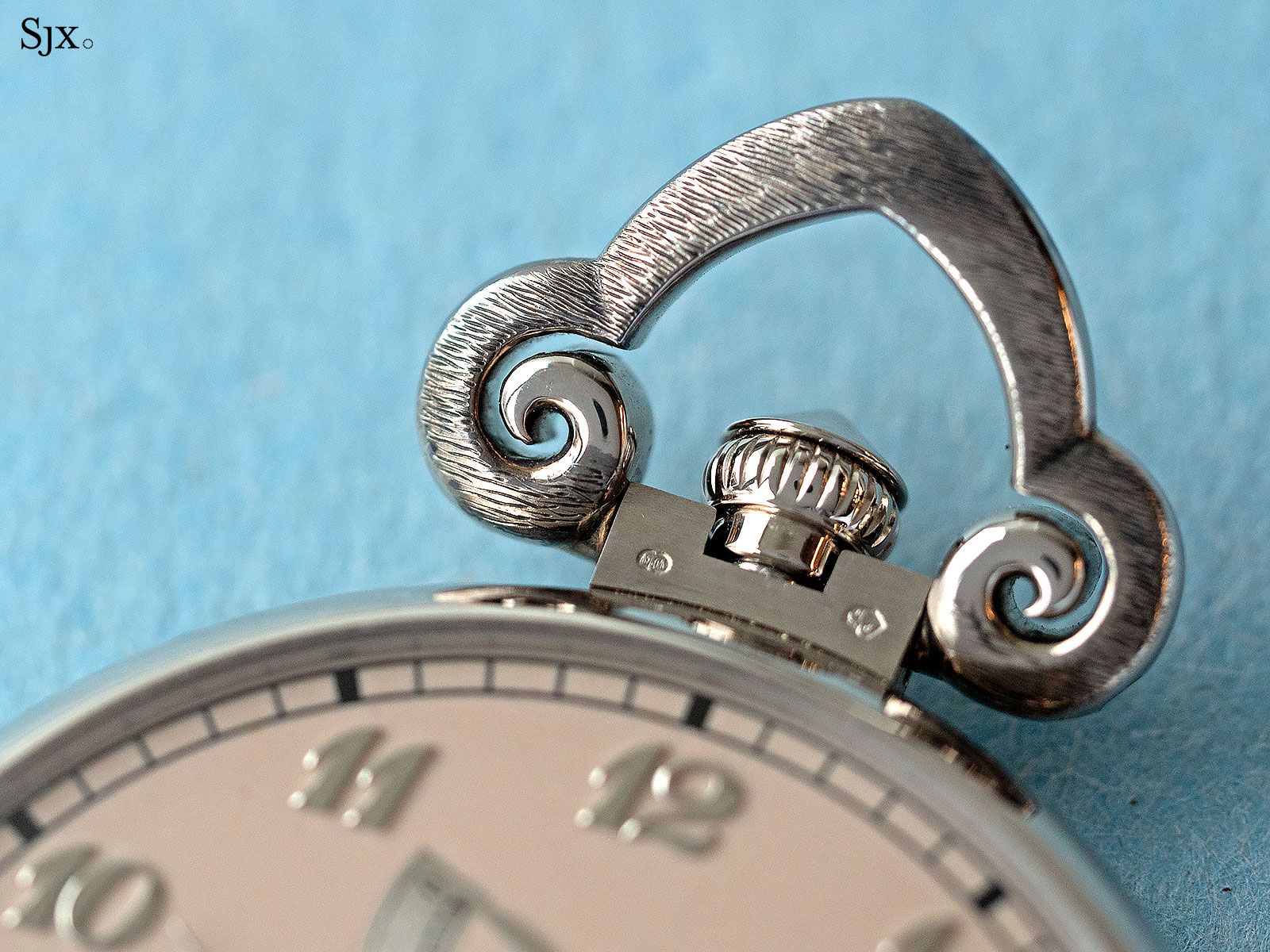 The same pale beige enamel on the back is also used for the dial, which has solid gold, applied Breguet numerals.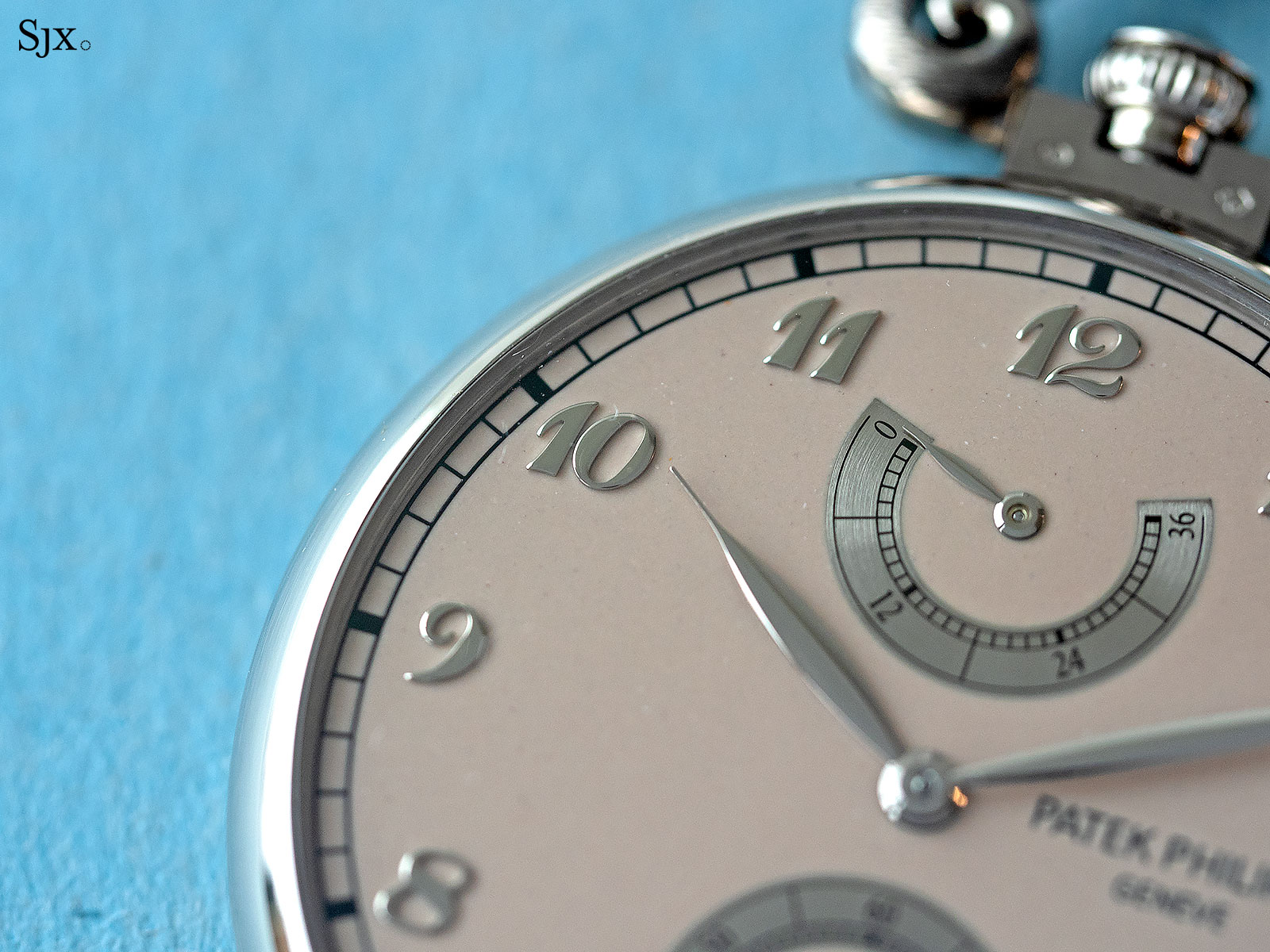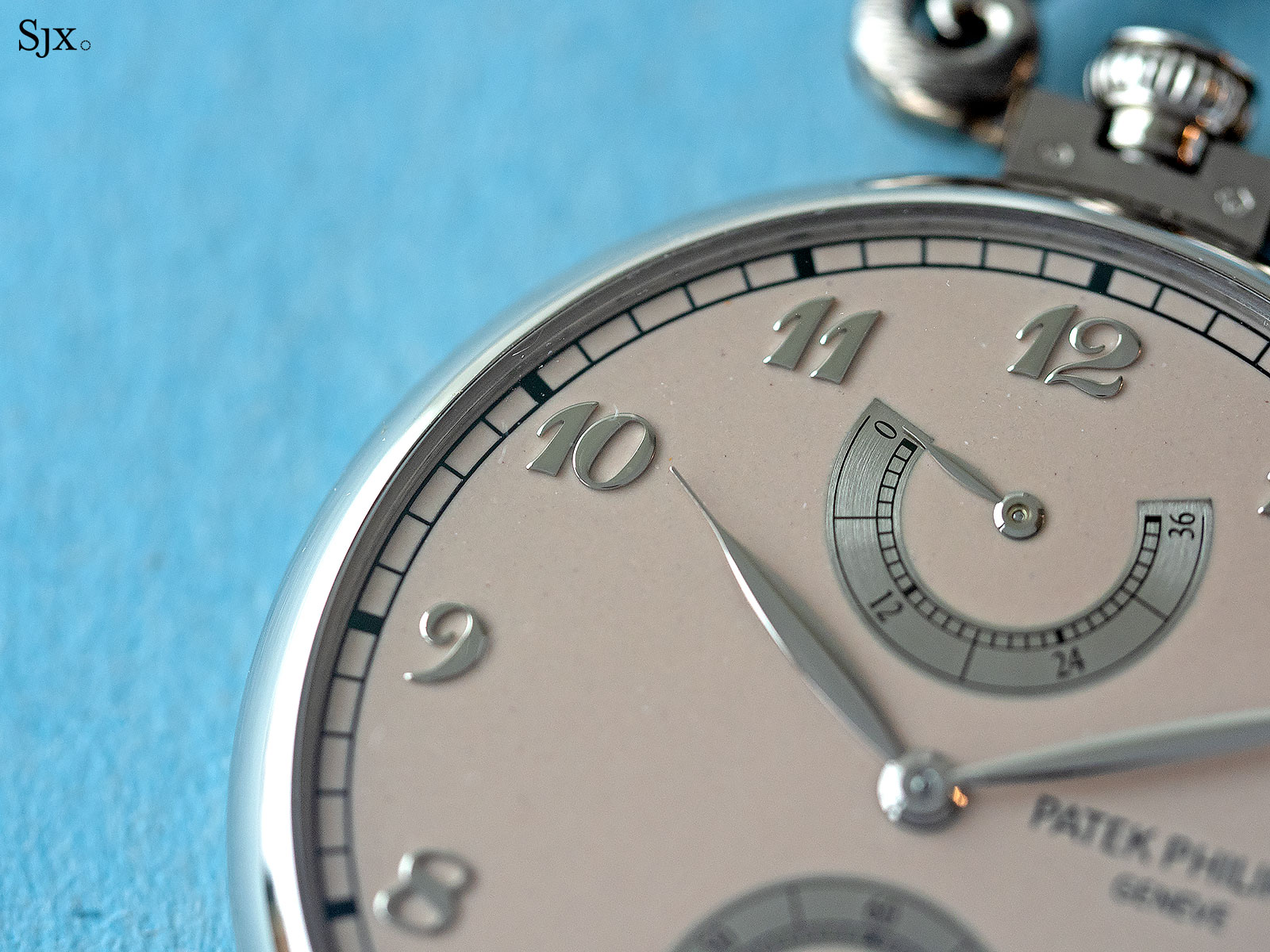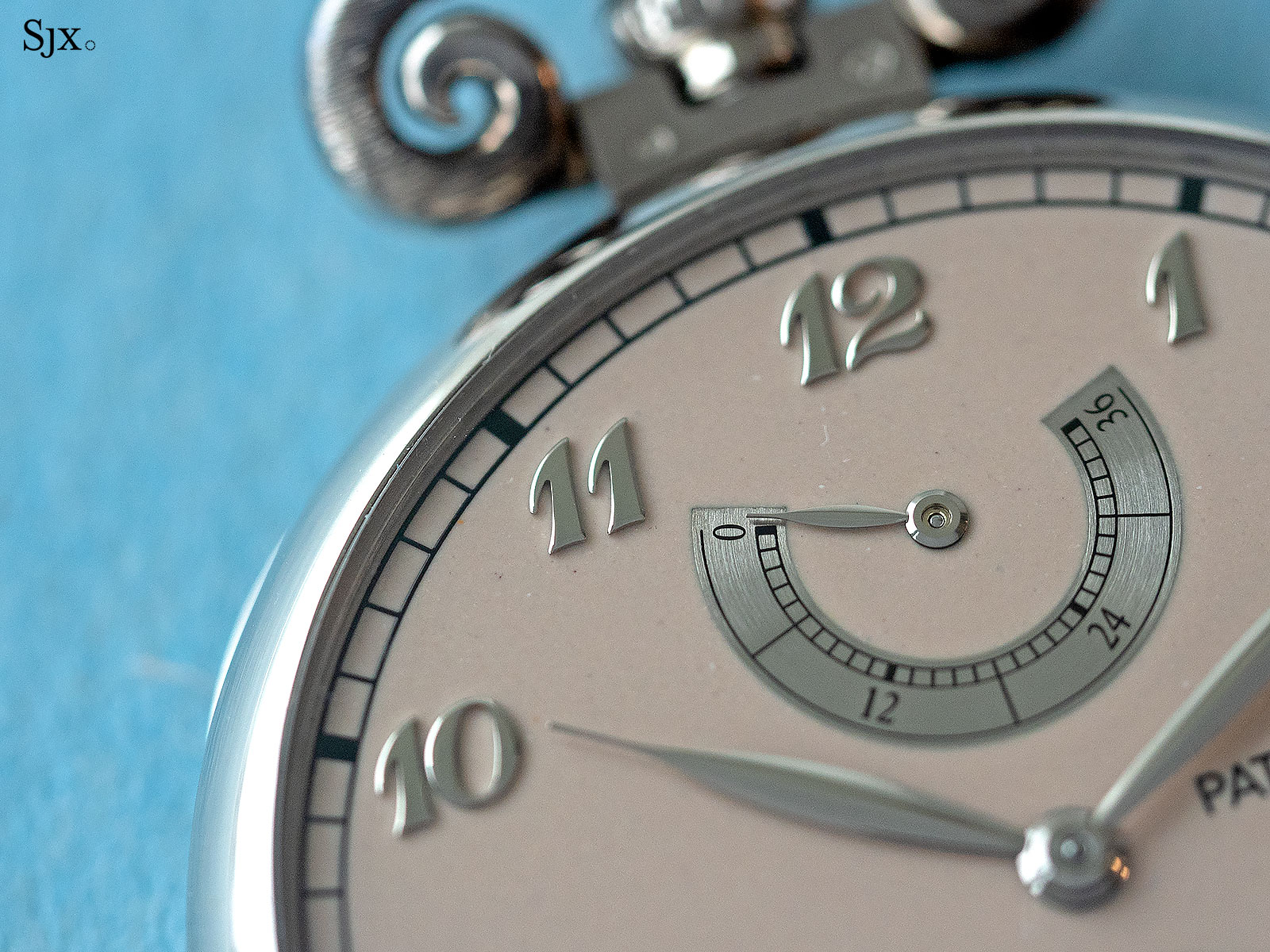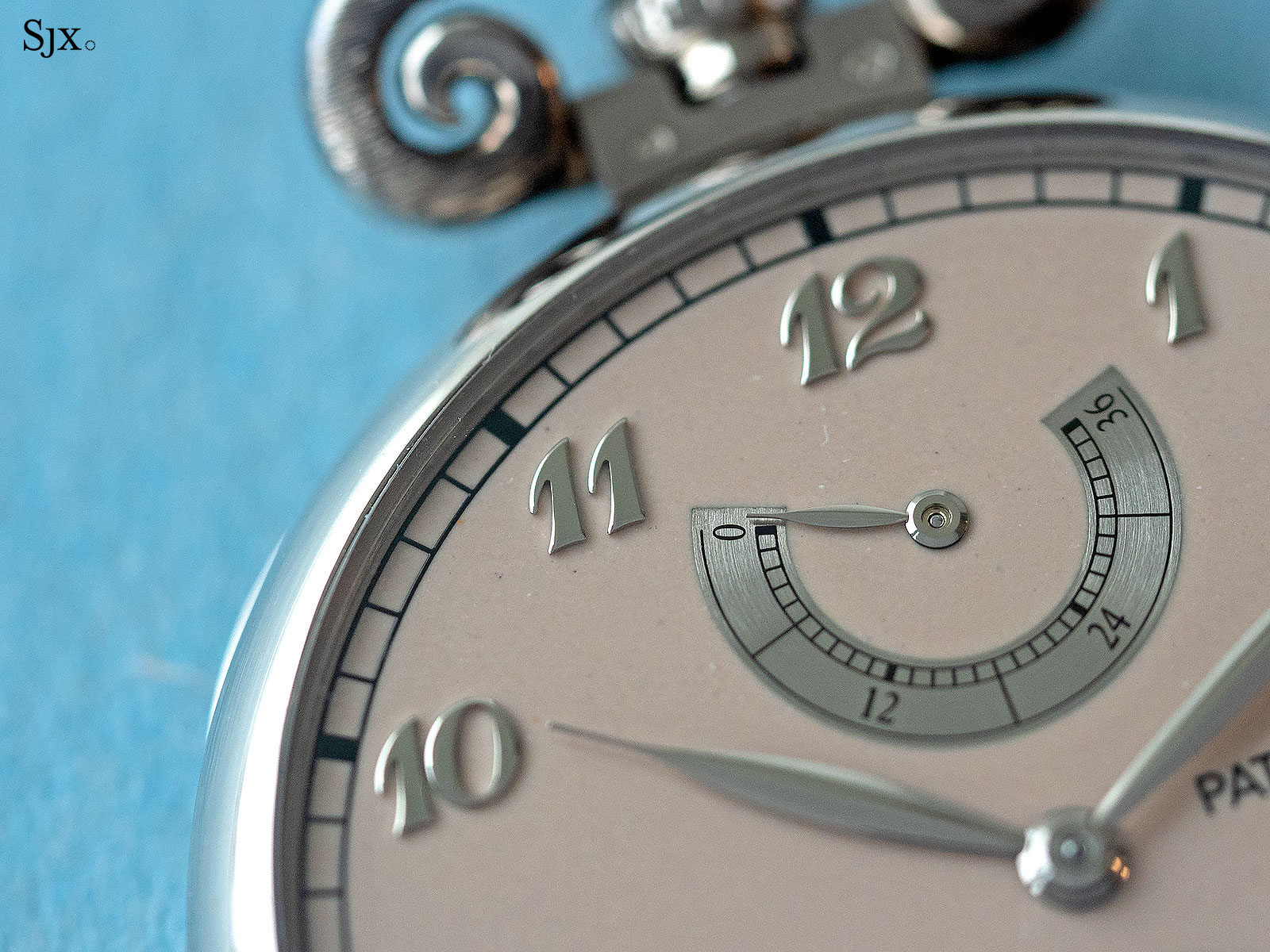 The watch itself is a smallish pocket watch of 44mm diameter, with the case in 18k white gold. It contains the cal. 17"' LEP PS IRM, a beautifully constructed pocket watch movement from an earlier age of watchmaking.
Patek Philippe has been producing the 17-ligne pocket watch movement for decades, keeping it pretty much unchanged, explaining the elegant, classically formed bridges that seem to flow.
In fact, the same movement is used by apprentice watchmakers at Patek Philippe as a base to demonstrate their knowledge of finishing. Rexhep Rexhepi, the founder of independent watchmaker Akrivia and a Patek Philippe alumnus, completed one such pocket watch to complete his apprenticeship at the firm.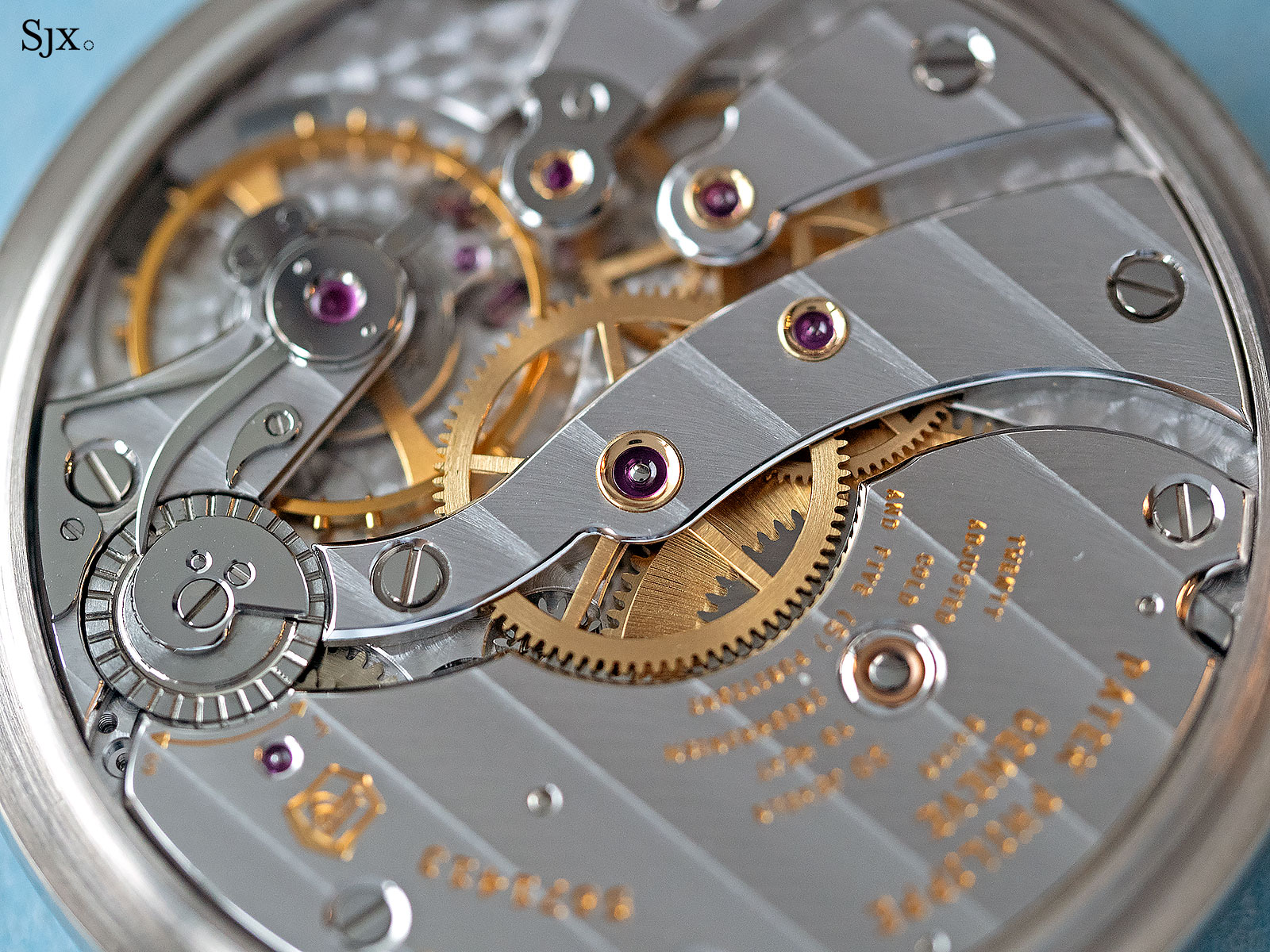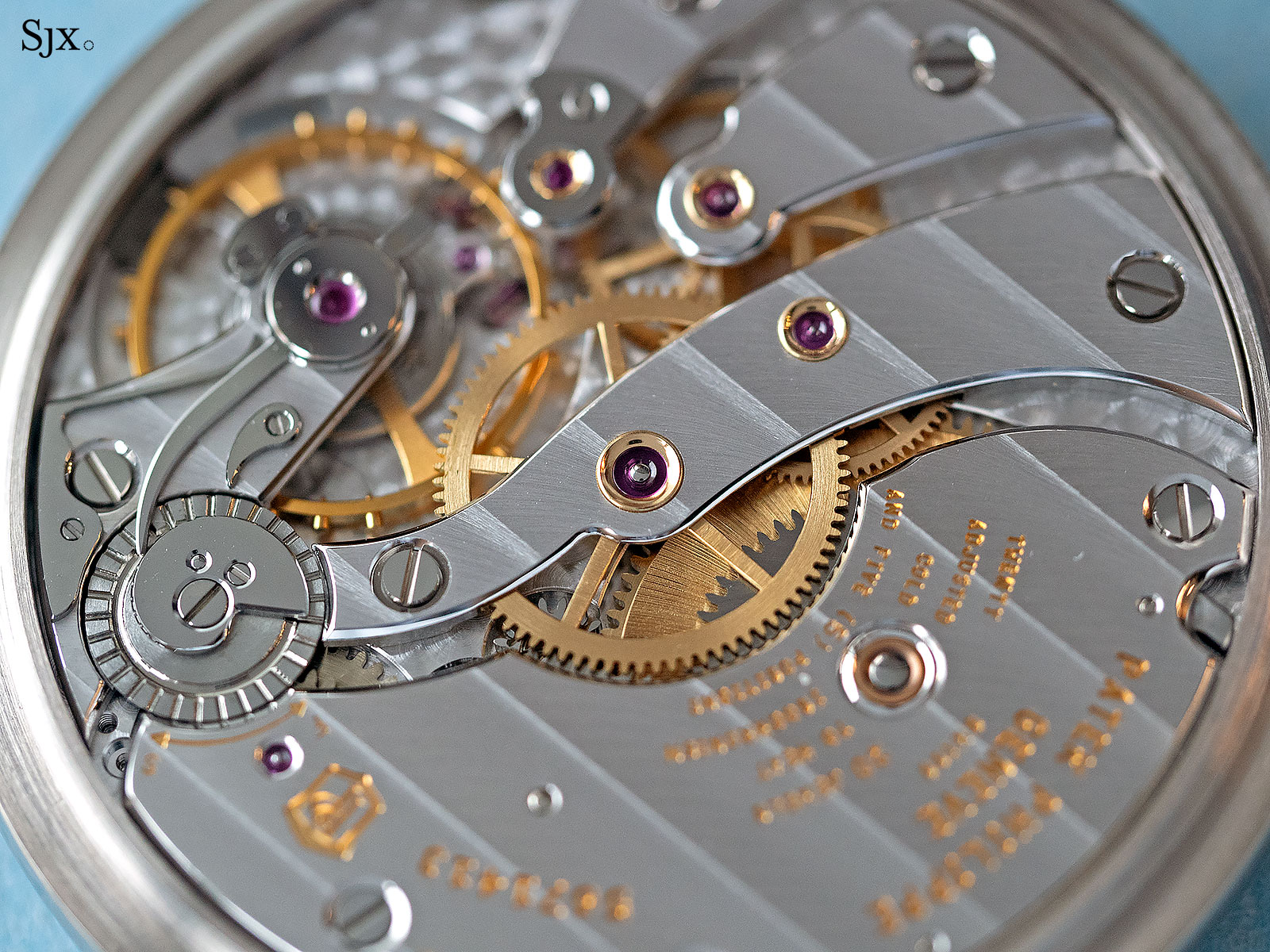 Another gorgeous detail that is reminiscent old school watchmaking is the large snail cam regulator index.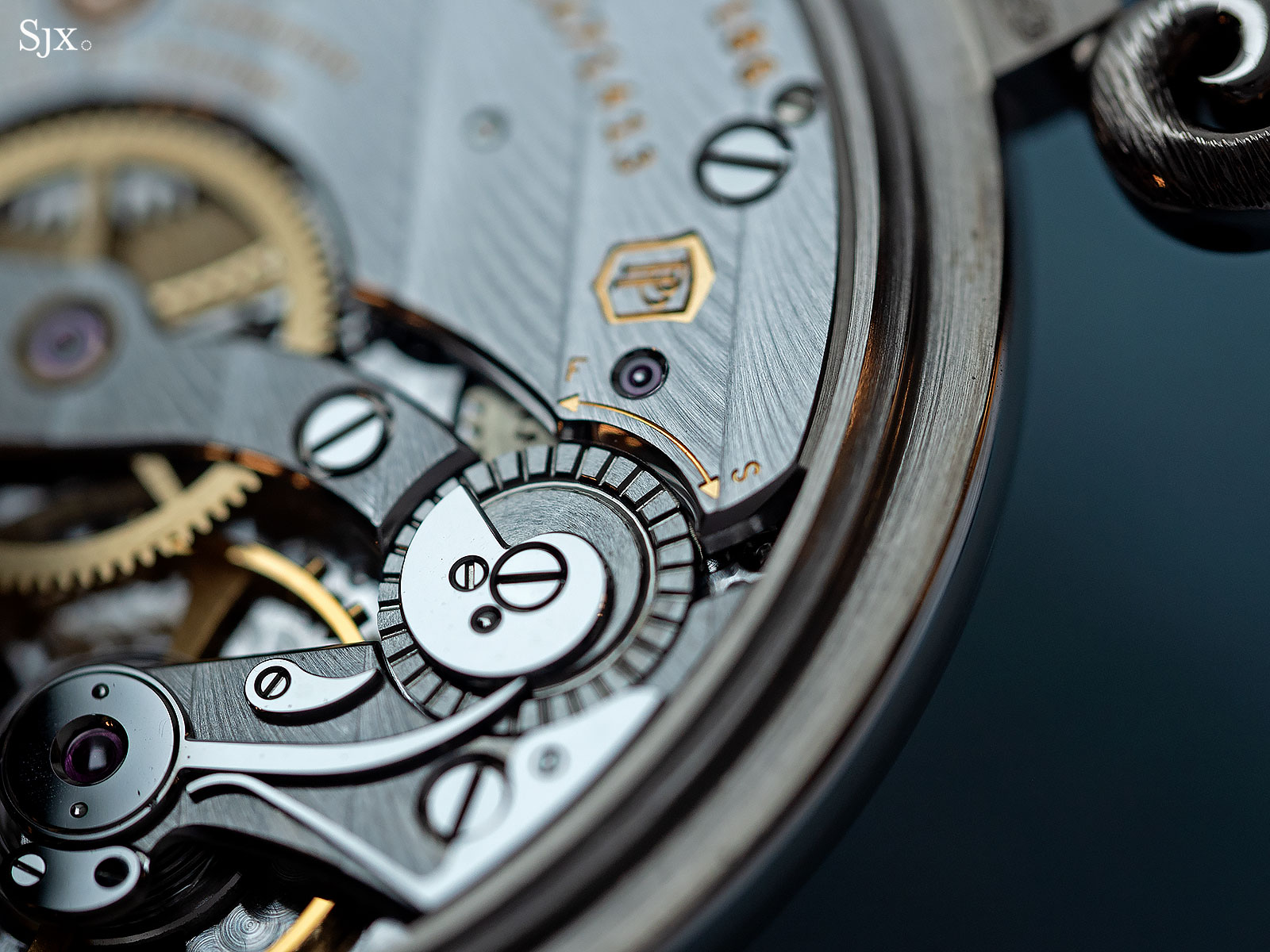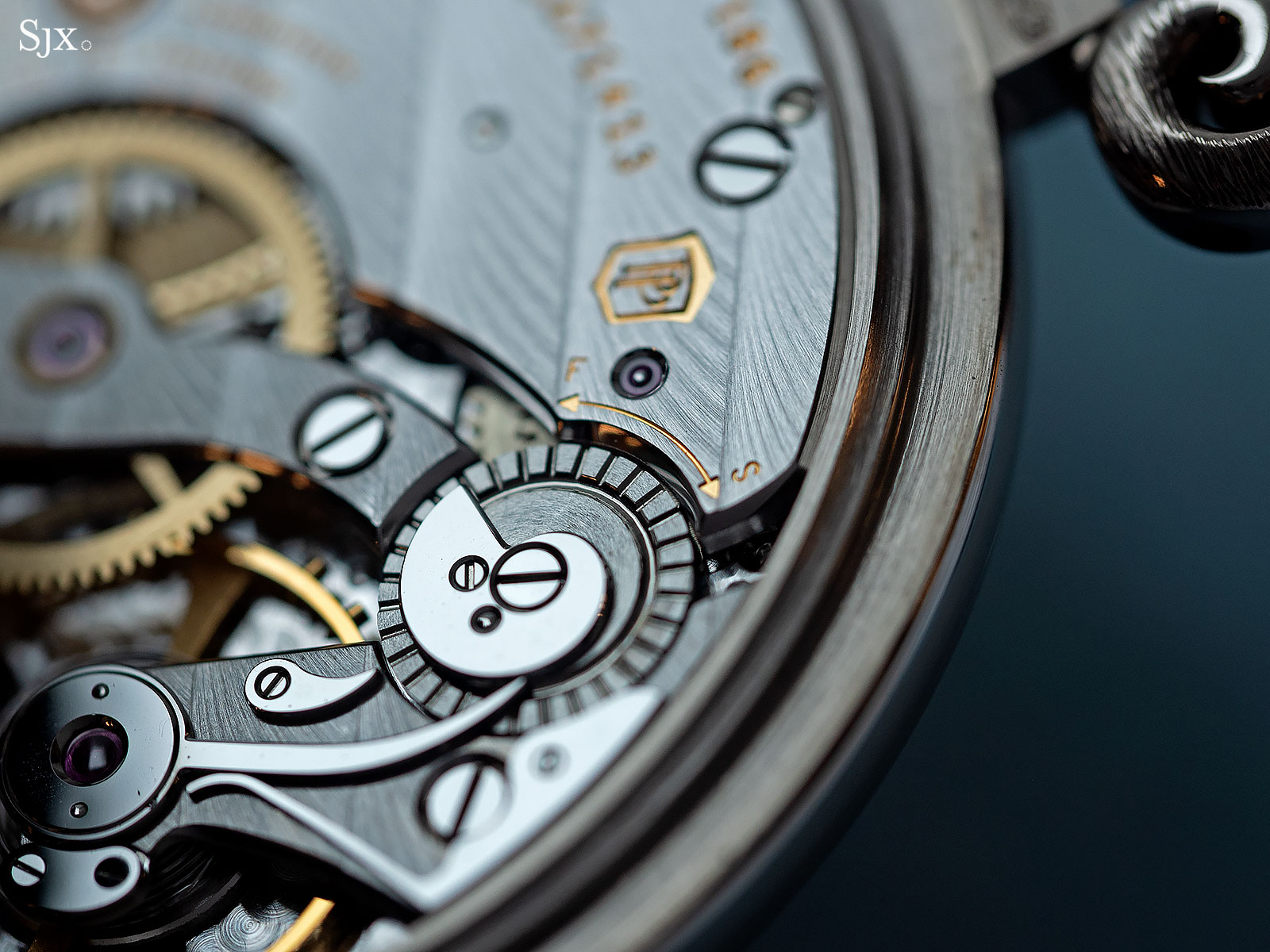 Because because it is large, or perhaps it is made in tiny numbers, the movement is decorated – most probably by hand – to a notably high degree.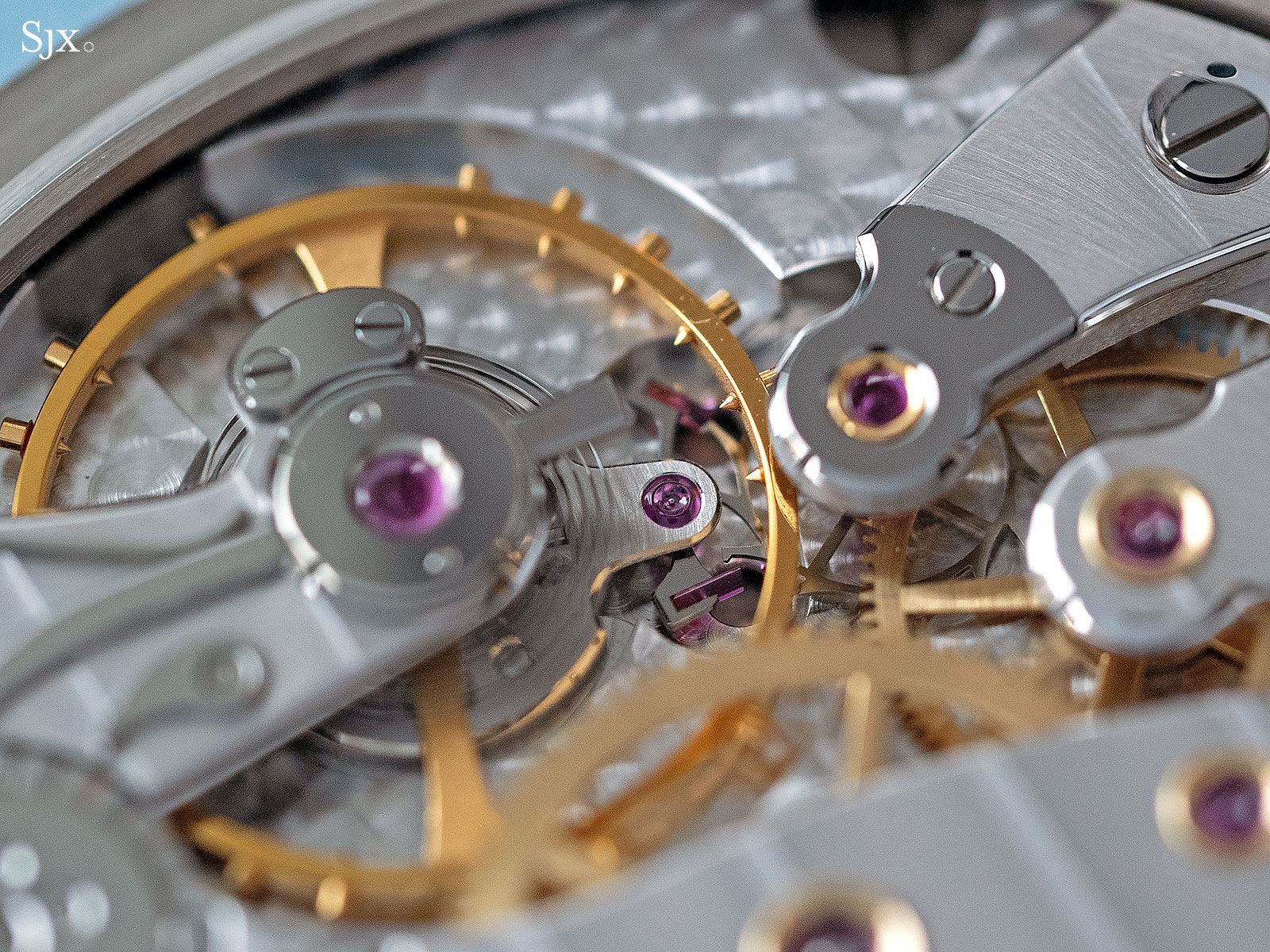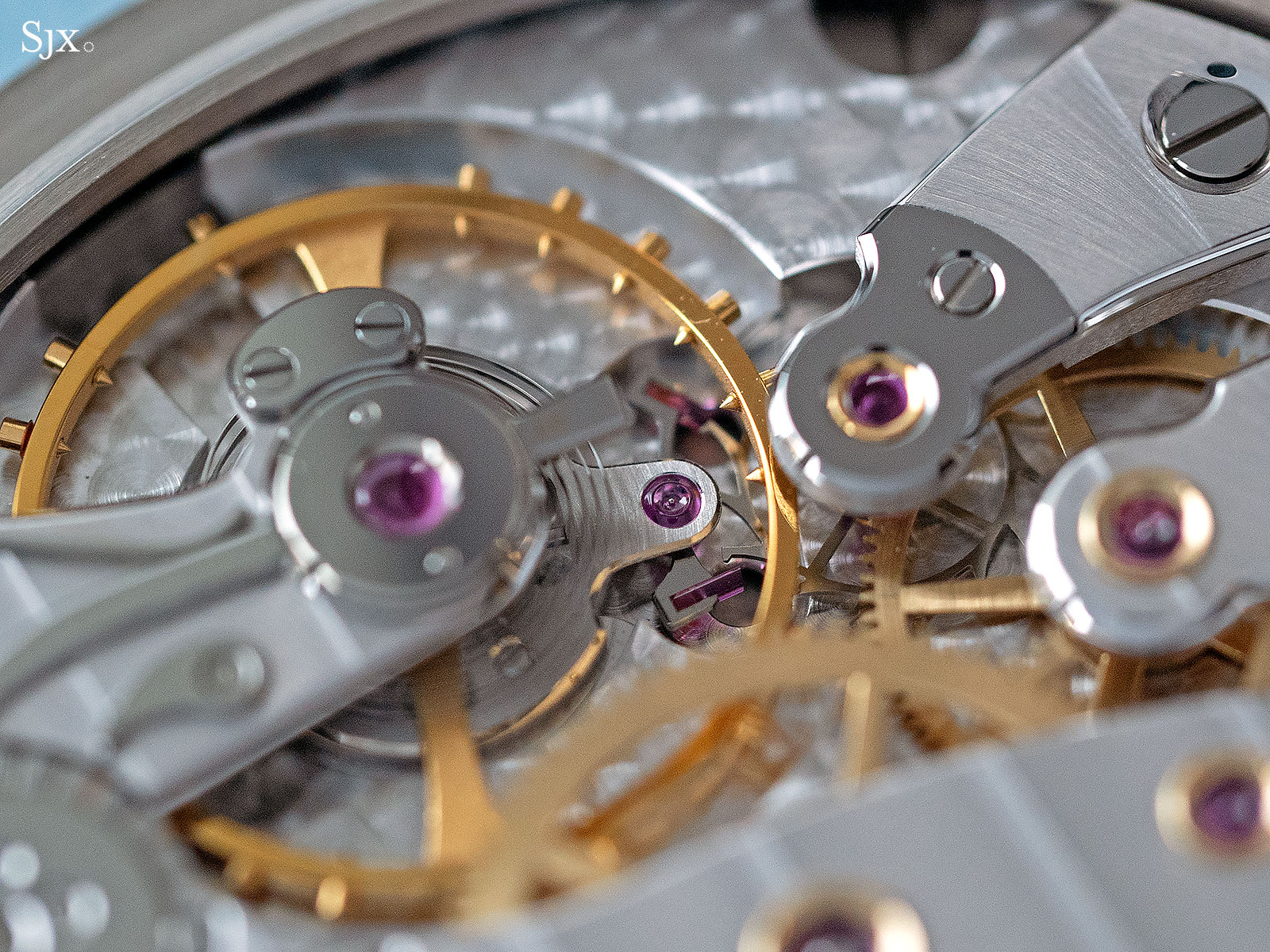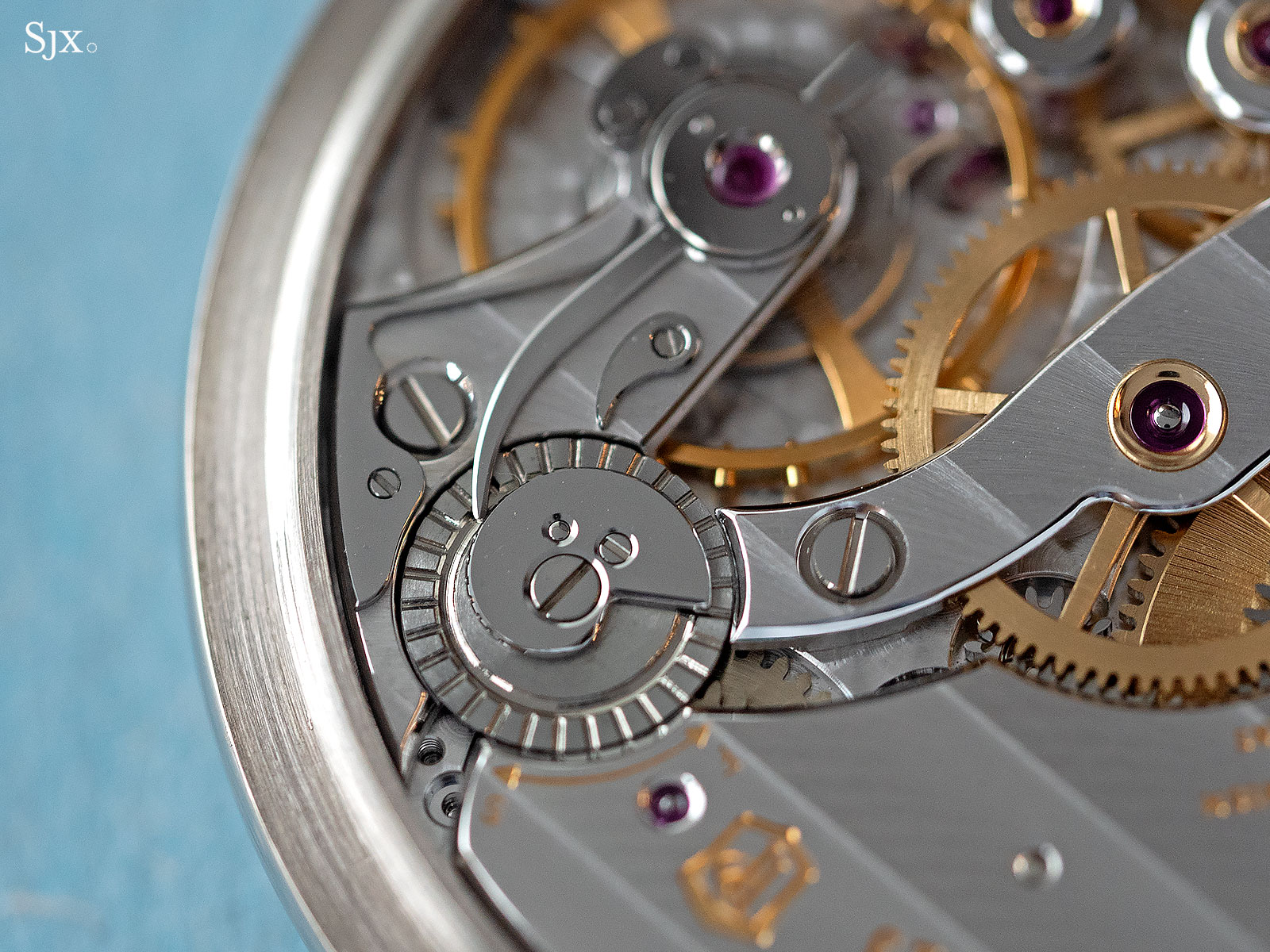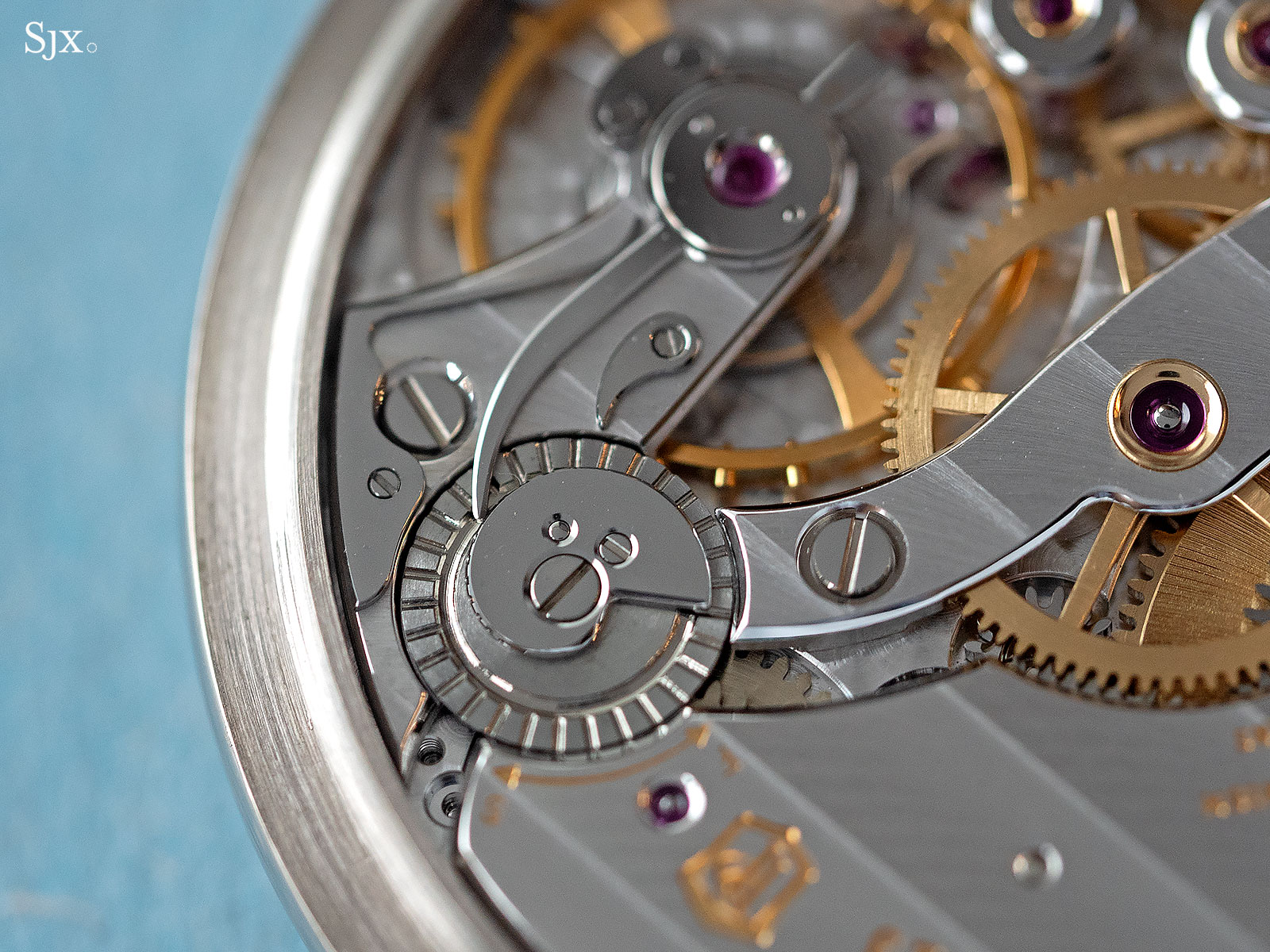 The watch was delivered with a matching 18k white gold chain, but like many other Rare Handcrafts pocket watches, also accompanied by a desk stand. Styled like a Japanese gate and covered in red lacquer, the stand is also in 18k white gold.
The Rare Handcrafts "Japanese Cherry" pocket watch sold for HK$2.25m, or about US$286,875, all fees included, at Sotheby's Hong Kong in October 2018.
---
Back to top.
---
You may also enjoy these.