Interview: Hermès' Watch CEO Laurent Dordet on Making Timepieces and Playing the Long Game
The privilege of being family-owned.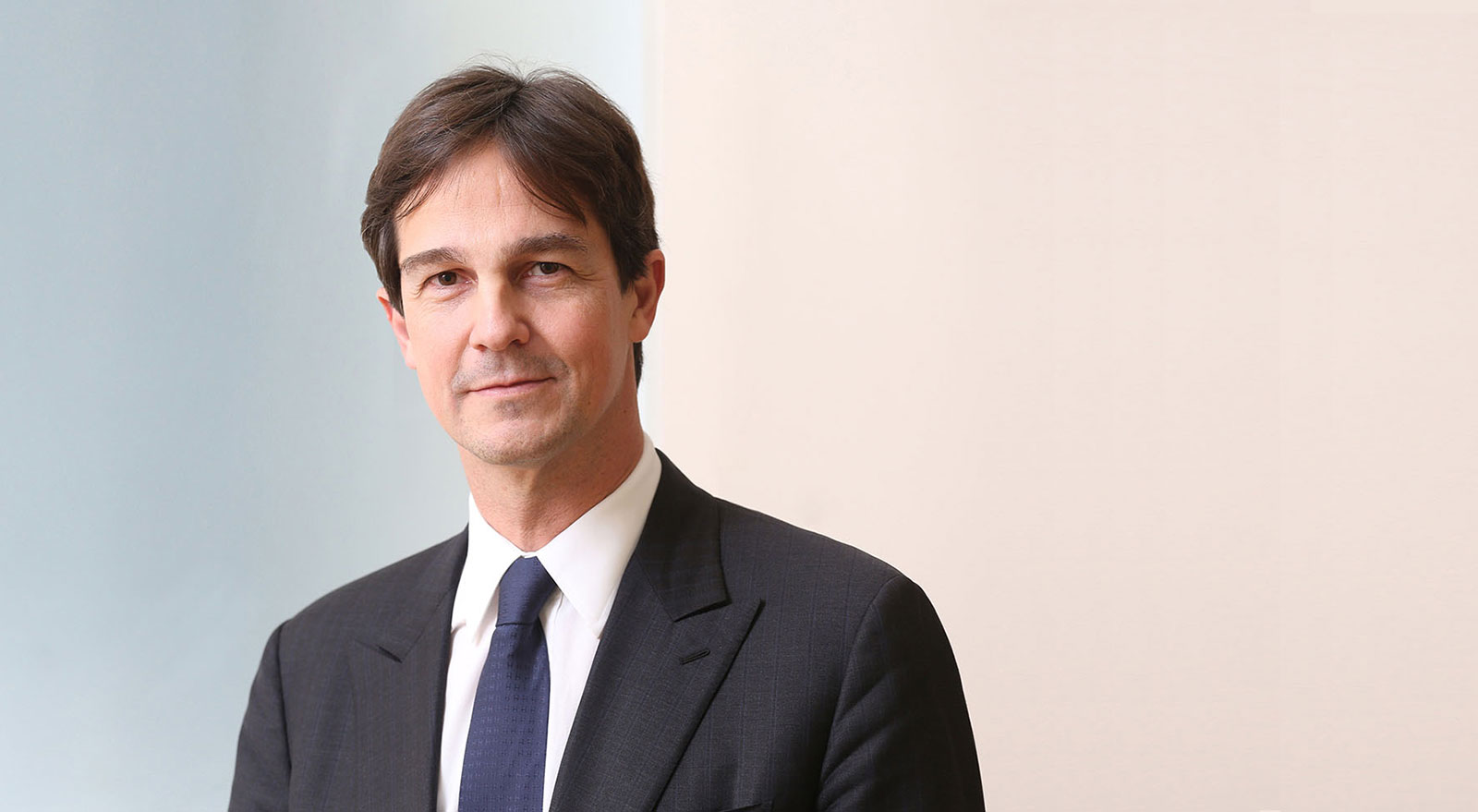 It has been exactly 40 years since Hermès began its own foray into watchmaking with La Montre Hermès. While the Parisian leather goods house had retailed watches before, they were produced by watchmakers like Rolex, which amongst other models, produced a Daytona "Paul Newman" expressly for Hermès.
La Montre Hermès had its own factory in Biel, set up to produce watches designed in Paris. Born right smack in the middle of the Quartz Crisis, the watch division naturally started with quartz form watches for ladies in styles that played to brand's equestrian heritage, timepieces that might be labelled "fashion watches" today.
But the revival of high-end mechanical watchmaking at the turn of the 21st century had proved inescapable, even in the French capital. In the same way Hermès vertically integrated the production of objects crystal glass and porcelain, it approached watchmaking in a similarly thorough manner.
Despite being a small part of its overall business – some 4% of group revenue according to Swiss bank Vontobel – watches are a crucial part of Hermès' offerings. The company's investments in watchmaking have certainly underscored its importance. In 2006, Hermès made its first major horological investment by paying SFr25m for a quarter share of movement maker Vaucher, a sister company of Parmigiani. Hermès then acquired a 32% stake in case maker Joseph Erard Holding in 2011, before taking over the company entirely by end 2013. And in between, it added Swiss dial maker Natéber to its subsidiaries.
Today, at the core of Hermès watches is a strong artistic identity, a house style that is distinct and cohesive as evidenced in its broad range of other wares. It's a quality that few Swiss watch brands, even the long established ones, can equal. The inquisitive creativity of Hermès is expressed in the offbeat forms of the Heure H, Cape Cod and Arceau, and runs even deeper in the series of watches with playful, stimulating complications like the chiming countdown of the Slim d'Hermès l'Heure Impatiente.
We recently spoke to the man at the helm of La Montre Hermès, Laurent Dordet, who was in Singapore to host a private exhibition for clients. Chief executive since 2015, Mr Dordet is an Hermès lifer, having spent over two decades with the company in various top-level positions, most recently as head of the leather goods division in Paris.
---
Hermès was a first mover amongst fashion and leather goods brands in entering the watch business on its own. Classics like the Kelly "lock" and Heure H are huge sellers. But the move towards higher-end, mechanical watchmaking was more recent. How has that segment developed?
Hermès is a family-owned business [by the Hermès, Guerrand, Puech and Dumas families] with a long-term vision, so when the family starts a business, they are dedicated to it. They strive to learn the knowhow and master the metier.
It's been 40 years since we decided to enter the business and establish our company in Switzerland, where the knowledge is. We began with high quality watches from day one. The watches then were quite simple because it was during the Quartz Revolution, but they were high quality in terms of suppliers, materials, finishing.
And one of the founding choices was to bring something new to the trade, so we chose not to work with watch designers. Instead we worked with designers who knew Hermès. As a result, we came up with strange watches, not aligned at all with the common style of the Swiss watch industry, which was very formal, traditional and standardised.
So, the decision to use in-house designers paid off immediately?
Yes, it paid off quite quickly because immediately after the foundation of Hermès watches, with the lines such as Arceau and Cape Cod, we were immediately seen as a UFO, totally different from anything on the market at that time. Hermès is probably the first brand without a watchmaking background to enjoy such immediate success.
After that, it was phase two, 15 years ago, when we decided to vertically integrate and move towards mechanical movements. Hence, we decided to build up a manufacture which took more than 10 years. We bought some dial- and case-making facilities, as well as leather strap factory, investing in Vaucher for its movements.
And if you look at the history of the house, the first Vaucher movement arrived only seven years ago, which is just yesterday. And if you look at what we've achieved in that seven years, two GPHG awards and 10 or 12 nominations, it's incredible.
What are the most significant strides you've made since becoming CEO in 2015?
First of all, to reorganise the company towards a retail-focused thinking. We used to be wholesale-oriented [towards independent distributors]. Now we are very targeted in where we sell. We try to pivot all the organisation, from the factory and workshops to the creation process to the supply chain, to serve the end consumer, and not to push our watches to the retailers. For instance, today we have a private exhibition in Singapore. We are here from Switzerland to showcase the craftsmanship of our watches in greater depth to our customers.
I come from Hermès and I'm not a watch specialist, so this is the key change I tried to implement. For the rest of the strategy, there is no real change as we're a company with a long-term vision. We need to upgrade ourselves in making mechanical watches, more precious and complex watches for both men and women. We are constantly upgrading our timepieces so that we are perceived as a real Swiss watchmaker, which we already are but we must prove everyday with our products.
Would you say the men's watches are adequately recognised?
I think it is great that this company has obtained such intellectual recognition from the industry within seven years. But now, we want to achieve the same level of commercial recognition. It's challenging because we have to develop the awareness and legitimacy of Hermès as a watchmaker. As you said, we're known as a bag and accessory maker, so it will definitely take time. But the family has time.
You once mentioned in another interview that ladies' watches constitute 80% of Hermès watches, but much effort has been put into making great men's watches. What are your plans for the segment?
Women's watches are our core because that is our origins. Even though it's a recent business, the men's watches are developing fast. After that, the better will win. We try to have the best growth in each segment. For sure I think the men's watches will grow faster because it's smaller and so we should balance our mix to 30-70 or 40-60 in due time.
We've just launched the Carré H so now we're building on three different men's lines, which are the Arceau, Slim d'Hermes and Carré H. And we plan to add a another line of men's watches within the next 18 months. So we'll have four lines but I can't tell you more.
We're also working on our next complication, which we'll launch every second year. Every year, we'll propose two or three complications and step by step we're convincing our watch specialist customers. The idea is to take one step at a time. It'll be a long path but we're prepared for it.
There are several other fashion brands that have acquired high-end independent watchmakers, like Louis Vuitton with La Fabrique du Temps, and Chanel with stakes in Romain Gauthier and F.P. Journe. What are your thoughts and what does Hermès plan to do in this regard?
Each brand chooses its own path and its own way of becoming a real watchmaker because Chanel, Vuitton and Hermès do not come from the watchmaking world. Hermès however was the first amongst them to choose this path, investing 40 years ago, investing in Vaucher 12 years ago.
They made choices that corresponded to their capacity. Chanel, for instance, is more women-oriented so they don't need a lot of movements and Romain Gauthier corresponds to the micro volumes [for men's watches] that Chanel might be interested in. Whereas Vaucher is big; it has a fantastic structure whose capacity and power is huge.
The road has been difficult but we're are happy with the choices we made. We're very happy to have Vaucher next to us and we do not plan to acquire more.
How was the result of moving to SIHH?
The response has been great. It has been quite the recognition for our brand to be part of this new league. We got a very warm welcome from the other brands. They were very happy to have Hermès amongst the haute horlogerie players. So, it was quite satisfactory for us to be here.
What have you learnt about the Swiss watch industry so far and how different is it? 
First of all, I would say it is a lot more difficult than bags [laughs].
I was not a specialist of the sector so I expected the production to be very industrial like the way the car industry is for example. I was quite surprised that there's more craftsmanship involved, which is much more charming and interesting than I thought.
Secondly, it's an industry that has been turned around in many ways. The distribution has completely turned around over the past 10 years as companies shift from wholesale to retail and now e-commerce. So, the game has changed completely.
With regards to Hermès, watchmaking is clearly a totally different business. It is not fashion, it's a timeless object. Nonetheless, it is still totally tied to the philosophy of Hermès – to combine technicity, knowhow with a totally different creativity and style.
Hence, in the end I find the same philosophy that I experienced in bags and other businesses. And the fact that it is part of the group means that the creativity is cultivated by all the other metiers and vice versa. It is a real asset for us to be a real Swiss watchmaker and have watches made in our own facility, but at the same time we like to keep an open mind and be nurtured by many different fields and talents.
---
Back to top.
---
You may also enjoy these.