Apple Introduces the Luxe Apple Watch Hermès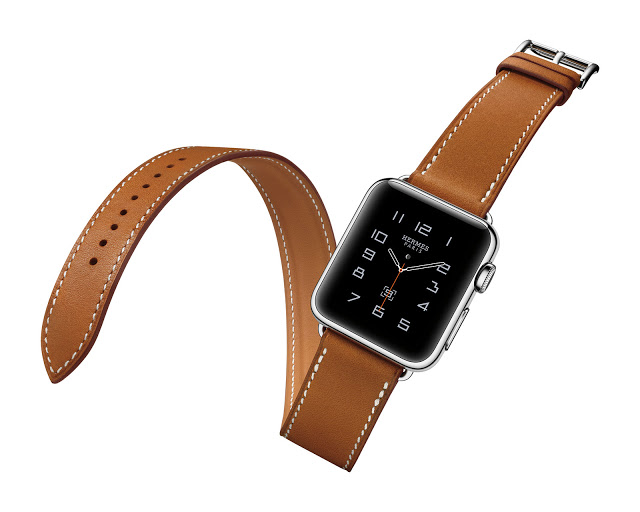 Apple has just announced the Apple Watch Hermès, a luxe version of its smartwatch paired with hand-made Hermès leather straps and dial designs inspired by Hermès wristwatches.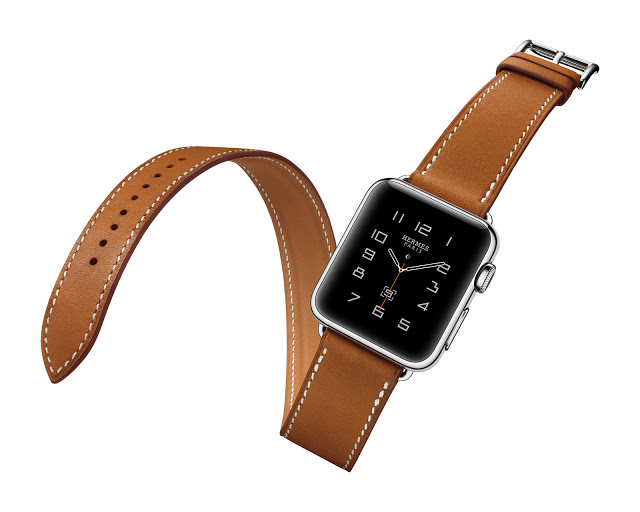 The question of whether the Apple Watch is a luxury good has been definitively answered with the new Apple Watch Hermes. It's an upmarket version of the steel Apple Watch paired with Hermes leather bands in three styles: Single Tour, Double Tour and Cuff. And the Apple Watch Hermes also comes with three dial options exclusive to the Hermes edition. This means the Apple Watch finally gets a leather band that is as well made as the watch case. Available only in stainless steel for now, the Apple Watch Hermes is offered with three strap options. Looping around the wrist once, the Single Tour is the simplest strap option, starting at US$1100.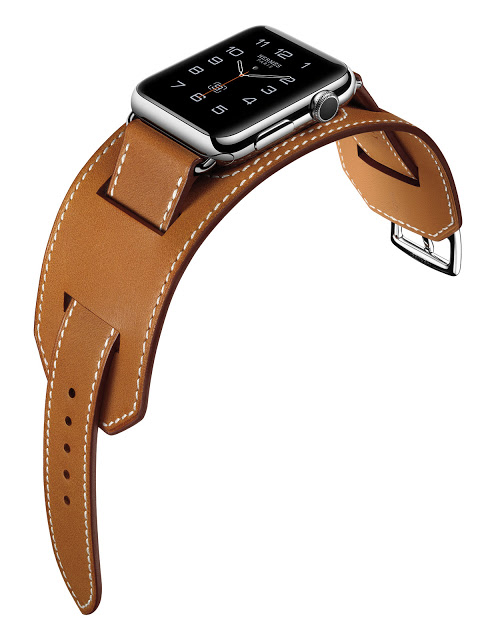 Apple Watch Hermes Cuff
The Double Tour goes round the wrist twice while the Cuff features a leather pad under the watch. All straps are fitted to a steel Hermes buckle. The exact strap options are: Single Tour 38mm – fauve Barenia leather, noir box leather and capucine Swift leather – US$1100 Single Tour 42mm – fauve Barenia leather and noir box leather – US$1150 Double Tour 38mm – fauve Barenia leather and bleu jean, capucine and etain Swift leather – US$1250 Cuff 42 mm – fauve Barenia leather – US$1500

The Double Tour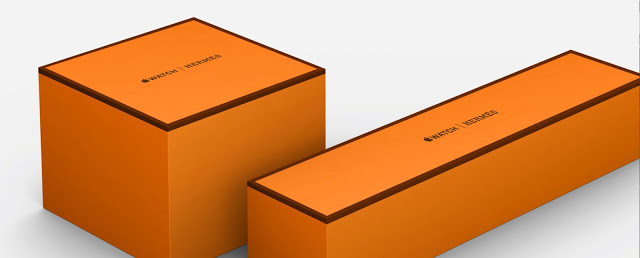 The dial options exclusive to the Apple Watch Hermes are modelled on the dials of the Clipper, Cape Cod and Espace Hermès watches. Each Apple Watch Hermes comes in an orange box just like those for Hermes leather goods.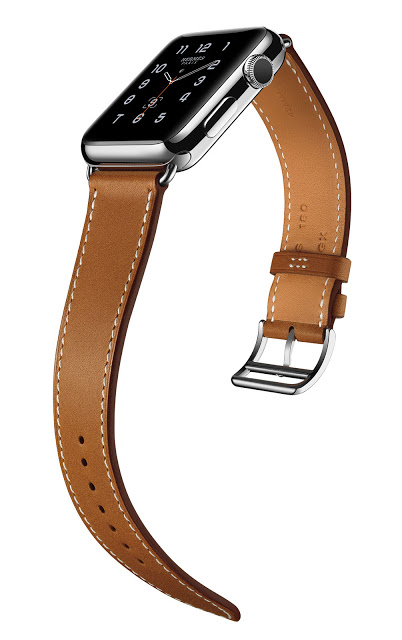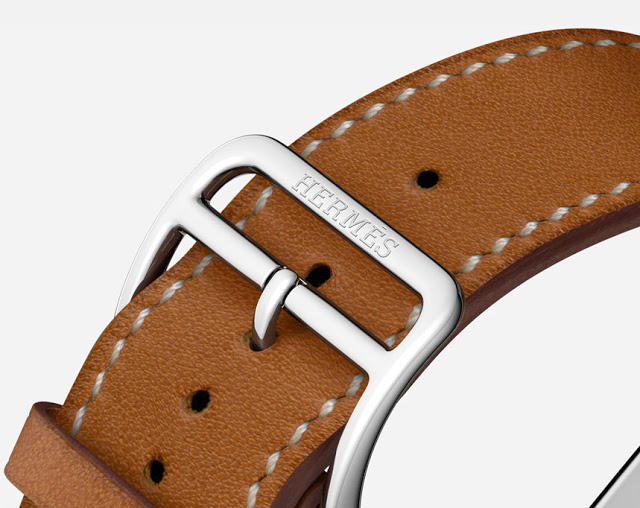 Apple Watch Hermes will be available October 15 at select Apple and Hermes stores, as well as specialty and department stores that carry Apple Watches, in the following countries: Australia, Canada, China, France, Germany, Hong Kong, Italy, Japan, Korea, Russia, Singapore, Switzerland, the UK and the US. For a full list of stores, visit http://www.apple.com/apple-watch-hermes/.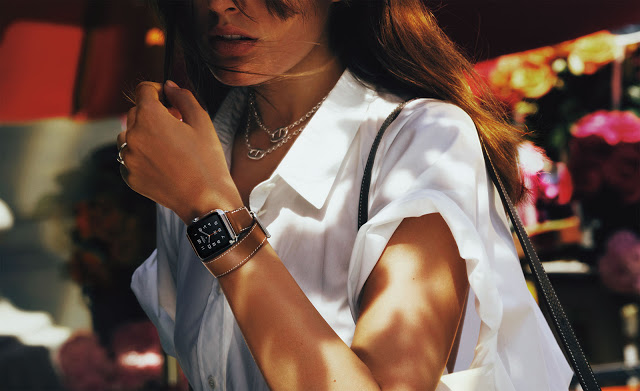 Back to top.
---
You may also enjoy these.