Rolf Lang Introduces the Uber-Luxe, Hand-Made Golden H Marine Chronometer
A marine chronometer housed in an exquisite nest-egg made of gold.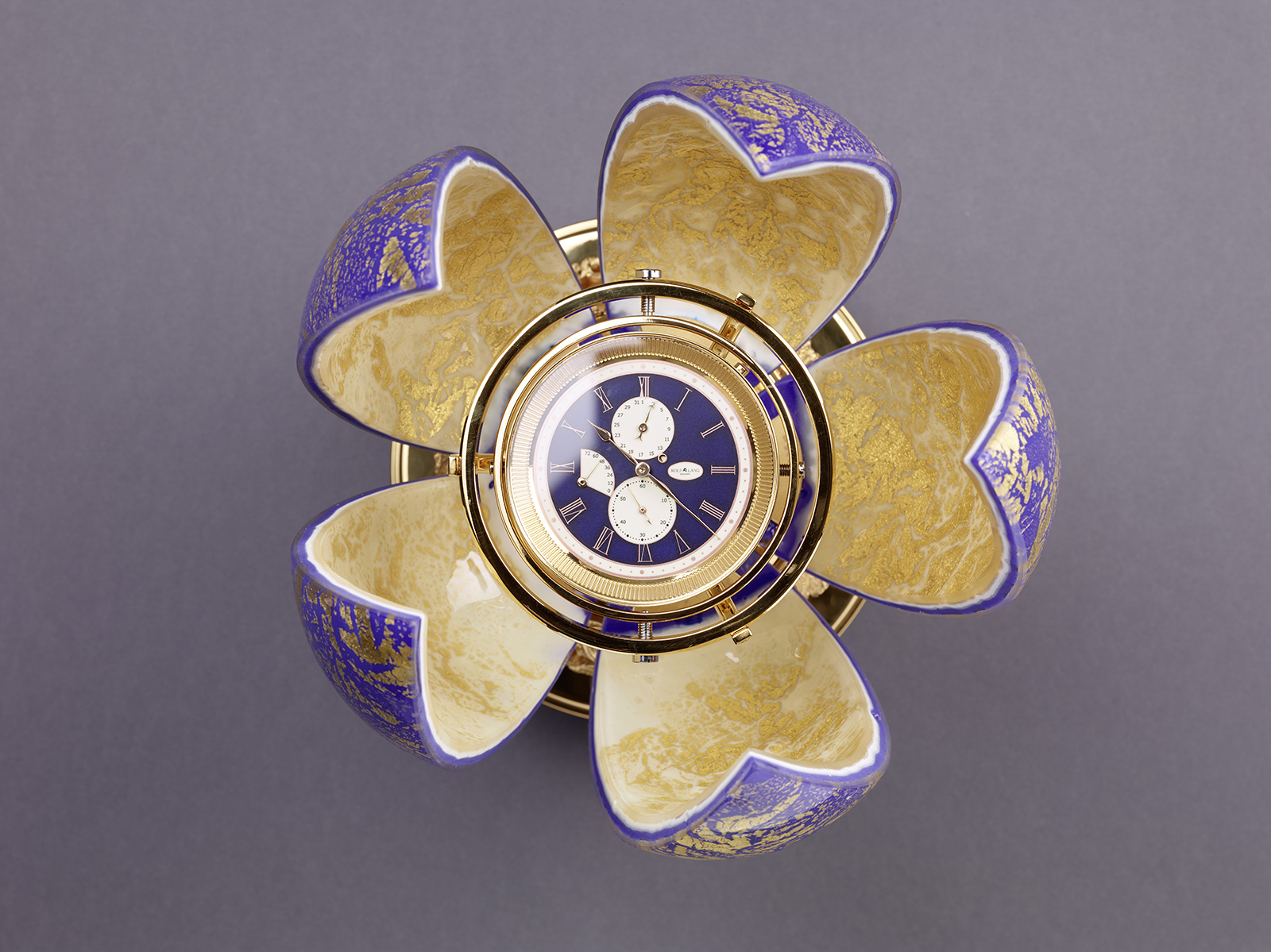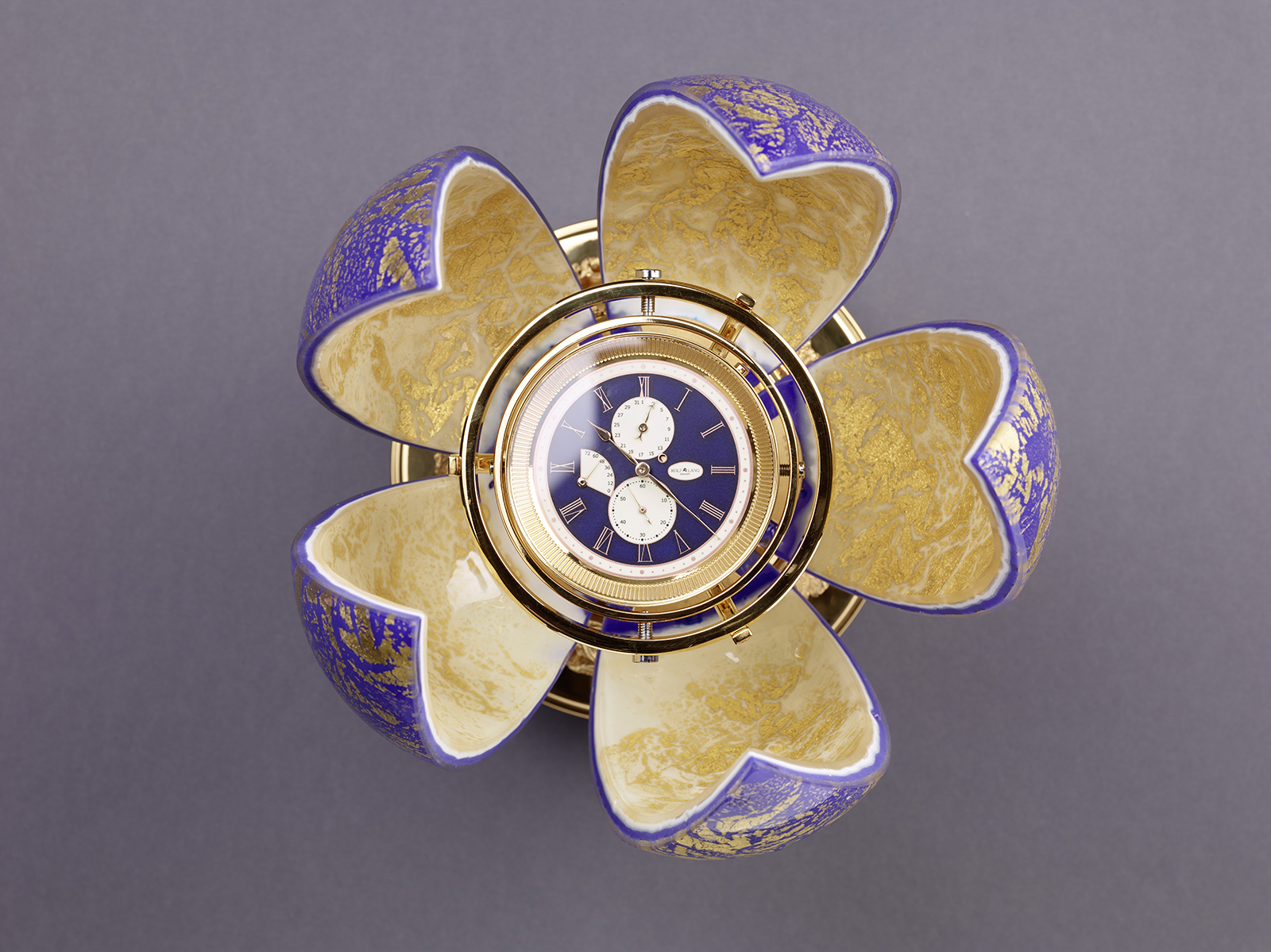 Dresden-based watchmaker Rolf Lang has enjoyed a 54-year career in watchmaking, ranging from a stint as chief instructor at A. Lange & Söhne to prototyping at H. Moser & Cie. to restoration at Dresden's state museum of watches and instruments, the Mathematics and Physics Salon. Horology is, in fact, a family business for Mr Lang. He followed in the footsteps of his father, while his son is Marco Lang of Lang & Heyne.
But Mr Lang only struck out as an independent watchmaker in 2012. His newest creation is perhaps his most impressive and lavish to date: a spectacular marine chronometer made of solid gold and Murano glass, made in honour of English clockmaker John Harrison's H4, and an object that will be perfectly at home on a super yacht.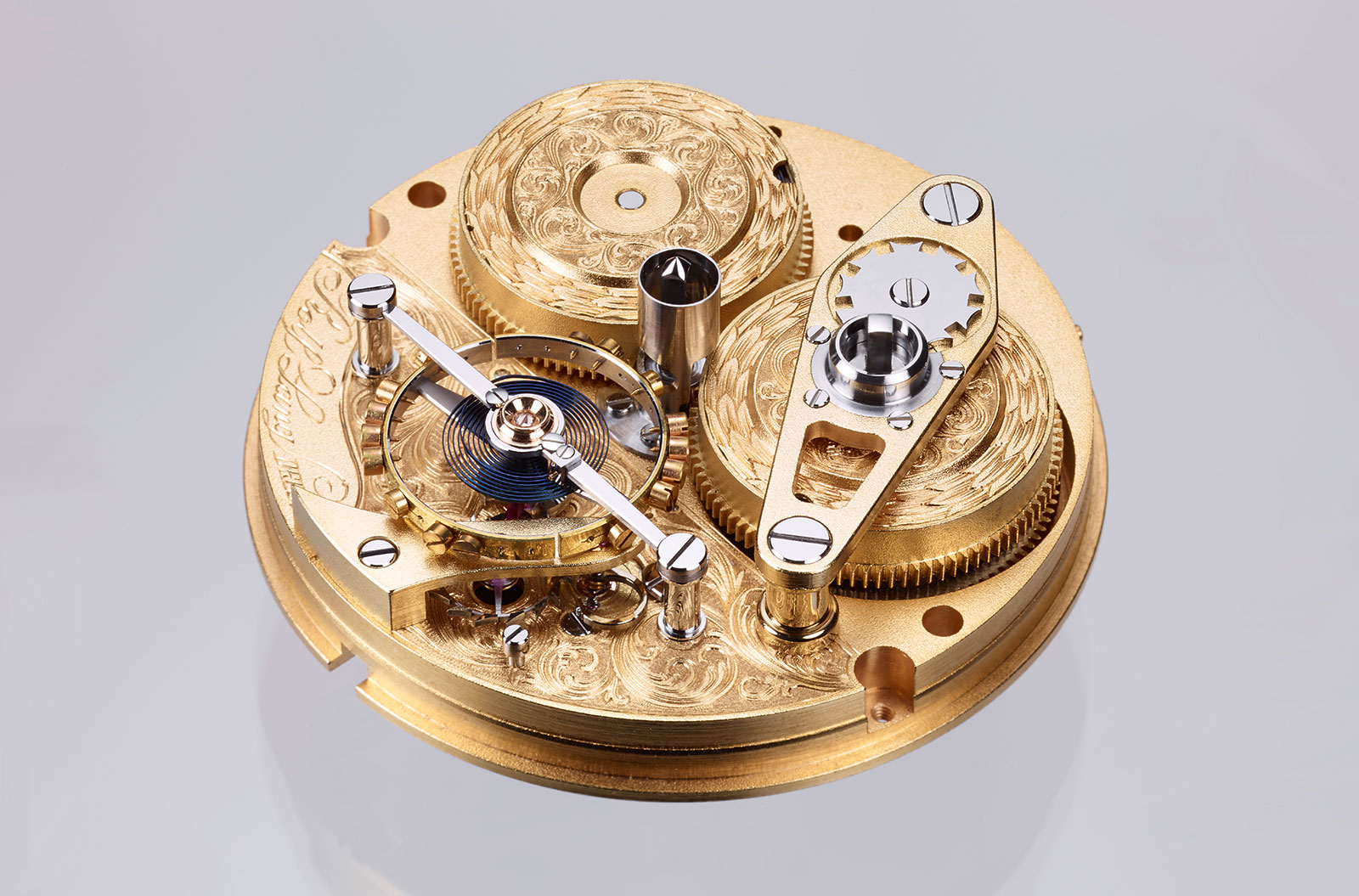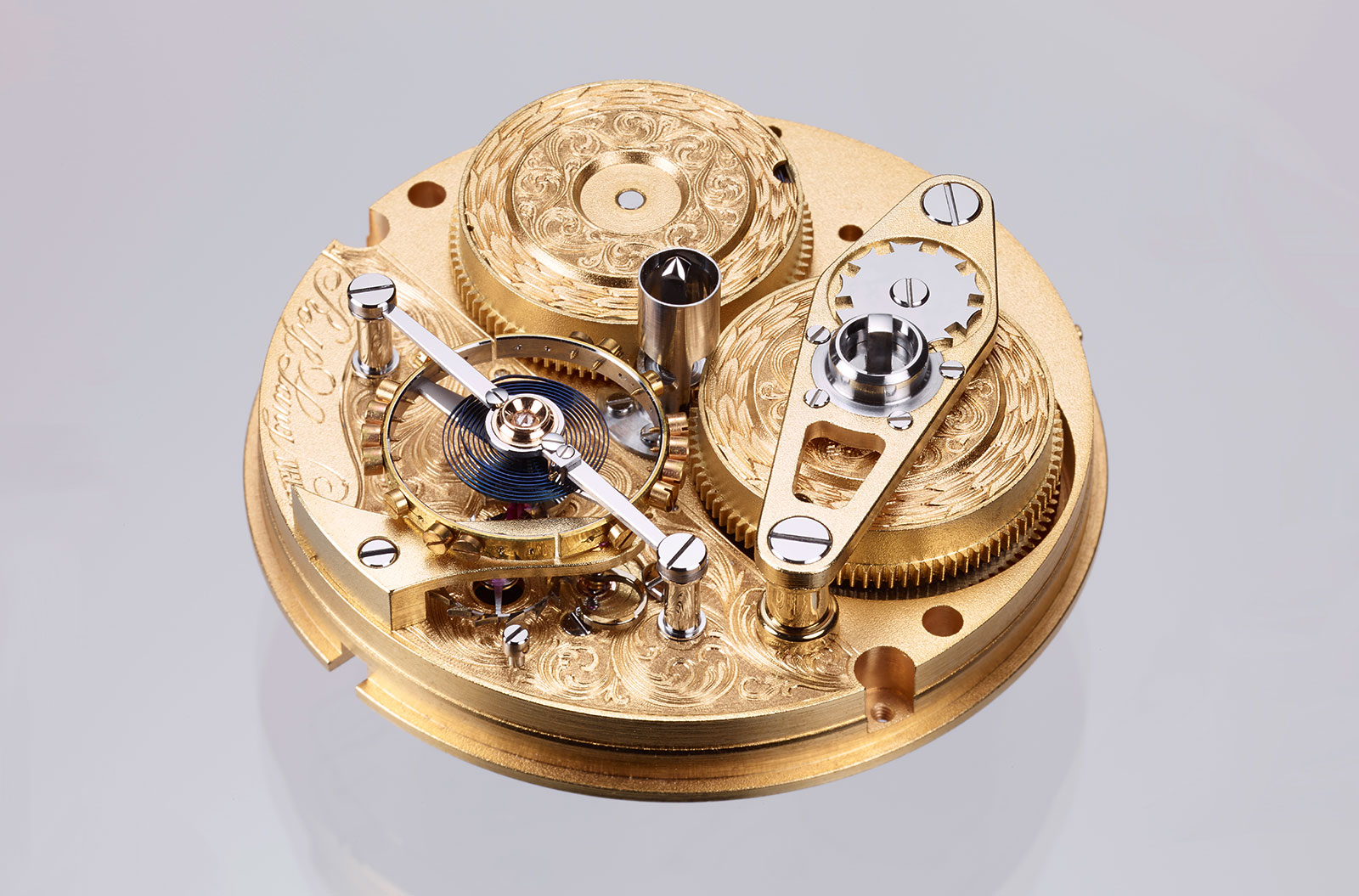 Made with some 6kg of 18k rose gold, the Golden H was created in collaboration with Veridor, a German jeweller and maker of precious metal objects. The egg measures 8cm in diameter, being made of five leaves of dark blue Murano glass covered in gold leaf.
Pressing the button on the base triggers the opening mechanism: it opens the five-wing egg, which turns almost 800 degrees as it opens. The base, with six engraved leaves, also makes an 800 degree turn but in the opposite direction, while the chronometer rises from the inside of the egg. This opening mechanism requires a power supply, so the base has a cord that connects to a power outlet.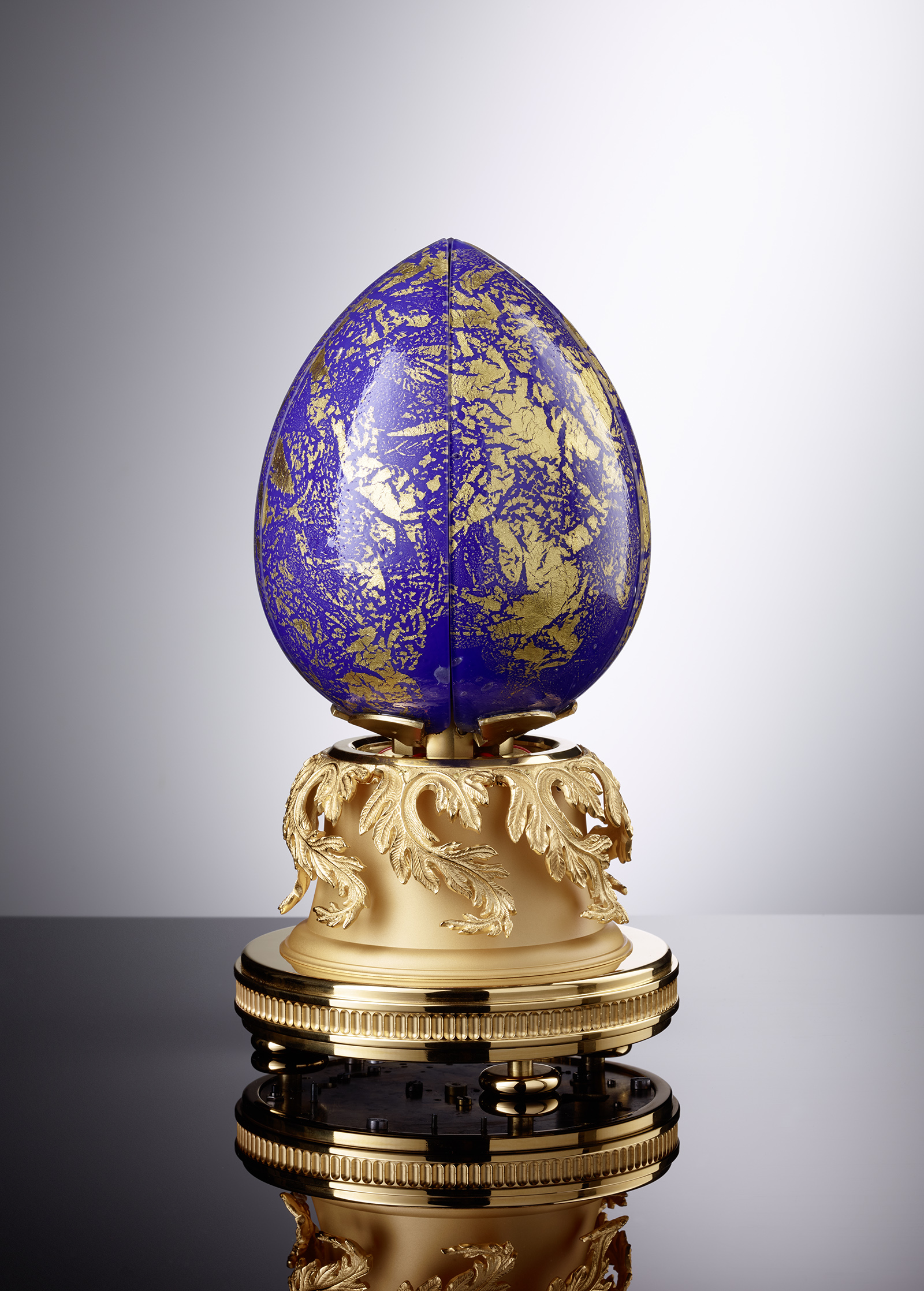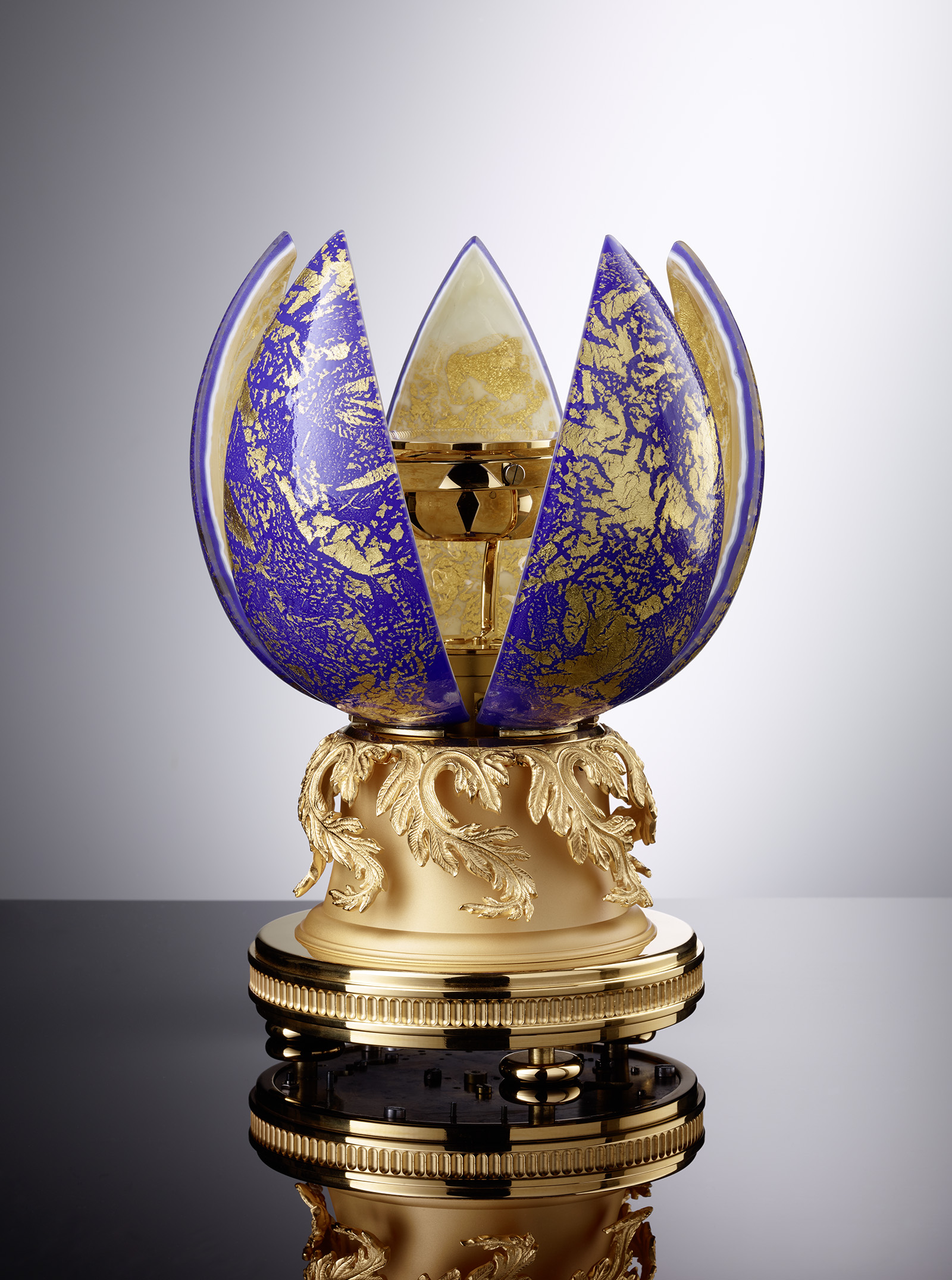 The clock is mounted on an 18k gold gimbal, and has a hand-engraved, double-barrel movement with a 72-hour power reserve. Most of its features are eminently traditional, like the diamond end stone. It's also equipped with a bimetallic screwed balance on blued steel Breguet overcoil, which oscillates at a languid 18,000 beats per hour. And the chronometer is key wound, with two apertures on its sapphire back: one for winding, and the one for setting the time.
The dial is 53mm in diameter, and like the rest of the clock, made of solid gold, as are the hands. Besides the time, the dial also displays the date, power reserve and 24-hour indication.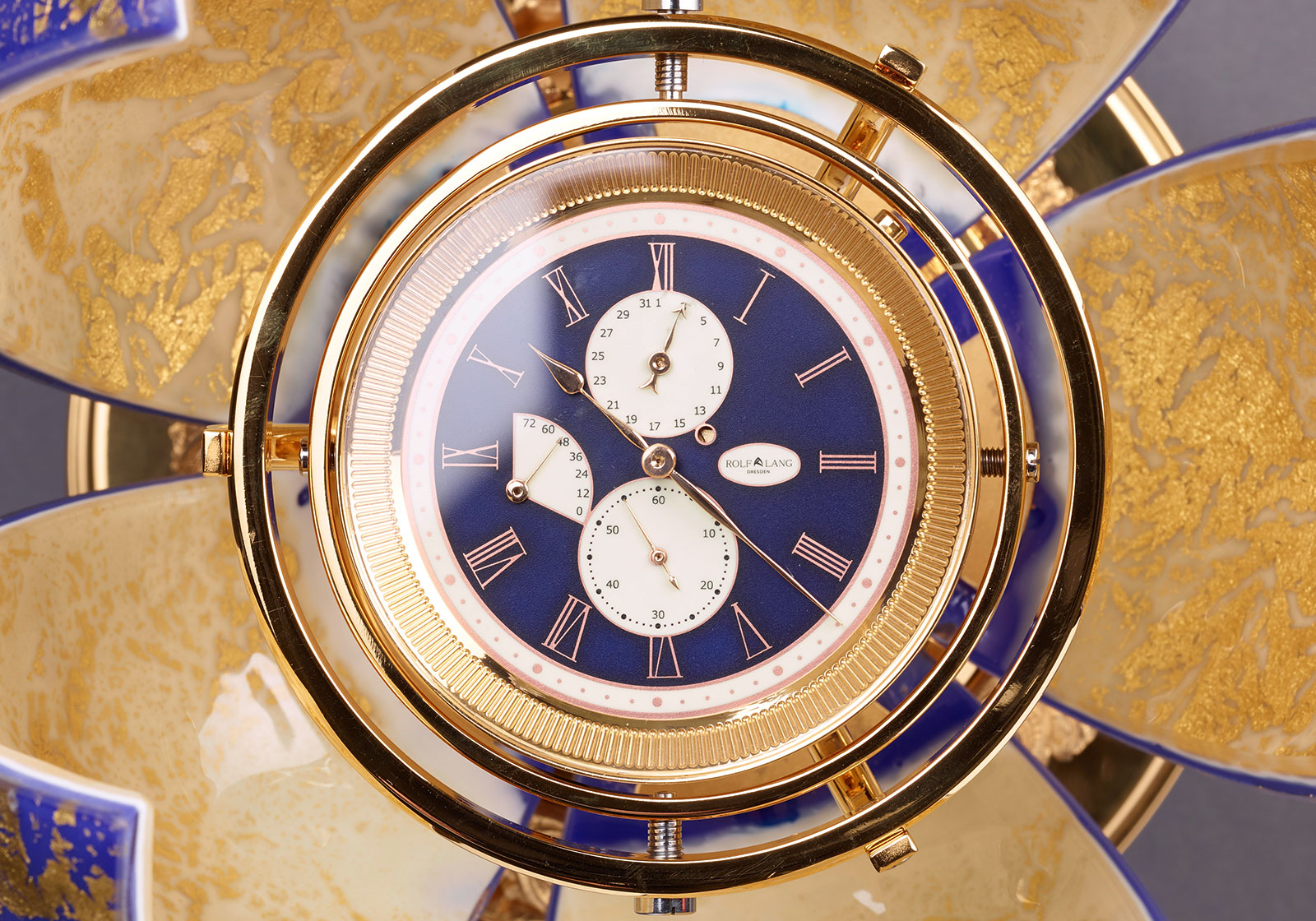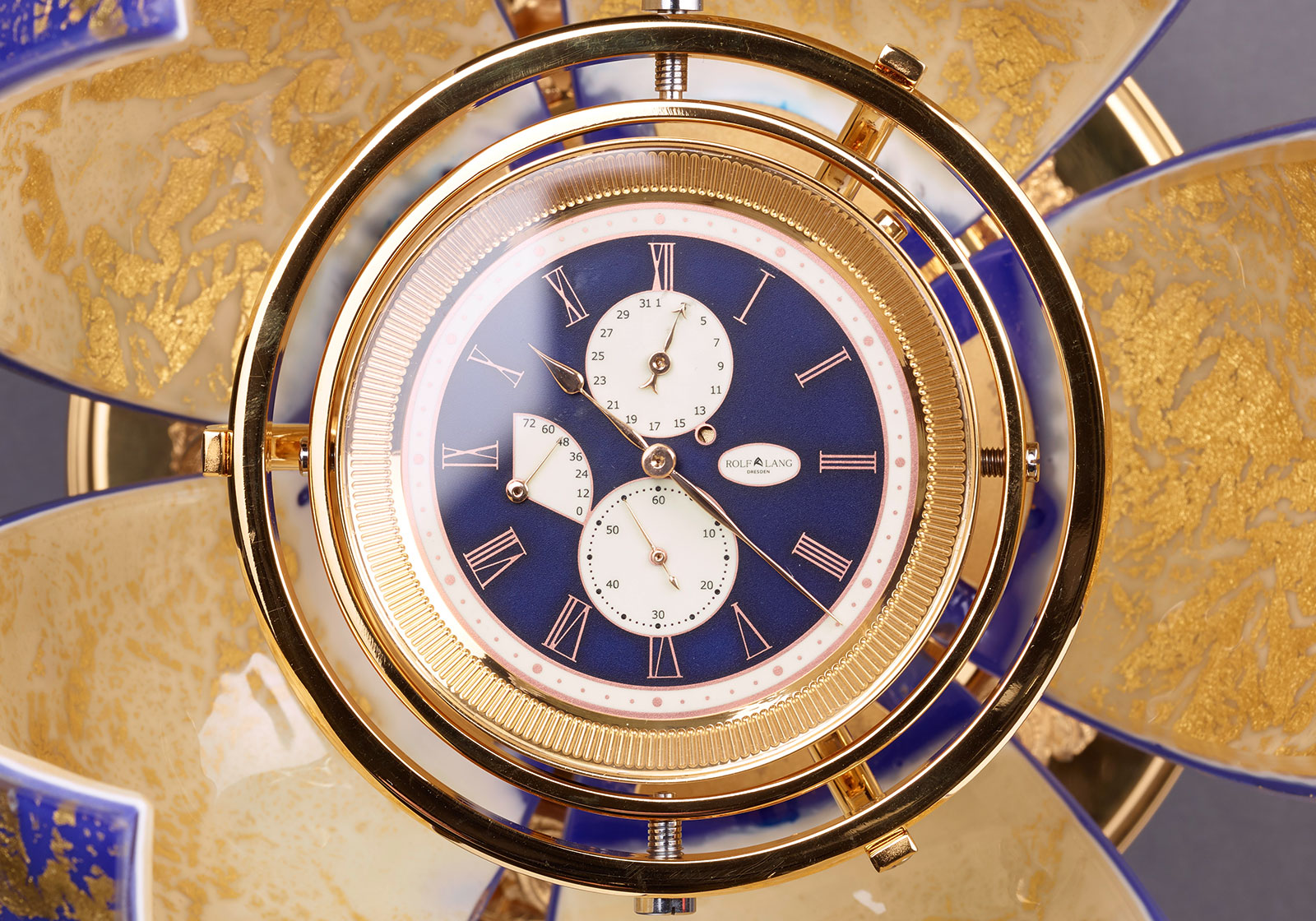 The entire sculpture is 35cm in height and consists of 985 components – made, decorated and assembled by hand in Germany.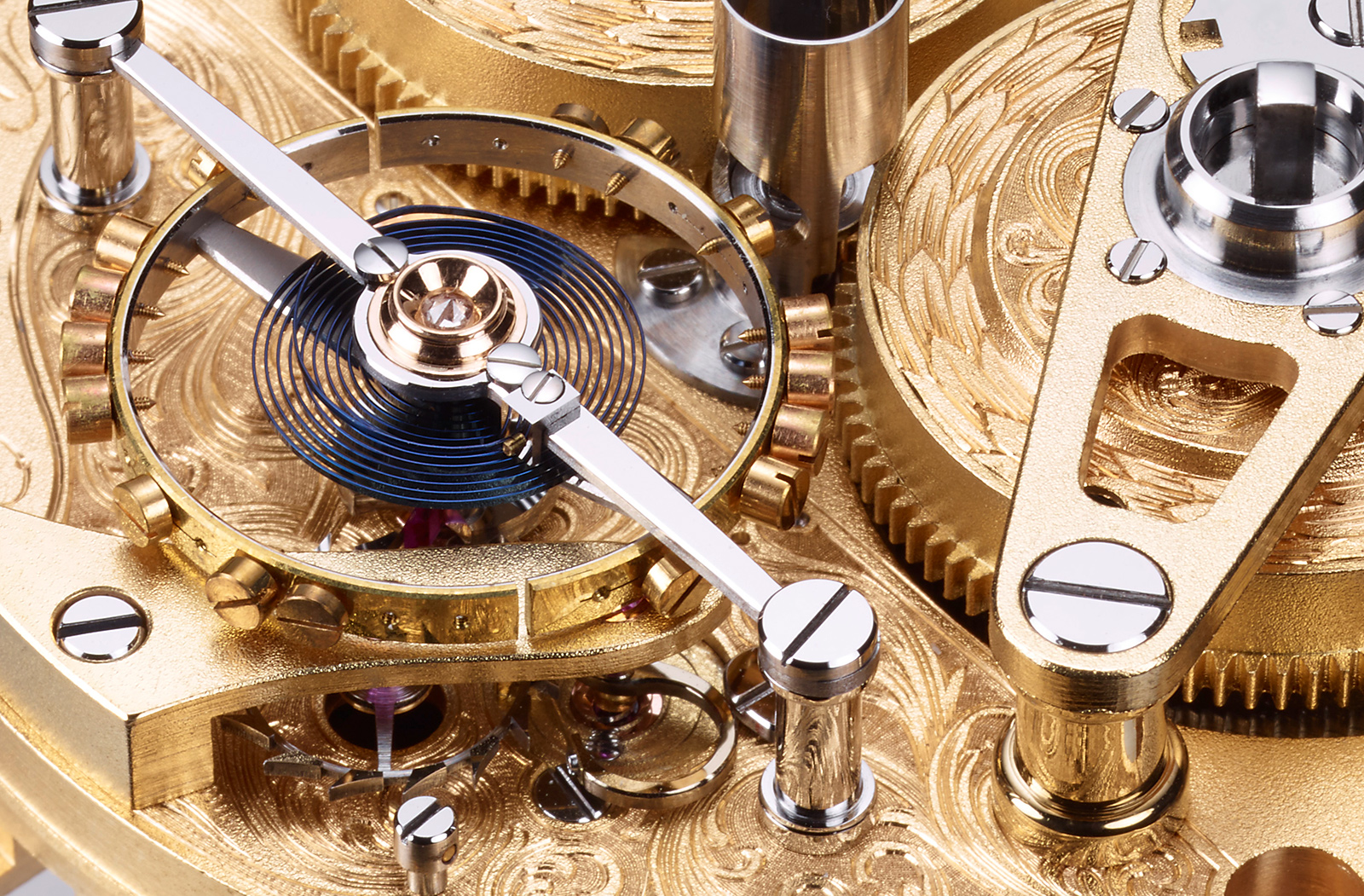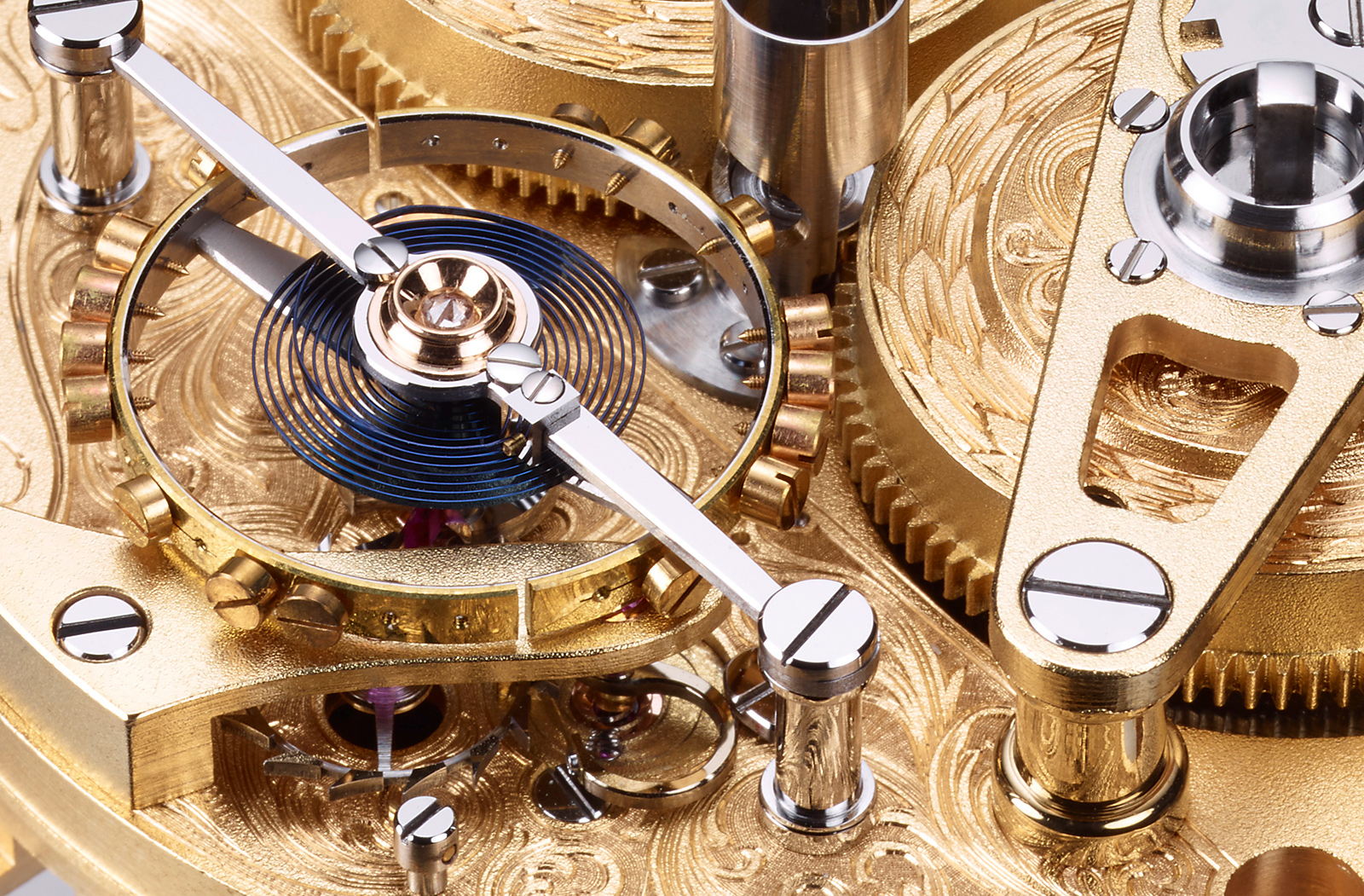 Price and Availability
Delivered in a mahogany box that serves as a display stand, the Golden H chronometer is limited to five pieces and costs €1.2 million. It is available direct from Rolf Lang Dresden.
---
Back to top.
---
You may also enjoy these.