Hands-On with Paul Newman's Very Own Paul Newman Daytona
An ordinary Daytona ref. 6239 but perhaps the ultimate Rolex?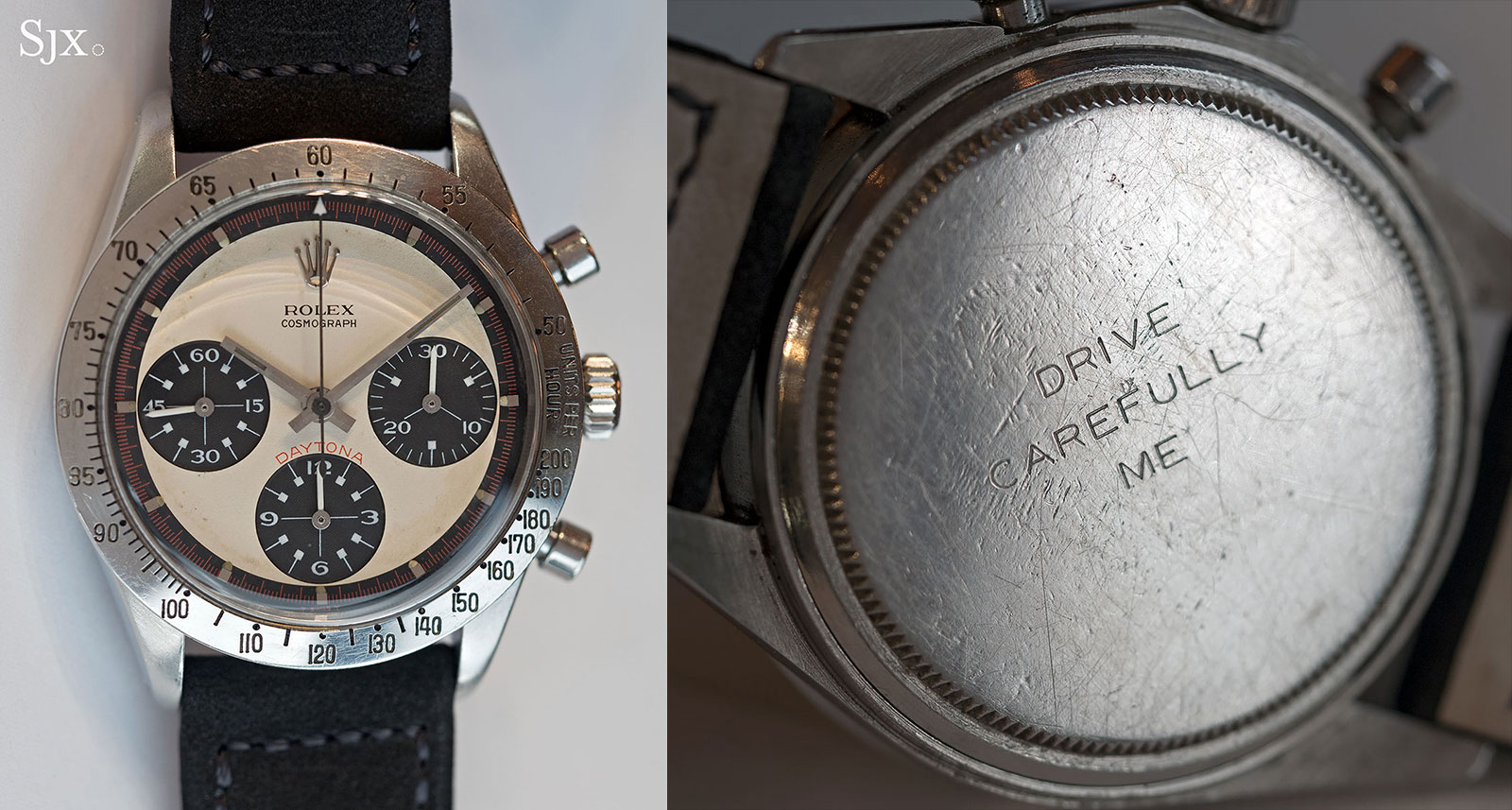 Like Jane Birkin's own Hermes bag or the Mao jacket Mao Zedong himself wore, Paul Newman's "Paul Newman" Daytona is the watch that created a cult object.
Two things set the watch, actually a Rolex Cosmograph Daytona ref. 6239, apart from typical celebrity memorabilia. Paul Newman did own the watch, but more importantly gave his name to this type of "exotic" dial Rolex Daytona, precisely he was often pictured wearing the watch (though he himself had no hand in the bestowing of the nickname).
And perhaps even more crucial – "Paul Newman" Daytonas are already stupendously expensive items, having become the sort of trophy that's sufficiently famous (and eminently Instagram-able) such that even casual watch enthusiasts covet one. A average, even poorly maintained, example is worth US$100,000, give or take.
All of the priciest Daytonas to date, however, cost that much because they are rare, and not because of any celebrity connection. The record price for a "Paul Newman" Daytona was set just earlier this year, when a ref. 6263 in yellow gold, one of perhaps three known, sold for just over US$3.83m to a London-based vintage watch dealer.
But unlike the other record-setting Cosmograph Daytonas, the Paul Newman "Paul Newman" is an ordinary specimen of a Daytona, a trait that might ironically add to its appeal.
Bearing the serial number "2'005'325", it's a ref. 6239, steel with pump pushers and a black-on-white "panda" dial. On most days such a watch would average US$100,000 to US$120,000. And most of the time, there will be several available from both dealers and auction houses.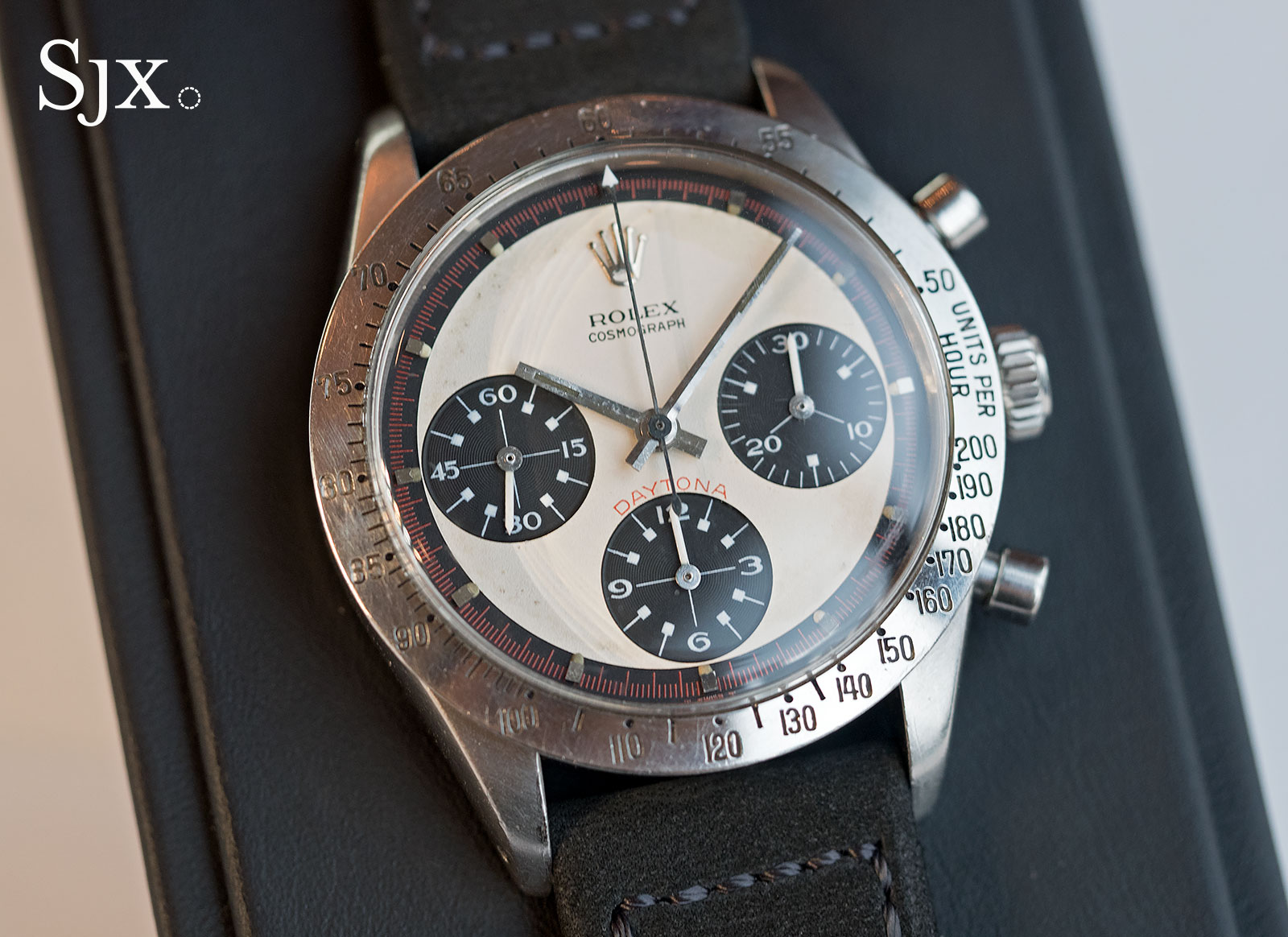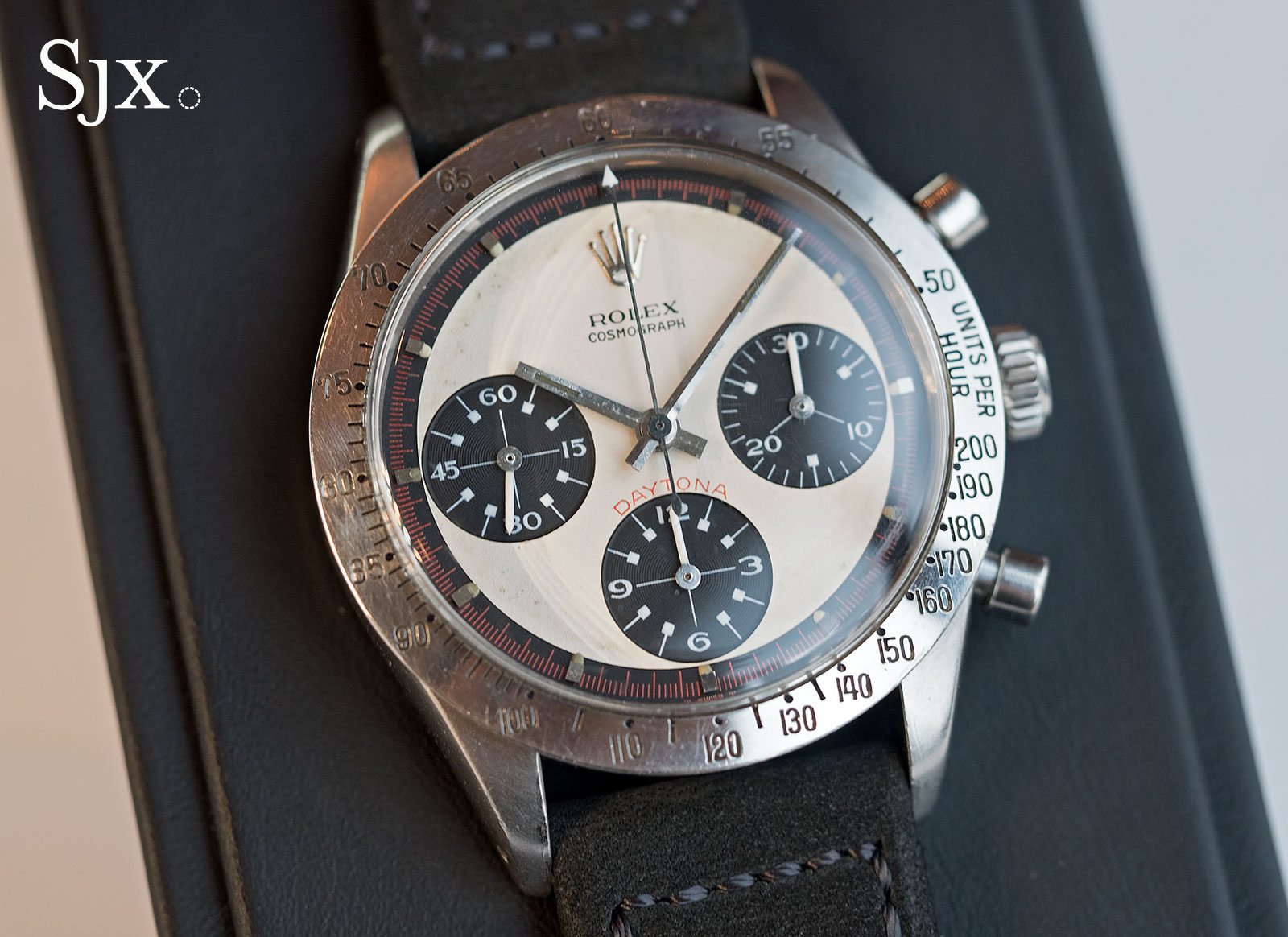 This commonplace quality might, in fact, boost its desirability, much like other valuable, perhaps even iconic, yet intrinsically ordinary objects – status symbols that are disconcerting ordinary yet wildly expensive. Think of Damien Hirst's pickled shark in a tank or a carbon and polymer Richard Mille.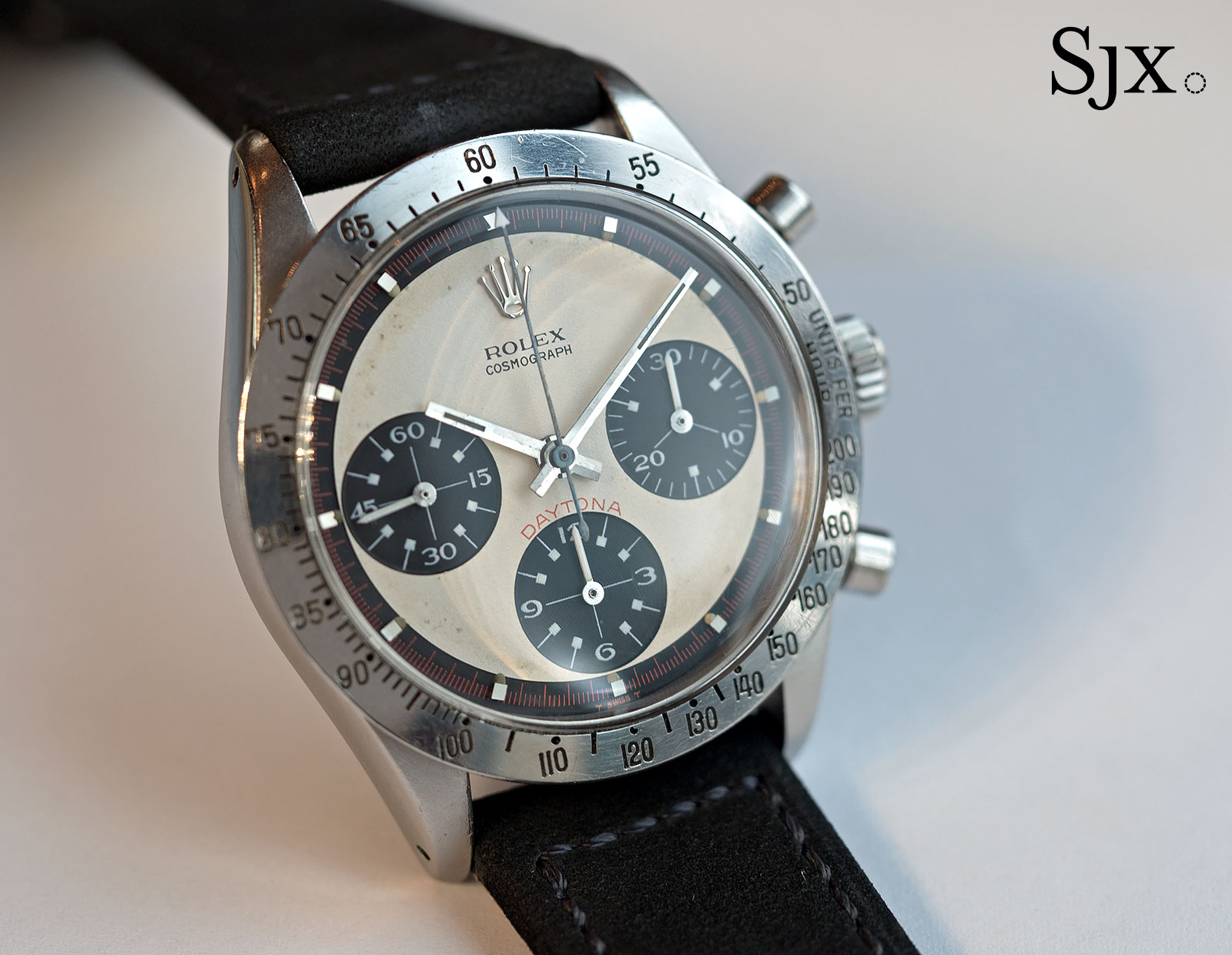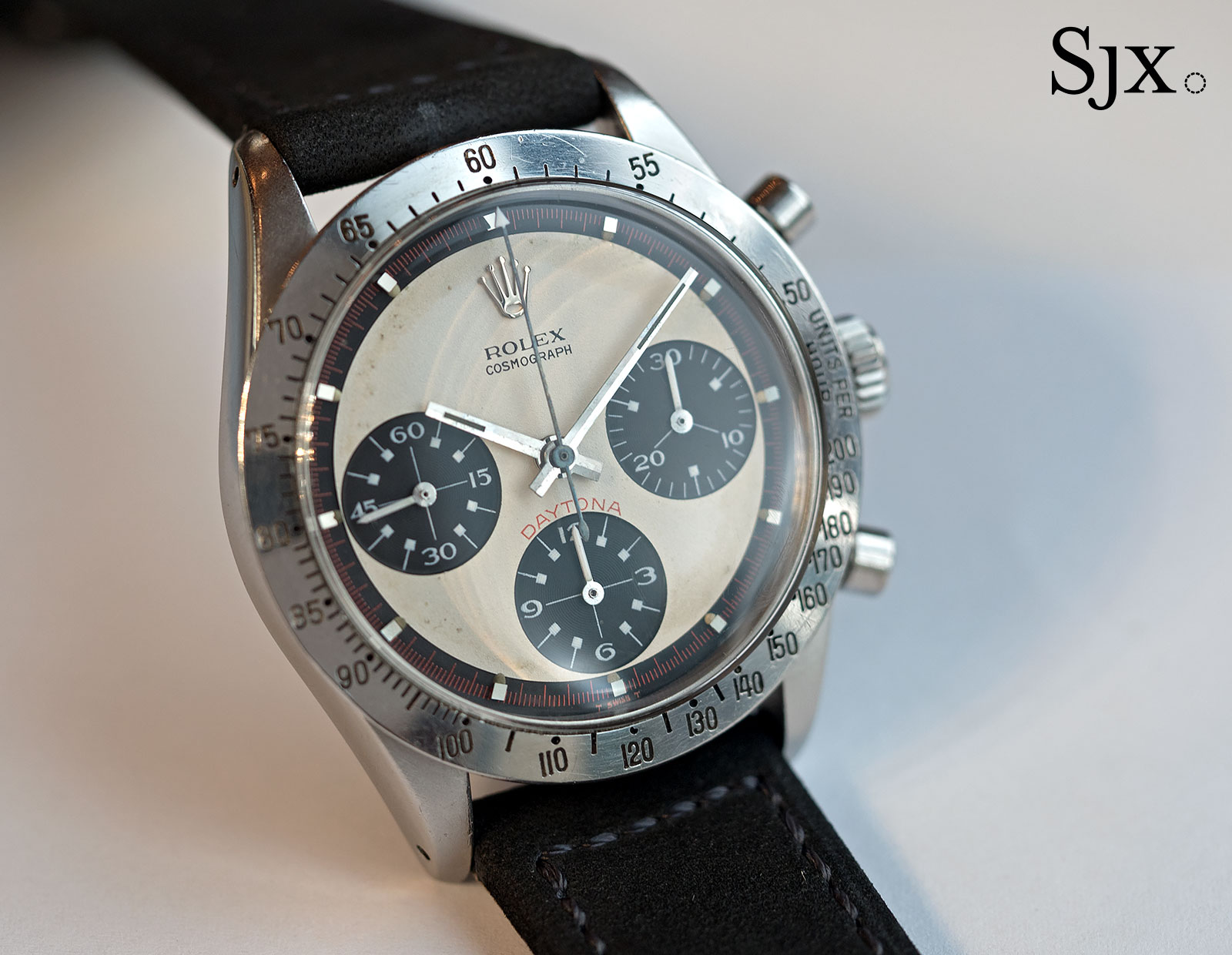 ---
Paul Newman wore the watch nearly everyday for about 15 years, so the watch unsurprisingly shows mild, honest wear.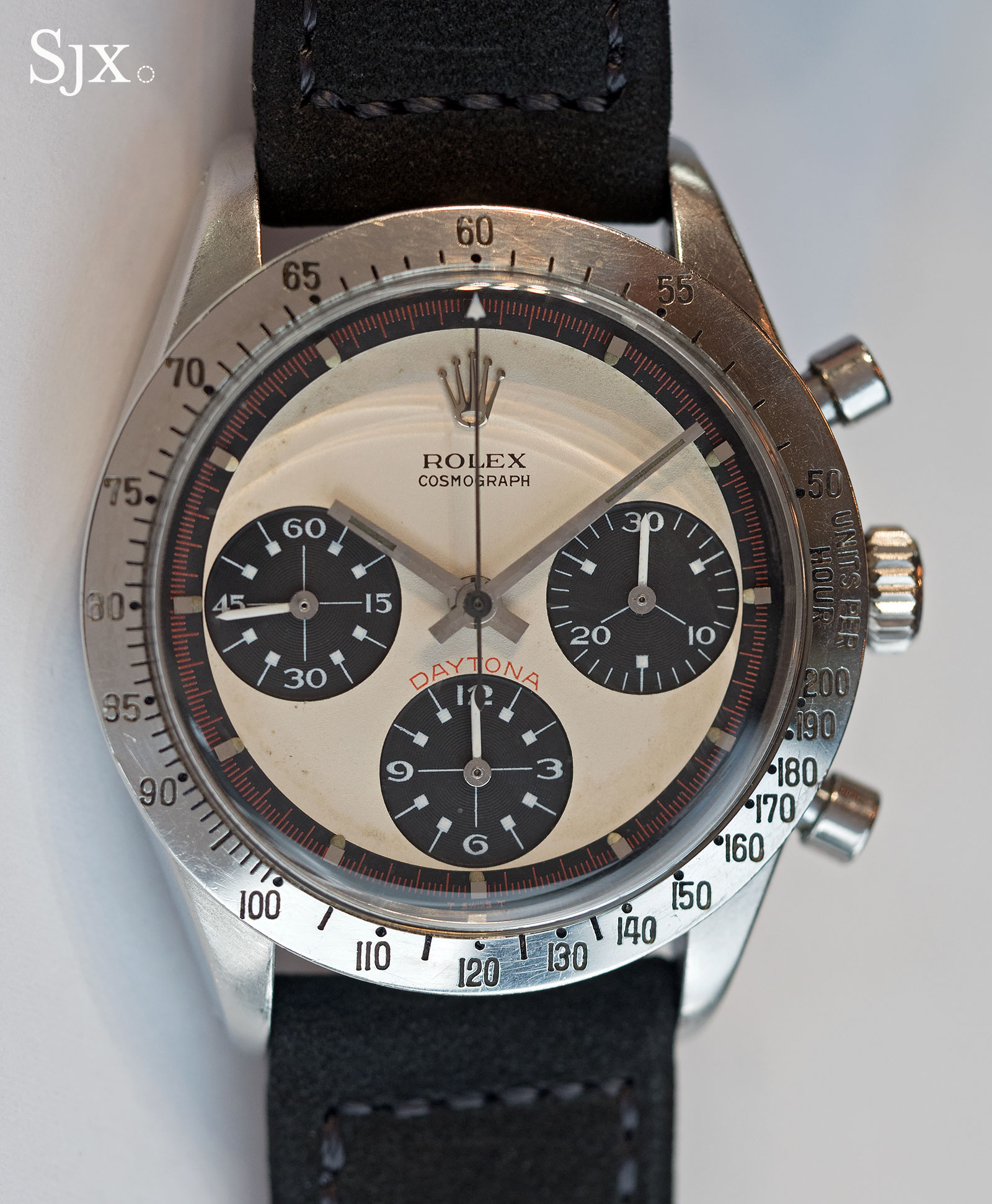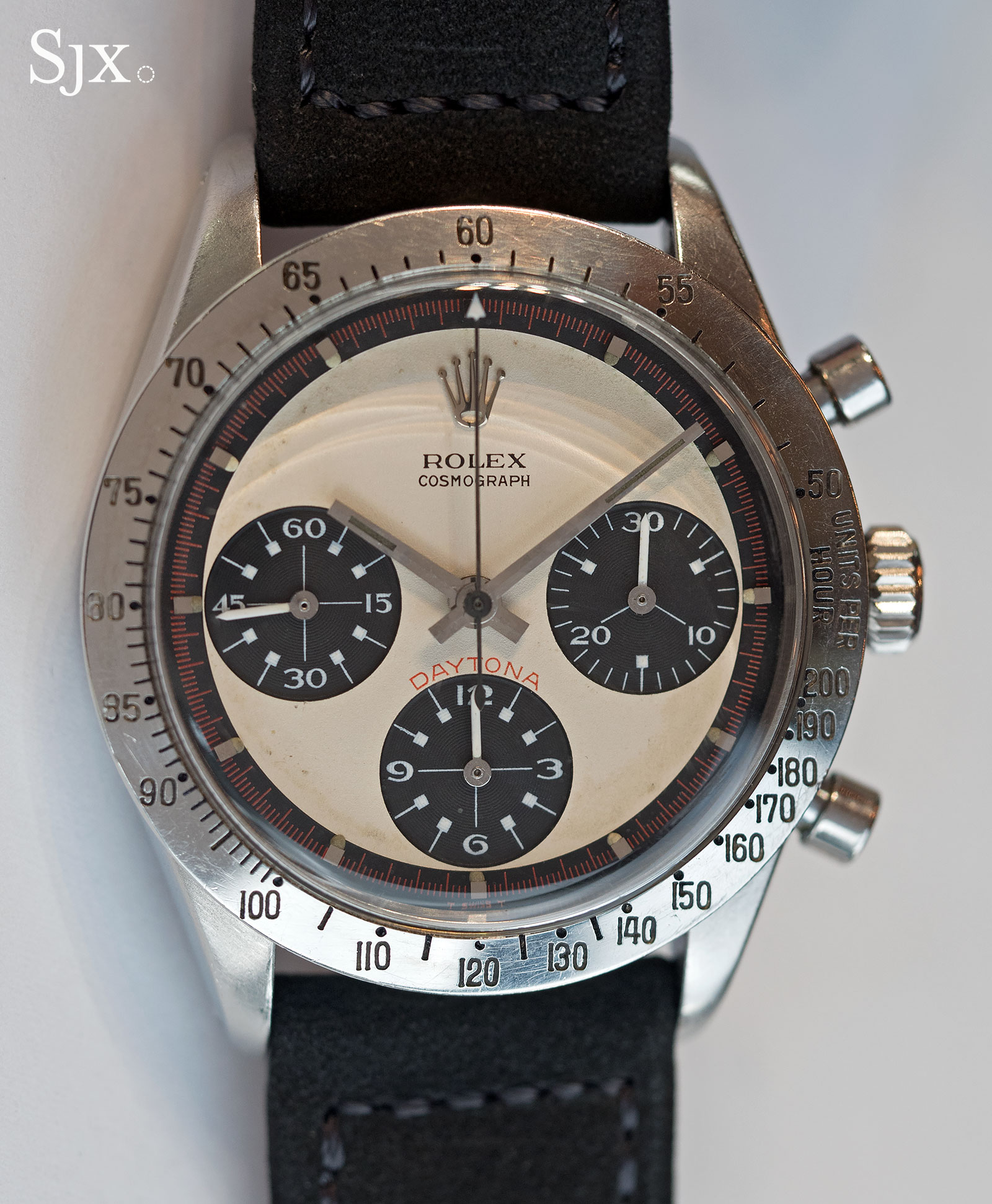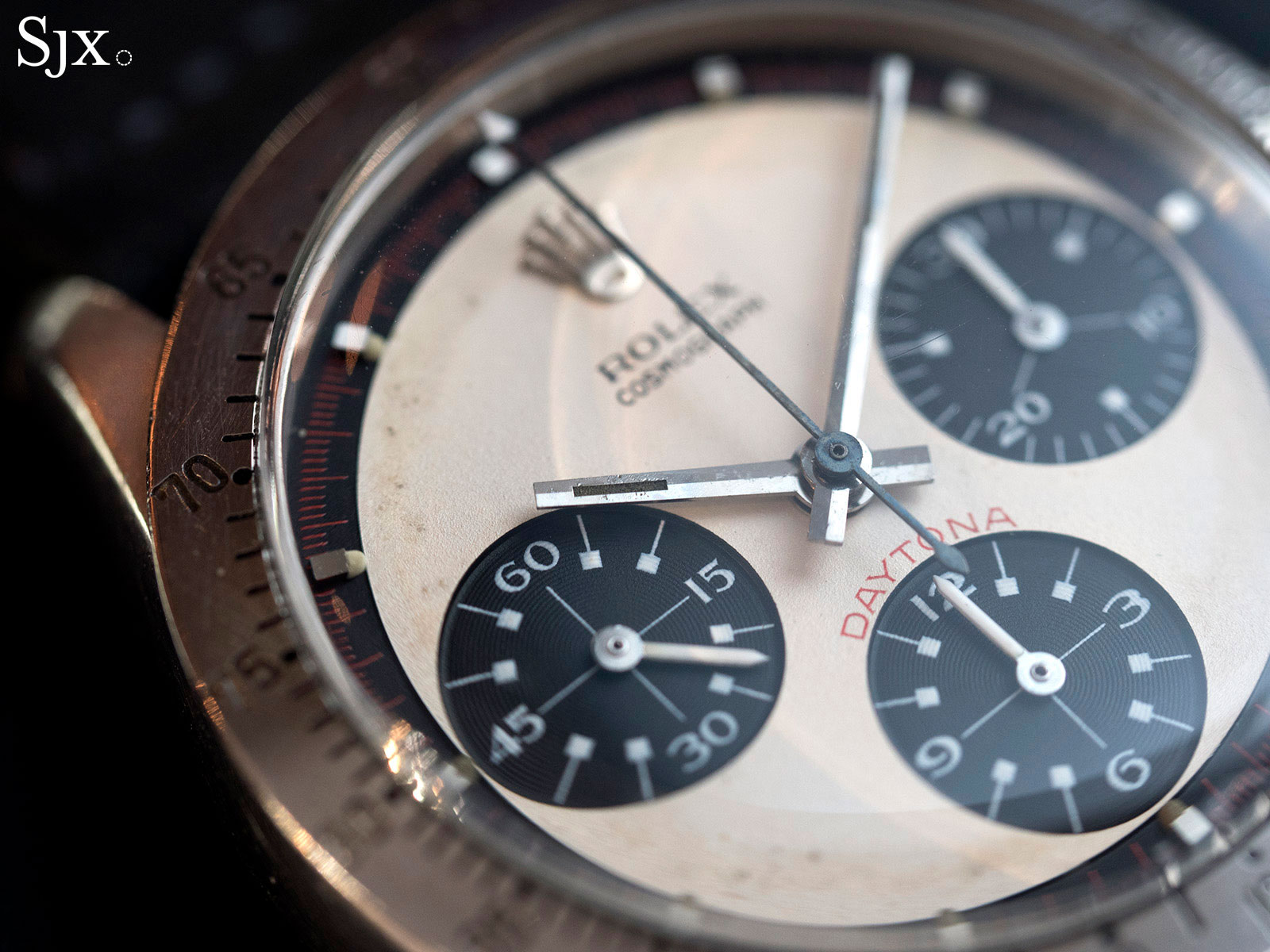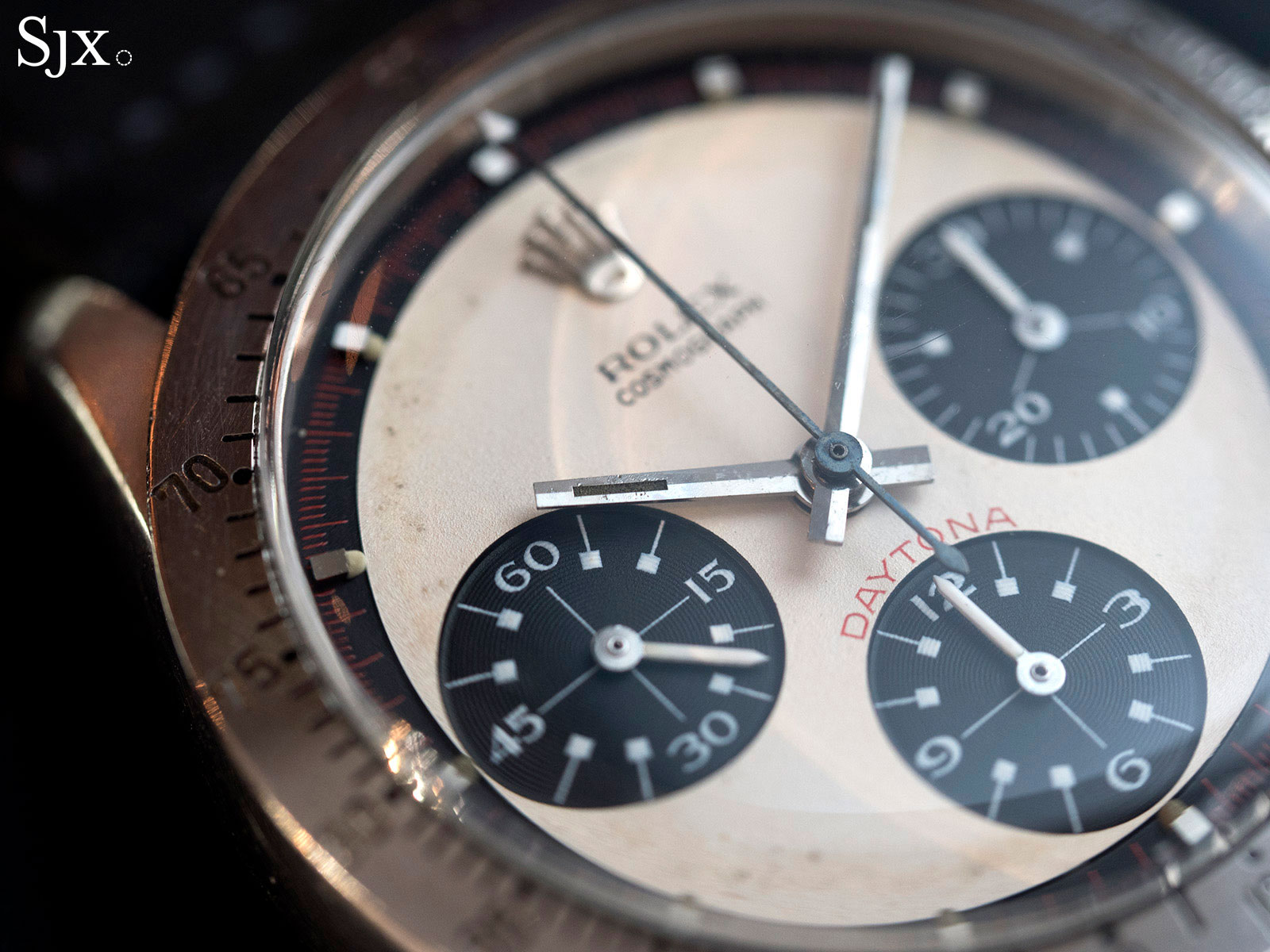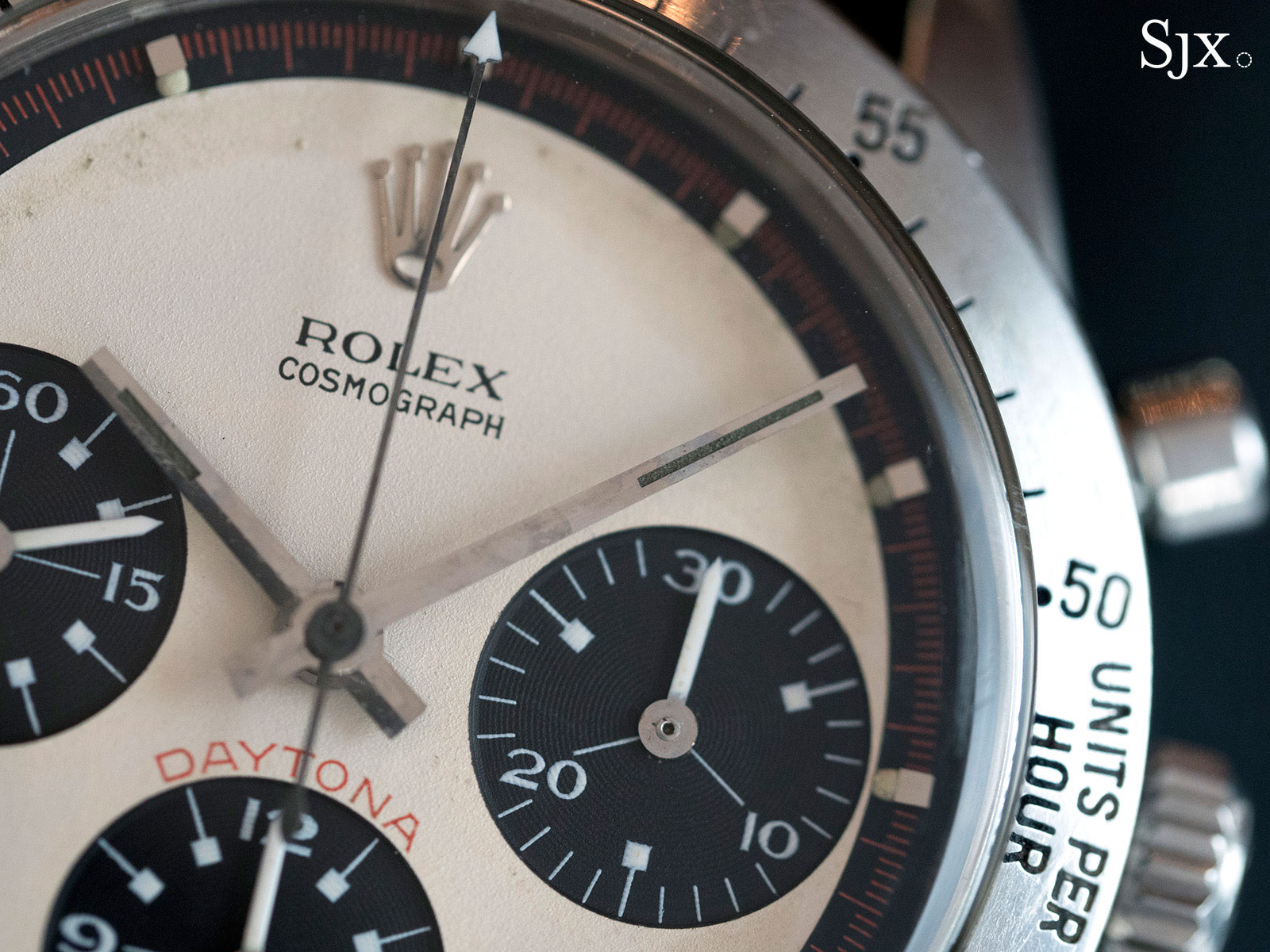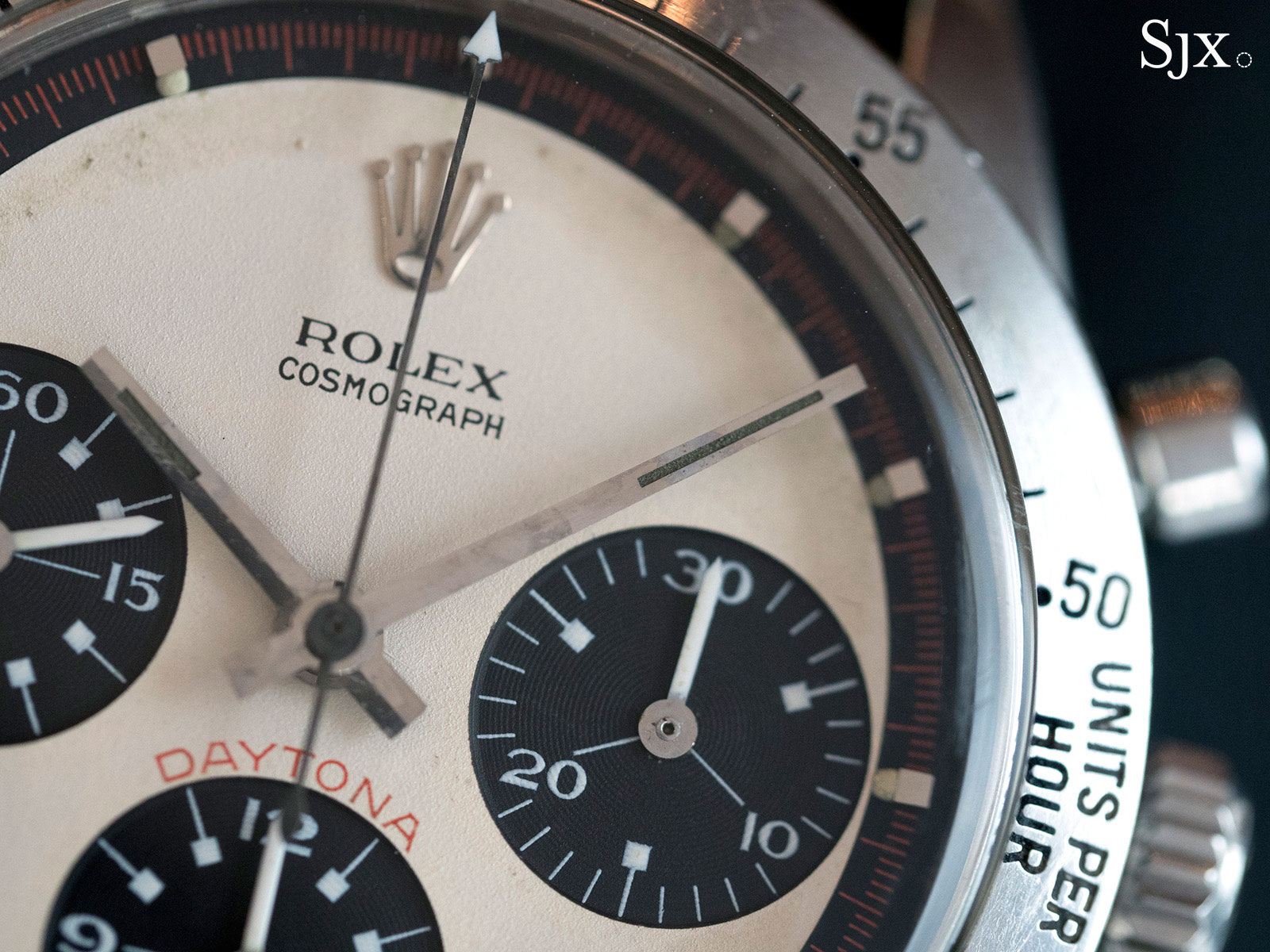 The dial has some minor spotting, but notably well preserved tritium on the hour markers. The case is worn, but is substantial and retains strong lines.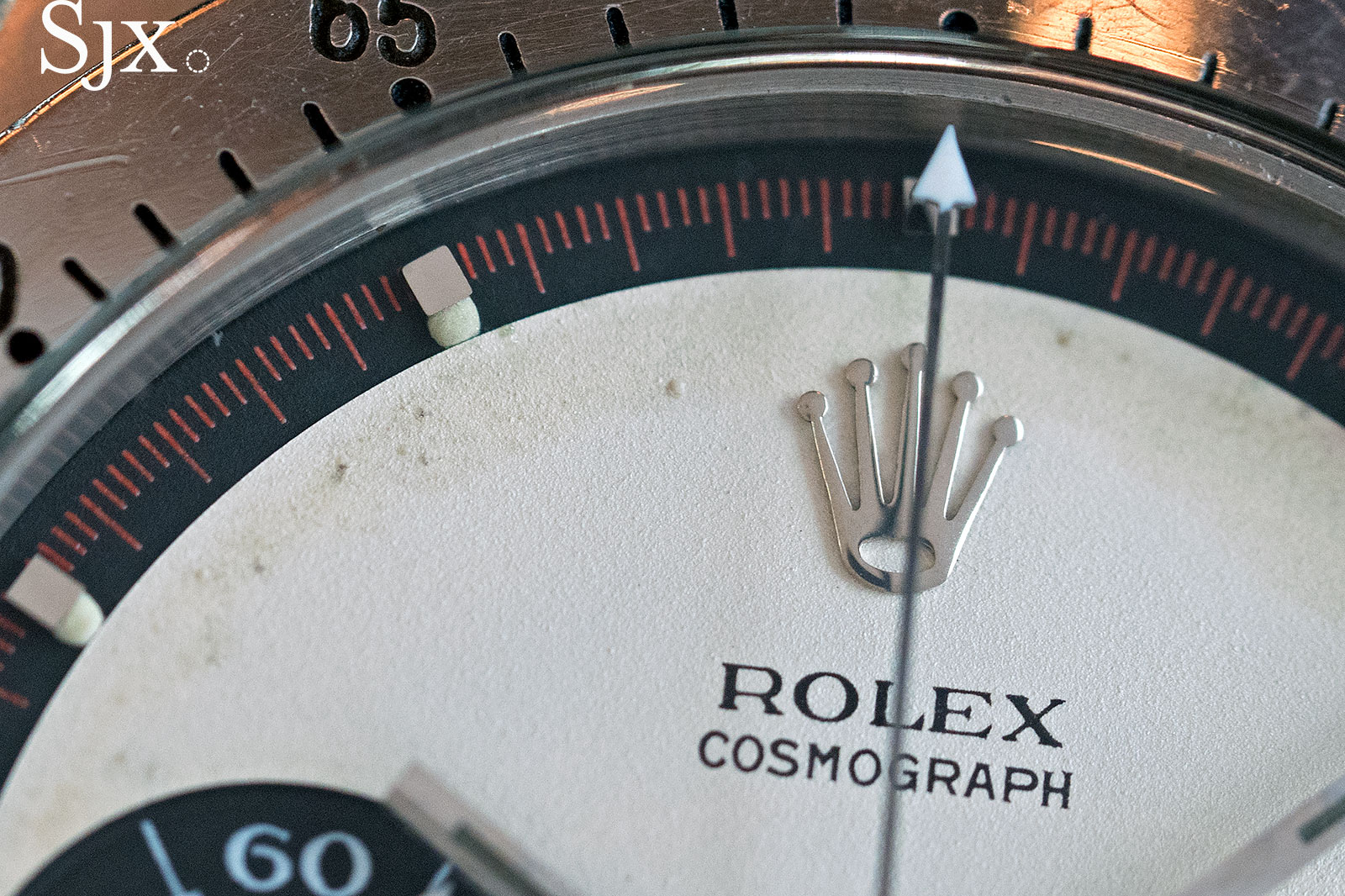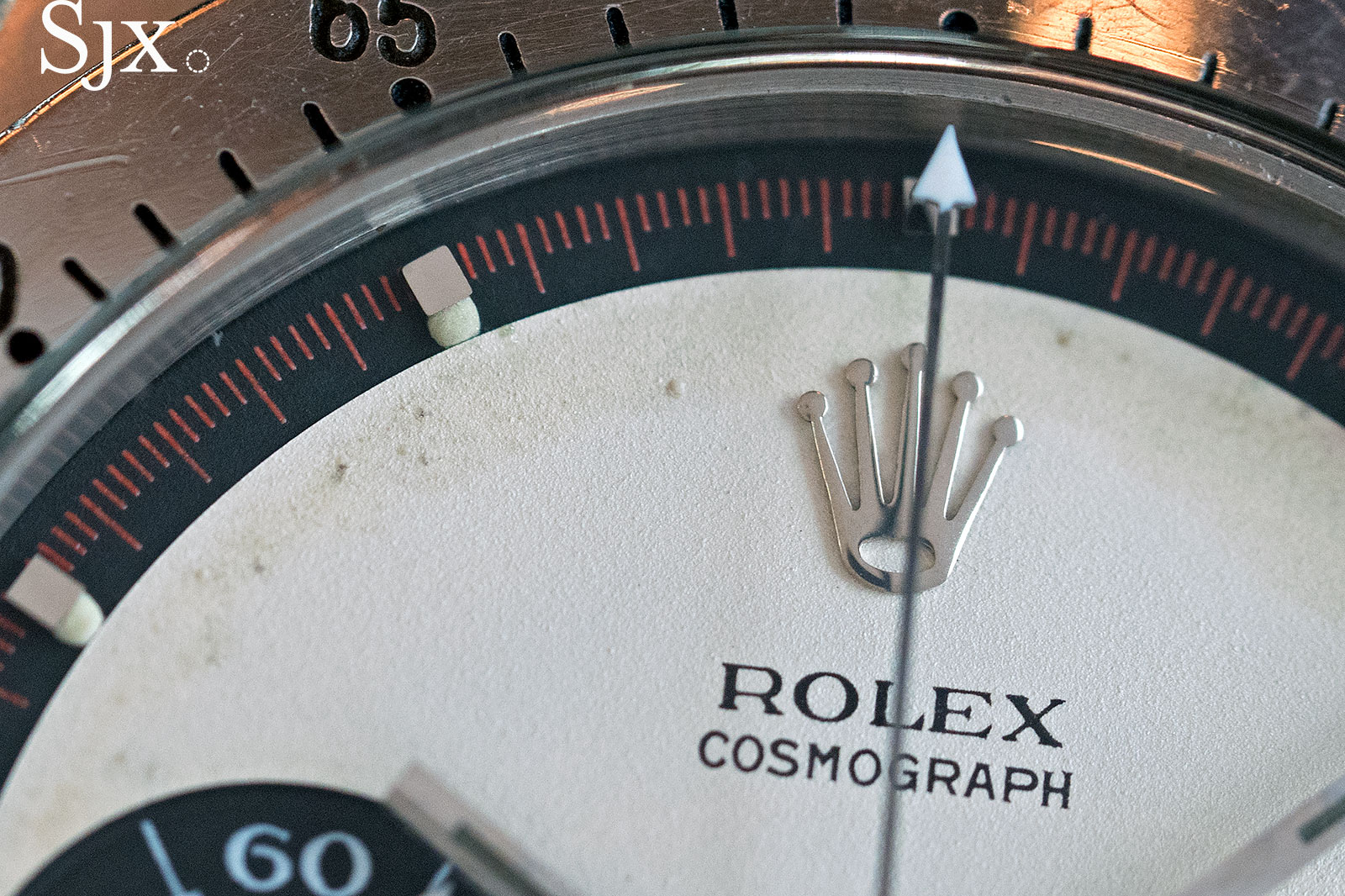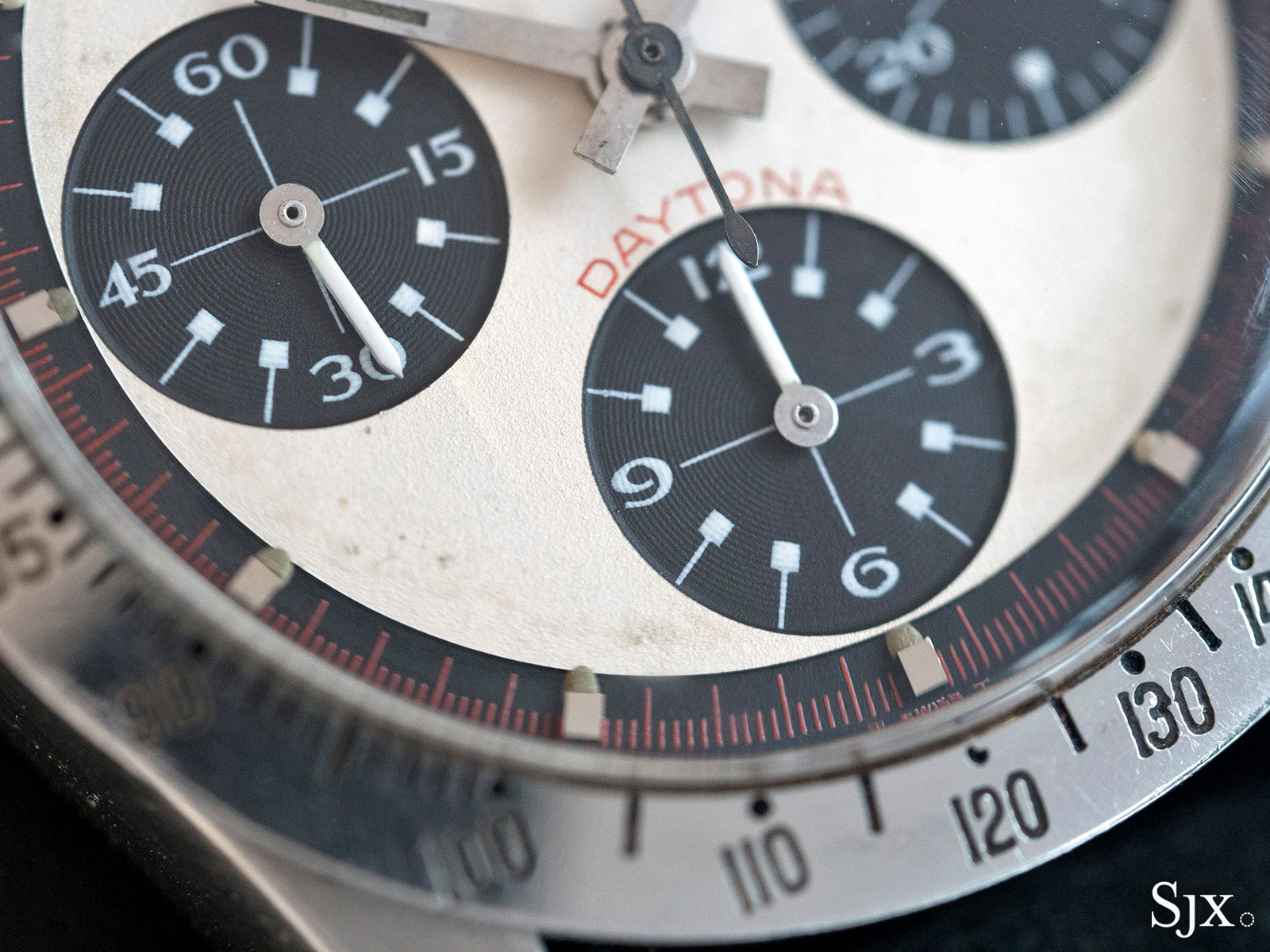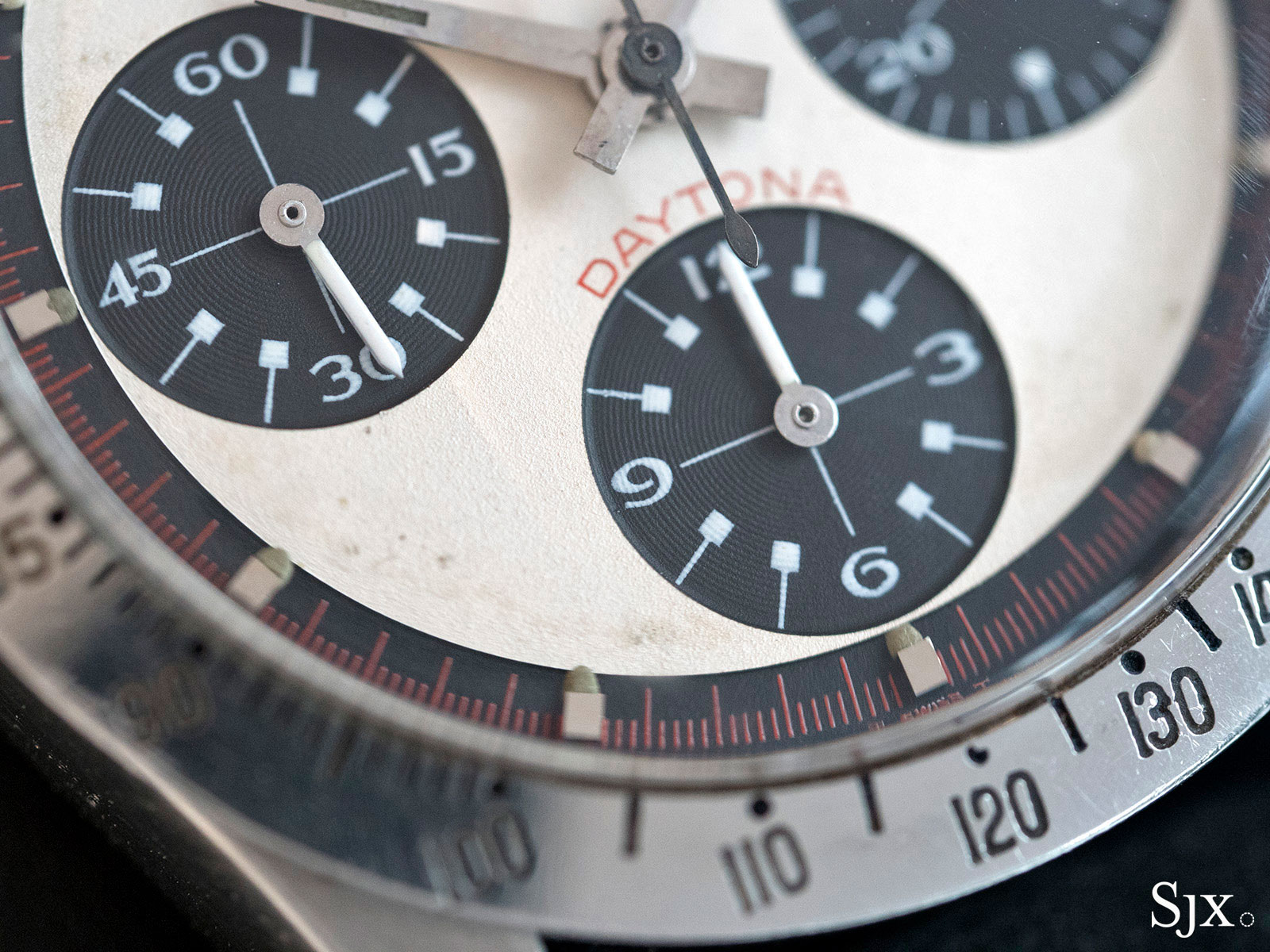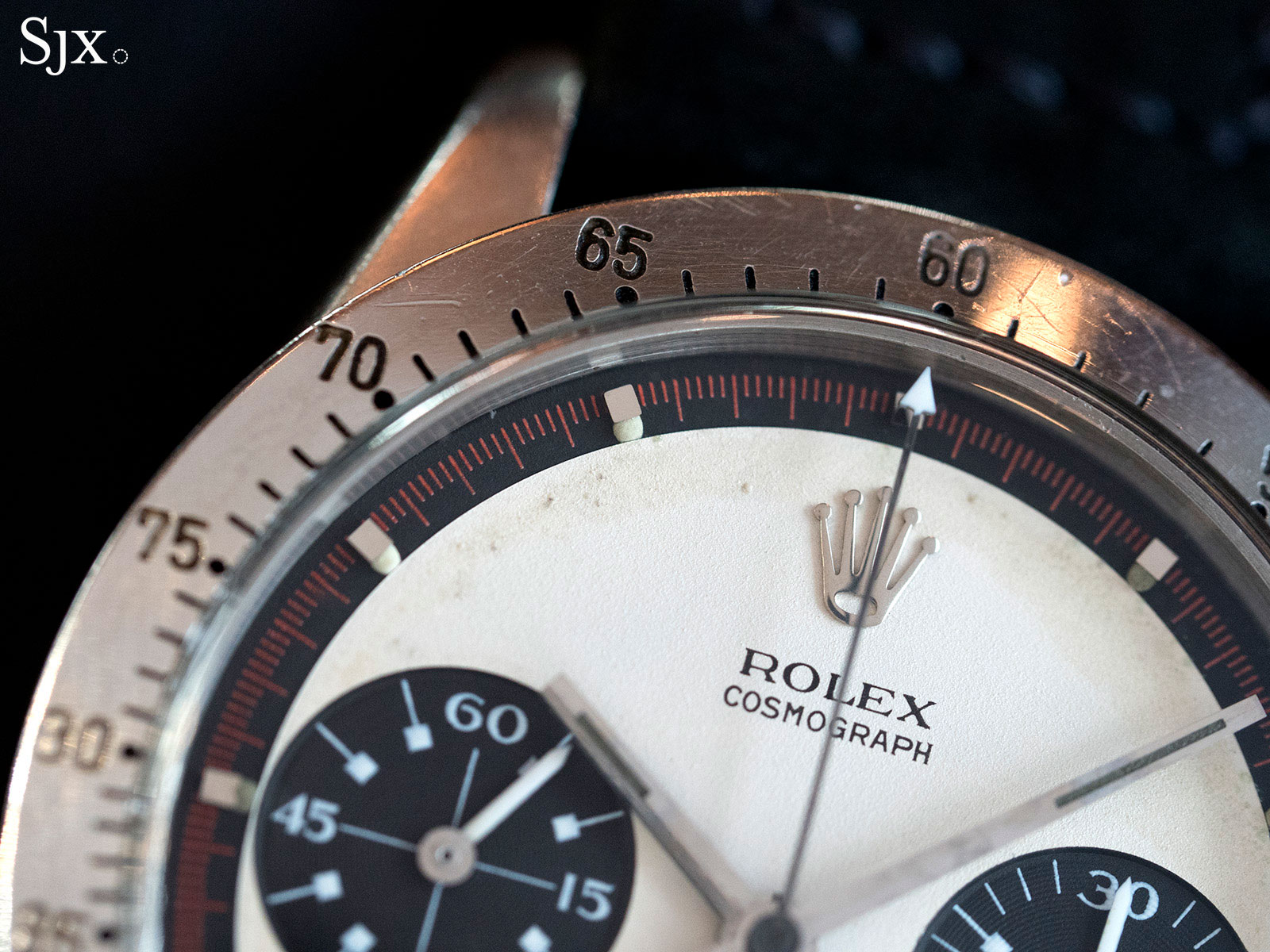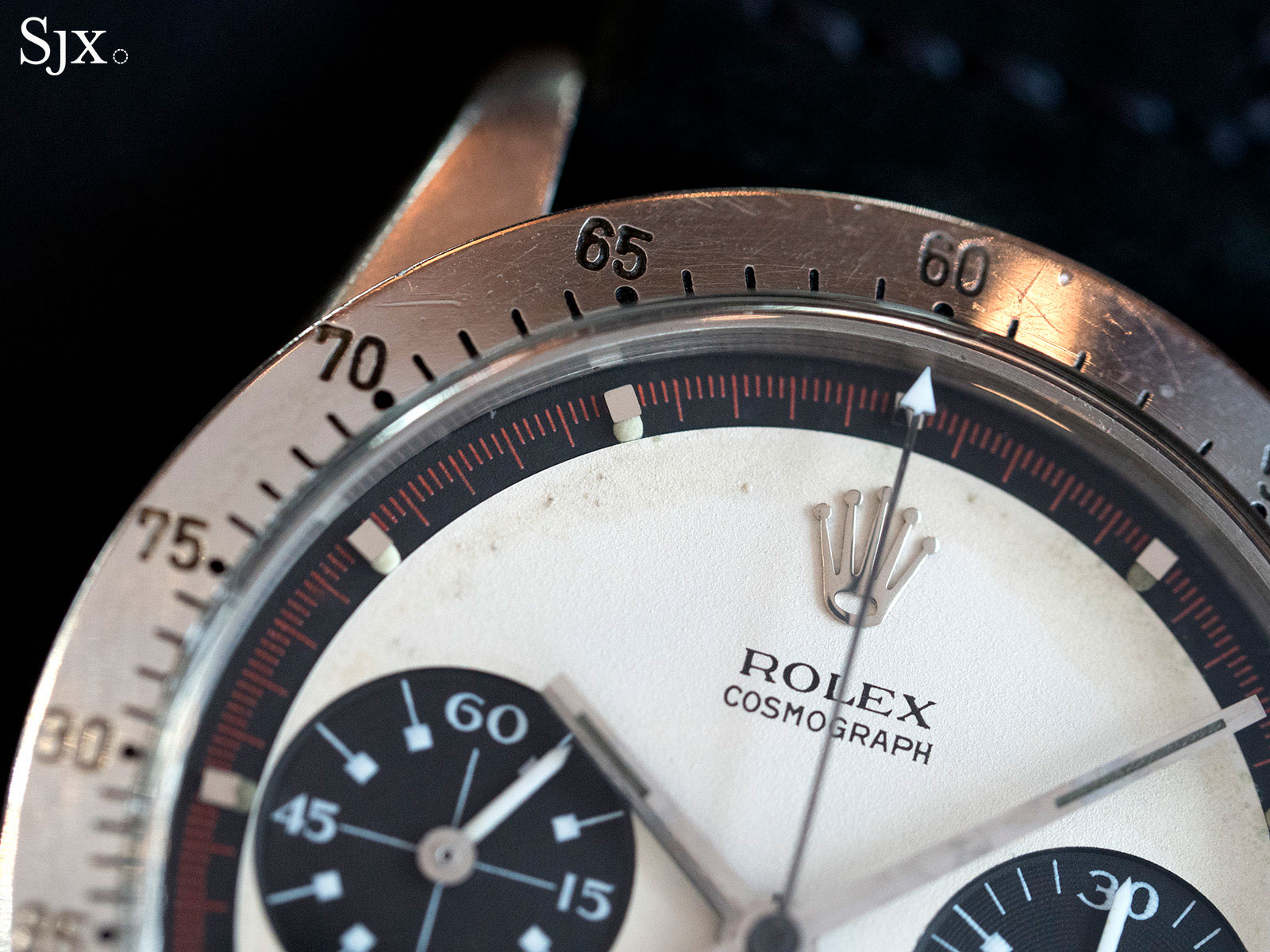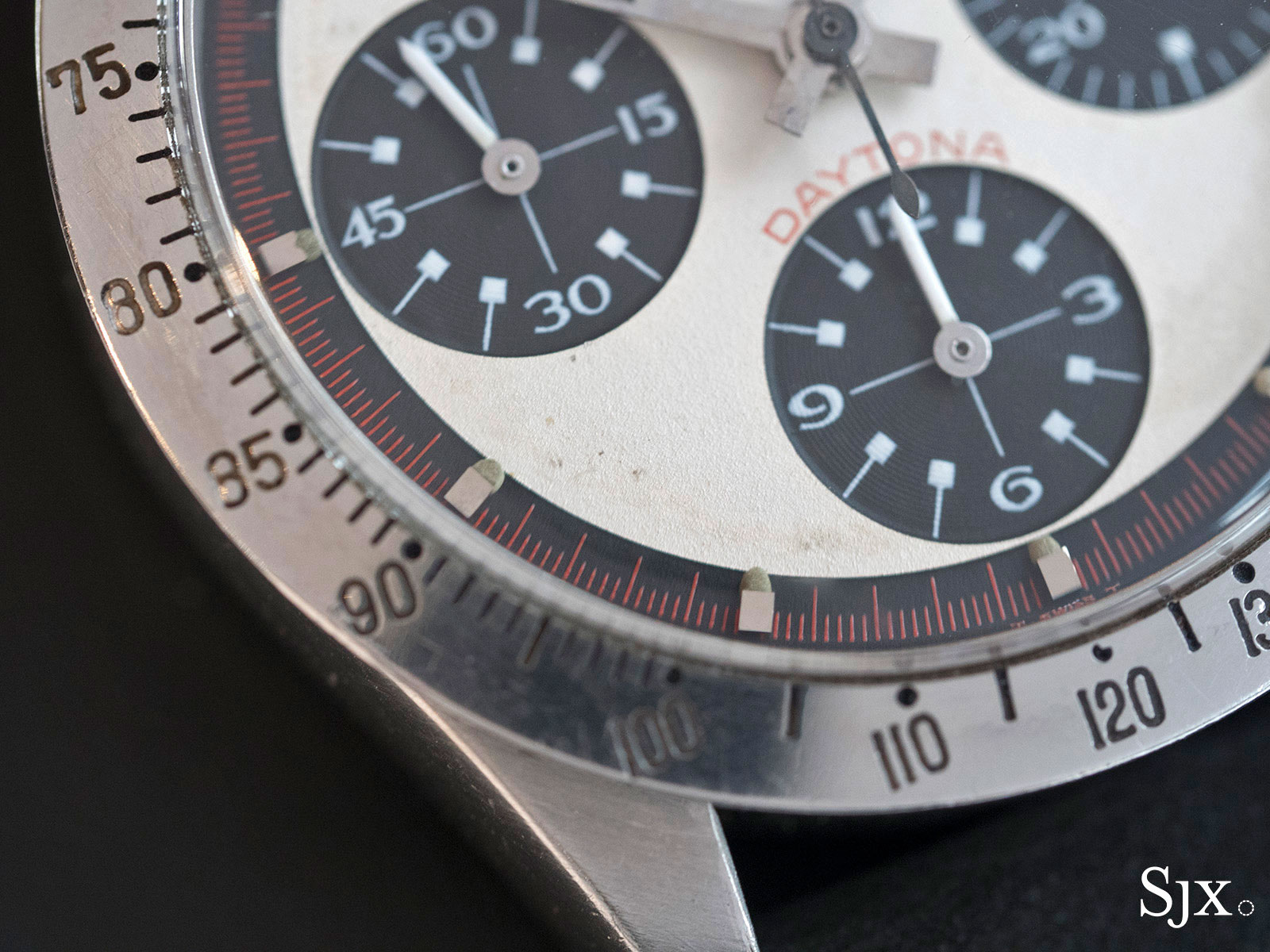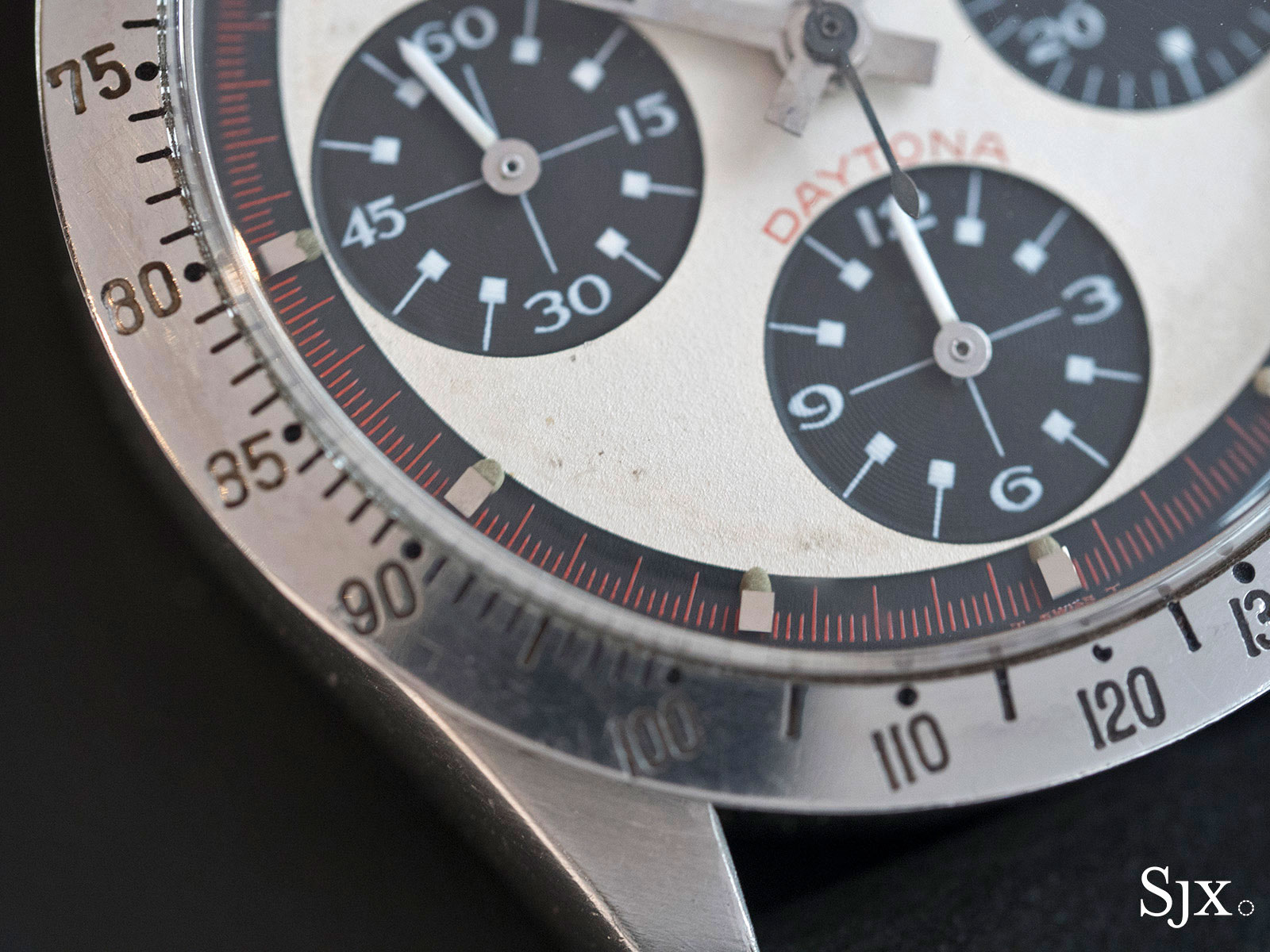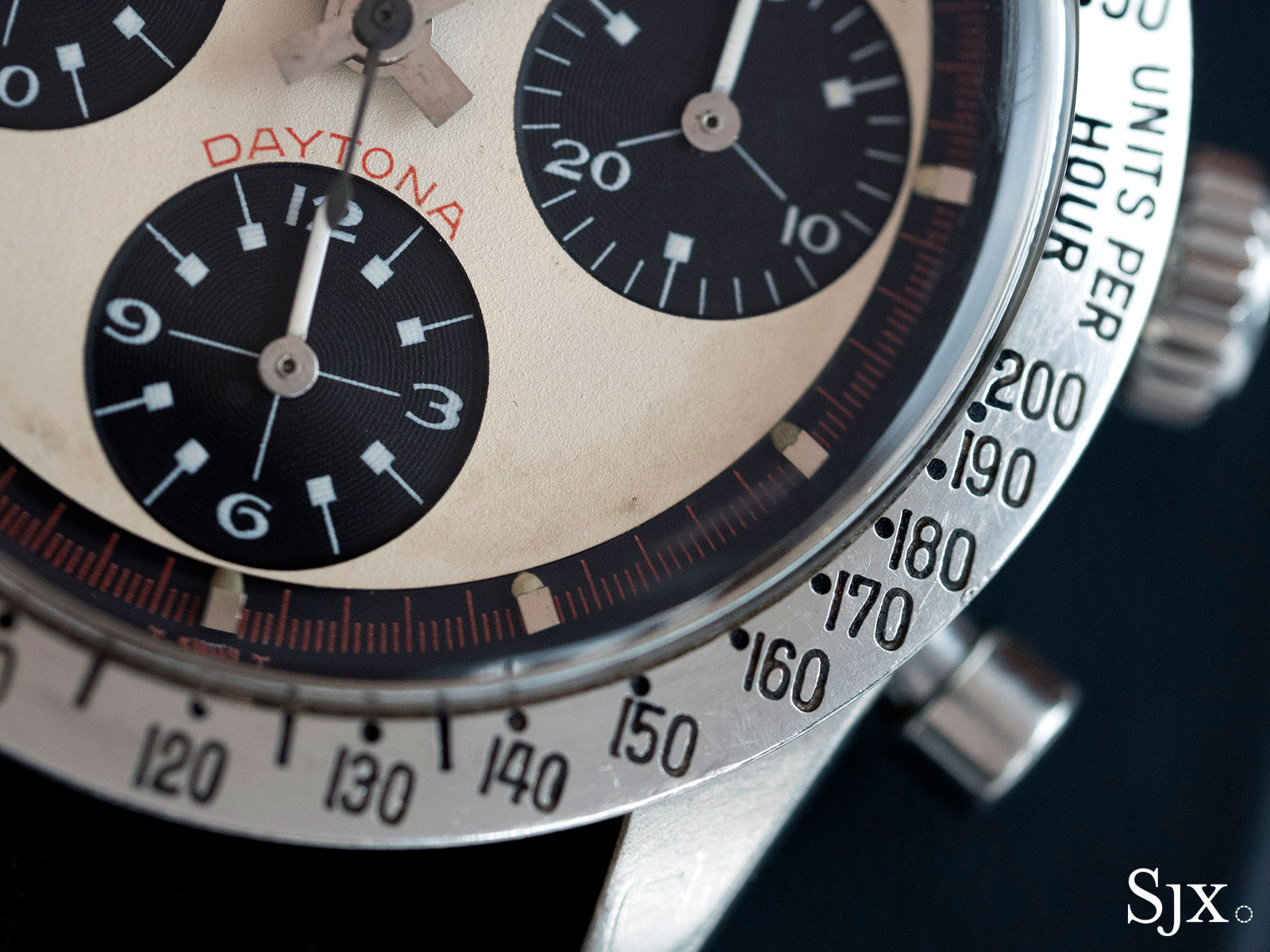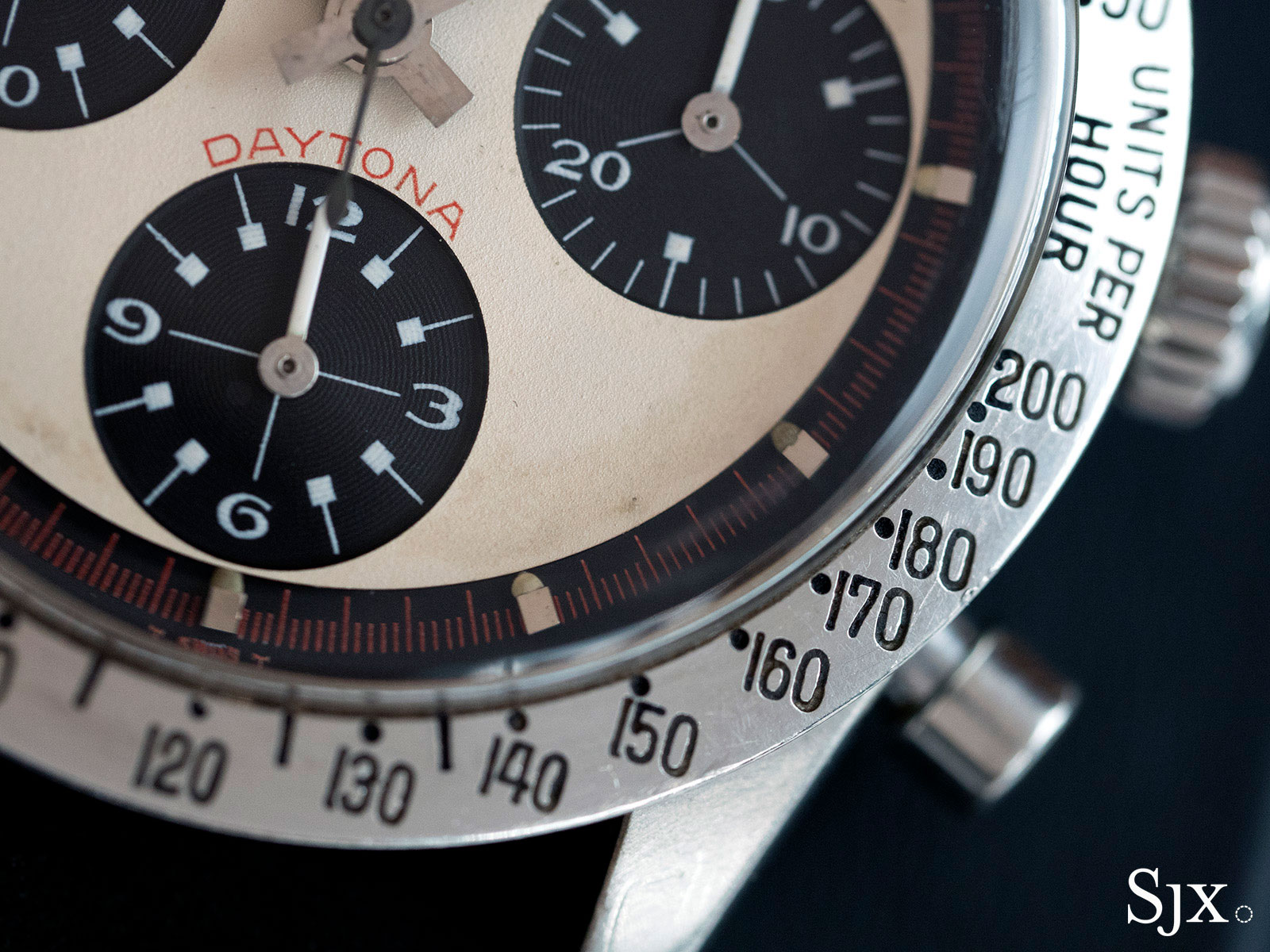 He had received the watch as a gift from his wife Joanne Woodward in 1968, as he was filming Winning, a tale about a race car driver winning the Indianapolis 500. Woodward likely purchased the watch at Tiffany & Co., explaining the inventory number "D61798" engraved on the back of one of the lugs.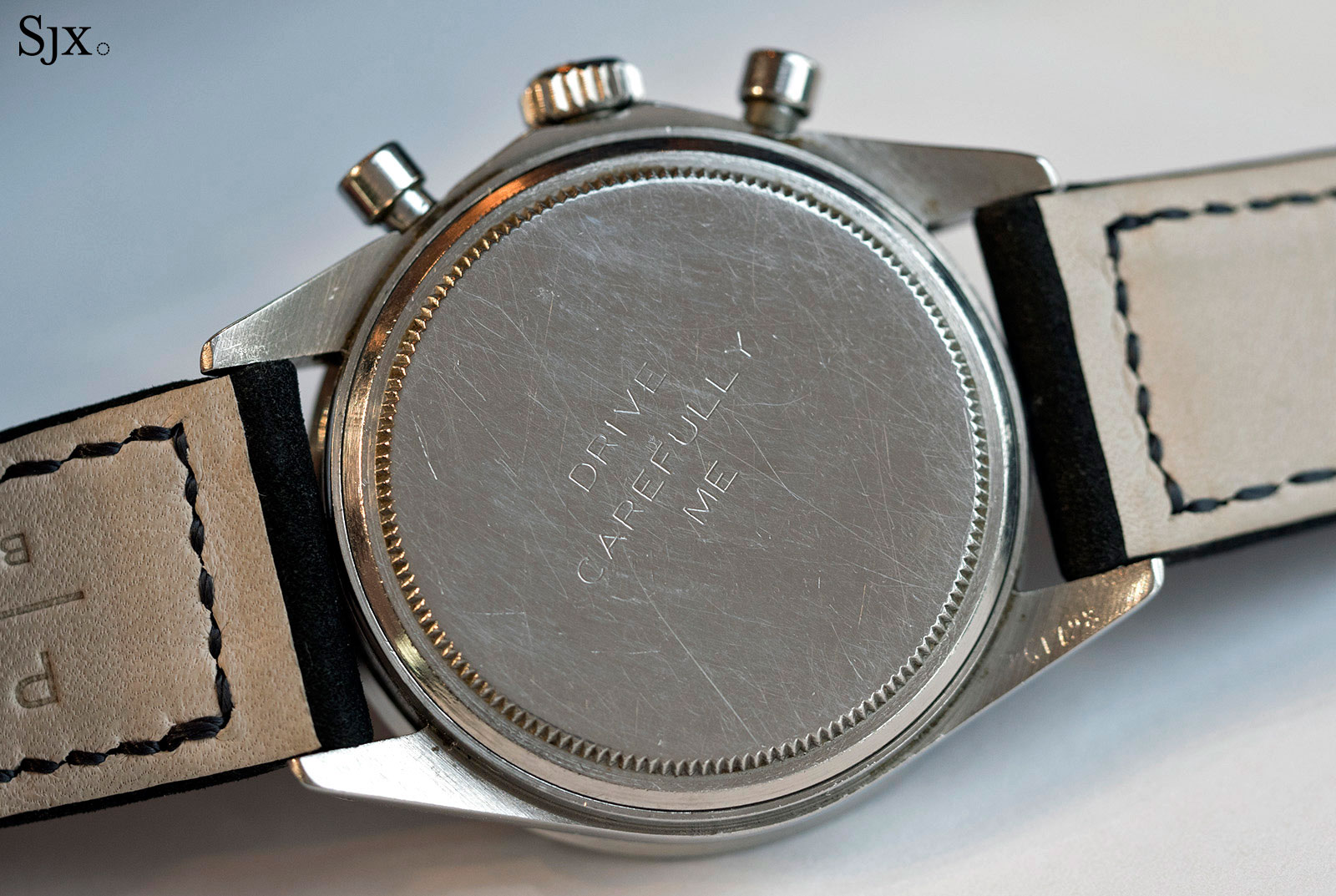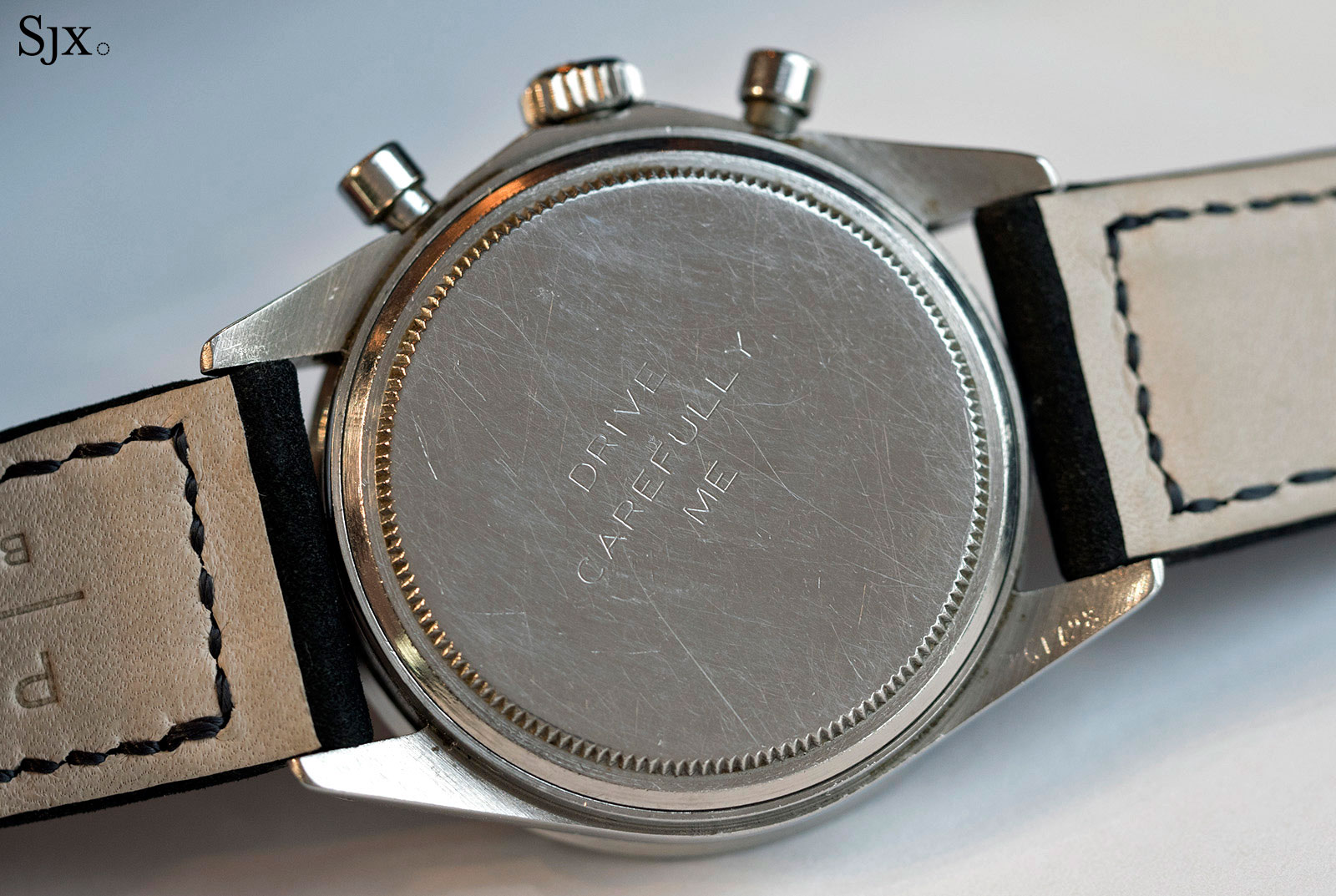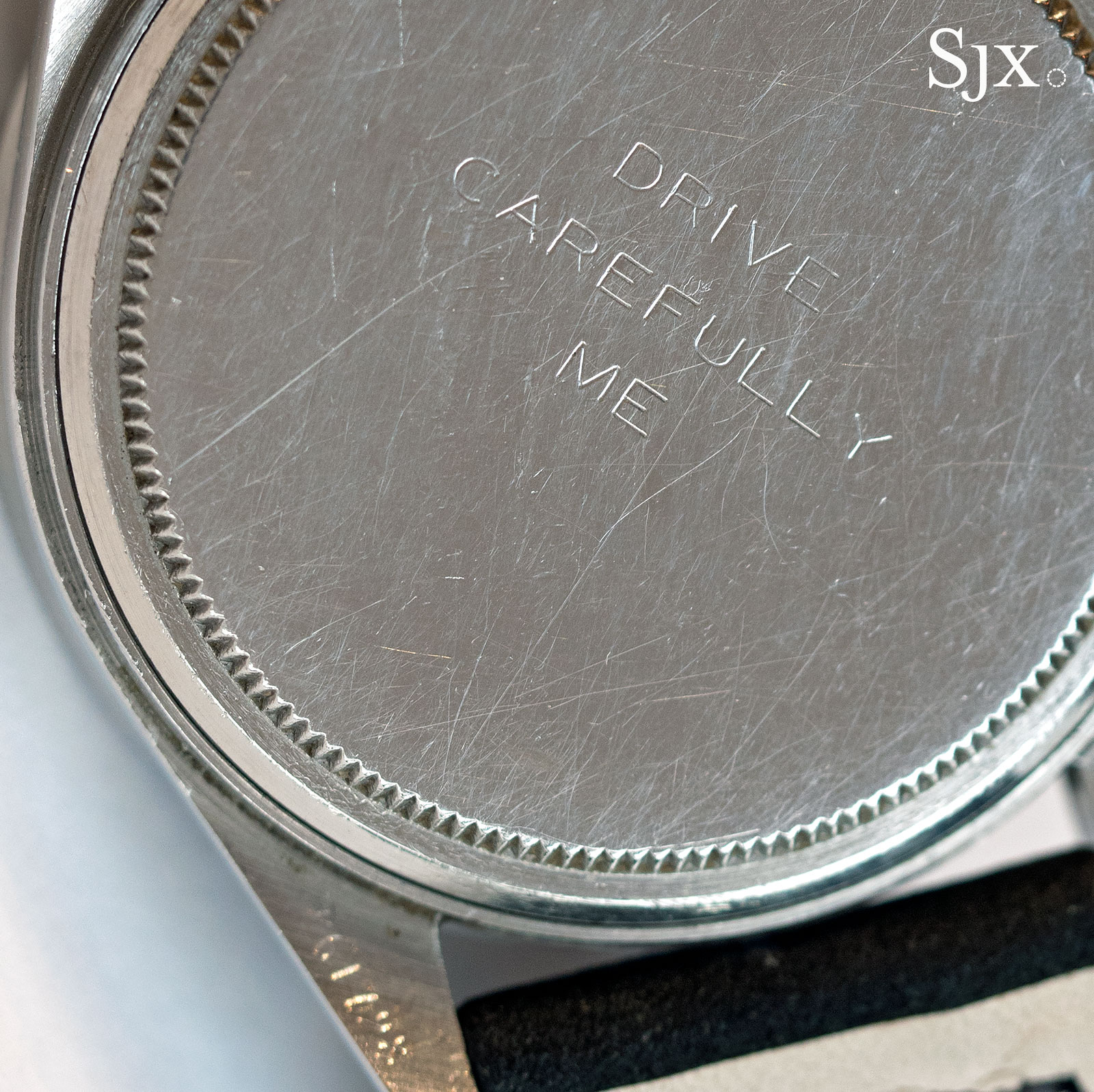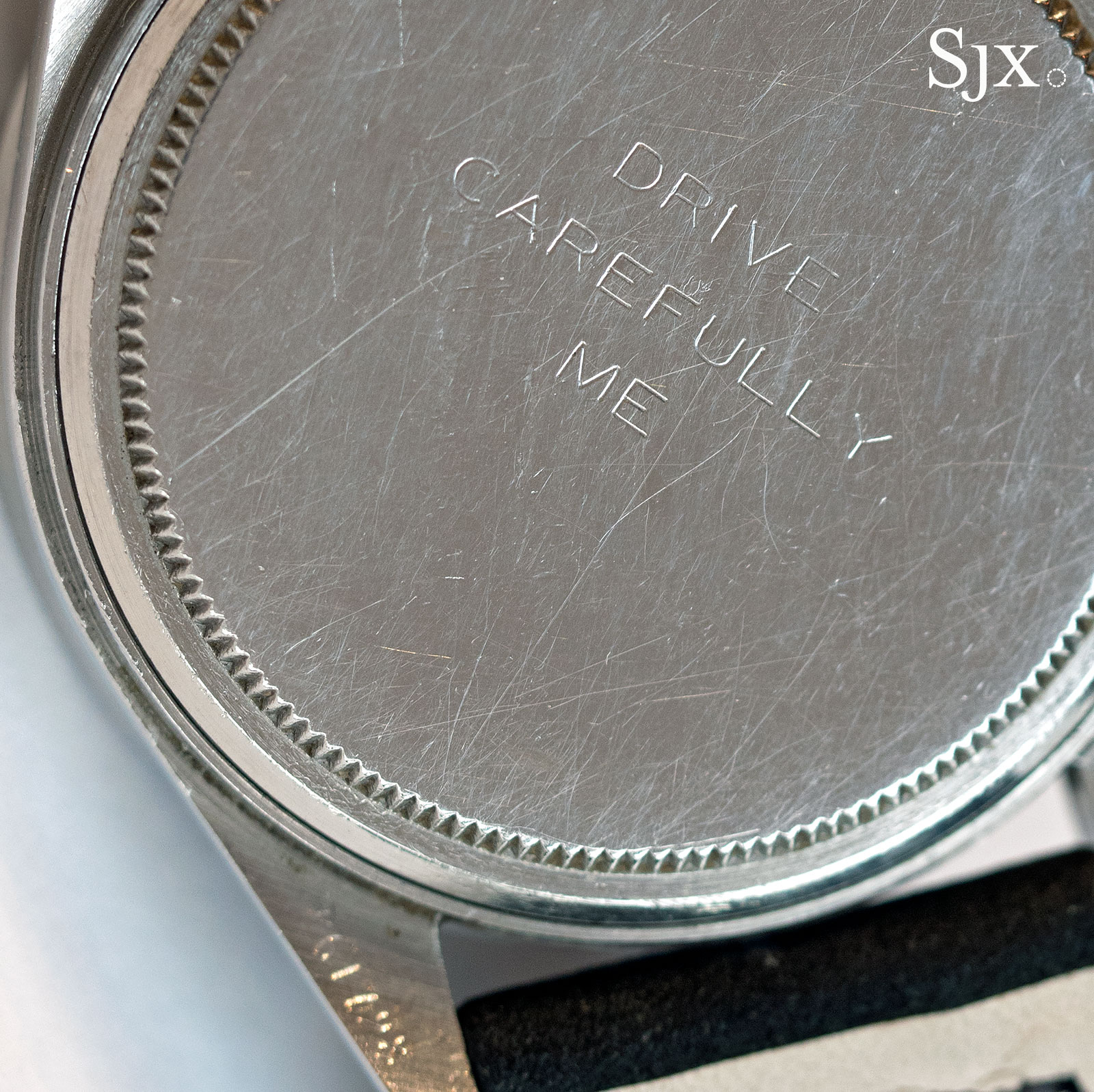 More significantly is the engraving on the case back:  "Drive Carefully Me", Woodward's message to Newman. Winning inspired Newman to become a real life race car driver, where he found moderate success, including a second place at the 1979 24 Hours of Le Mans.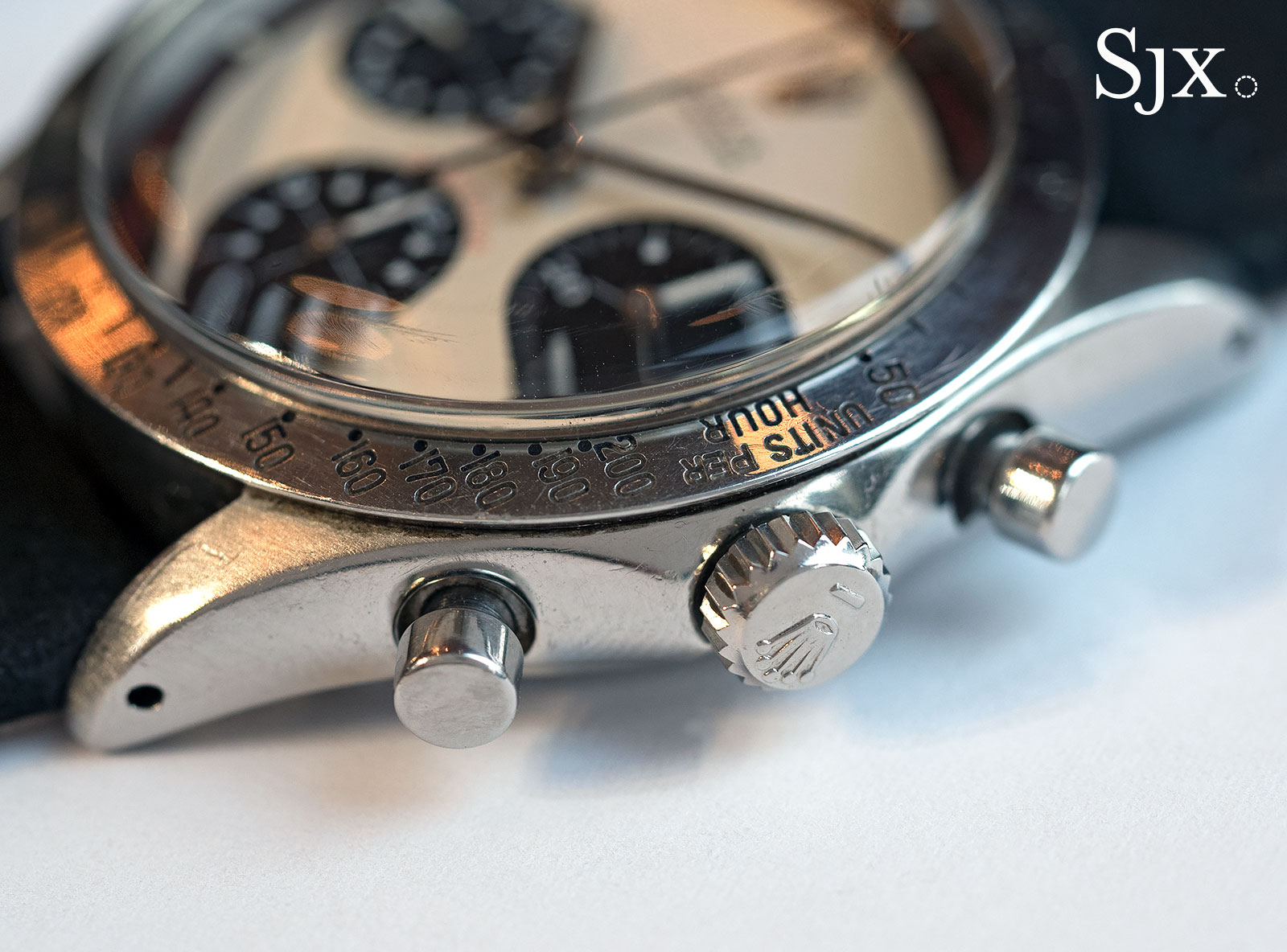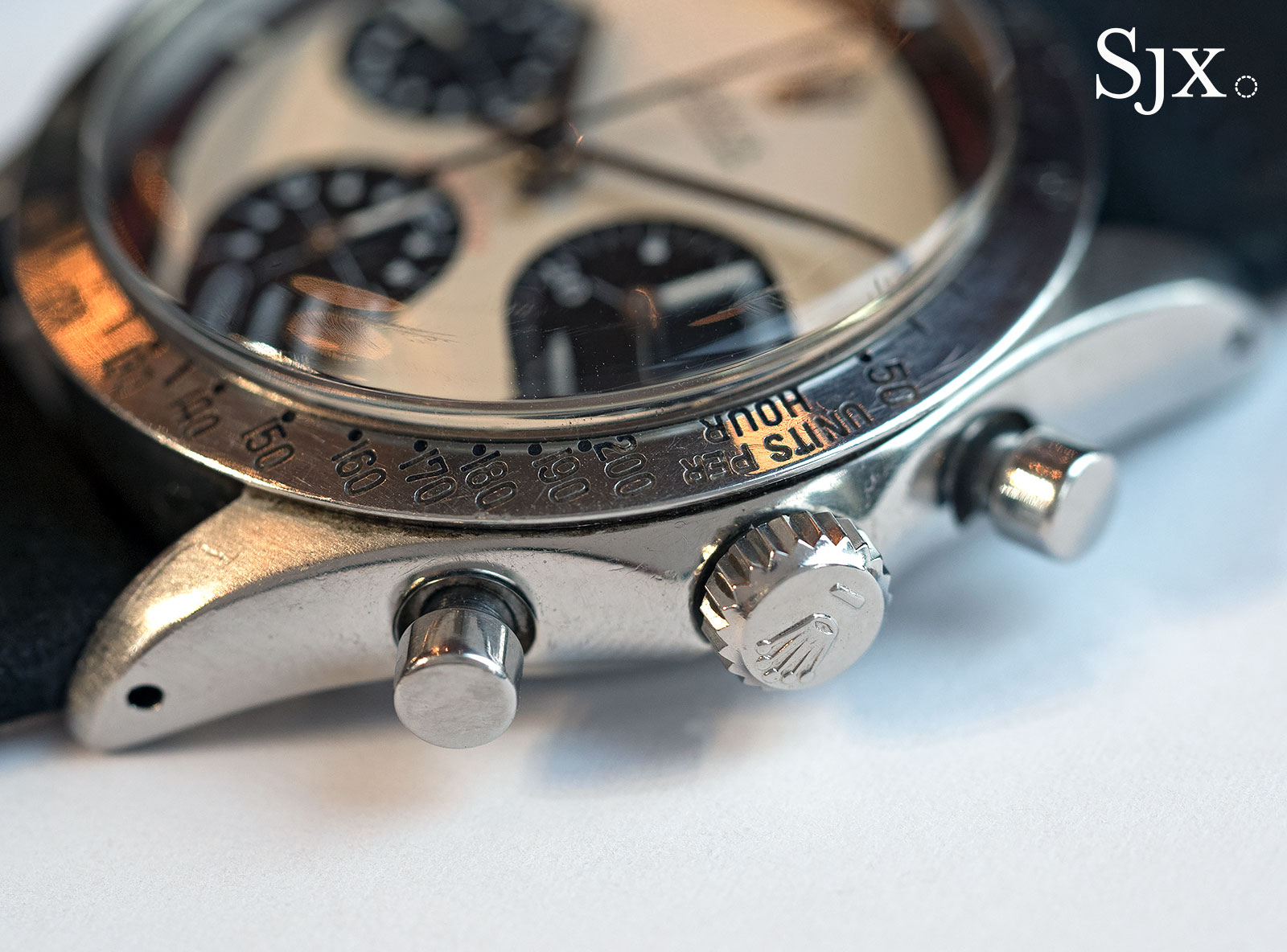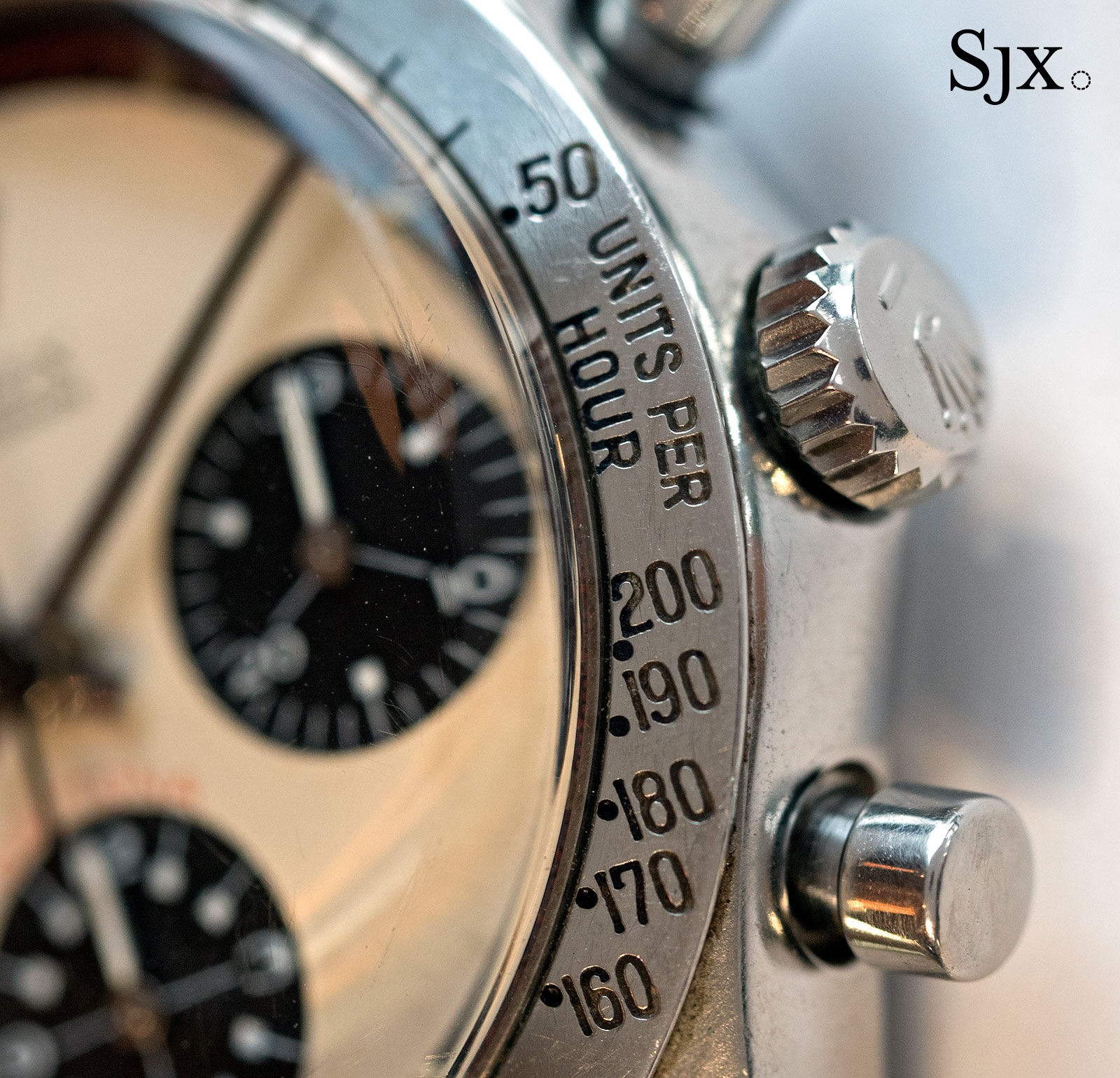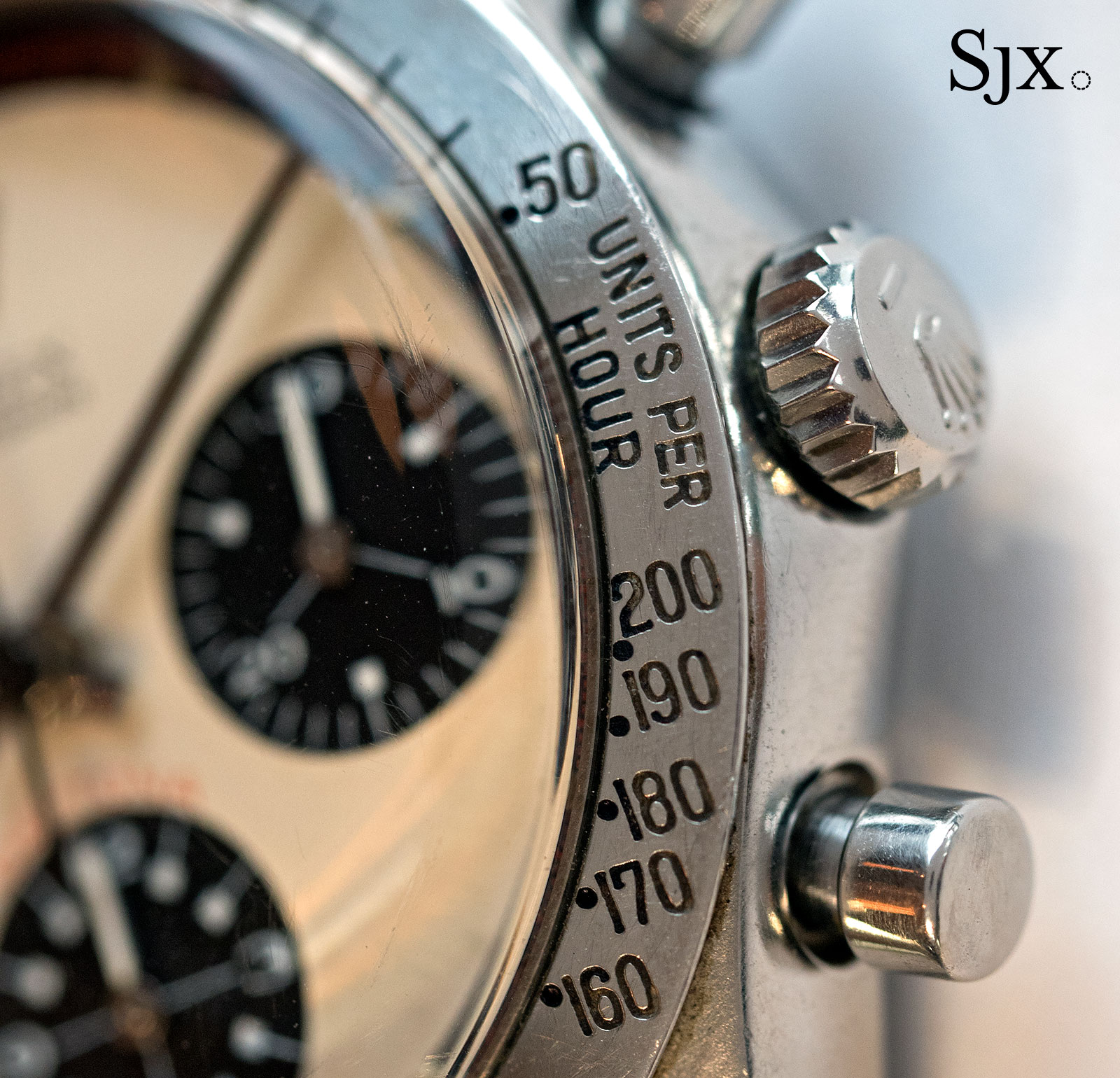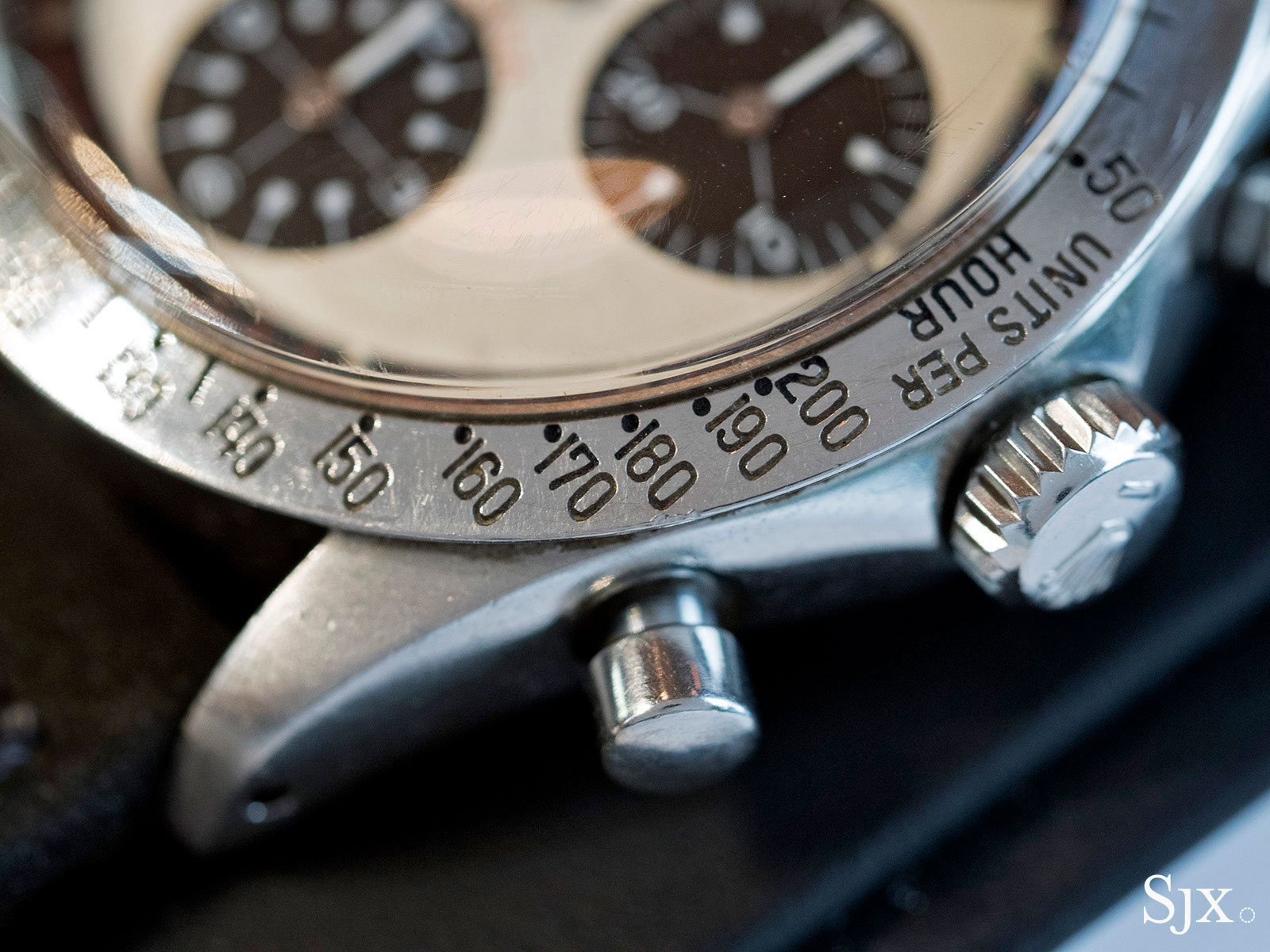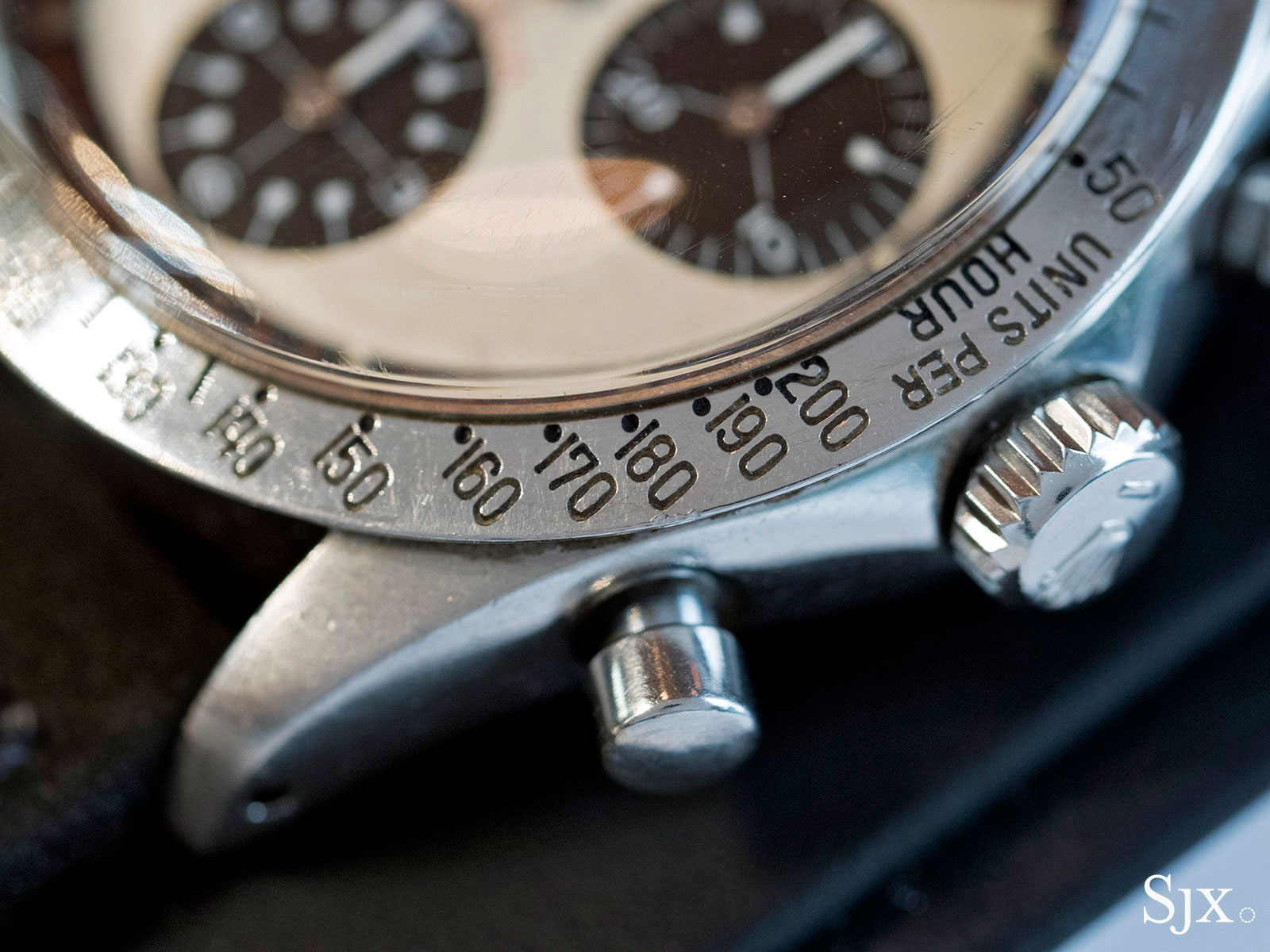 In 1984, Newman gave the watch to James Cox, who was then seeing his daughter, Nell. As Nell Newman writes in the letter that accompanies the watch, in the summer of 1984, when Cox was working on a tree house on the Newman family's property, Newman discovered Cox did not own a wristwatch. So Newman took off his Rolex and handed it to Cox, who has owned it till today.
---
Cox, an entrepreneur who is still friends with Nell Newman and today the treasurer of her foundation, is selling the watch for a good cause. Part of the sale proceeds will go to charity: some to the Nell Newman Foundation, and another sum to Newman's Own Foundation, the enterprise established by Paul Newman in 1982 that sells organic foods and donates all its profits.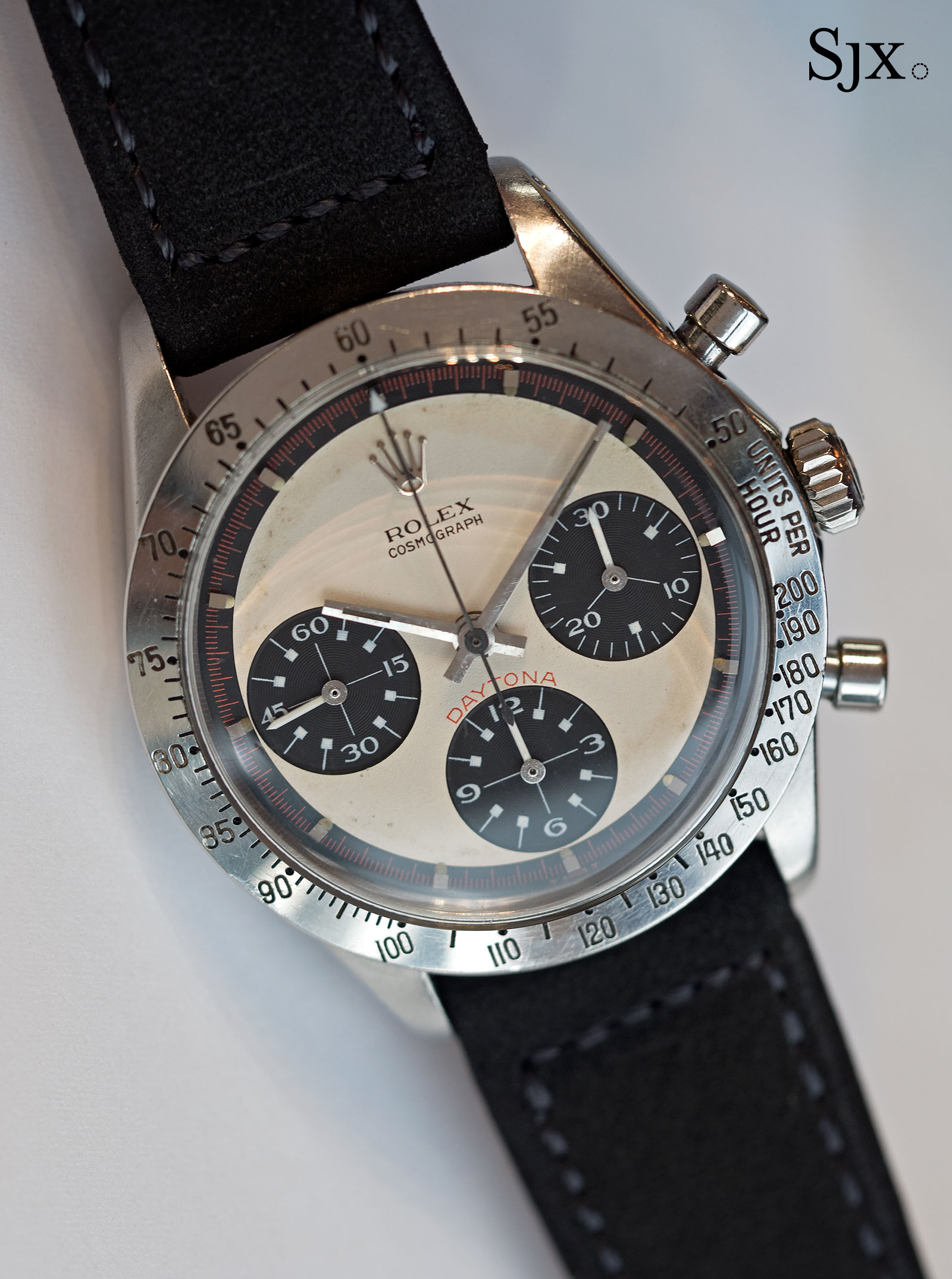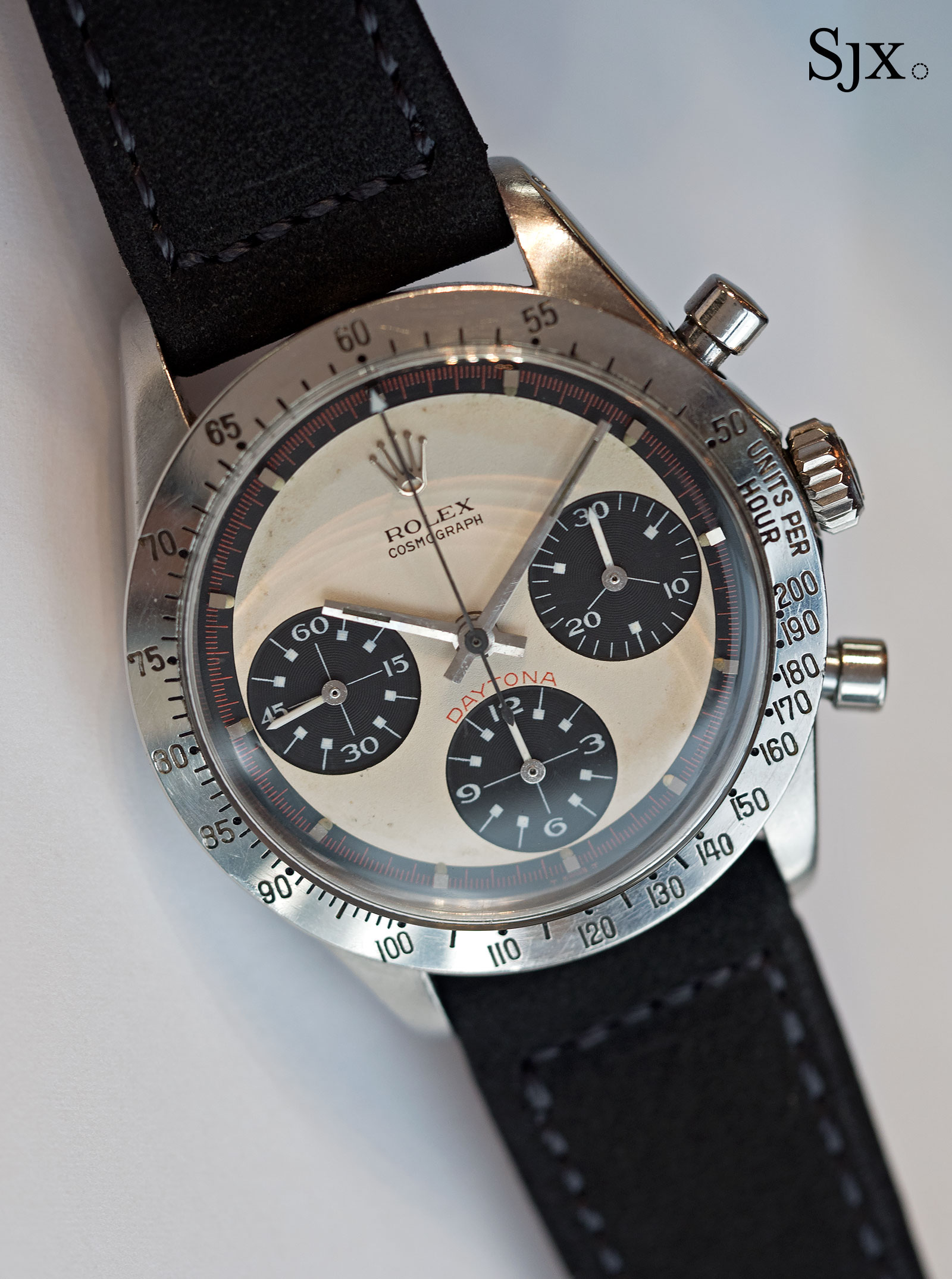 The Paul Newman "Paul Newman" is estimated "in excess of US$1m". Speculation on the final price has been frenzied, with many citing the US$5.1m achieved by the Rolex ref. 6062 "Bao Dai" as the obvious benchmark. Even the mildly preposterous figure of US$10m has been bandied about, despite only one watch ever having surpassed that number at auction. The price realised will probably fall somewhere in between.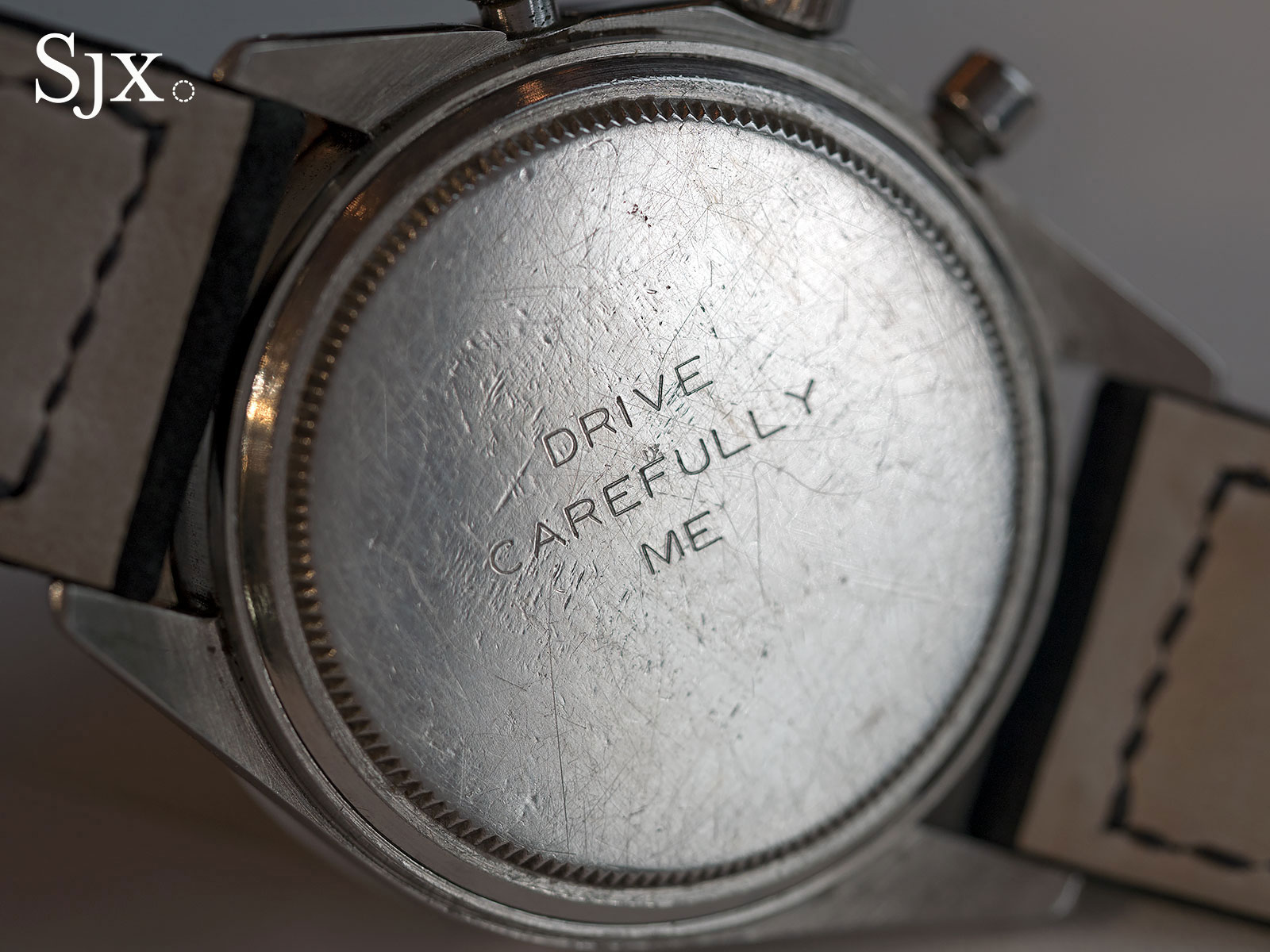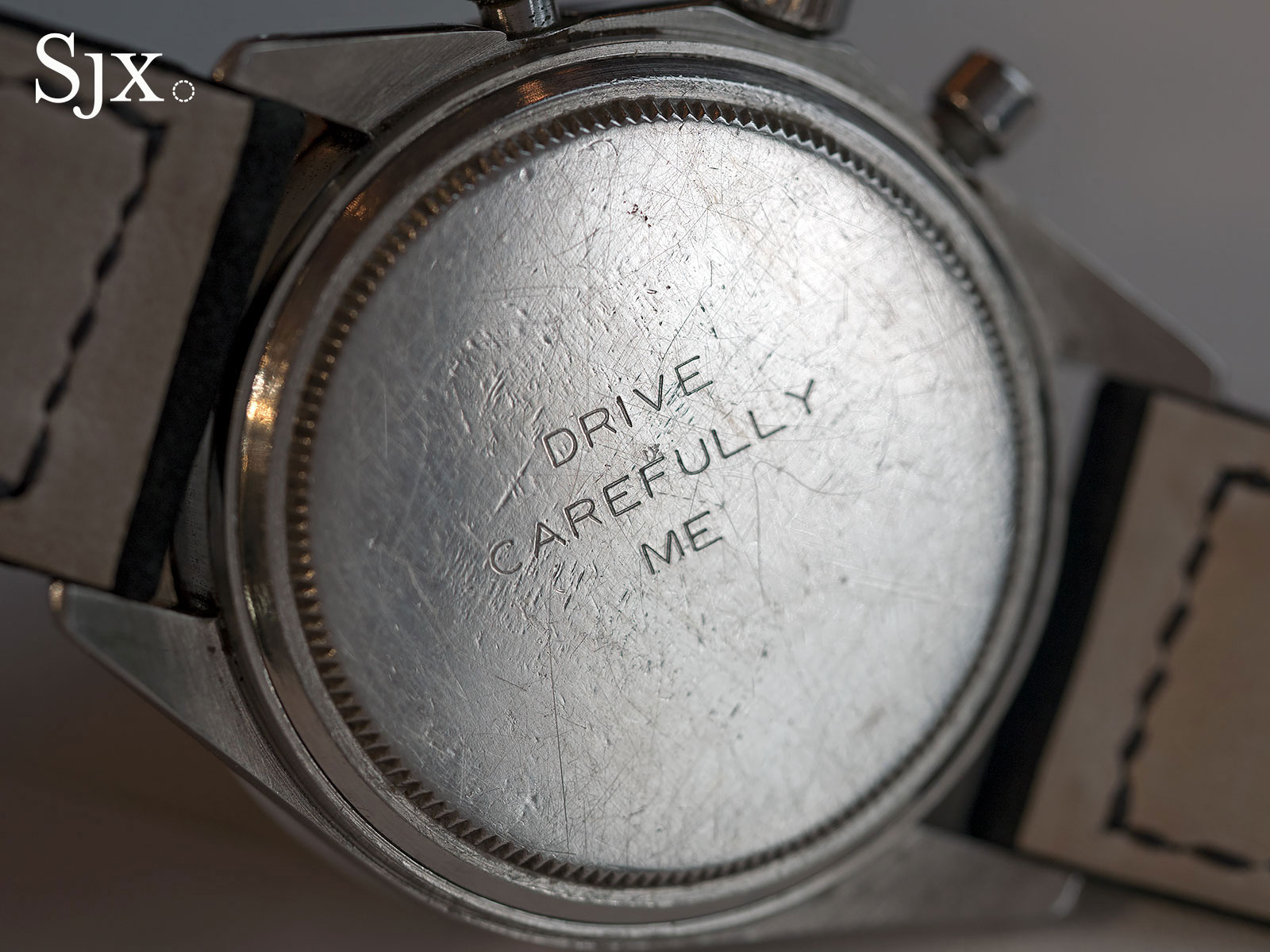 Paul Newman's Daytona is lot 8 in the Phillips' New York watch auction that takes place in the evening of October 26, at the Phillips sale room located at 450 Park Avenue. The full online catalogue is available here.
---
Back to top.
---
You may also enjoy these.