Breaking News: Paul Newman's Personal "Paul Newman" Daytona Up For Sale
Newman's very own Rolex ref. 6239 watch to be offered by Phillips come October 2017.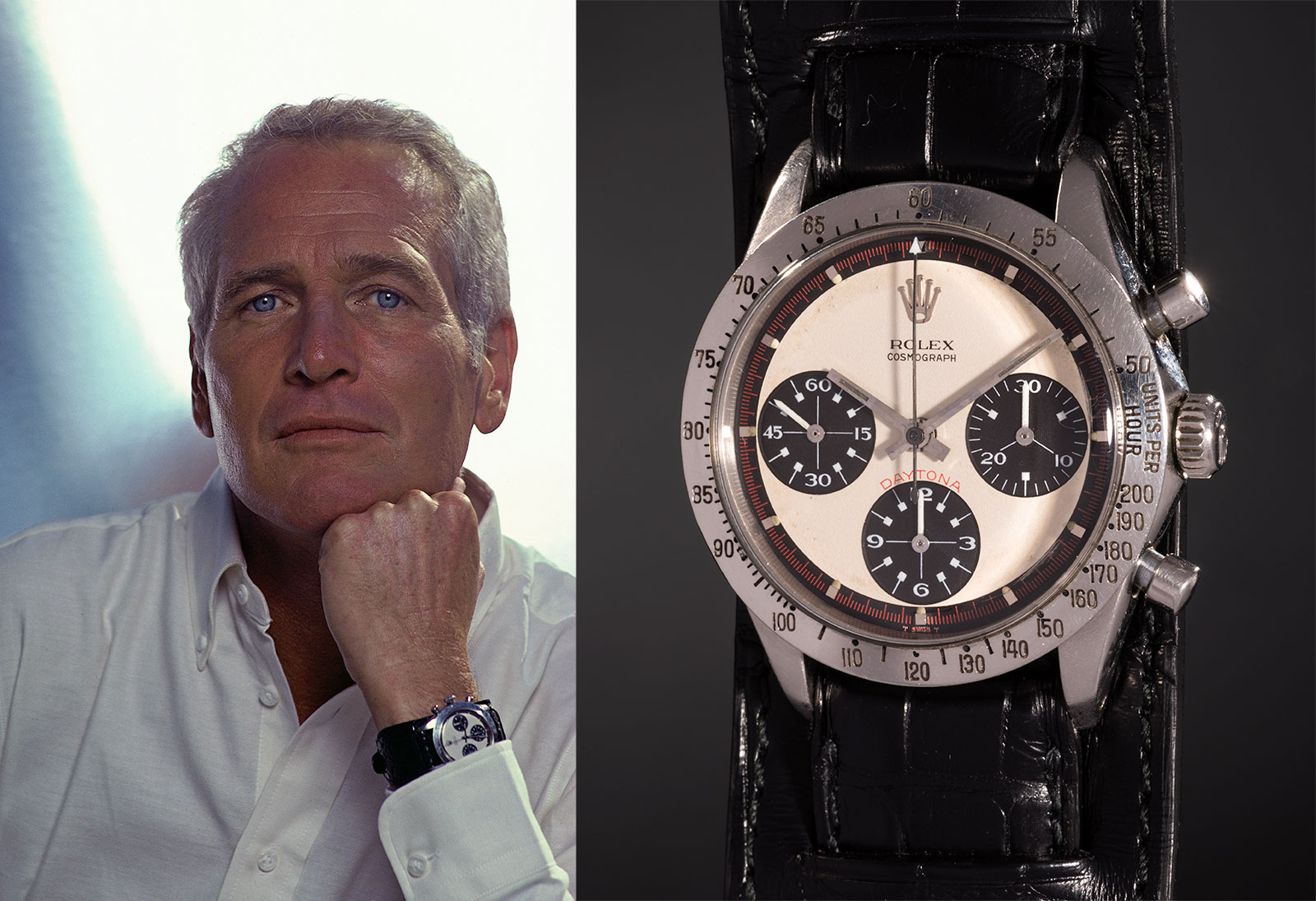 Just weeks after Phillips sold the Rolex ref. 6062 "Bao Dai" for over US$5m in Geneva, making it the most expensive Rolex wristwatch ever, the auctioneer has just announced another landmark timepiece: the Daytona ref. 6239 that was Paul Newman's very own personal wristwatch, literally the Paul Newman "Paul Newman", according to the Wall Street Journal.
Despite having given his name to arguably the most desirable vintage wristwatch ever, the American actor's wristwatch has never before been offered publicly. The watch is being sold by the gentleman who was gifted the watch by Newman himself, James Cox, who dated Newman's daughter, Nell, in the early 1980s. Though the pair have since split, they remained friends. A portion of proceeds from the sale of the watch will go both the Nell Newman Foundation and Newman's Own Foundation.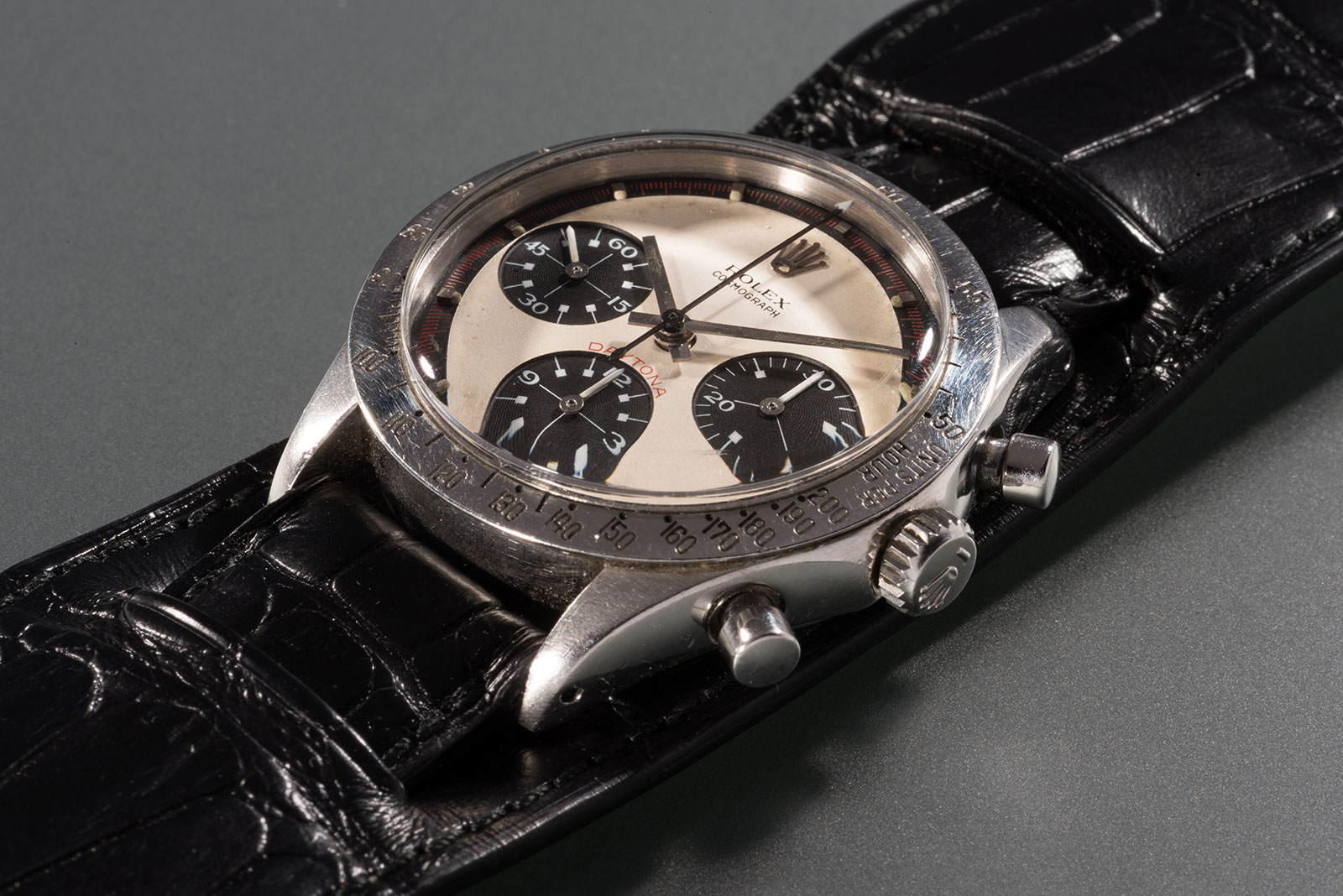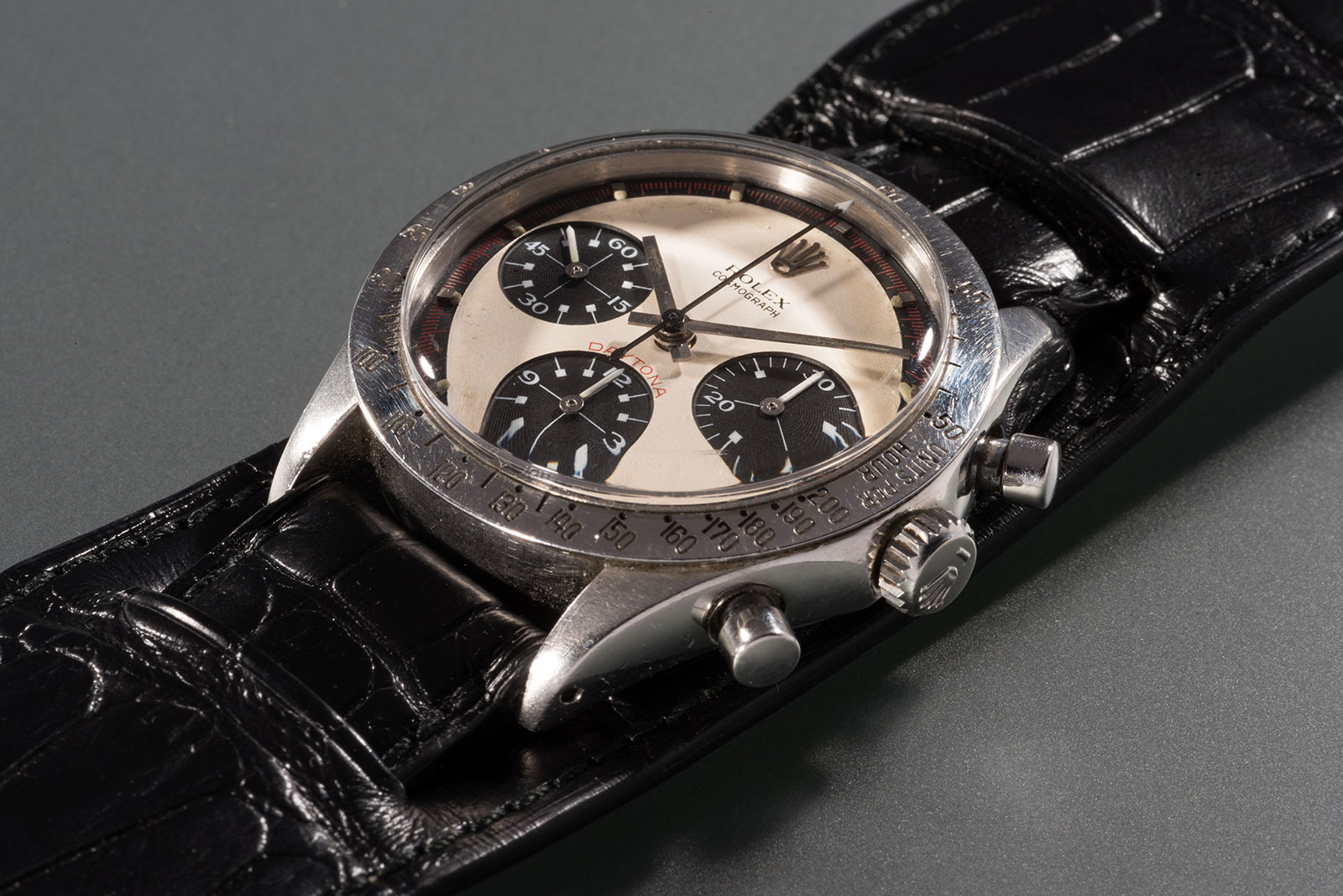 Newman's wife Joanne Woodward gave him the watch around the time he filmed Winning, the 1969 film about an Indianapolis 500 race car driver. While Newman wore other Rolex Daytona watches throughout his life, it appears this ref. 6239 is the only "exotic" dial Daytona he had, and therefore the only "Paul Newman" Daytona that the actor himself wore.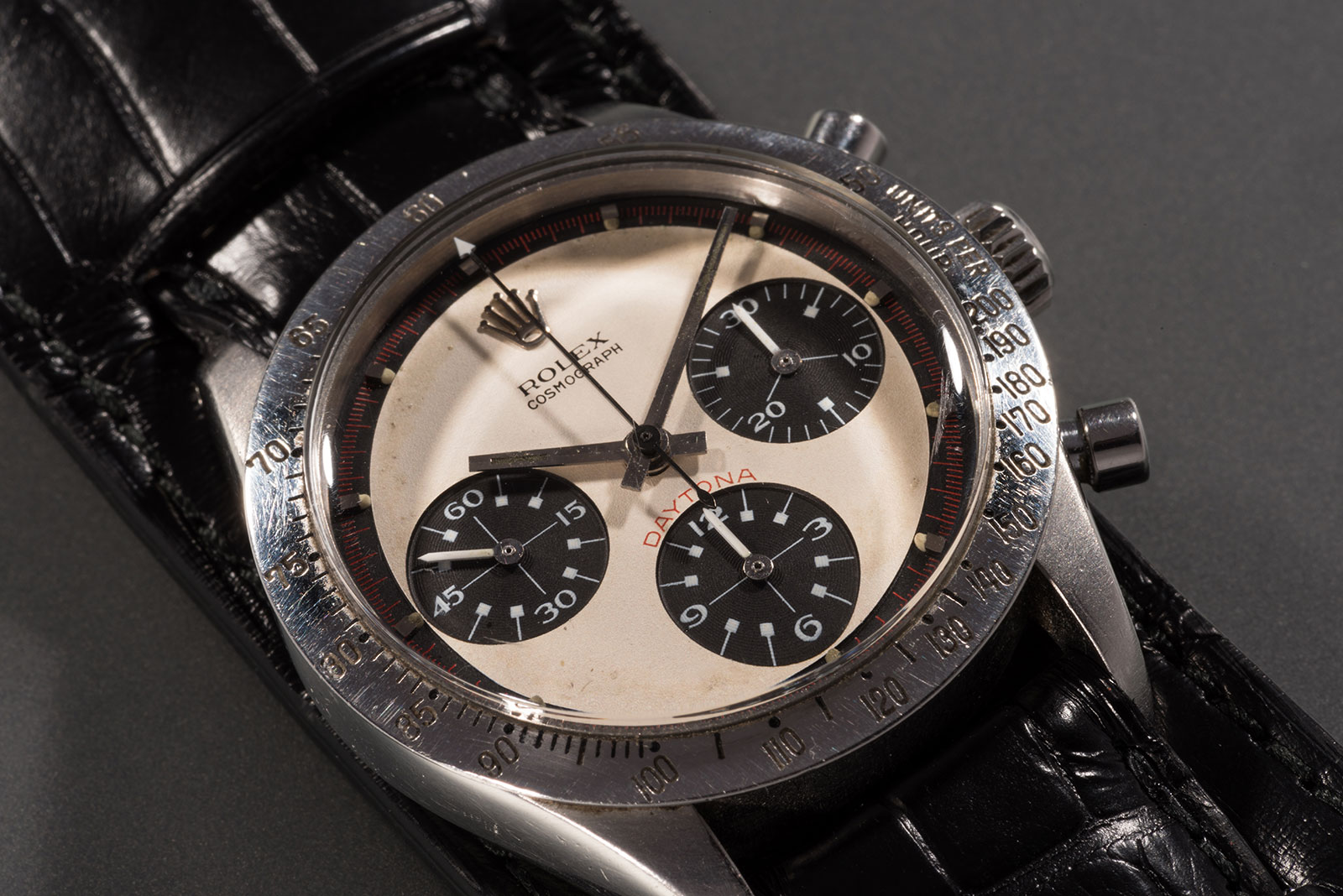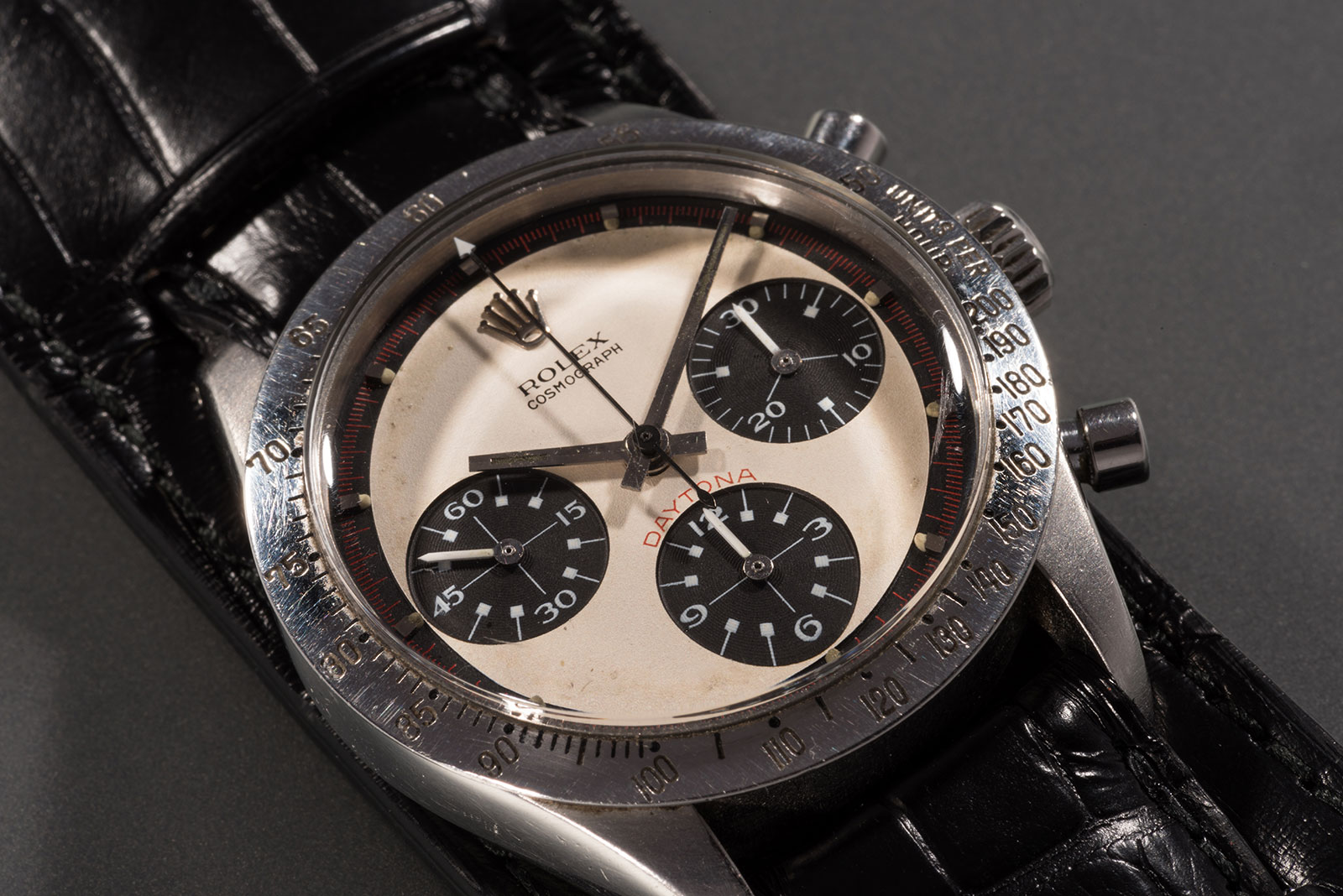 It is an ordinary example of a Daytona ref. 6239, albeit with a personal inscription on the back from Newman's wife, which is typically worth about US$100,000. Newman's wristwatch on the other hand carries an estimate "in excess of US$1m". That makes it unlike the "Bao Dai", which is a rare, perhaps even unique, wristwatch in itself.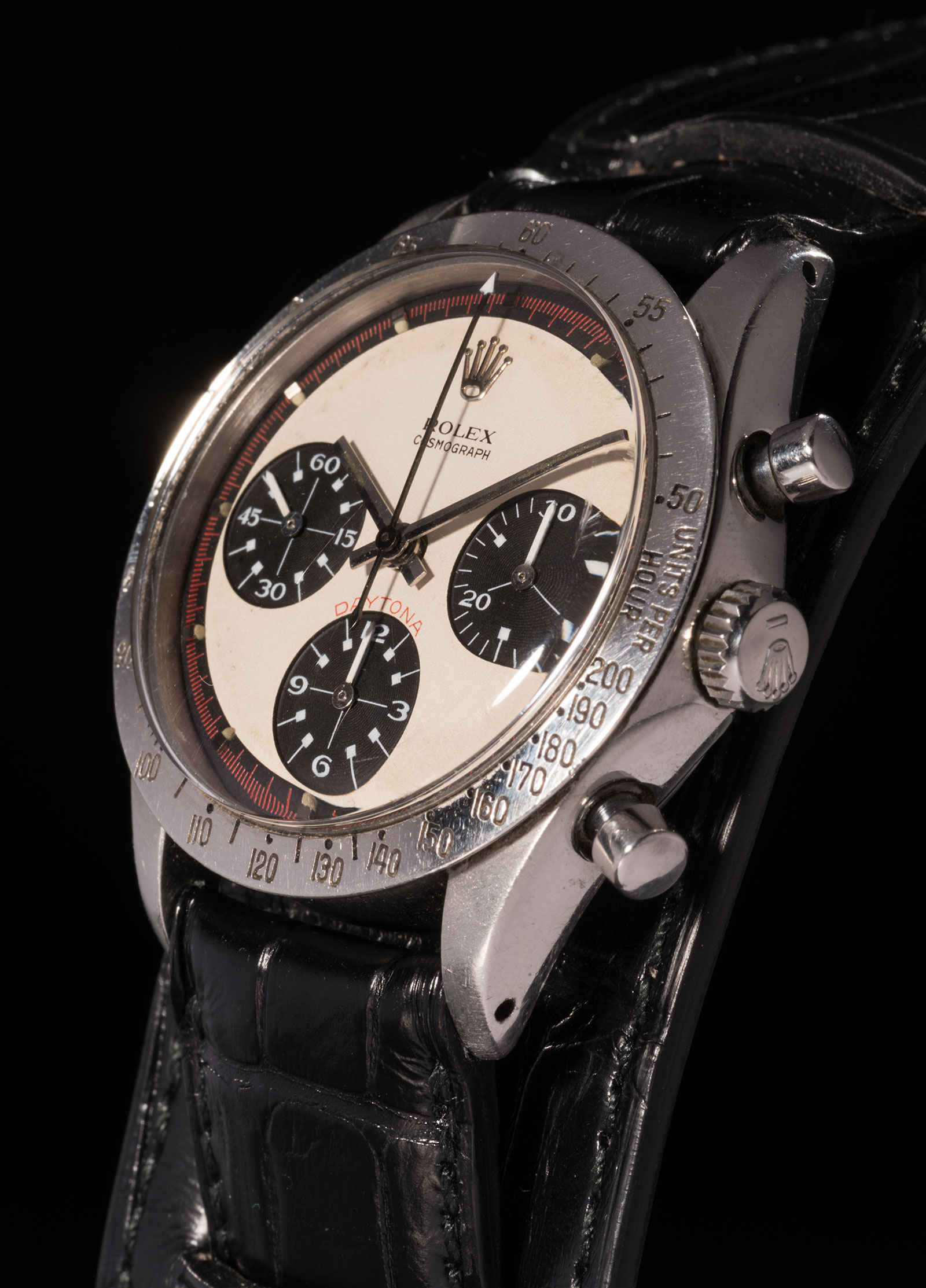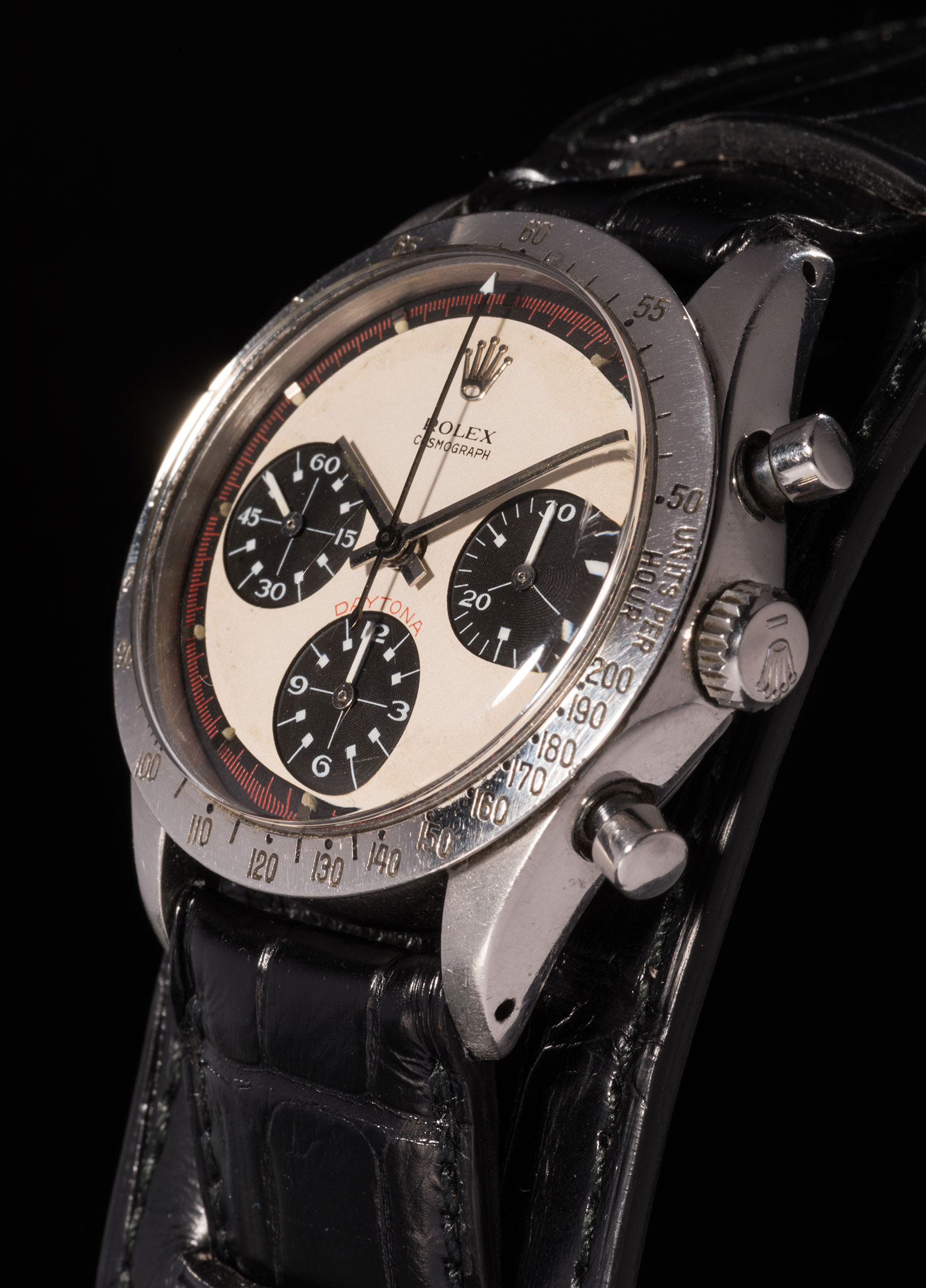 Paul Newman's Daytona will be offered at Phillips inaugural New York watch auction that takes place on October 26, 2017.
Paul Newman portrait credit: Douglas Kirkland/Corbis via Getty Images
---
Source: Wall Street Journal
Update June 12, 2017: More images of the watch added.
Back to top.
---
You may also enjoy these.