Introducing the Horage Multiply K1, a Crowdfunded Watch with a High-Spec "Manufacture" Movement
Featuring a 65-hour power reserve and silicon escapement.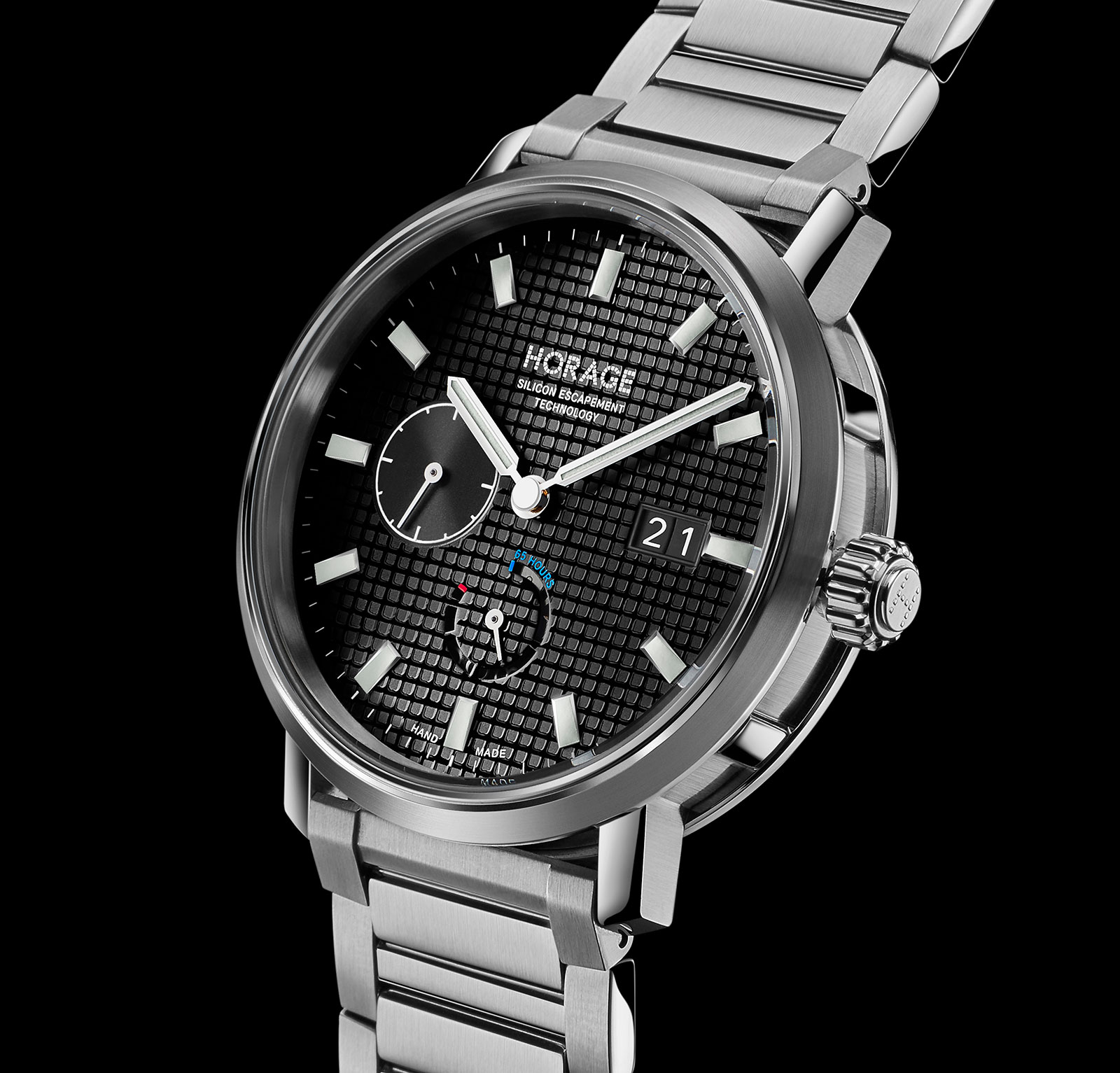 While crowdfunded watch brands are proliferating quicker than money can be raised, few are notable. One of the latest candidates on Kickstarter is, however, different.
The debut offering from Horage is the Multiply, a conventionally styled timepiece. But unlike typical crowdfunded watches powered by common outsourced movements, the Multiply boasts the newly developed the cal. CMK1 produced by Cendres+Metaux Microtech (CMMT).
Designed to be a versatile workhorse automatic, the CMK1 is available with various small complications, including a big date and power reserve. And it has a 65-hour power reserve, or just under three days.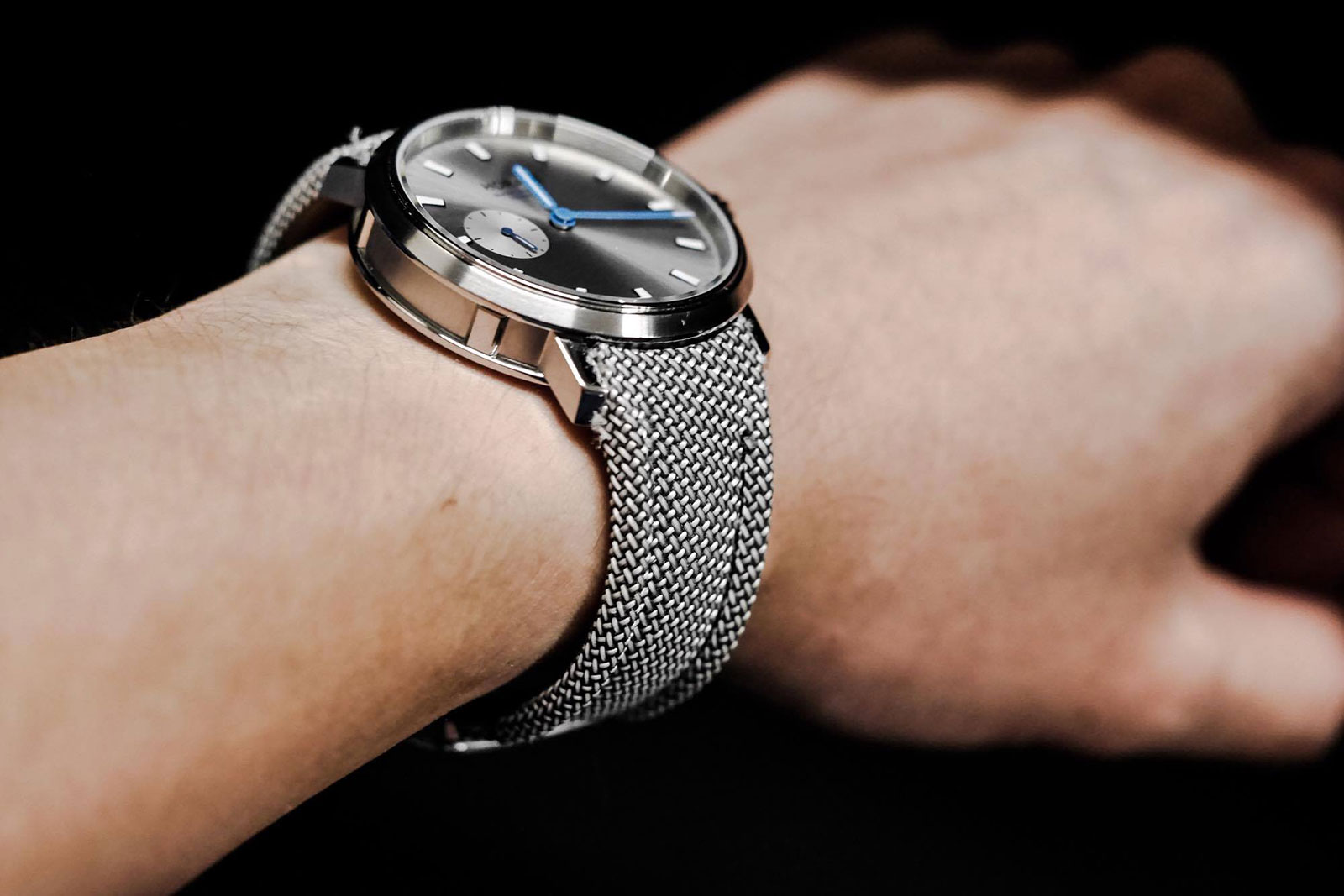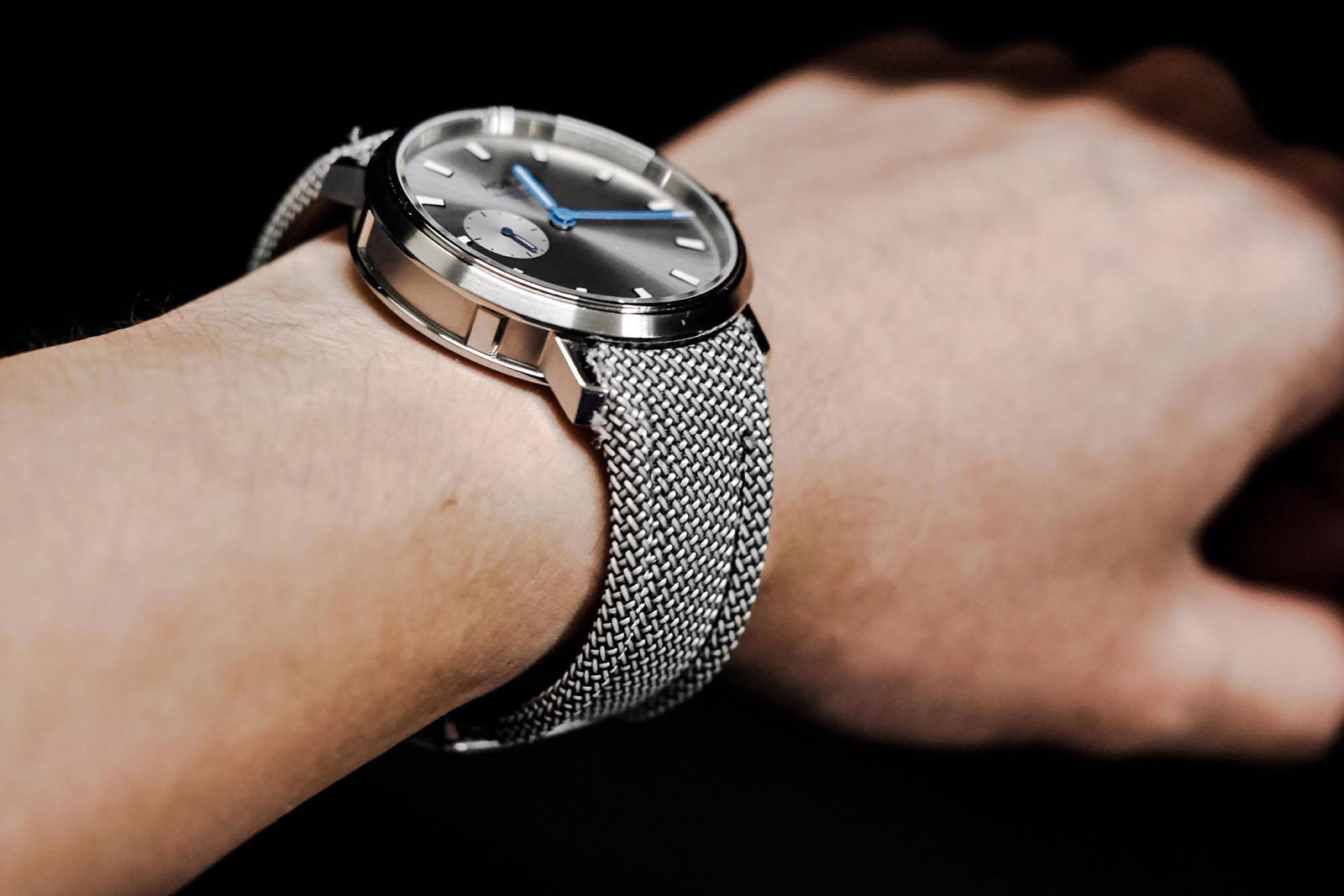 Consequently, the Horage Multiply is available in three different guises, from time-only to the "full spec" with both power reserve and big date. With the various dial and strap options on offer, the total number of combinations for the Multiply is a bountiful 48.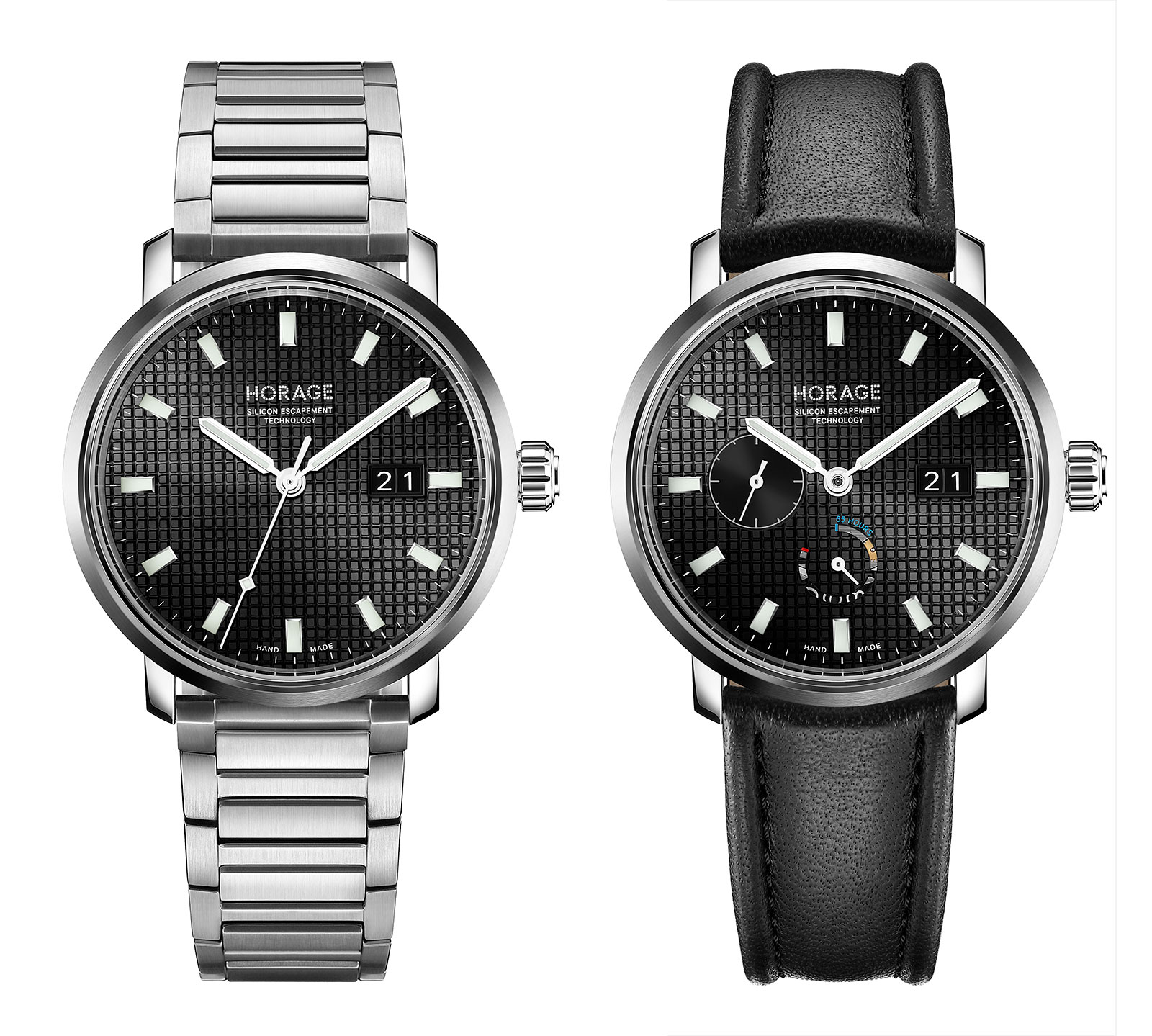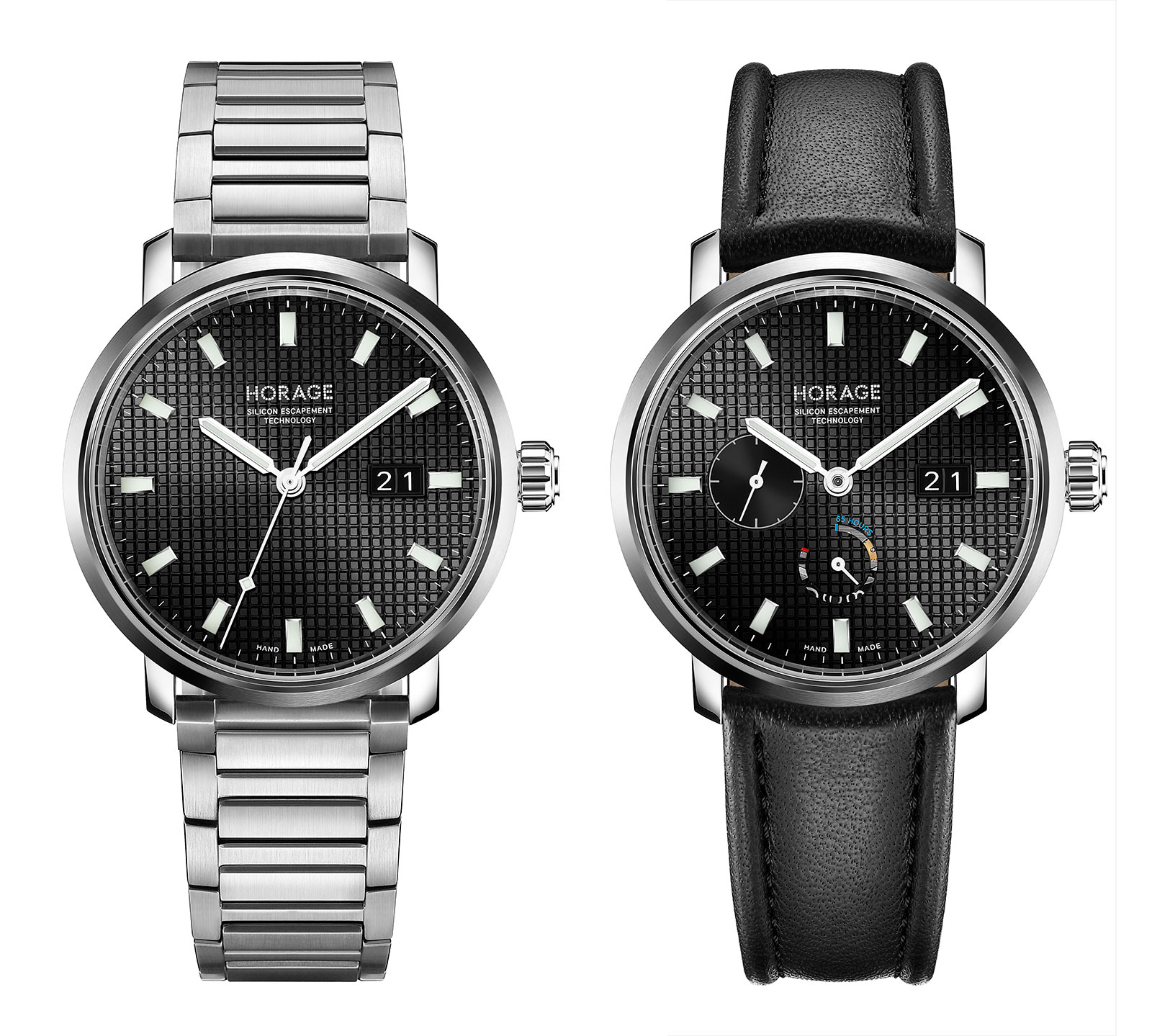 All versions of the Multiply share the same stainless steel case that is 41mm wide and 11.1mm high. Four different dial finishes are available, all featuring diamond-cut hands and hour markers.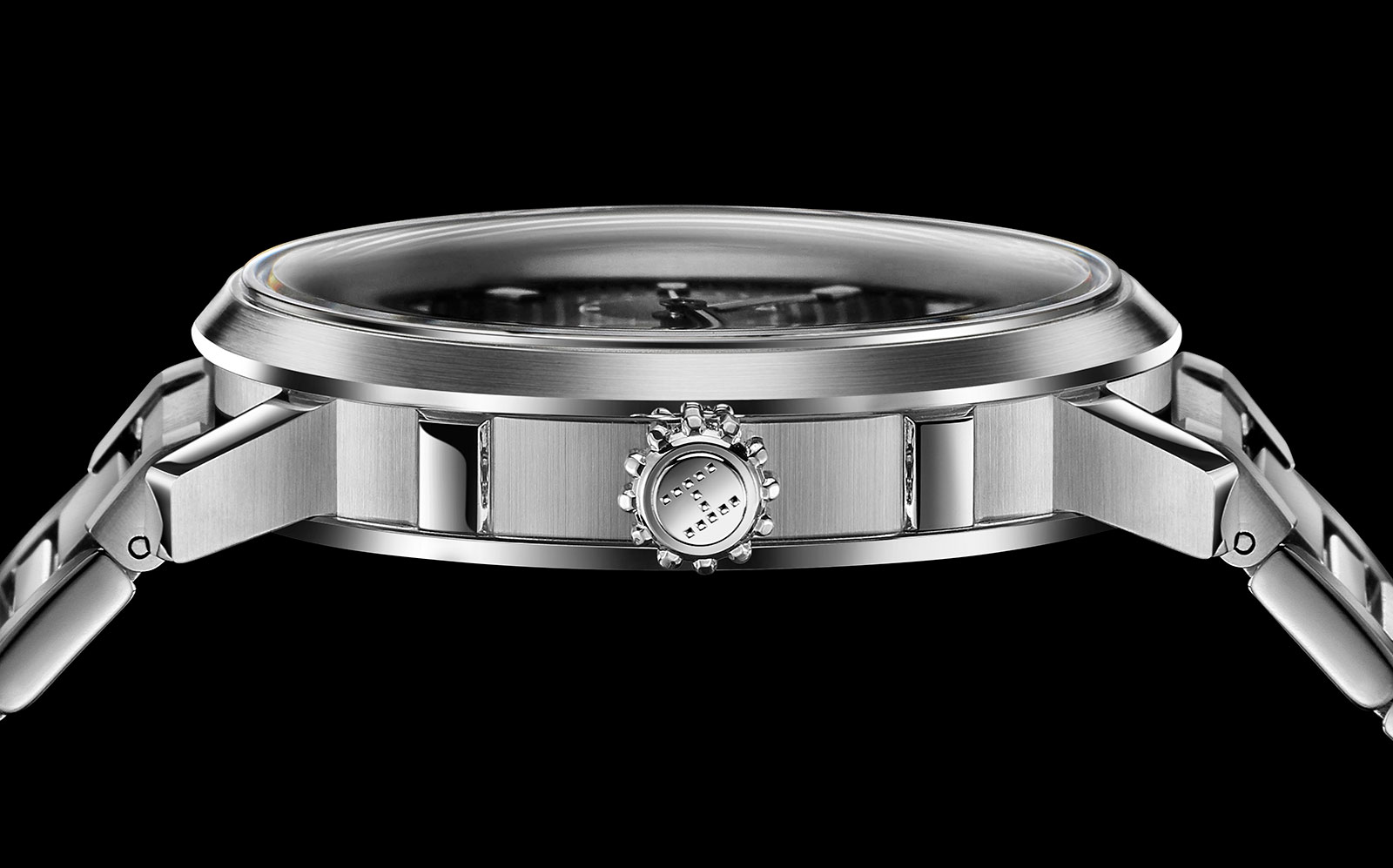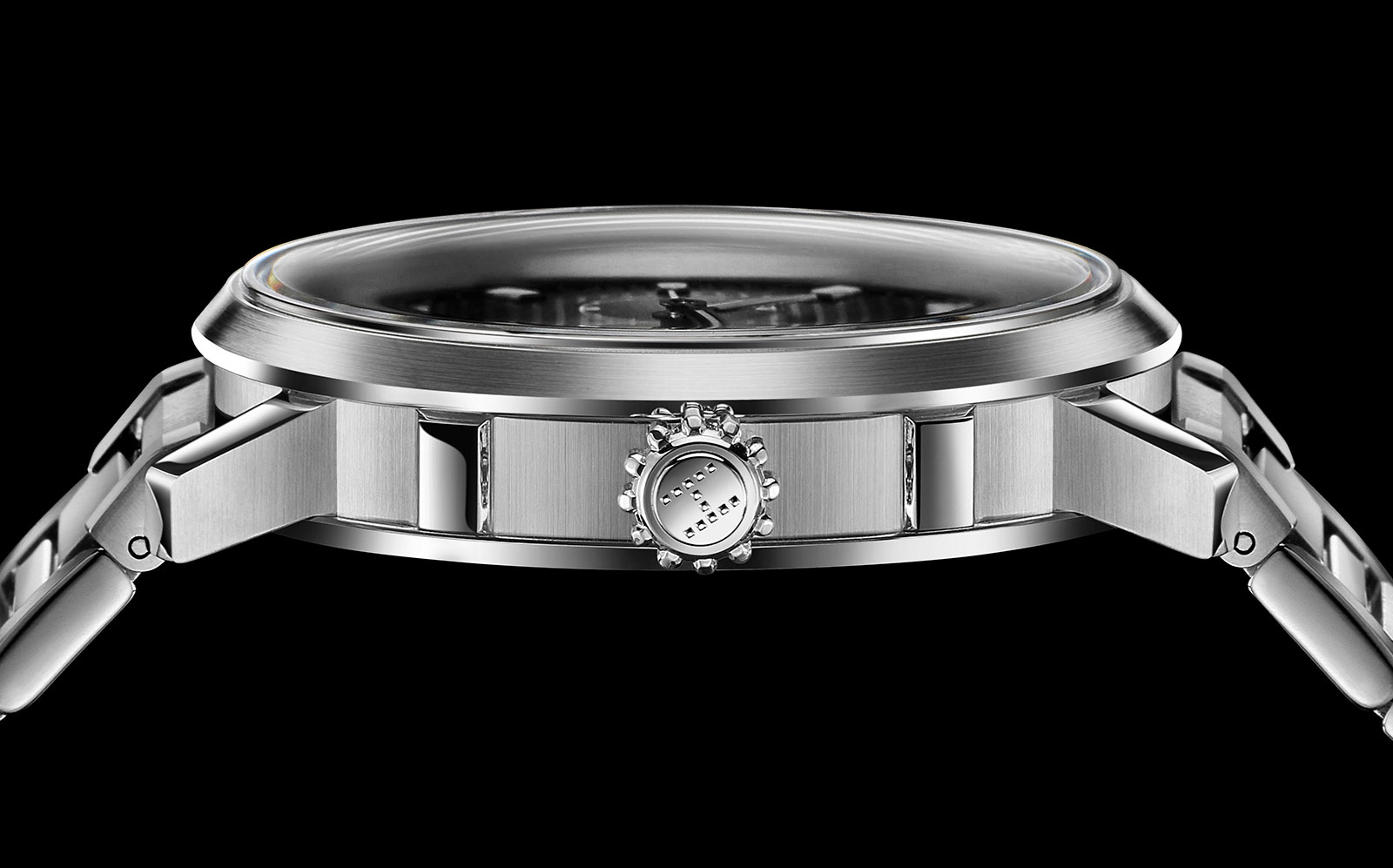 The cal. CMK1
Visible through the display back is the cal. CMK1, arguably the highlight of the watch. While Horage is the first marque to take up the CMK1 movement, the goal is to sell the calibre to other watchmakers.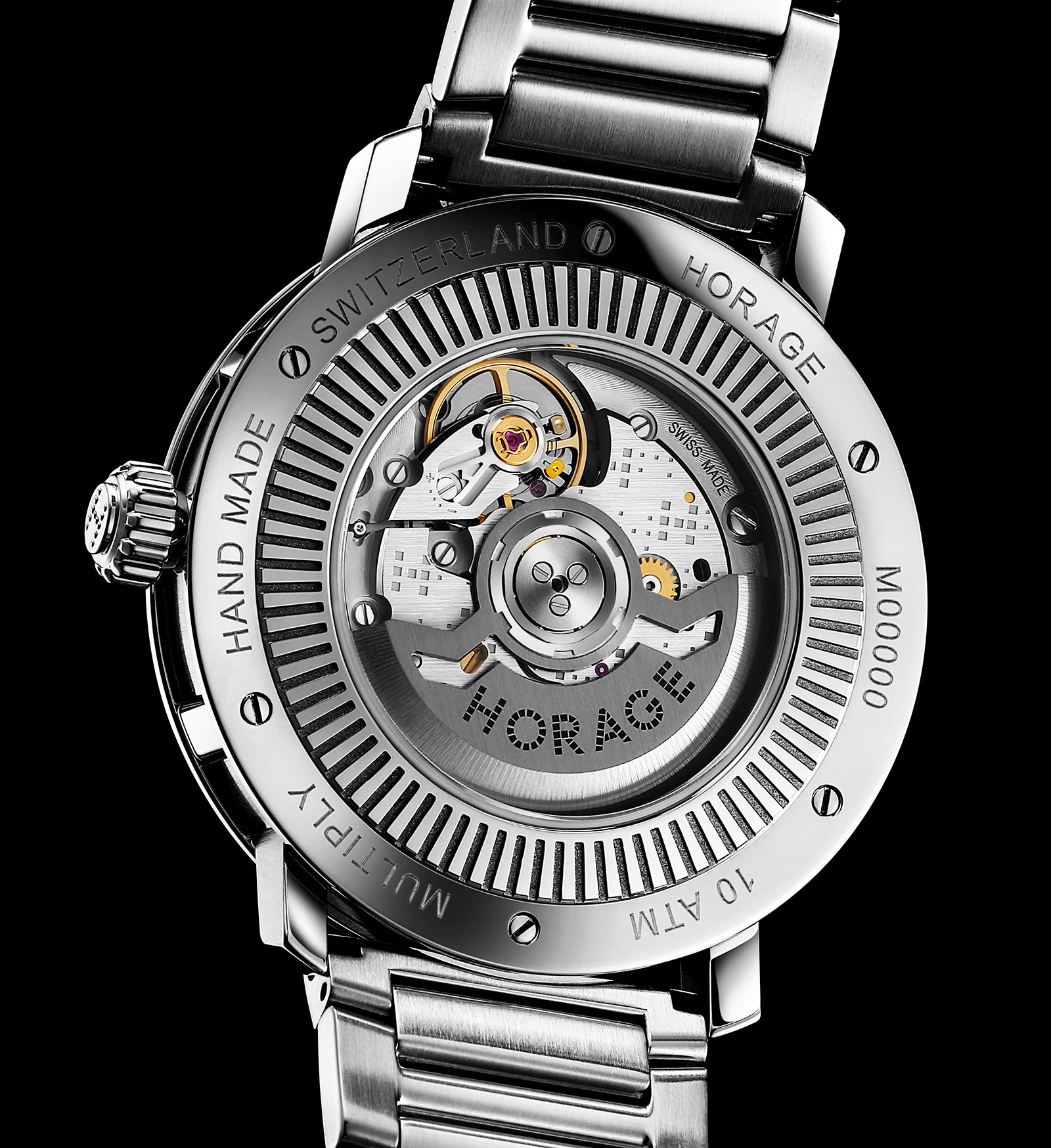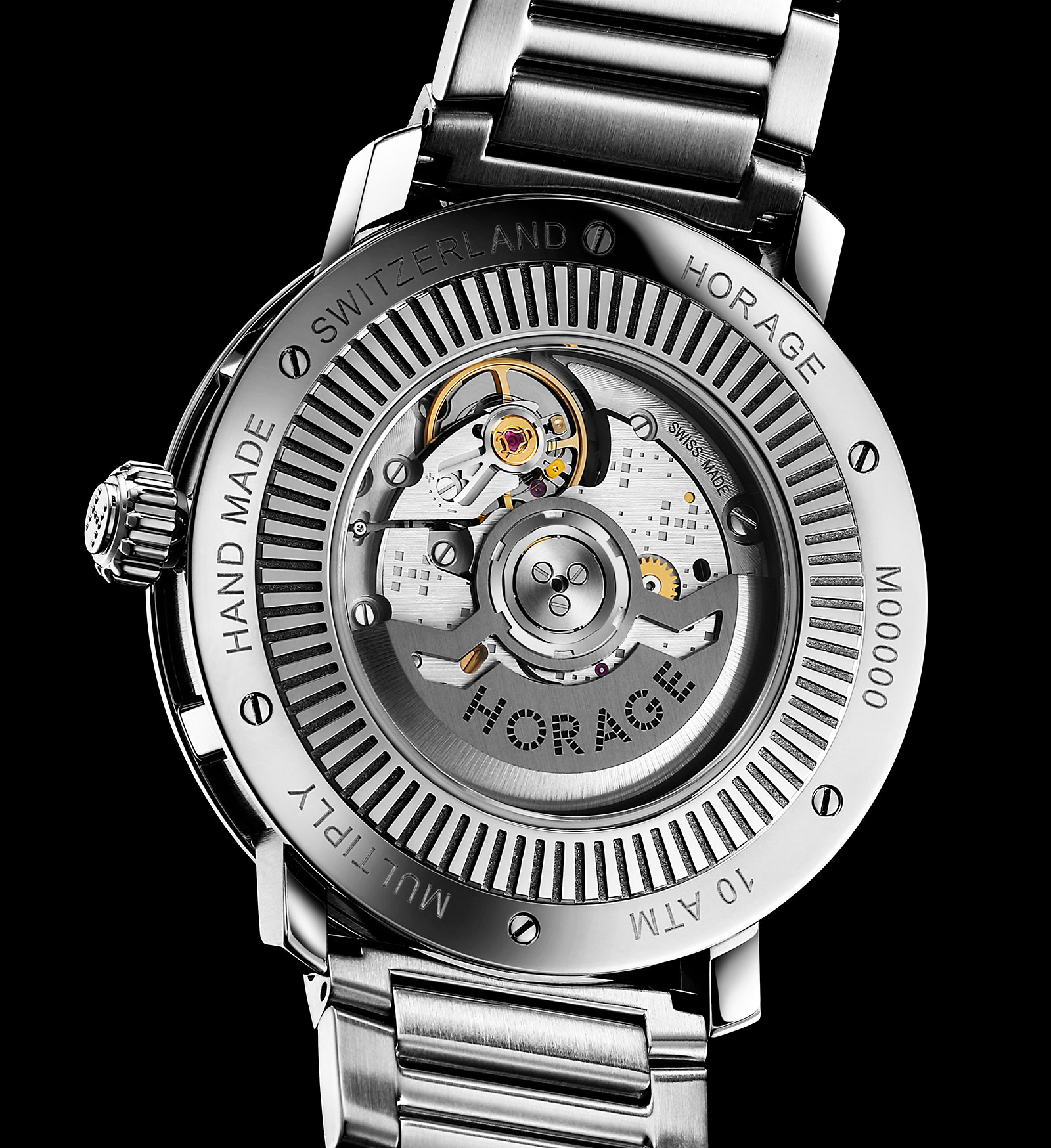 Some of the co-founders of Horage work for CMMT on a consultancy basis, it is an independent movement maker. CMMT is the subsidiary of small Swiss conglomerate Cendres+Metaux, which counts amongst its divisions dental components, precious metal smelting and also watch components like cases and rotors.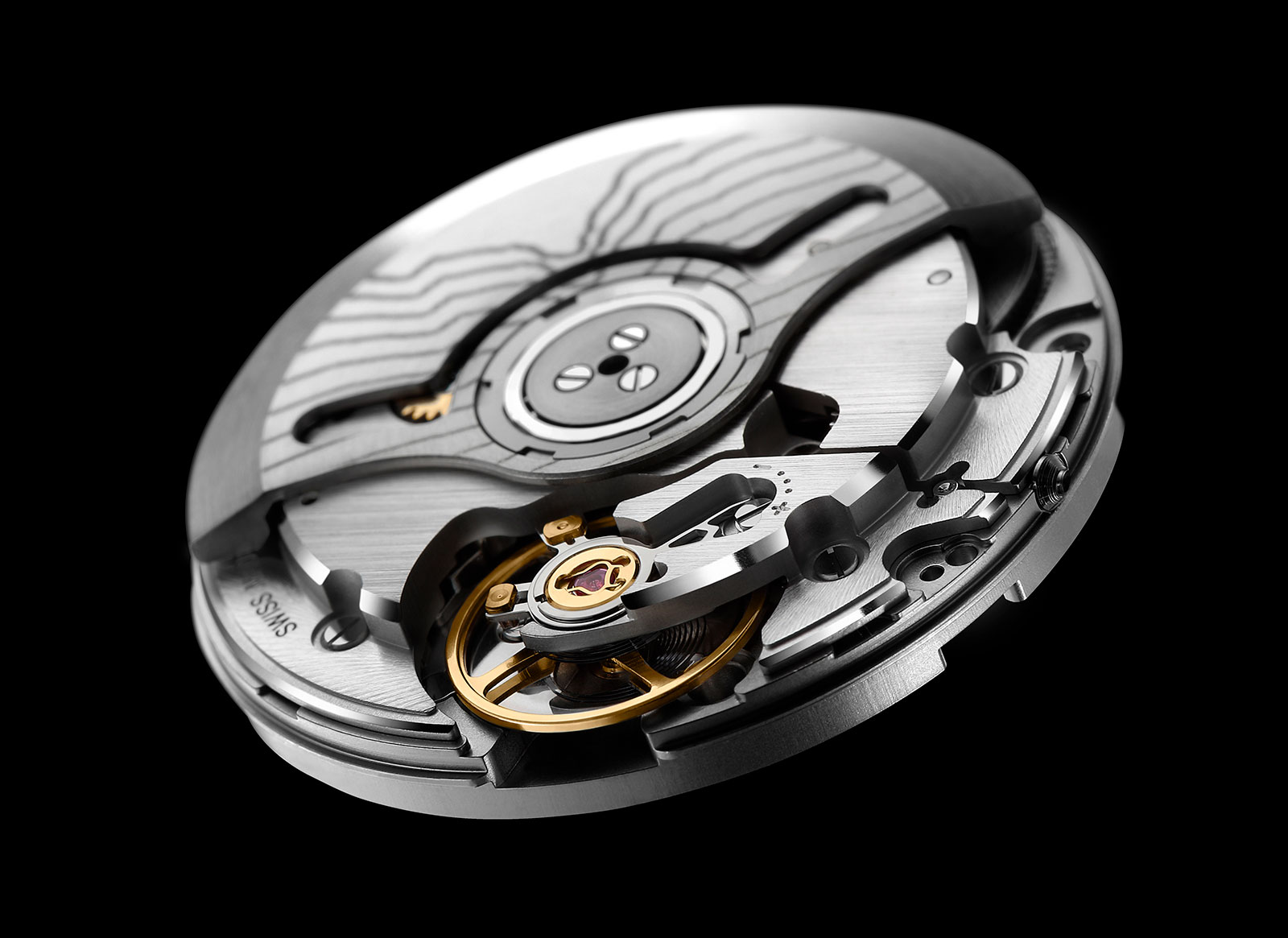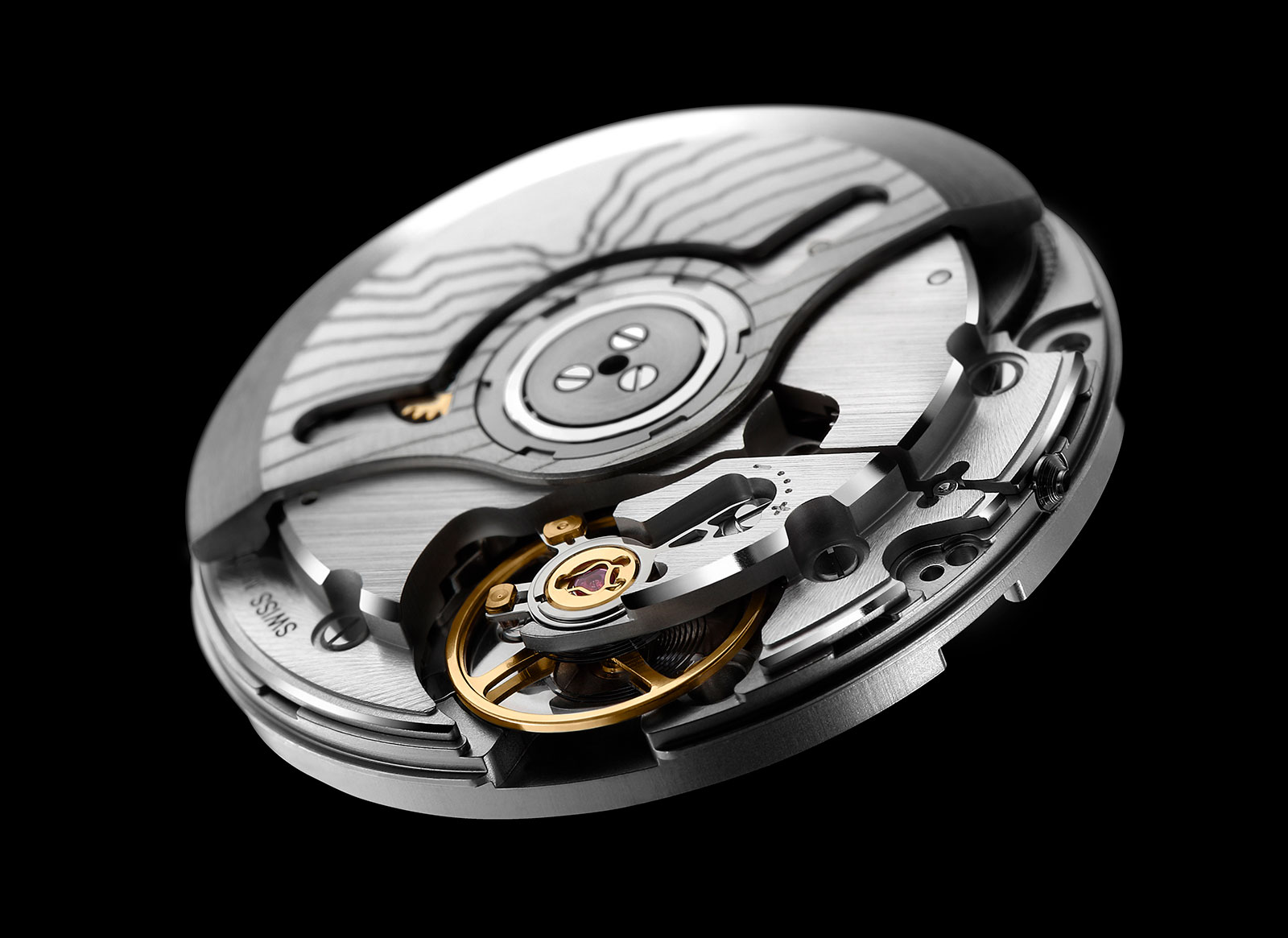 More unusually, the CMK1 has a silicon escape wheel and pallet fork produced by the Hahn-Schickard, a German precision engineering outfit that typically deals with electronics and medical equipment.
It's notable for the fact that most silicon components in Swiss watchmaking – known by the trade name Silinvar – are made by Neuchatel-based CSEM, the research institute primarily responsible for developing the technology in watchmaking, with the support of Rolex, Patek Philippe and the Swatch Group.
Price and availability 
The Horage Multiply starts at SFr990 for the time-only model, and SFr1250 for the one with a power reserve. The top of the line model with date, power reserve and small seconds is SFr1650. It is available on Kickstarter until August 23, 2017.
---
Back to top.
---
You may also enjoy these.