Hands-On with Highlights from Phillips "The Hong Kong Watch Auction: Three" (Part Two)
The concluding instalment looking at key highlights from Phillips' upcoming watch auction.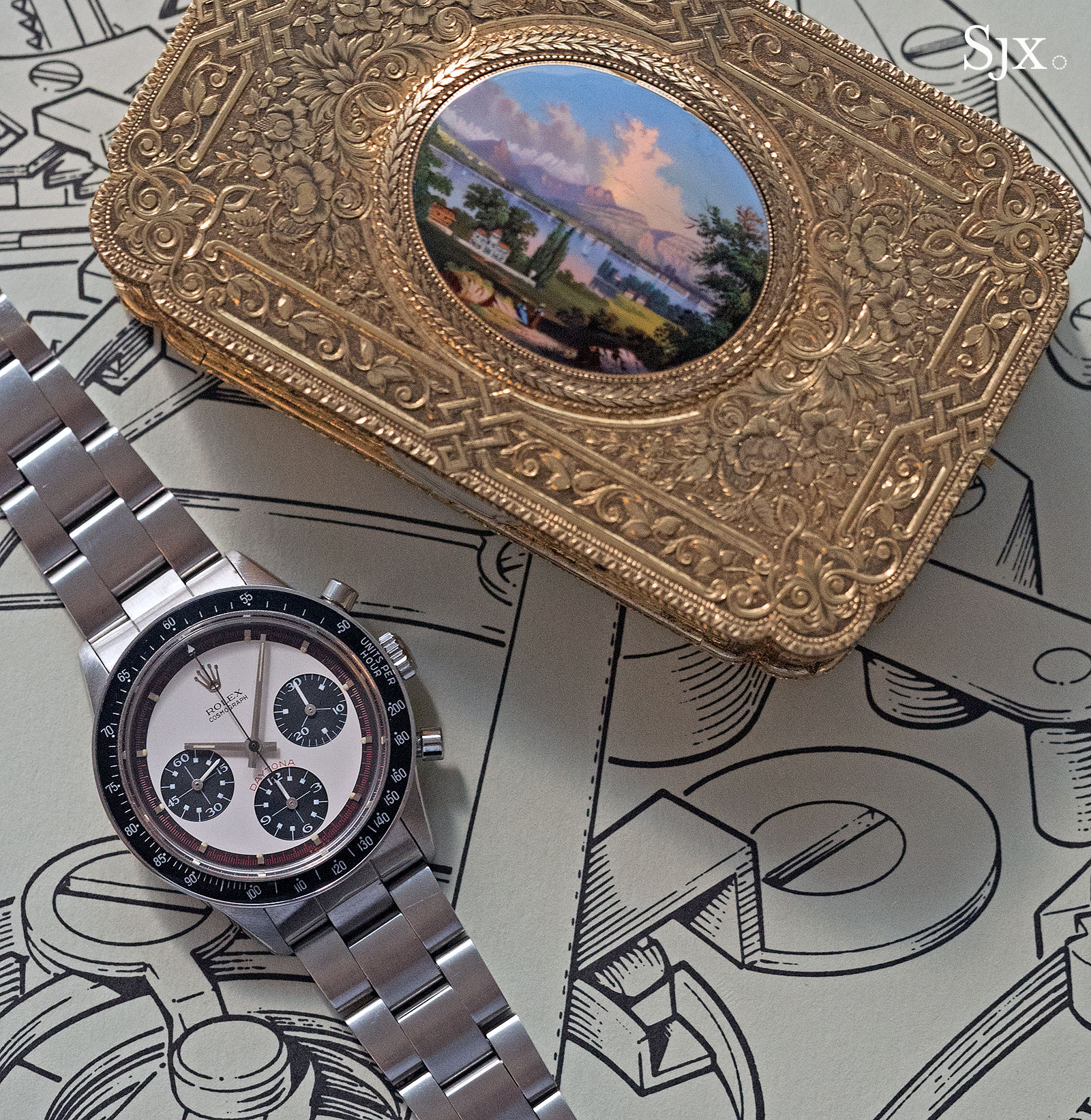 Two days ago we brought you the first part of our look at key lots from Phillips' upcoming Hong Kong watch auction that takes place on November 29. The second part of our sale coverage continues that diversity, encompassing a Roger Smith Series 2 and a unique Patek Philippe Calatrava in titanium.
The full catalogue is available here.
---
Lot 949: Patek Philippe Nautilus ref. 5711/1P – This is an example of the original, and far more rare, Nautilus automatic in platinum. It's almost identical to the 40th anniversary limited edition, but without all the commemorative bling.
Originally introduced as a special edition destined only for Patek Philippe's top clients, the platinum Nautilus ref. 5711/1P is discreet, being extremely similar to the steel model, with the key visual difference being the colour of the dial, which is a brighter metallic blue, and the silvery-white tone of the platinum.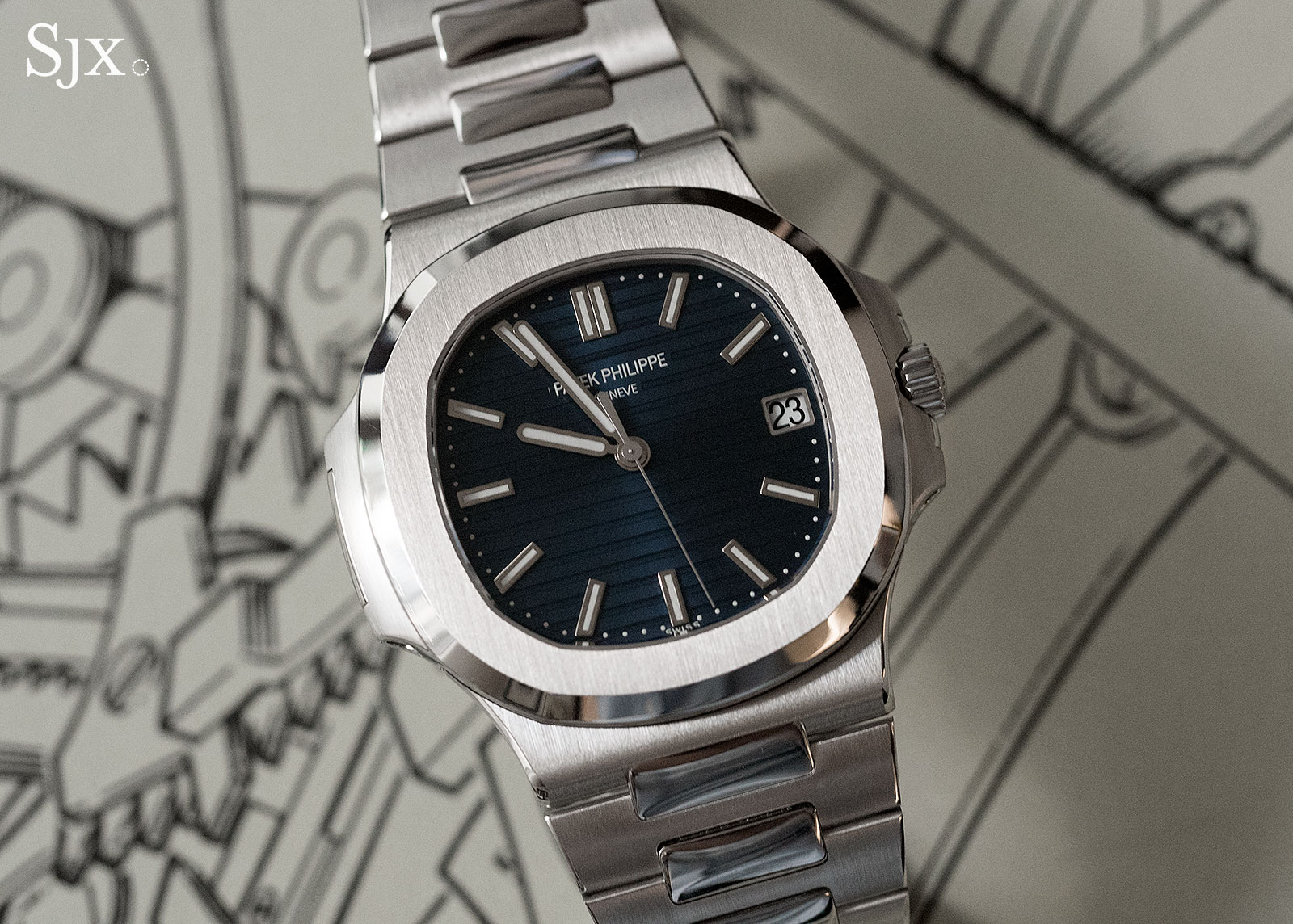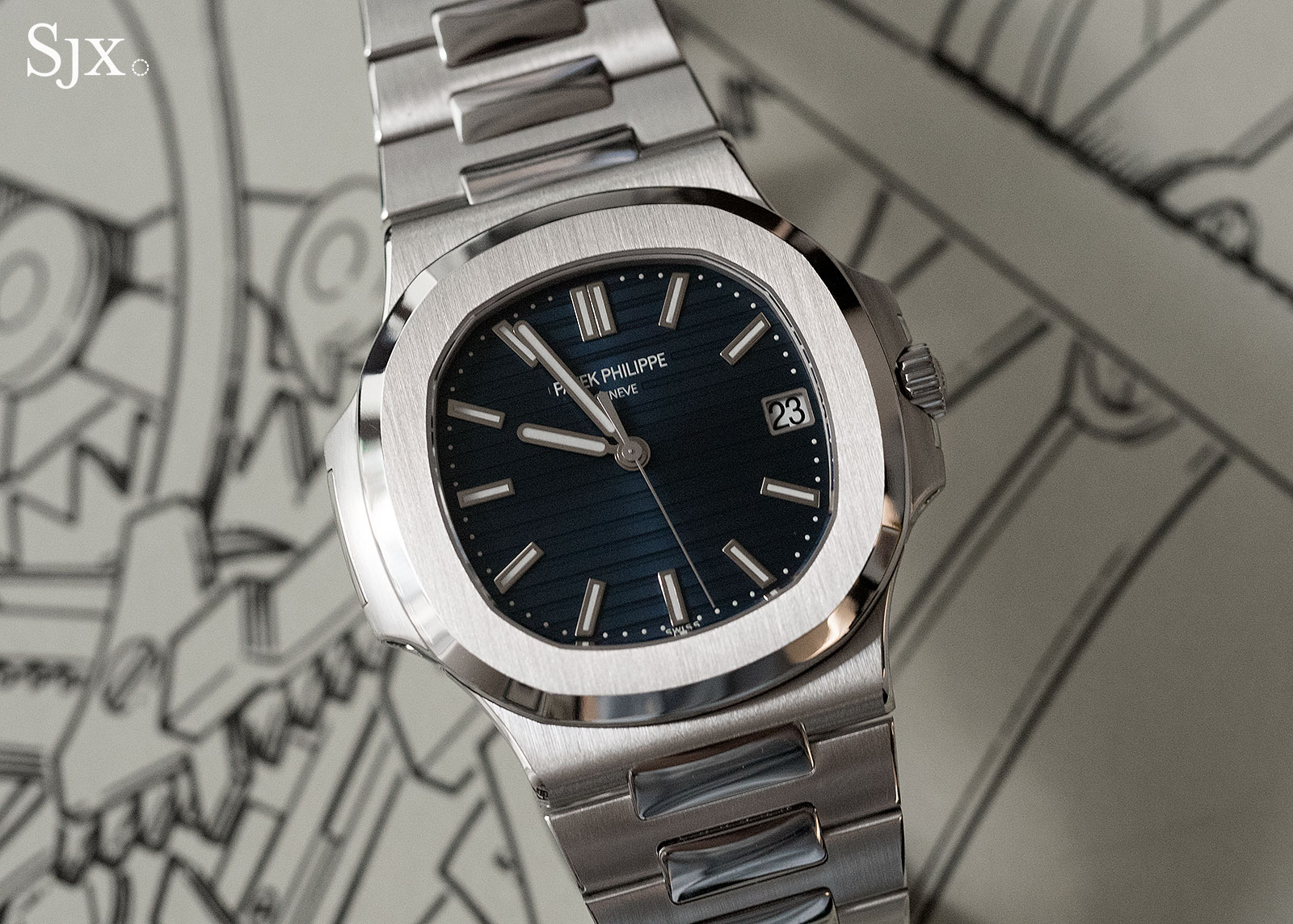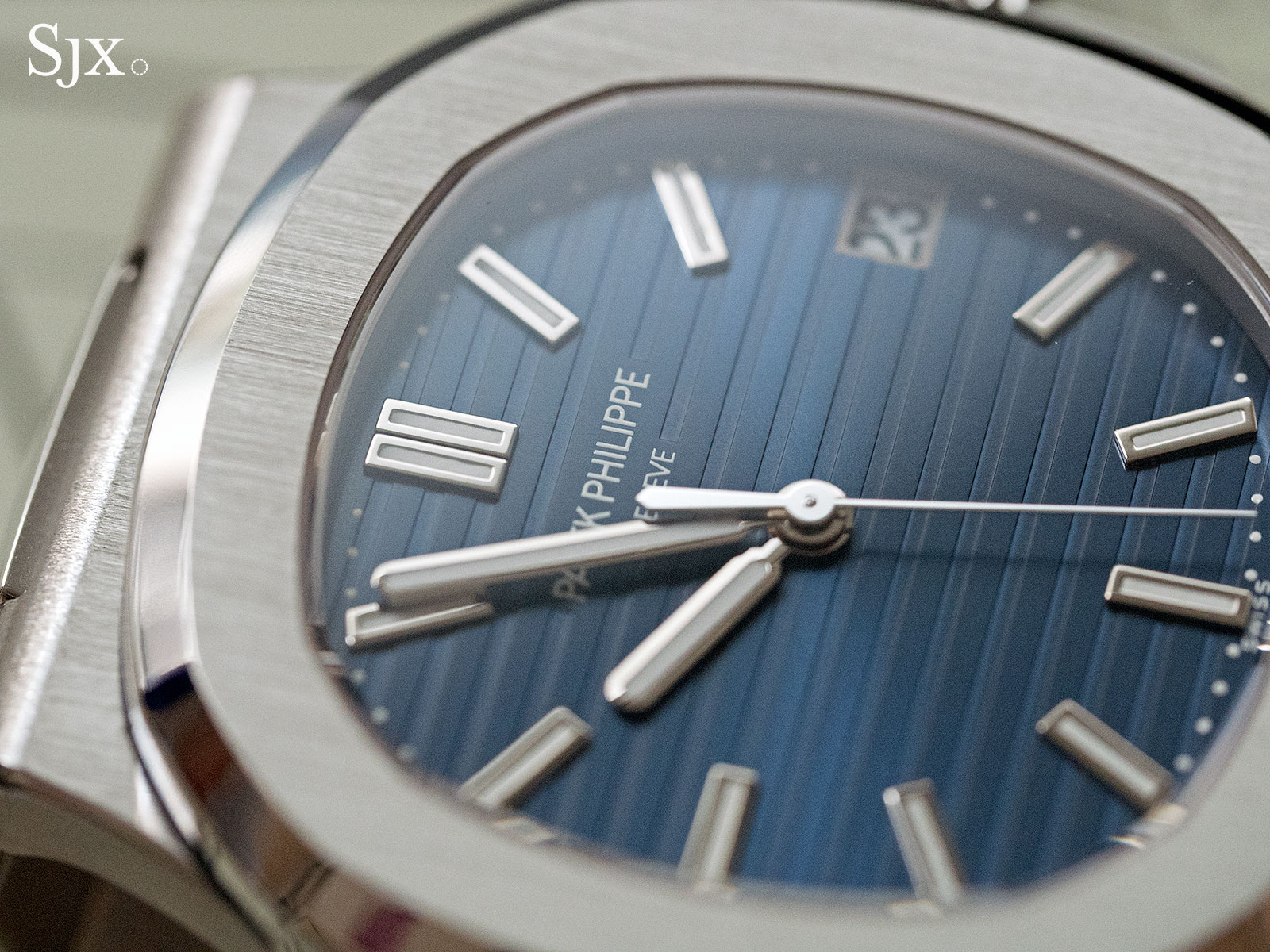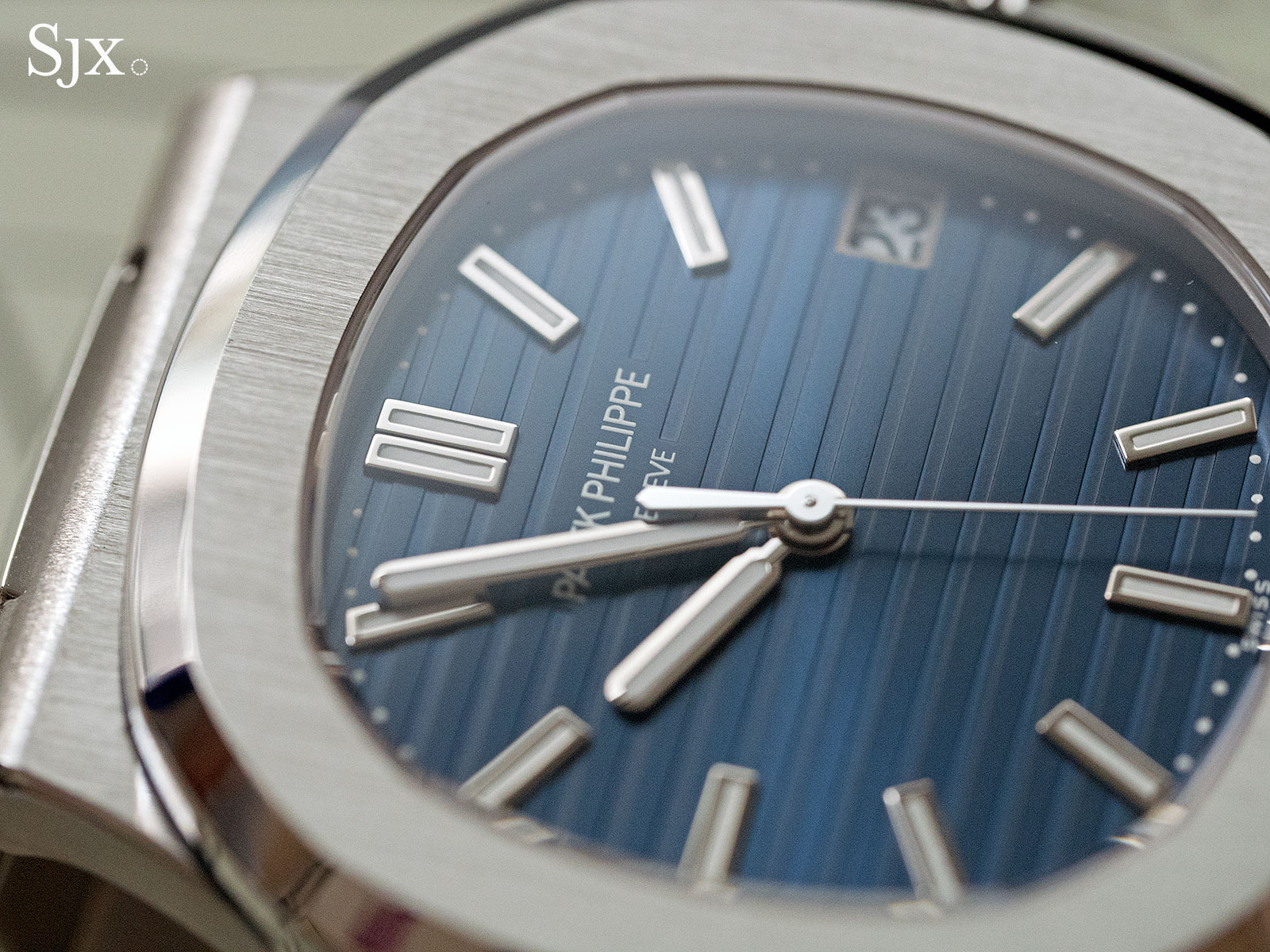 While 700 of the 40th anniversary platinum Nautilus will be made, Phillips believes only 30 of this ref. 5711/1P were produced.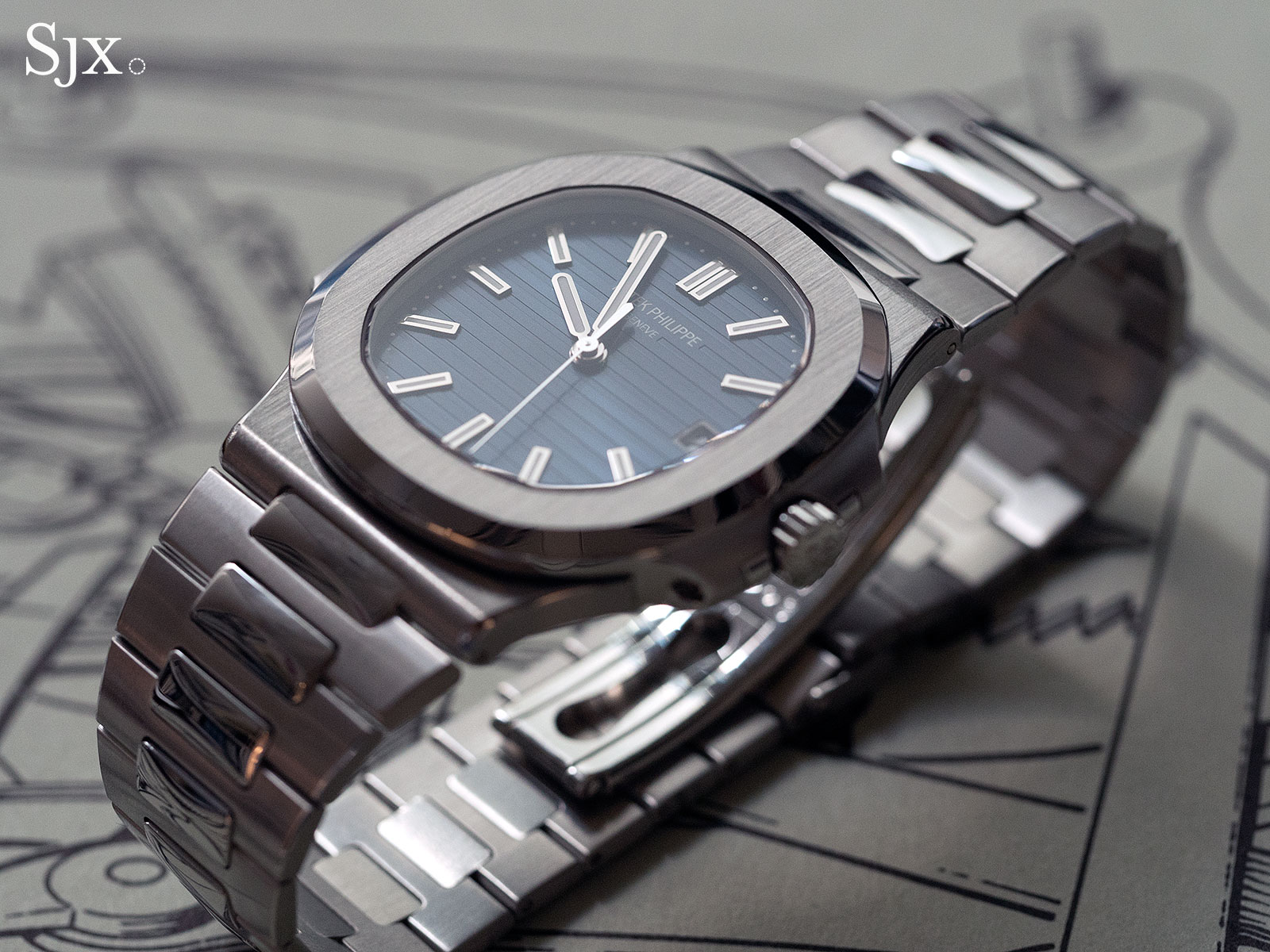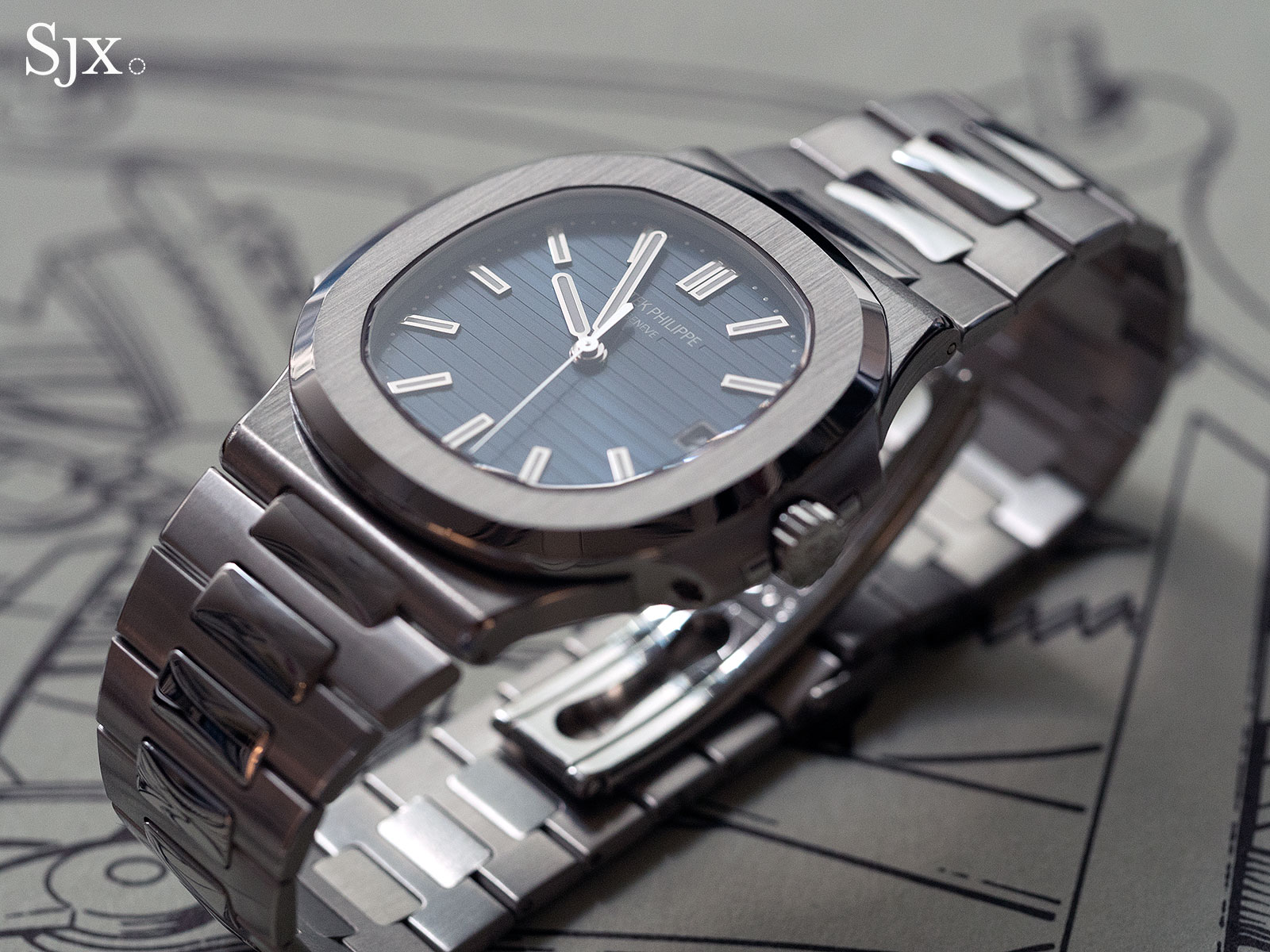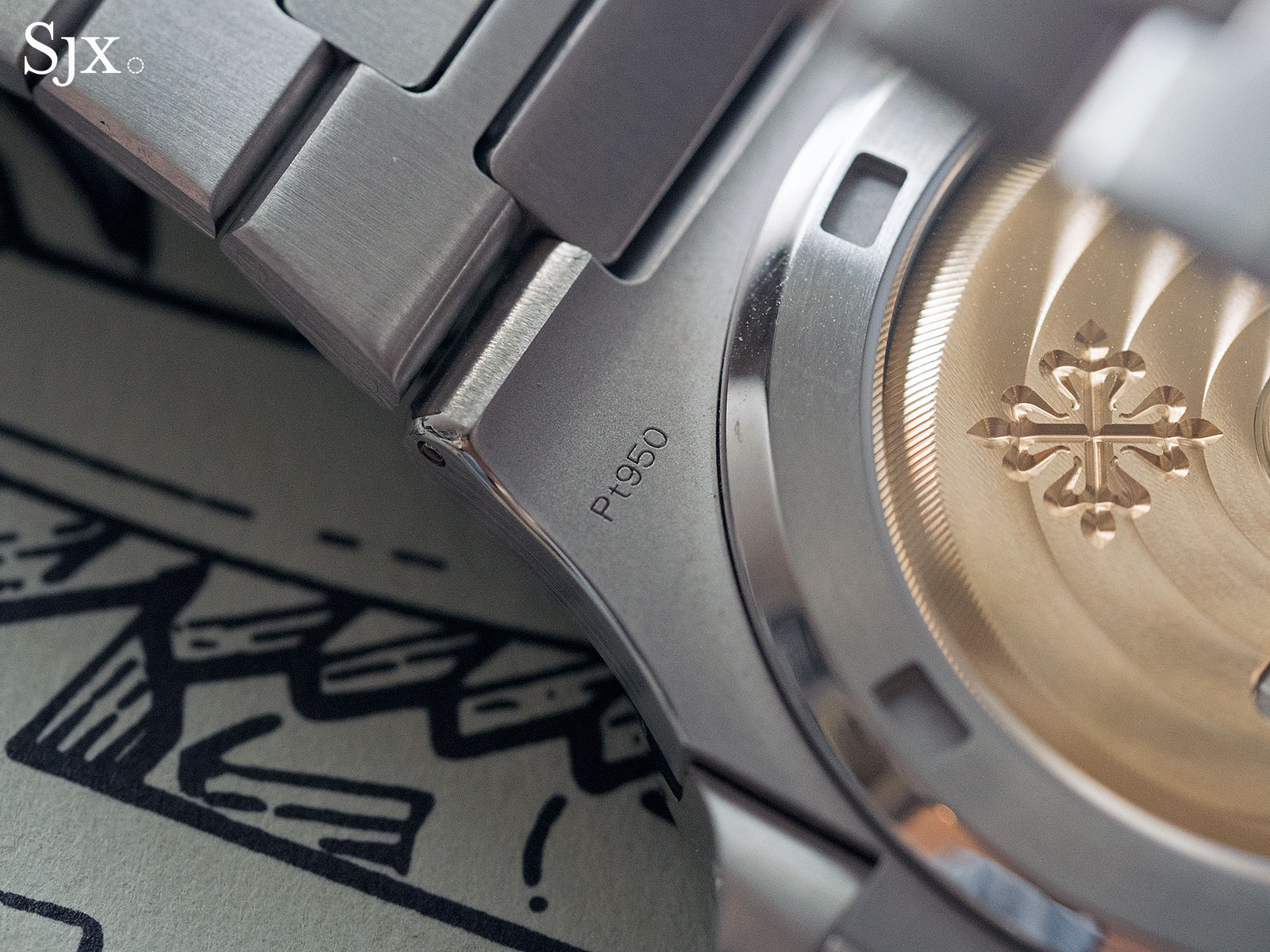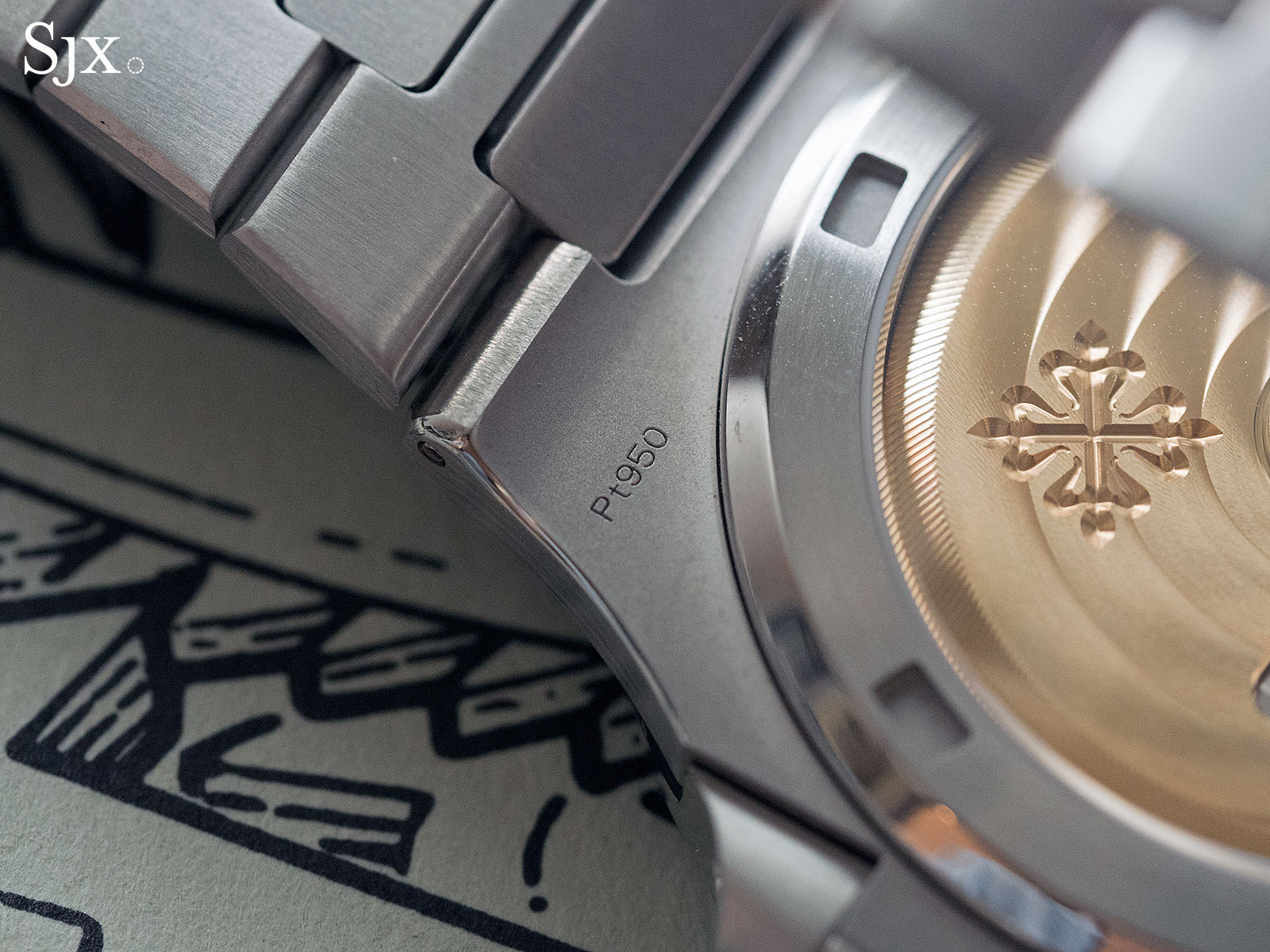 Just last year Phillips sold a similar watch that had visible wear for HK$1.36m, or about US$175,000. In contrast, the example in the upcoming sale is in pristine condition, being almost unworn. It's complete with all the original packaging, and carries an estimate of HK$640,000 to HK$960,000. That's about US$85,000 to US$125,000.
---
Lot 1002: Patek Philippe Sky Moon Tourbillon ref. 5002P – For many years Patek Philippe's most complicated wristwatch – it has since been superseded by the Grandmaster Chime – the Sky Moon Tourbillon has 12 complications and two faces. While the front is a conventional dial with a perpetual calendar, the rear is a star chart showing the celestial bodies seen from the Northern Hemisphere.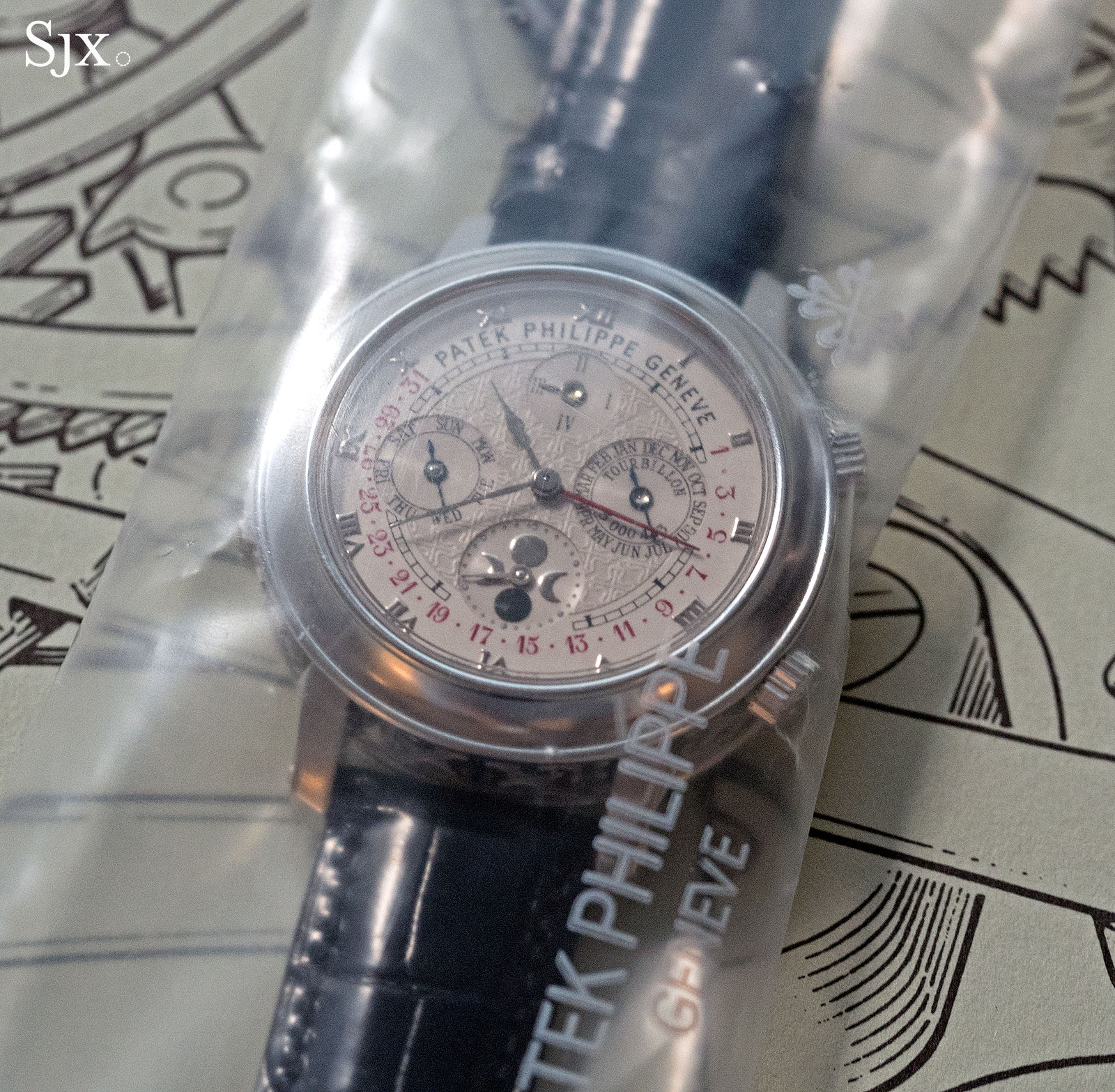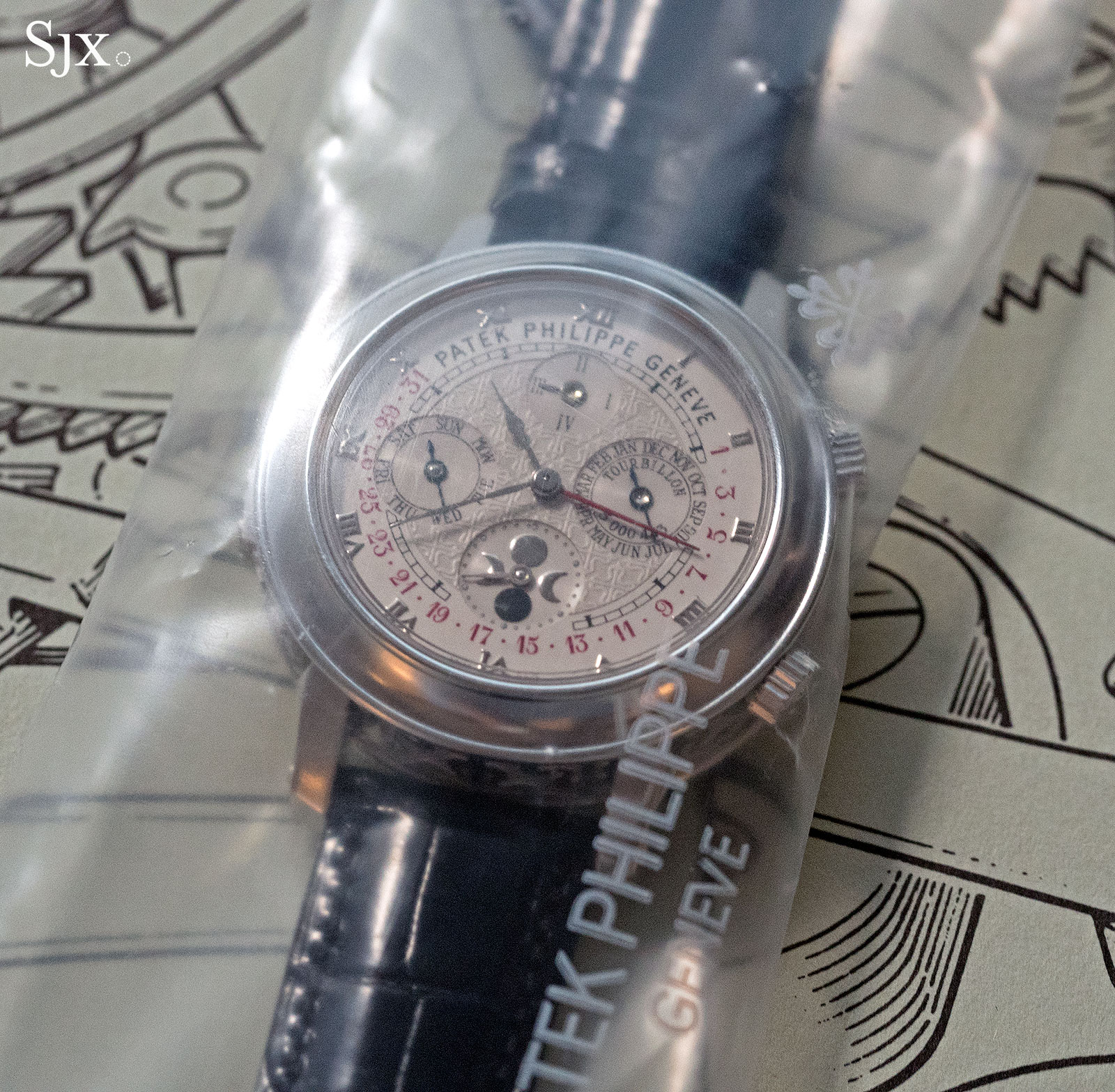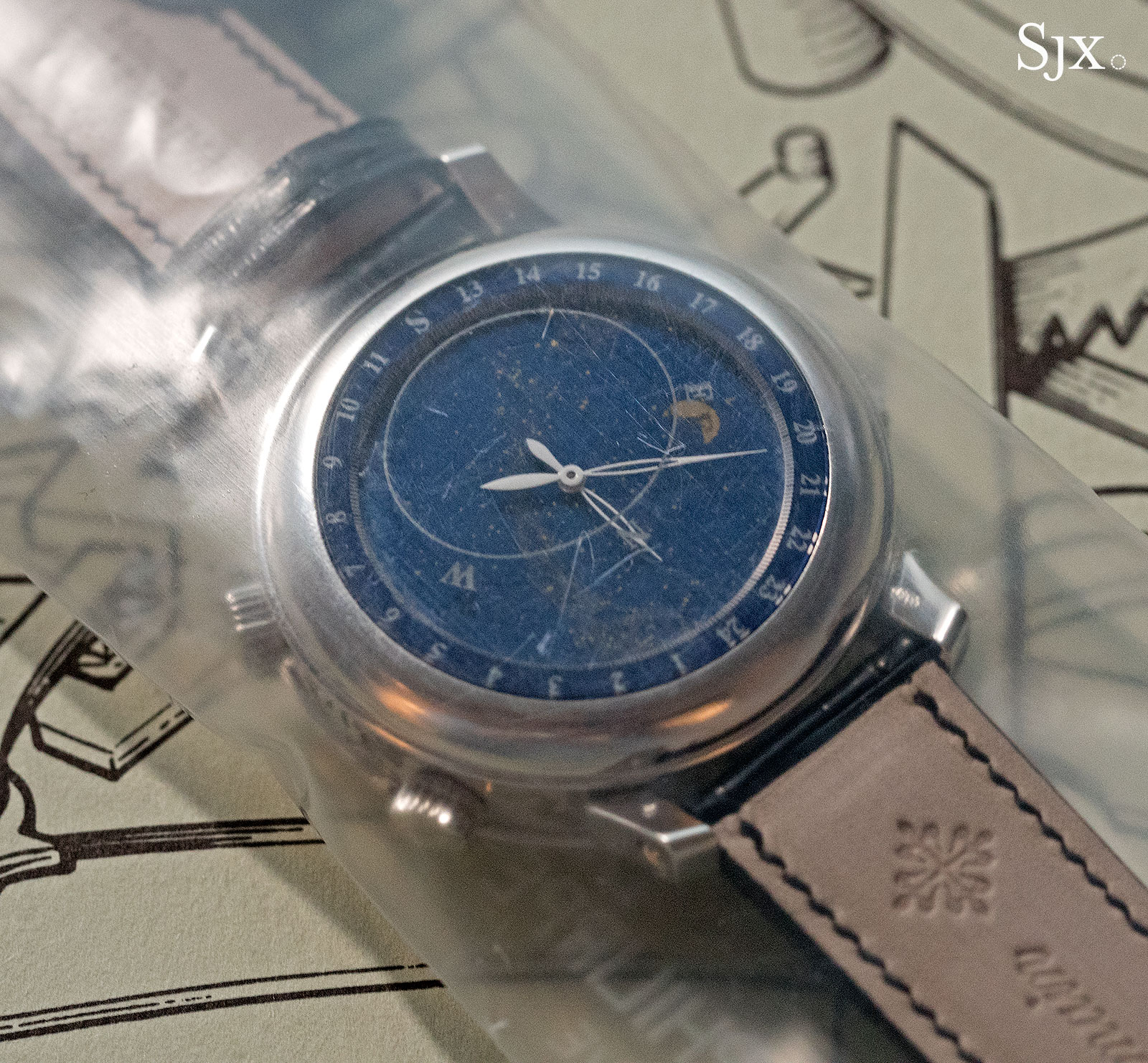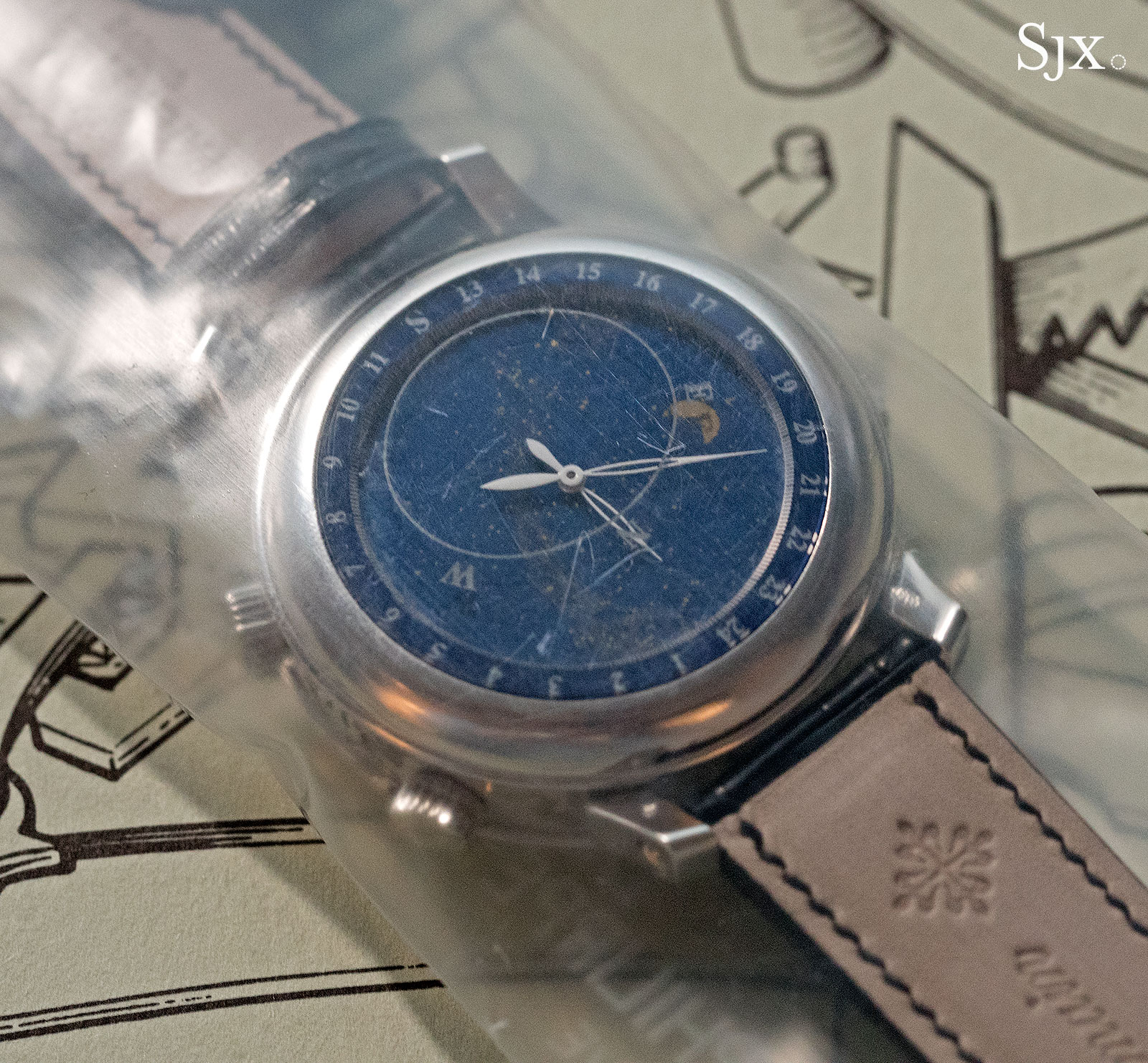 Every watch auction is bound to have several Patek Philippe watches sealed in their original factory plastic tube, and so it is with this specimen. It's estimated at HK$6.8m to HK$9.6m, or about US$850,000 to US$1.2m.
---
Lot 1012: Patek Philippe ref. 6000T "Children Action" – Only 10 titanium Patek Philippe wristwatches are known, and this is one of them.
Produced in 2007 and sold to raise money for Geneva charity Children Action, the ref. 6000T is a one of a kind creation. Though the basic design is based on the Calatrava ref. 6000 – characterised by its pointer date display – the titanium version is significantly different.
To start with the case is satin brushed titanium, complemented by a two-tone dial. The outer chapter ring for the hour numbers and date is black, while the centre of the dial is grey with a concentric guilloche.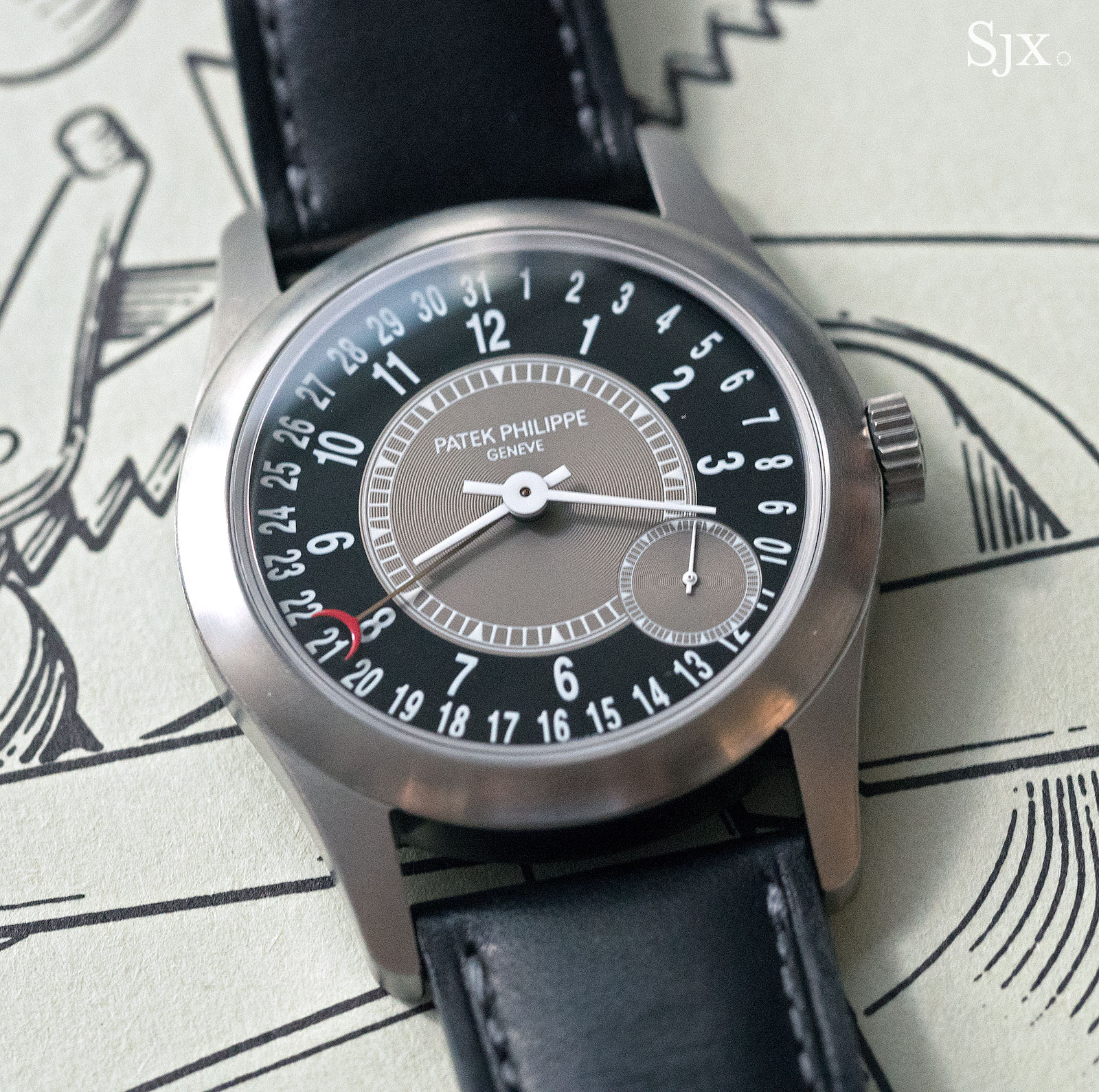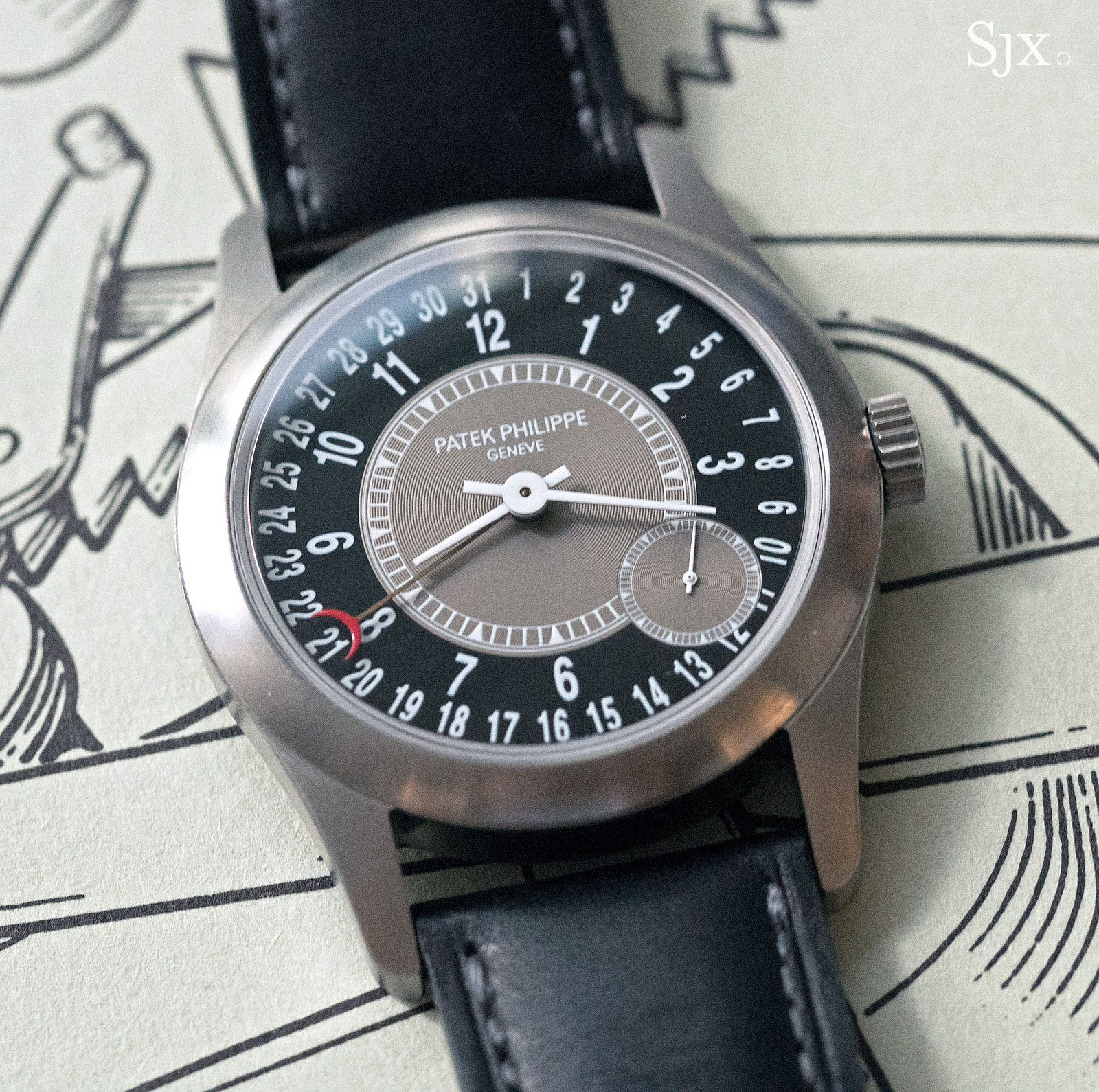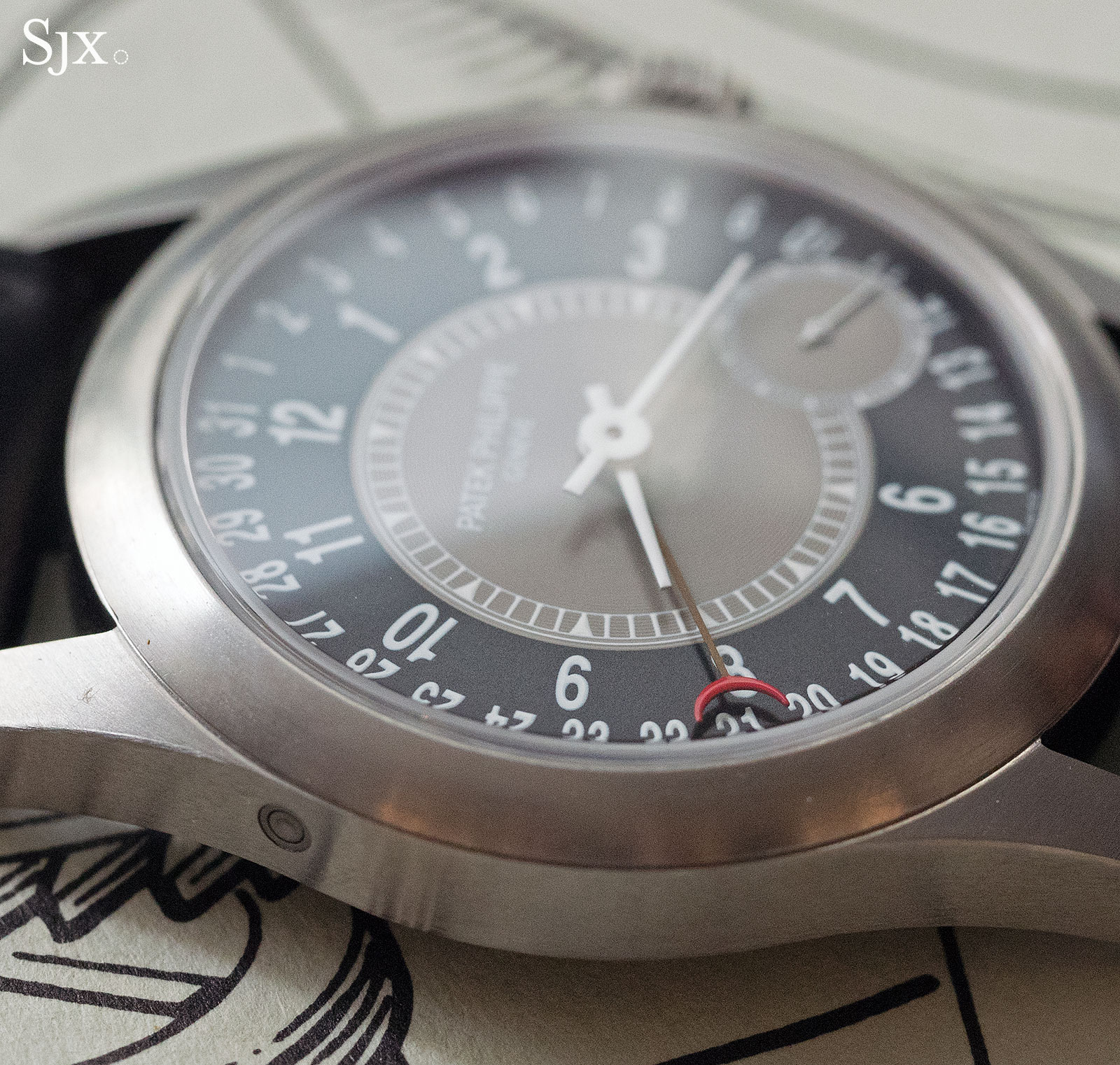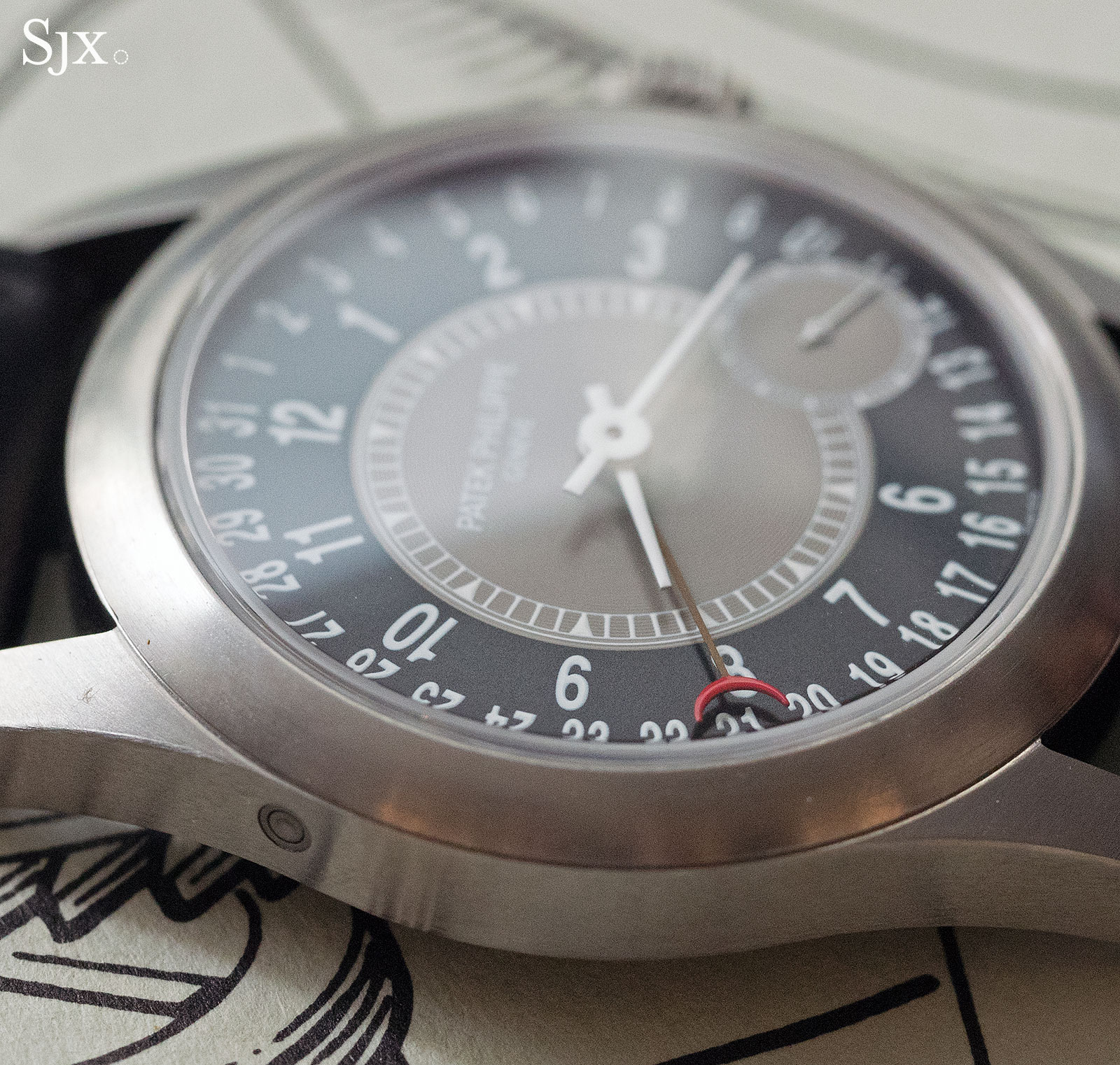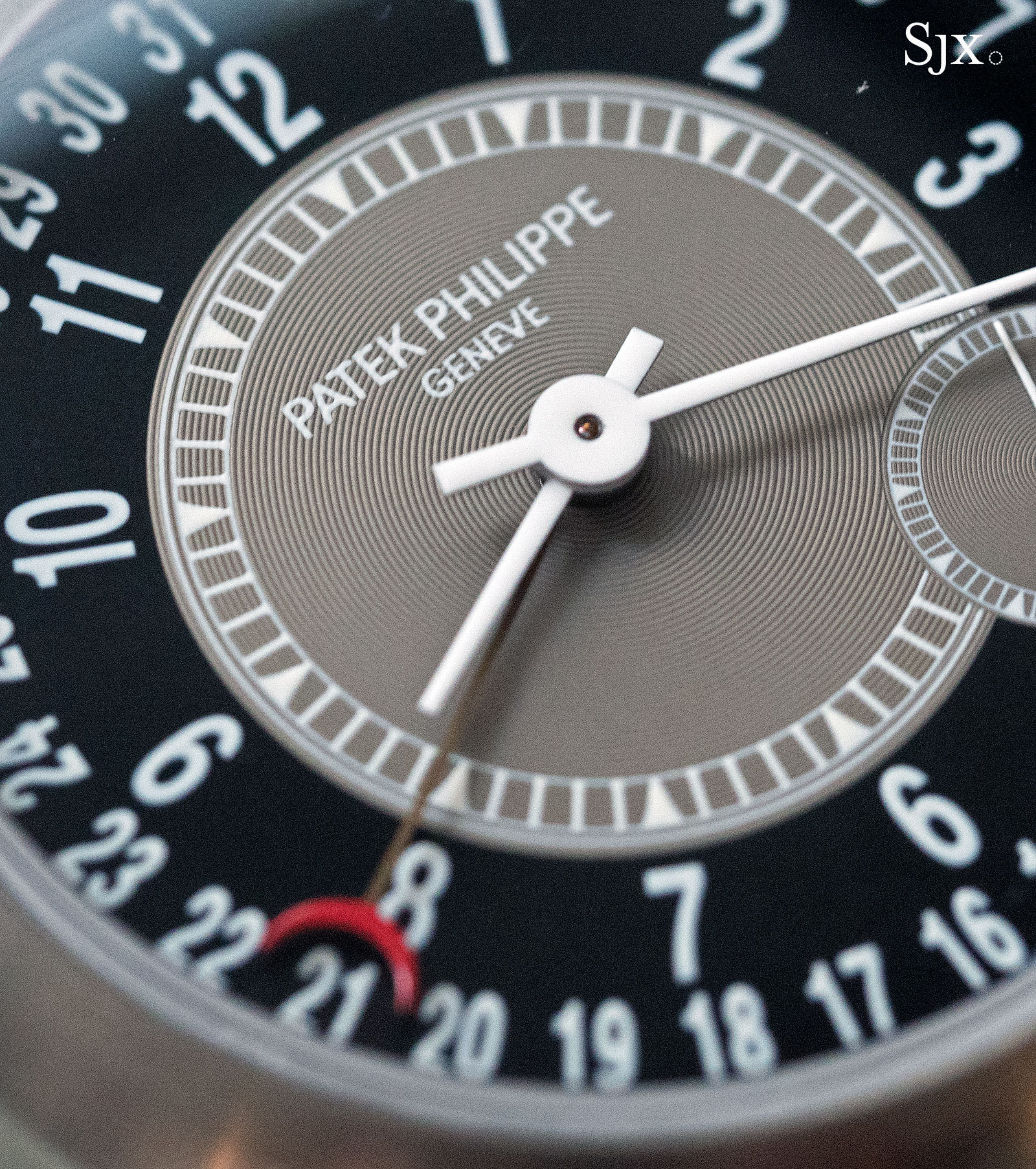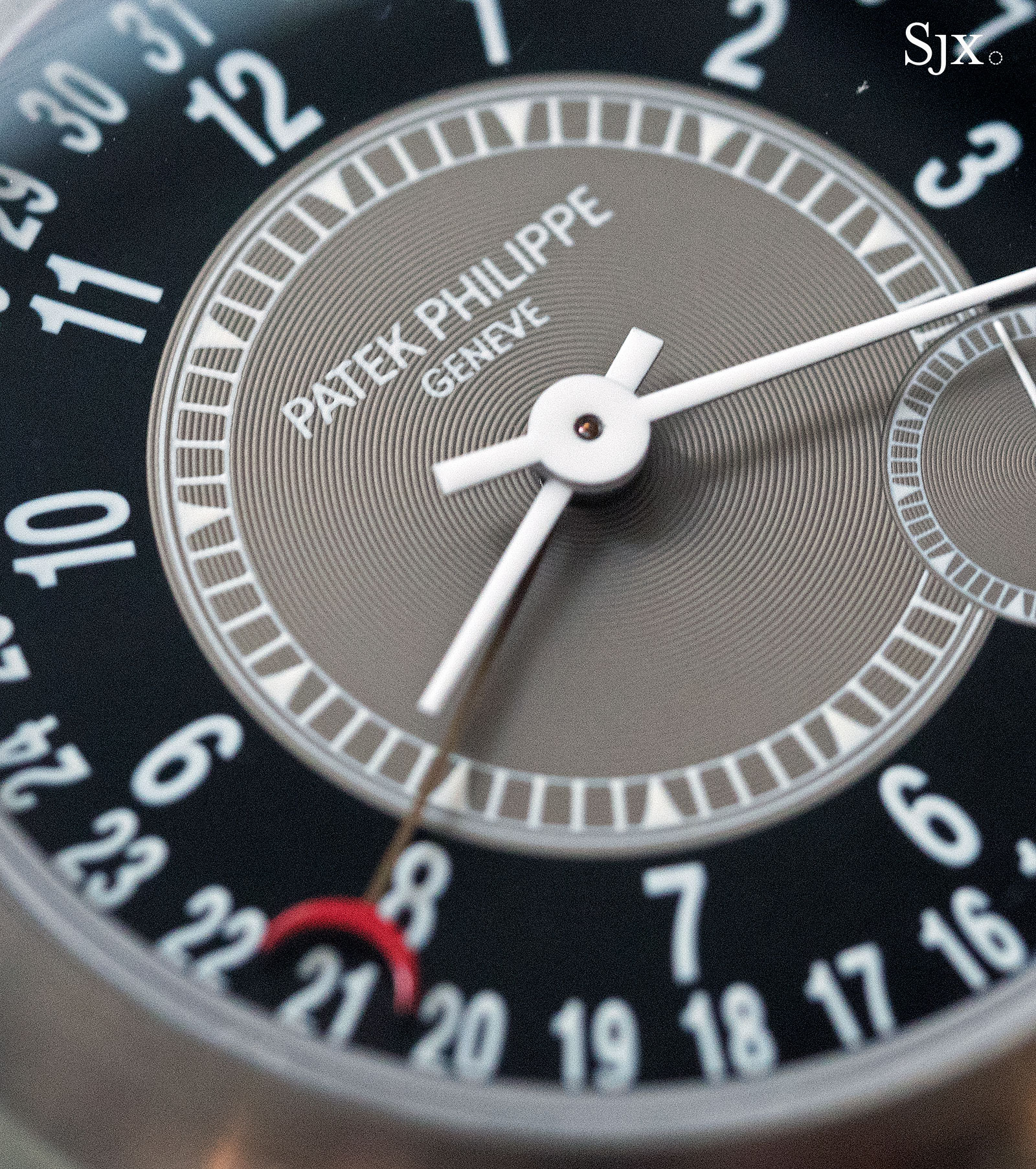 The sapphire display back is printed with the charity's name. And while there's no visible marking on the case, the buckle reads "titane" on the reverse.
While the ref. 6000T was originally sold in 2007 at a private auction organised by Children Action, it was subsequently sold the same year at Antiquorum, going for just over SFr200,000, or about US$210,000.
The ref. 6000T is estimated at HK$1.6m to HK$4m, equivalent to US$200,000 to US$500,000.
---
Lot 1083: Rolex Cosmograph Daytona "Paul Newman" – As Paul Newmans go, this is a a pretty affordable specimen. With pump pushers and an acrylic bezel, it's a ref. 6241 from 1969, the last year of production for this reference. The black bezel makes it slightly more desirable than its sister model, the ref. 6239 with a steel bezel.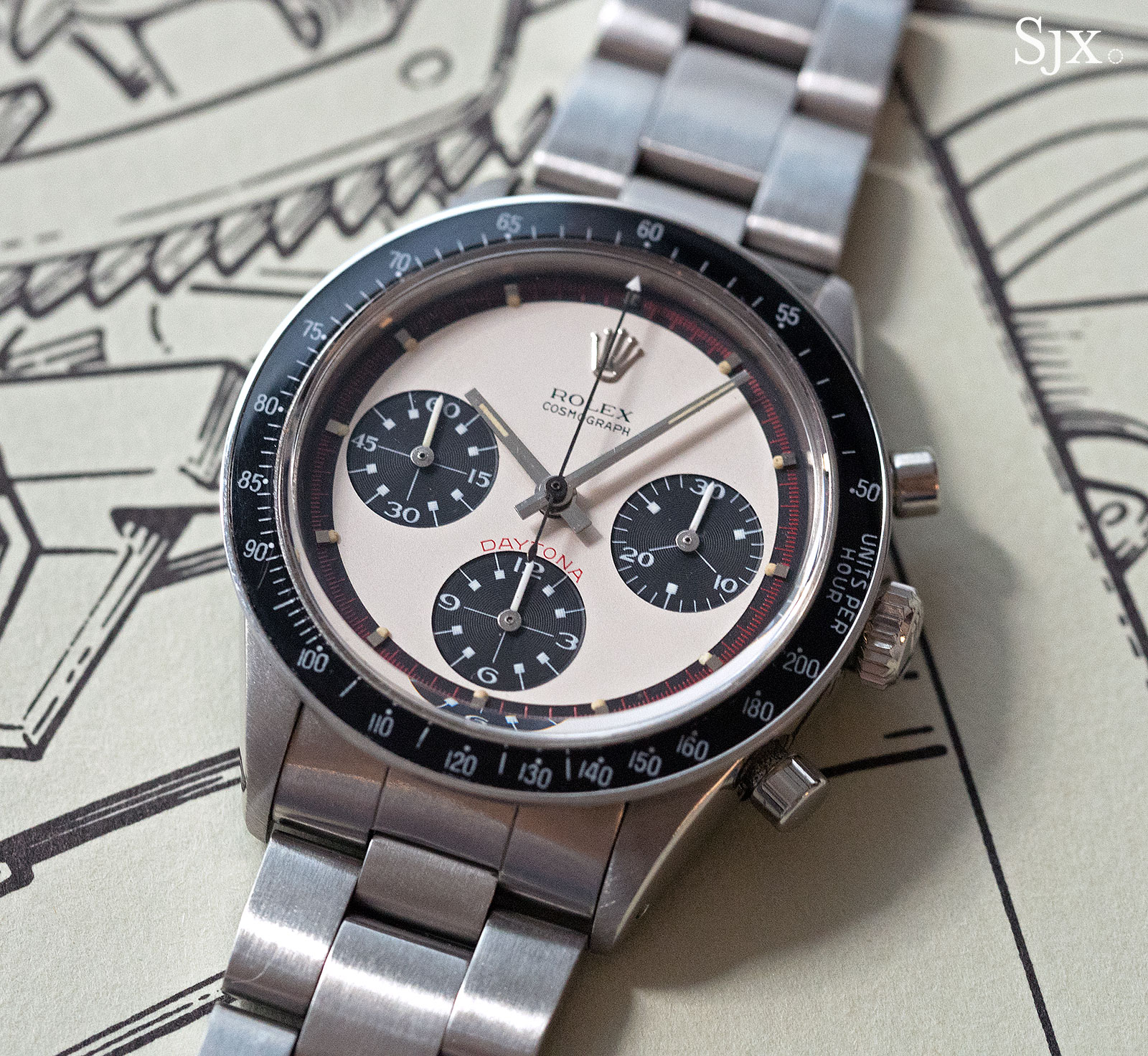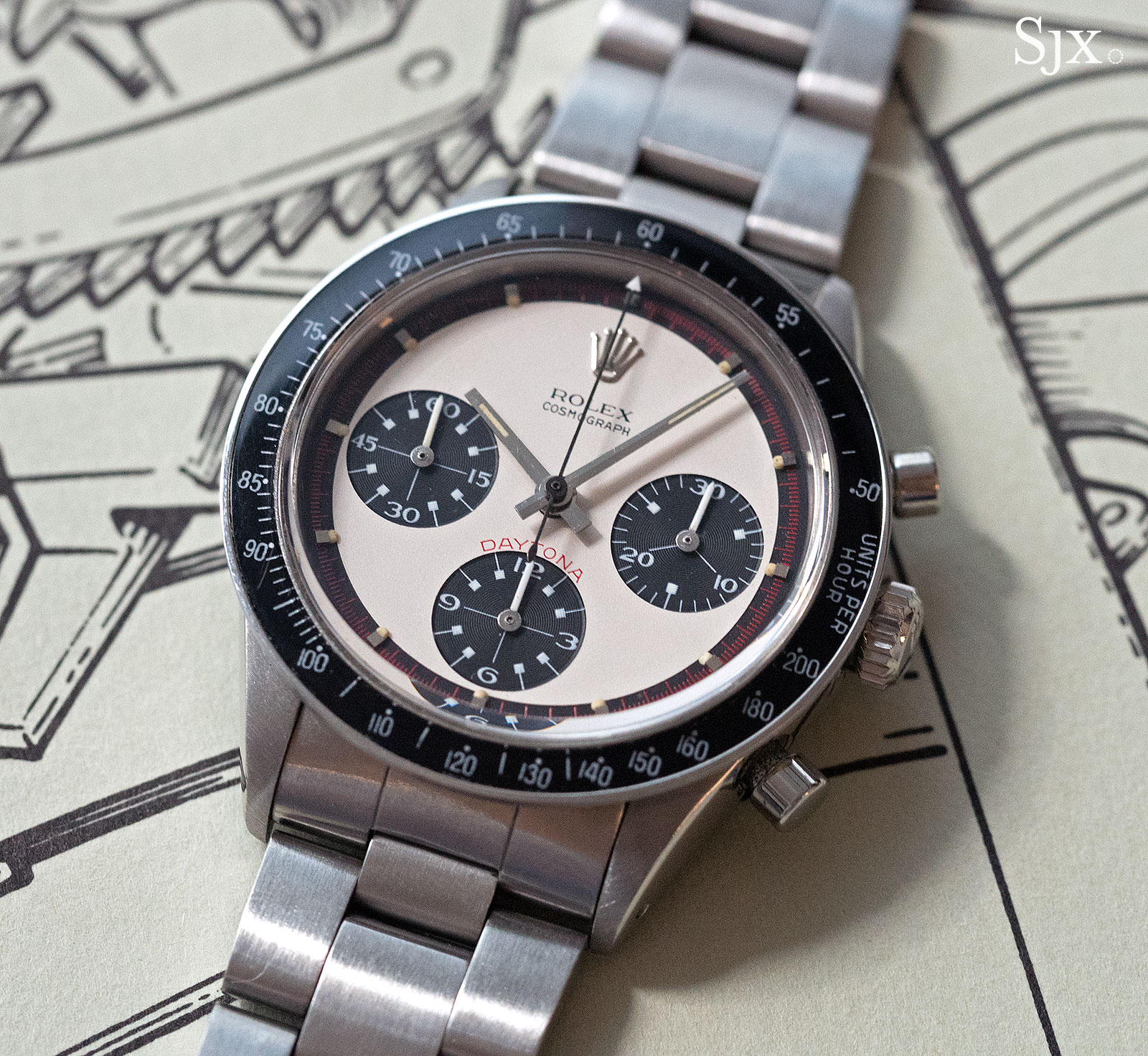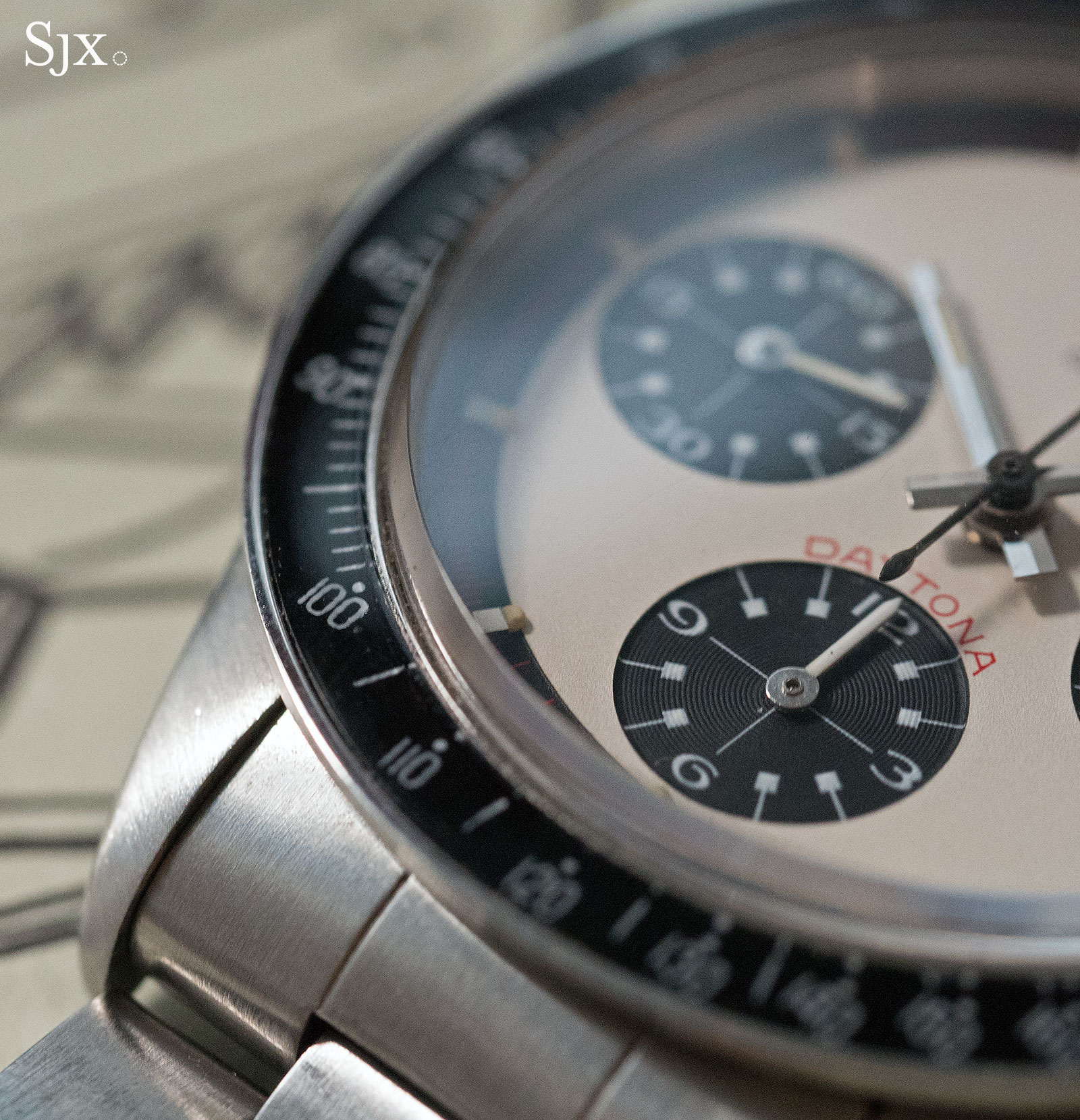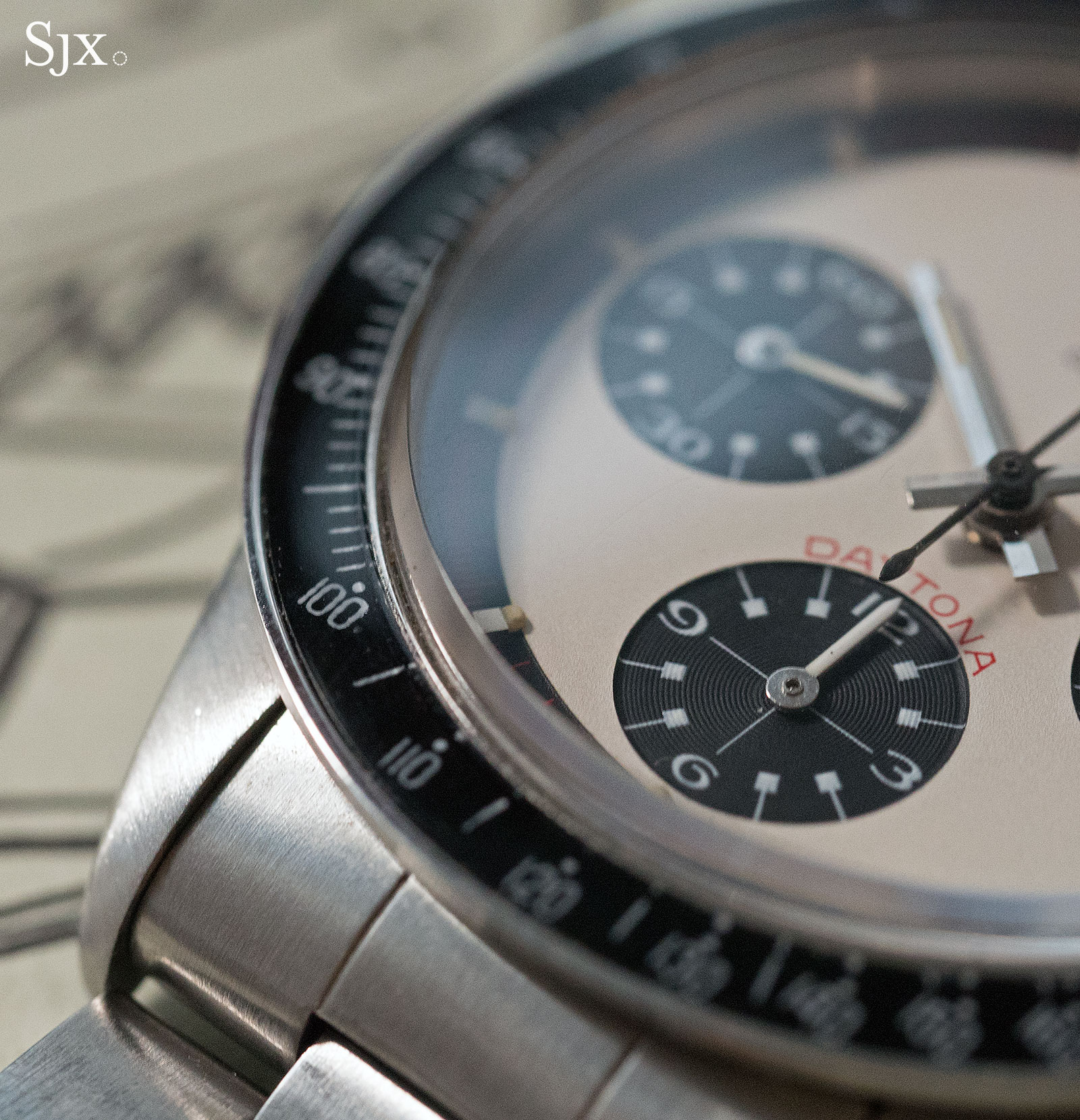 While this is an example of relatively ordinary variant of the Paul Newman, it is in fine shape, having maintained the details of the case, and more importantly, a well preserved dial.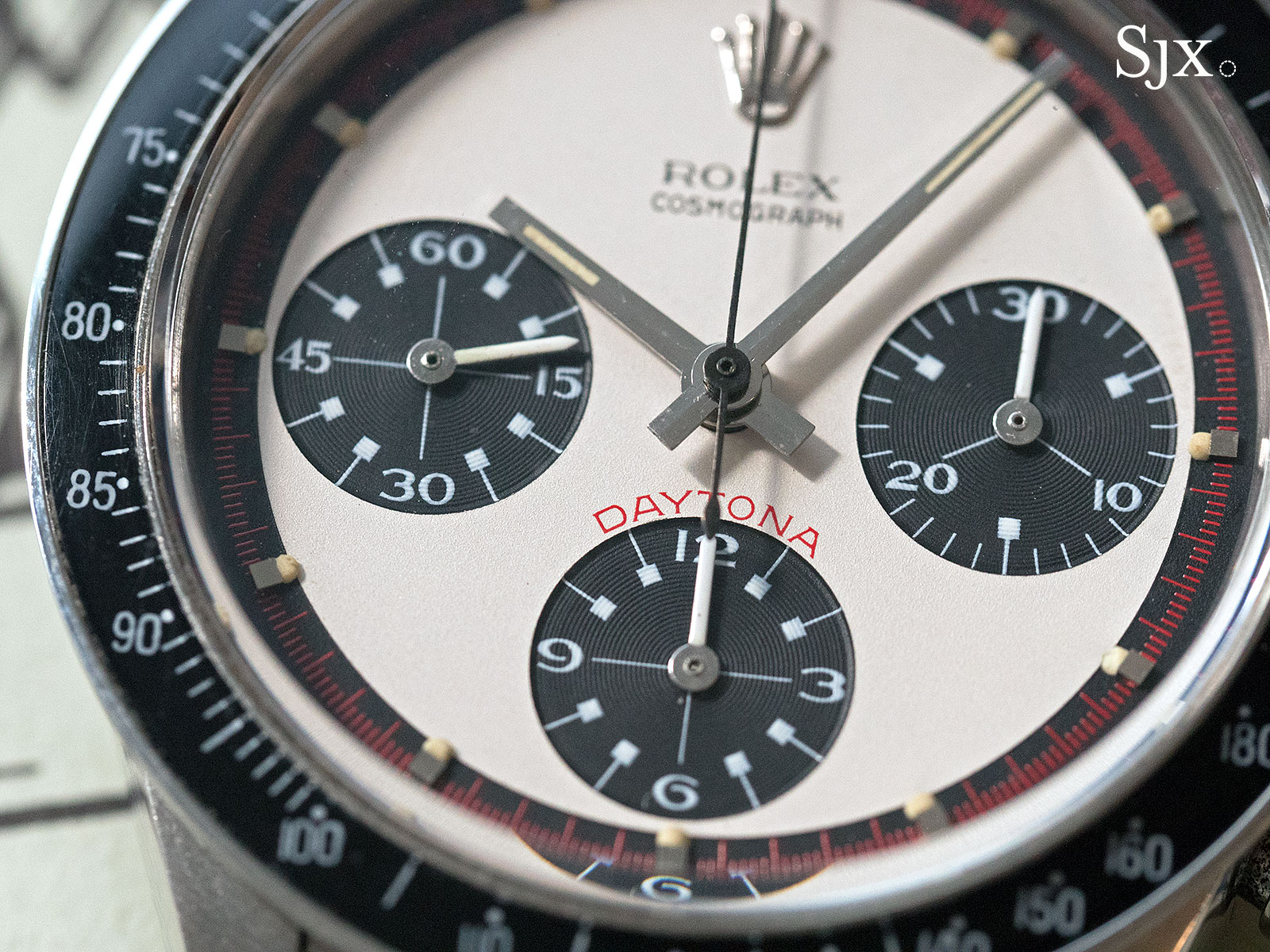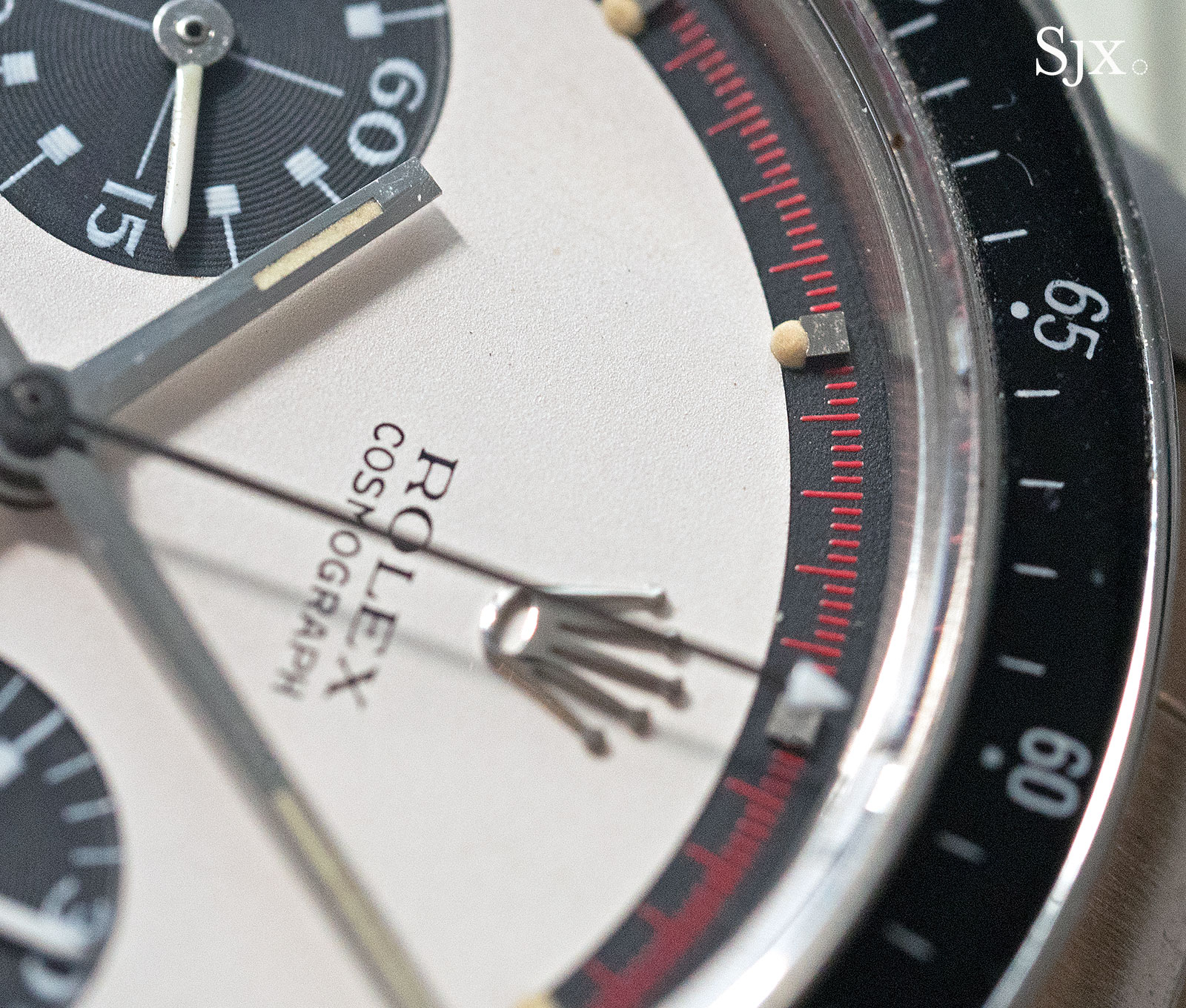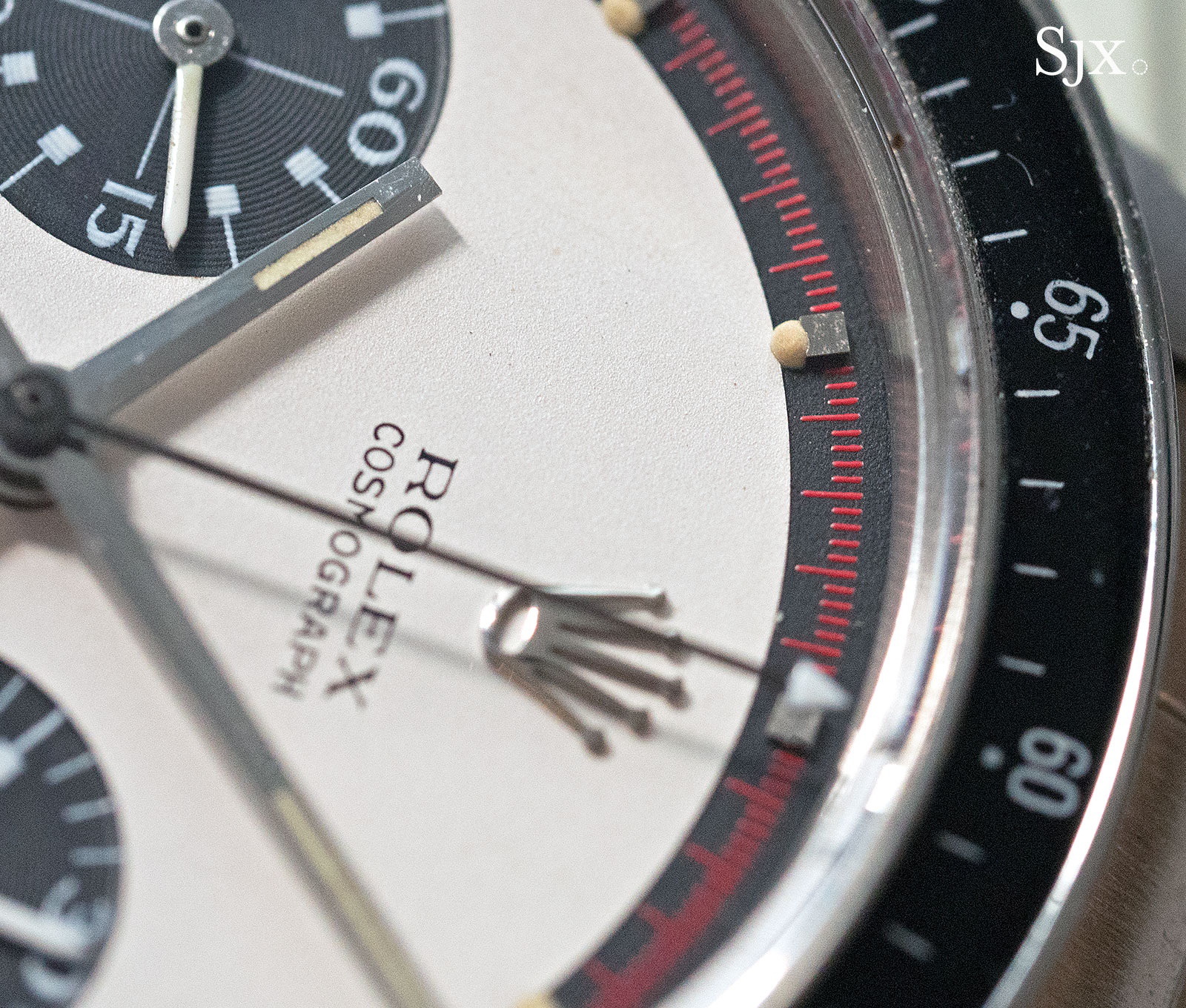 The estimate is HK$800,000 to HK$1.2m, or US$100,000 to US$150,000.
---
Lot 1092: Roger Smith Series 2 – A rare example of the signature Roger Smith wristwatch, having a white gold, 38mm case. This is one of just five Series 2 Edition 3 watches made in white gold. Roger Smith has since stopped making 38mm watches, producing them only in 40mm cases.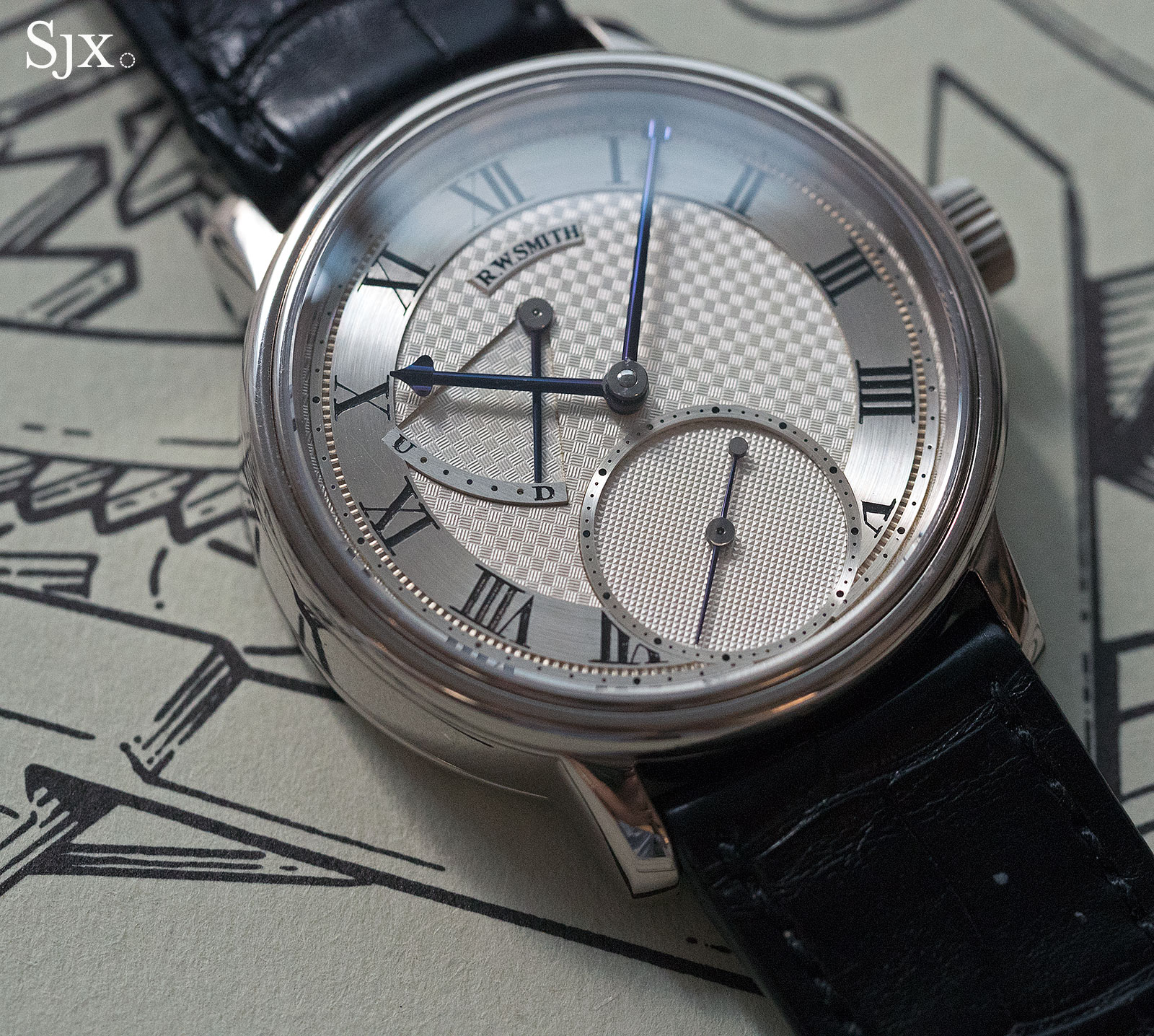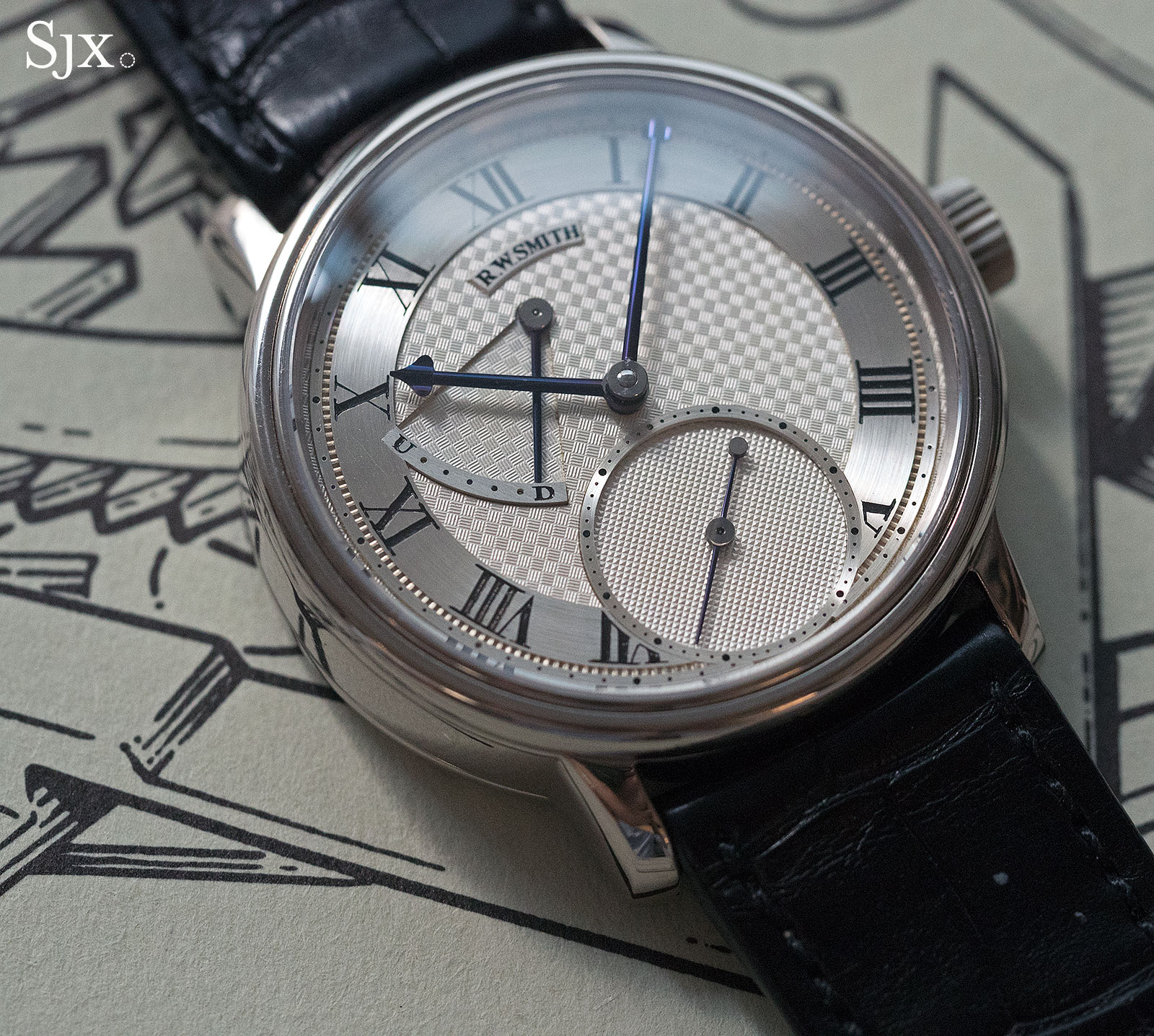 While the style of the watch is classical, being heavily influenced by Breguet and his mentor George Daniels, the details are striking. Much of the watch is hand made, as is typical of Roger Smith, a fact that shows up in the dial and hands.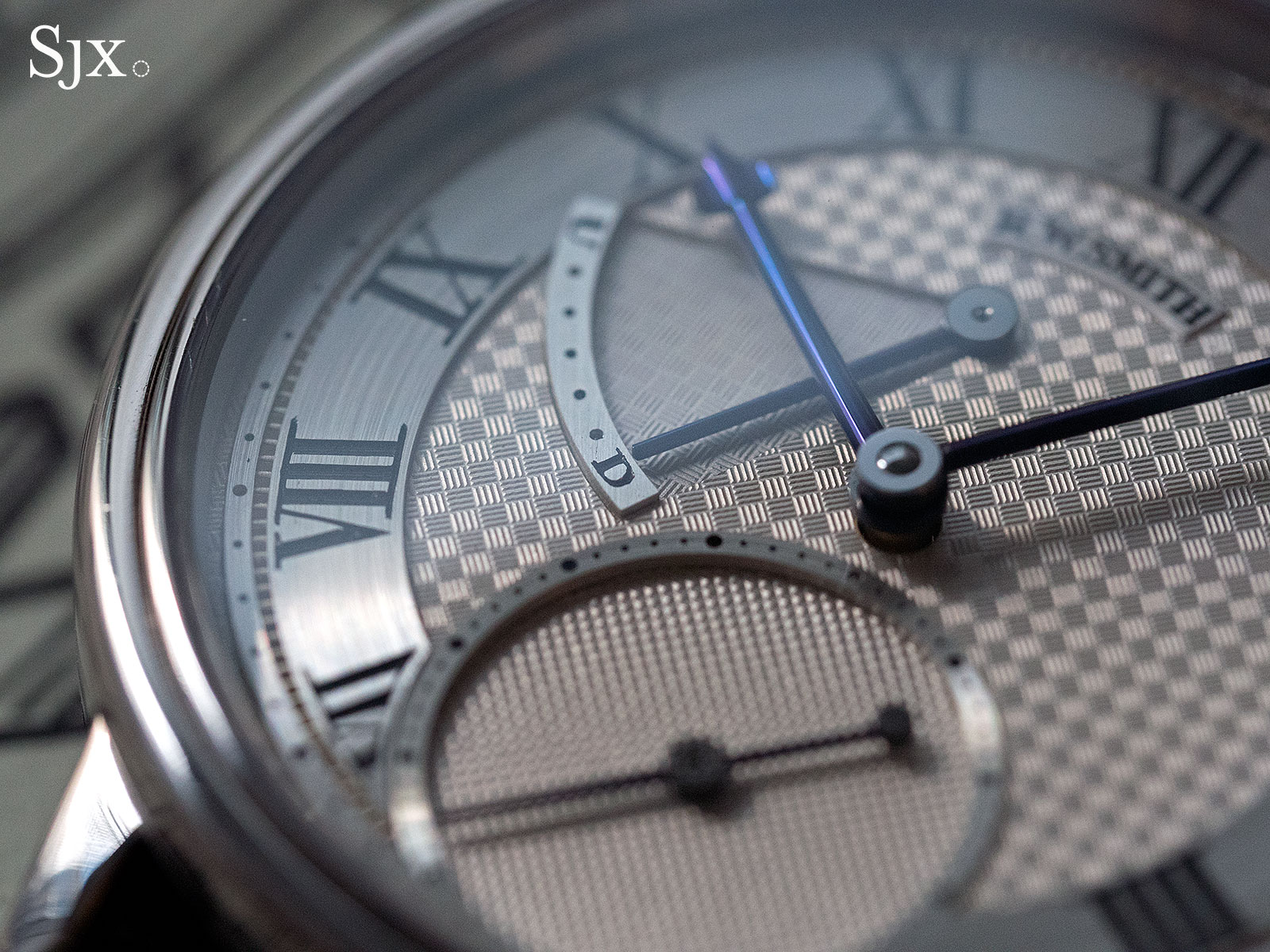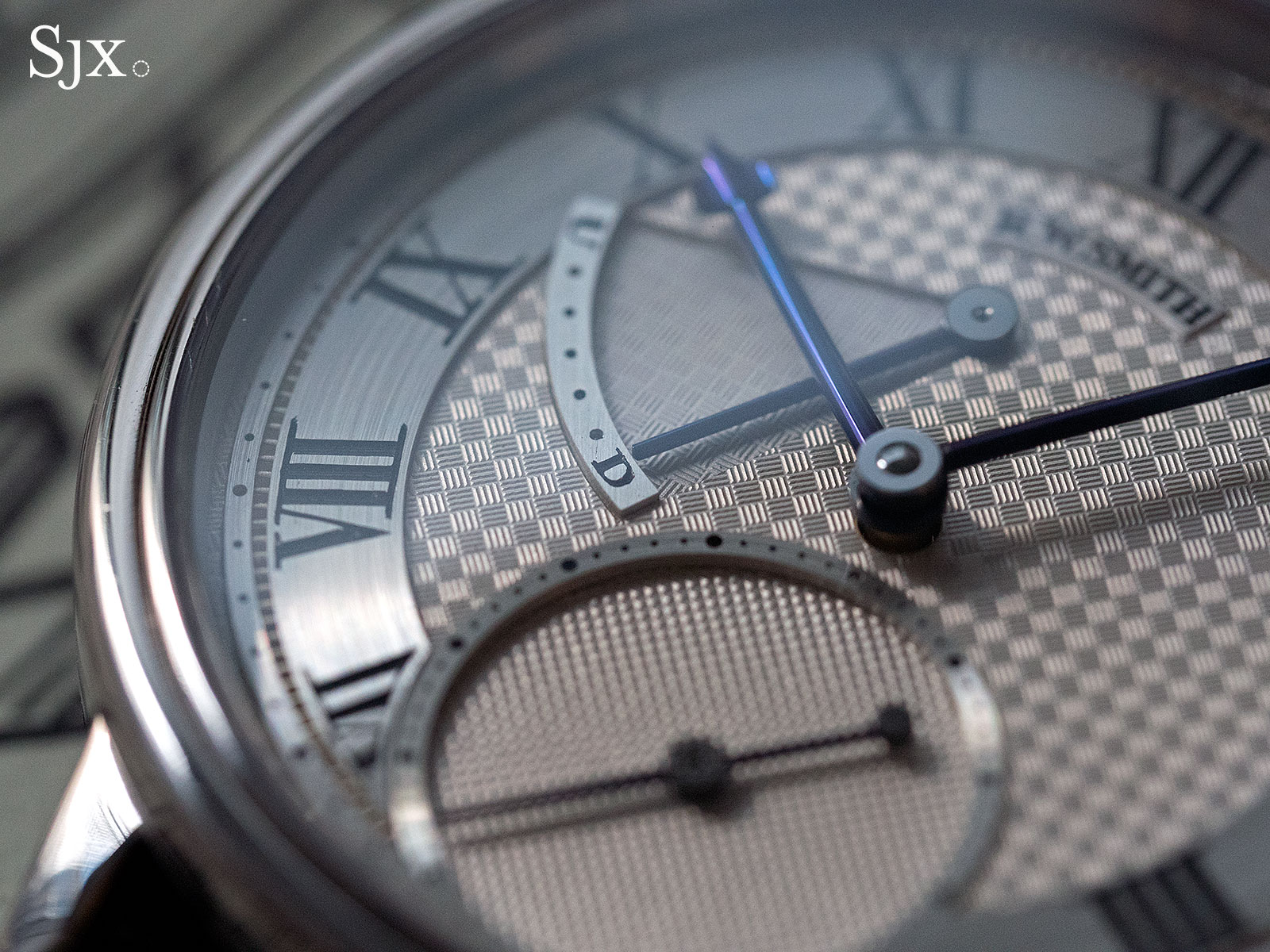 Designed after 18th century English pocket watches, the hand-wound movement is robustly constructed, with substantially bridges and jewels in chatons. Like all of Roger Smith's other watches, it's equipped with the friction-free Co-Axial escapement invented by George Daniels.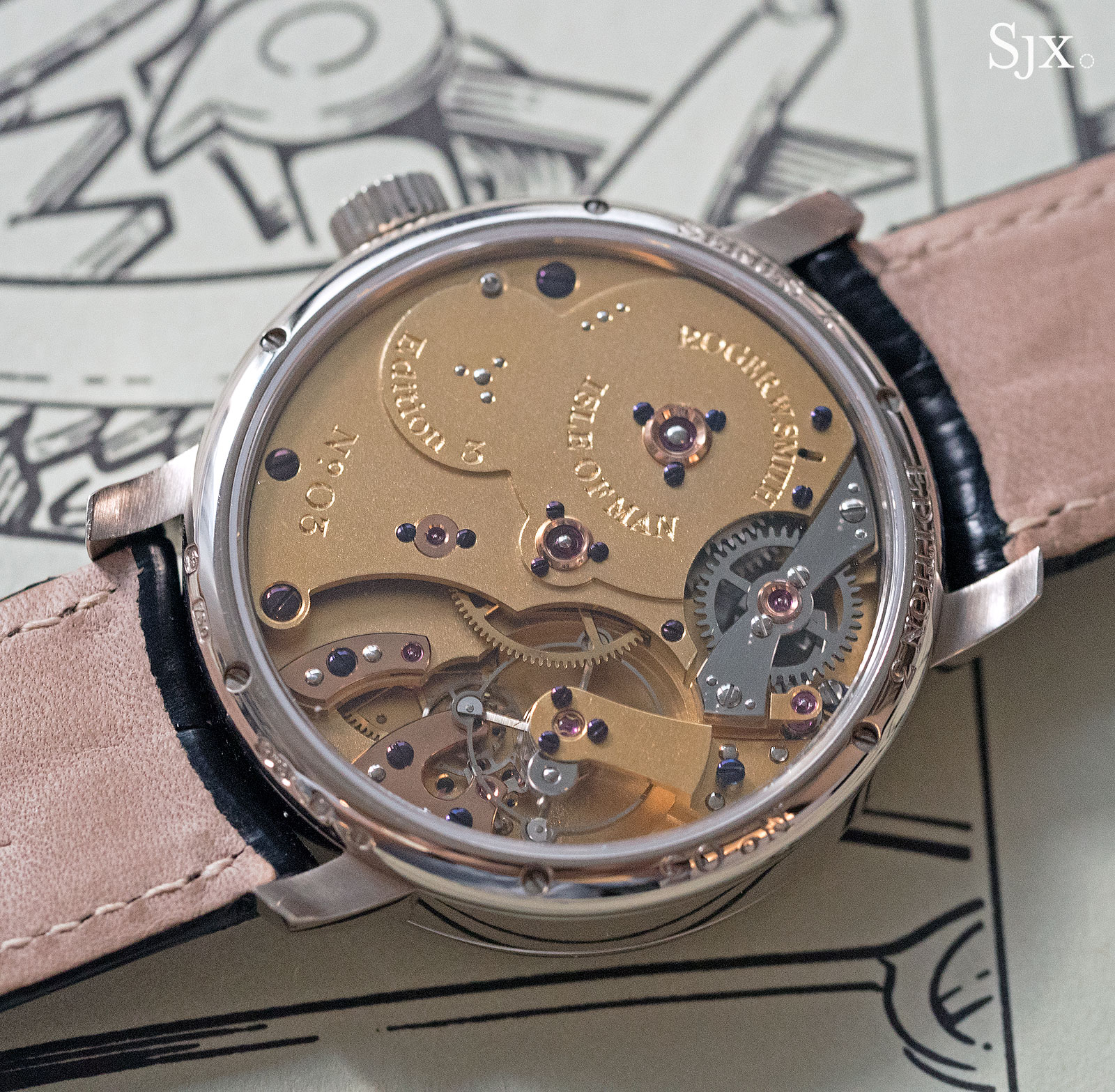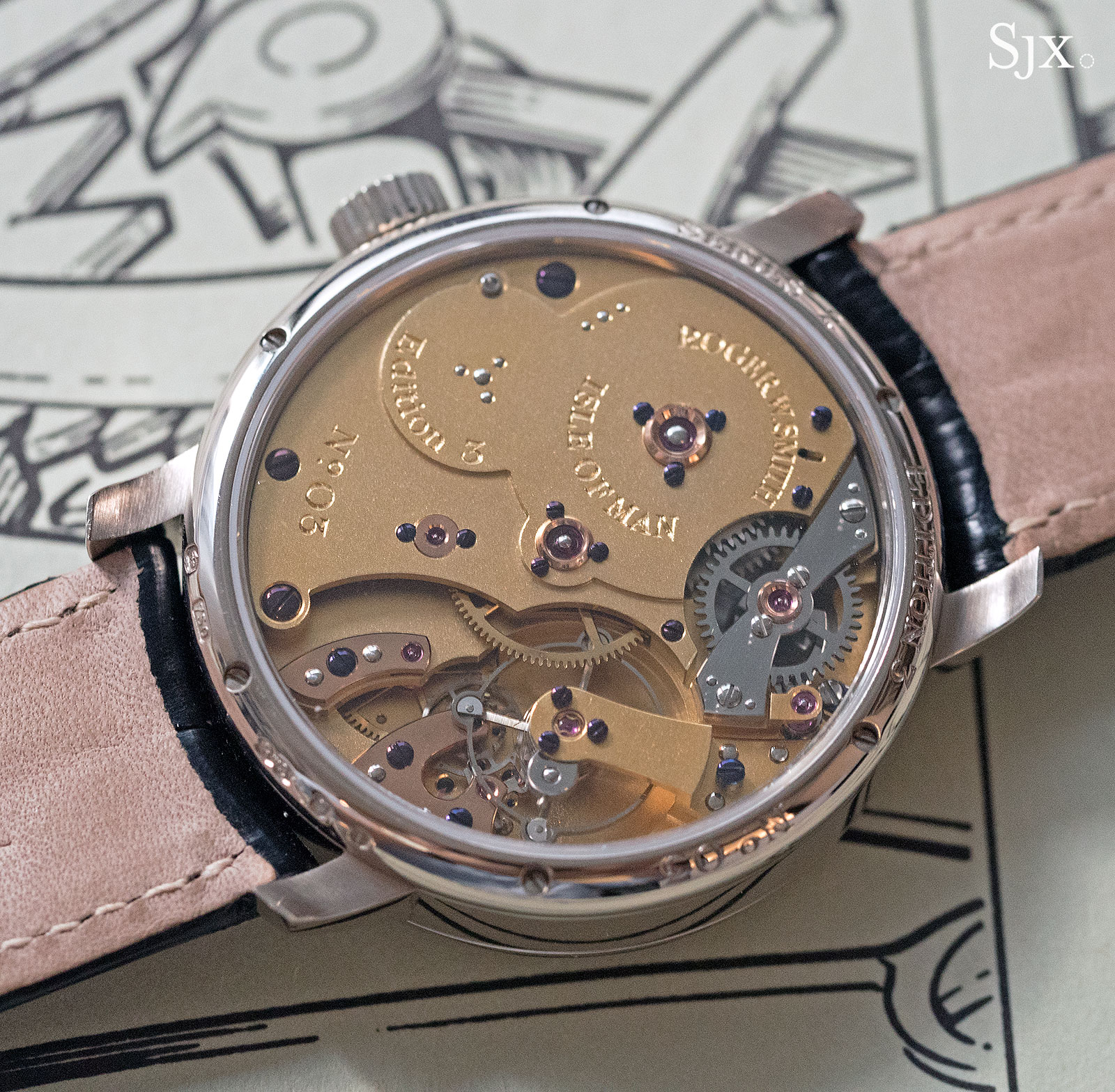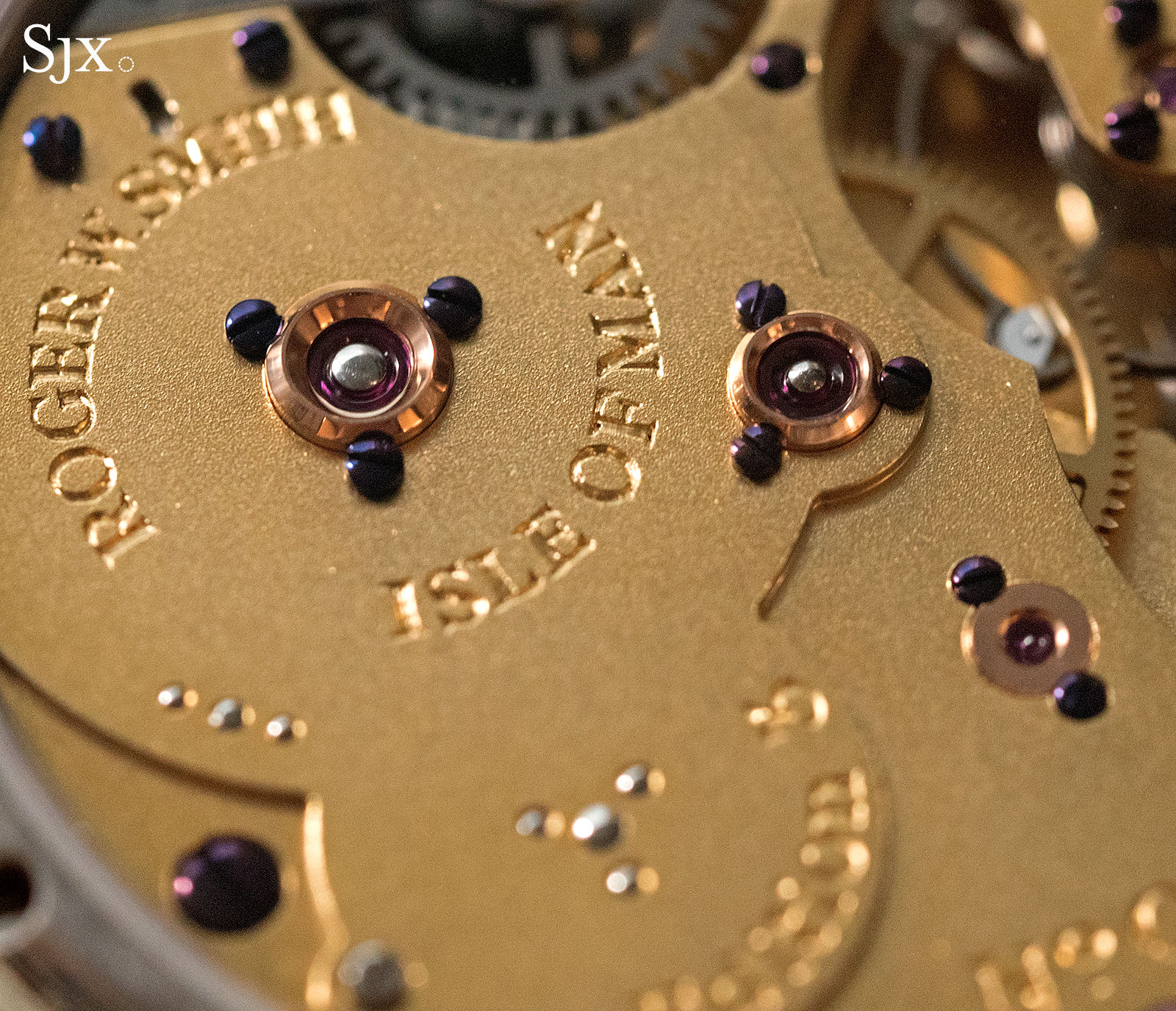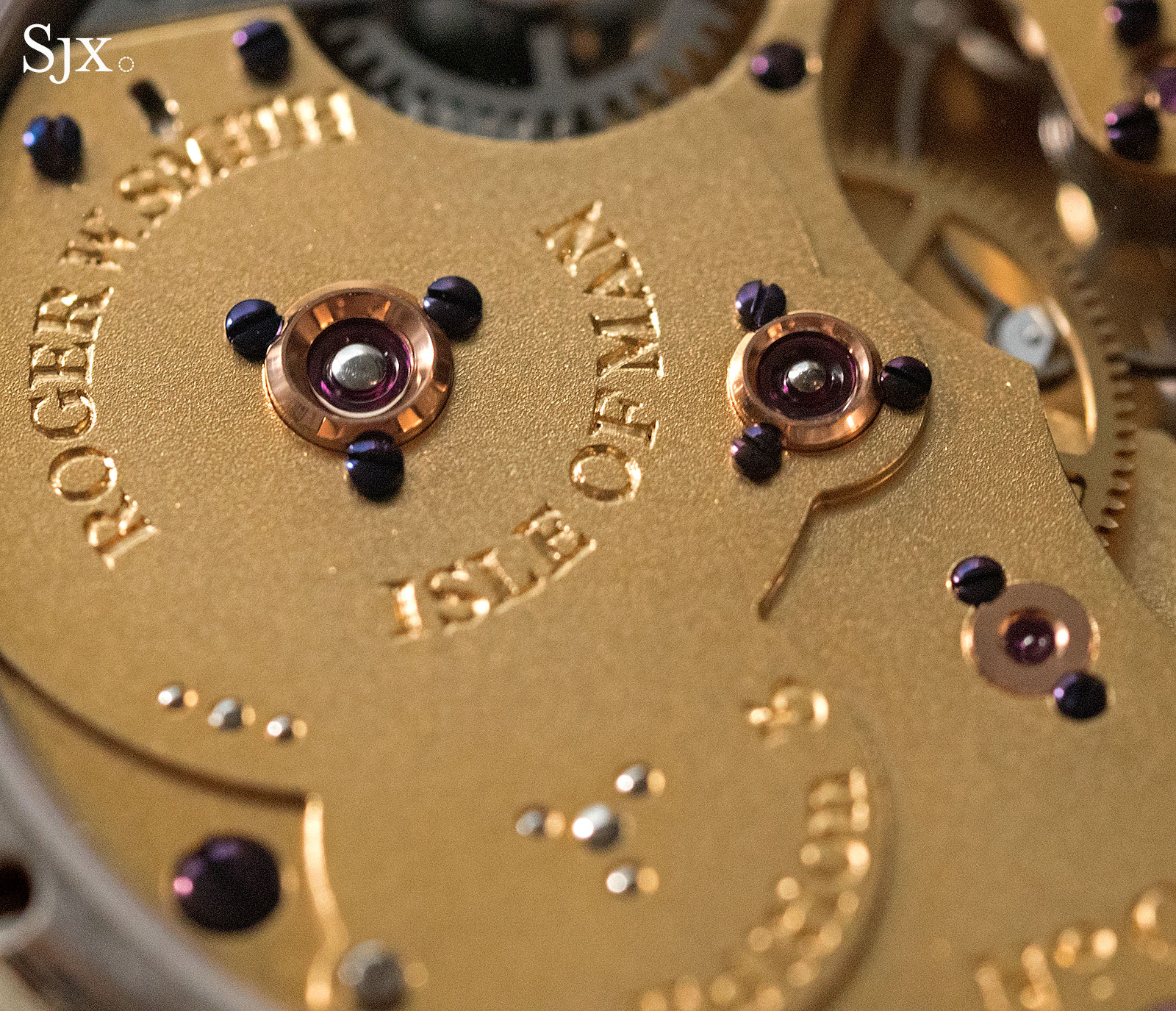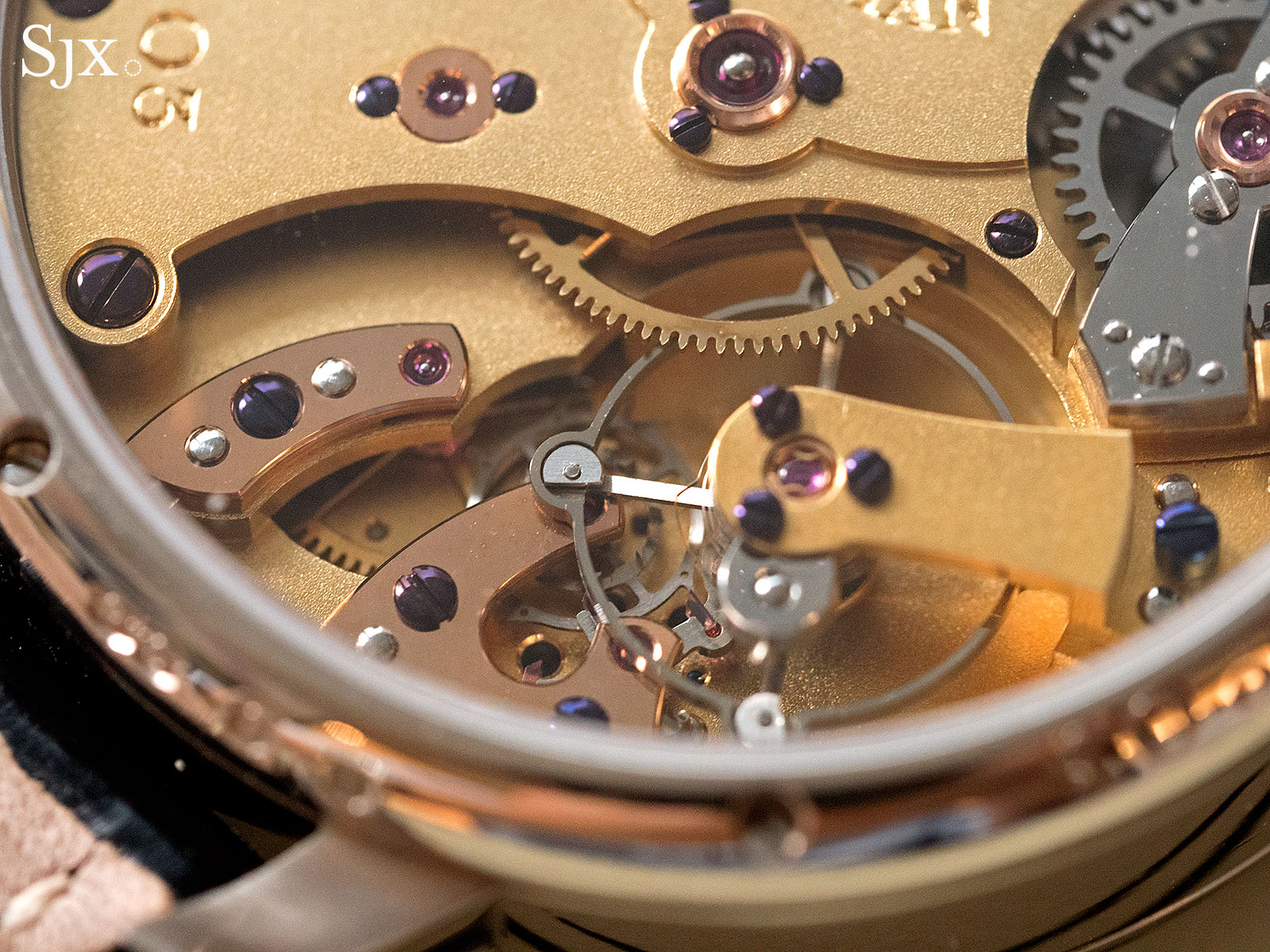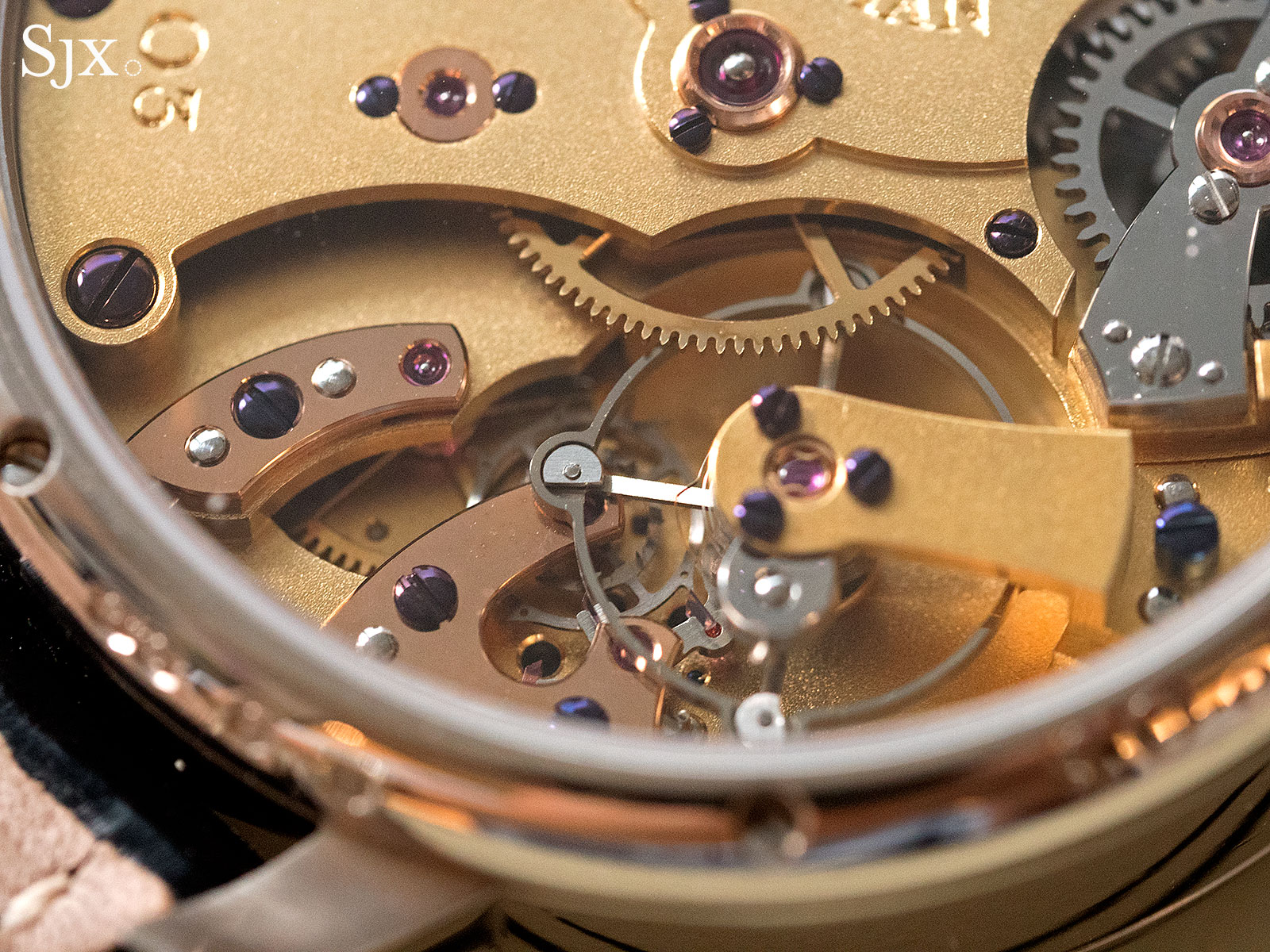 The Series 2 is estimated at HK$600,000 to HK$1m, or about US$80,000 to US$130,000.
---
Lot 1107: Patek Philippe singing bird box – Less a watch than an example of exquisite craftsmanship, this singing bird box is one of just 12 made by Patek Philippe in the late 19th century.
Originally invented by Pierre Jaquet-Droz in the 18the century, the singing bird box is a decorated precious metal case containing an automaton that takes the form of a chirping bird. A pair of bellows inside the mechanism push air throw a whistle that cause the bird to sing.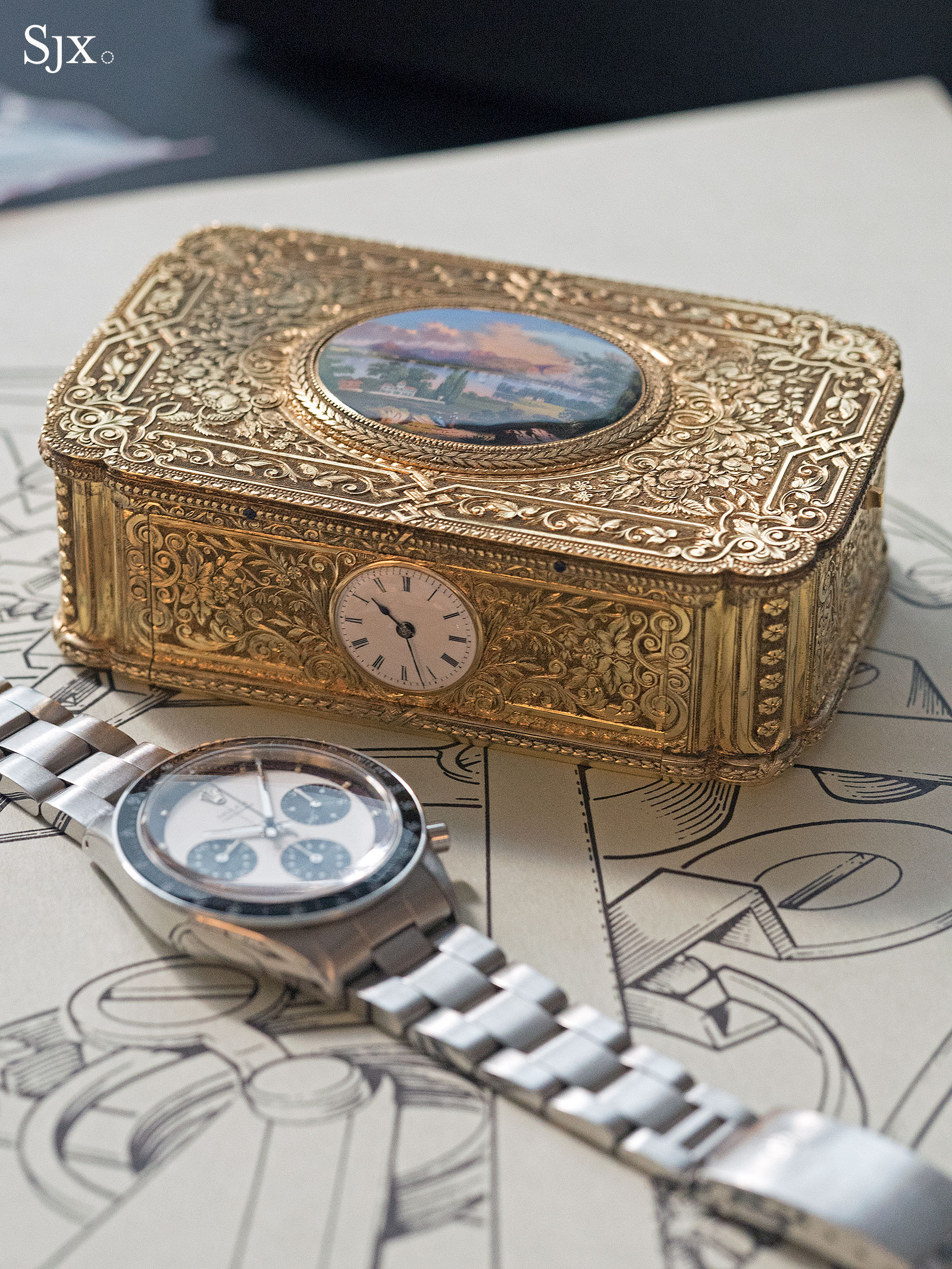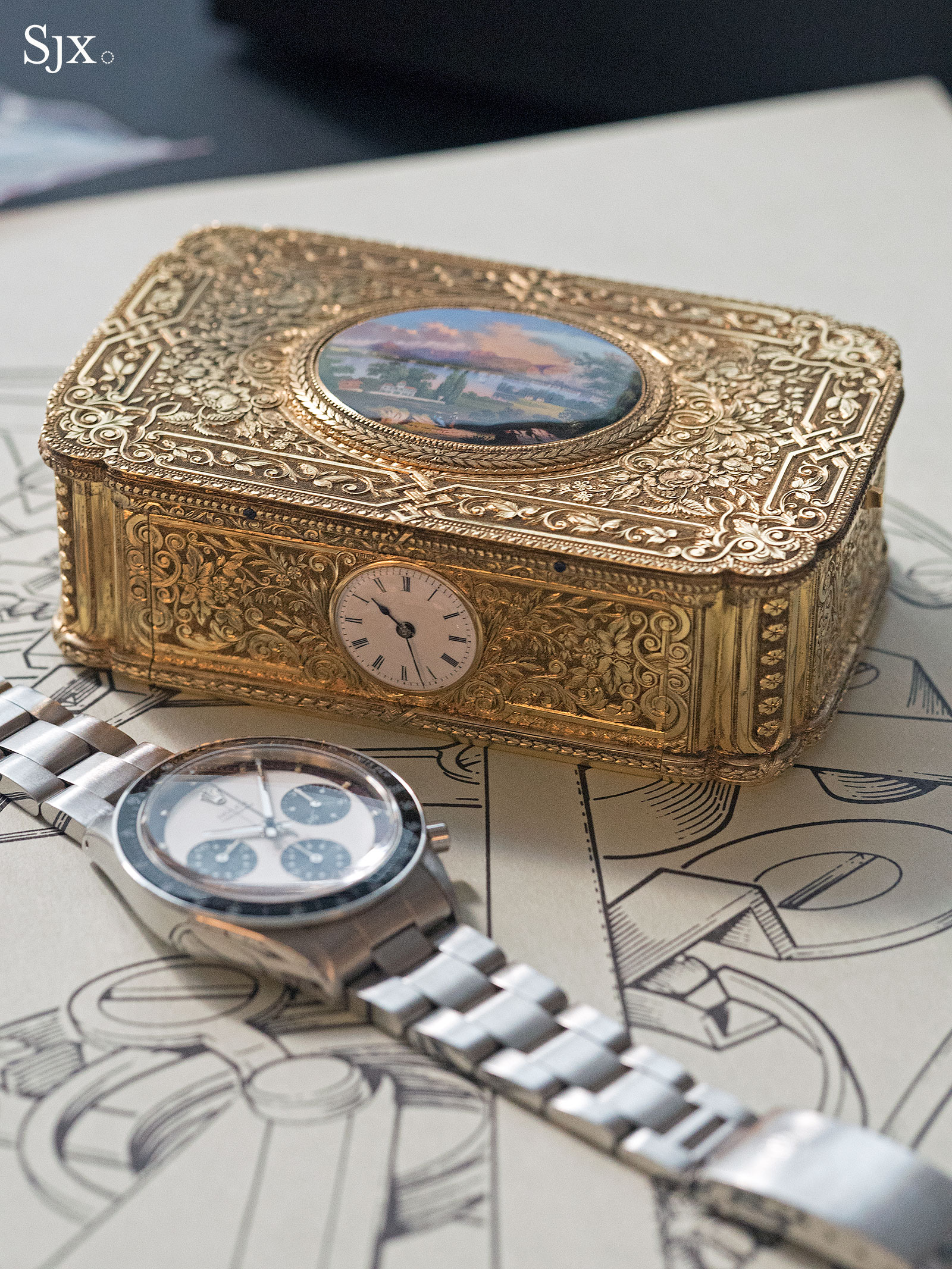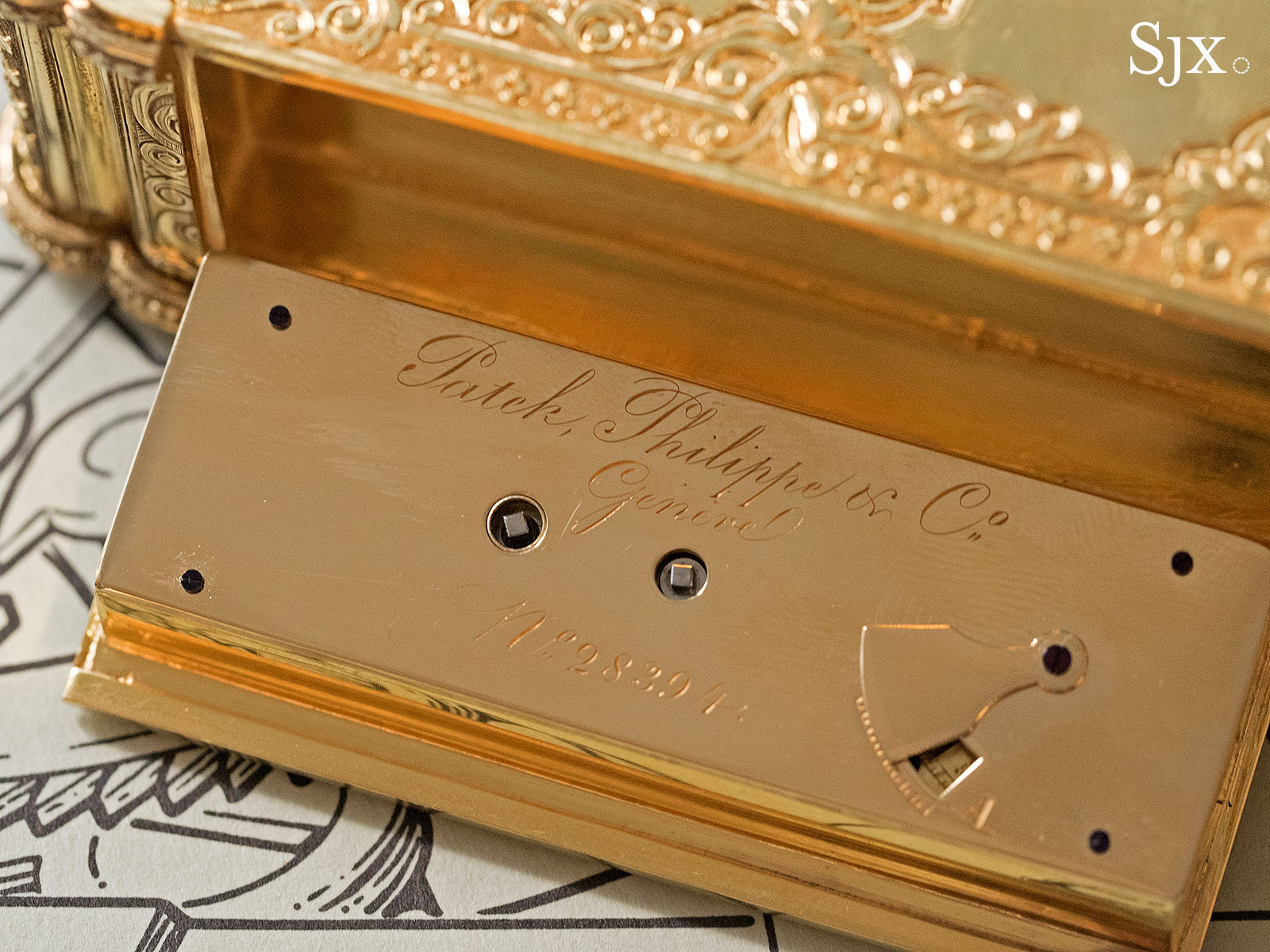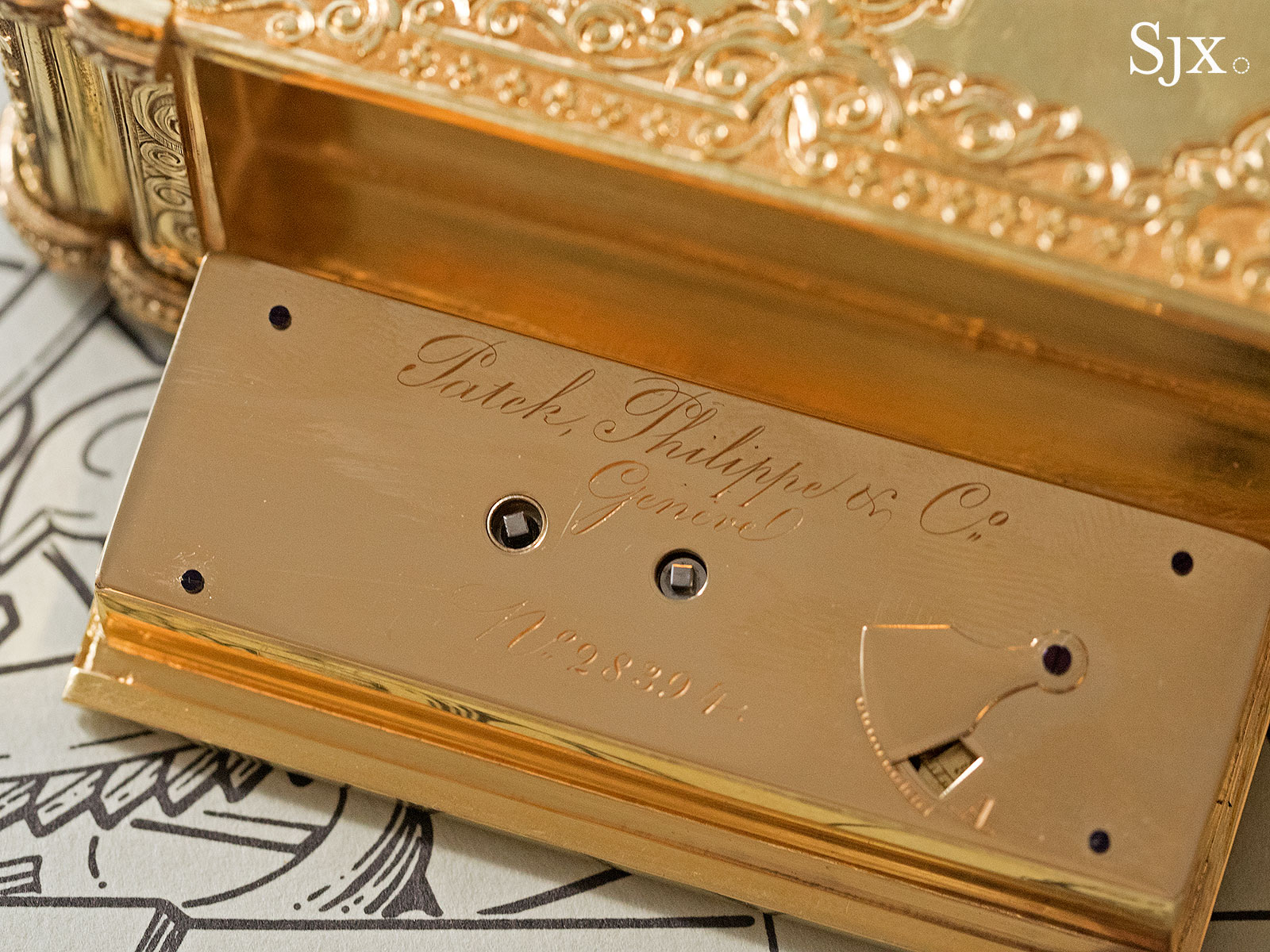 When activated, the lid flips open to reveal a small, coloured bird that sings while opening its beak and flapping its wings, illustrated in this video.
Almost identical to an example in the Patek Philippe Museum, this particular box was produced in 1866 – just 15 years after Patek Philippe was established – with the bird automaton made by Charles Bruguier, one of the leading makers of automatons in Geneva. Though compact, the singing bird box is surprisingly massive due to the materials used in its construction.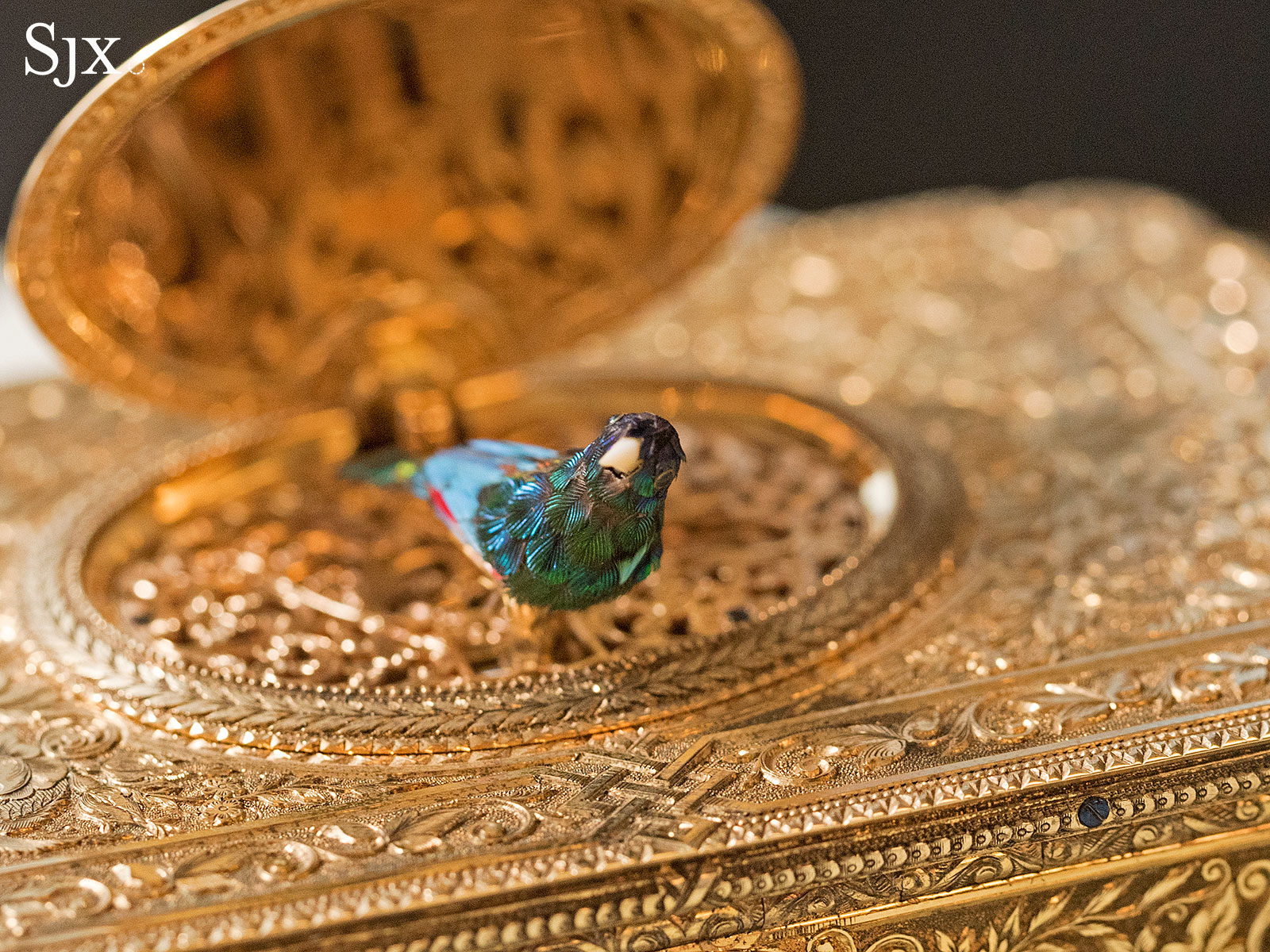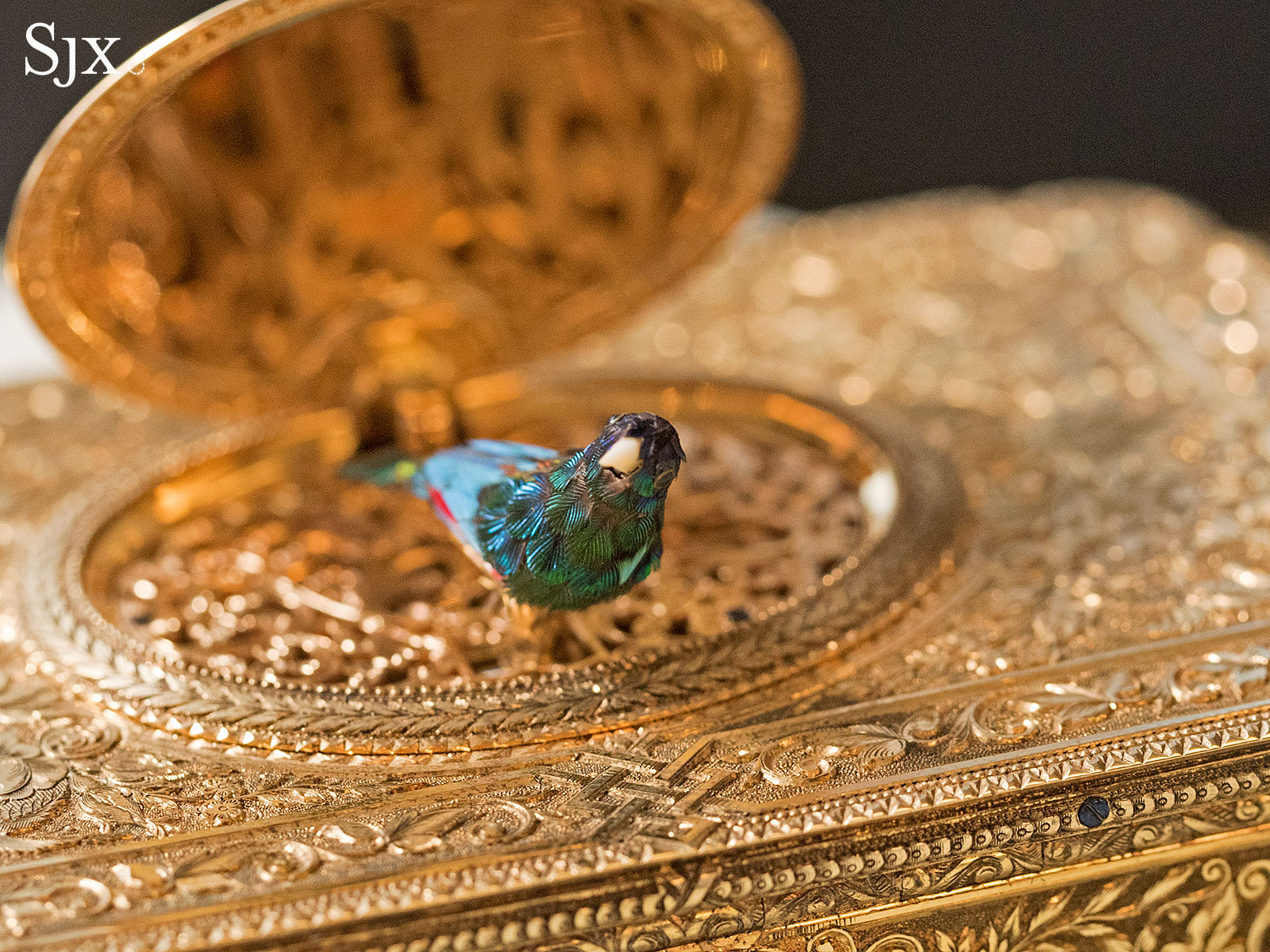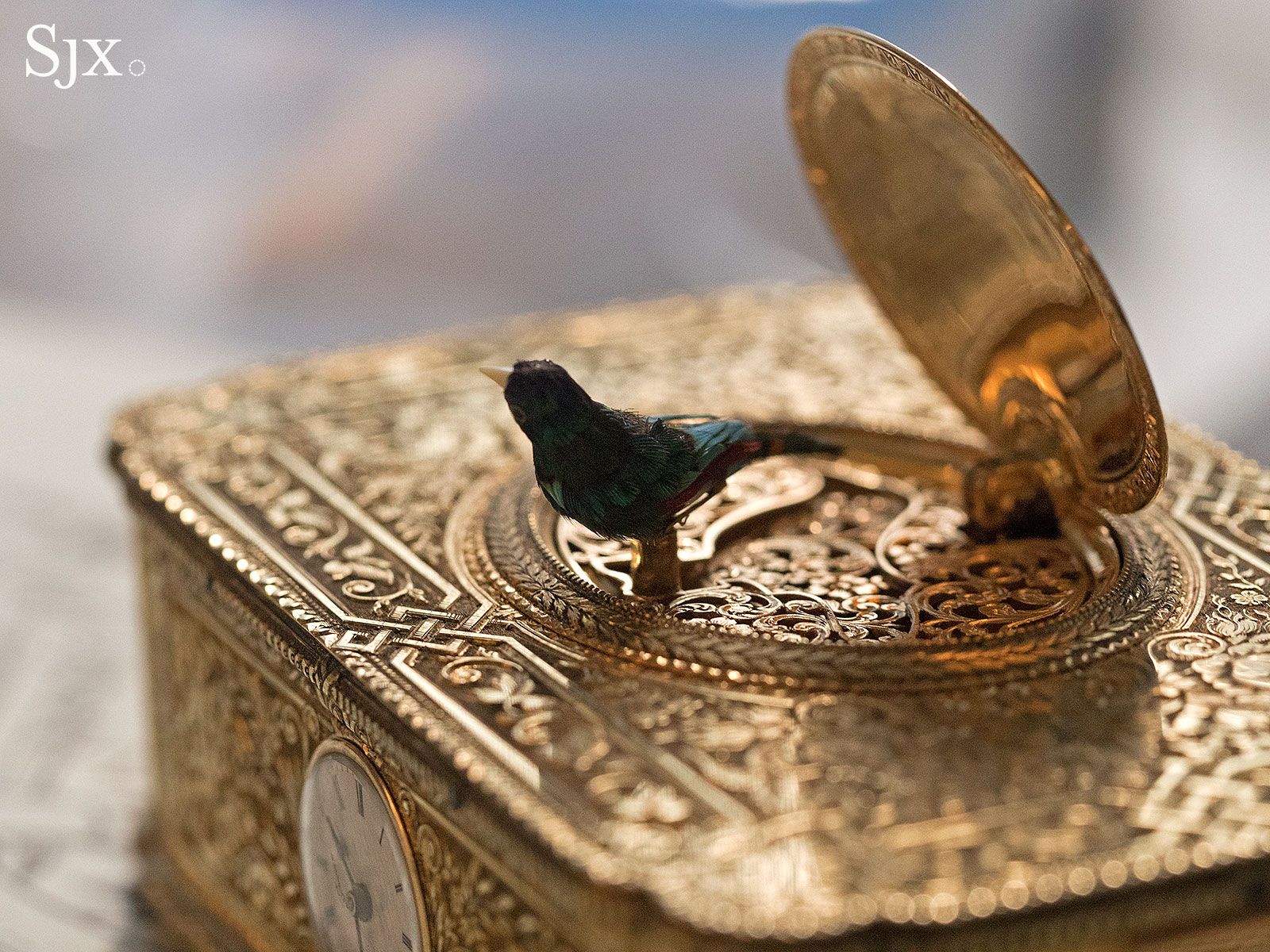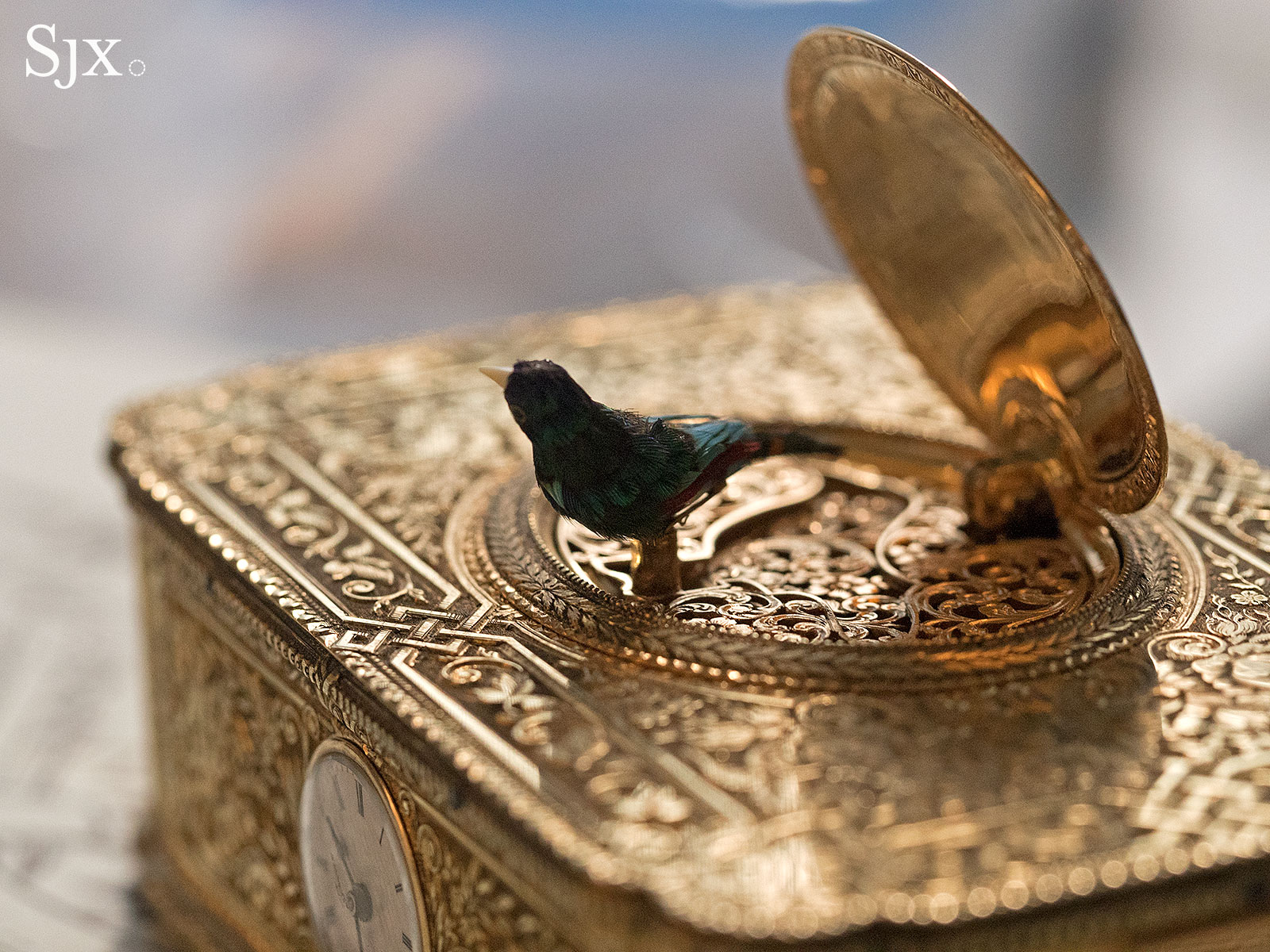 The box is made of gilded silver (or vermeil) decorated with engraving on all sides, with an enamel inlay on the lid. The miniature painting in enamel depicts Lake Geneva and Mont Blanc behind it in extreme detail.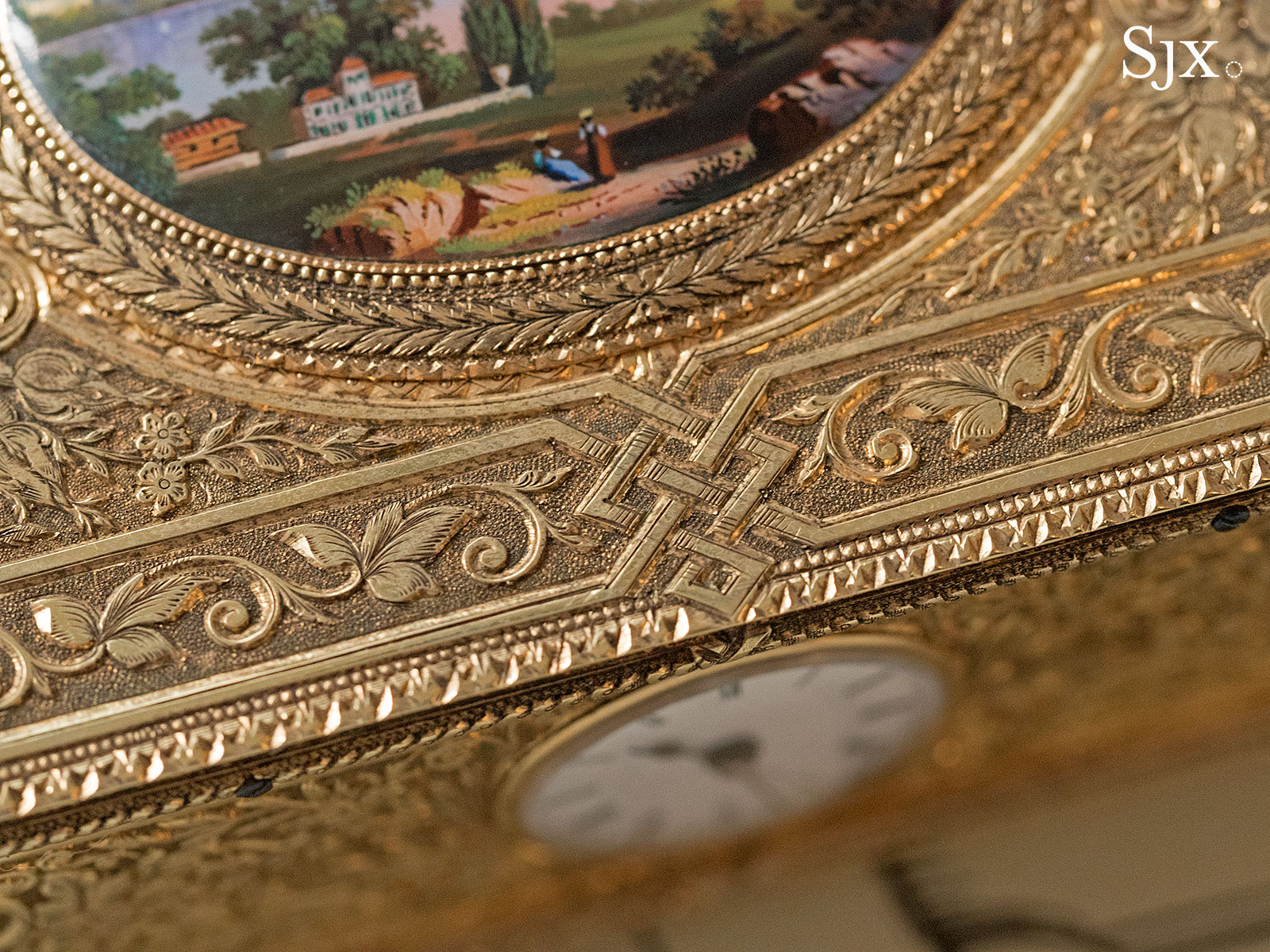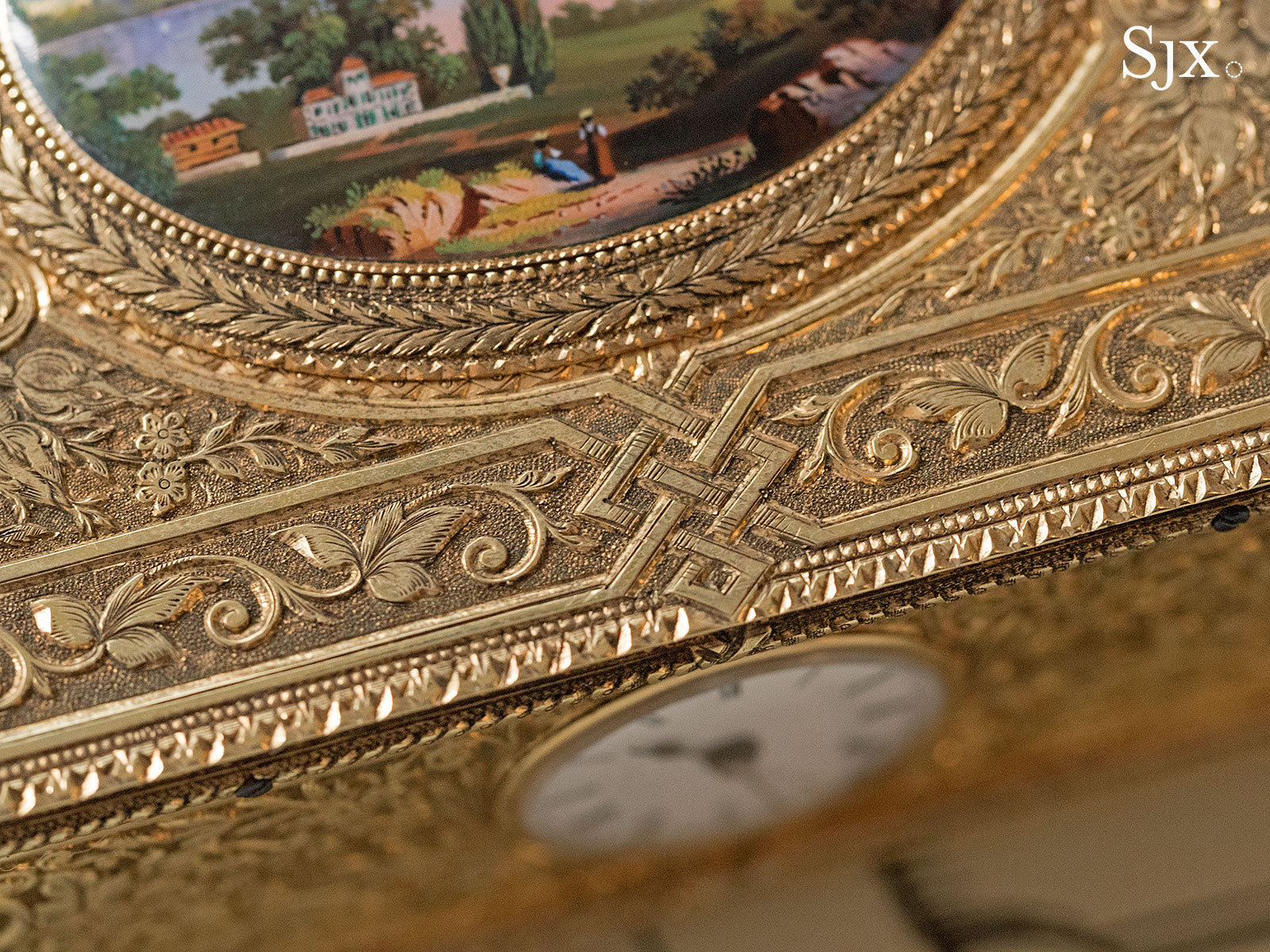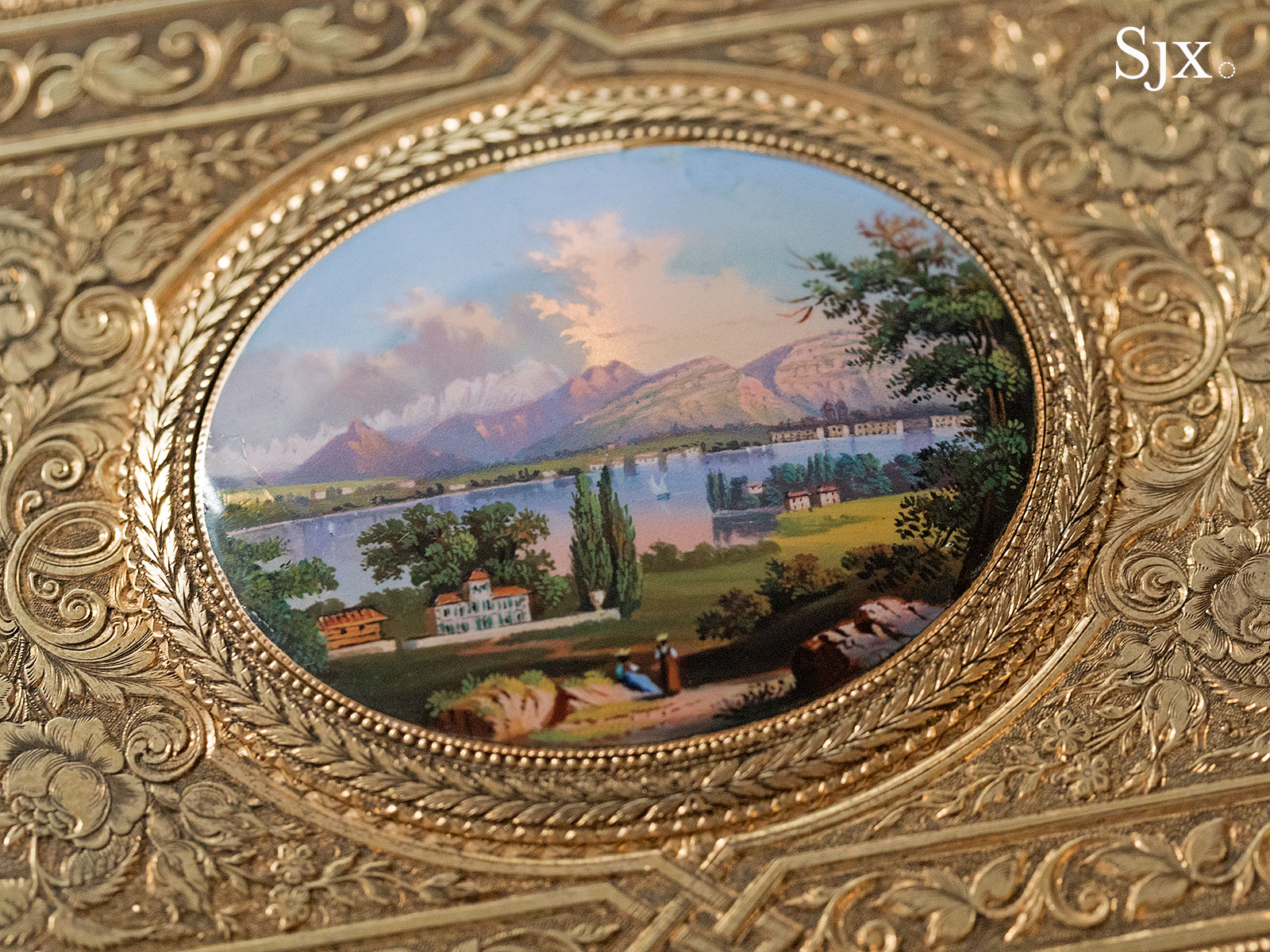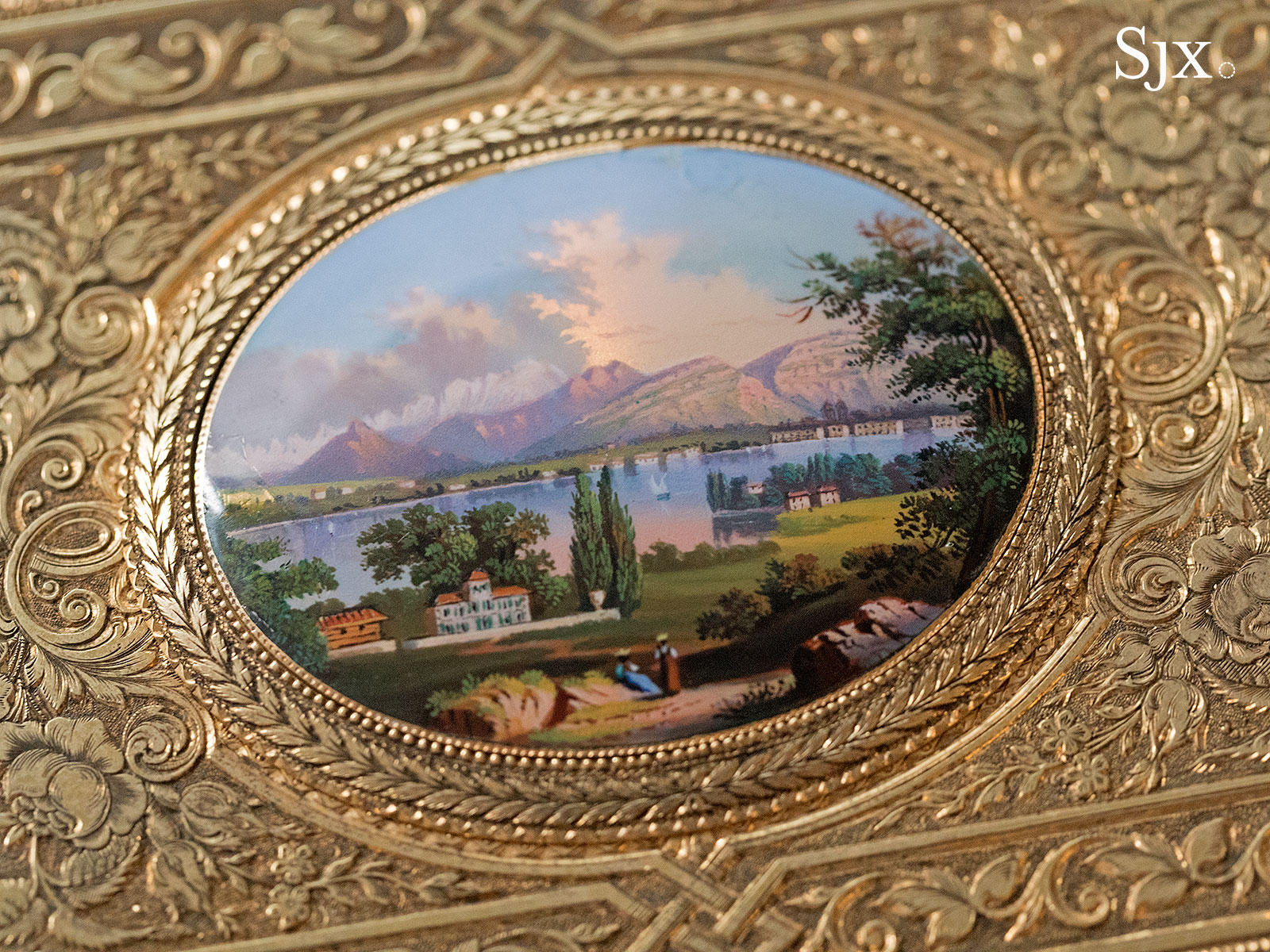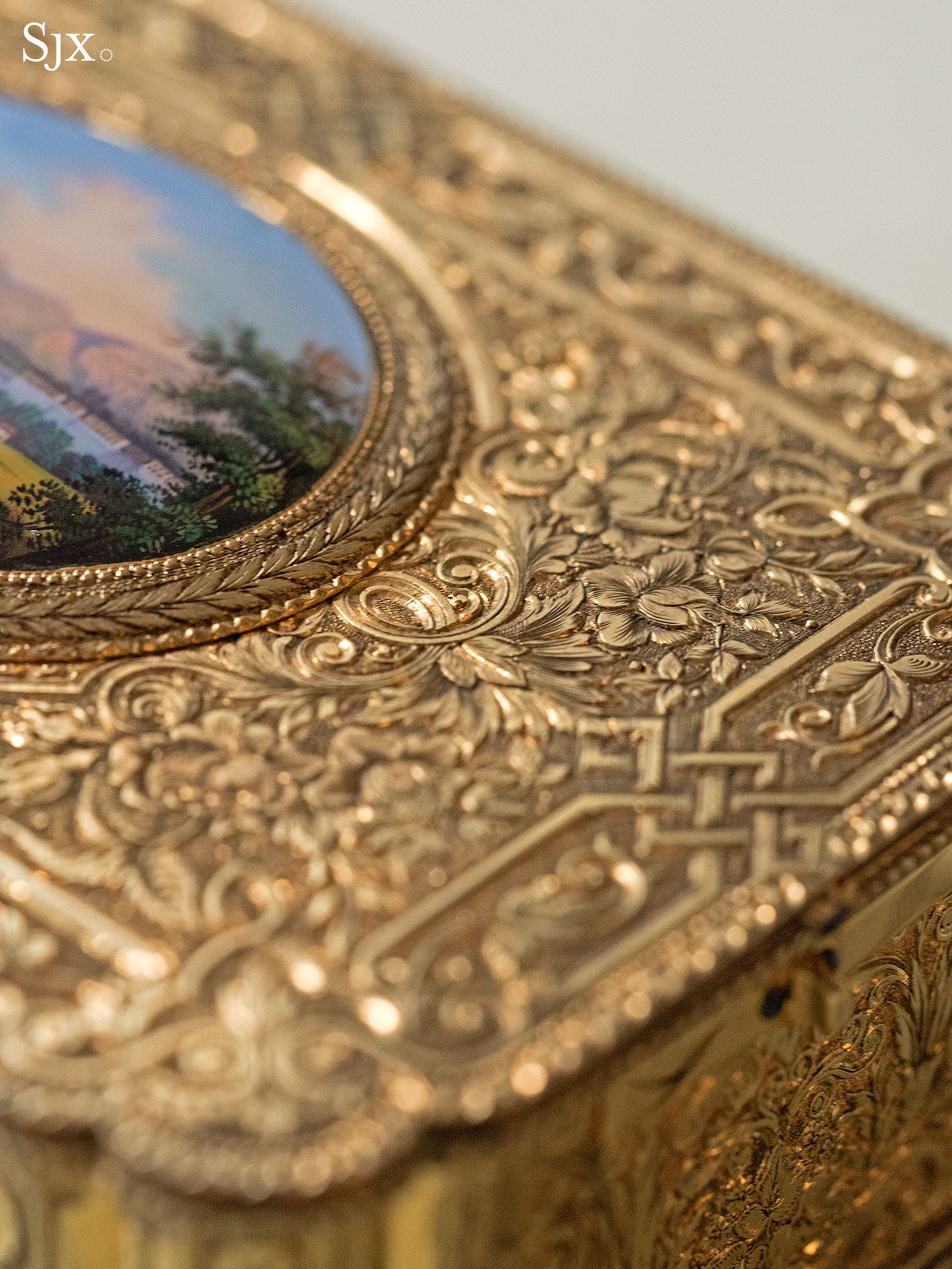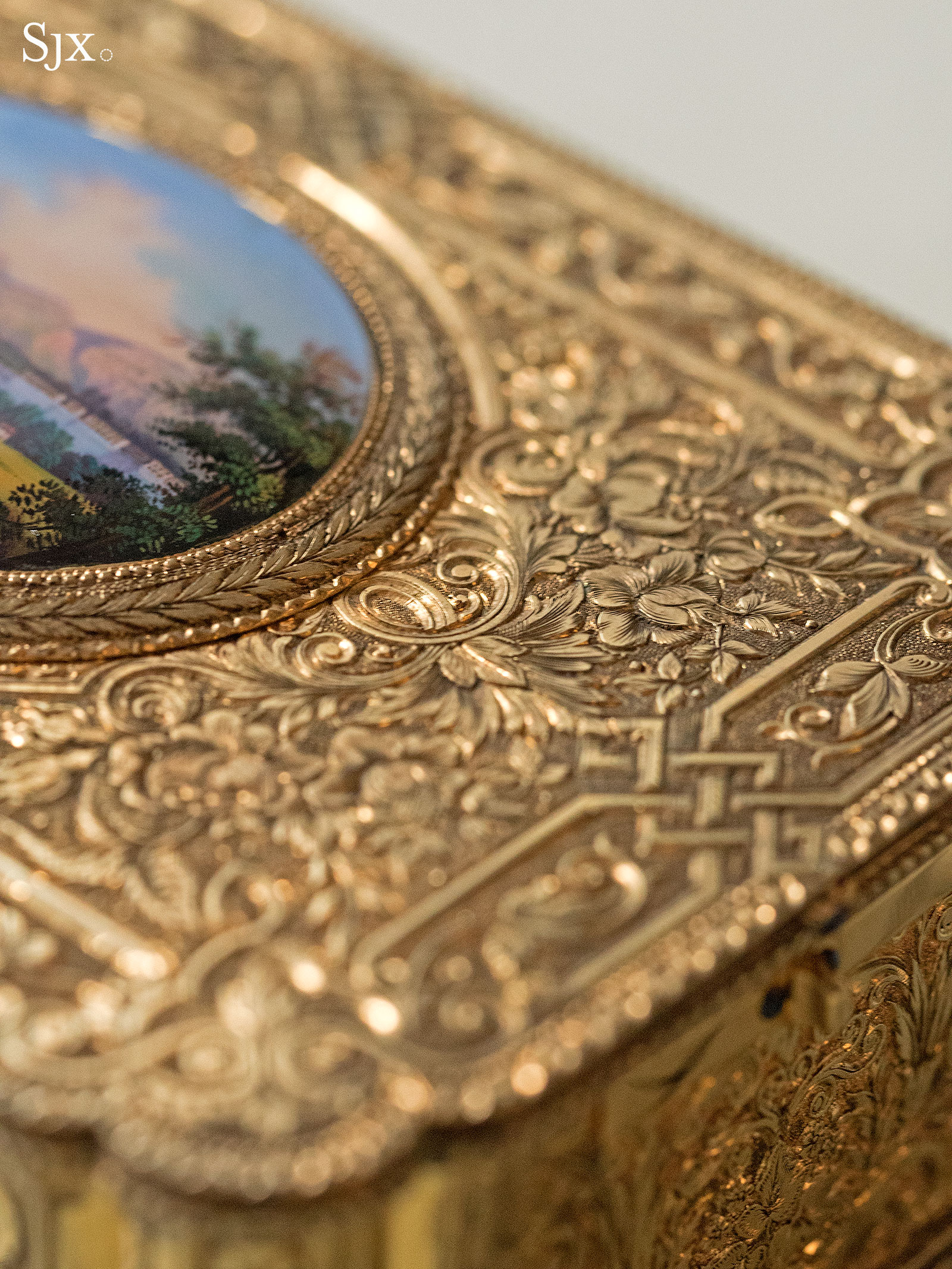 The estimate is HK$1.2m to HK$2m, equivalent to US$150,000 to US$250,000.
---
Lot 1111: Patek Philippe minute repeating pocket watch in platinum – Produced in 1926, this Art Deco pocket watch is a wonderful example of top quality watchmaking of the early 20th century. The case is platinum with an engraved and enamelled border decoration, while the dial is solidly classical with Breguet numerals and hands.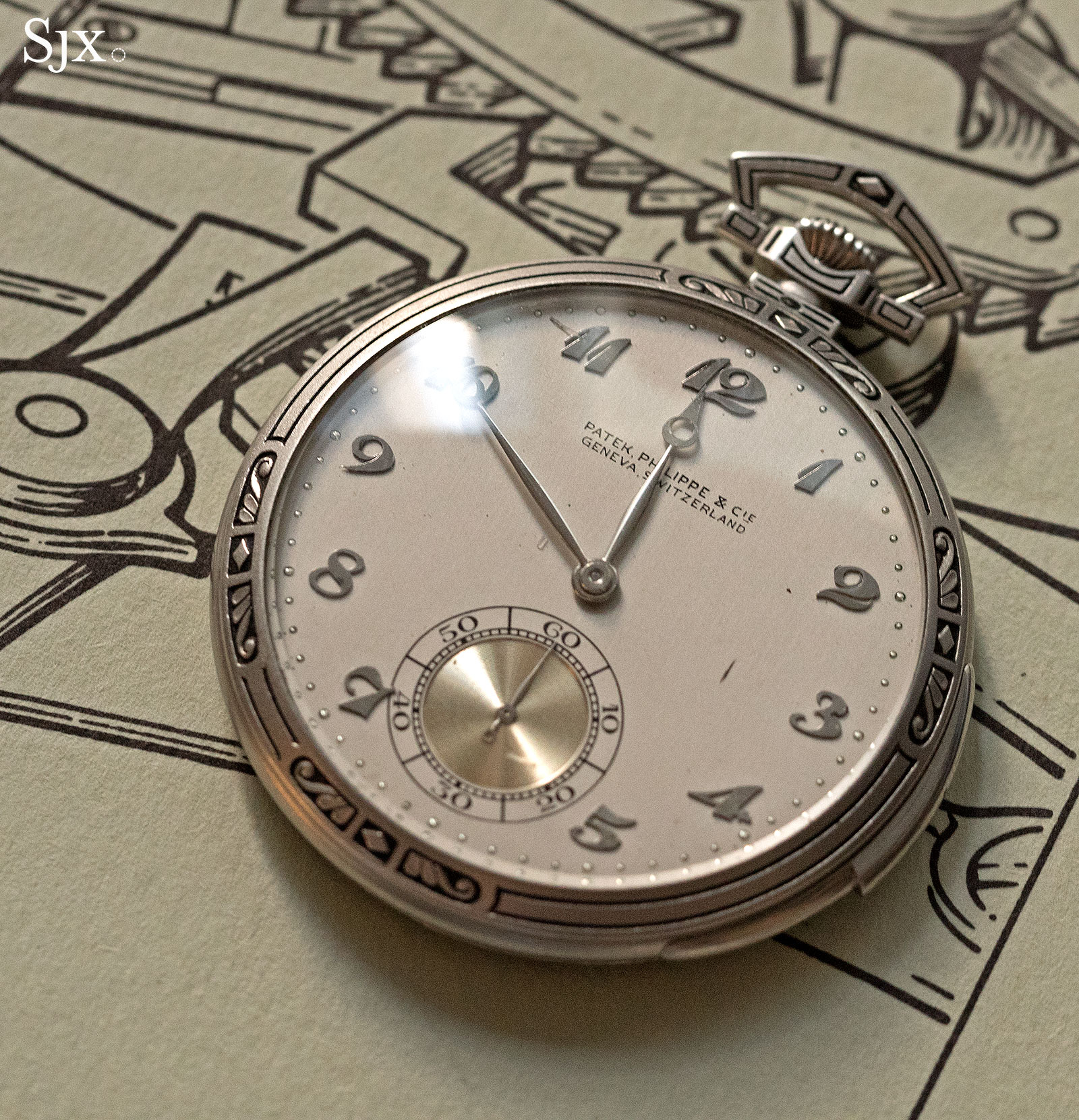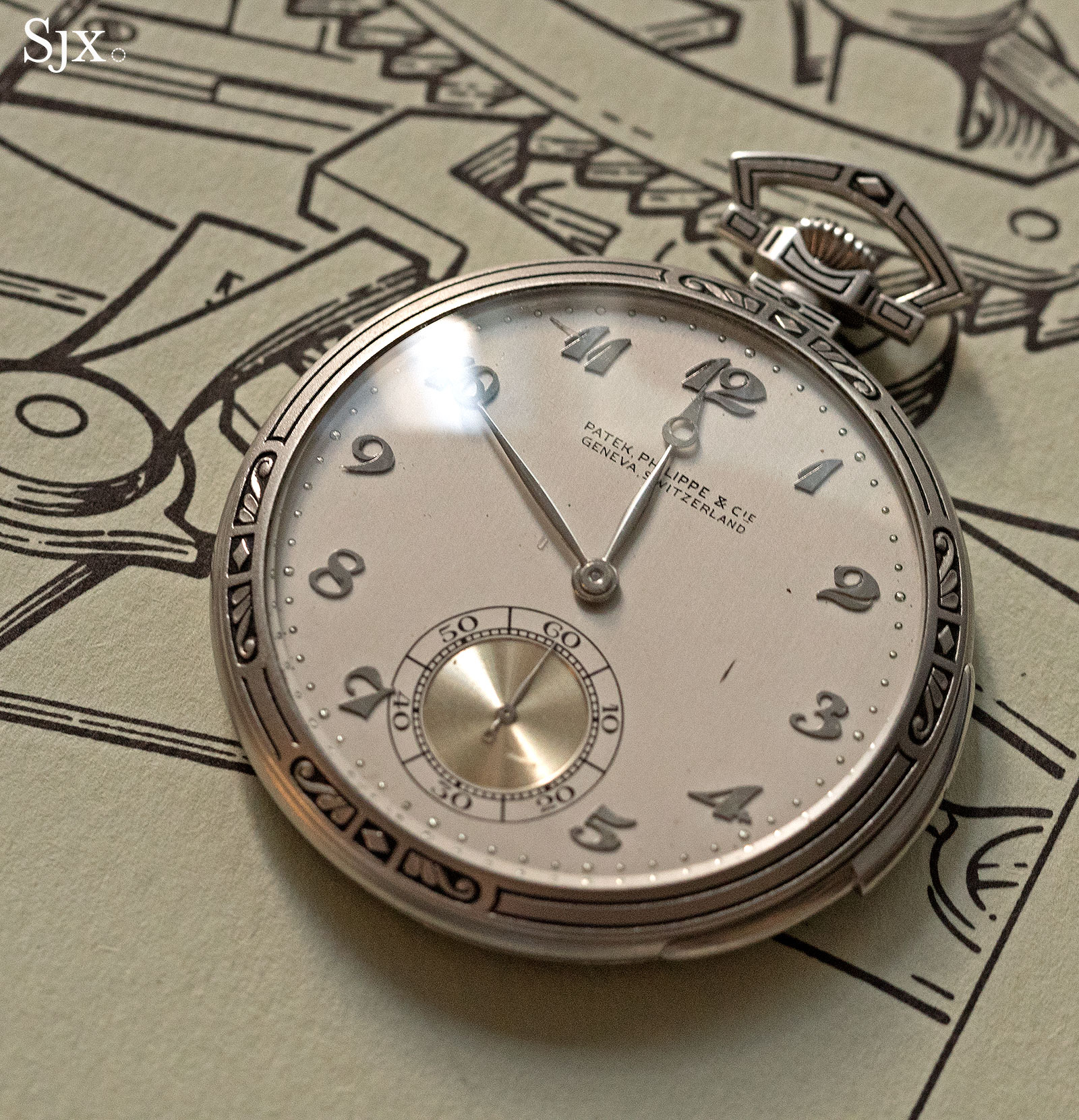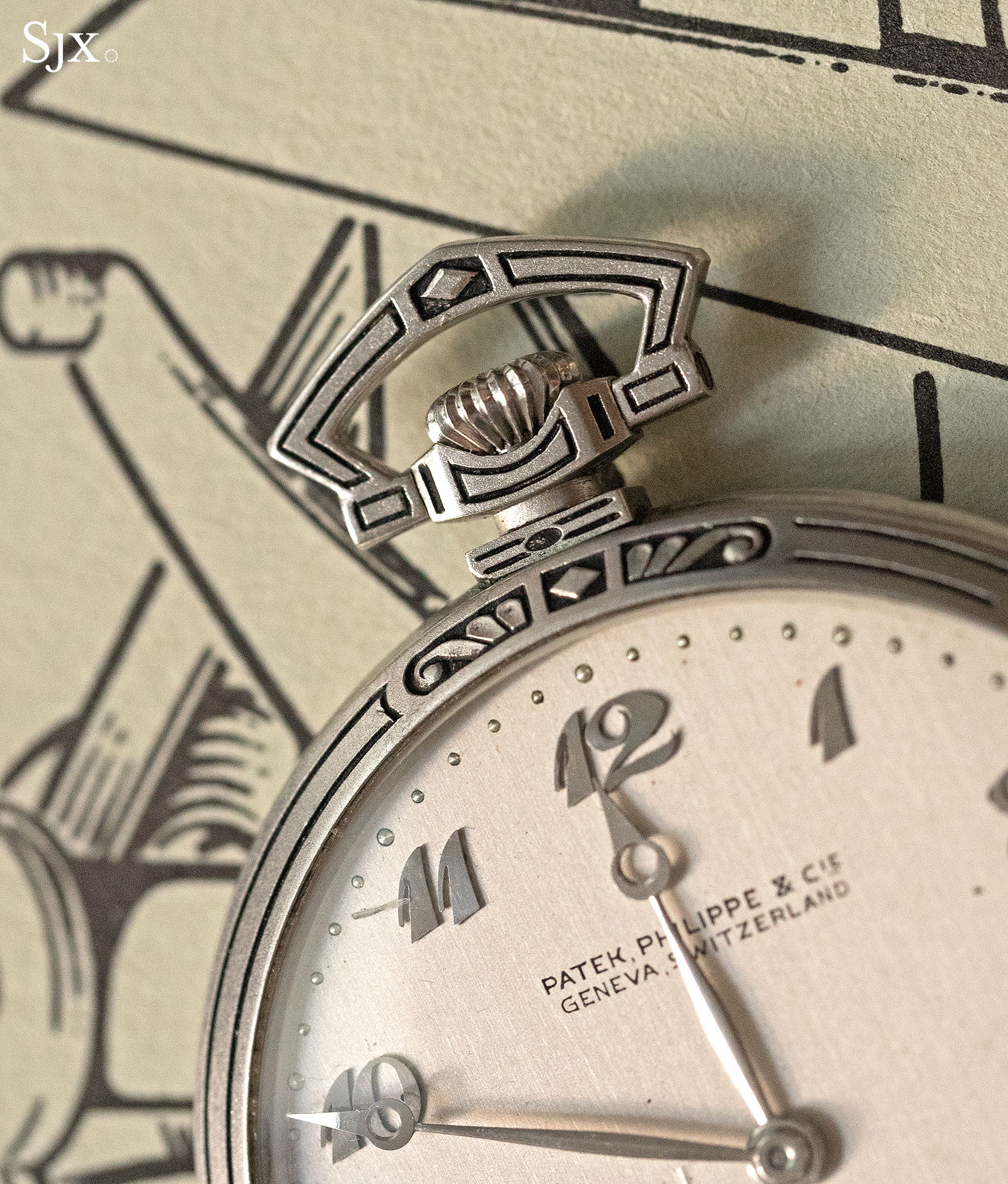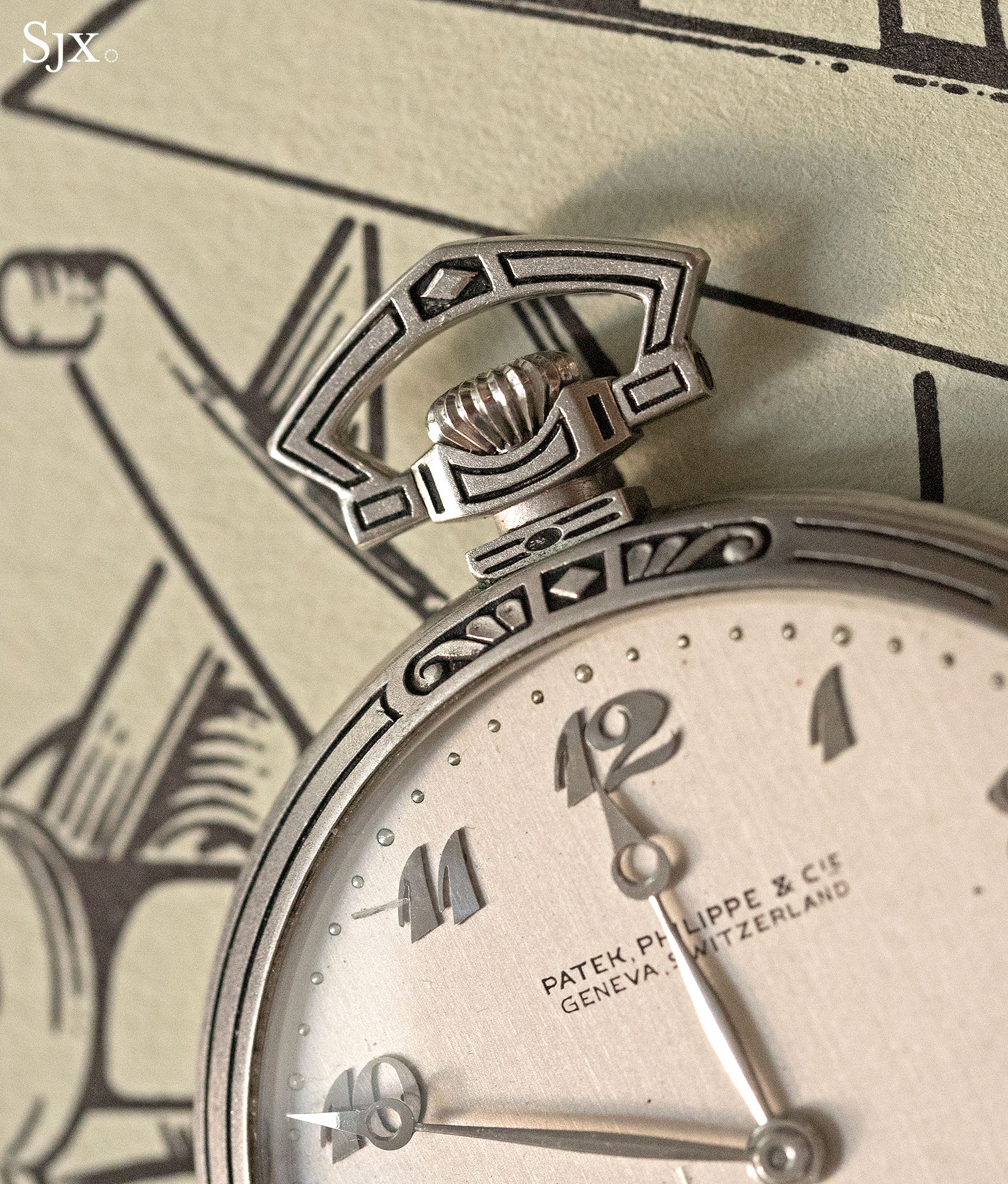 The movement is spectacular, being large, thin and perfectly finished. It is a striking example of classical watchmaking.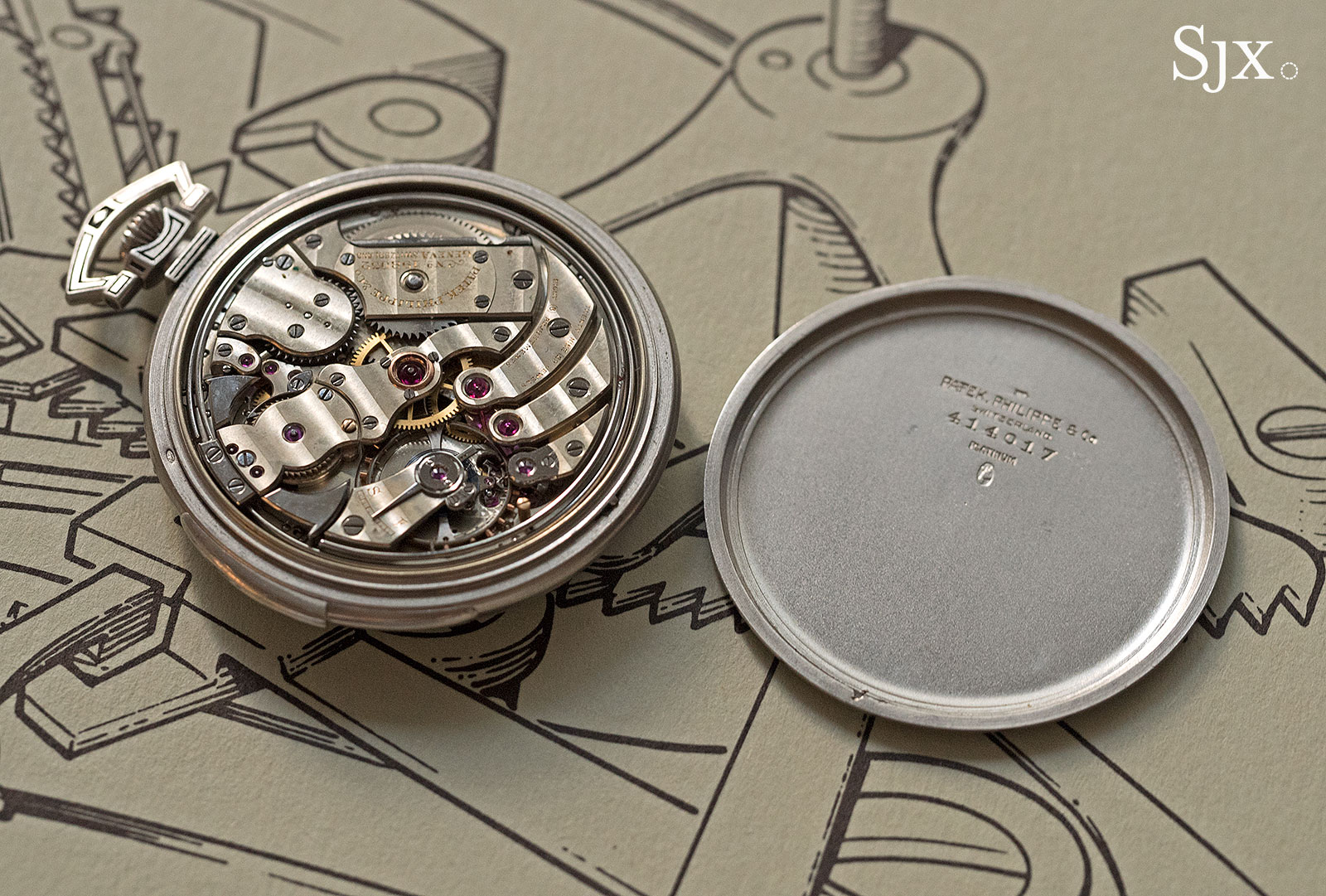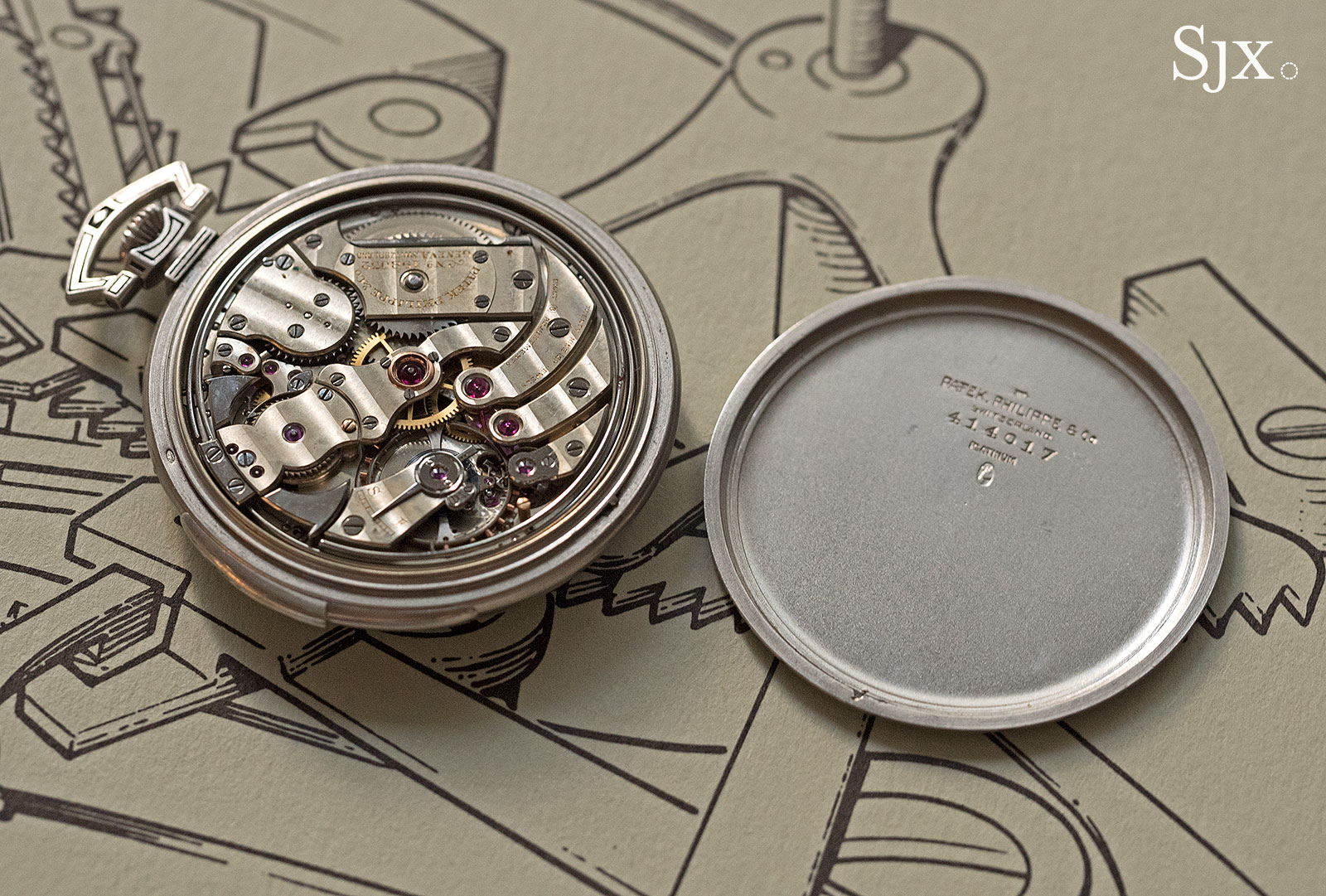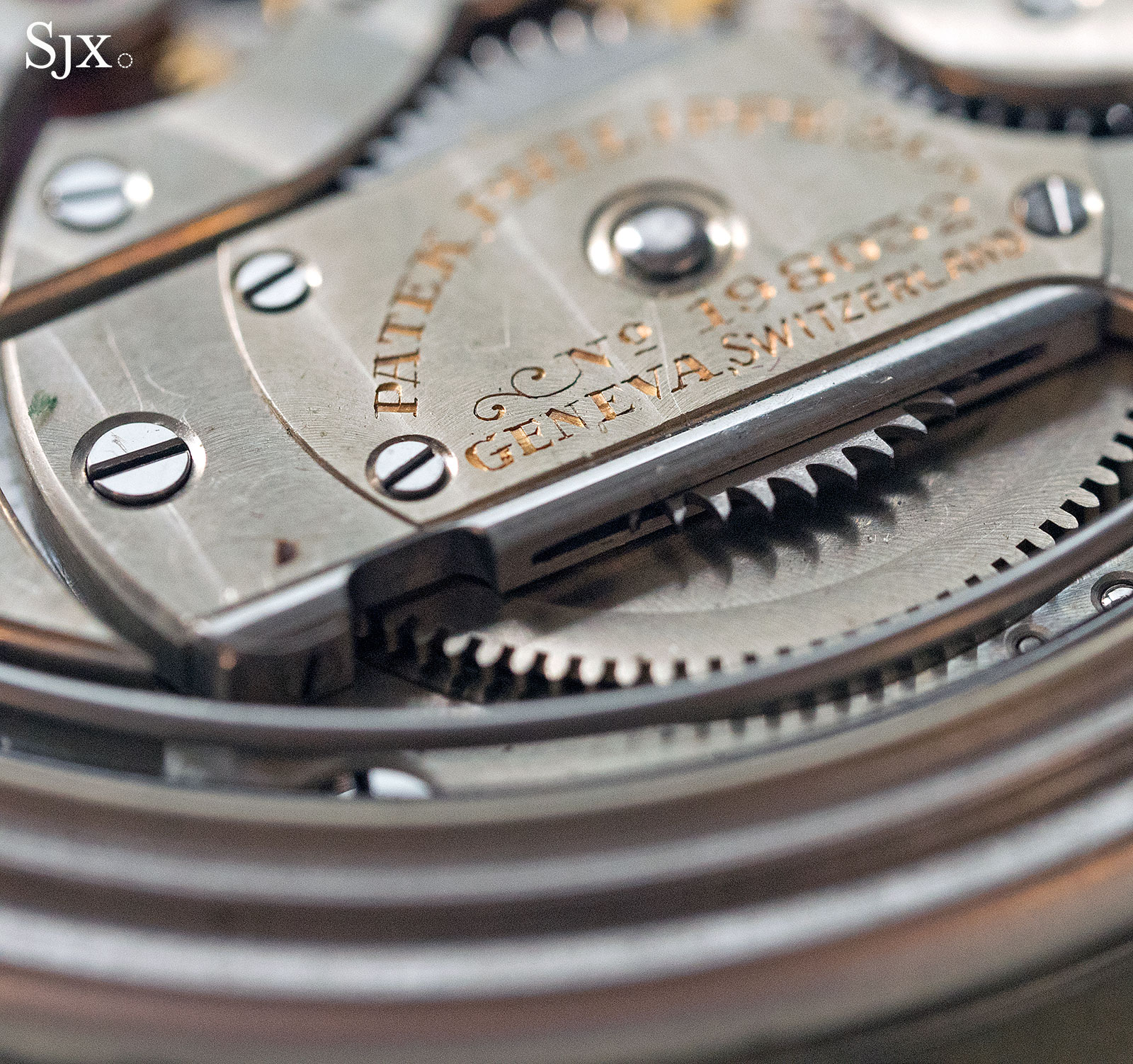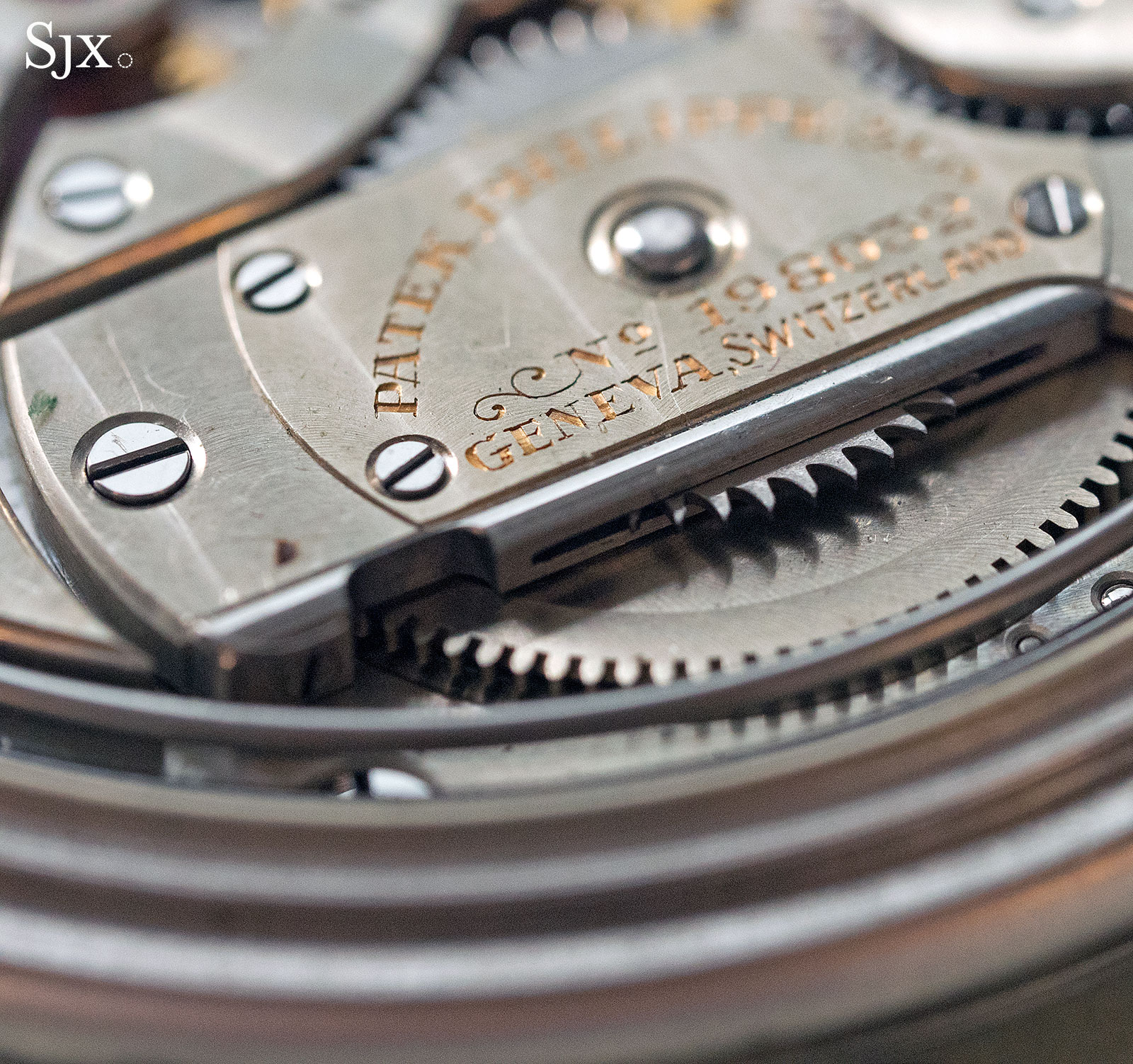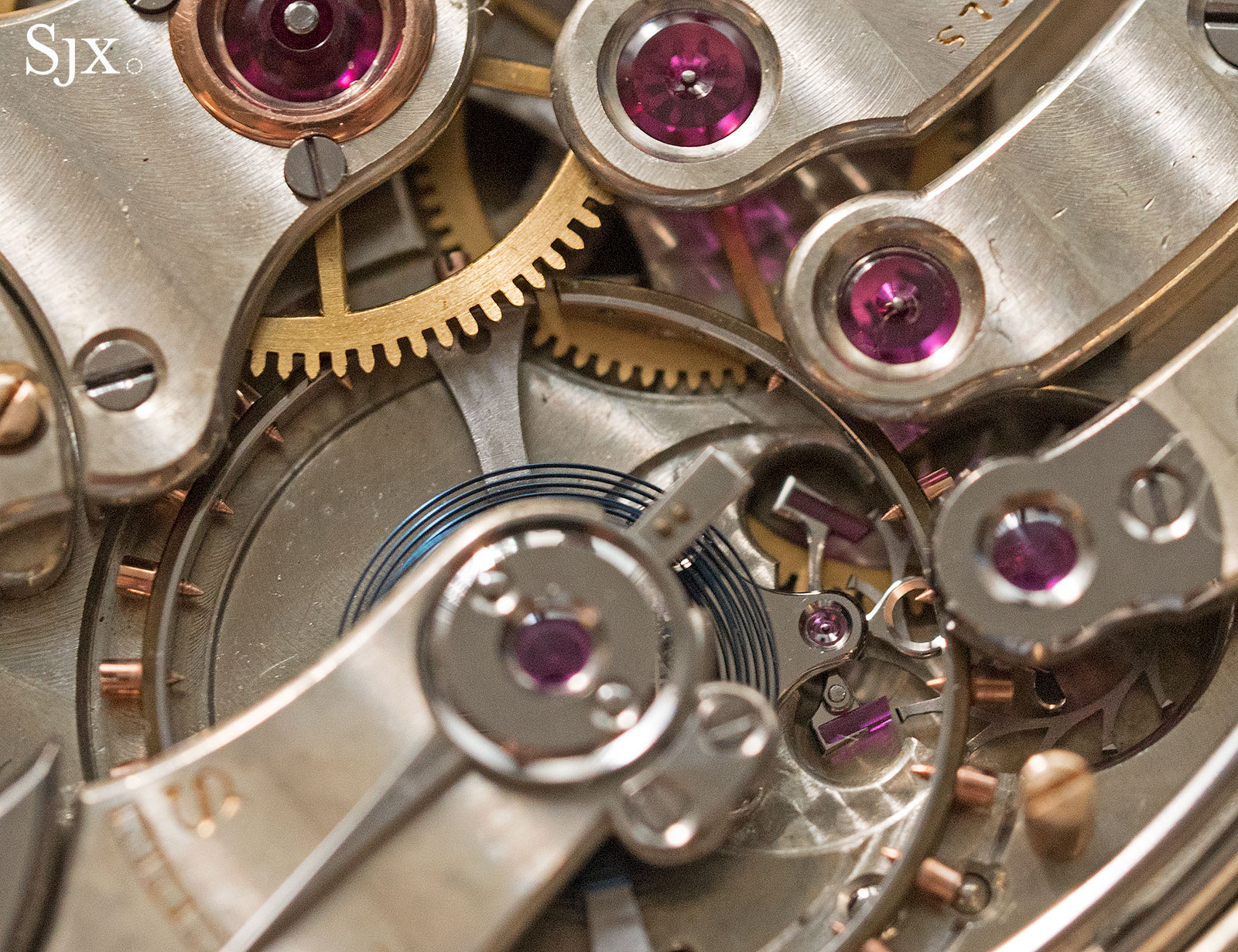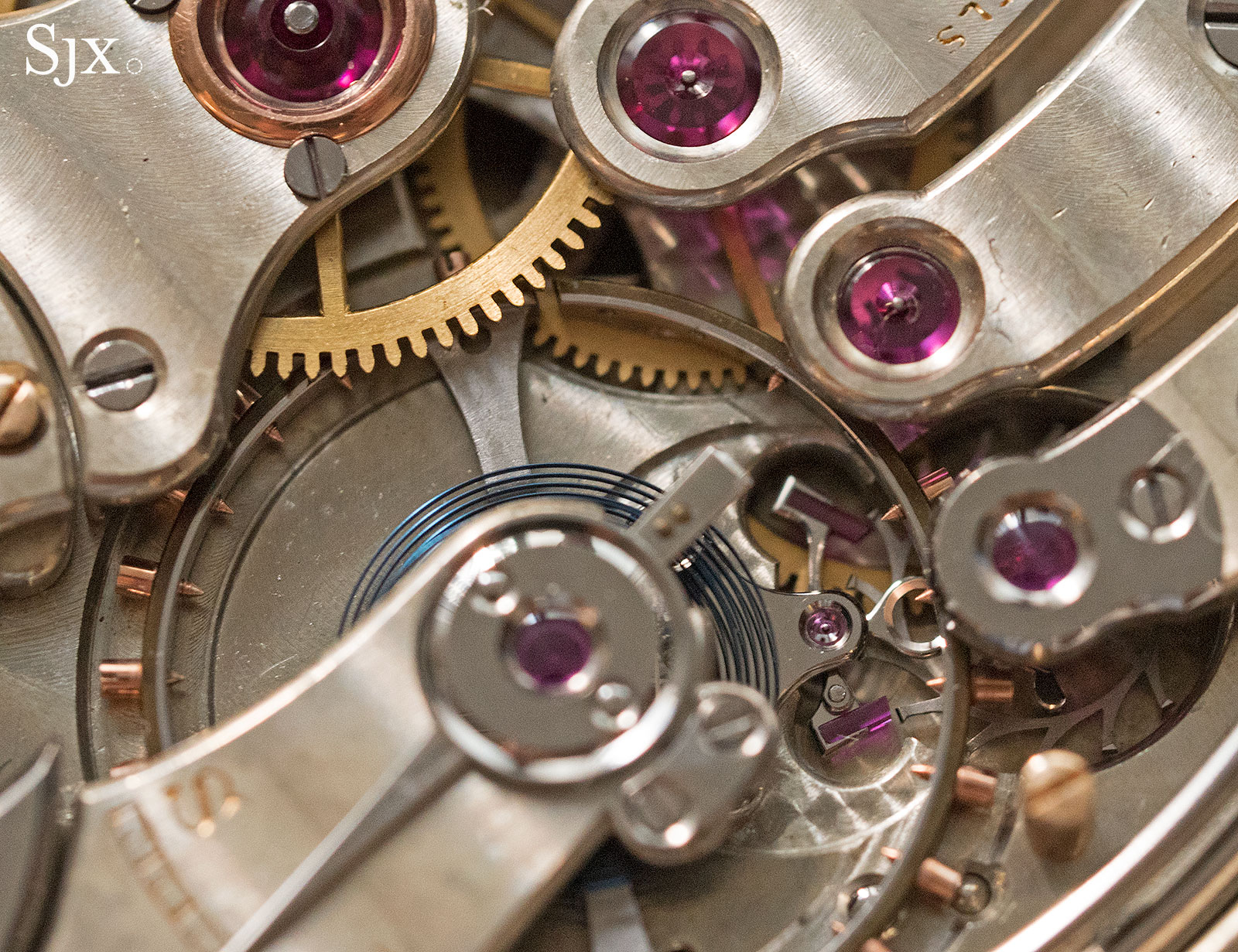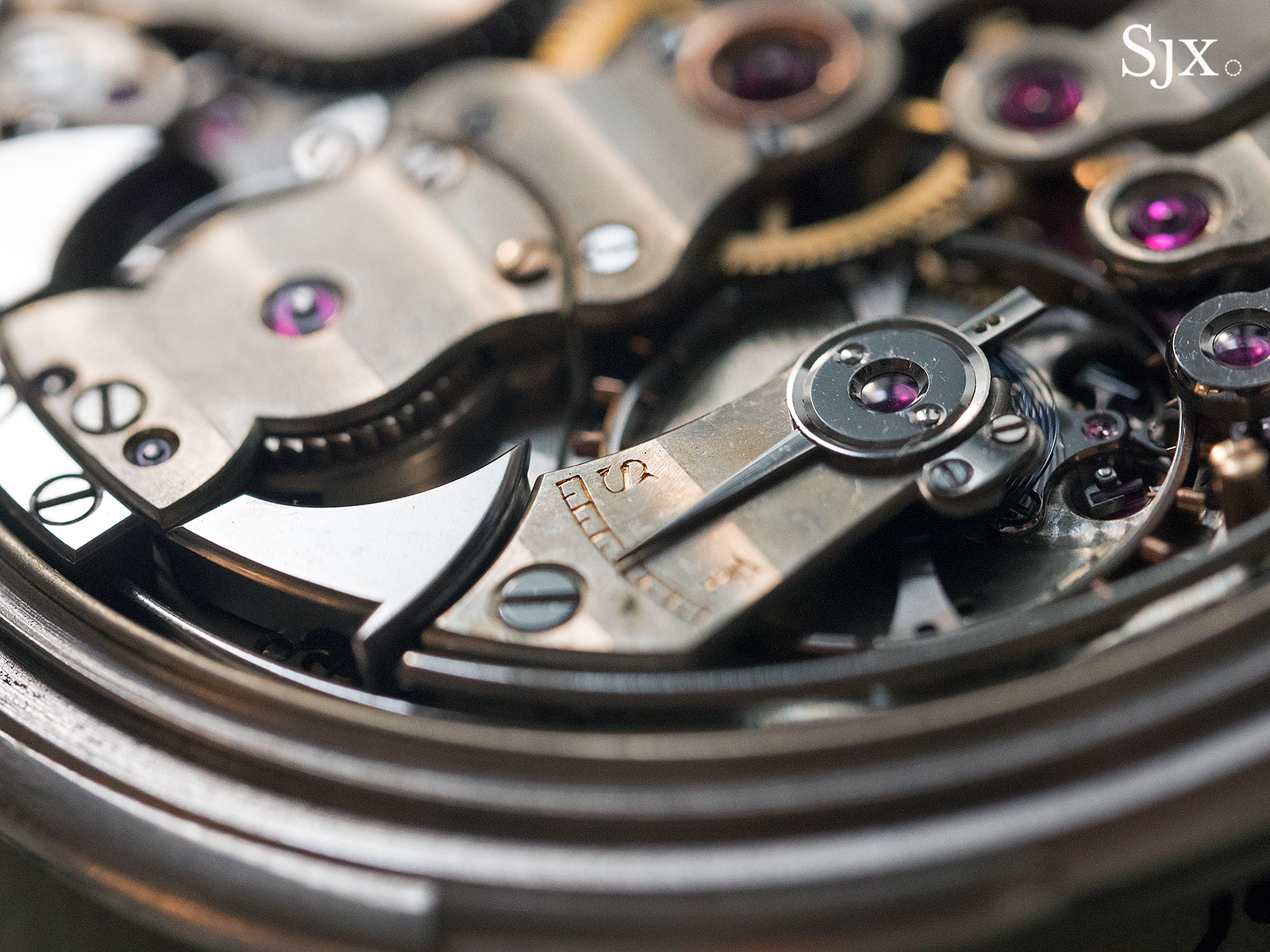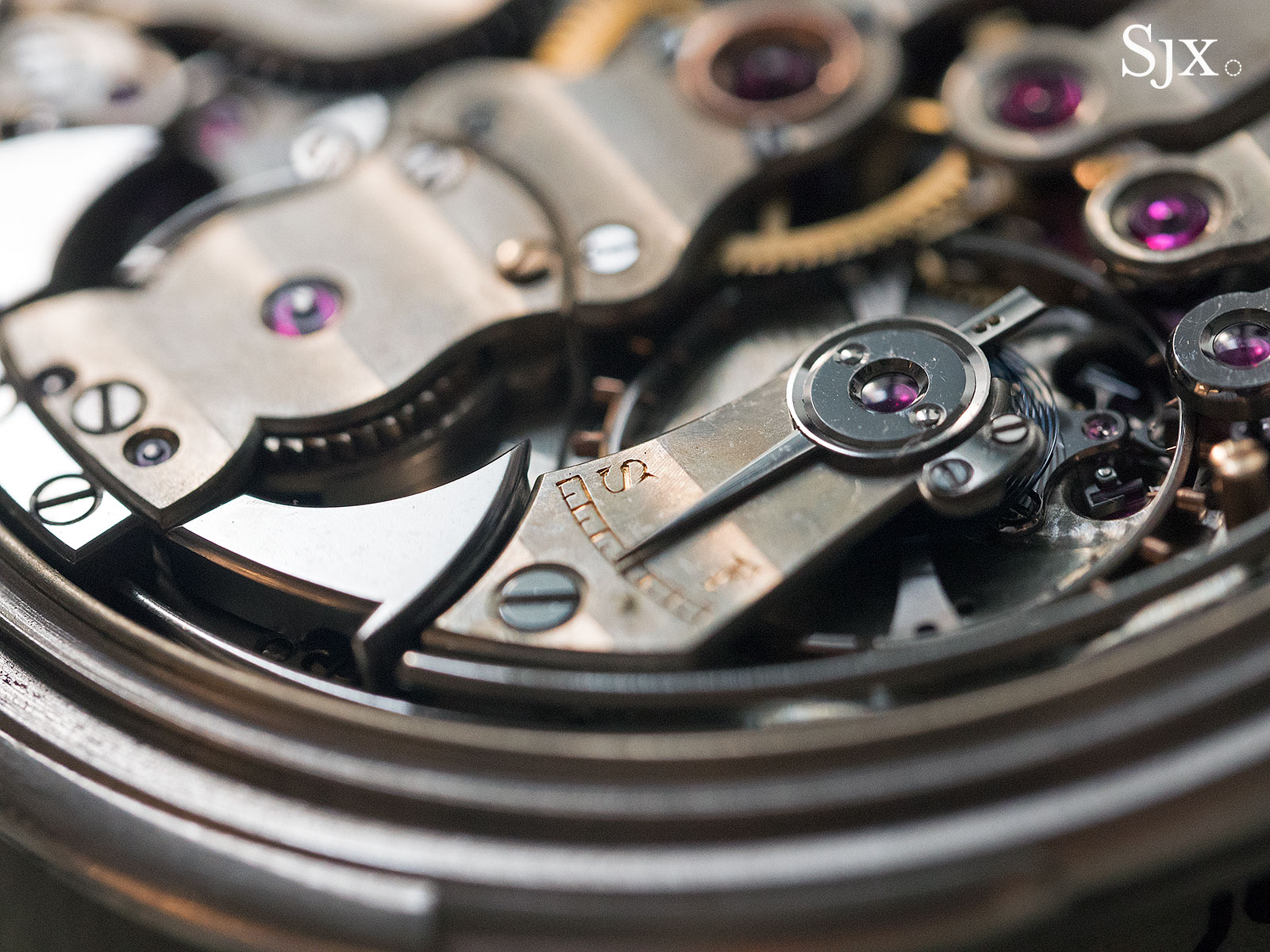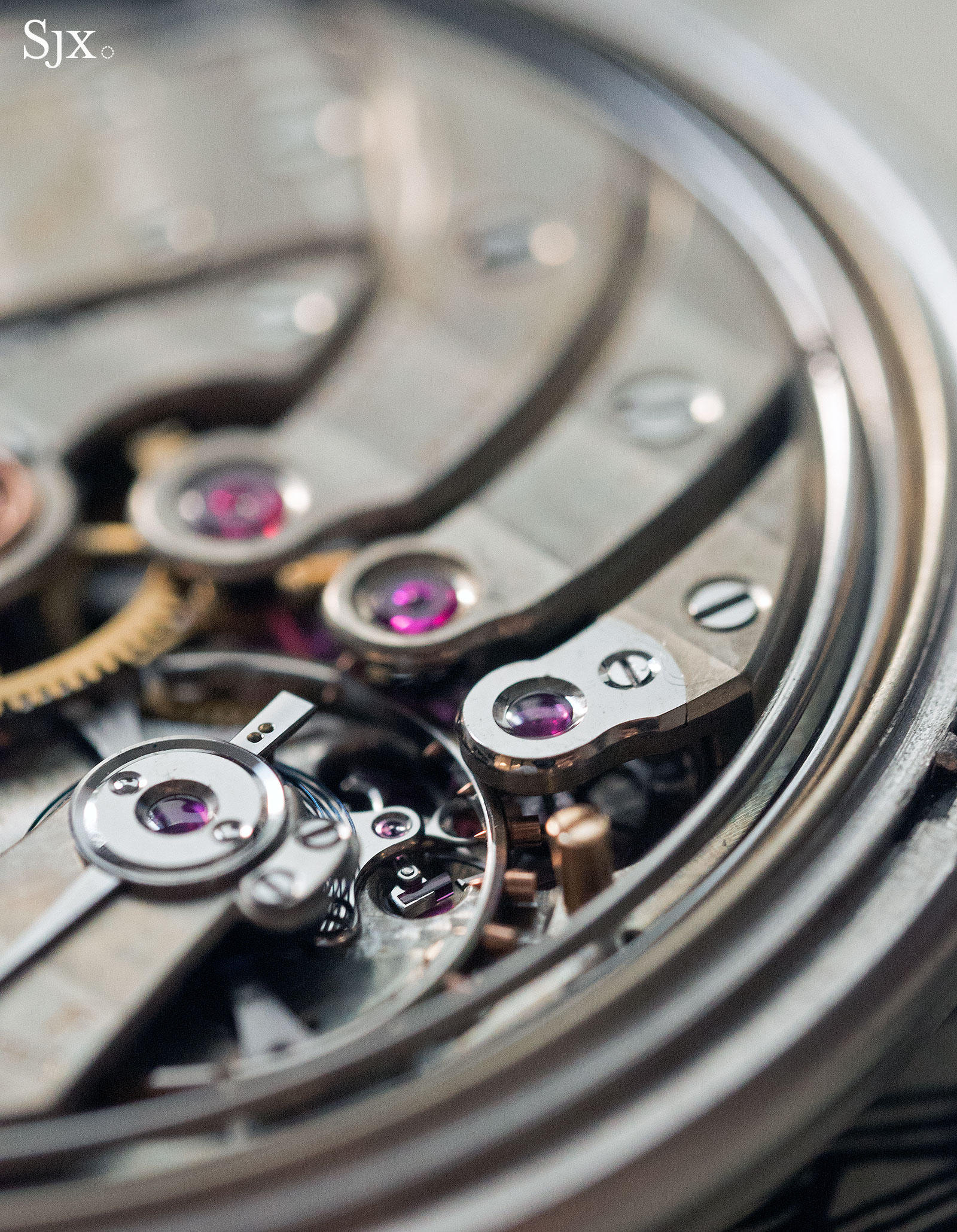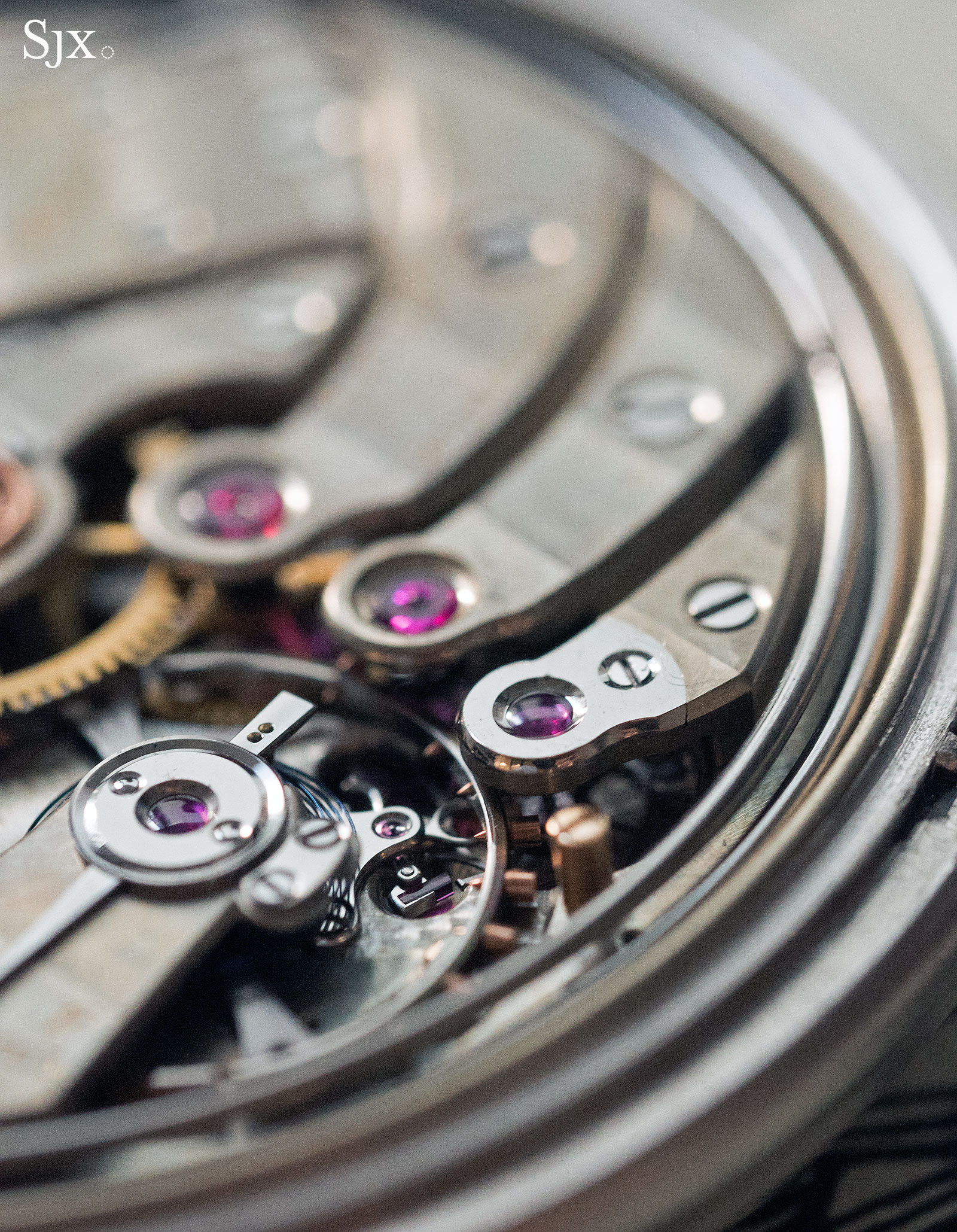 Interestingly, this watch was completed in 1926 but only sold in 1945, or almost 20 years later, a fact that could be attributed to the Great Depression.
Like many other vintage, highly complicated pocket watches, this offers significantly value for money compared with complicated wristwatches. The estimate is HK$320,000 to HK$480,000, or about US$40,000 to US$60,000.
---
Sale details
The Hong Kong Watch Auction: Three takes place on November 29, 2016, at the Mandarin Oriental Hong Kong. The public preview of the auction starts on November 24 and ends on the day before the sale.
Additionally, highlights from the sale will tour Asia in the weeks leading up to the sale.
November 5 to 6 – Singapore
November 8 to 9 – Shanghai
November 10 to 13 – Geneva
November 19 to 20 – Taipei
The full catalogue can be seen here.
---
This was brought to you by Phillips.
Back to top.
---
You may also enjoy these.

Phillips and SJX are pleased to bring you highlights from the upcoming Hong Kong sale at the preview exhibition in Singapore on May 6, 2016.

The Singapore preview exhibition of Phillips "The Hong Kong Watch Auction: Two" takes place in Singapore this weekend, May 7 and 8.