Frederique Constant Introduces Portable, Smartphone-Linked Watch Accuracy Measurement Device For Just €99
A compact, clip-on sensor that measures the ticks of a mechanical watch movement.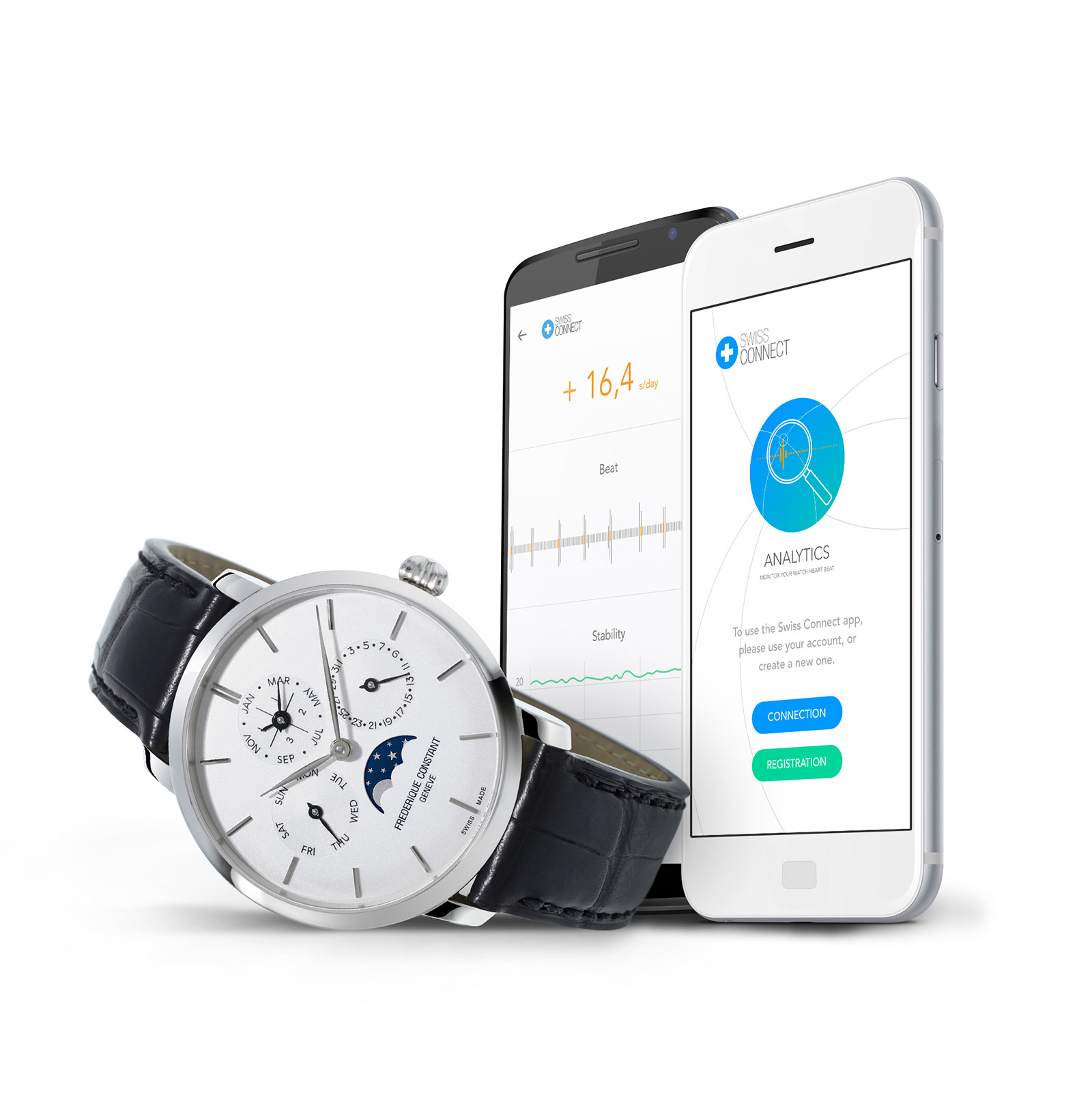 Mechanical watch timing is now democratised with Frederique Constant Analytics, a small, clip-on sensor that monitors the beat of a mechanical watch, from the same company that brought us the smartwatch which resembles a traditional analogue wristwatch. Traditionally a job done by a desktop watch timing device (often know by the trade names Witschi or Vibrograph) that typically cost several hundred dollars or more, rate measurement is now pocket sized.
The device has to be connected to a smartphone via cable, and used together with Frederique Constant's proprietary SwissConnect app., an Available for both Apple's iOS and Google's Android, SmartConnect both measures accuracy on the spot as well as tracks it over time. Measurement results can be saved to the user's account that can be set up on Frederique Constant's website.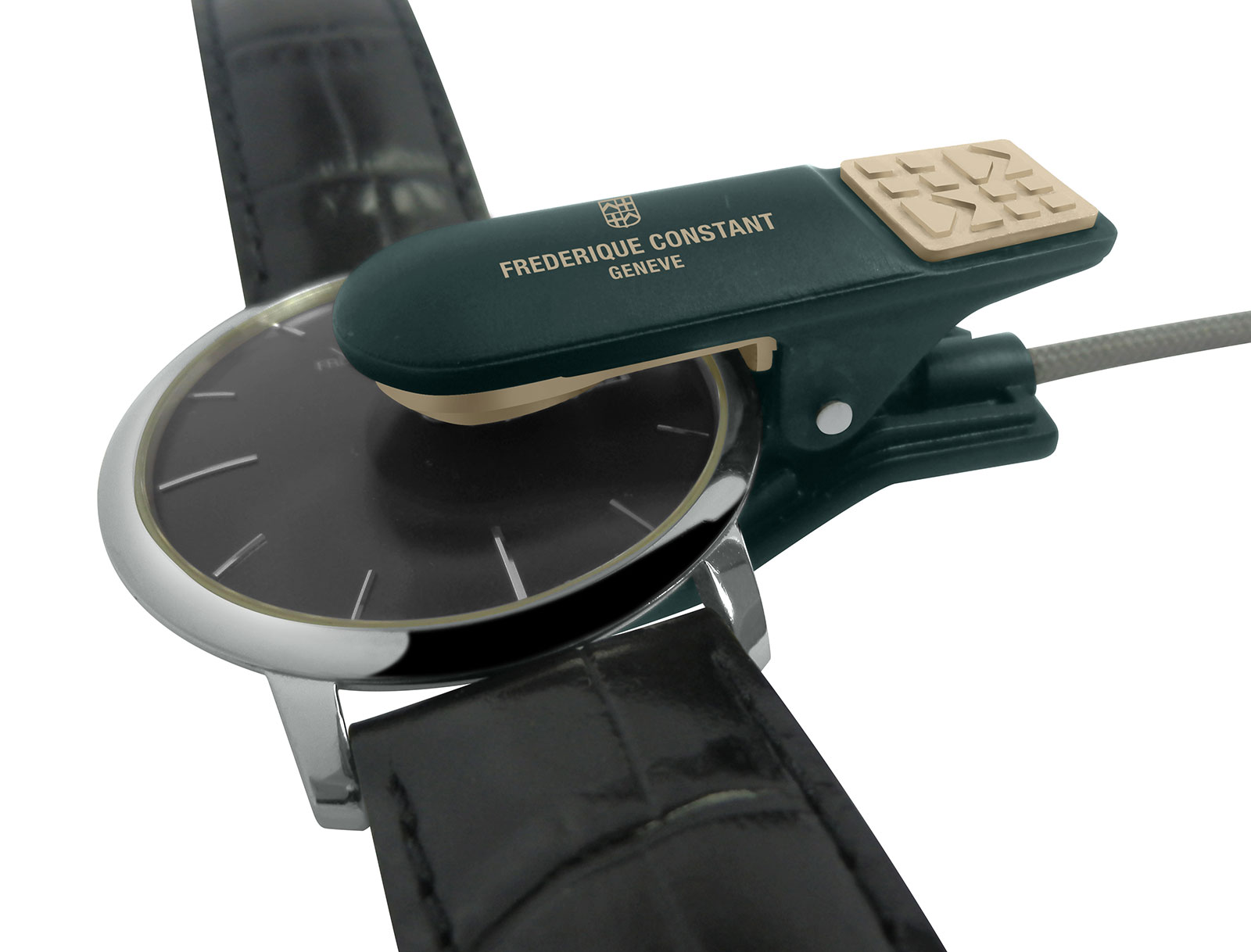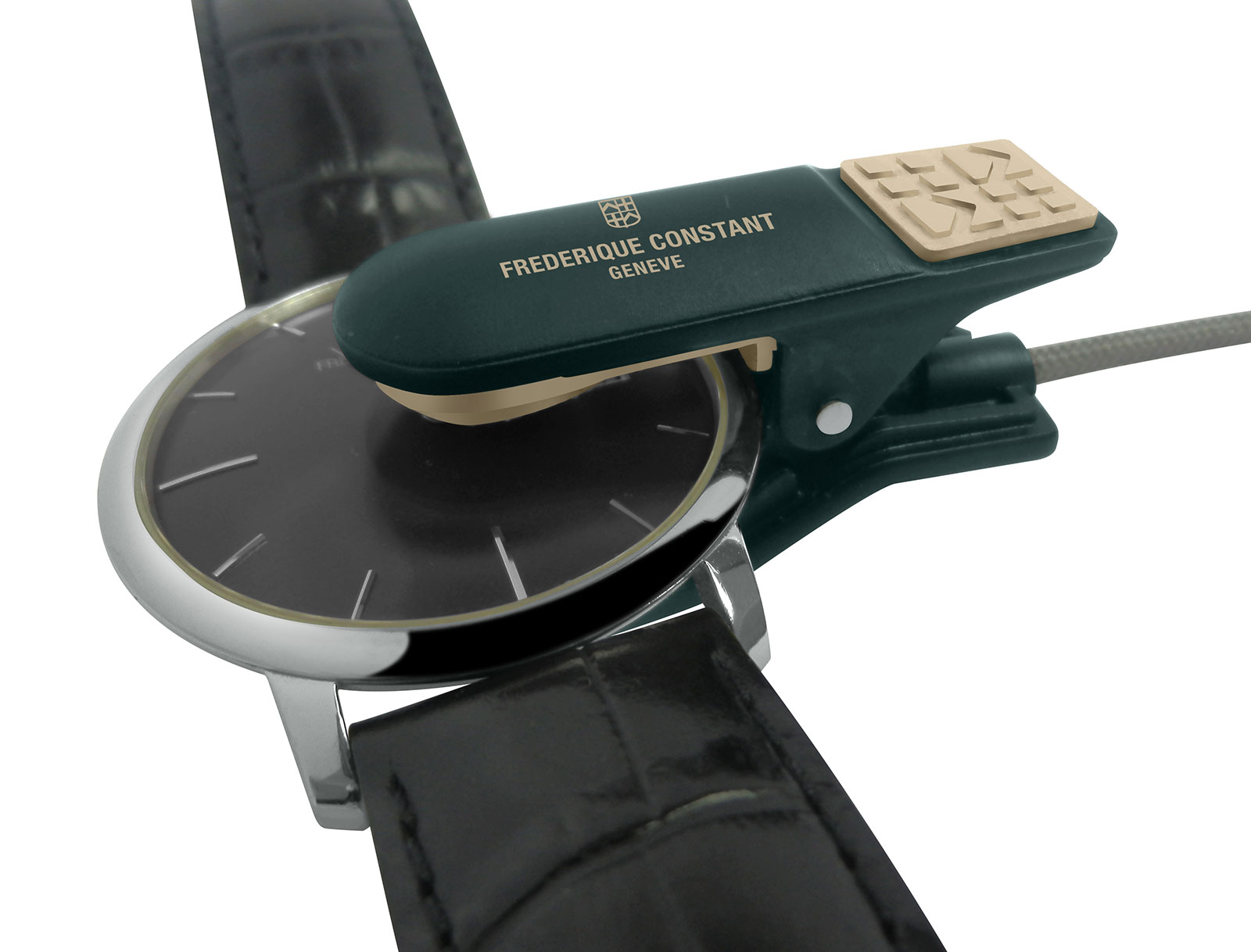 Functionally Frederique Constant Analytics relies on the same principles as a conventional timing machine. The device picks up the ticks and tocks of the escapement, measuring their regularity and pace, translating that into the rate gain or loss in seconds per day.
Frederique Constant says its device can measure a movement's rate to a resolution of +/-0.2 seconds a day, though it's hard to imagine the miniature device can perform the job as well as a desktop timing machine. But even if Frederique Constant Analytics only provides a ballpark estimate of accuracy, that's sufficient for the hobbyist.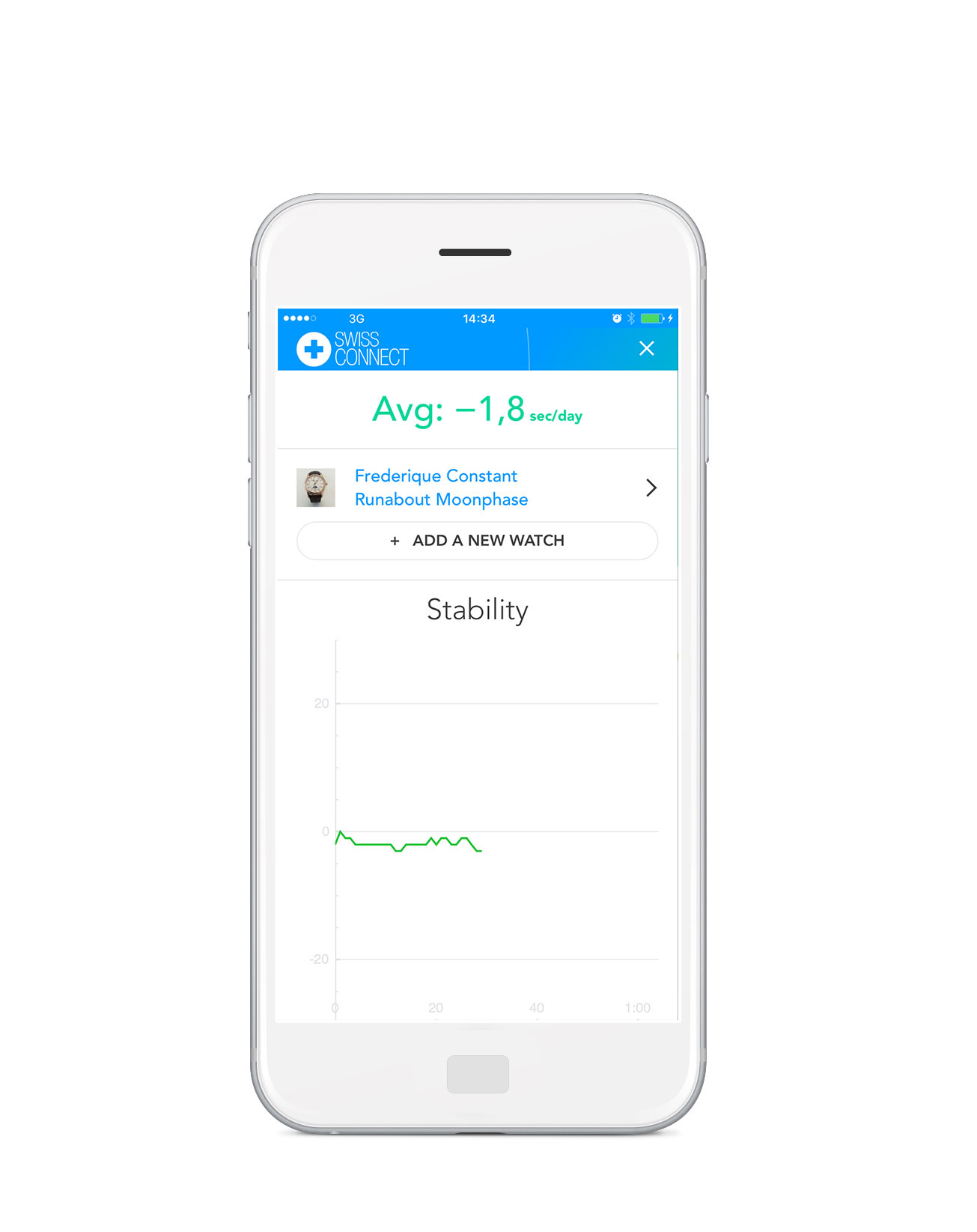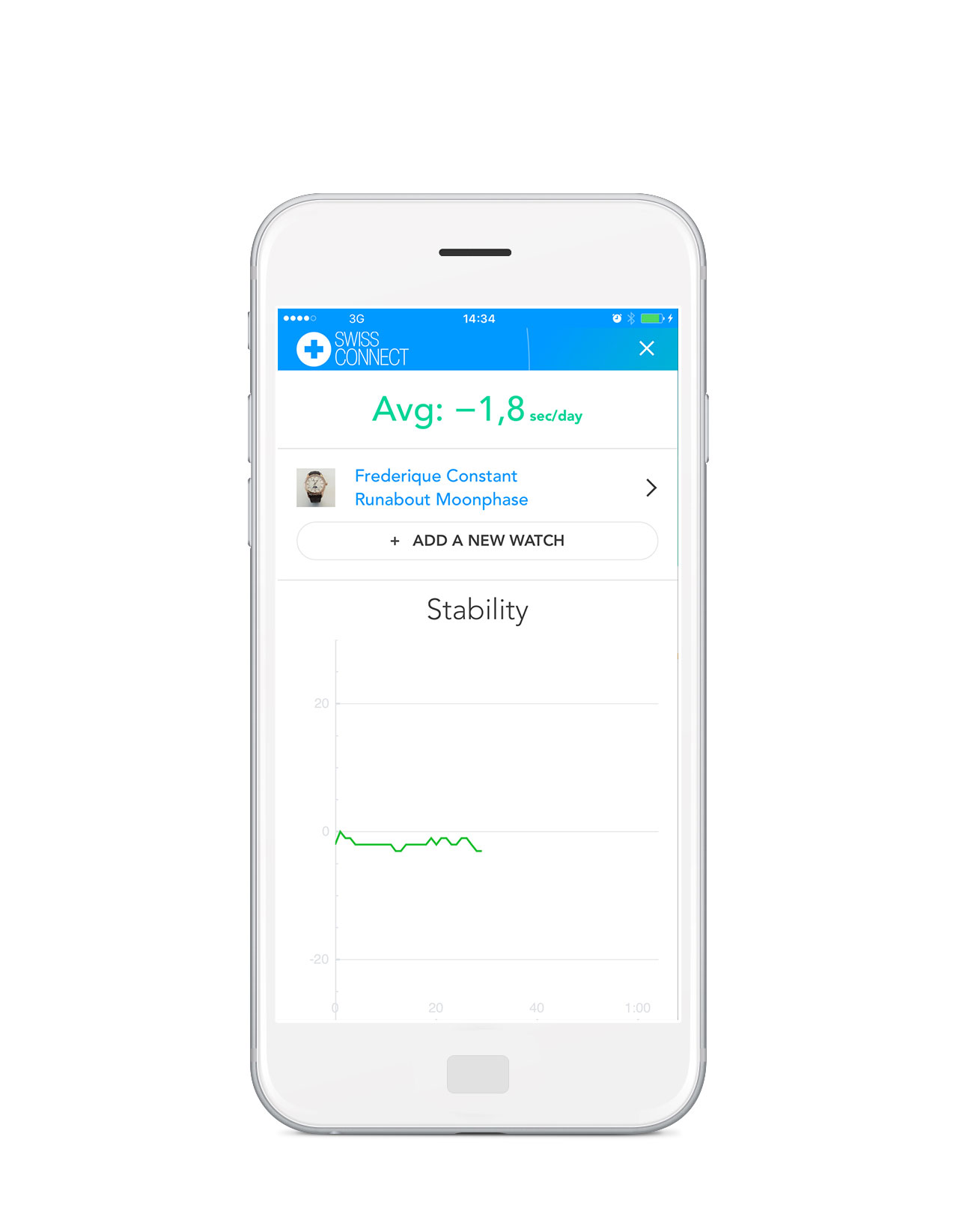 Watchmakers usually rely on timing machines to regulate a watch, so the utility to a watch owner is limited since most have neither the skills nor tools to fix any rate irregularities. The device should, however, serve to bring more people to service centres to have their watch regulated – a boon or a bane depending on your point of view.
Price and availability 
Priced at €99, the Frederique Constant Analytics device and accompanying smartphone app is available from Frederique Constant retailers as well as online at its web store.
---
Back to top.
---
You may also enjoy these.