Introducing the Nord Zeitmaschine Freesdial – Telling Time with Moving Hands & Moving Dials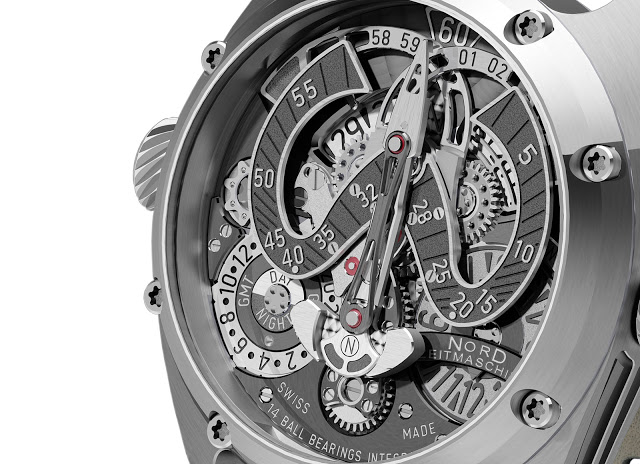 NORD Zeitmaschine continues to develop intriguingly complicated time display mechanisms with the new Freesdial featuring a retracting minute hand and moving minute track. Here's all you need to know, including the price.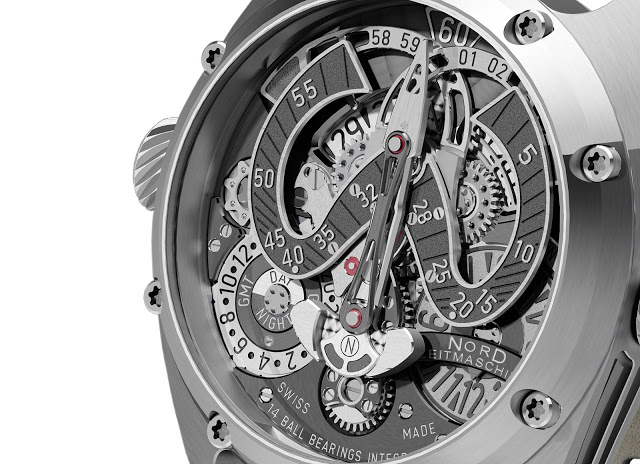 Excelling at creatively complex time display mechanisms, NORD Zeitmaschine will introduce its third model at Baselworld 2016. Named Freesdial after the dynamic scales for the minutes that constantly move as the time passes, the watch also displays the date as well as a second time zone. Whereas NORD Zeitmaschine's previous wristwatch, the Quickindicator, boasts the fastest moving minute hand in watchmaking, the Freesdial is perhaps the most complicated. As a measure of its complexity, the hand assembly for the minute indication is made up of 27 parts. With eccentric cams and levers, the minute hand travels through various loops, simultaneously extending and retracting to stay on the convoluted, constantly shifting minute track.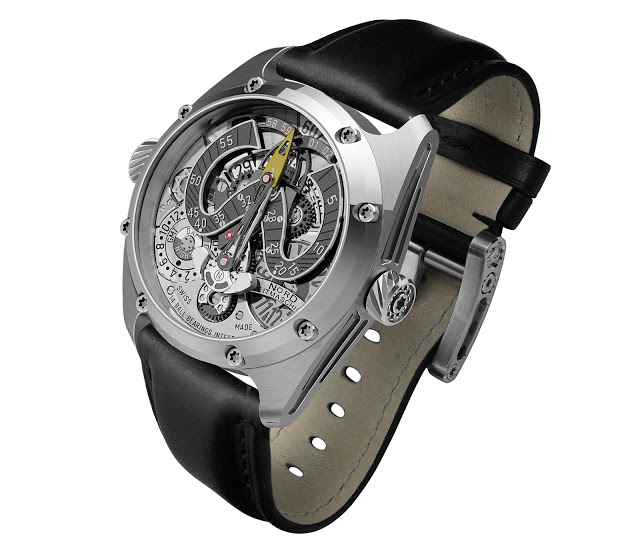 Most of the minute hand and sliding components are made from ARCAP, a strong, non-magnetic and corrosion resistant alloy that is also used by Urwerk for many of its unusual time display mechanisms. The pair of U-shaped minute tracks travel in an opposite direction to the minute hand. Like the minute hand, the minute tracks move at varying speeds and angles, all of which are inverse to that of the minute hand. So for instance when the minute hand is around the 30 or 60 minute mark, travelling at its fast speed and longest extension, the minute tracks are at their slowest speed and lowest lift.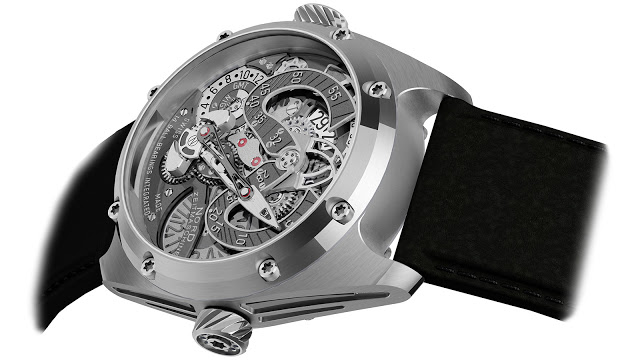 At eight o'clock on the dial a disc indicates the second time zone, along with a day and night indicator. This can be set independently via the crown at nine o'clock; the other crown is for winding and setting of the main time display. And the date is in a window at ten o'clock. The rotor of the watch is inset with three free-spinning discs which are an aesthetic novelty and have no mechanical purpose. T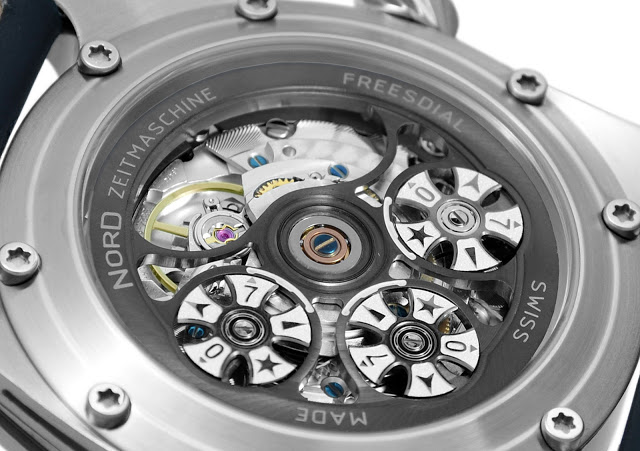 The time display module, as well as the case and buckle, are made in-house by Daniel Nebel-Nord, founder of Nord Zeitmaschine, making it essentially a one-man brand. he base movement is the robust, self-winding ETA 2824, while the case is stainless steel with a diameter of 44.3 mm and a height of 14.7 mm.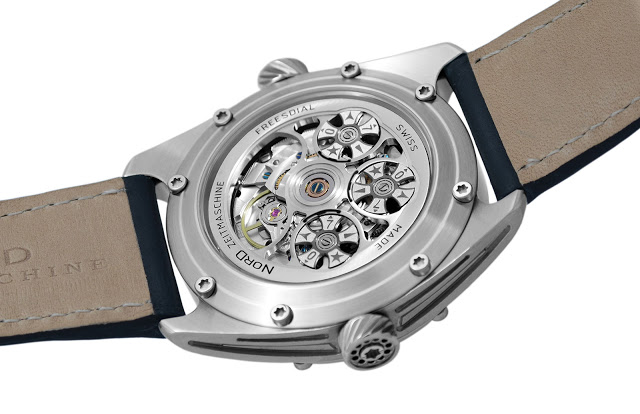 Two versions of the Freesdial are available. The V1 has a yellow gold-plated minute hand, while the V2 has a rhodium-plated minute hand. Both are limited to 97 pieces and priced at SFr23,700 before taxes. That's equivalent to US$23,900.
Back to top.
---