Basel 2013: Introducing The NORD Zeitmaschine Quickindicator, Equipped With The World's Quickest Minute Hand (With Specs And Price)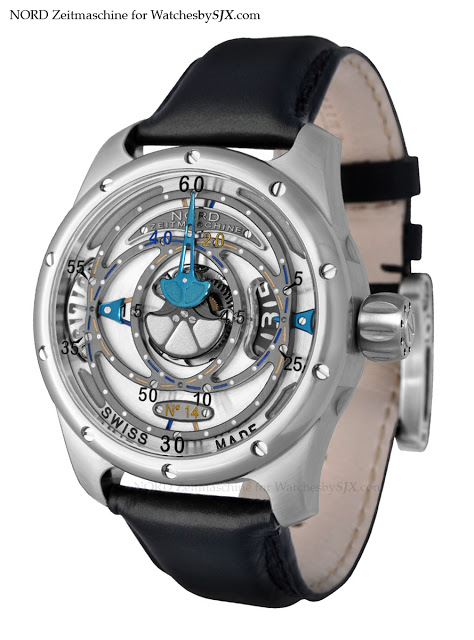 Equipped with a hand that travels more than twice as fast as a regular minute hand, the NORD Zeitmaschine Quickindicator is possibly the fastest minute hand in any wristwatch.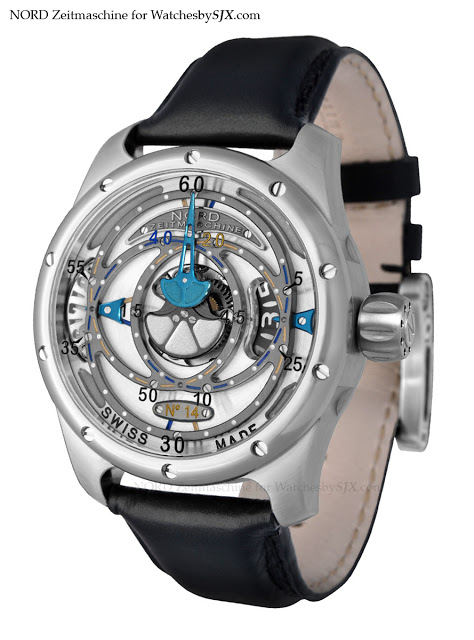 Quickindicator V1
The minute hand on the NORD Zeitmaschine Quickindicator travels at about 205 mm per hour, which is more than twice as fast as the 88 mm per hour for minute hand in a 43.3 mm Valjoux 7750-powered chronograph. Travelling on three overlapping ovoid-minute tracks, the minute hand has two axes of rotation, one of the hand itself, and the other being the rotating platform the hand is mounted on.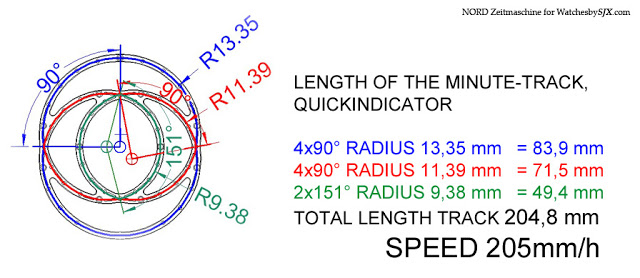 The three elliptical minute tracks of the Quickindicator, highlighted in blue, red and green
Legibility is not the strong suit of this watch, but fortunately the minutes are laser engraved and then filled with paint on the underside of the sapphire crystal, to make it easier to read. And if the hand is at the intersection of two minute tracks, the coloured bar indicates which track should be read. For instance if the minute hand points to the blue bar, then the time should be read on the blue minute track.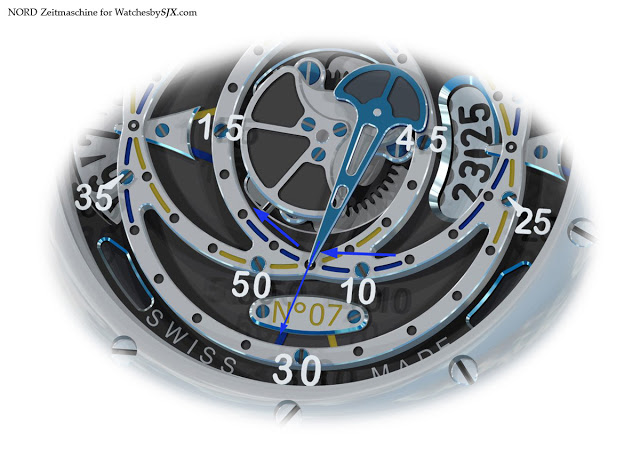 This reads 49 minutes past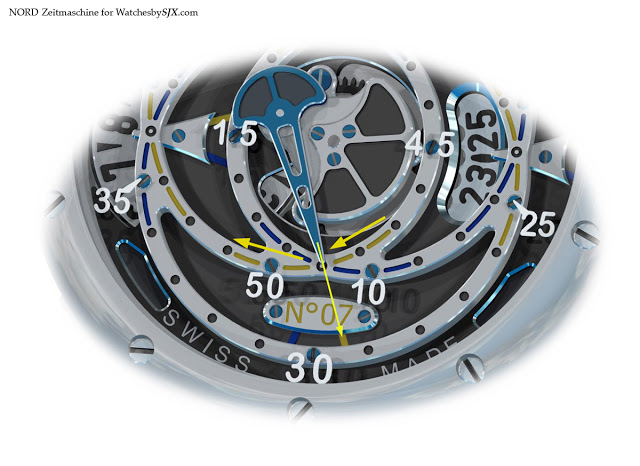 And this reads nine minutes past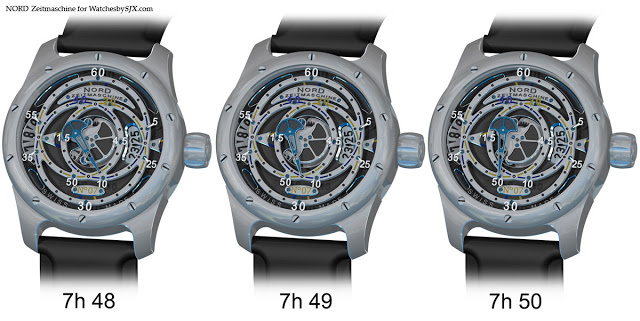 Example of the passing of time
This video from NORD Zeitmaschine illustrates the movement of the minute hand.
Despite being a small operation, Daniel Nebel, the founder of NORD Zeitmaschine, makes the time display module himself, as well as the case.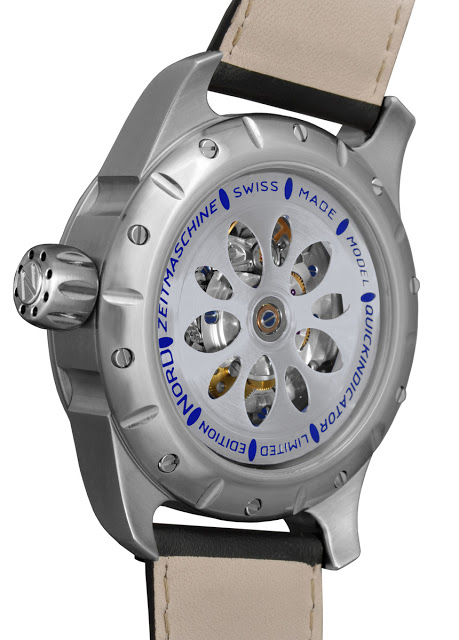 Visible through the display back is the mystery rotor with perforations to see the movement, which has an ETA 2824 base. Water resistant to 100 m, the steel case is 44.3 mm wide and 15.6 mm high, while the crystals on both sides are sapphire. Three dial versions of the Quickindicator (V1, V2 and V3) are available, each limited to 97 pieces. All retail for the same CHF13,500 net of tax, which works out to about USD14,400. – SJX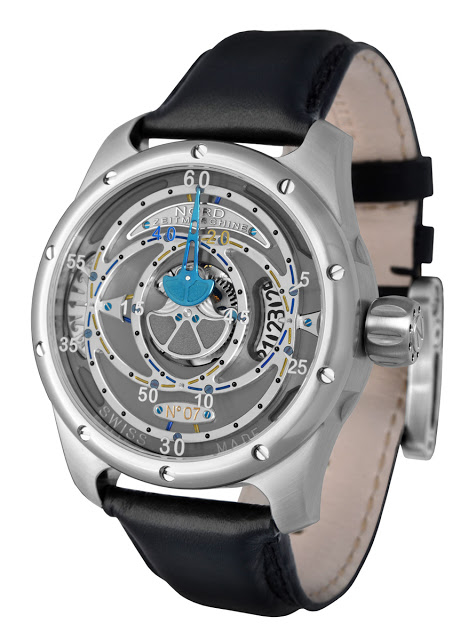 Quickindicator V2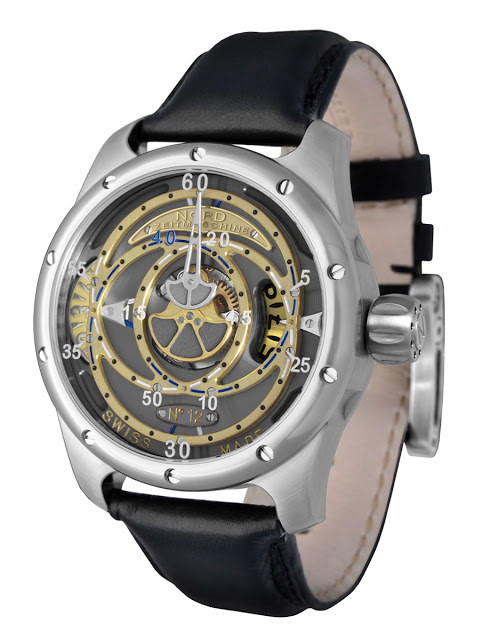 Quickindicator V3
Back to top.
---
You may also enjoy these.