Pre-Basel 2015: Introducing The NORD Zeitmaschine Quickindicator V4 Black, Featuring A Rapid, Bi-Axial Minute Hand (With Specs And Price)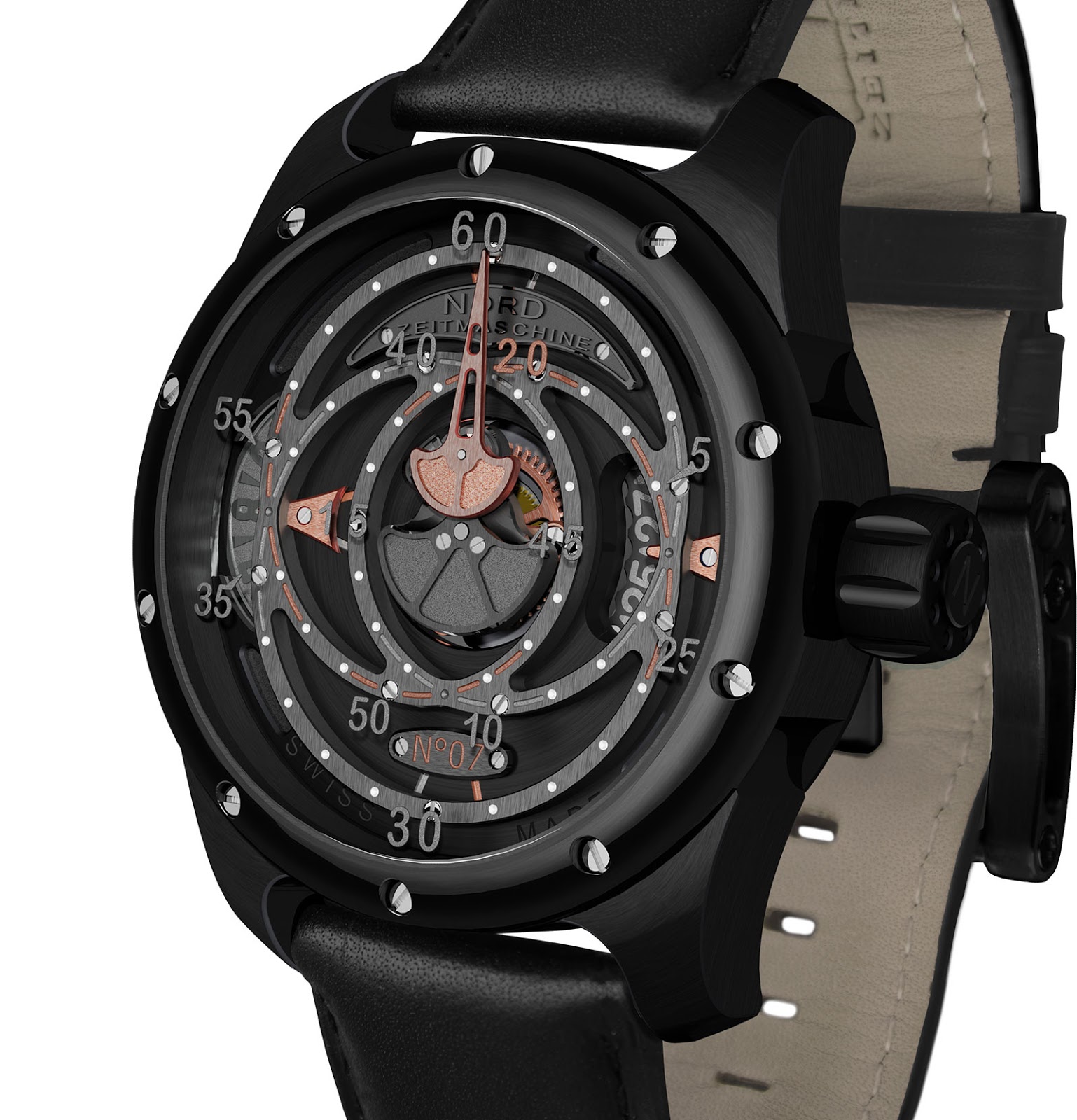 Equipped with possibly the fastest traveling minute hand in watchmaking, moving in several loops around the dial, the NORD Zeitmaschine Quickindicator is now available with a DLC-coated steel case.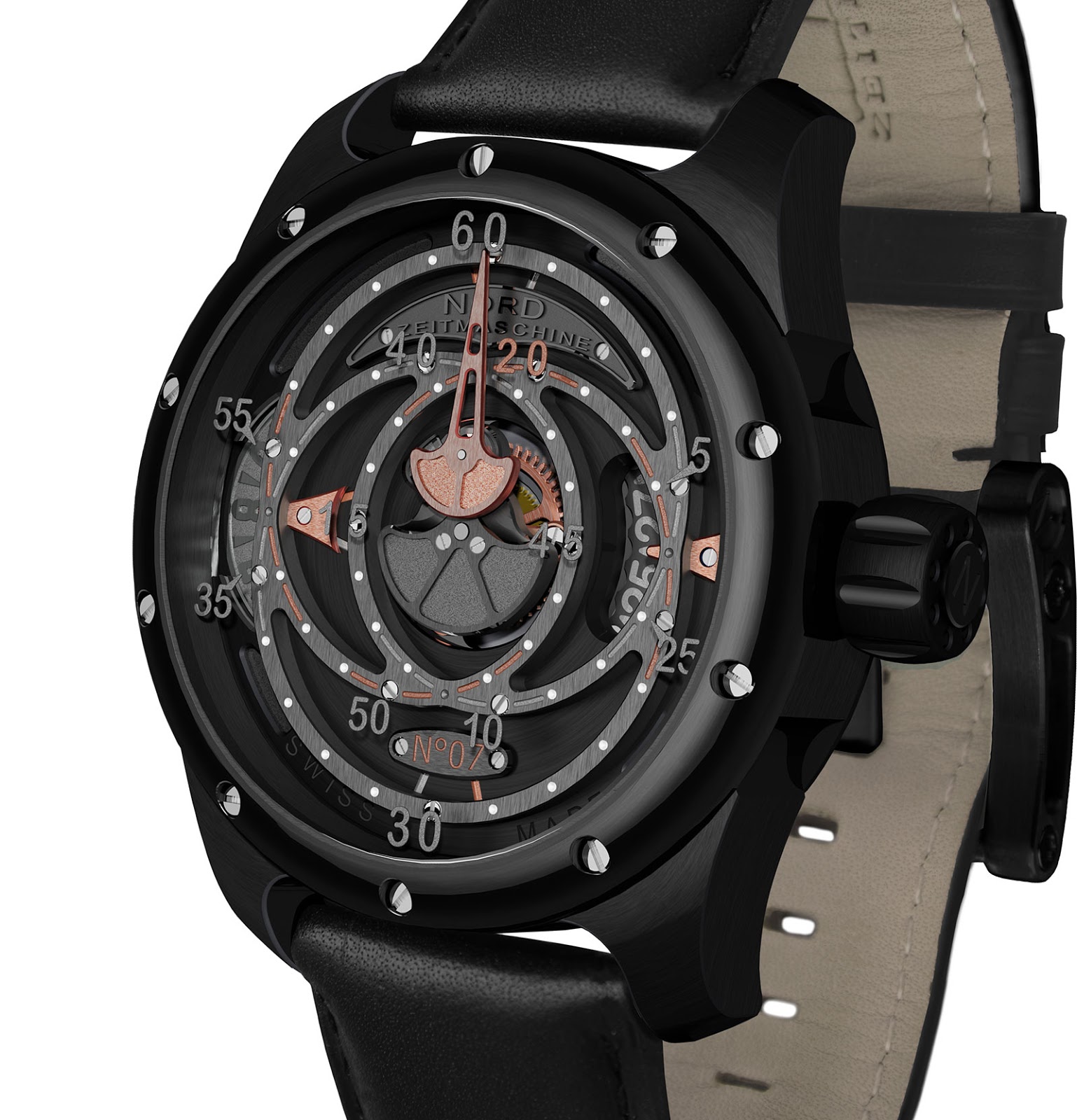 Originally introduced two years ago in steel, the NORD Zeitmaschine Quickindicator V4 Black is the fourth version of this model, and the first with a DLC case. Conceived by Daniel Nebel, an independent watchmaker who specialises in novel analogue time displays, the Quickindicator gets its name from the minute hand, which goes round the dial three times a minute. The minute hand travels in convoluted loops on two axes of rotation: the hand itself, and the other for the bridge it sits on. Hours are indicated by a disc at nine o'clock, with the date at three.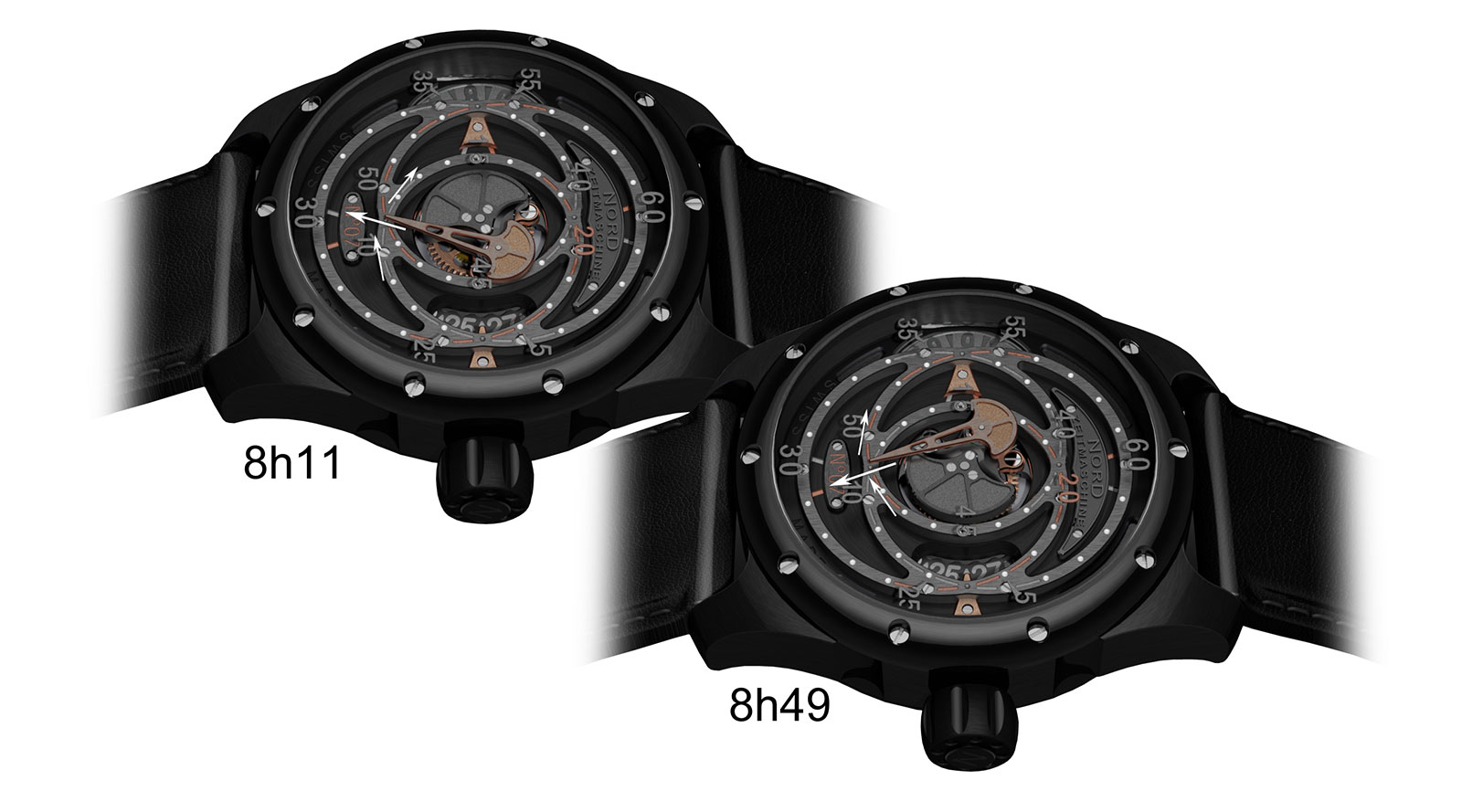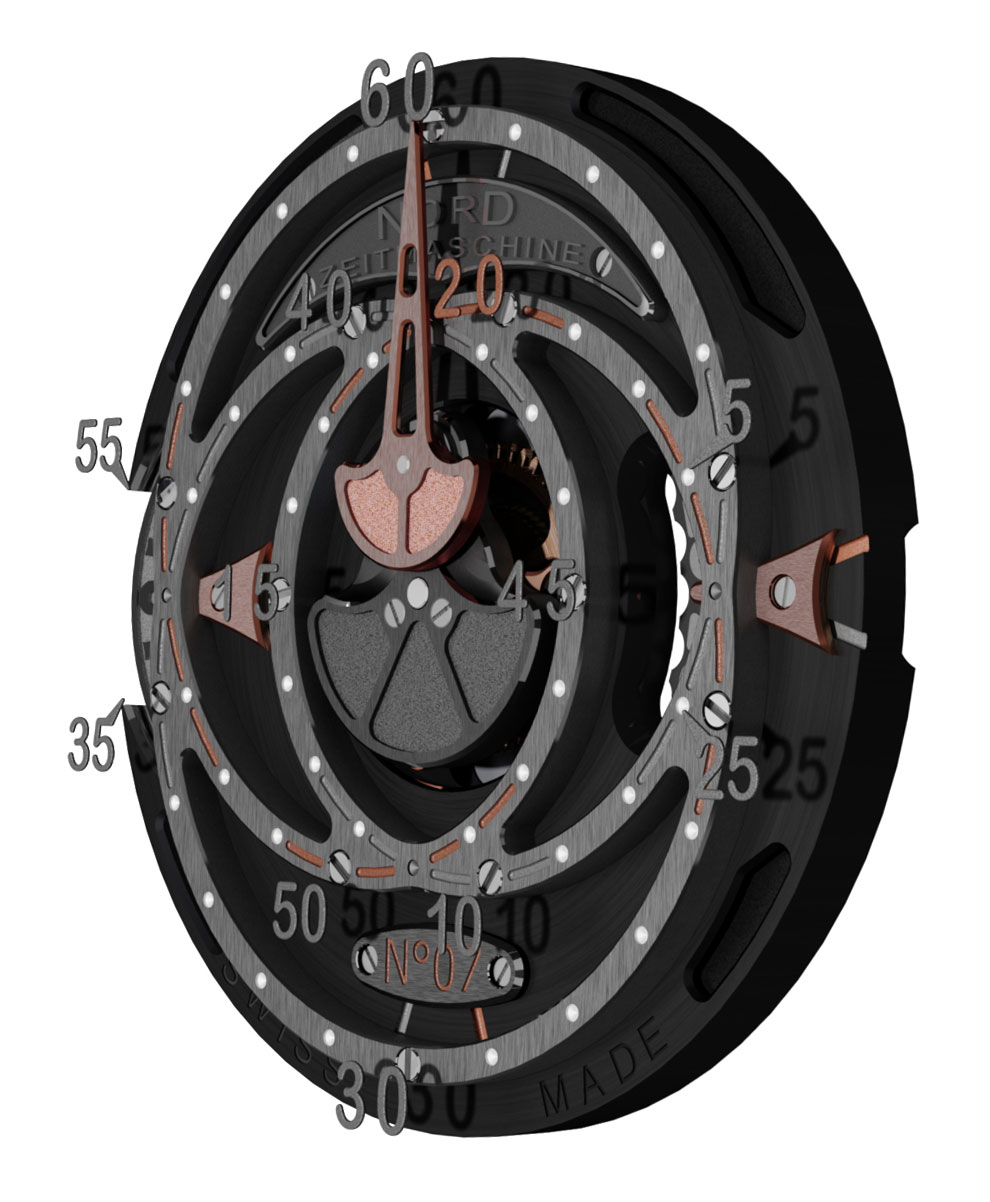 This video illustrates how the Quickindicator tells the time. The NORD Zeitmaschine Quickindicator V4 Black has a steel case coated in diamond-like carbon (DLC), with the bridges of the movement similarly finished. Nebel makes most of the watch himself, including the case and buckle, a notable feat for a one-man operation. He also makes the time display module, which is mounted on a ETA 2824.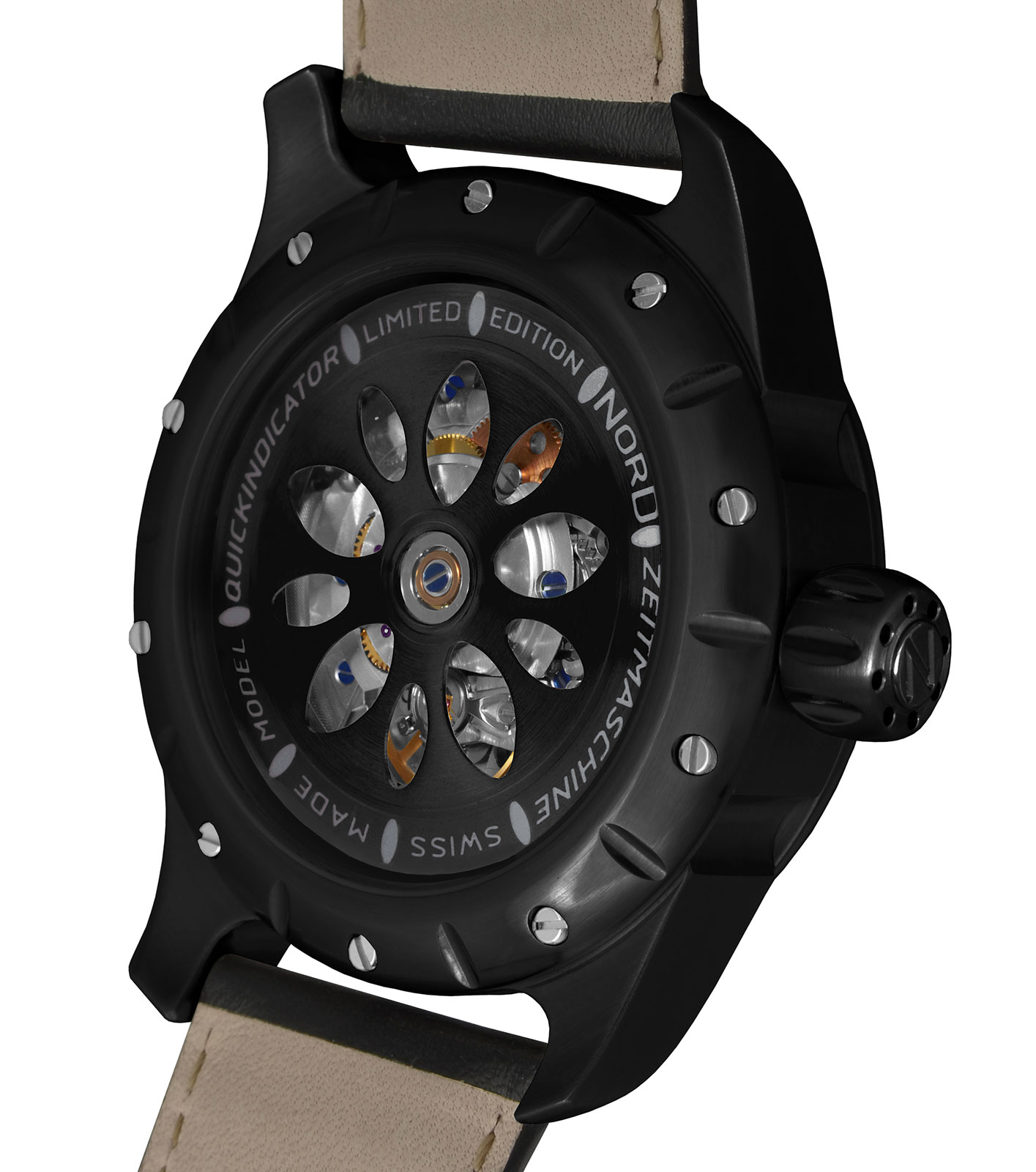 The Quickindicator is a fairly large watch, measuring 44.3 mm in diameter and standing 15.6 mm high, due to the thickness of the module. Limited to 97 pieces, the Quickindicator V4 is priced at 13,800 Swiss francs before taxes. It is available directly from Daniel Nebel-Nord.
Back to top.
---
You may also enjoy these.