Introducing the Klokers KLOK-02, a World Time with Jumping Hours & Retrograde Minutes
A crowdfunded maker of affordable and fun watches, Klokers' second project is a travel watch with jumping hours and retrograde minutes, powered by a clever movement that displays the date and hours in the same window.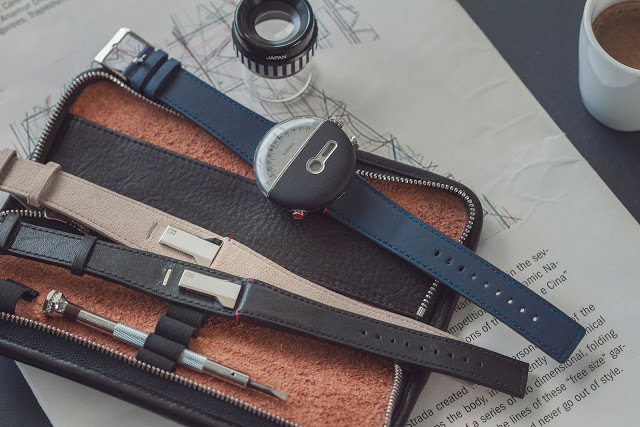 After having raised over €430,000 (equivalent to some US$488,000) for the slide rule-inspired KLOK-01, Klokers has just announced its second timepiece, a mechatronic world time with jumping hours and retrograde minutes. Like its first timepiece, the KLOK-02 will be crowdfunded on Kickstarter.
Looking like a leather-covered instrument, the KLOK-02 shows the minutes and seconds on a retrograde scale on its upper half. An arrow-shaped hand points to the seconds, while a small wire loop indicates the minutes.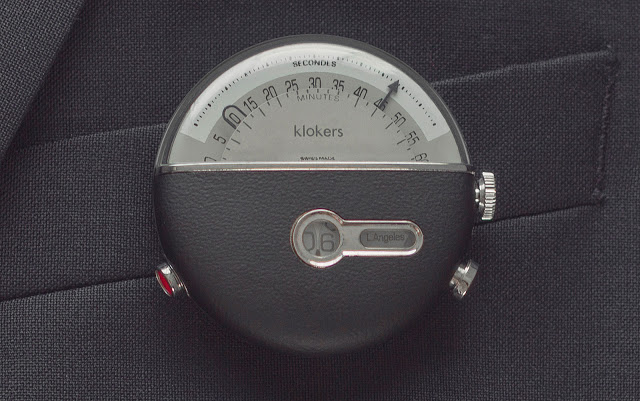 The circular aperture in the middle of the case shows the jumping hours using two discs, one for each digit. To its right is a window for the world time function, showing one of 24 cities around the world, each representing one time zone.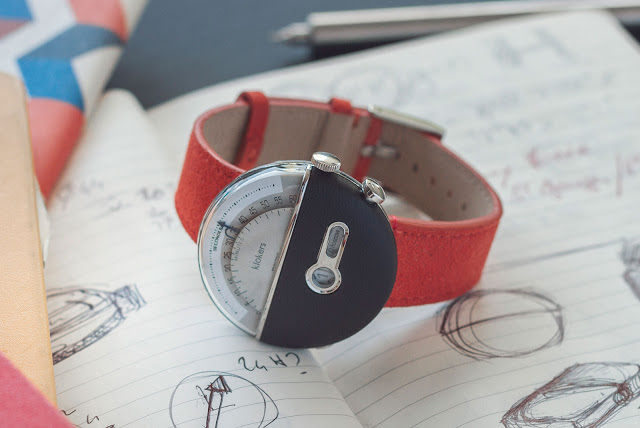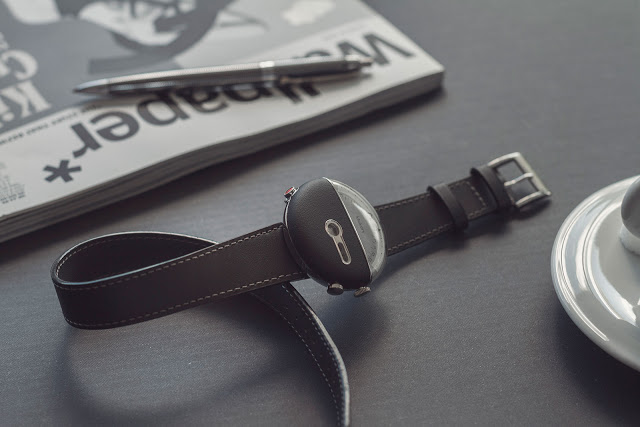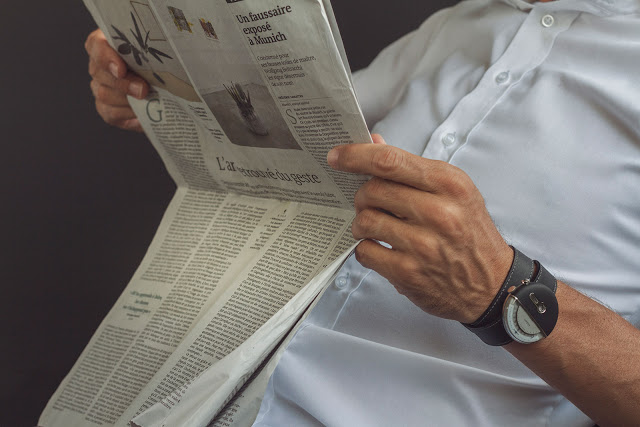 Pressing the button at four o'clock advances the cities disc by one time zone, while simultaneously advancing the time by one hour. But pressing and holding the pusher will show the date in place of the hours. Once released, the hours return to the window. The KLOK-02 is powered by a movement manufactured by Soprod, a Swiss specialist that supplies movements and modules to many major watch brands. Examples include the alarm module found in the Tudor Heritage Advisor, and 10 day movement from Oris. It's quartz but the time display is mechanical. The case is a combination of steel and black plastic, with the lower half covered in embossed artificial leather. It's 43mm in diameter and attached to the strap with the docking mechanism found on the KLOK-01. The case snaps into place on the strap, and the red button on the case releases it from the holder on the leather band.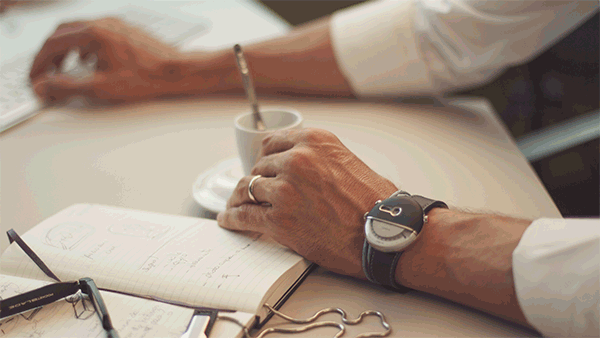 Because the case is removable with a clip on the back, it can also attached to a bag or chain as a pocket watch.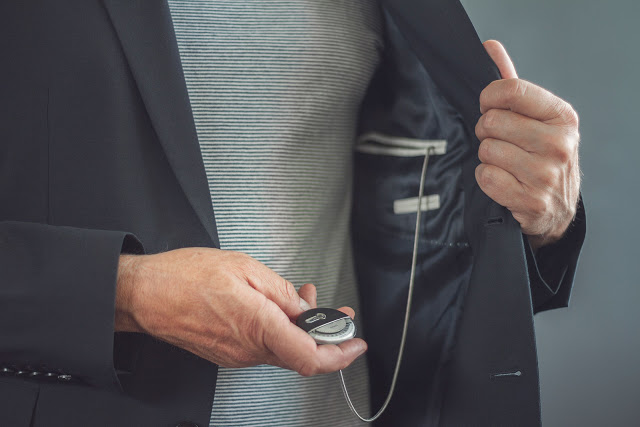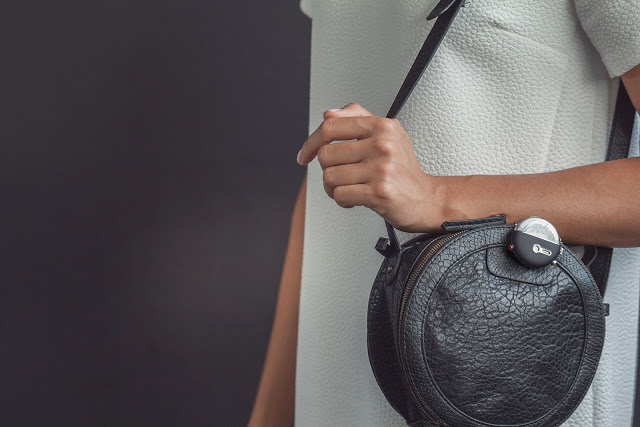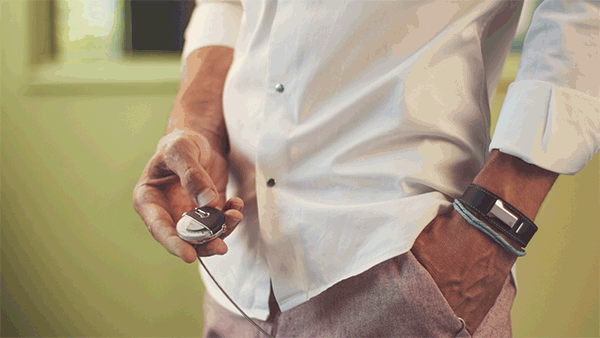 The KLOK-02 retails for €985, but early backers can get it for as little as €499 on Kickstarter.
Addition October 13, 2015: Kickstarter pricing info added.
Back to top.
---
You may also enjoy these.