Worthy Reading: A Collector Details His 15-Year Obsession with Three Timepieces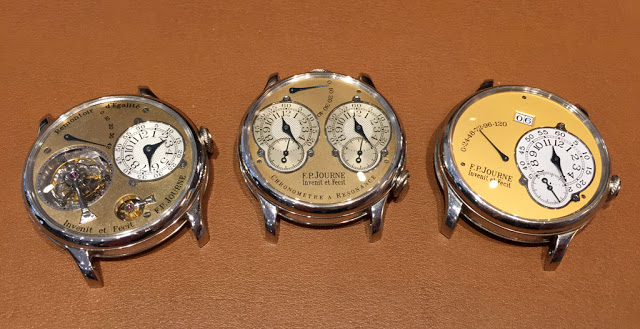 Long time collector Felipe Jordao wrote about his pursuit of a trio of F.P. Journe watches, a chase spanning 15 years that he details on Timezone.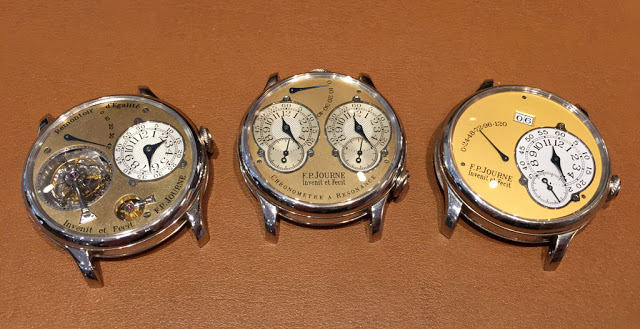 The three watches of the tale Credit Felipe Jordao, Timezone
New York-based collector Felipe Jordao just published the final instalment, Metamorphosis, of A Tale of Three Watches. The three part series charts his acquisition of three gilt dial F.P. Journe watches. Jordao, who is also the moderator of the eponymous brand's forum on watch community Timezone, renders in detail a story that many a collector will understand. Felipe's story is all about pursuing three specific watches, with specific features (the early, so-called "shiny" dial models), from a niche independent watchmaker. The first instalment Luck talks about the Resonance, followed by Patience, covering the quest for a Tourbillon Remontoir d'Egalite. A conclusion to the series – but for a collector it never really ends – comes with the tale of the Octa Automatic in Metamorphosis.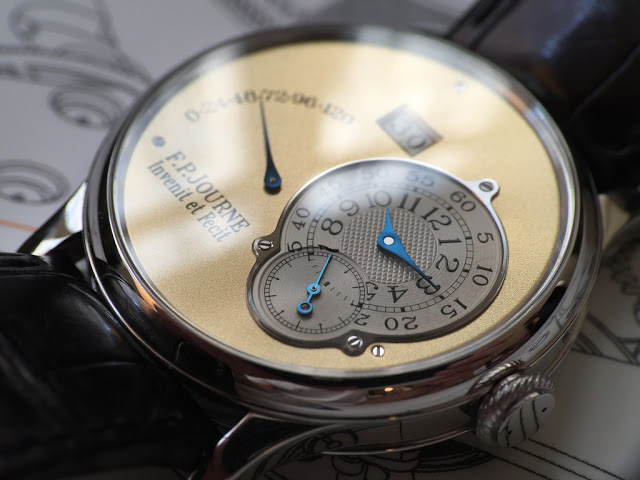 Credit Felipe Jordao, Timezone
It's worth noting that Felipe's tale begins in 2001, just as the internet of watches took off. It's crucial to each of his tales. And Timezone, as it happens, is where the English language watch forum started, back in 1997.
Back to top.
---
You may also enjoy these.