Highlights From Richemont's 2015 Results

Richemont, the world's largest luxury watchmaking group, recently announced its results for the year ended March 2015, posting numbers that are reflective of the headwinds faced by the industry.

Richemont is a luxury conglomerate focused almost solely on high-end timepieces, unlike its peer the Swatch Group, which has a larger stable of entry-level brands. Echoing the entrenched slowdown in the luxury watch business, Richemont's results were "resilient", despite the "generally volatile economic environment". The results for the year to March 2015 were driven by two well known factors: the slowdown in China and Hong Kong, and the strength of the Swiss franc. Despite those headwinds, on an operating basis the group's profit did not change drastically, increasing 10%. But because of losses on currency-linked instruments Richemont's net profit fell some 35%. Here are key highlights from the announcement:
– The Swiss franc has "the potential to impact the Group on a longer-term basis, depending on how exchange rates develop." – Because Richemont is stuck with its Swiss cost base, the group has "implemented certain efficiency measures…[is also] evaluating other courses of action." – Even if not immediately, prices will eventually have to rise to account for the Swiss franc: "retail prices for our Swiss-made products have already been or will in due course be adjusted to reflect the new exchange rate environment." – The "difficult situation in Hong Kong and Macau" hurt results. – Asia-Pacific accounts for 39% of total sales, and revenue from the region fell 6% at constant exchange rates. That was caused by "particularly acute" drops in Hong Kong and Macau, especially in the "watch category and wholesale channel". – Jewellery is doing better than watches, with sales up 4% and profit up 4%. That's true for the watches made by its jewellery brands as well. – The jewellery brands of Richemont, namely Cartier and Van Cleef & Arpels, saw "overall demand for watch collections suffer due to a weak Asia Pacific environment."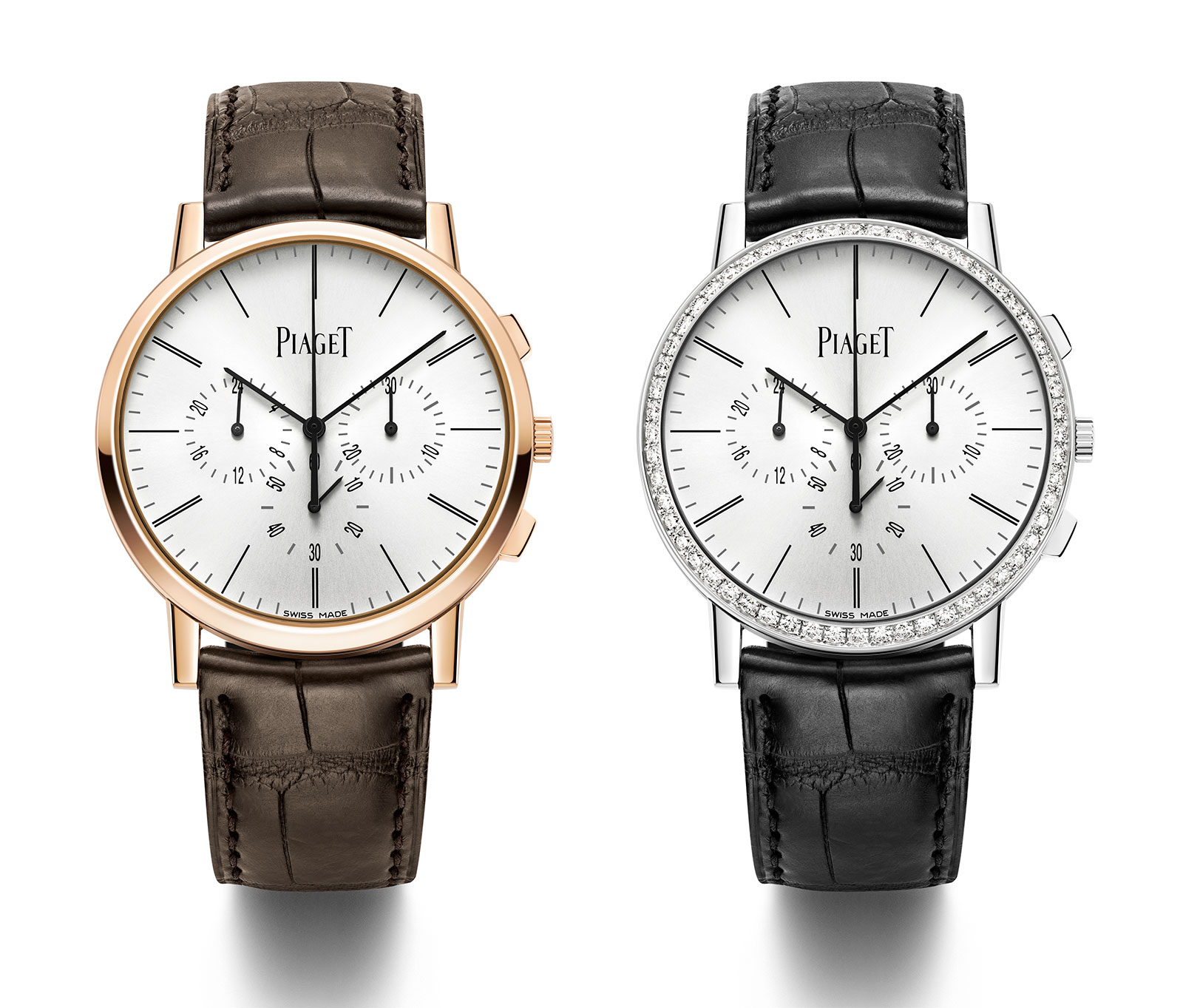 Thin watches with a large presence in Asia
– Watches, on the other hand, saw sales rise 5% while profit fell 6%. – "All Maisons showed robust growth, except for Piaget which has a large presence in the Asia Pacific region." – Growth in the Americas and Europe is positive and significant. Strong growth in boutiques located in key tourist destinations like Paris, Milan and Munich. That implies most of the sales are driven by visitors rather than locals. – Jerome Lambert's stewardship of Montblanc is having a positive effect: "Montblanc reported sales of € 775 million, including higher sales of writing instruments, and an operating contribution of € 49 million." – Retail sales, meaning those at Richemont's own boutiques, grew 1% at constant exchange rates, despite 77 boutiques being added to the network that now counts 1133 stores worldwide. – "The retail channel grew and significantly outperformed wholesale, where anticipation of worldwide pricing adjustments in May slowed purchases by our wholesale partners." – Inventories rose from €4.455 billion to €5.438 billion. – Richemont is saving up for a rainy day, with its cash pile increasing from €3.389 billion to €5.654 billion. The full results are available from Richemont (in PDF format).
Back to top.
---