TAG Heuer Announces The Monaco V4 Phantom, With A Carbon Composite Case And Movement (With Specs And Price)
TAG Heuer's most distinctive haute horlogerie watch has undergone a makeover: the Monaco V4 Phantom is equipped with a carbon composite case and movement, as well as a more affordable price tag.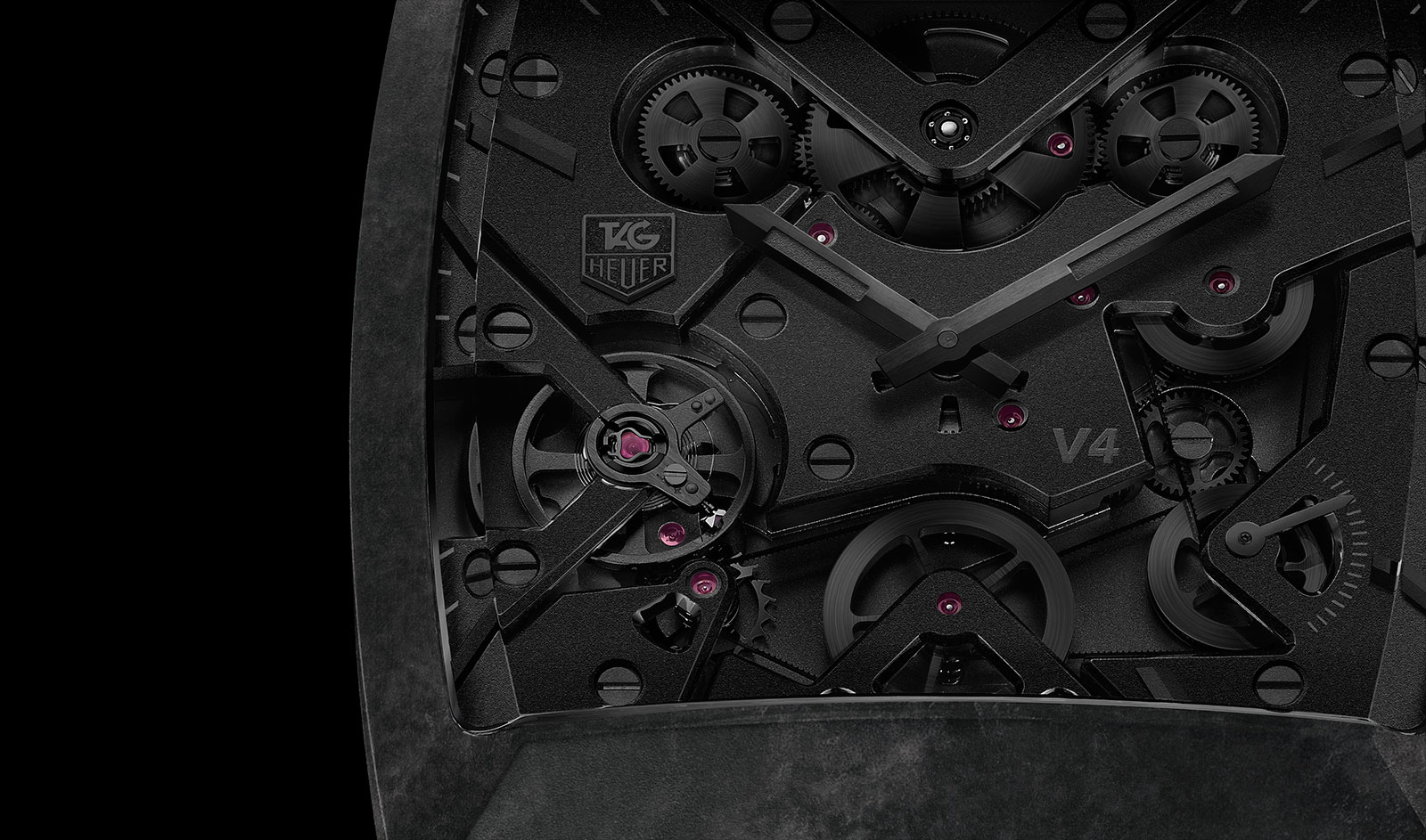 A watch that took several years to come to market due to the challenges in making a belt transmission reliable, the Monaco V4 is TAG Heuer's signature high-end complication. Just introduced at Baselworld 2015, the Monaco V4 Phantom is the latest iteration of the ingenious belt-driven movement this time with both the case and movement bridges made of carbon composite, carbon fibre strands in a hard polymer.
Carbon fibre can be arranged in infinite alignments inside a polymer before being set, and in the Monaco V4 Phantom two types of carbon composite are used. The carbon composite used for the case has a marbled appearance, with the carbon fibre inside the polymer arranged in a random pattern.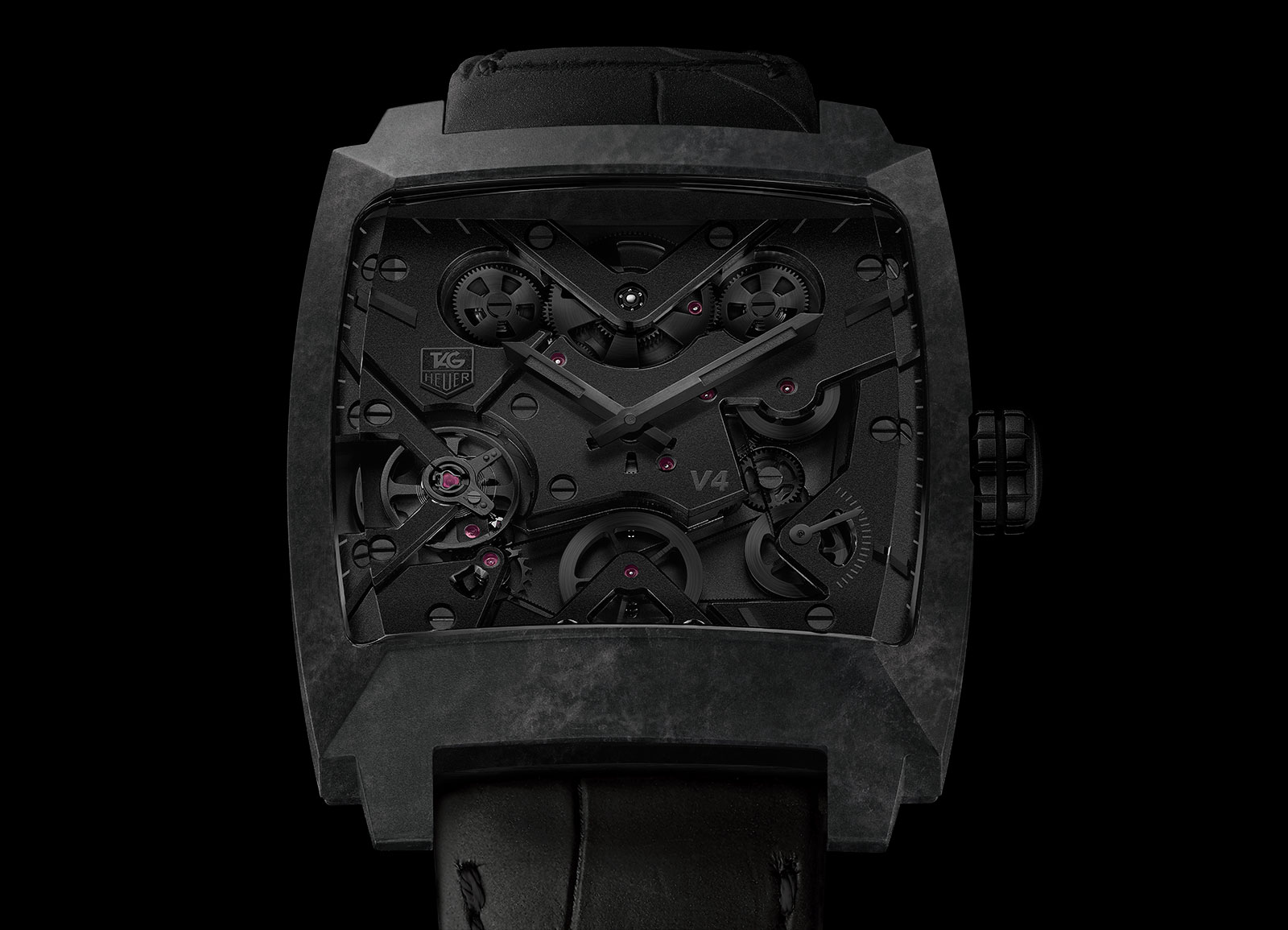 In contrast the bridges are made with the carbon fibres formed directionally, then bead blasted, resulting in a clean, grained appearance. To complete the monochromatic look, the main plate of the movement, screws as well as hands and hour indices are all coated in titanium carbide.
Despite being more than 10 years old, the V4 remains the only movement only where the power transmission is conducted via tiny polymer belts, rather than gears and pinions as is convention. And the automatic winding is achieved with a weight that travels on a linear track, rather than a rotor that oscillates in a circular motion as is convention.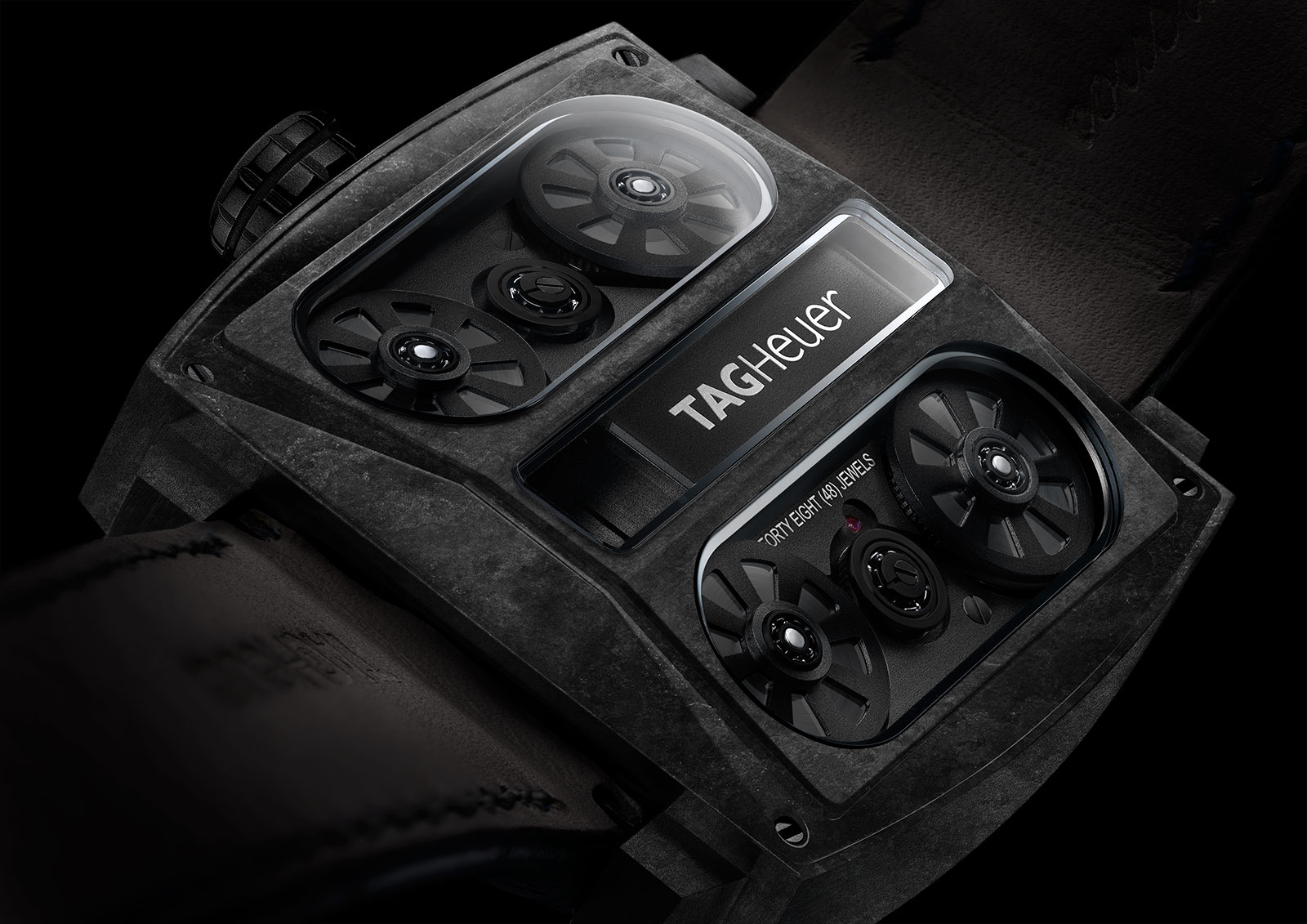 The price of the Monaco V4 Phantom is notable, at 66,500 Singapore dollars or 45,000 Swiss francs, it is the most affordable V4 to date. That is about half of what the first V4 in platinum cost at its launch nearly 10 years ago, and less than a third of the Monaco V4 Tourbillon unveiled last year. This demonstrates Jean-Claude Biver's determination to move TAG Heuer in a lower price segment, across all product categories. After Biver took over the helm of the brand last year, he embarked on a major strategic shift with a proportional major personnel overhaul. TAG Heuer's line-up at Baselworld reflects that.
Back to top.
---
You may also enjoy these.