Editorial: National Stereotypes And Watchmaking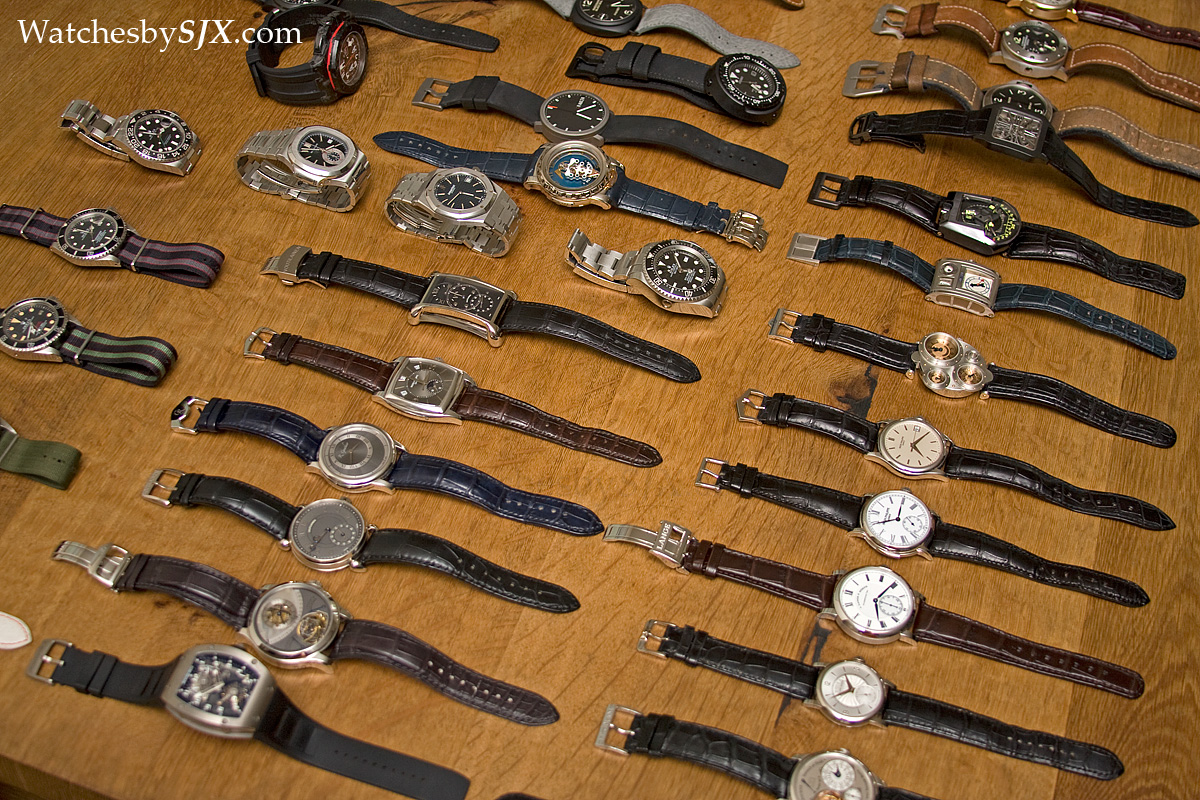 Those well worn jokes about three people of different nationalities walking into bar often carry a small grain of truth. So unsurprisingly these stereotypes hold true in watchmaking.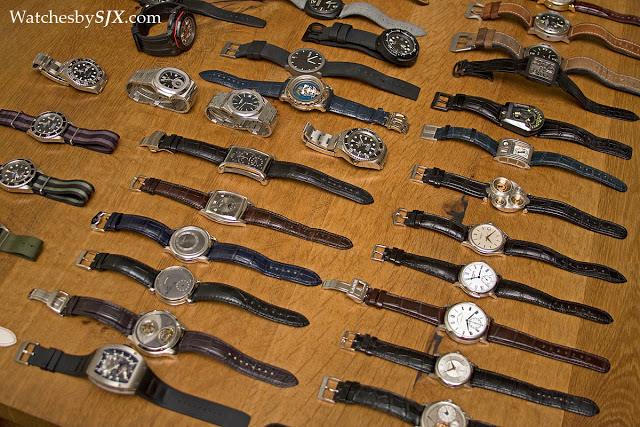 Germany's mittelstand manufacture world-class drill bits, printing presses and diesel engines, and also watches. Watchmaking is after all a specialised form of micromechanical engineering. But drill bits and printing presses are not very amusing or entertaining, and the same can be said for German watches. At every level of the price spectrum – Lange, Nomos, Sinn, Glashütte Original – German watches are the equivalent of a grave personality that doesn't tell jokes. Nomos perhaps is an outlier; it has a mild sense of humour, but more in the vein of Berlin-poor-but-cool rather than Jerry Seinfeld. That's best exemplified by Sinn, which makes its U-series of dive watches out of the ultra-dense, corrosion resistant steel alloy used for submarines. Made by ThyssenKrupp, the infamous supplier of steel and armaments, the submarine steel alloy is also treated to harden its surface for scratch resistance. And just to be safe, Sinn has the watches certified by Germanischer Lloyd, a German industrial testing company that usually certifies ships and oilrigs. Can anyone imagine a French or Japanese watch made this way?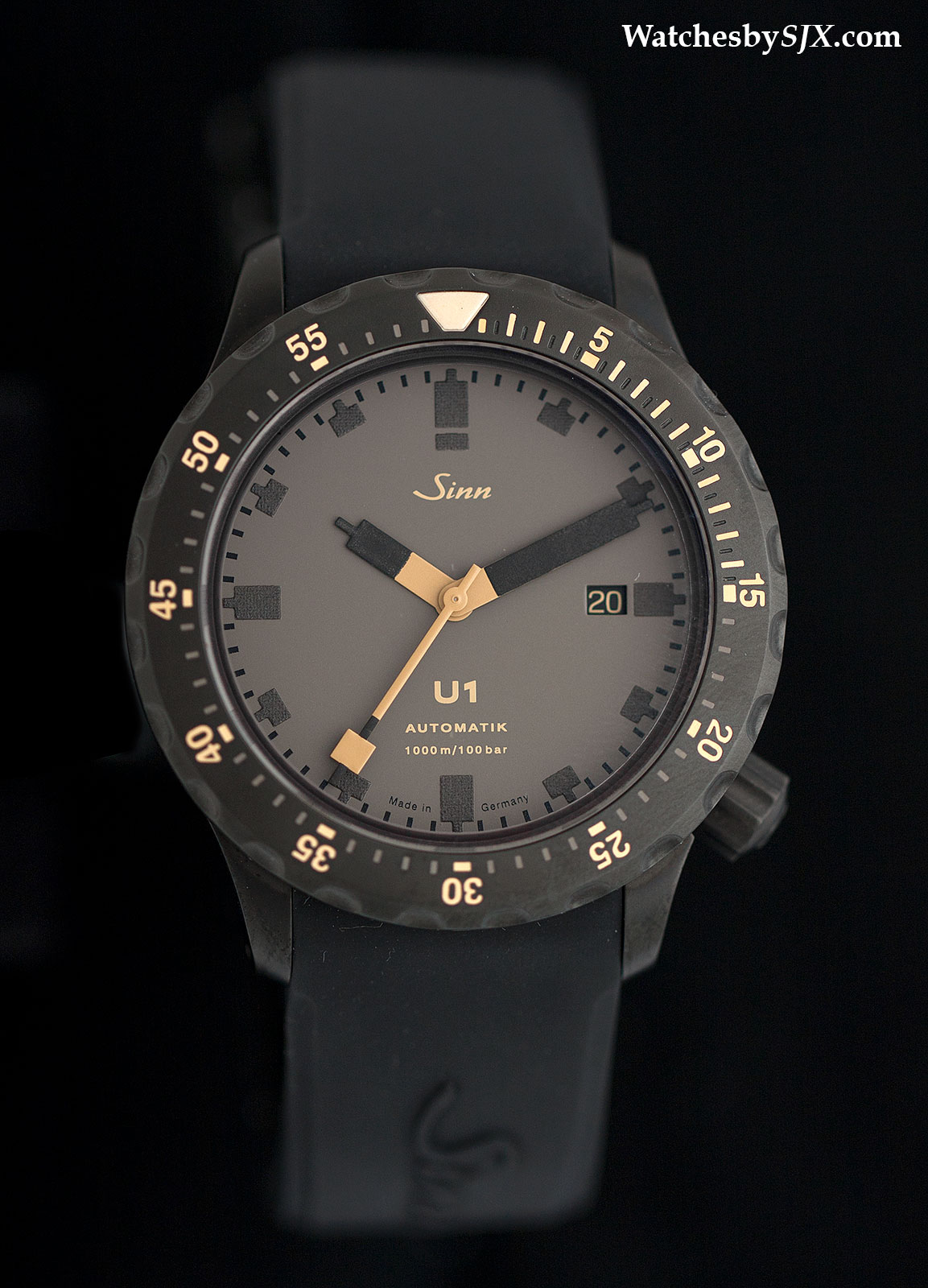 Serious submarine steel
And then there is the other great post-war economy, Japan. Imagine faraway, wind-blown, possibly civil warring or opium cultivating locales and the frequent vehicle of choice is a Toyota Landcrusier or Hi-Lux with a tripod machine gun mounted on the back. Exceptionally durable, easy to maintain and affordable, such vehicles are conceived by fastidious engineers, who are the same breed as those who work on Japanese watches. Interestingly, there is a sharp dichotomy in Japanese watchmaking. Most of Japan's watches are made in tremendous quantity and sold the world over, as much a tribute to the power of mass production as the Toyota Landcruiser. In fact, those faraway places with unpaved roads and drone airstrikes will, in all likelihood, have a Seiko or Citizen dealer near the Toyota garage. But Japanese watchmakers also produce a small number of watches remarkable for their attention to detail. These watches, like many other Japanese manufactured goods, are modelled on Western timepieces – but made even better. Seiko's premium line of timepieces, Grand Seiko, exemplifies the Japanese obsession with quality. The hands and hour indices on a Grand Seiko are cut with a diamond-tipped drill, leaving them with a mirror-like surface that catches even the faintest light, improving legibility. Luminous material like Super-Luminova, however, is eschewed for Grand Seiko for it eventually deteriorates over time, meaning that the watch will not last the generations it is designed to. But the most extreme examples are the high-end Credor watches made by the Seiko's Micro Artisan Studio. Here a dozen people make about twice that number of watches a year, so obsessed they are with traditional watchmaking decoration techniques two of their number travelled all the way to Le Sentier to learn from Philippe Dufour, and even took home some of the Gentian wood from near his home required for edge bevelling.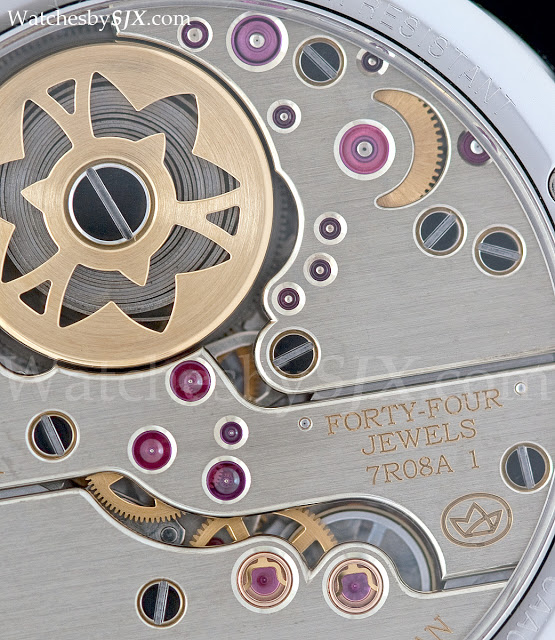 Seiko Credor Eichi 1
The Swiss, world leaders in luxury watches, are harder to stereotype, except for the odd banker joke, as Voltaire reputedly said, "If you see a Swiss banker jump out a window, go after him, for there surely is money to be made." Switzerland has four main ethnic groups, German, French, Italian and Romansch. The first two dominate: German-speaking Swiss comprise about 65% of the population while French-speakers are about 20%. Most watches, however, come from the French-speaking parts of Switzerland, particularly the Jura arc starting from Geneva and moving upwards with the Jura Mountains all the way to Basel. That arc is largely French speaking, with most of the traditional high horology brands like Patek Philippe and Vacheron Constantin, clustered in Geneva. Skilled watchmakers creating ebauches (movement blanks) and more workmanlike timepieces were further up north in the Vallee de Joux. The French domination of the watchmaking business explains much of the Francophone English used in the business, with words like technique and sportif (usually rendered in English as "sportive") bandied about regularly. Unsurprisingly there is free traffic in human capital from the French luxury goods industry to the Swiss watch business. Cartier was one of the fondateurs (yes, it means founder) of this, pioneering the use of luxury marketing to sell watches en masse. And so Swiss watchmakers, besides being good at making watches, excel at telling stories of heritage, patrimony and history, just like their counterparts in luxury goods, Louis Vuitton, Hermes and Chanel. This is an advantage Swiss watch brands enjoy that their counterparts in Germany do not. Germany's primary luxury goods industry is car making. Both the current and former CEO of Lange are both ex-car industry executives. Automobiles, however, are less relevant to luxury watches than handbags and accessories in terms of the fundamentals of the business. Unfortunately for German watchmakers, recruiting a Swiss or French CEO is out of the question, since it goes against the core philosophy of heritage and history. How can the steward of two centuries of German watchmaking patrimony be French? That being said, watch business has been relatively permeable in Switzerland – since a Swiss made is Swiss made. IWC is based in the German-speaking, north of Switzerland, and for the longest time its watches were, well, quite German. Engineered for men, as IWC put it, with an emphasis on engineering. But now IWC has clearly learnt many lessons from its French counterparts in Richemont in terms of marketing.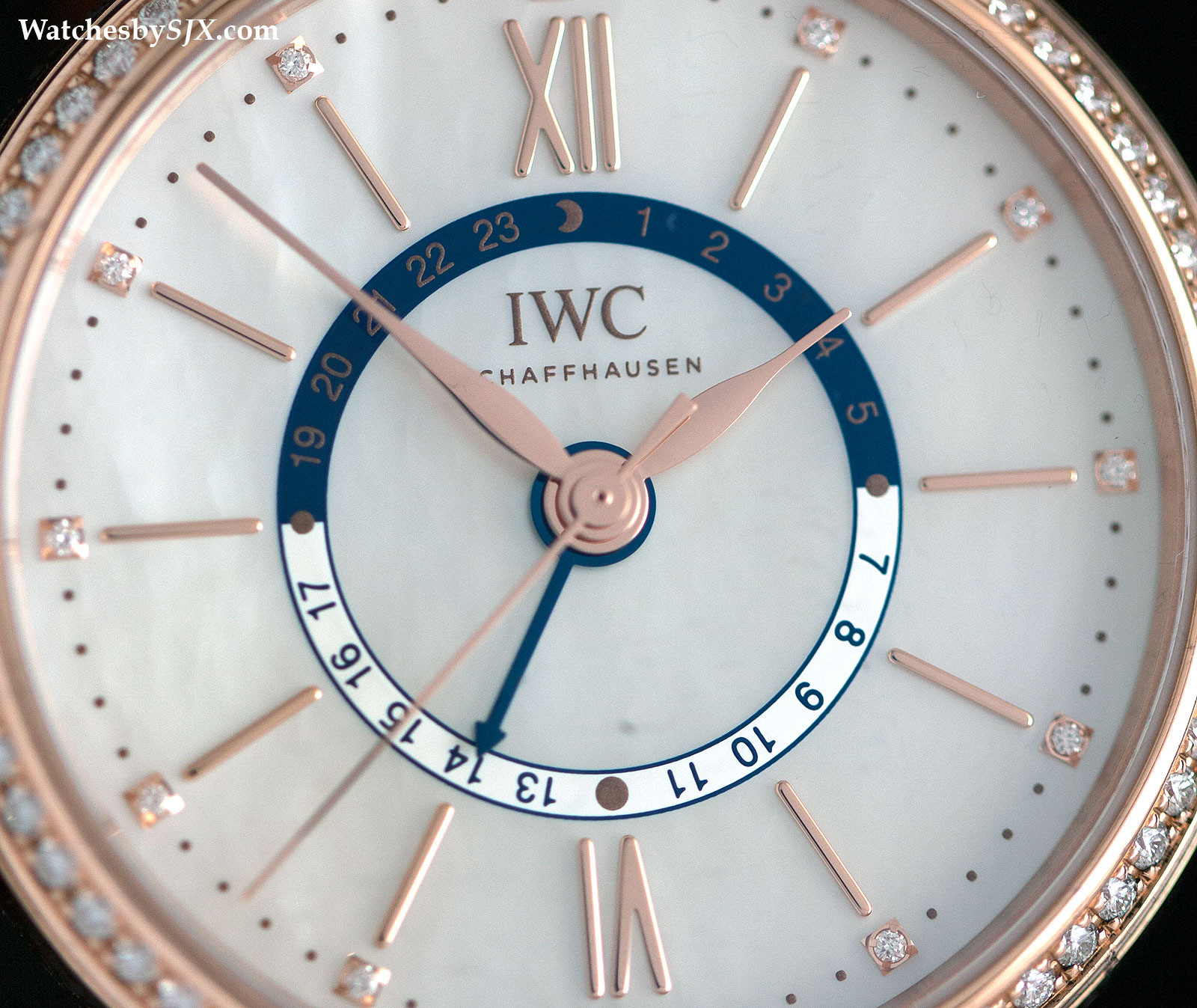 Engineered for women
But therein lies a problem, as brands attempt to grow by diversification their identity starts to fray around the edges. IWC for instance now offers flowery, feminine timepieces, while Jaeger-LeCoultre chunky, ceramic watches of the sort that used to be IWC territory. Brand identity, unlike national stereotypes, is a fluid thing, and needs to be kept coherent. "Did you hear the joke about a Hublot and Richard Mille that walked into a bar?" "No one could tell them apart!"
Back to top.
---