EDITORIAL: Will Art Survive as Watchmaking Evolves?
Luxury watchmaking evolving into a business that resembles carmaking and fashion. What does that mean for art and craft?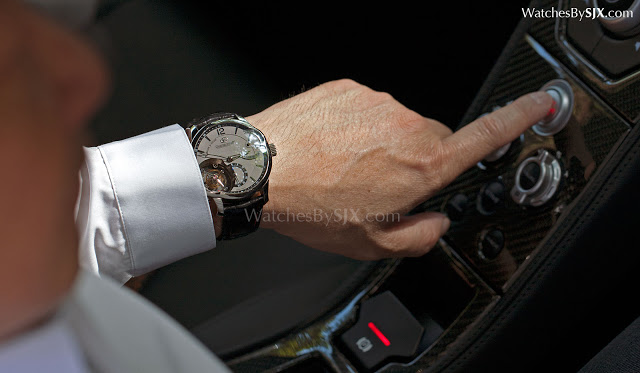 There is art in fine watches, in the design, finishing, construction and concept of the timepiece. But some of the art might get lost as the watch industry matures. Luxury watchmaking is changing and becoming more like two closely related but much larger businesses: automobiles and fashion.
Historically watchmaking was a cottage industry, because it is relatively simple, even today, to make watch components or very nearly an entire watch with a home workshop. That is why small scale independent watchmakers still exist today, making a few dozen timepieces a year with a small room's worth of antiquated equipment.
Car making, in contrast, was a massive industrial endeavour early on. Henry Ford pioneered it, and now the whole industry operates on the same model, essentially making more and more of the same. The economics and nature of producing automobiles means it is not feasible to make them on a small scale, except at very, very high prices, like what exotic carmaker Pagani does. And even though Volkswagen sold 450 Bugatti Veyrons for a whopping €2.3 million on average, the German carmaker still lost about twice that on each car, according to a 2015 Bloomberg report.
That is why most cars in the world are made by one of the big car making conglomerates – over two thirds of the world's motor vehicles came from the 10 largest carmakers. And all the big carmakers have ambitions to get bigger, Fiat for example took over Chrysler in 2014 and its chief executive is still agitating for further consolidation. Similarly, the watch industry now revolves around the three major groups: the Swatch Group, Richemont and Rolex – plus LVMH and Kering having bulked up to join the big boys – plus a handful of independent, family-owned brands large enough to go solo, like Patek Philippe and Audemars Piguet.
Small brands are being squeezed out under pressure from forces on both ends of the supply chain. Many makers of specialised components are being acquired by the large watchmaking groups, who then inevitably reduce or terminate supply to independent brands. The recent slowdown in luxury watchmaking has given independents some breathing space in terms of components supply, since revenue is a much more precious thing now, even if it comes from outside the group.
At the other end of the supply chain retailers are being pressured by the big brands, which by virtue of their huge scale and desirability have leverage over retailers. The results of this is obvious: each time a major watch store undergoes a renovation, the big brands end up with larger and more prominent displays, while small brands are either relegated to the back of the store or disappear altogether.
That is a shame because small brands tend to be more interesting, look at MB&F or Nomos, who tend to make watches that big brands cannot or will not. Because major watchmakers need economies of scale, they often need to make an easily palatable watch that appeals to the greatest number of people – lowest common denominator.
And that is why the watch industry is evolving towards a model similar to that of the fashion industry, with several collections presented during the year. Whereas in past years watch brands unveiled their new watches once a year at either one of the two major trade fairs, Baselworld or SIHH, they now show off new wares several times a year.
That is driven by the need for exposure in magazines and newspapers, and most important of late – eyeballs on the internet. New products are what dominate the headlines, so watchmakers have responded in the most obvious way: continually create new products.
But because it is impossible to create a genuinely new product – meaning an entirely new model or movement – several times a year, watchmakers instead generate variations on a theme – new dial colours, different fonts for the numerals, and so on. In fact, it was obvious at Baselworld 2016 that many brands are now banking on safe bets; tweaking bestsellers to make them even more appealing like Rolex with the steel and ceramic Daytona or Tudor with the Black Bay Bronze.
It is bad news that diversity and art in watchmaking will diminish as the evolution of the industry continues. But as long as watch buyers remain discerning and demand something different and special, watchmakers will have to continue to create it. And in some small way, that is what I hope to nurture.
This is an edited version of an editorial written for The Peak Singapore.
Back to top.
---
You may also enjoy these.