Pre-Basel 2014: Introducing the Arnold & Son Double Tourbillon Escapement – two tourbillons and two time zones (with specs and price)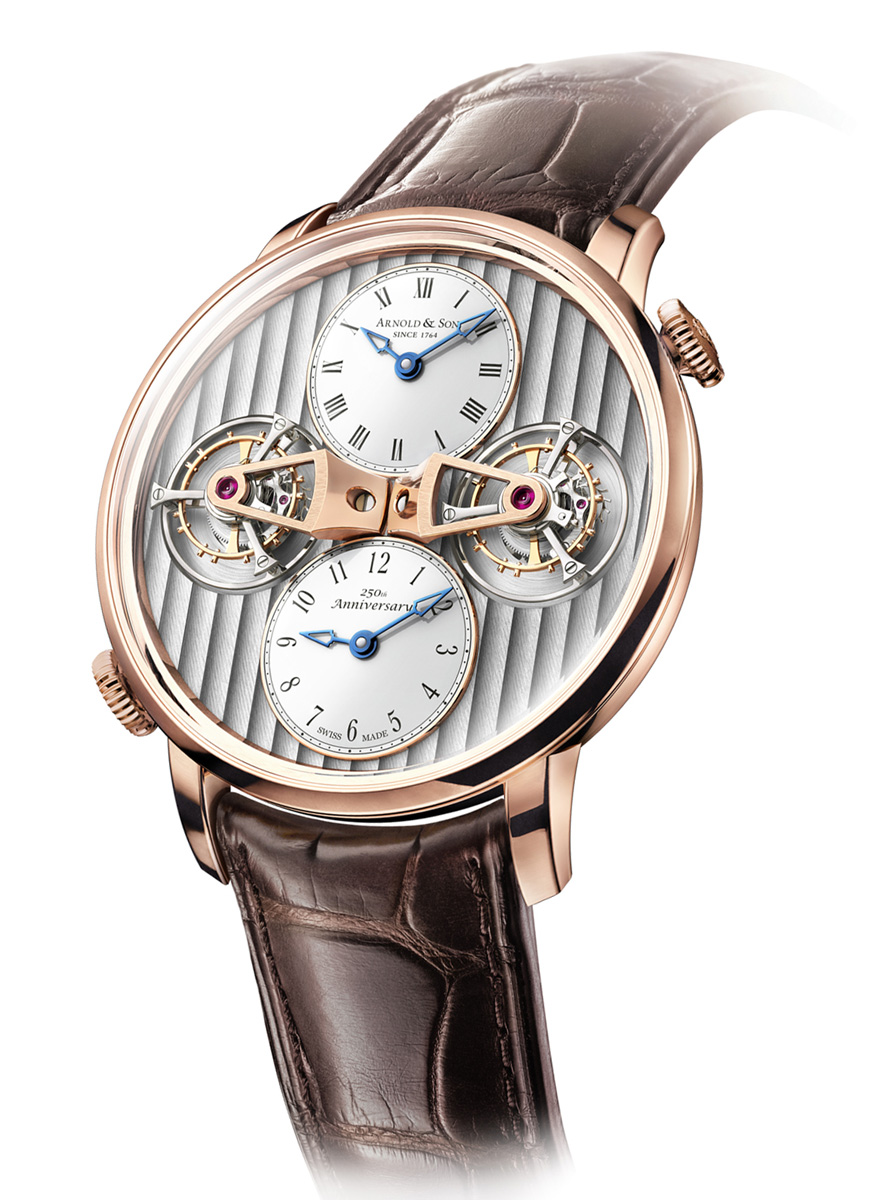 Arnold & Son's latest timepiece is the Double Tourbillon Escapement, displaying two time zones and regulated by twin tourbillons.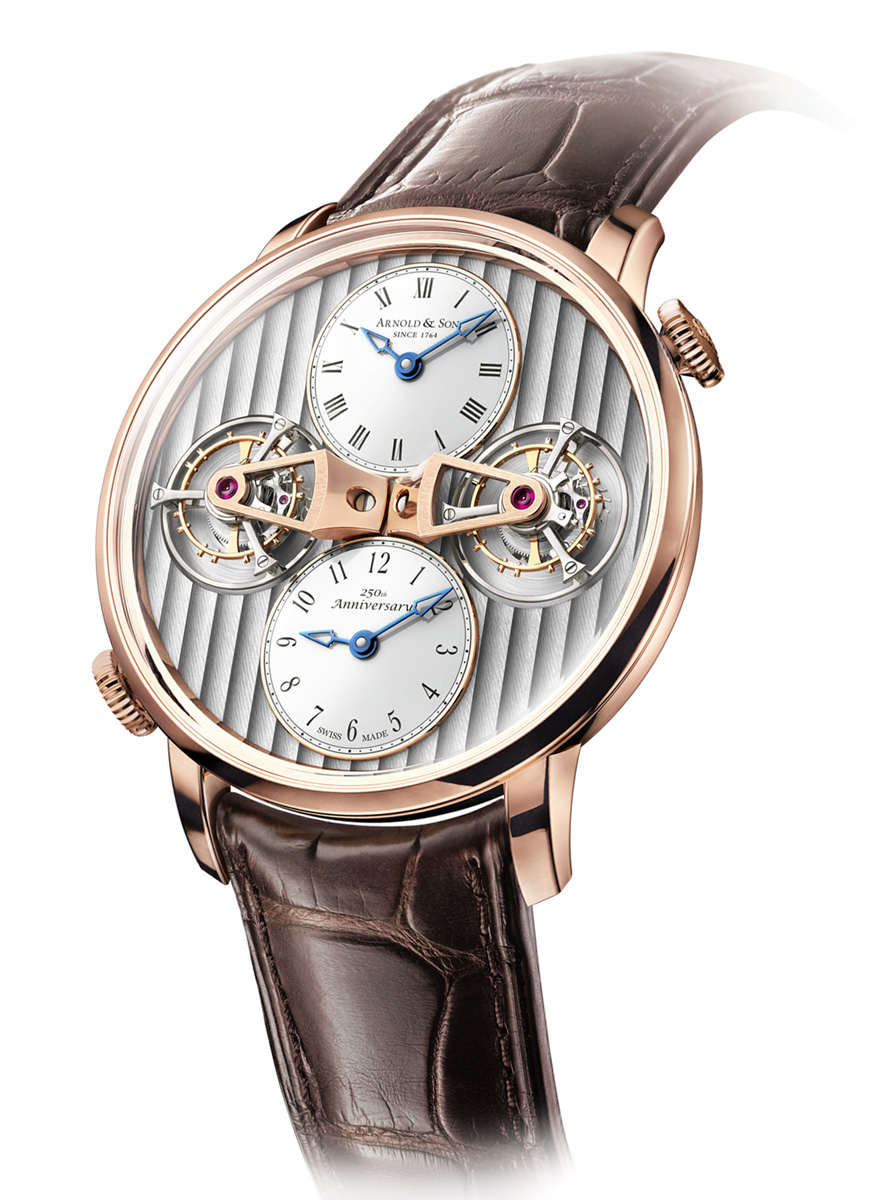 The Arnold & Son Double Tourbillon Escapement (DTE) works on a simple premise – it has has two tourbillon regulators, two gear trains and consequently, two indepdendent time displays. Each time display is regulated by its own tourbillon and independent of the other. Both tourbillons, however, are driven together by a pair of twin barrels, which give the watch a 90 hour power reserve. Though unusual, the twin regulator or gear train approach is not unique or new in watchmaking. In fact, it is growing more common as watchmakers are able to pack more complications in smaller spaces. Each time zone is displayed on separate white lacquered dials, one with Roman numerals and the other with Arabics. The dial is almost perfectly symmetrical, and reminiscent of the MB&F Legacy Machine 1. Because the time displays are independently adjustable, each can be set right down to the minute, meaning this can accommodate the odd time zones which are offset by 15 or 45 minutes. The lack of a date or day and night indicator, however, reduce the practicality of this as a true travel watch.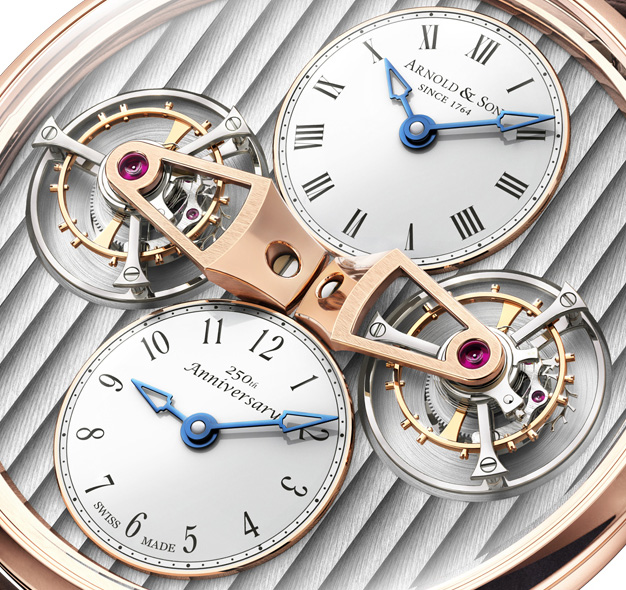 The DTE is a limited edition of 28 pieces, with a 43.5 mm red gold case and a retail price of 199,800 Swiss francs, equivalent to about US$227,000.
Back to top.
---