Pre-Basel 2014: Introducing the Romain Jerome 1969, with silicon and meteorite dials (with specs and price)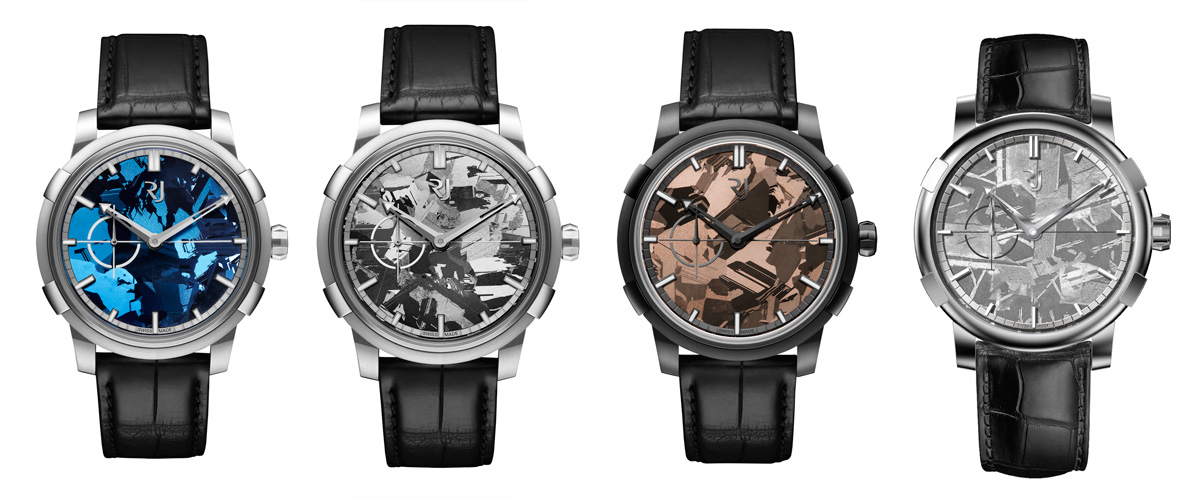 Romain Jerome has unveiled a quarter of timepieces with either silicon or meteorite dials. Named after the year of the Moon landing, the Romain Jerome 1969 also has a tiny bit of Moon dust mixed into its case back.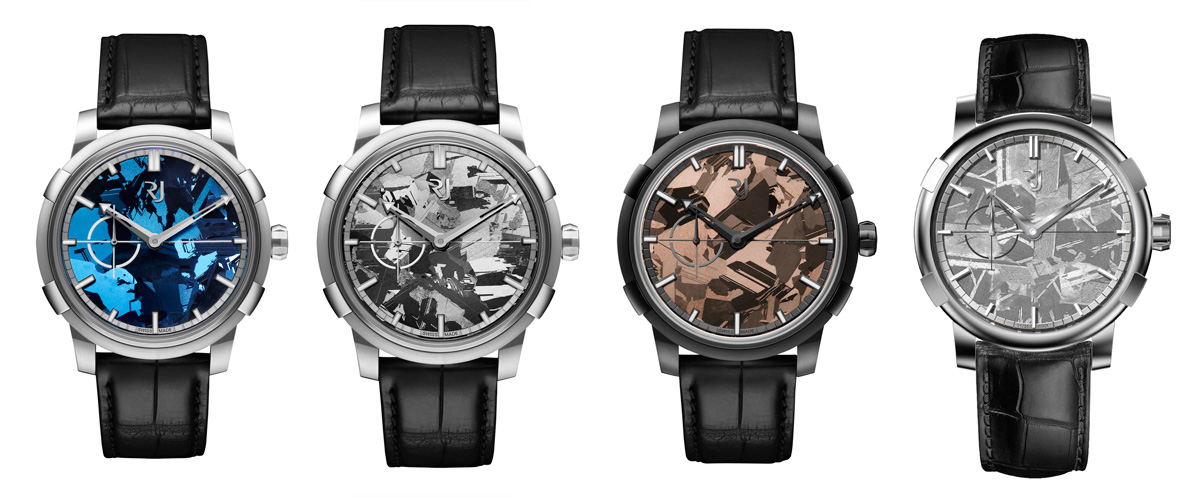 Continuing with the smaller and slimmer case first used on the Skylab skeleton, the Romain Jerome 1969 is all about its exotic dial materials. Three of the models have coloured silicon dials, while the last has a dial made of meteorite. The 1969 Heavy Metal Meteorite has a dial made from a thin slice of a chondrite, a stony meteorite which is the most common amongst those that fall to Earth. This material was once fairly common as a watch dial when stone dials were all the rage in the sixties and seventies, but now it is rarely seen (though Rolex probably accounts for most of them).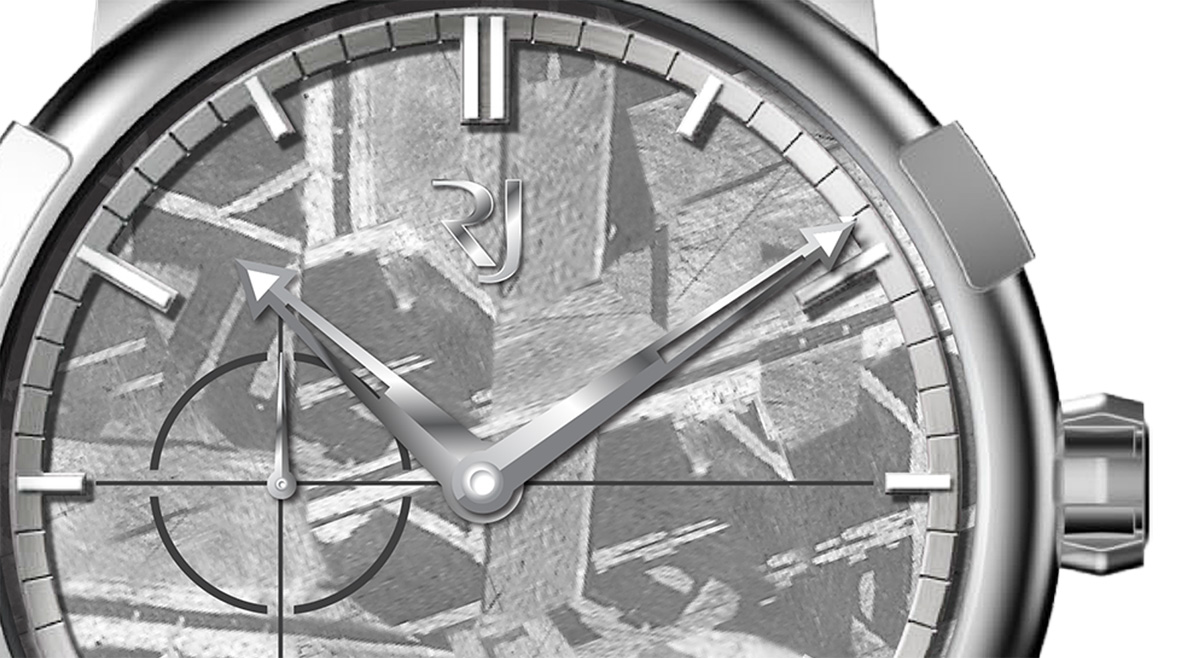 Having gone from movements to cases, and these are likely the first silicon dials. The other three 1969 models have silicon dials with coloured PVD coatings in blue, grey or brown.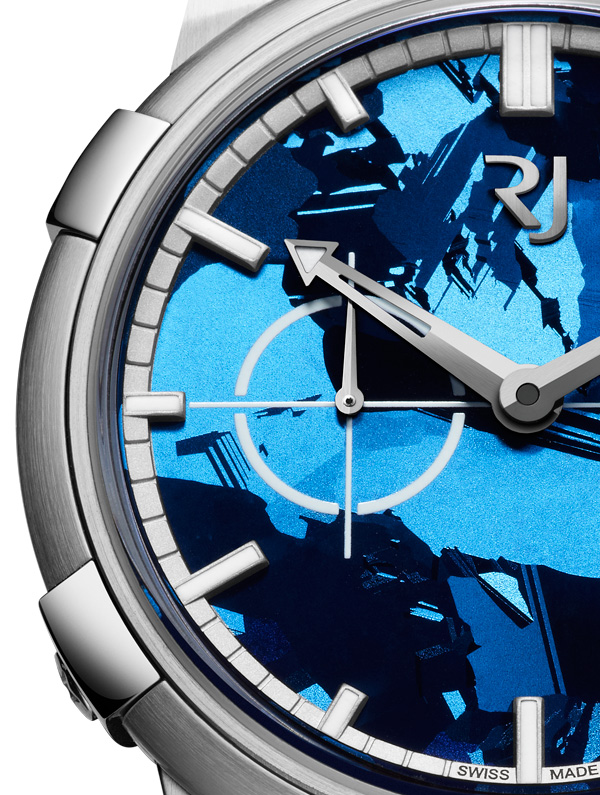 The blue silicon dial
Like the other models in the Moon-DNA collection, the 1969 watches have a silver alloy case back with a tiny bit of Moon dust incorporated into the metal.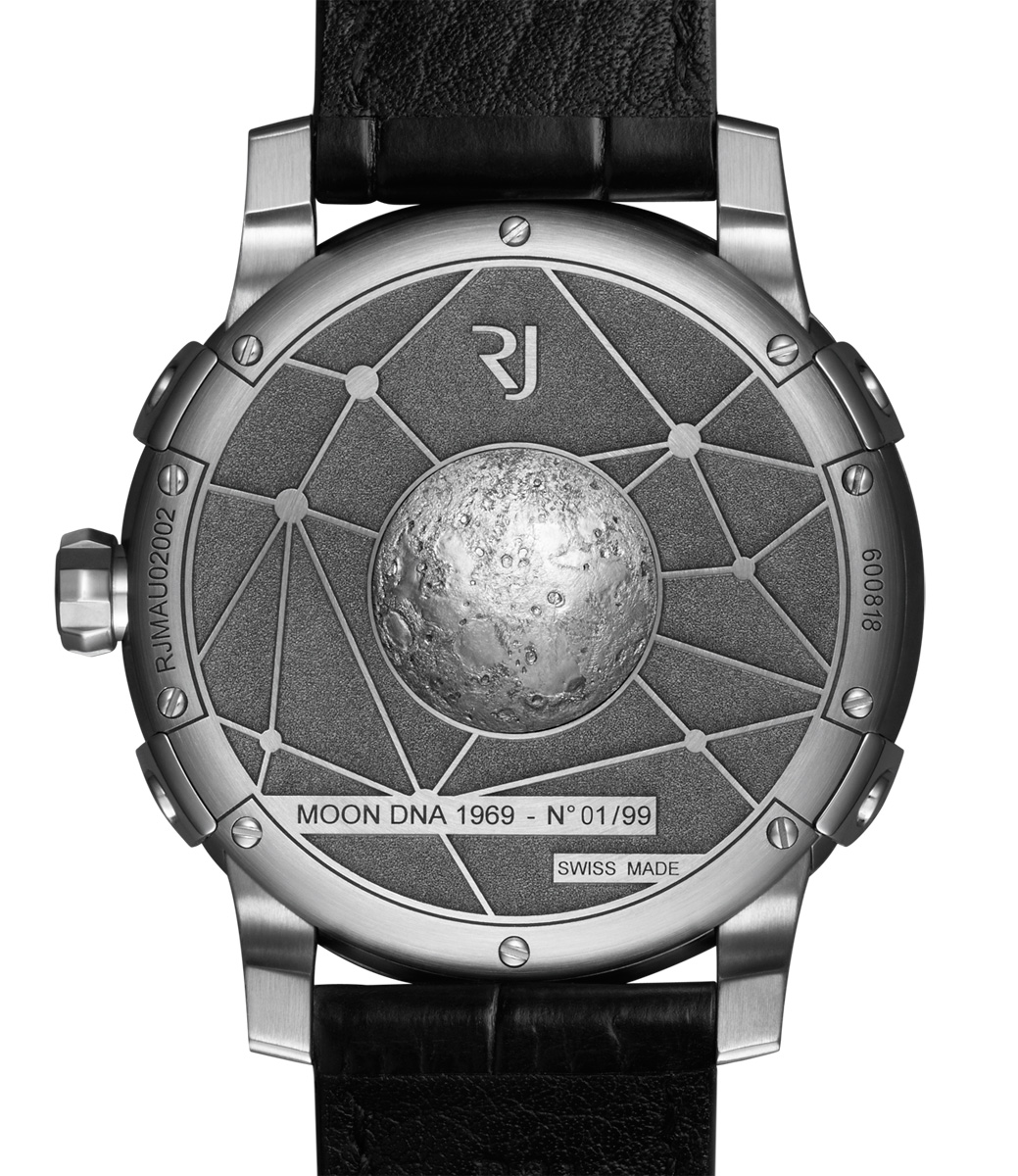 All four models use the same 43 mm steel case, except for the brown silicon 1969 which has a black PVD coated steel case. Each is limited to 99 pieces. The silicon dial models retail for US$10,500, while the meteorite dial is a little more at US$11,500.
Back to top.
---
You may also enjoy these.