Comparison: Grand Seiko 44GS reissue SBGW047 and Grand Seiko 130th Anniversary SBGW033 (with live photos)
Comparing Seiko's most recent vintage Grand Seiko reissues, this year's 44GS remake SBGW047 and the 130th Anniversary SBGW033 from two years ago.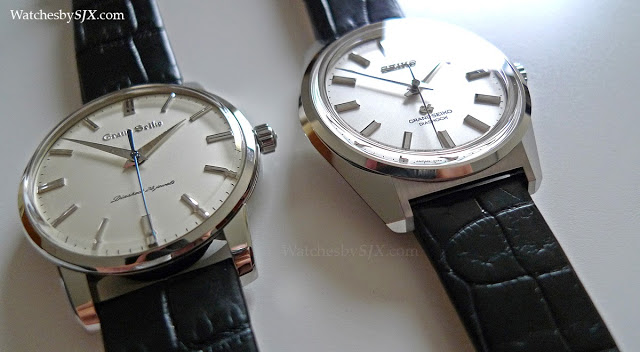 In 2011, to mark its 130 anniversary as a company, Seiko created a limited edition reissue of the first Grand Seiko model, shown here in steel. And just a few months ago at Baselworld Seiko announced its second historical limited edition, a remake of the 44GS of the late sixties, part of the line-up to commemorate the 100th anniversary of its first wristwatch.
Both watches are exceptionally faithful remakes of the originals in every way. I compared the earlier 130th Anniversary model with its 1960 inspiration and the differences were minor, to say the least. Consequently, both watches are heavily reminiscent of the era they were from. The 130th Anniversary is a typical 1950s timepiece, while the 44GS remake has the straight lines of the late sixties and seventies.
At 37.9 mm wide the 44GS remake is significantly larger than the 35.8 mm of the 130th Anniversary. Coupled with the wider lugs and bezel, the 44GS has more modern proportions, although it shares exactly the same dimensions as the 1967 original.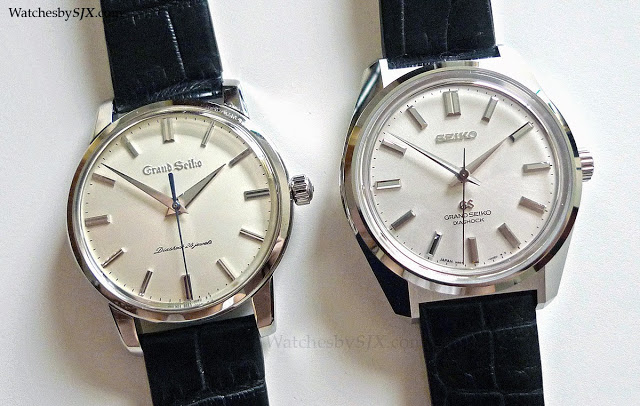 Both watches are identically well made, typical of Grand Seiko timepieces. However, the 130th Anniversary is simpler than the 44GS remake, both in design and details.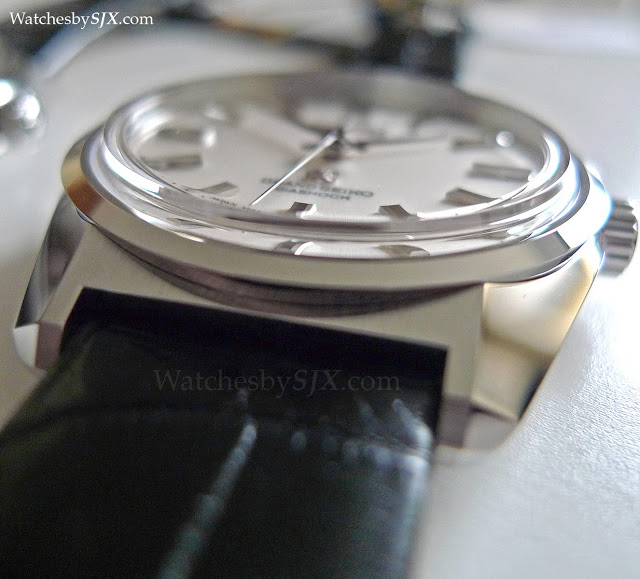 The most attractive element of the 44GS is the angular case, with its broad, black polished flanks, with a brushed plane in between the lugs.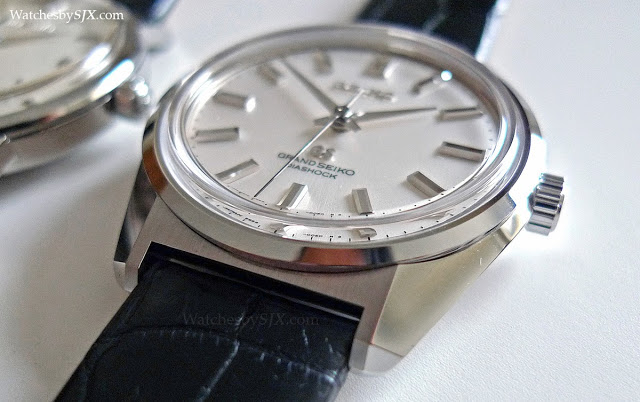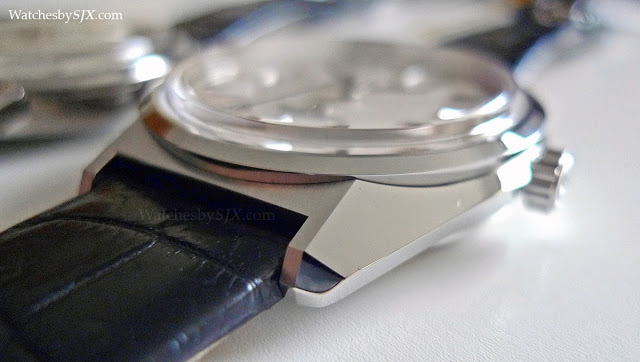 The 130th Anniversary on the other hand has an entirely mirror finished case.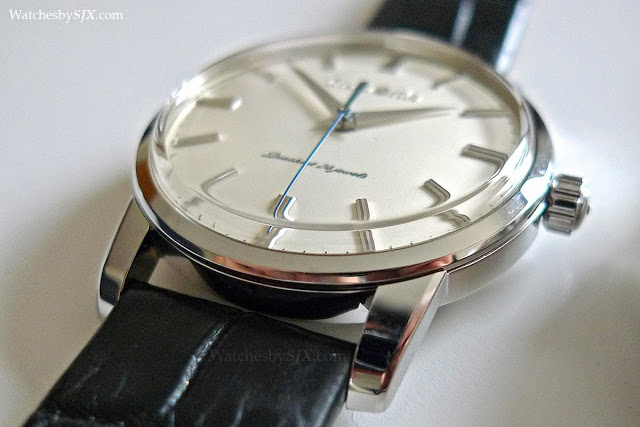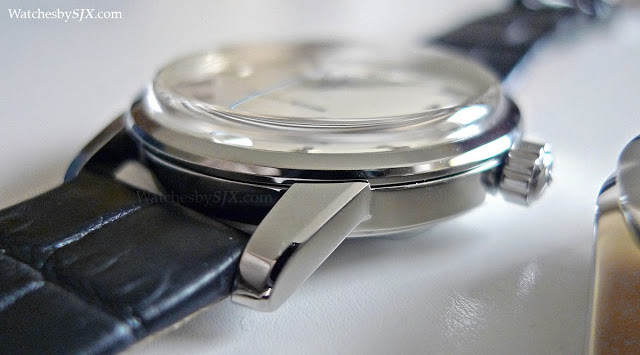 Likewise the dial of the 44GS has a fine, radial brushed finish, along with chunkier, diamond-cut indices. The 130th Anniversary has a grained finished with slimmer indices.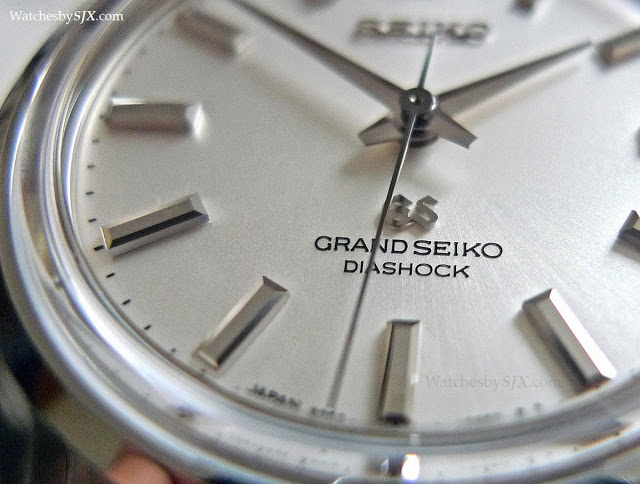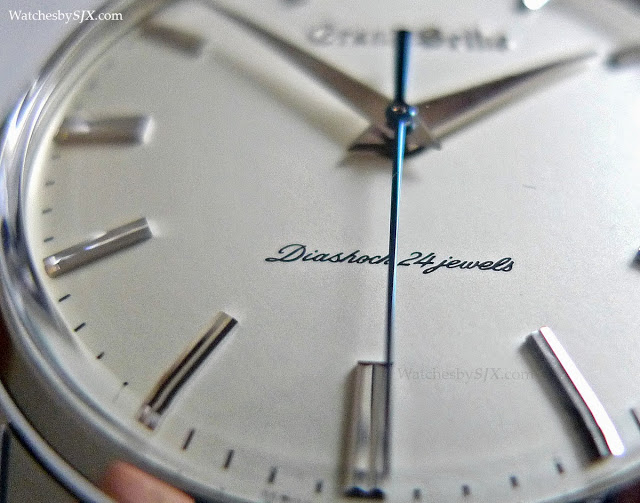 True to the originals the 130th Anniversary has a snap back while the 44GS reissue has a screw back.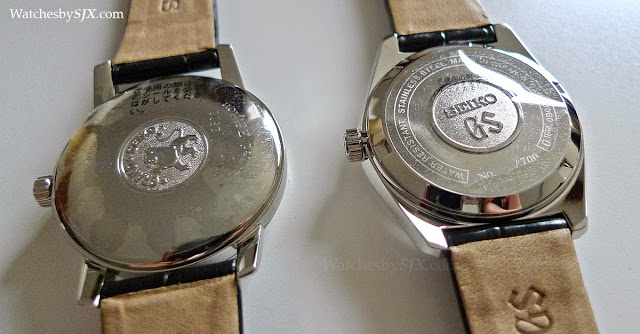 But inside both watches contain the same 9S64 movement with three day power reserve. And both share the same vintage style buckle. – SJX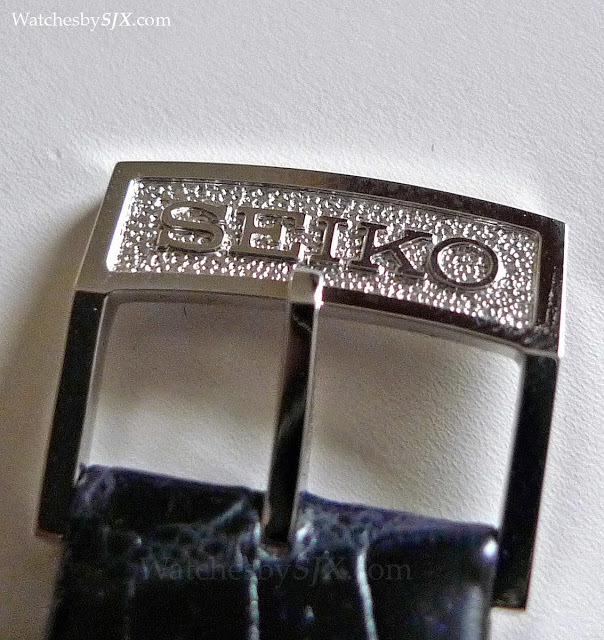 Back to top.
---
You may also enjoy these.