Comparing the first 1960 Grand Seiko and the 130th Anniversary SBGW040
A look at the original and the remake.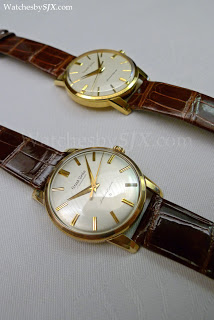 The first Grand Seiko of 1960 was the inspiration for the trio of Grand Seiko limited editions made for Seiko's 130th anniversary this year. Seiko has done a terrific job with the remake, I have the steel SBGW033, but there are subtle differences with the original. Here is a comparison of the two, detailing the differences.
Most obvious is the crystal. The modern GS has what Seiko calls a box-shaped sapphire crystal, which is expensive to make. On the other hand the original has a domed plexiglass as was common for that era. Notice that the modern version has a step at the top of the bezel while the vintage GS bezel is almost flush with the crystal.
The hands and markers on the modern watch are more substantial too.
There are also differences in the dial in terms of minute markers as well as the dial lettering.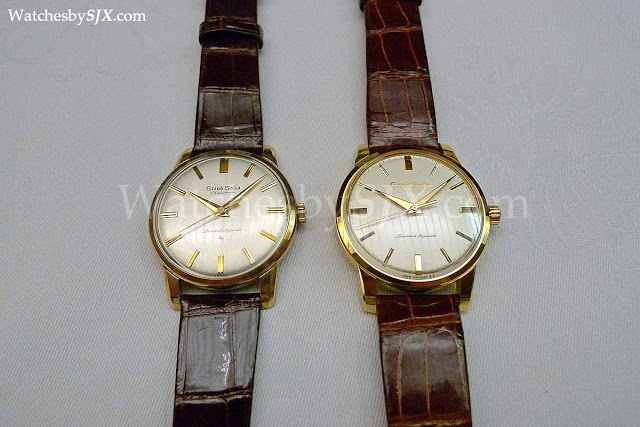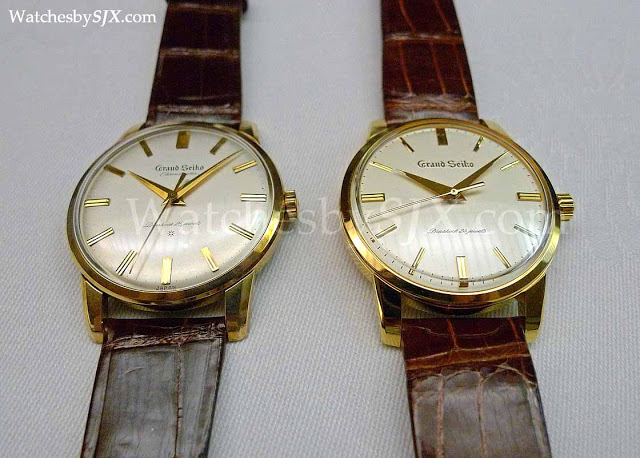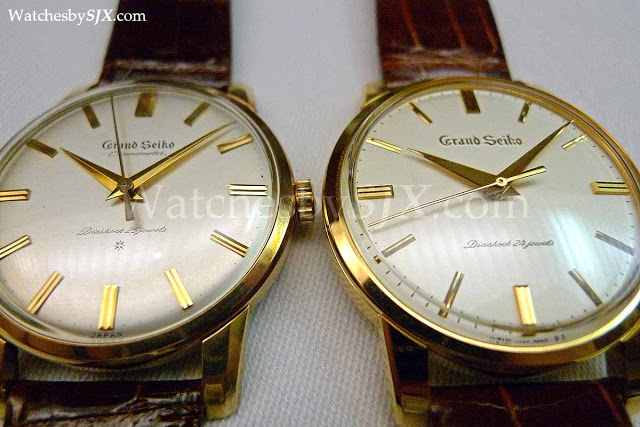 Dial and hand differences as well as bezel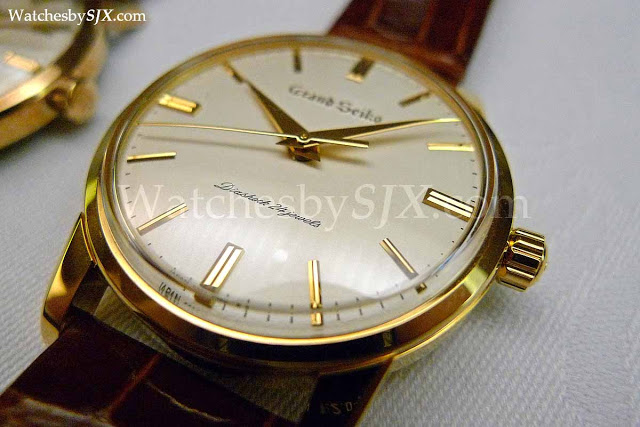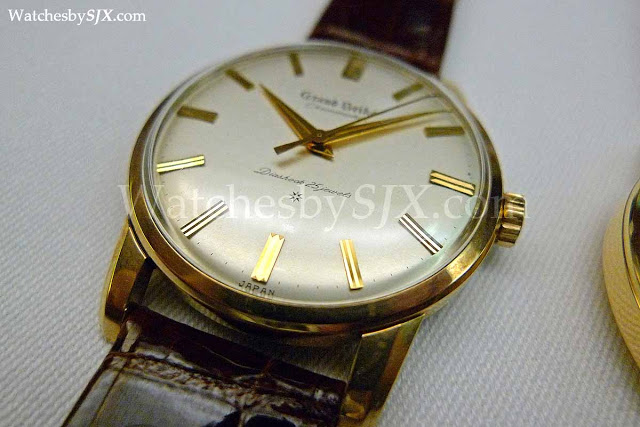 Note the difference in the crystal profile
As for the case, the obvious difference is in the bevel of the lugs as well as the size of the crown. The vintage GS has a bigger lug bevel while the modern limited edition has a larger crown.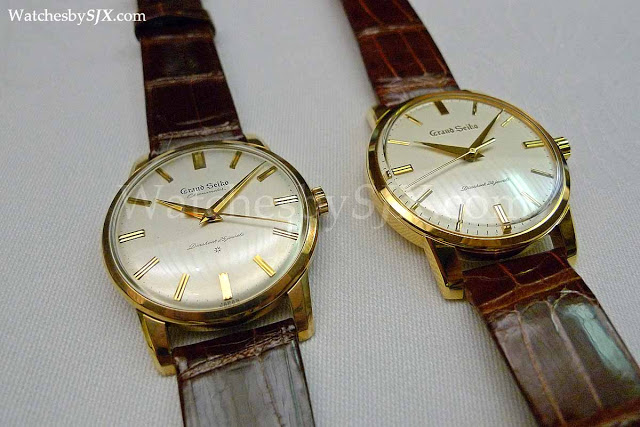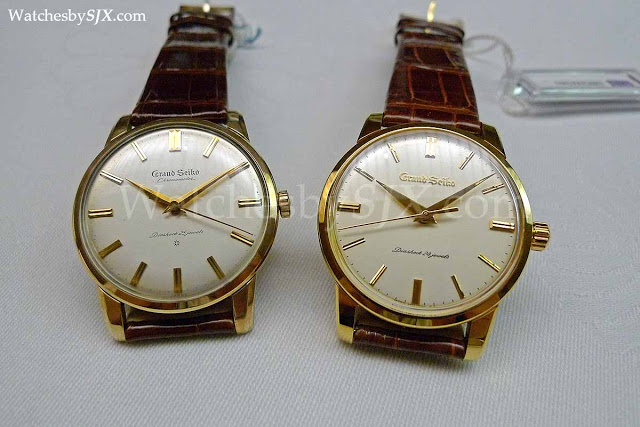 Though both are visually very similar the 130th Anniversary GS feels like a much higher quality watch. That is thanks to modern manufacturing technology but it is also because the modern GS is a finer watch in terms of construction and detailing. This is not always the case for remakes. Re-editions from other brands in the same price range almost always feel much more industrial than their predecessors.
– SJX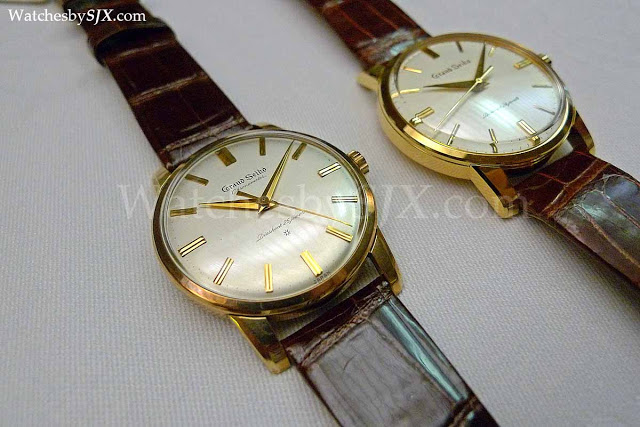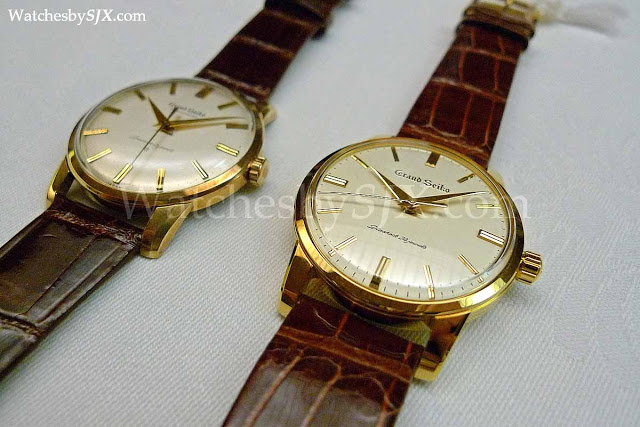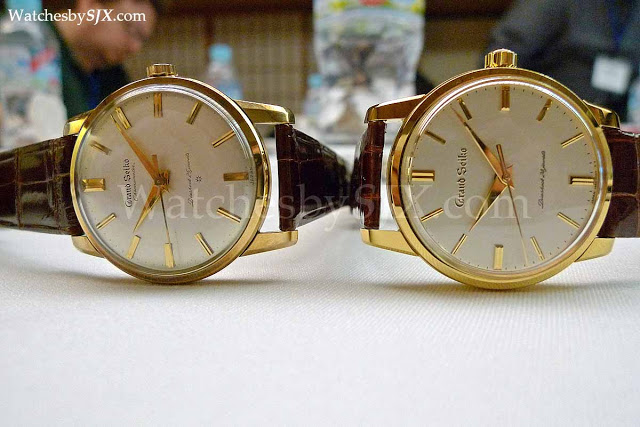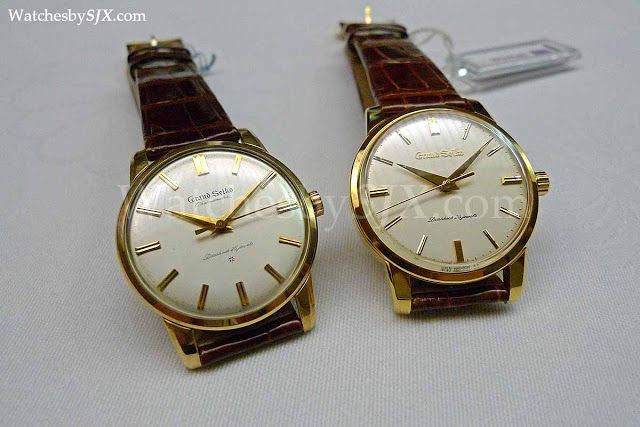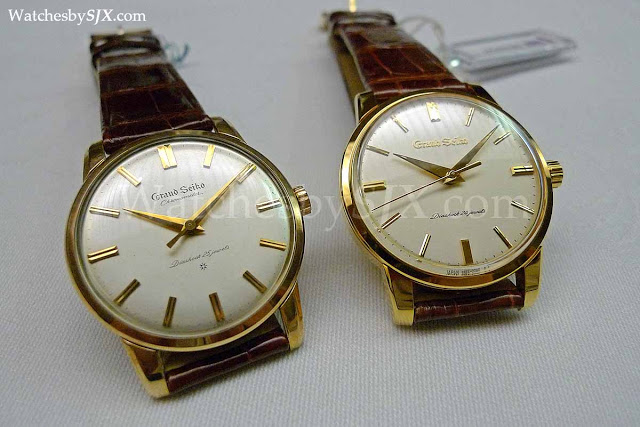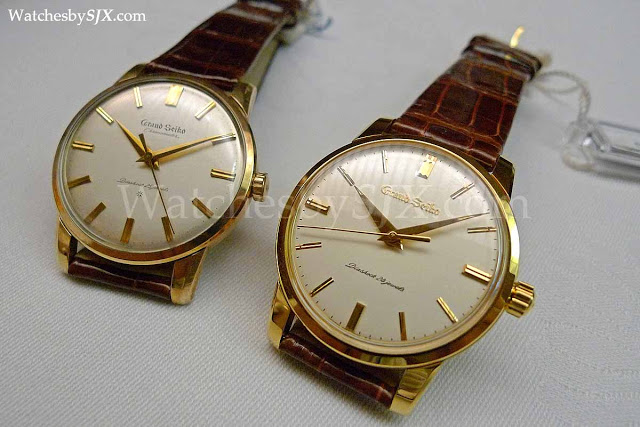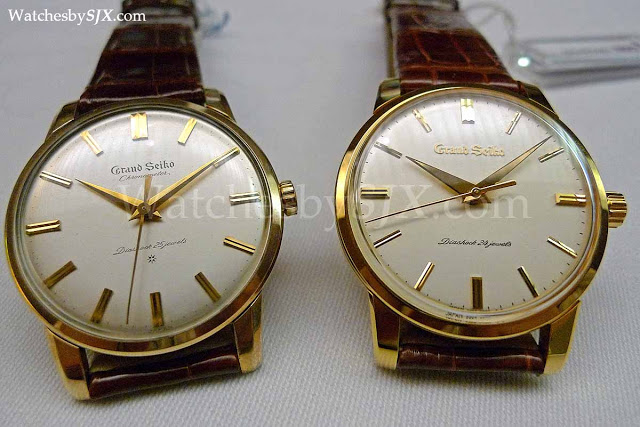 Back to top.
---
You may also enjoy these.