The Urwerk UR-110 Torpedo in tantalum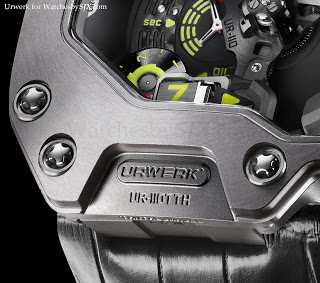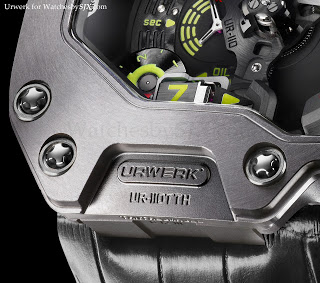 In addition to the UR-110 ST with a guilloche steel plate, Urwerk also unveiled the UR-110 TTH, which stands for "tantalum hull".
At 4.1 mm thick, the tantalum front plate is nearly double the 2.4 mm height of the regular UR-110 front plate which is in steel, like that of the UR-110 in blue or the champagne-coloured ZrN. Tantalum is a hard and dense, bluish-grey metal that is also used to tip certain artillery shells. I have some experience with tantalum watches; the metal colour is unique and beautiful, and the heft of the metal is satisfying. Omega and Audemars Piguet pioneered the use of tantalum in watch cases in the nineties, though tantalum is still uncommon. The metal is apparently exceptionally difficult to machine, hence it infrequent use and extreme cost. Urwerk, however, is the first independent I can think of to use tantalum. Incidentally, the chemical symbol for tantalum is Ta, so this should be the "UR-110 TaH" rather than "TTH".
– SJX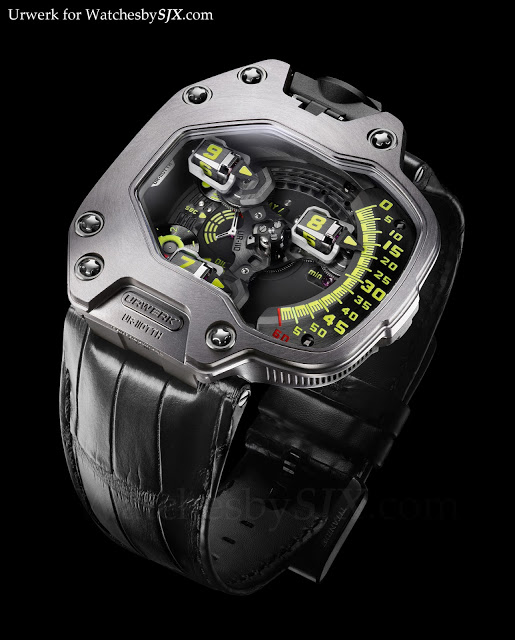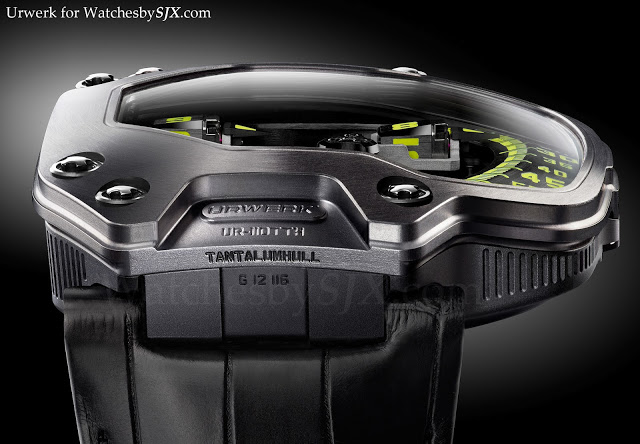 Back to top.
---
You may also enjoy these.