Photo essay: Urwerk UR-110 AlTiN blue limited edition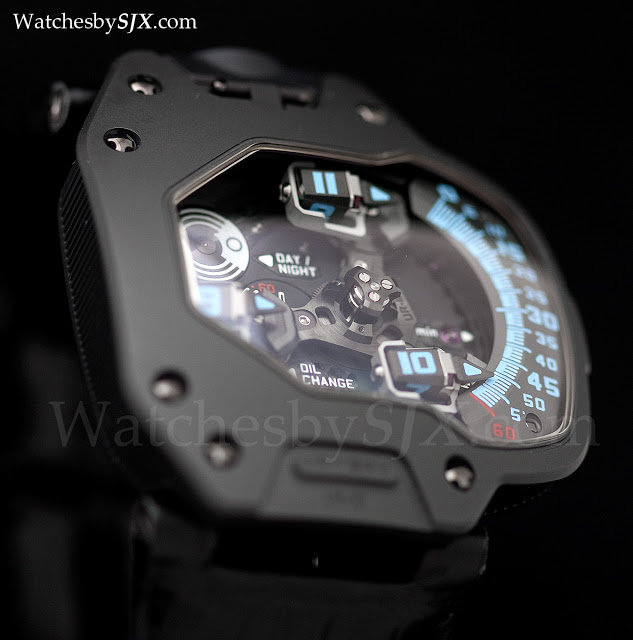 A few days ago a five piece limited edition Urwerk UR-110 Torpedo AlTiN was announced. Made for Singapore retailer The Hour Glass, this limited edition has blue numerals on the satellites and minute index. These are the first live photos of this edition.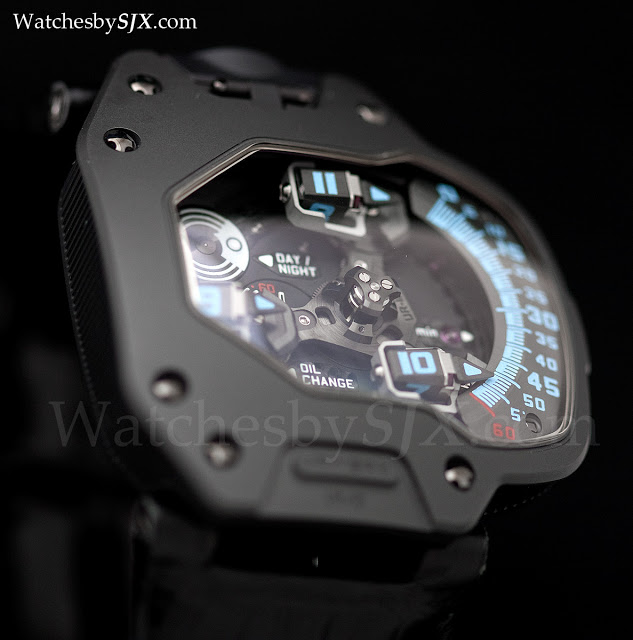 Though the blue is a quiet shade of blue, the overall effect is very striking, especially with the red accents on the dial.
This retails for exactly the same as the gold fronted UR-110 ZrN but they look entirely different. The ZrN looks a more refined and also slimmer, a departure from the usual Urwerk style, while this edition has the dark, brooding look that is reminsicent of the massive UR-1001 Zeit Device pocket watch.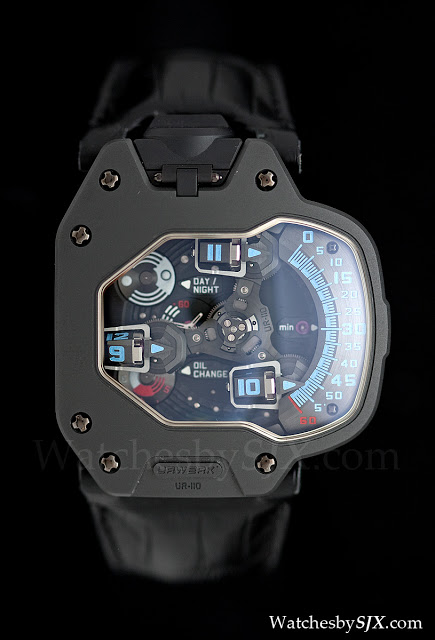 And for those who want the bare bones basic look, there is the steel plate UR-110 that began the UR-110 line.
I am certain this won't be the last UR-110 limited edition, so expect more colours in the future.
Enjoy the photos! – SJX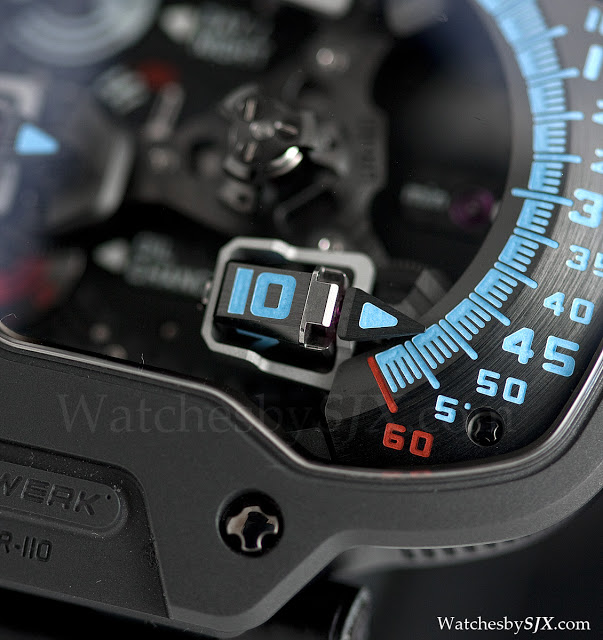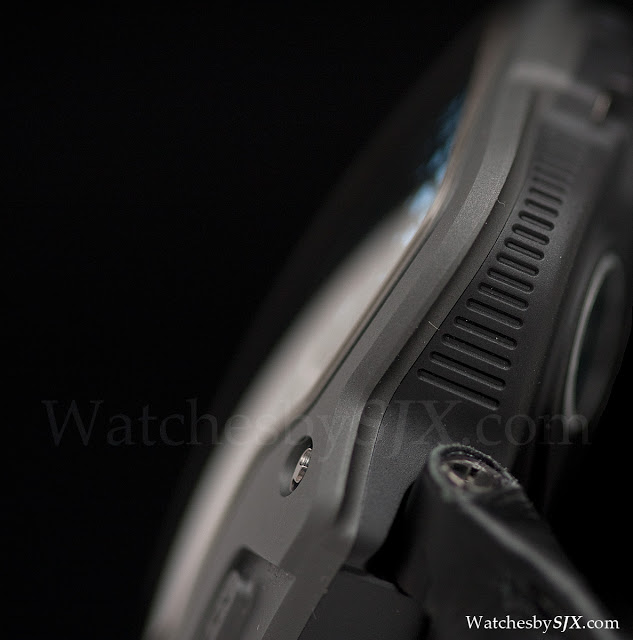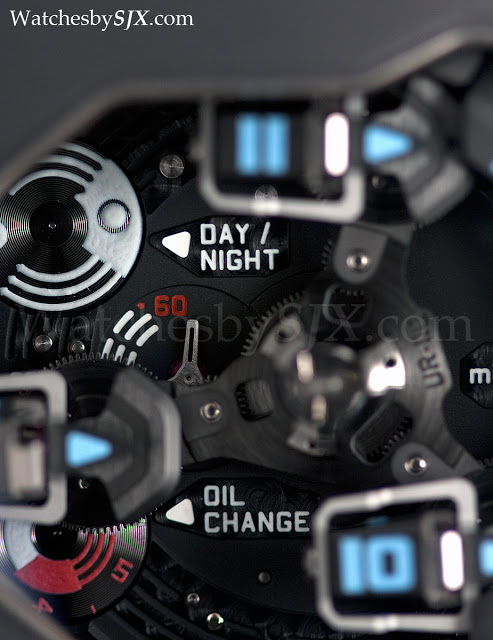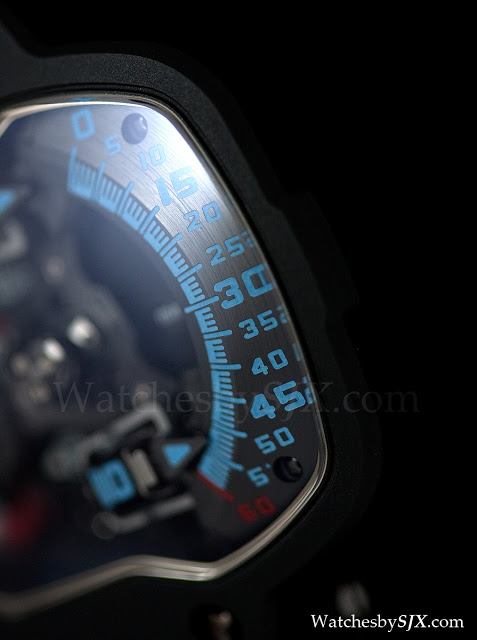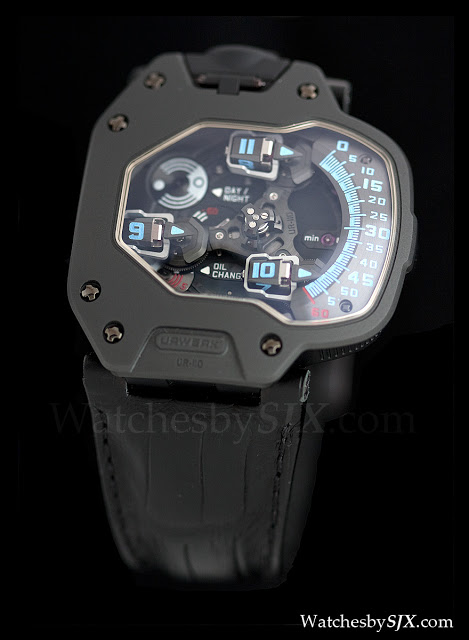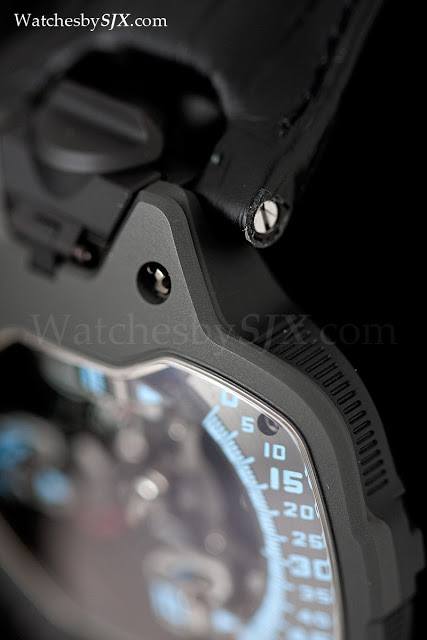 One of the watchmakers profiled in this excellent book on independent watchmaking is Felix Baumgartner of Urwerk
Back to top.
---
You may also enjoy these.