Up close with the Urwerk UR-110 ZrN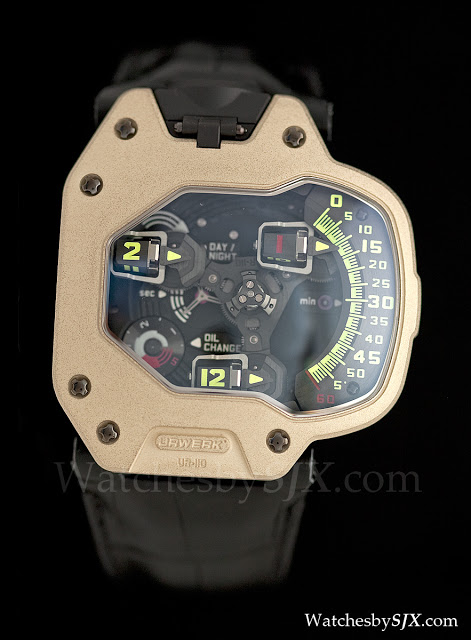 First seen in steel earlier this year, the latest version of the Urwerk UR-110 Torpedo is the UR-110 ZrN. This is a steel UR-110 PVD coated with zirconium nitride, a hard ceramic coating that has a pale gold colour.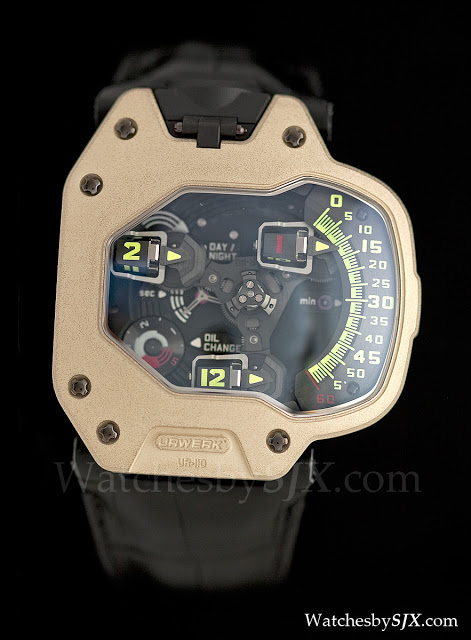 The contrast of the pale gold top late with the black coated titanium base somehow makes the watch seem slimmer than the steel UR-110.
And the colour gives this a tamer look than the other 2011 novelty, the menacing looking UR-1001 Zeit Device pocket watch.
The texture of the zirconium nitride coating is very interesting in detail. Though it looks smooth and refined from afar, up close the coating has a coarse grain that resembles stone.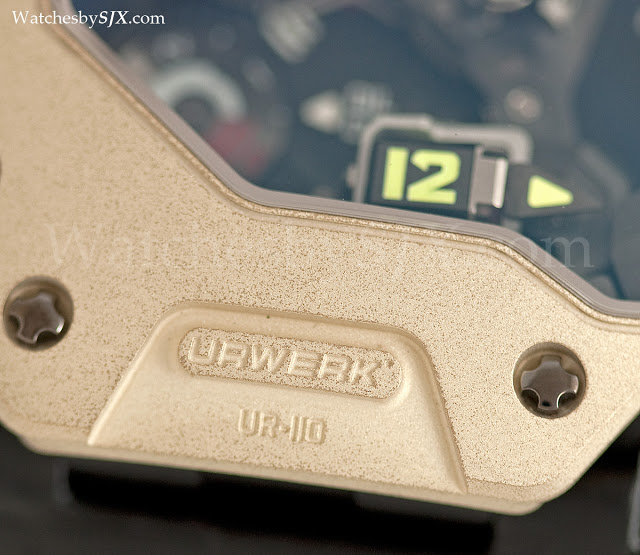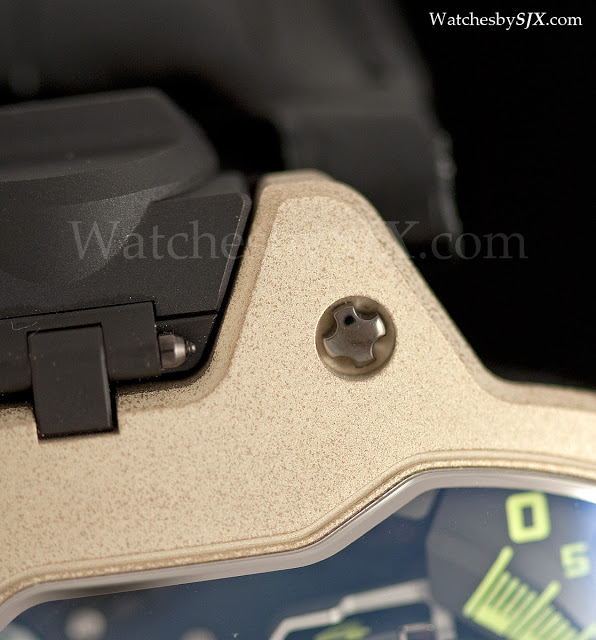 Although very attractive, the UR-110 ZrN is a significant premium, almost 50%, over the steel UR-110. That is a challenging price. 12 pieces of the UR-110 ZrN will be made, with the serial number indicated by the red hour numeral. So for example watch number 01/12 will have a red "1" hour numeral, as pictured below. – SJX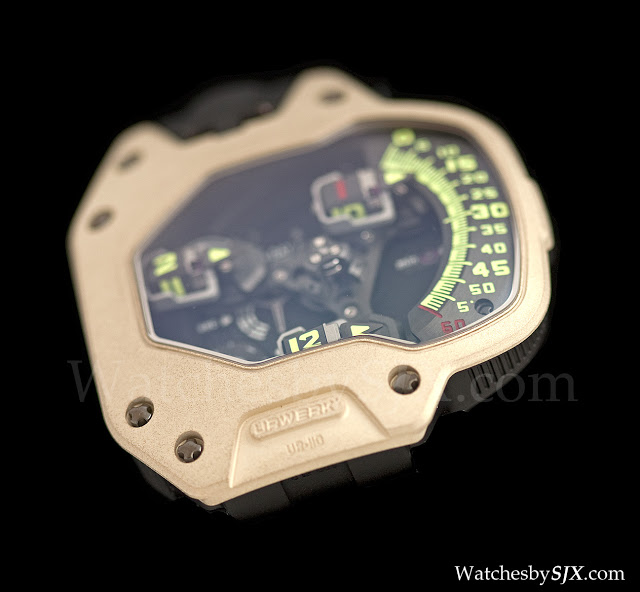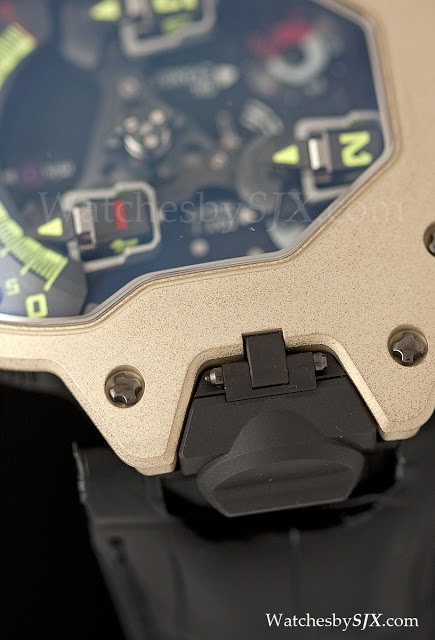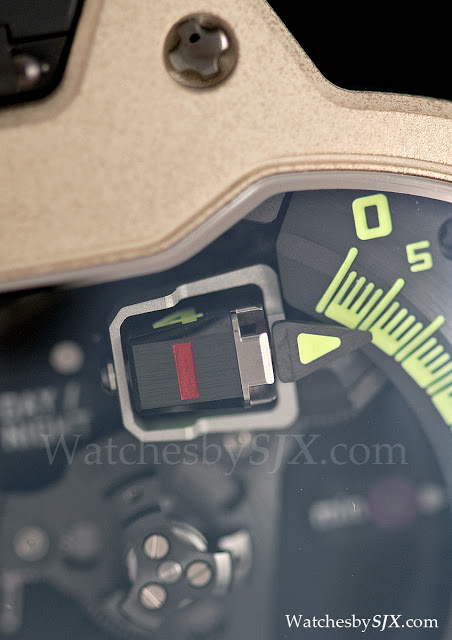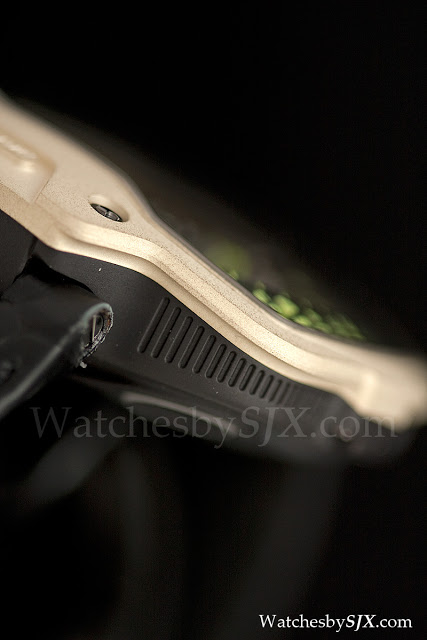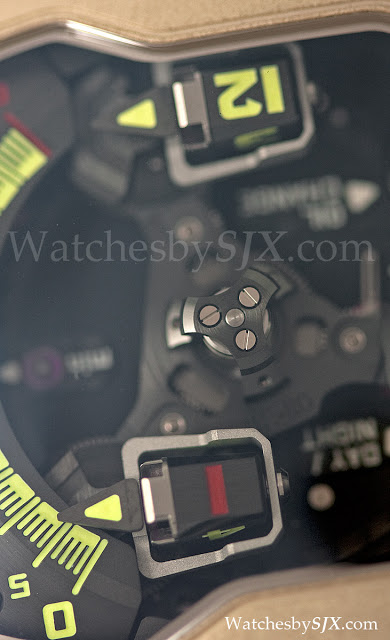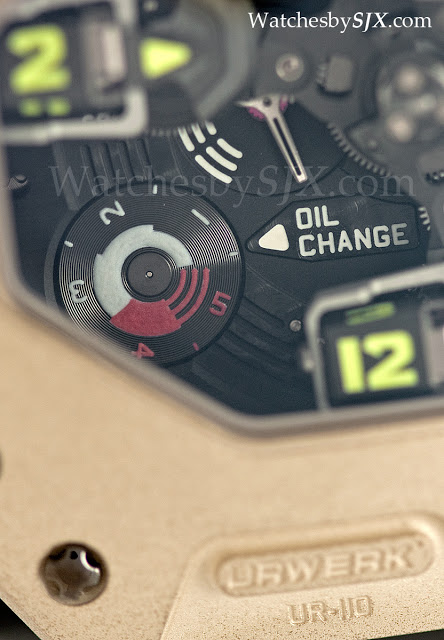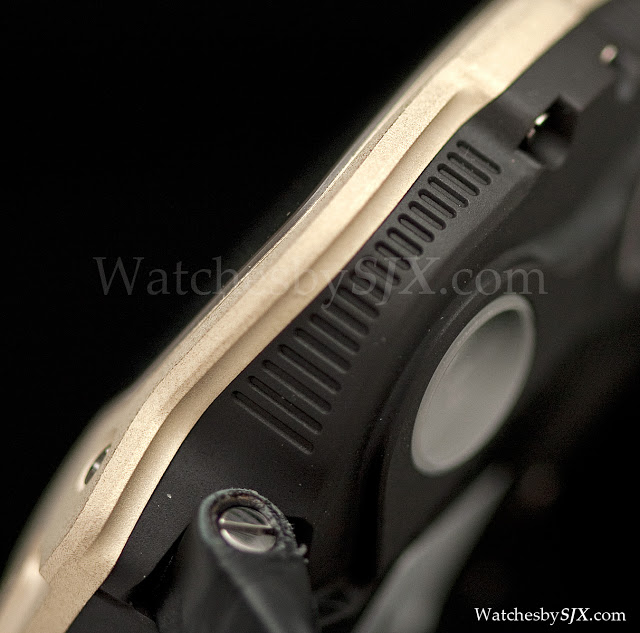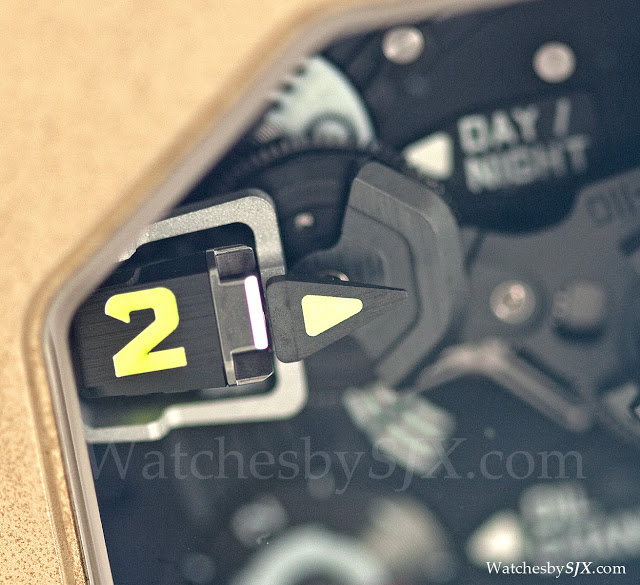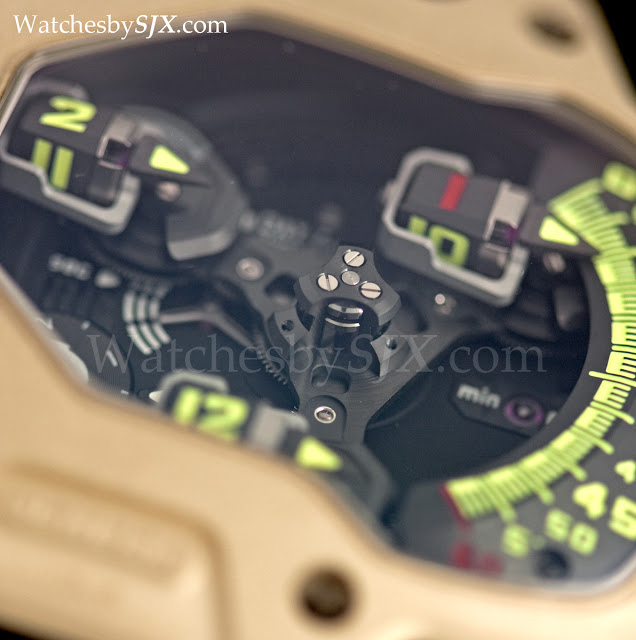 Back to top.
---
You may also enjoy these.