Hands-on with the Celsius X VI II LeDIX mobile phone with tourbillon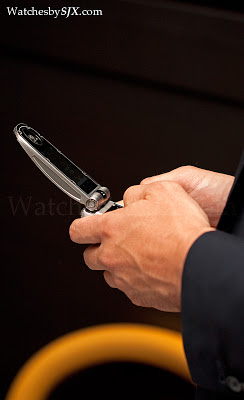 The Celsius LeDIX is not just any mobile phone but a clamshell phone that contains a mechanical watch movement as well as a tourbillon regulator. Contradictions abound with this phone. The LeDIX is a beautifully crafted, but at the same time it eminently useless in a practical sense. It is a $400,000 mobile phone, yet it is brilliant commercial idea.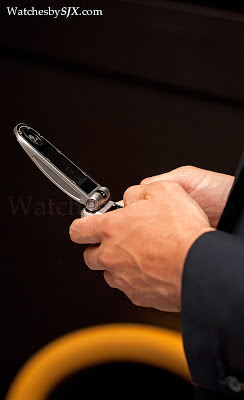 Celsius X VI II LeDIX
The LeDIX belongs to the category of luxury items that are inspired by watchmaking in terms of craftsmanship, along with Roland Iten belts and Vertu phones. Made of brushed titanium with polished, bevelled edges, and fitted with ebony wood inserts, everything about the LeDIX feels solid and fitted together precisely. I particularly like the way the cover for the battery jumps open with a reassuring click. Attention to detail is apparent throughout, like in the applied indices on the watch dial. At the top of the phone sits the flying tourbillon, developed by Confrerie Hublot (formerly BNB Concept), which ticks audibly as you take a call. The watch portion of the phone is wound by opening and closing the phone. Each opening and closing adds three hours to the power reserve of 100 hours. According to co-CEO Edouard Meylan, a tricky aspect of the conception was shockproofing the tourbillon, which is jolted each time the phone is closed.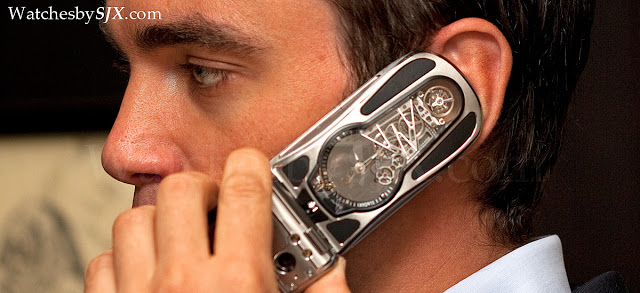 But unlike the most prominent of luxury phone makers, Vertu, the Celsius LeDIX is not just a souped up regular phone. Vertu phones are essentially Nokia phones running Symbian (though now that Nokia has dropped Symbian in favour of Microsoft one wonders what will happen). In contrast the LeDIX uses a proprietary phone software developed in by French telecoms firm SAGEM. According to Meylan, the phone platform is robust and highly secure; SAGEM also does defence electronics and telecoms. The phone is barebones though, it calls and texts, no Angry Birds or other functions.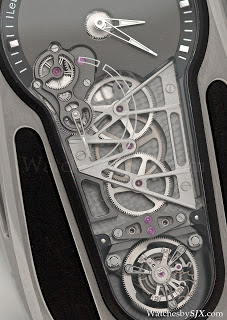 The watch portion of the phone
The greatest contradiction of all is how discreet it looks. It could be mistaken for an outdated phone from the early 2000s. What should be an oligarch's calling card is instead a phone in brush grey titanium with black ebony inserts. It is not available in precious metal for weight considerations – this titanium version weighs 245 g which is about a Royal Oak Offshore – and neither is there an option of gem setting. And because this is a limited edition of 18 pieces, with about 10 made a year, it's hard to imagine many people will recognise one, unlike Vertu which has become quite well known. It's an epic example of reverse snobbery.
As for Celsius X VI II (the 10-6-2 are a secret inside joke shared by the four founders), it has a pipeline of similar hybrid electronic-mechanical phones planned, though none of the future products will have a tourbillon. The ultimate goal of Celsius is to create an entirely mechanical mobile phone.
One of the company founders is co-CEO Edouard Meylan, a Wharton MBA whose father Georges-Henri was former CEO of Audemars Piguet. Further horological connections come from Richard Mille, who sits on the board.
It is easy to make fun of a phone this elaborately conceived yet so limited in its functionality. But it is good idea from a commercial perspective. Celsius is using a variant on the old strategy of make it and they will come. Make innovative/clever/unique, and in tiny quantities, and price it extraordinarily high; and they will come, in tiny but sufficient, numbers. It is a strategy that rings true – pardon the pun.
Some of the new products outlined by Edouard Meylan were quite fascinating and I look forward to seeing them.
– SJX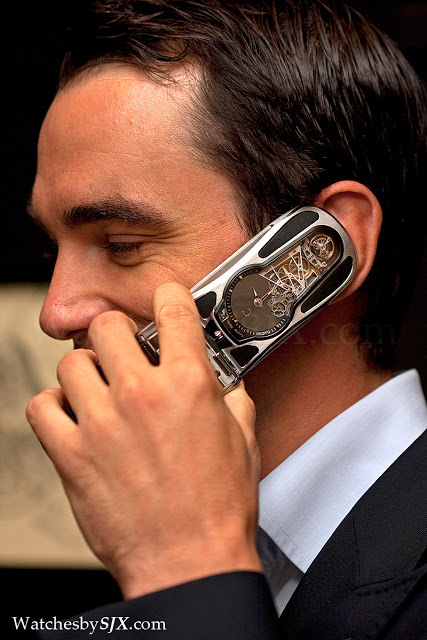 Celsius co-CEO Edouard Meylan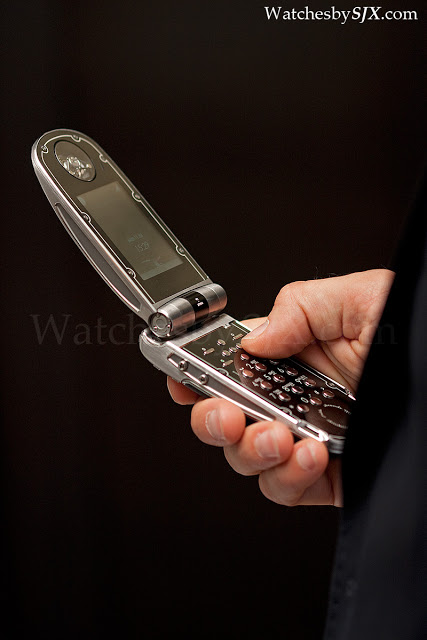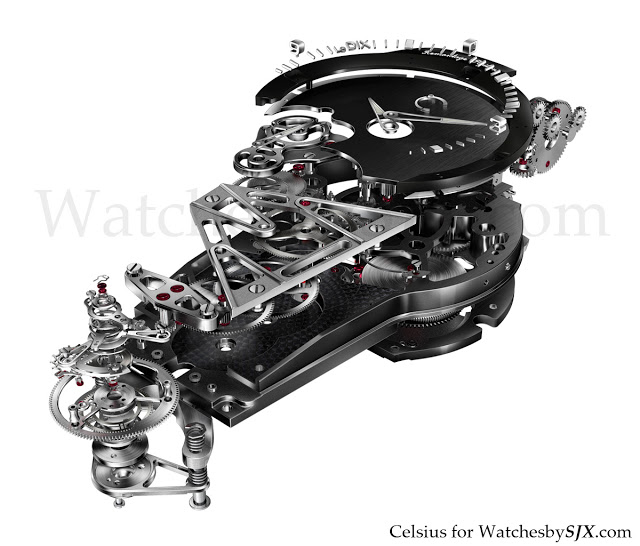 330 parts for the watch portion of the phone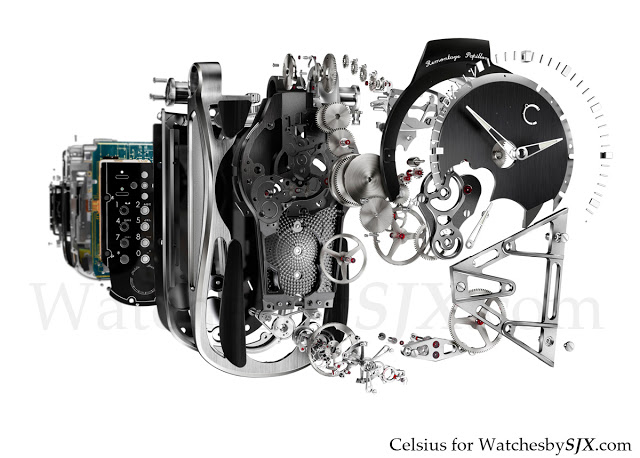 Over 600 components in total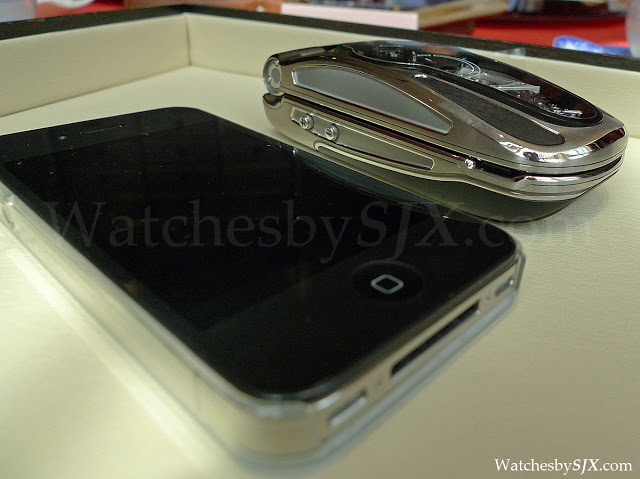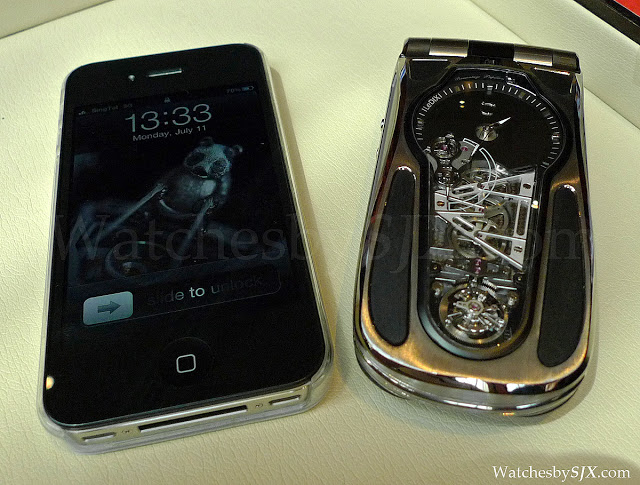 The LeDIX is fairly thick and large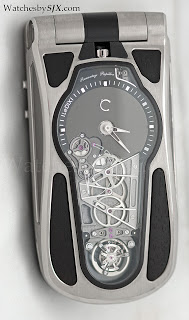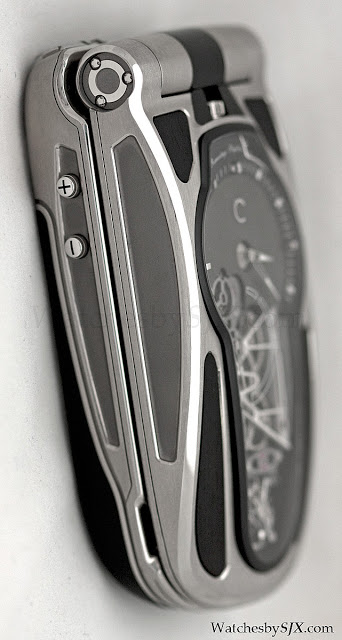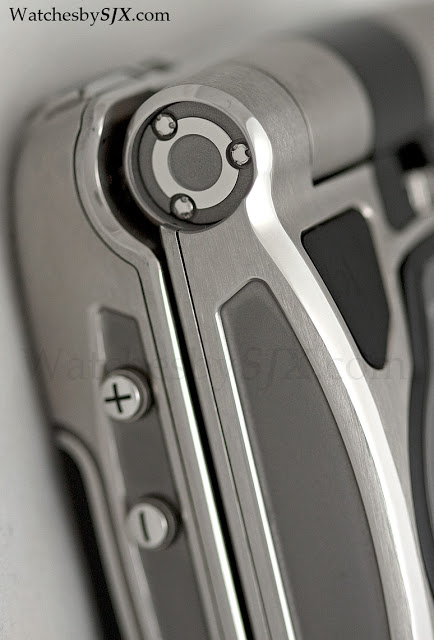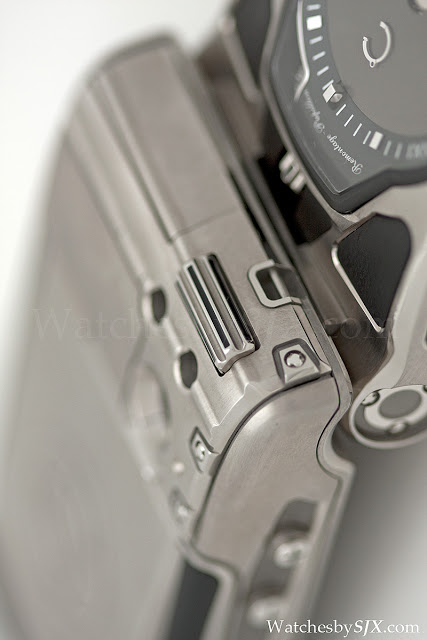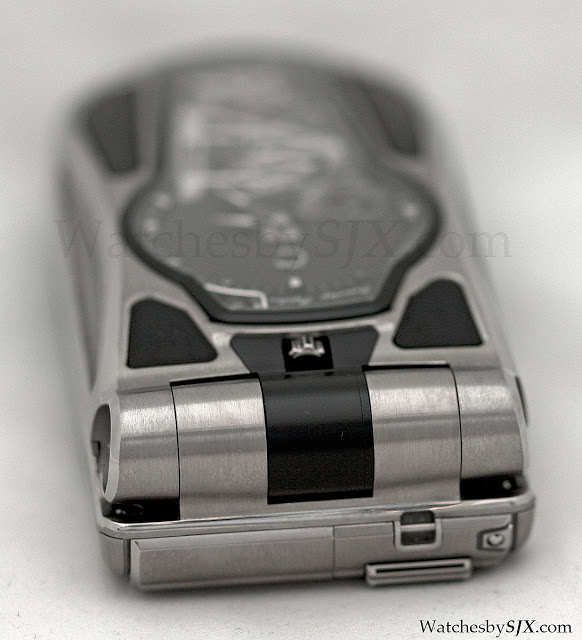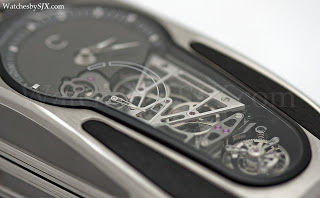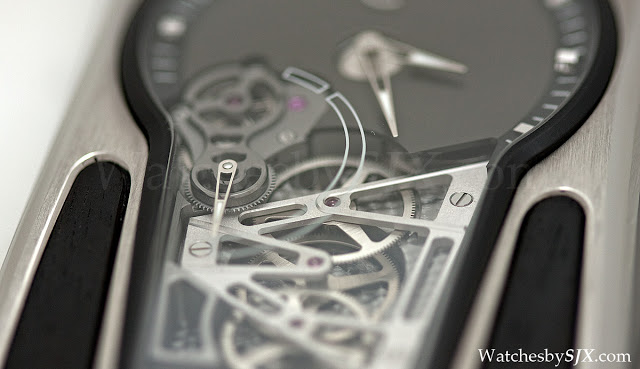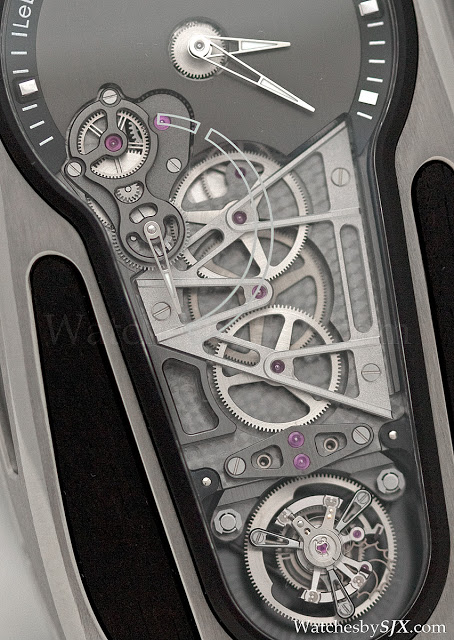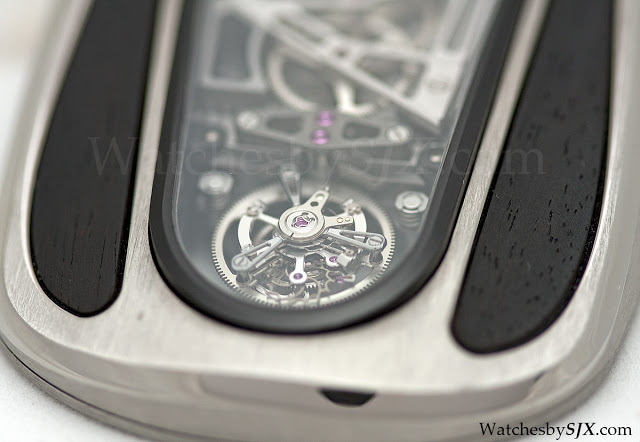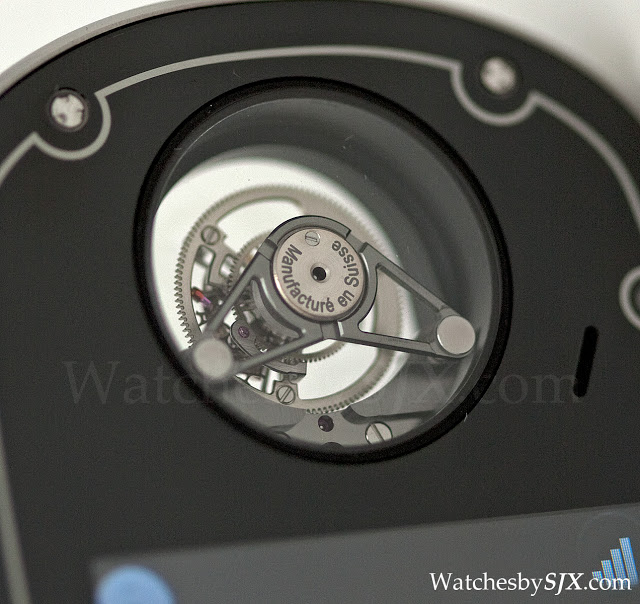 The tourbillon seen from the inside of the phone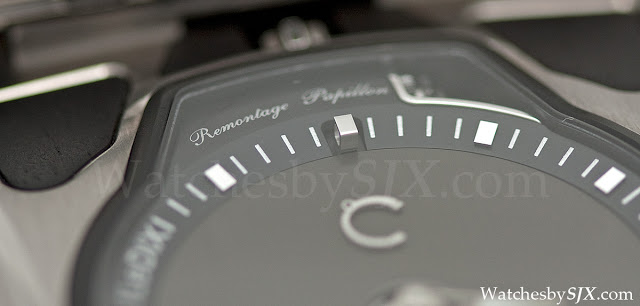 Applied indices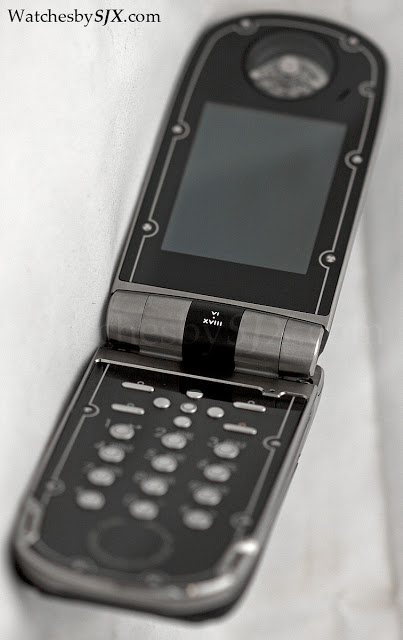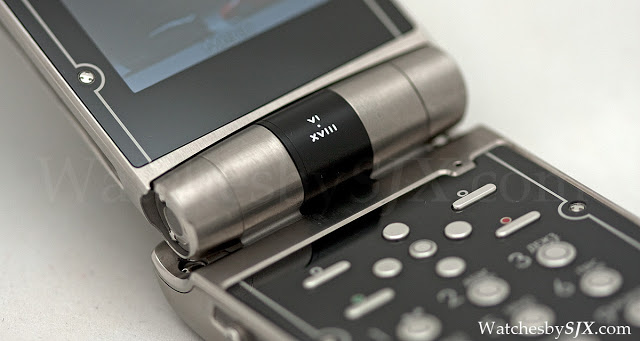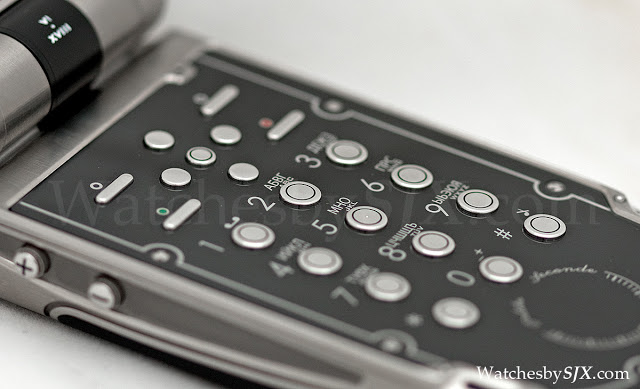 Sapphire keypad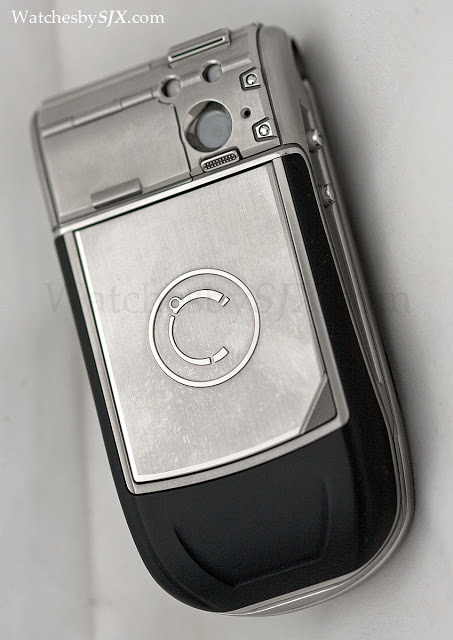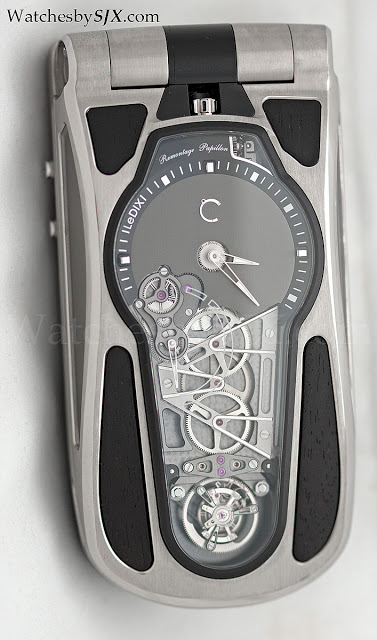 Back to top.
---
You may also enjoy these.