Celsius unveils new carbon fibre mobile phone with tourbillon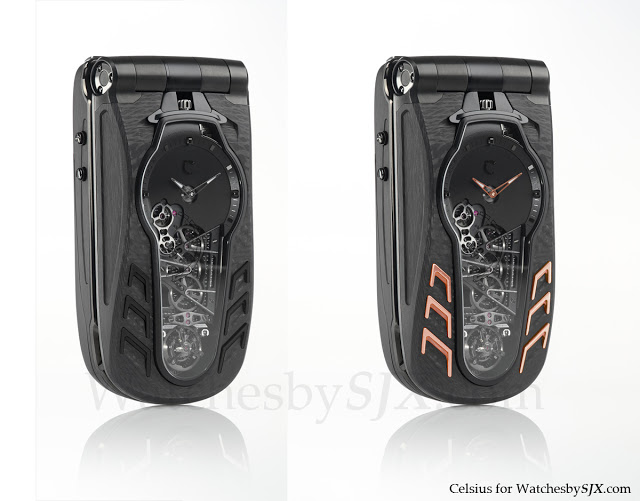 Celsius, the French maker of ultra-expensive mobile phones, has just presented the second version of its LeDIX tourbillon phone at Baselworld 2012. The LeDIX Furtif is made of matte carbon fibre reinforced polymer with six inserts in either pink gold, platinum or black, with each being limited to eight pieces.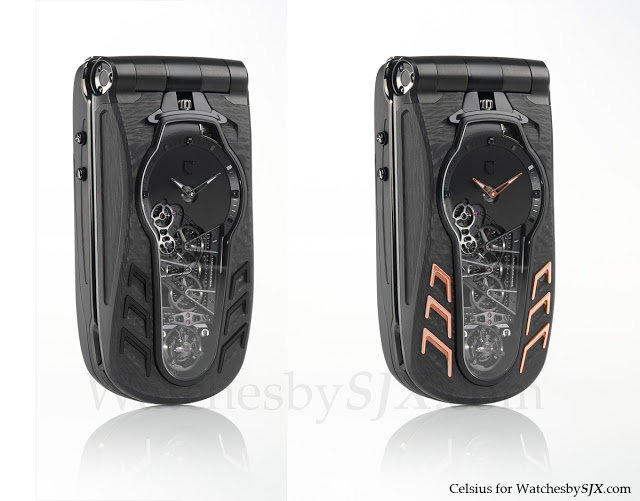 Like the original LeDIX which was in titanum, the Furtif has a mechanical watch movement with a tourbillon that is wound by opening and closing the phone. Although the idea seems painfully extravagant, the LeDIX is beautifully made and finished, as well as mechanically intriguing. The new carbon fibre Furtif looks exceptionally cool, though I expect it will be priced upwards of $400,000, which is what the titanium LeDIX costs. – SJX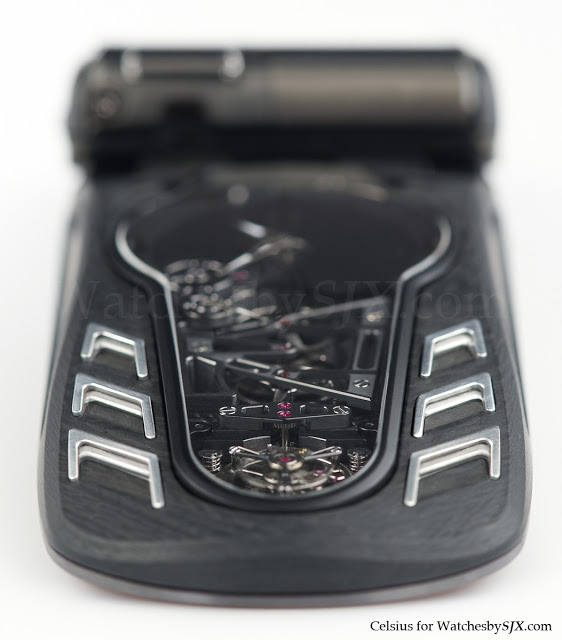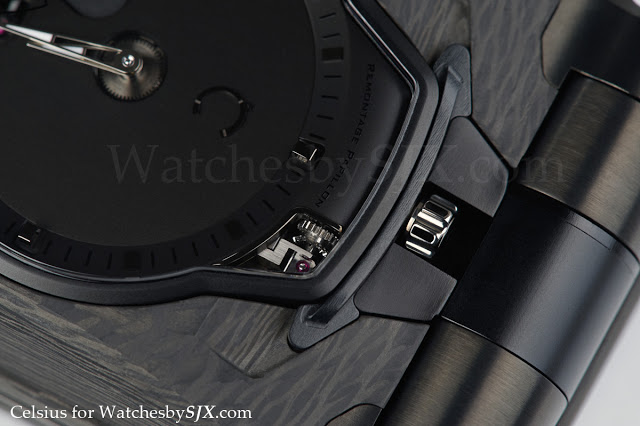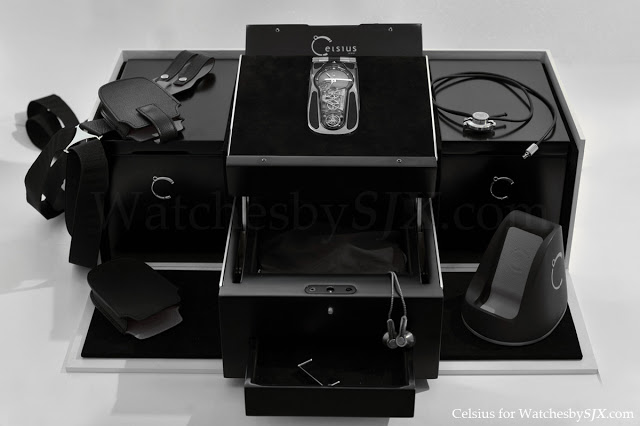 Back to top.
---
You may also enjoy these.