Unique Celsius phone for Only Watch 2011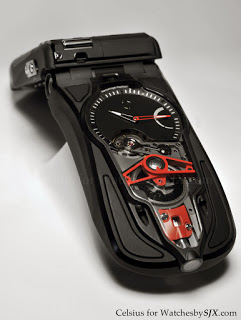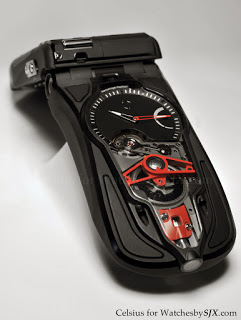 Celsius phone for Only Watch 2011
Celsius X VI II, maker of the handmade LeDIX mobile phone with tourbillon, has created a unique phone for Only Watch 2011. Similar in form to the LeDIX, the unique piece is a clamshell phone with a mechanical movement (developed by Chronode which is run by Jean-Francois Mojon of Harry Winston Opus X fame) incorporated.
Unlike the LeDIX this has no tourbillon, though it has an exposed escapement. Instead it has a date and second time zone function, both of which are display by fibre optics. A slim tube of fibre optic cable carries the image of the date disc that is set fairly deep into the movement. (More photos follow.) Like the LeDIX, this unique piece is wound by the Remontage Papillon mechanism that winds the mainspring as the phone opens and closes. Each opening and closing increases the power reserve by 2.23 hours up to the 72 hour maximum. This unique piece is also presented with the same suite of accessories that comes with the LeDIX. The accessories are all high quality, like the phone, but Celsius has given them tacky names like LeKit and LeHolster. The phone is in black PVD coated titanium with red accents, the colours of Only Watch and Monaco. This, along with the red Ikepod hourglass for Only Watch, are the only timekeepers that aren't watches at Only Watch 2011. – SJX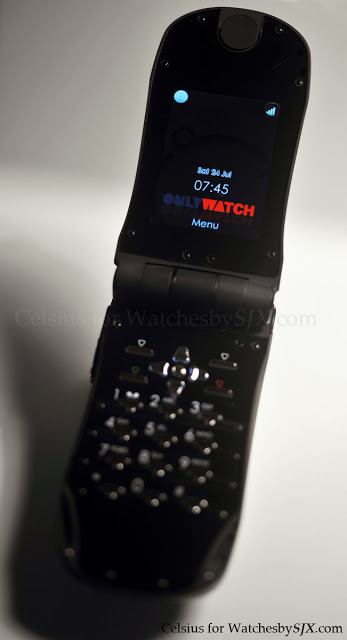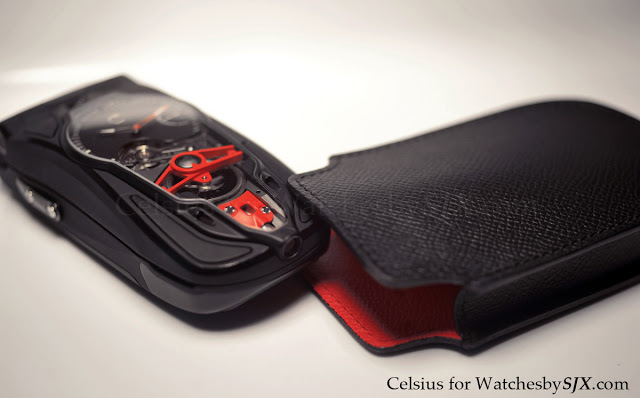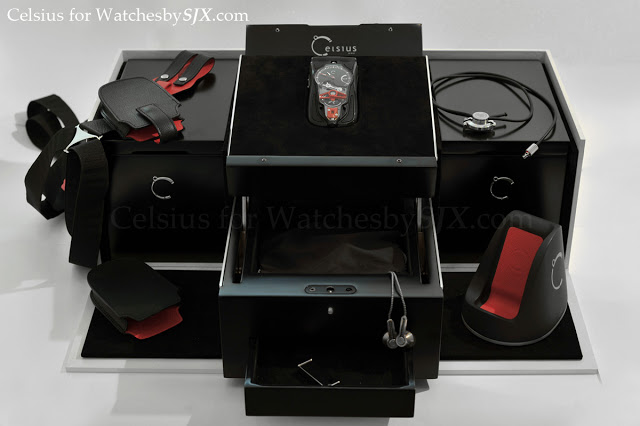 Back to top.
---
You may also enjoy these.