The first look at the unique Ikepod Hourglass for Only Watch 2011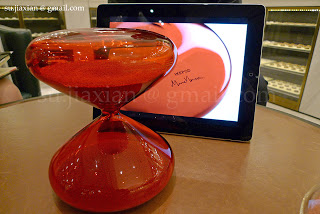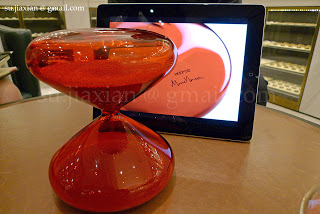 For Only Watch 2011 Ikepod has created a unique red mini hour glass. The regular hourglasses are clear glass, while the Only Watch piece unique is covered in transparent, red-tinted lacquer, giving the hourglass its striking appearance. Launched at Baselworld 2011, the mini hourglass is a 10 minute timer and stands about 15 cm tall, unlike its larger brother which is a 60 minute hour glass. The following video clip illustrates the hourglass and captures the soothing sound of the nanoballs rushing into the lower section of the hour glass when it's turned over.
More on this unique hour glass soon. In the mean time enjoy the pictures below. – SJX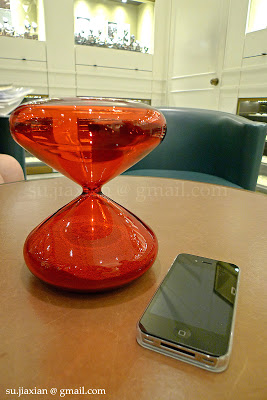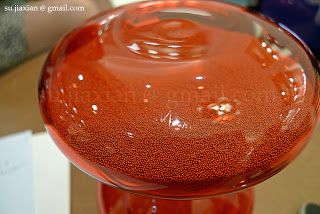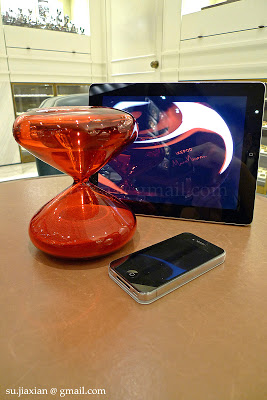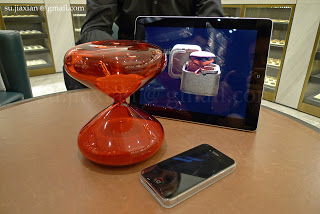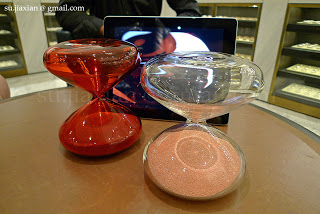 The Only Watch hourglass with the regular clear hourglass containing copper plated nanoballs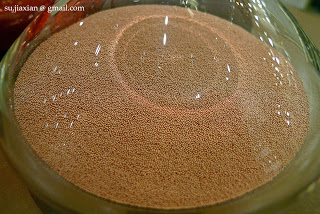 Copper nanoballs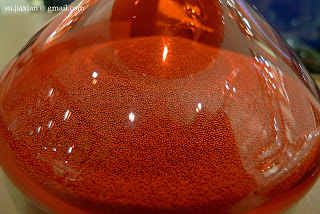 The Only Watch hourglass contains steel nanoballs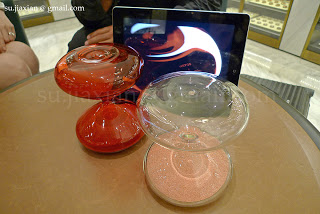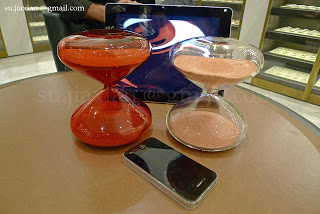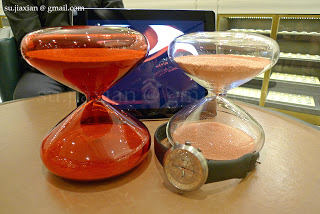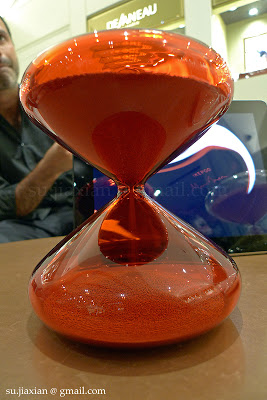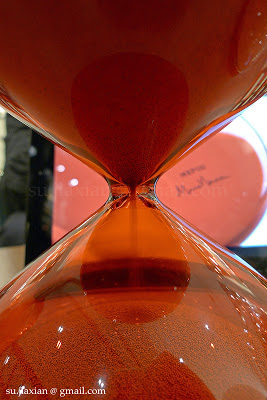 Back to top.
---
You may also enjoy these.