Introducing The Hamilton Pan Europ Chronograph Limited Edition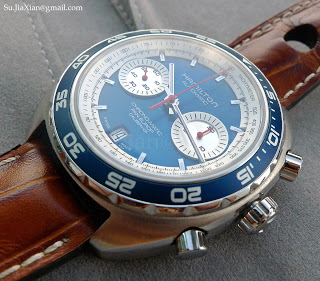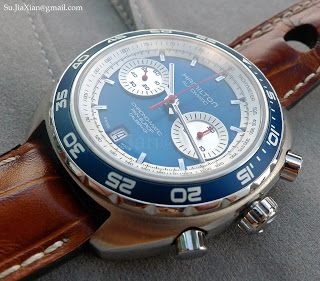 Vintage remakes are now flavour of the day. One of the hits of 2010 was the Tudor Heritage or Monte Carlo. The highlight of Hamilton's Baselworld 2011 offerings will be the Pan Europ chronograph, a reedition of a 1970s Hamilton chronograph.
Using the Heuer-Leonidas/Breitling cal. 11 with its distinctive left-hand crown, the original Pan Europ was Hamilton's first automatic chronograph. It is also notable for being one of the first Hamilton watches made in Switzerland.
It is a faithful looking remake of the original, with the biggest difference being the size (now 45 mm) and the crown placement at three o'clock instead of the original nine o'clock. Also, the date window is now square, while the original was round.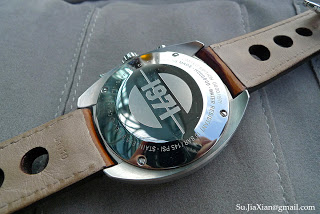 The original contained the calibre 11, one of the world's first automatic chronograph movements. Today's version contains a variant of the Valjoux 7750, the world's most successful automatic chronograph movement. But it is not a stock Valjoux, it features a 60 hour power reserve, in contrast to the conventional 40, exclusive to Hamilton. This is part of the Swatch Group's drive to keep improved movement versions exclusive to Swatch brands, just like the Valjoux with column wheel that is exclusive to Longines.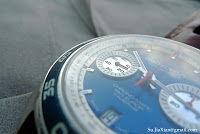 Particularly notable is the external fit and finish of this watch, which is superior to the average Hamilton of recent years. The dial is a bit more detailed and neatly executed – the concave chapter ring and chronograph subdials are a nice touch.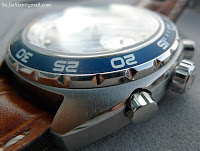 And the case is better finished than before, with slightly sharped edges, instead of the soft, rounded lines of most other models.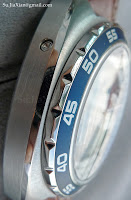 The Pan Europ is also fitted with a rally-style strap which is perfect for this type of watch. It is reassuring that Hamilton got most of the details of this design right; several of its other models have one or two details that throw the entire design off track.
I find most of Hamilton's designs unattractive, many are either overly derivative of other brands or just off-kilter. In contrast the Pan Europ looks very good. The metallic blue dial is a brilliant shade and the retro design is perfectly executed.
This will be a limited edition of 1971 pieces with a retail price of about USD1900. Hamilton's Swatch Group sister company Longines has long made successful vintage remakes, especially of its sports or pilots' watches. It is good to see Hamilton going down the same path. Admittedly this doesn't require much creativity or skill, but when the end result is accesibly priced and attractive, there is little to criticise. Update Sep 2011: Actual photos of the production Pan Europ. Update Oct 2011: The Pan Europ I ordered has arrived and I am very pleased with it.
– SJX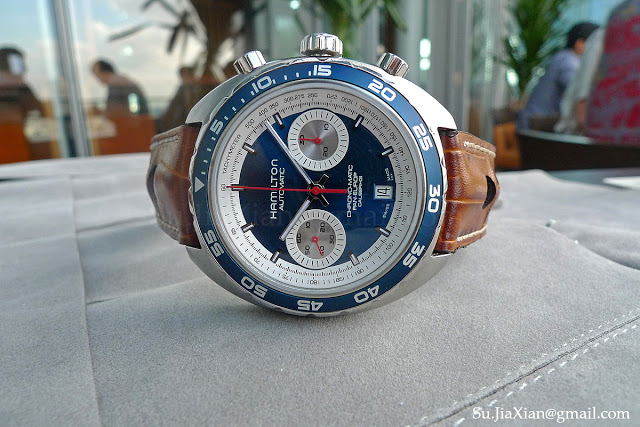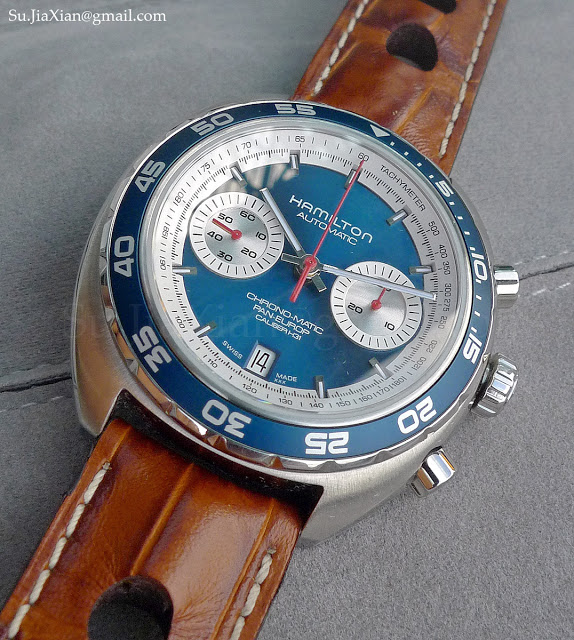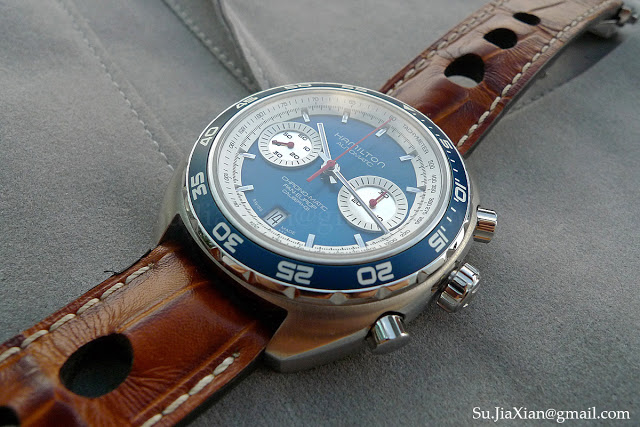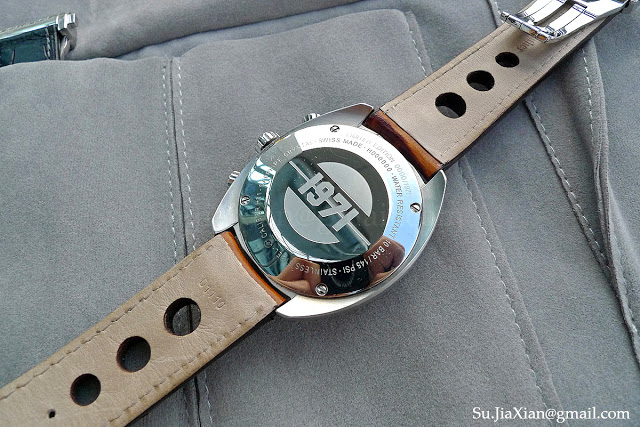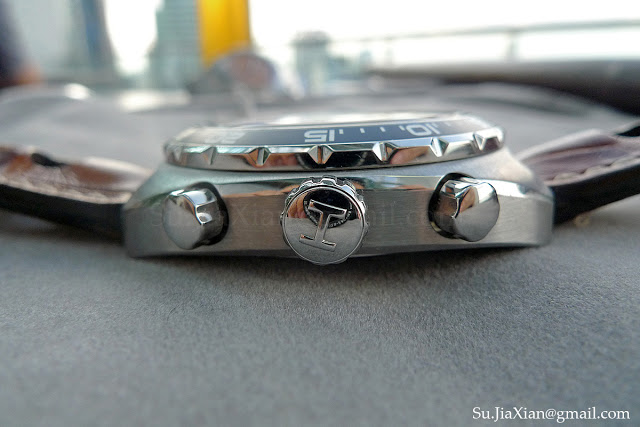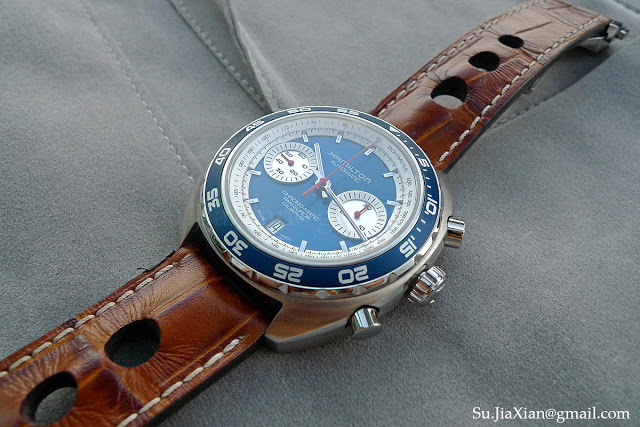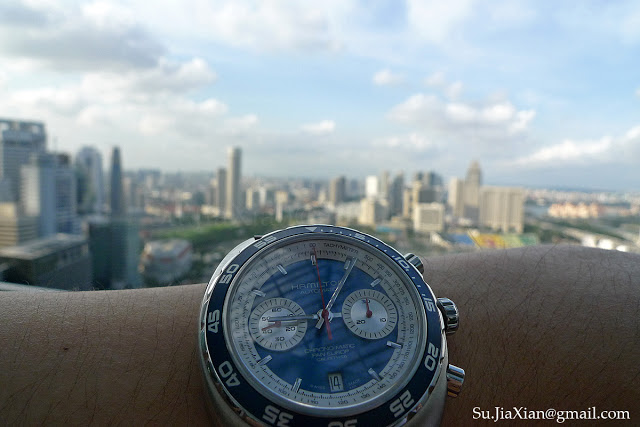 Back to top.
---
You may also enjoy these.