Auction Watch: Pocket Watches and Clocks at Christie's Hong Kong
From cloisonné Patek Philippe to Hermes crystal glass.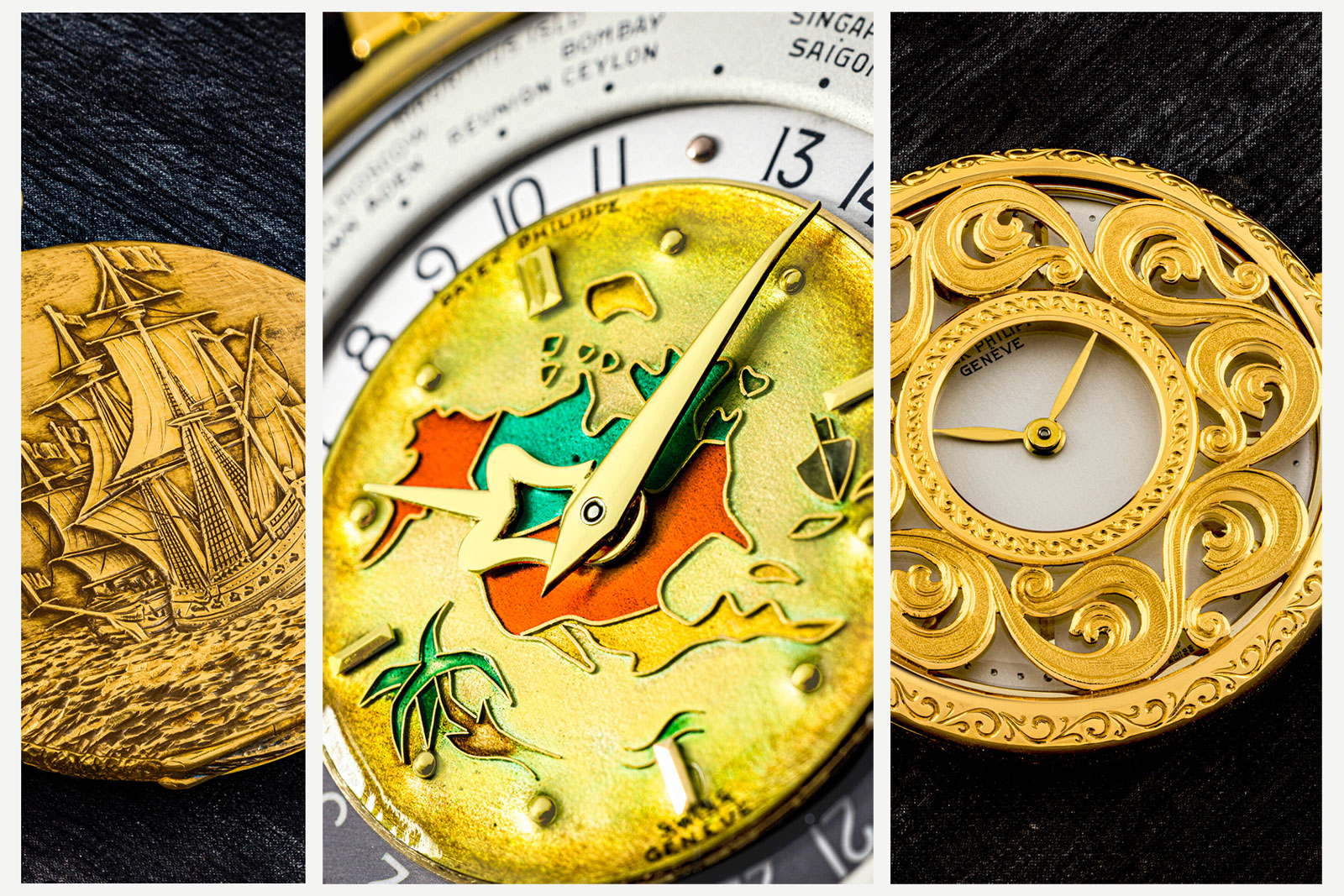 Christie's upcoming Important Watches auction in Hong Kong is a double-session event on November 27 that will be headlined by the first installment of The Triazza Collection, a remarkable accumulation of watches owned by a prominent Hong Kong businessman that includes the Patek Philippe ref. 2499 in platinum (which is not going under the hammer for now).
Amongst the important timepieces in the collection that are going on the block this season are several pocket watches, including two masterpieces from Patek Philippe, one an observatory tourbillon from 1924 and the other a ref. 605 HU world time with a cloisonné dial.
Beyond the Triazza offerings, the rest of the 218-lot catalogue also includes other significant interesting pocket watches, including several possibly unique by Patek Philippe with affordable estimates, including one relief engraved with a 16th century sailing ship. Below we take a look at a some of the notable pocket watches (and one clock) in the auction.
The Important Watches auction (lots 2306-2523), including watches from The Triazza Collection, begins at 1 pm on November 27 – the catalogue is available here.
It's followed by the second session (lots 2201-2282) offering watches from The Champion Collection at 7 pm – see the full catalogue here.
---
Introduced in 2013, the Atmos Hermès was a collaboration between Jaeger-LeCoultre and the Parisian leather goods house. It combined the watchmaker's clock powered by air and the crystal glass of Cristalleries de Saint Louis, the glassmaker owned by Hermès. And the result is easily one of the most striking Atmos clocks to date.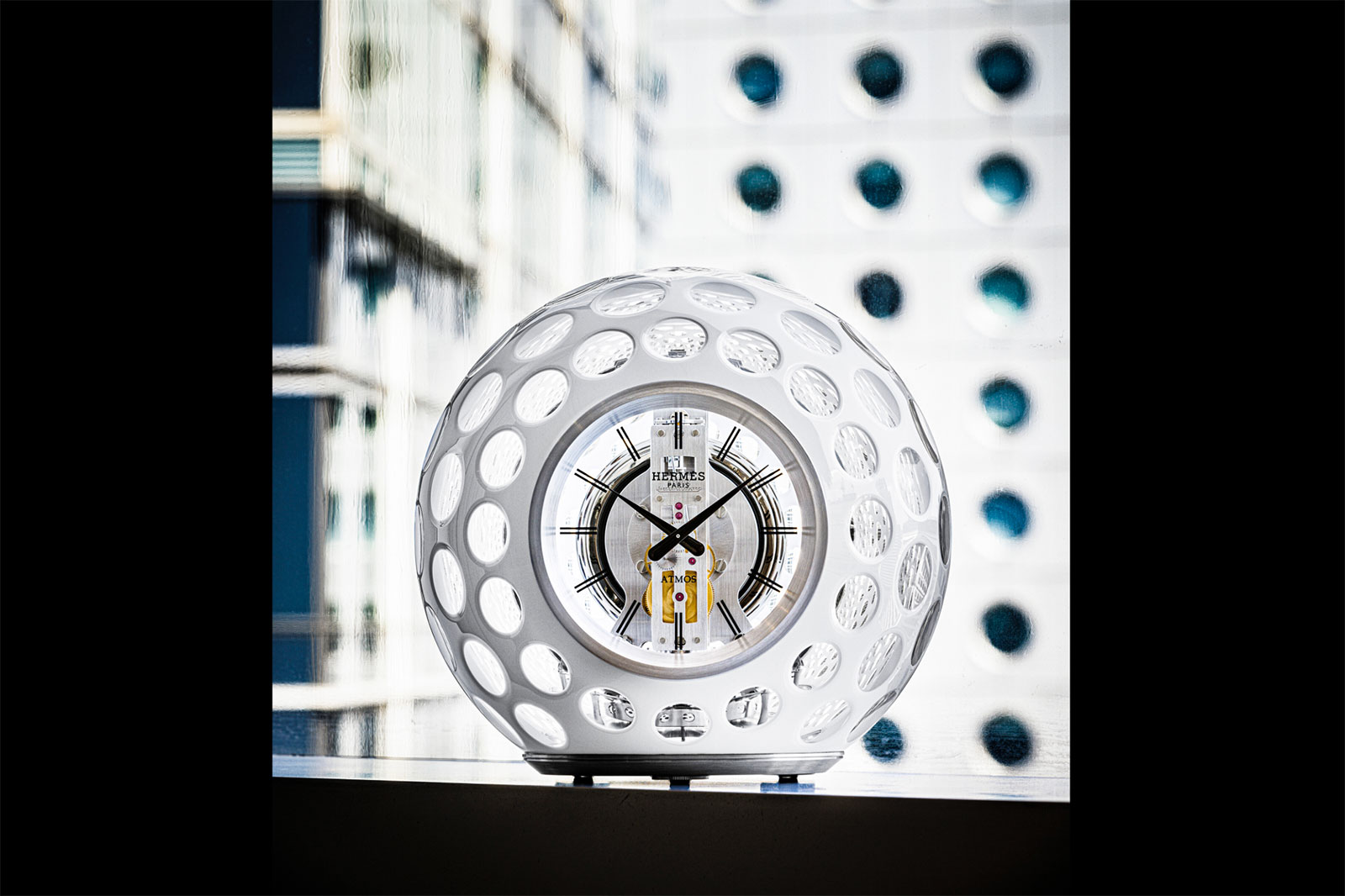 The sphere is actually twin layers of crystal glass, one over the other, cover with a shall of white enamelled glass, giving the clock its dimpled appearance. Within the sphere is the Atmos movement that famously runs on air, or more specifically, ambient changes in temperature that cause a metal cylinder to expand and contract, thus winding the mainspring.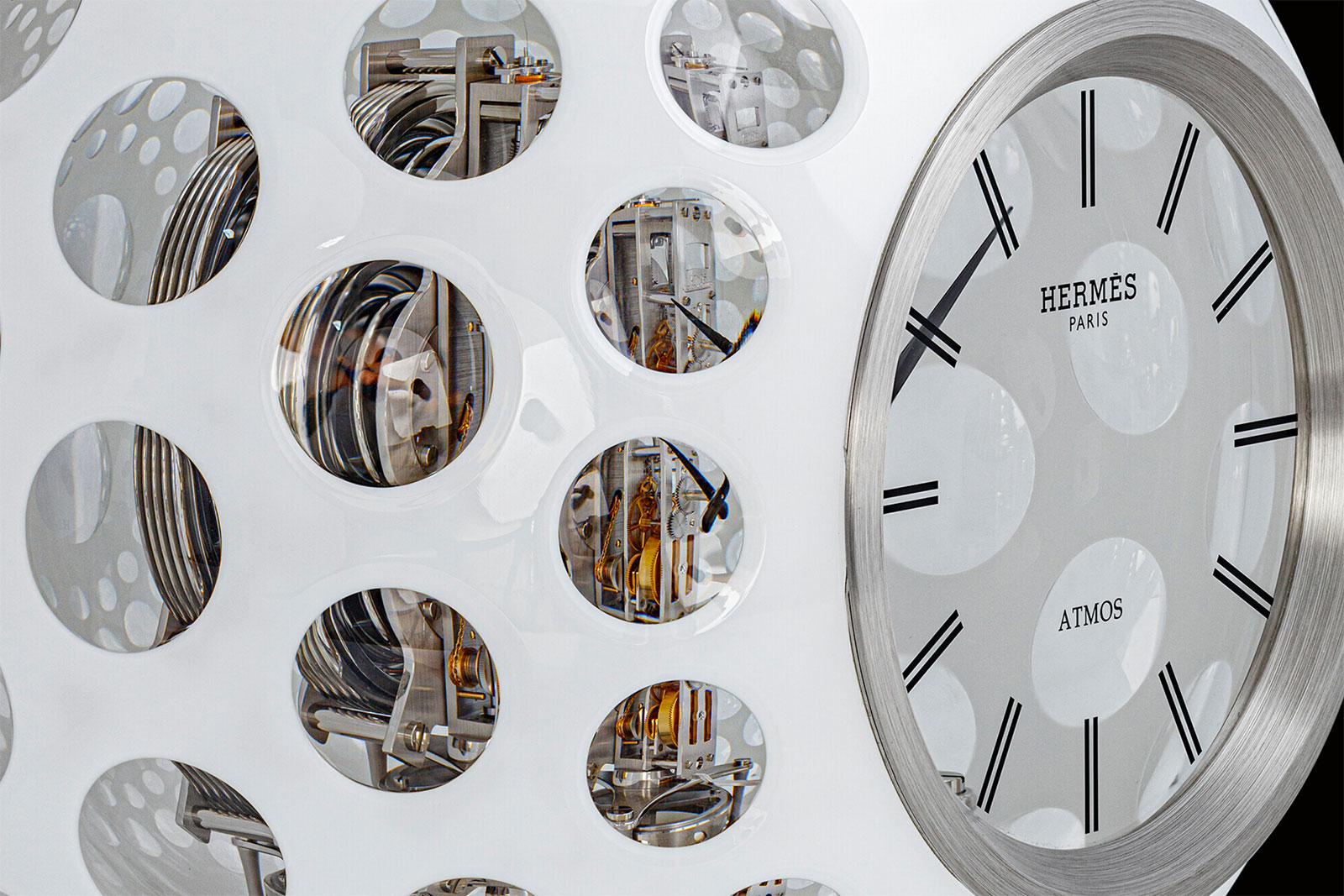 With a retail price of €30,000 at the time, the Atmos Hermes was several times as expensive as the standard Atmos clock but nonetheless sold out in a flash. This example has an estimate of HK$80,000-160,000, or about US$10,000-20,000. For more, visit the catalogue entry.
---
The next lot is something wonderfully discreet from Audemars Piguet. It's a slim minute repeating pocket watch with a minimalist dial that has nothing except a small signature under 12 o'clock. Though the catalogue doesn't indicate its age, I would think it's from the mid 20th century or maybe just after.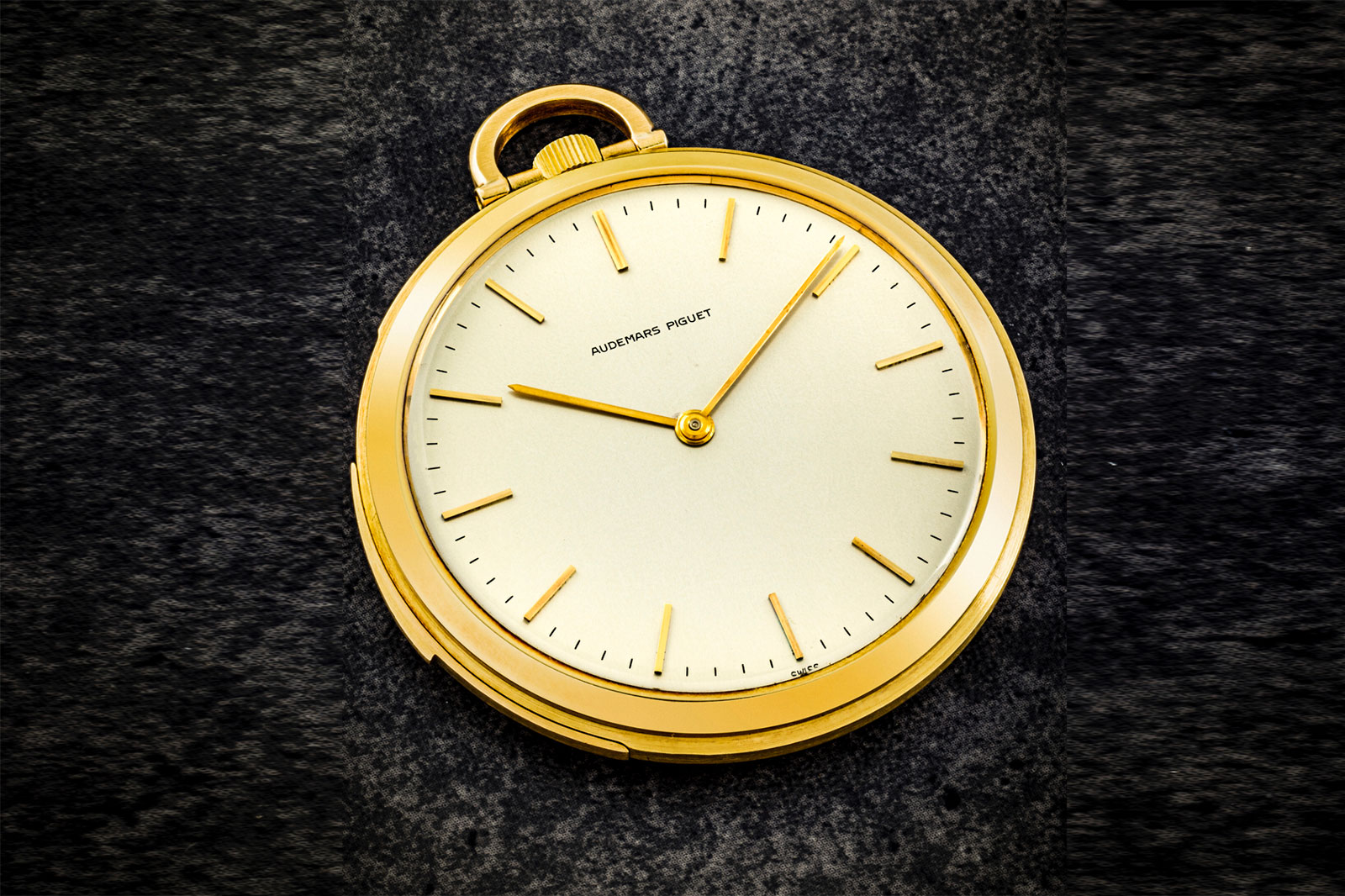 Inside the 48 mm yellow gold case is a classically beautiful minute repeating movement with the gracefully shaped bridges that characterise such calibres from this period.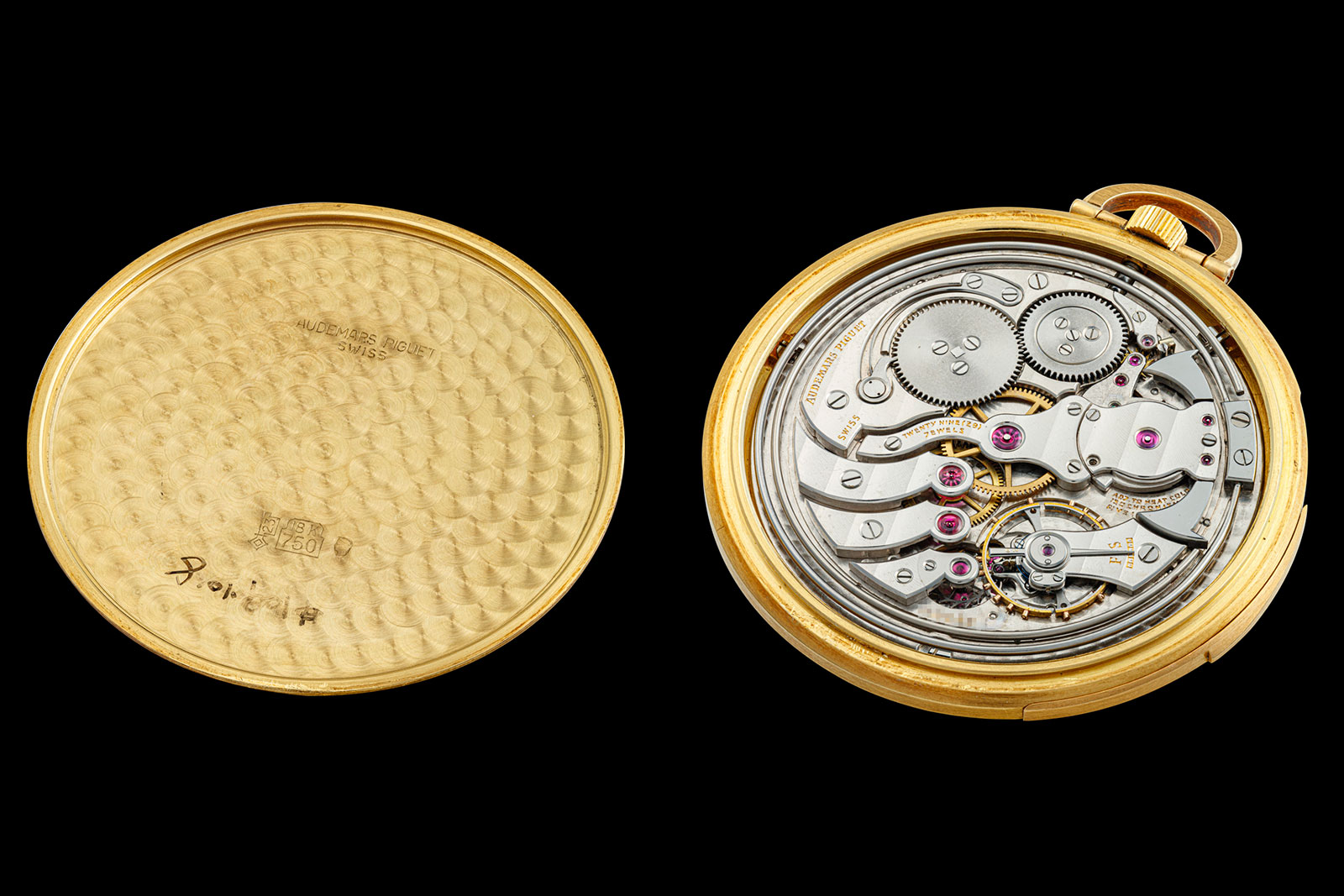 This repeating pocket watch has an estimate of HK$200,000-400,000, or about US$35,000-70,000. For more, as well as a video of the watch striking the time, look here.
---
This is an intriguing and possibly unique version of the ref. 883. Ordinarily found with a plain, polished case, this ref. 883/2 has both its front and back lids open worked and engraved in a manner that brings to mind the Star Calibre 2000 that has a similarly open-worked case.
The covers have both been open worked with ornate curlicues that continue as engraving on their rims as well as the bow. And the open front also means that the time is visible with the lid closed.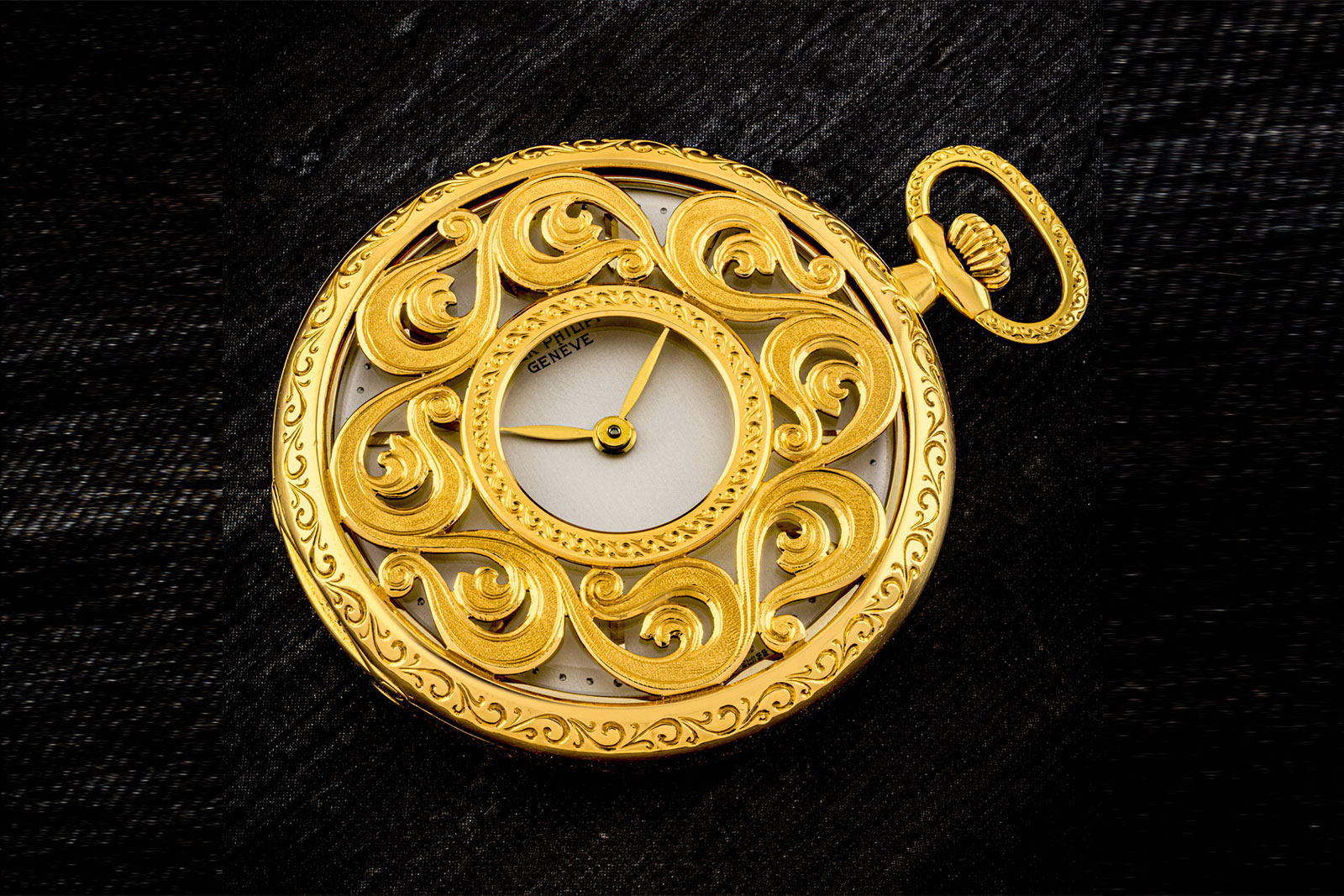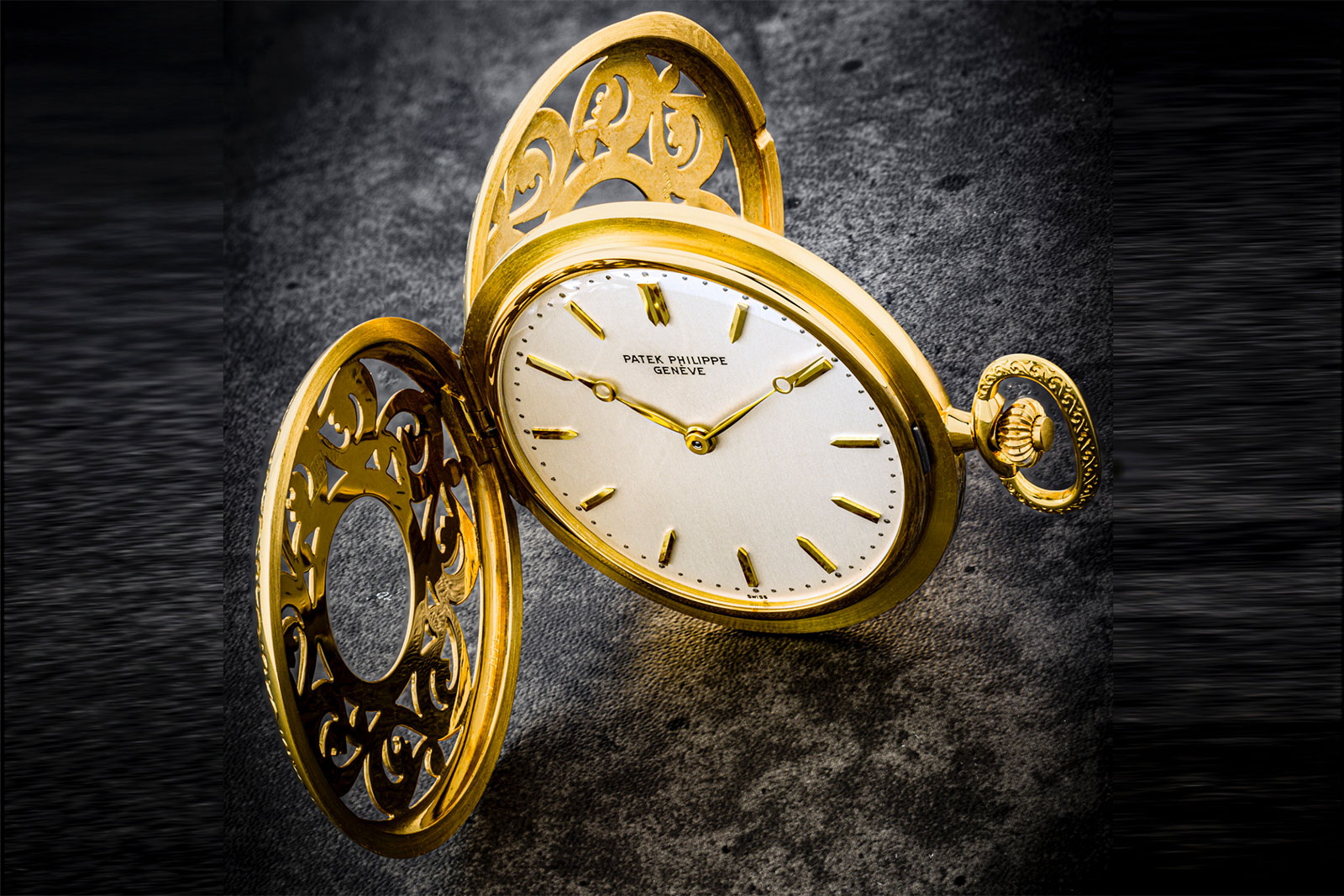 Dating to 1990 according to the accompany archive extract, the watch is powered by the cal. 17-170, a large, manual-wind movement that Patek Philippe still uses in its pocket watches today.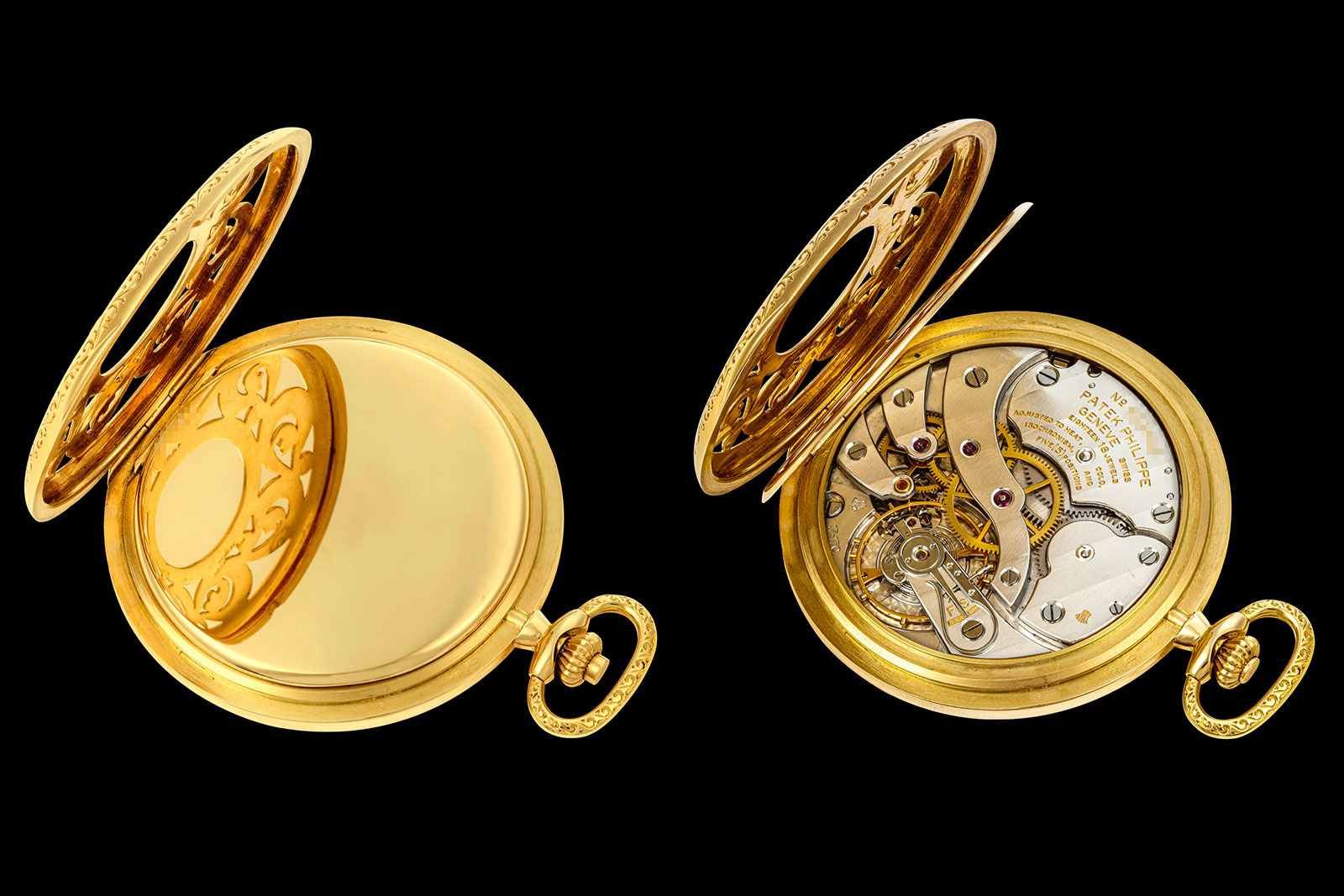 The ref. 883/2 has an estimate of HK$40,000-60,000, or about US$5,000-10,000, an affordable sum for a possibly unique timepiece from Patek Philippe. To know more, read its catalogue entry.
---
Full engraved in relief on both sides, this Patek Philippe ref. 823/5 is a prime example of artisanal case decoration. The ref. 823 is often found with case decoration that ranges from miniature enamel to engraving such as this. According to Christie's, less than a dozen examples of the ref. 823 are known.
Titled "Navires anciens du XVIE siècle", or "Old ships from the 16th century", this watch depicts two different views of European sailing ships, one for each side of the case. Rendered in great detail and fine texture, the engraving is the worker of an E. Kohler, whose signature can be found on other engraved Patek Philippe watches of this period.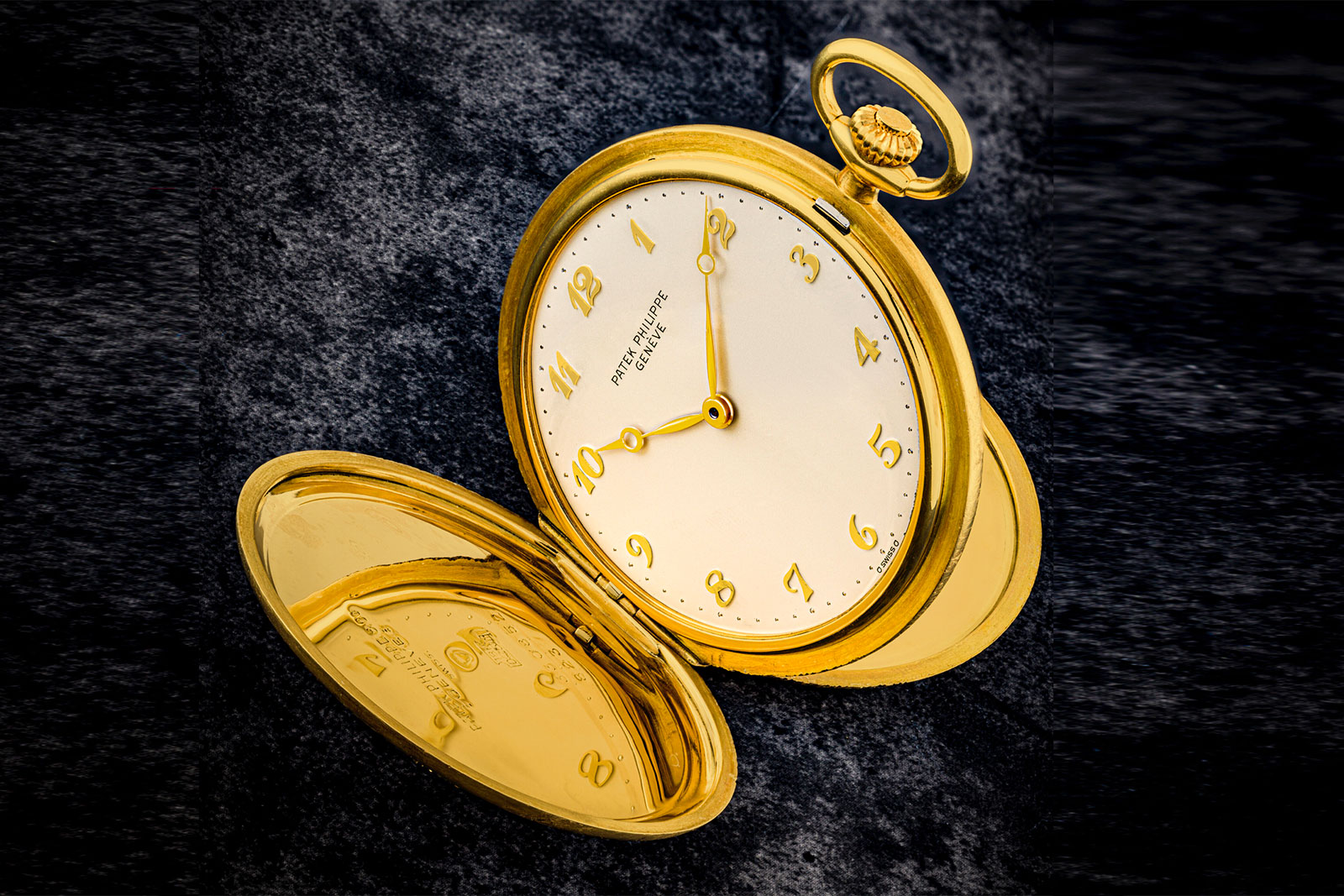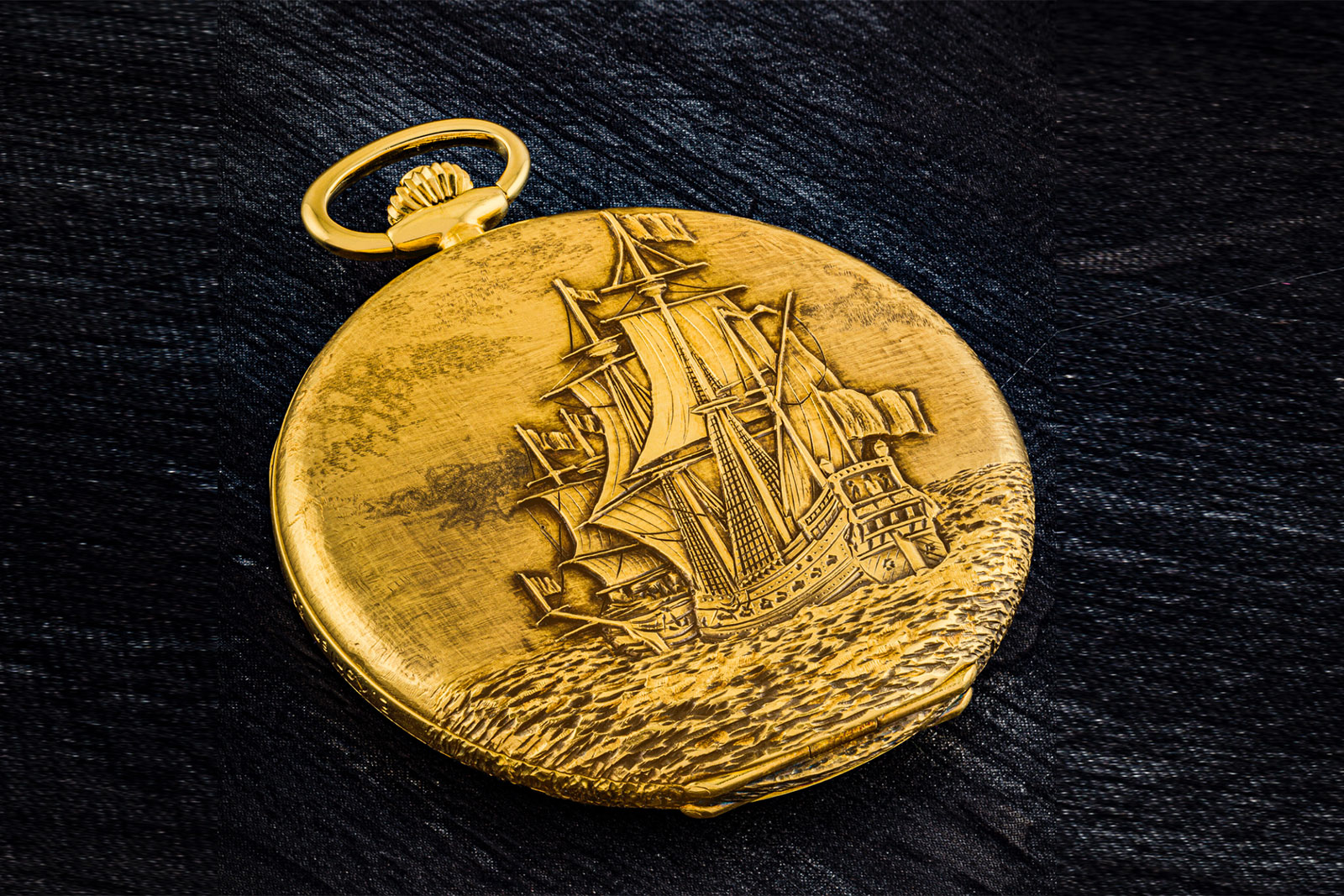 Interestingly, although Christie's states the archive indicates the watch was manufactured in 1971, the engraving is marked "85", reflecting perhaps the slow demand at the time, which was of course during the Quartz Crisis.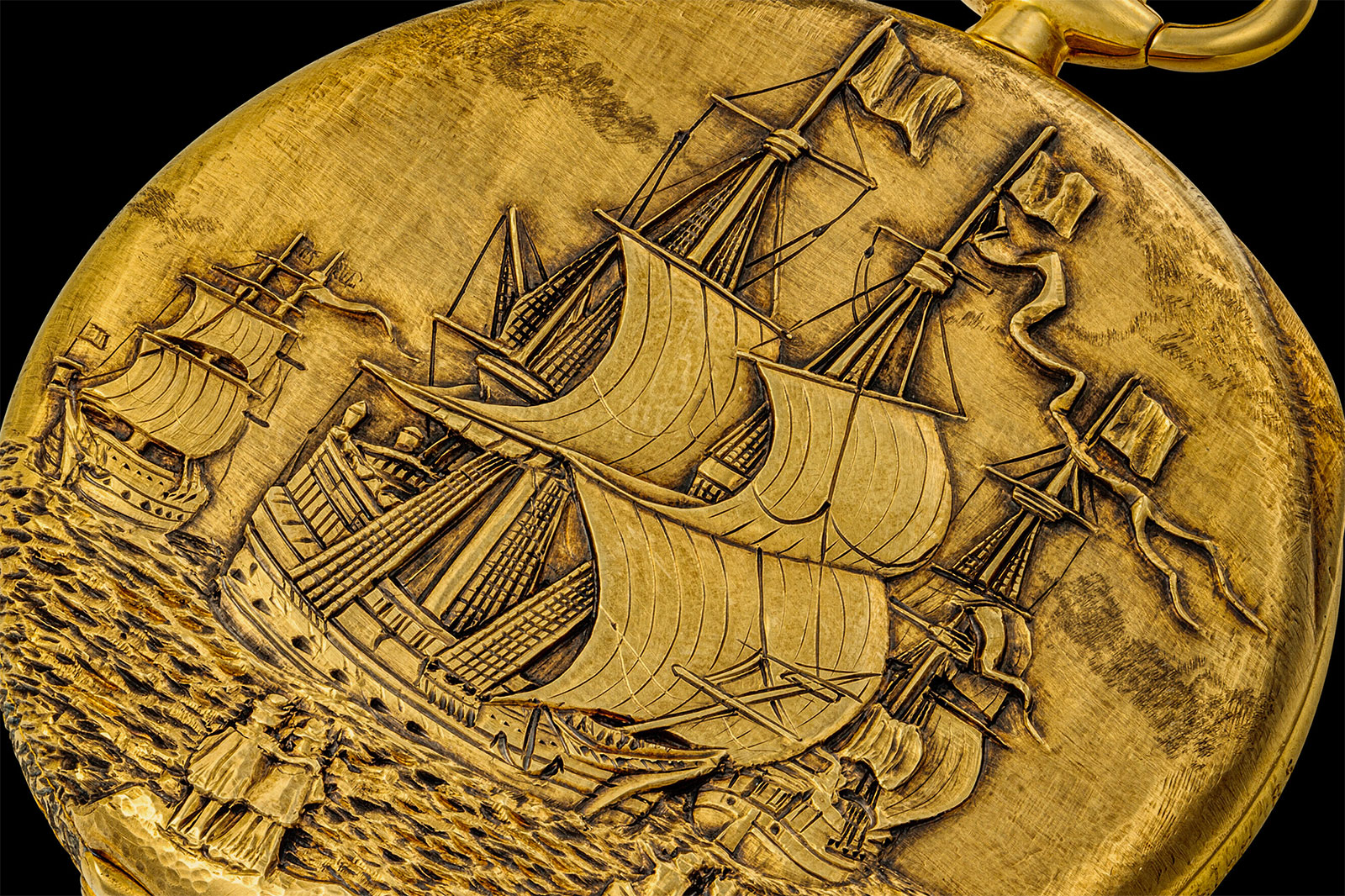 According to Christie's, this watch is being consigned by the son of the original owner. The estimate is HK$80,000-160,000, or about US$10,000-20,000. To see more details about this pocket watch, check out its entry.
---
Undoubtedly one of the top lots of the auction is this Patek Philippe tourbillon pocket watch. It won first prize at the Geneva Observatory chronometer trials in 1931. One of the watches from The Triazza Collection, this pocket watch scored 782 out of 1,000 points, ranking it 13th of 50 prize-winning watches, putting it amongst the best of over 600 timepieces submitted to the observatory that year.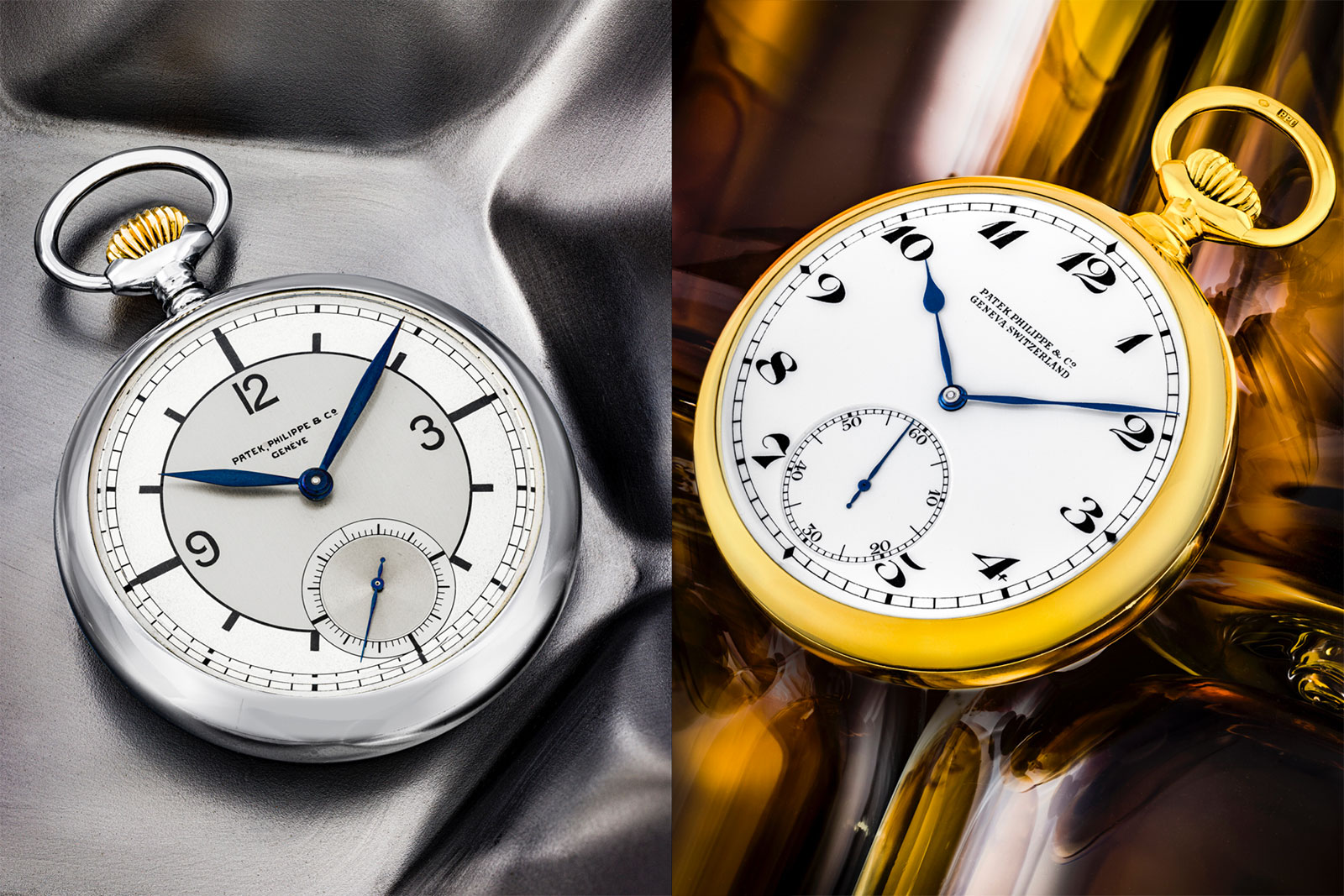 The movement is of course magnificent. It's a large, 22"' calibre with a tourbillon carriage made by James Pellaton, a noted watchmaker who was a teacher and especially famous for the tourbillons he made for Patek Philippe and Girard-Perregaux. It has the three-armed cage secured by an asymmetrical bridge that was Pellaton's trademark.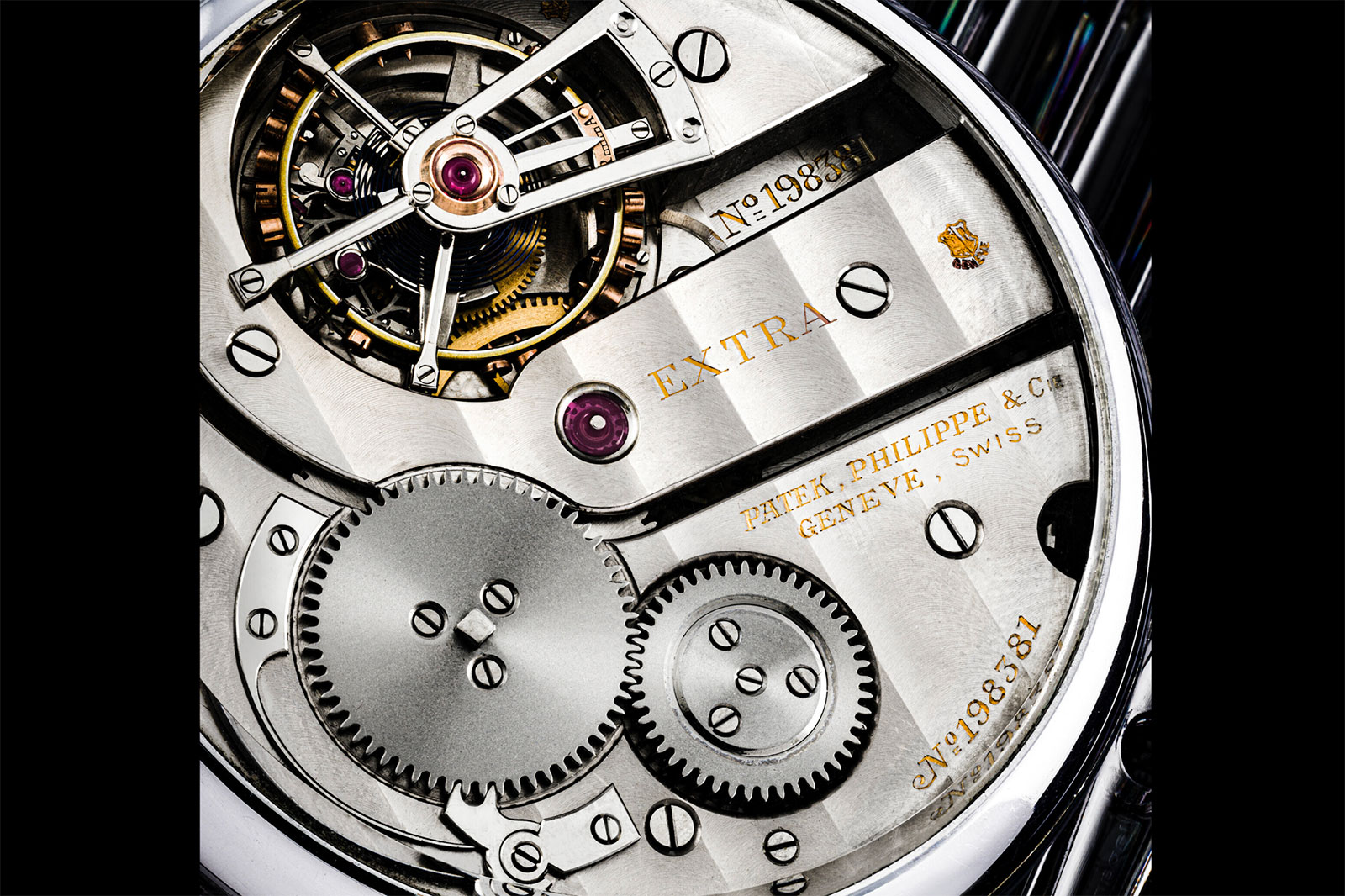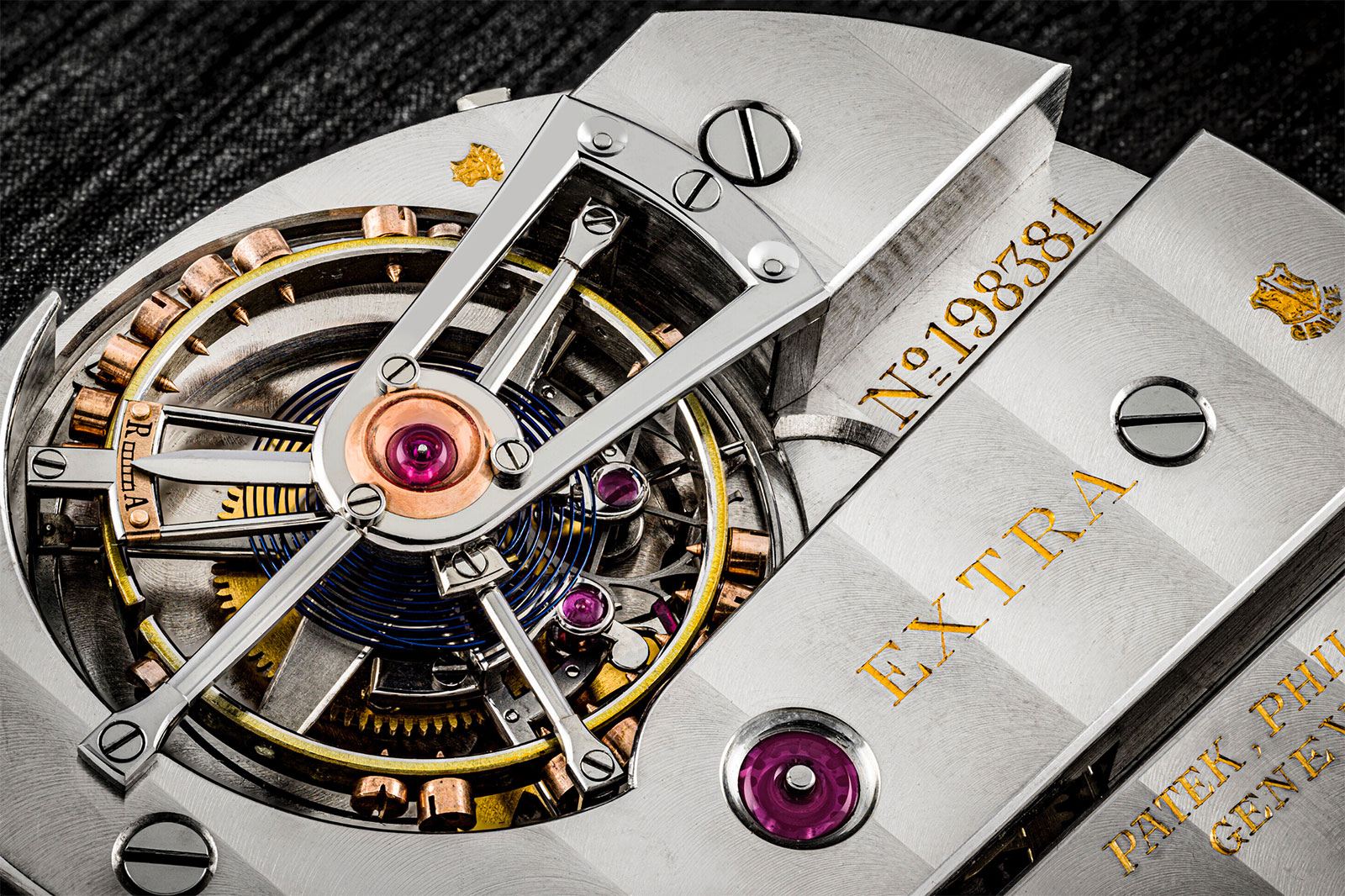 Patek Philippe is known to have made only a hand of tourbillon pocket watches, making this watch exceedingly rare. And to add to its appeal, this watch is the only example known to have both original cases – the steel case and "sector" dial used for the observatory trial as well as the fancier gold case and enamel dial it was later sold in.
This watch has been sold at auction once a decade since the 1990s. The first time was at Antiquorum in 1996 when it achieved CHF245,500. The second time was at Antiquorum 12 years later with result unknown. And then in 2015 it sold at Phillips for HK$4.84 million, or about US$619,000.
Now it has an estimate of HK$5.5-11 million, or about US$700,000-1.4 million. Learn more about this special pocket watch in its entry.
---
Exemplifying Patek Philippe's mid-20th century watchmaking, this ref. 605 HU (the suffix is short for heures universelle, or "universal time") combines the world time complication invented by Louis Cottier with a cloisonné enamel dial depicting the North American continent.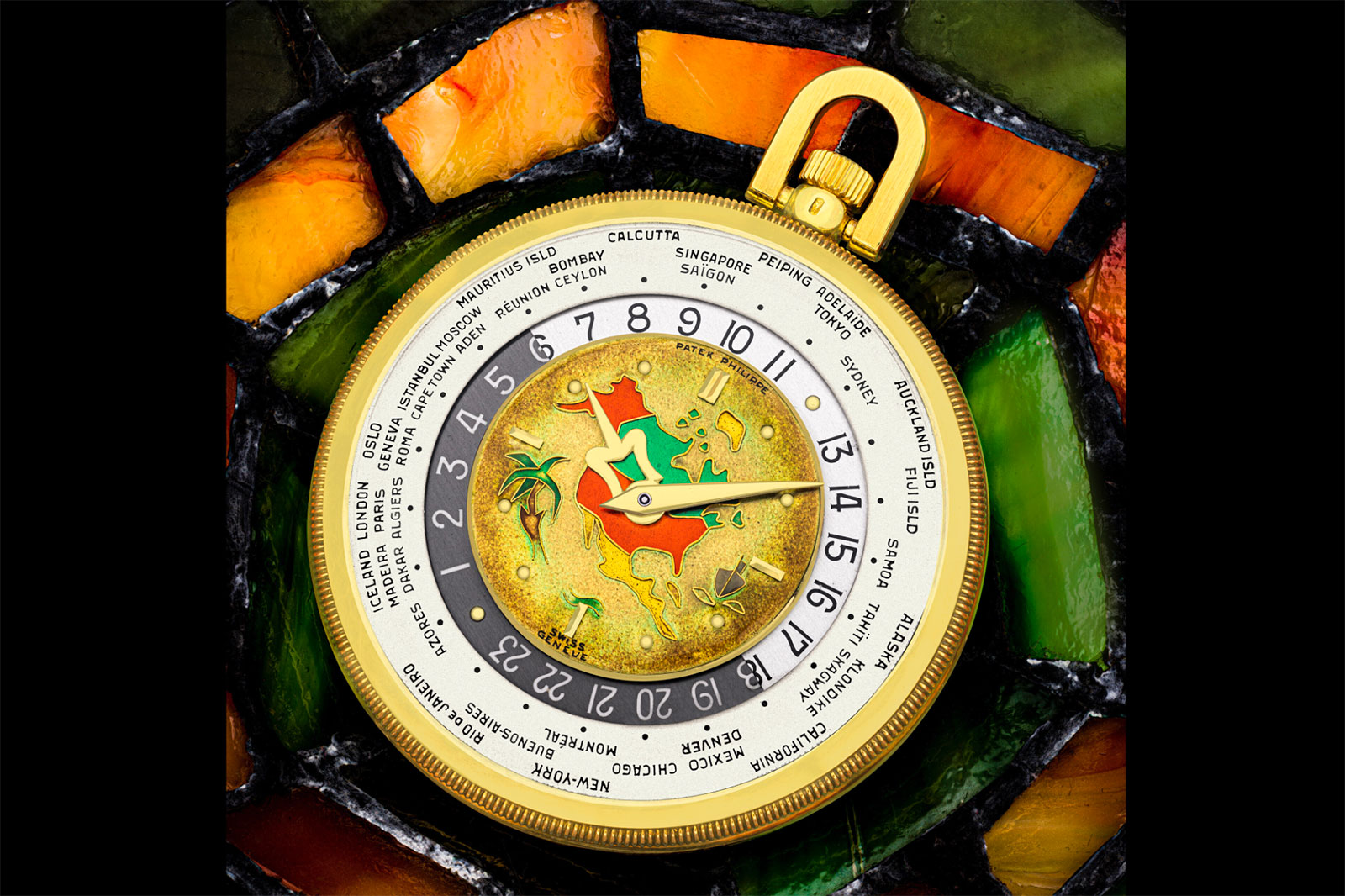 According to Christie's, about a hundred of the ref. 605 HU were made between 1939 and 1964. It was available with a metal or cloisonné dial, and only a dozen examples are known with a cloisonné dial today. And of the 12, only four have a dial depicting North America.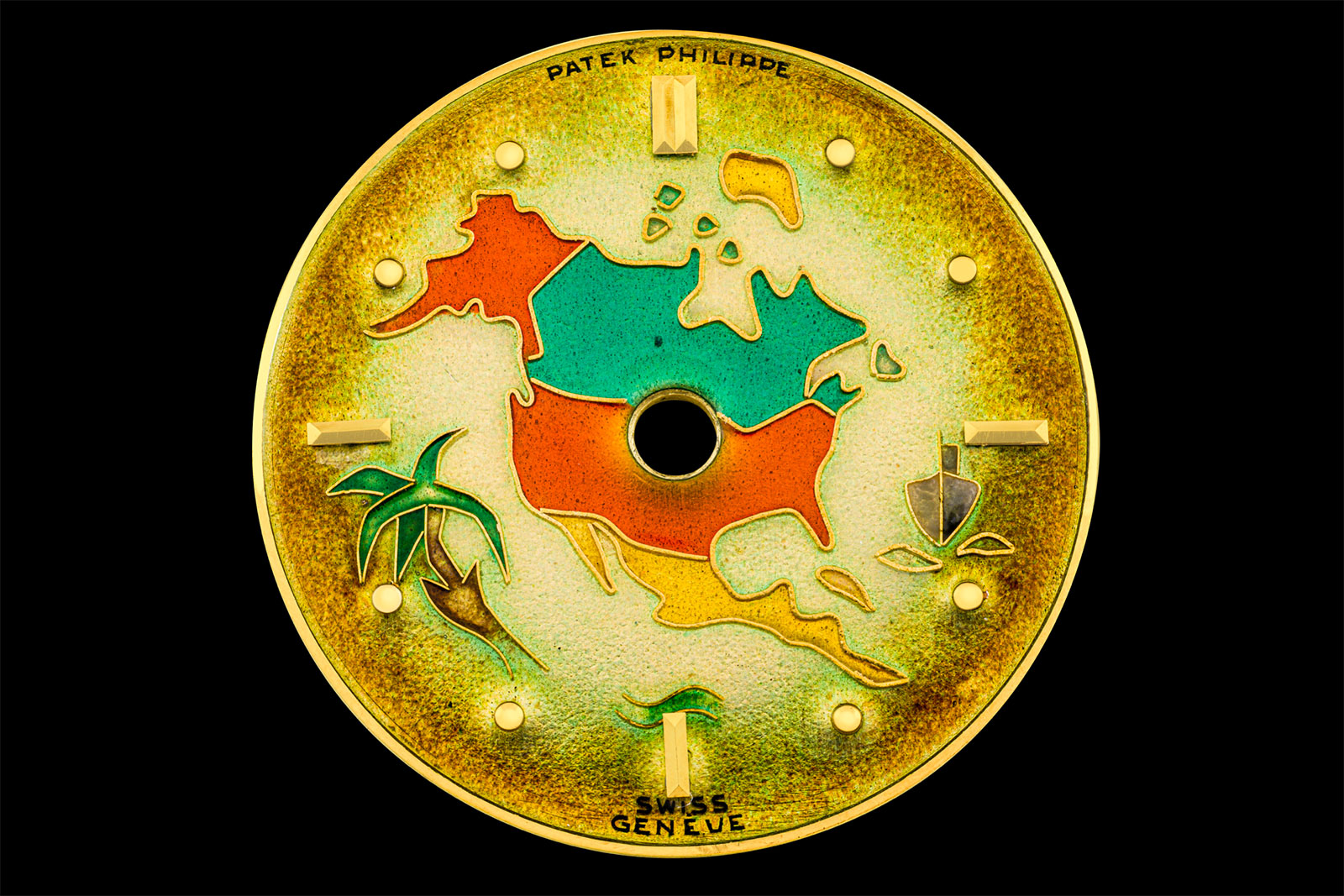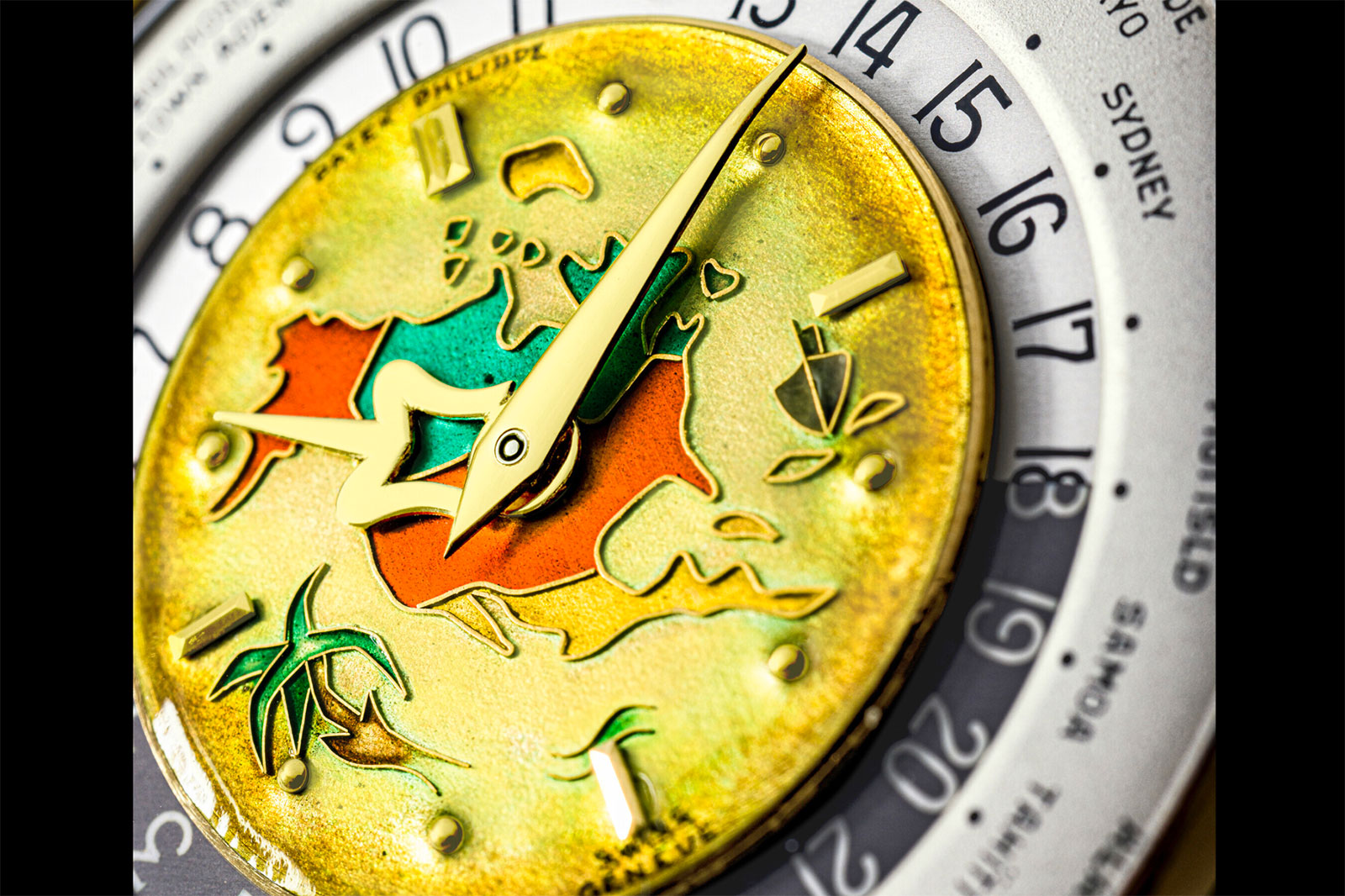 This particular example is notable for its well-document provenance. For almost five decades from the time it was sold by Tiffany & Co. in New York in, this watch belong to Esmond Bradley Martin, an American banker whose watches were sold by Sotheby's in 2002 after he passed away.
A year later the watch reappeared at Christie's where it sold for just under US$110,000. And then in 2012 it was sold once again by Christie's for CHF687,000 where it went to the owner of The Triazza Collection.
Now the ref. 605 HU is estimated at HK$7.0-14 million, or US$900,000-1.8 million. For more details, view more on its entry.
---
Preview and auction details
All lots will be on show during the preview in Hong Kong during the run-up to the auction. Both the preview exhibition and sale will happen at the Hall 3D of the Hong Kong Convention and Exhibition Centre.
Hall 3D, Hong Kong Convention and Exhibition Centre
1 Harbour Road
Wanchai, Hong Kong
Preview
November 26, 10:30 am – 6:30 pm
November 27, 10:30 am – 12:00pm
Auction
November 27, 1:00 pm (lots 2306-2523)
November 27, 7:00 pm (lots 2201-2282)
All times and dates are local to Hong Kong (GMT+8).
The catalogues for both sessions are online – the first that includes The Triazza Collection and the second comprising watches from The Champion Collection.
---
This was brought to you in collaboration with Christie's.
Back to top.
---
You may also enjoy these.