Citizen Introduces the Hakuto-R GPS Chronograph
A space-age watch, literally.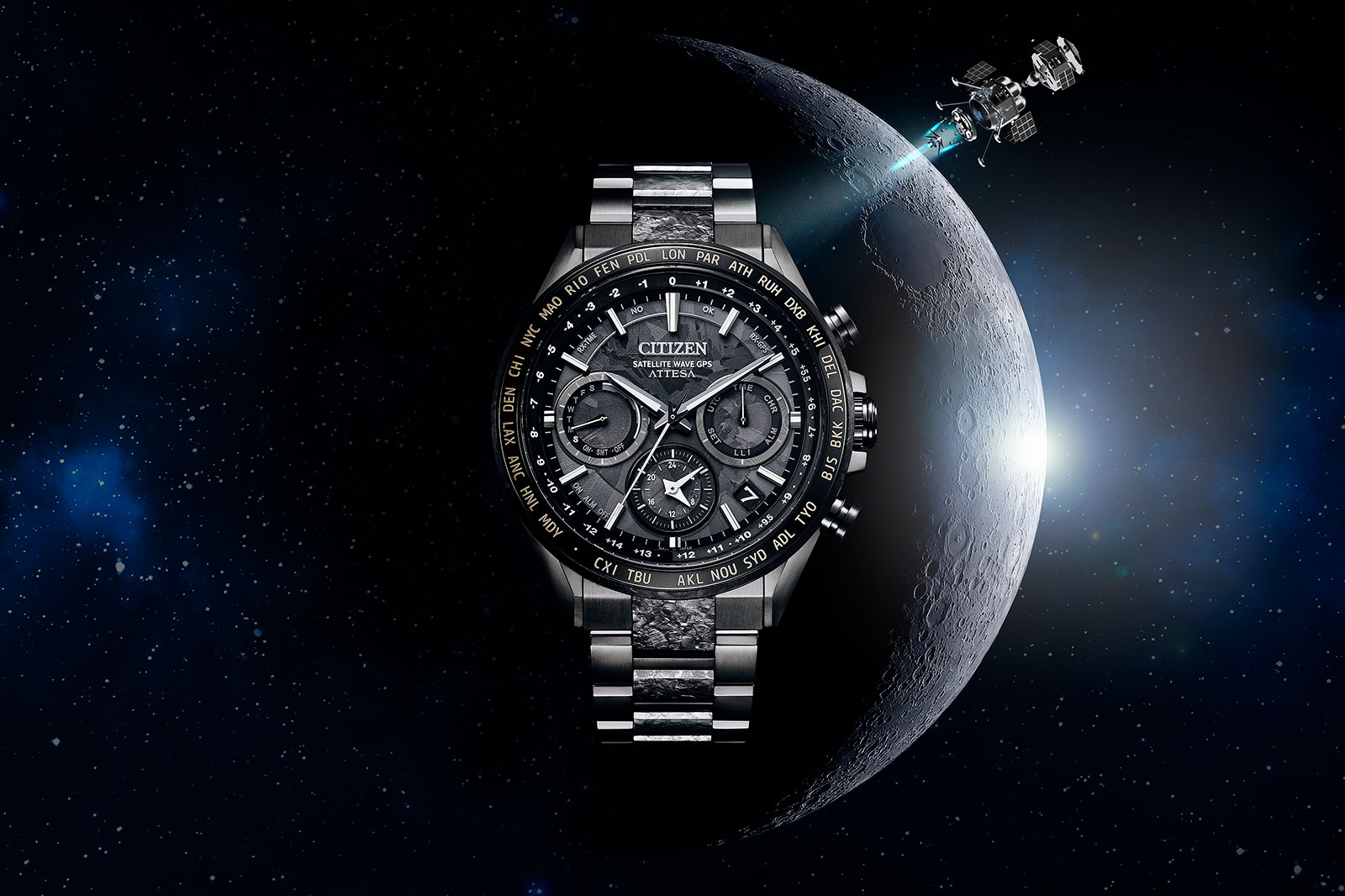 Having debuted the world's first titanium wristwatch in 1970 – it was the X-8 Chronometer with a case of nearly pure titanium – Citizen now boasts some 50 years of experience with the lightweight metal. Now the brand has taken its materials expertise into outer space, literally. Citizen supplies its proprietary Super Titanium alloy to ispace, a Japanese company that specialises in robotic spacecraft technology for landers and rovers.
Ispace utilises Super Titanium for the legs of the lunar lander slated to launch around the end of 2022. Known as Hakuto-R, the ispace lunar programme now as its own commemorative watch, the Citizen Hakuto-R Collaboration Satellite Wave GPS F950. Its case is naturally Super Titanium but some components are made of "Recrystallised Titanium", a unique, textured alloy that evokes the Moon's surface.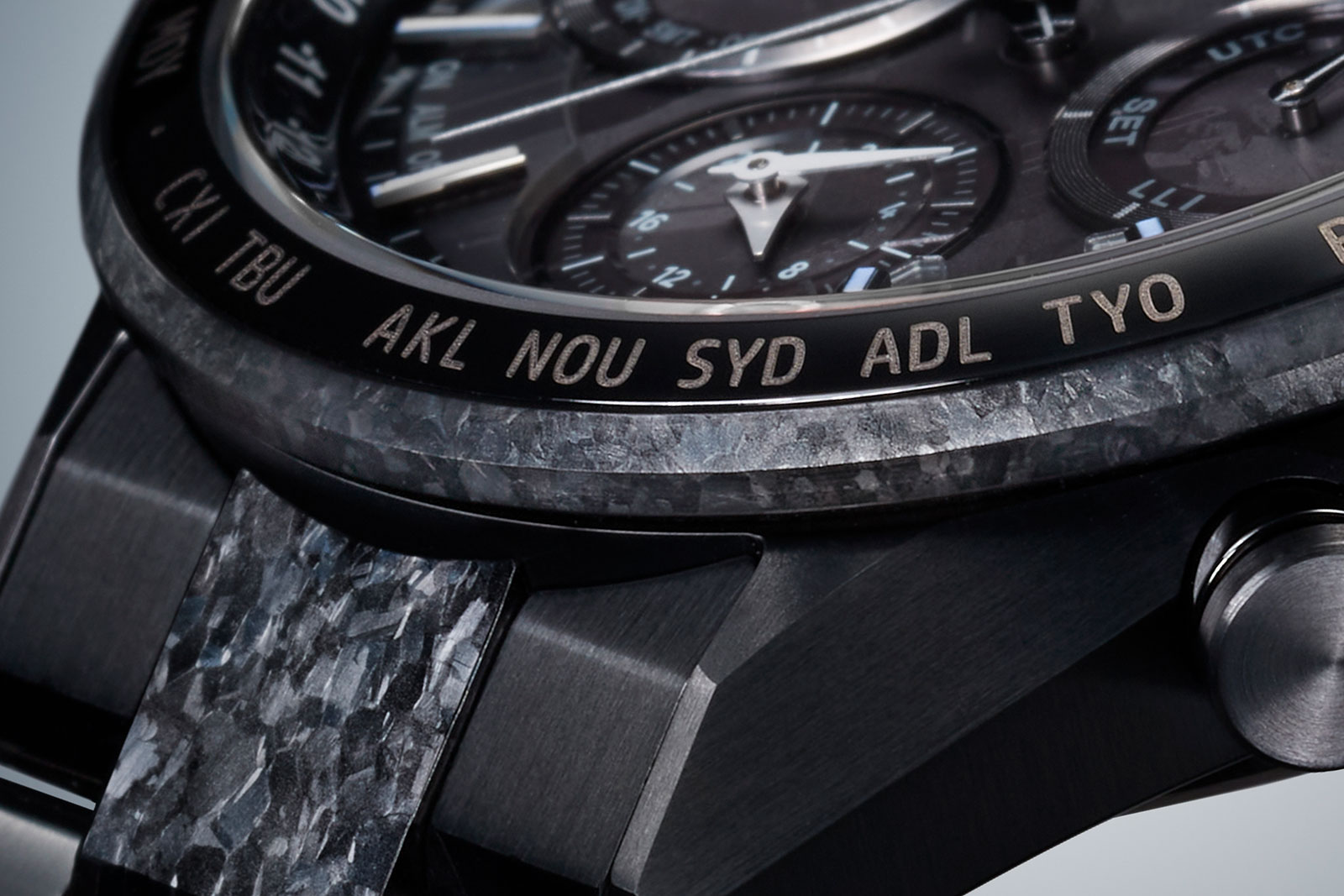 Initial thoughts
Like many high-end quartz watches, the Hakuto-R is an electronic grand complication – it features a perpetual calendar, world time, a 1/20th of a second chronograph, and then some.
Though this isn't the first Hakuto-R collaboration, it is the most appealing in terms of aesthetics. It looks the part for a high-end quartz watch – even without the GPS sync it will run within five seconds a month.
It has busy, complex aesthetics entirely appropriate for a watch packed with various cutting-edge features. But like Citizen's other high-end electronic watches, also excellent fit and finish on the external components such as the case and dial, which is most obvious with the textured titanium parts of the case and bracelet.

In fact, the build quality is comparable to mechanical chronographs in its price range (which is about US$3,000). And it is arguably more interesting in technical terms than mechanical chronographs at this price, most of which rely on stock movements from ETA and Sellita.
At about US$3,000, the Hakuto-R is priced comparably to high-end quartz watches offered by Casio and Seiko that have similar functionality, but it stands out for its tangible connection to space exploration.
All-in-one
The Hakuto-R has the typical functions of an electronic watch, but that's not all. It is solar-powered – Citizen has perhaps the most advanced solar technology for wristwatches – and more importantly, it is also equipped with a GPS satellite syncing capability, which means the simple press of a button will synchronise the time displayed with the nearest GPS satellite, ensuring its timekeeping is spot on. Without satellite reception, when in a building for instance, the movement will keep time to within five seconds a month.
Beyond its functions, the Hakuto-R has an appealing aesthetic in terms of materials and finish. The dial is surprisingly elaborate in terms of materials: it's textured to resemble Recrystallised titanium while its registers are sunken and its twin scales are in contrasting finishes.
And the case is made of Super Titanium, just like the legs of the ispace lunar lander. But it is further coated with Duratect DLC – a hard, carbon-based layer – giving it a hard-wearing surface that is scratch resistant while also helping preserve the definition and case finish.
---
Key Facts and Prices
Citizen Hakuto-R Collaboration Satellite Wave GPS F950 Limited Model
Ref. CC4044-53E
Diameter: 44.3 mm
Height: 16 mm
Material: Super Titanium with Duratect DLC coating and Recrystallised Titanium
Crystal: Sapphire
Water resistance: 100 m
Movement: F950
Functions: Hours, minutes, seconds, day, date, second time zone, chronograph, alarm, and satellite wave GPS; accuracy of ±5 seconds per month without GPS sync
Winding: Eco-Drive
Power reserve: Five years
Strap: Super Titanium and Recrystallised Titanium
Limited edition: 1000 pieces
Availability: At Citizen retailers and boutiques from July 2022
Price: 290,000 Japanese yen, excluding taxes
For more, visit Citizenwatch-global.com.
---
Update June 28, 2022: Added movement accuracy without GPS sync.
Back to top.
---
You may also enjoy these.