Auction Watch: "New Old Stock" Rolex Milgauss Ref. 1019 and F.P. Journe Octa Chrono 38 mm
A perfect pair of this and that on Loupe This.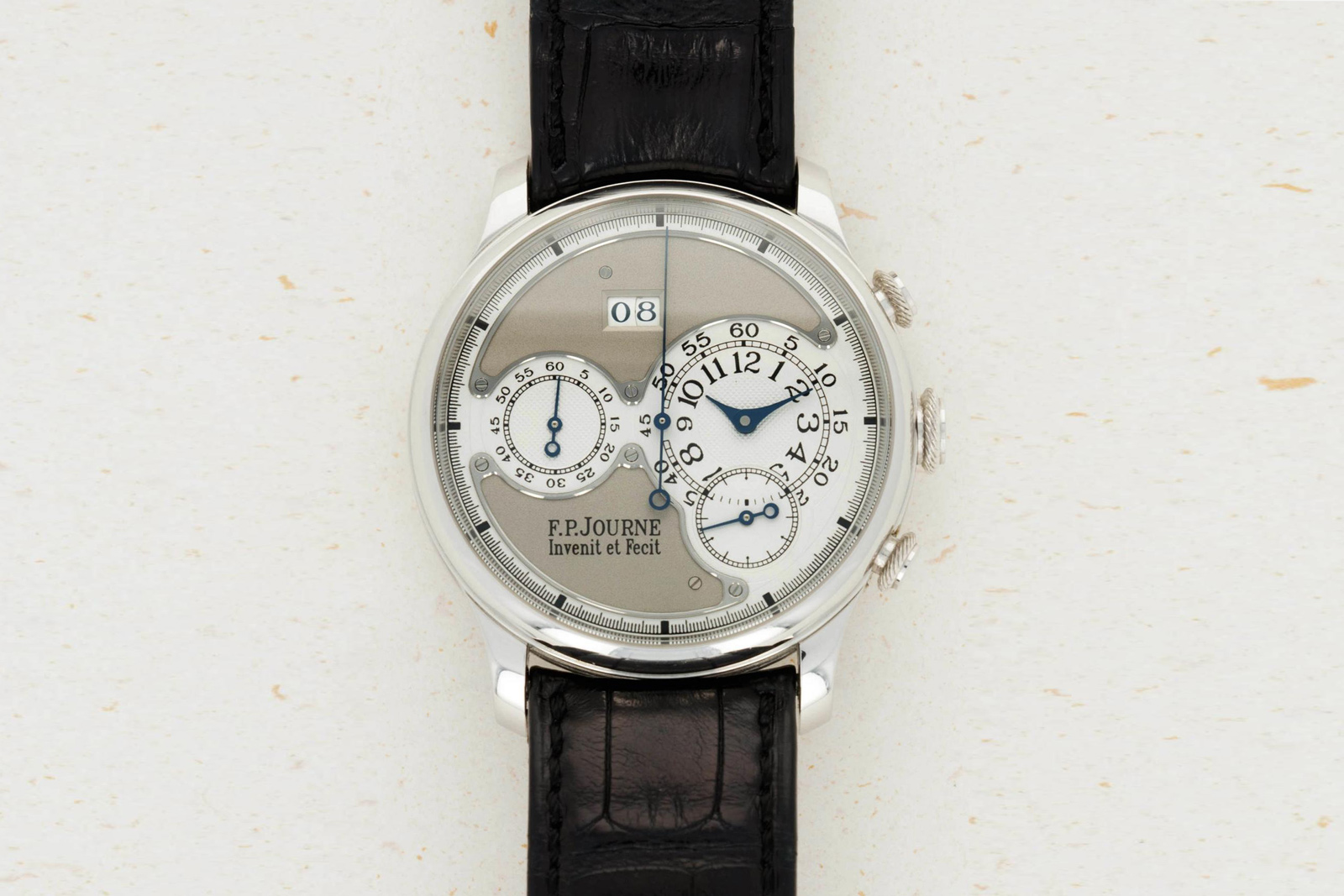 A newcomer to the world of watch auctions, Loupe This was founded by a pair of industry veterans and operates in a distinctly 21st century manner: sales are conducted entirely online, with about ten watches on the block at any one time.
The offerings on Loupe This are diverse. In December 2021 it sold an example of our Habring2 Erwin "Star" for US$15,400 including fees, while the latest to go under the hammer are two interesting, long-discontinued watches from notable watchmakers based in Geneva – but otherwise radically different.
One is the a Rolex Milgauss ref. 1019 – in pristine, "new old stock" condition – and the other, an F.P. Journe Octa Chronographe 38 mm.
---
Produced from 1960 to 1988, the ref. 1019 was the longest-running reference of the Milgauss, the brand's famous magnetism-resistant watch conceived for engineers and nuclear scientists.
Despite the lengthy production run, the ref. 1019 is relatively rare because the model wasn't produced in sizeable numbers for the simple reason that it didn't sell well. In fact, Rolex discontinued the Milgauss altogether in 1988, before reviving it some two decades later.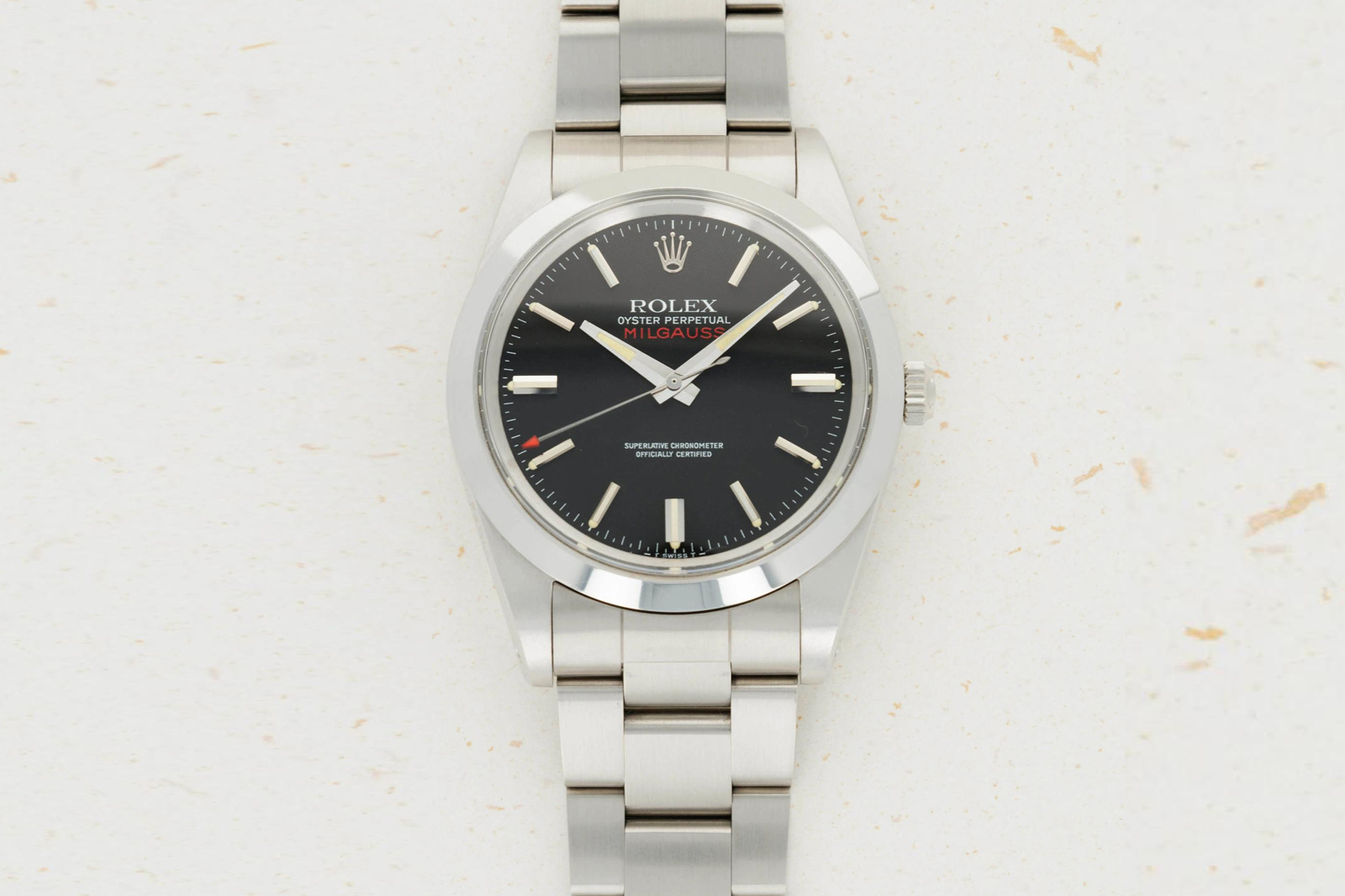 While the rarity certainly boosts its appeal, the ref. 1019 is attractive and unusual for being one of the most fuss-free Rolex "Professional" sports watch. The ref. 1019 is also the simplest version of the Milgauss, doing without the rotating bezel or "lightning" seconds hand found on earlier models.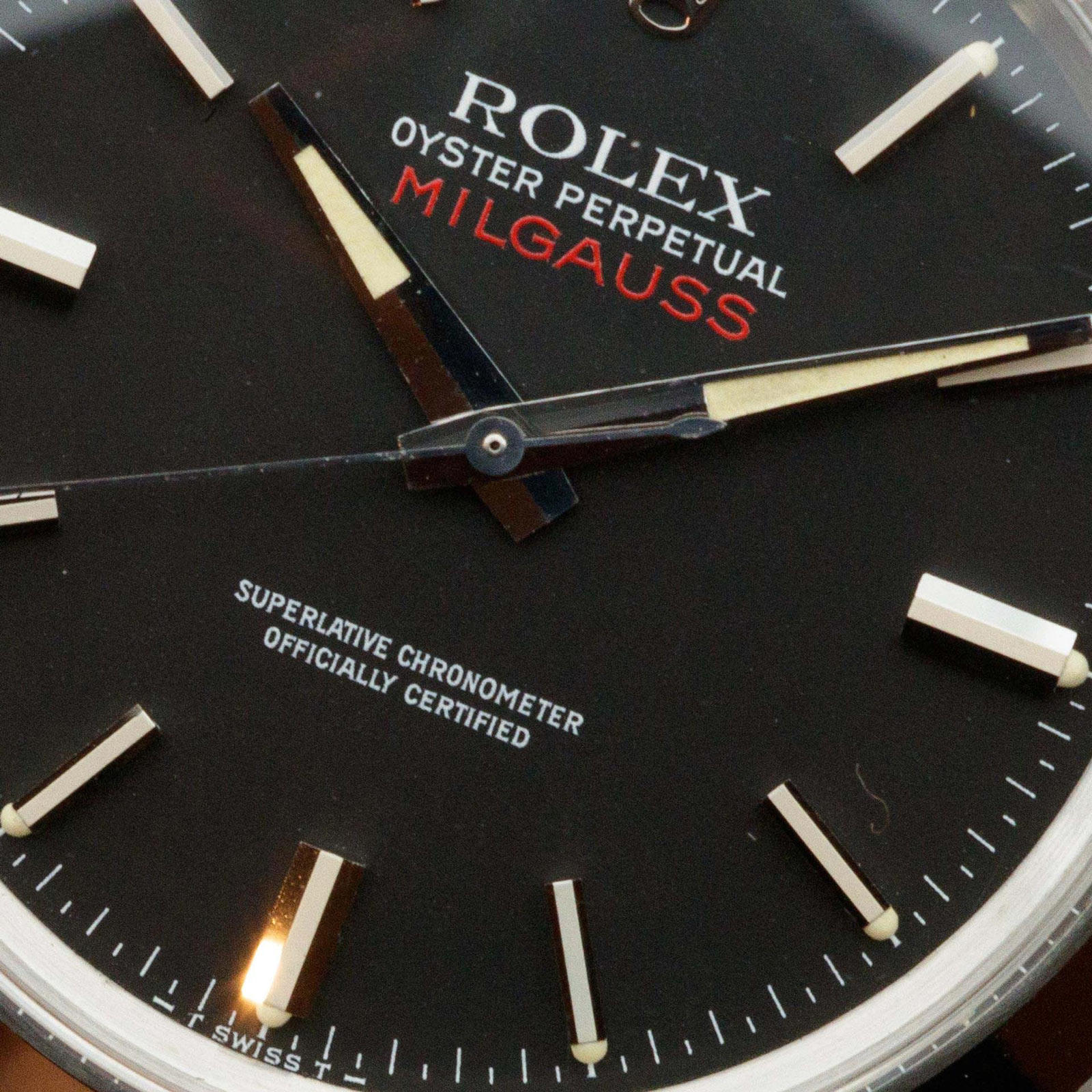 It has a no-nonsense, functional dial that's made interesting with red accents in the form of the model name as well as the tip of the second hand.
And that functional elegance is continued in the modest, 38 mm case that's arguably perfectly sized for a no-frills sports watch. Within the case is the soft-iron cage that gives the Milgauss resistance to magnetism of up to a thousand Gauss – or mille Gauss in French.
Notably, the present example is a "full set" in a "new old stock" condition – it is essentially in the same state as it would have been when purchased brand new in the 1980s, save for some ageing of the tritium on the dial and hands.
The "NOS" ref. 1019 has an estimate of  US$30,000-50,000. The auction runs until 12:00 pm GMT-5 (New York) on February 2, or 1:00 am GMT+8 (Singapore) on February 3, on Loupethis.com.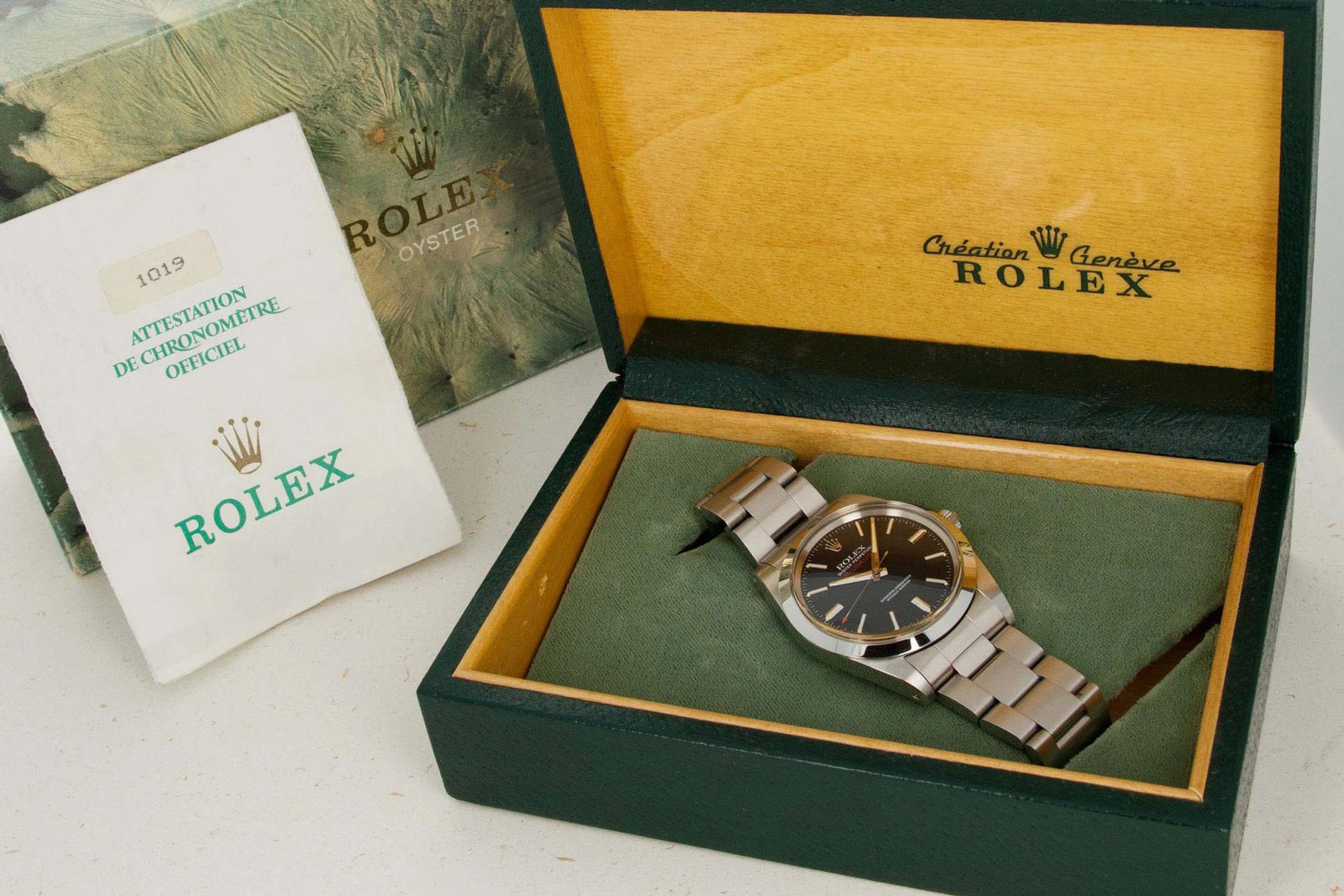 ---
While the Milgauss was in production for almost three decades, the F.P. Journe Octa Chronographe was a short-lived model that was in the catalogue only from 2004 to 2008.
Notable for being a flyback chronograph with a big date – an unusual combination replicated by few others, Lange being a notable exception – the Octa Chronographe is also self-winding, like all Octa watches. Yet it manages to squeeze all that into a thin case that's just 10.6 mm tall – a feat of slim engineering that is very much typical of Francois-Paul Journe's first two decades of work.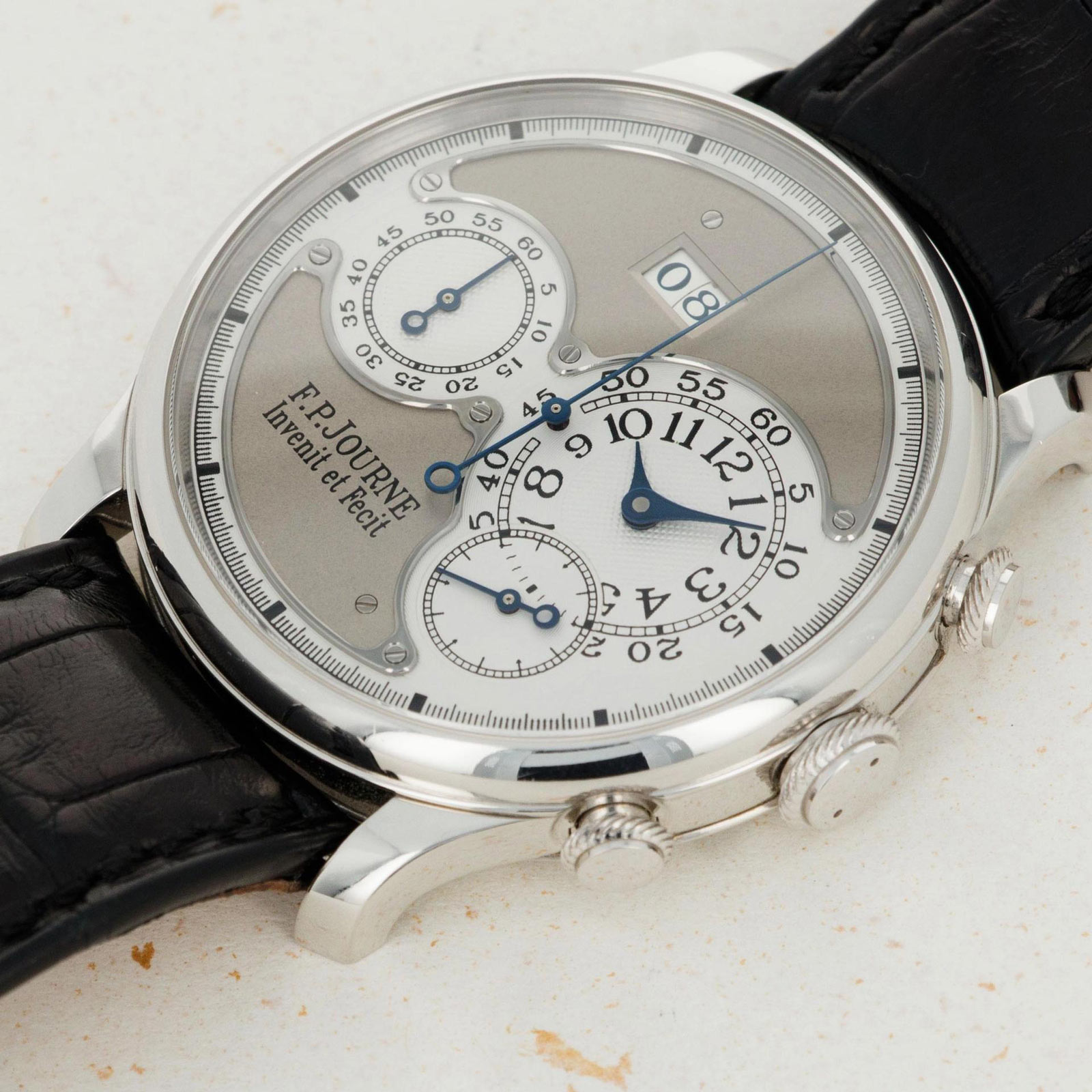 The Octa Chronographe was later replaced by the Centigraphe Souverain, which was equally thin but more elaborated, sporting a far more complicated dial along with a pseudo fraction-of-a-second chronograph.
But the simple, off-centred display on Octa Chronographe is quintessential F.P. Journe, giving the watch an air of quirky elegance that disguises the complexity of the movement within.
A rare combination of a 38 mm case and red gold movement, the present example in platinum has a white gold dial. It is accompanied by the original box and papers, and estimated at US$60,000-80,000.
The auction is live until 12:05 pm GMT-5 (New York) on February 4, or 1:05 am GMT+8 (Singapore) on February 3, on Loupethis.com.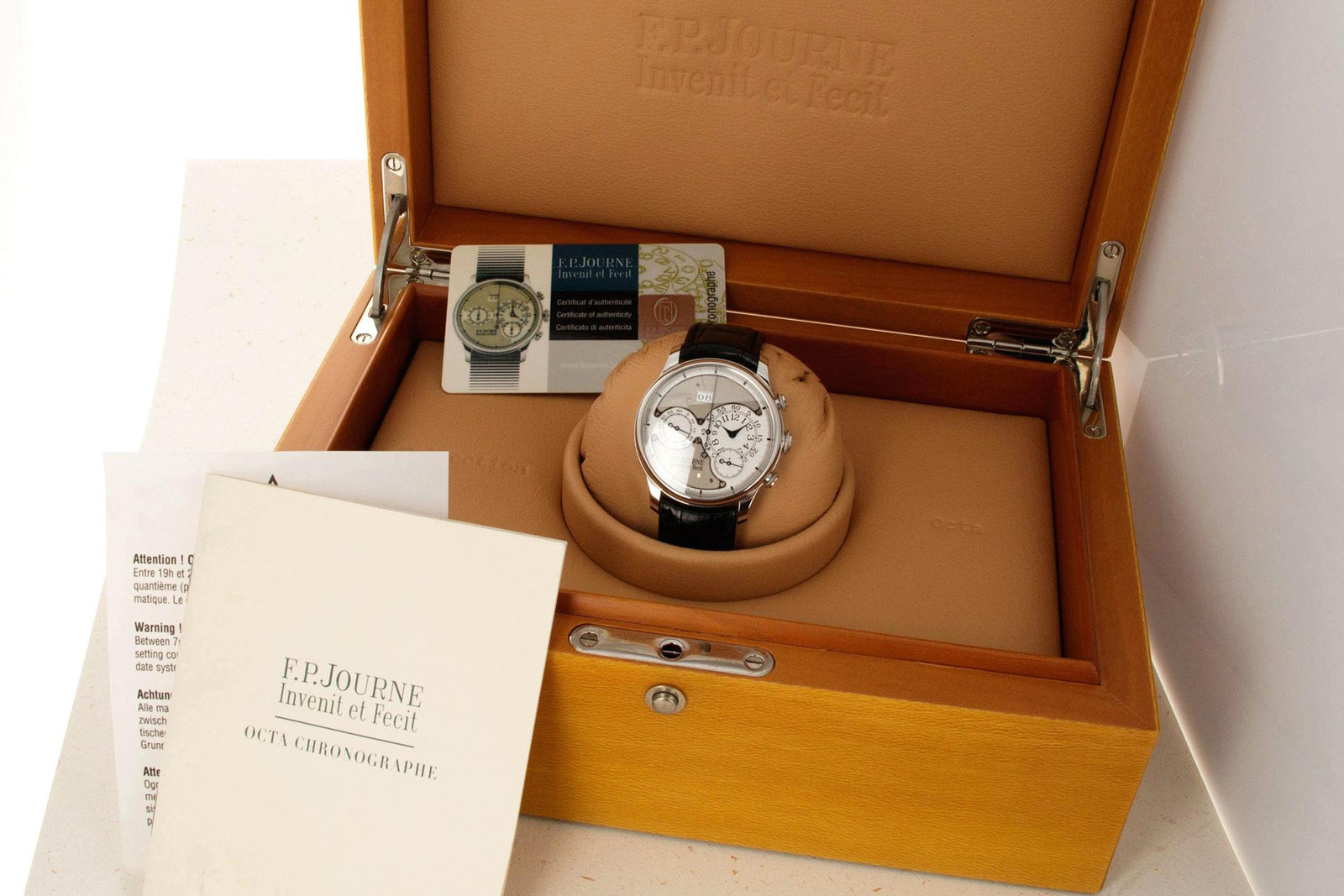 ---
Back to top.
---
You may also enjoy these.

F.P. Journe's self-winding wristwatches get a coffee coloured dial that has a tropical flavour.