Up Close With The New Rolex Explorer II Ref. 216570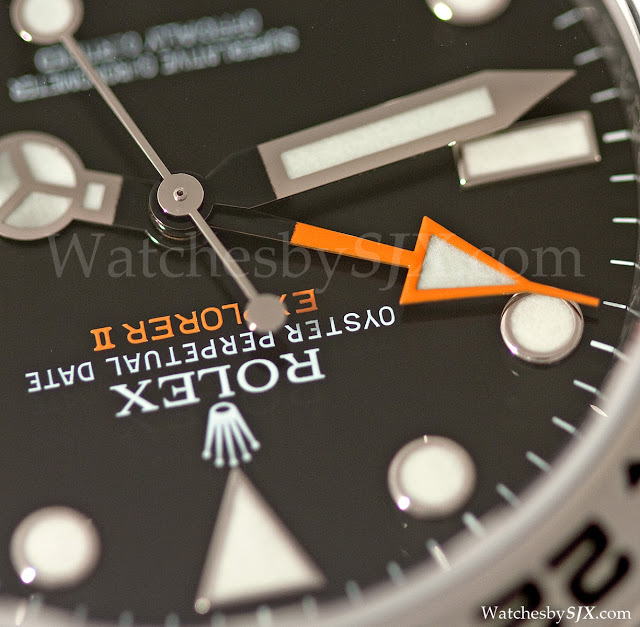 The only new steel sports Rolex launched at Baselworld 2011 was the Explorer II ref. 216570, which by definition makes it one of the most desirable watches of the year.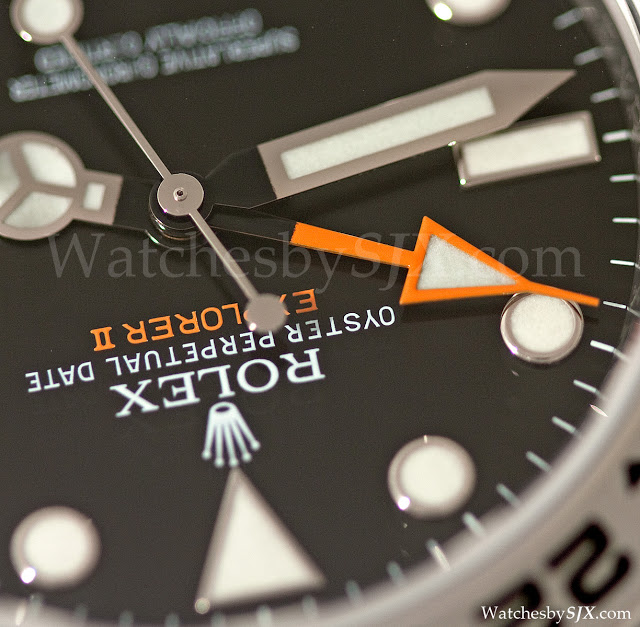 Between the black and white dial versions of the new Explorer 2, I very much prefer the black, though I own the discontinued white dial Explorer II 16570.
Two elements of the black dial appeal to me. The first is the charcoal, matte finish like that on the Deep Sea, rather than the glossy black on the other sports models. And I like the "phantom effect hands".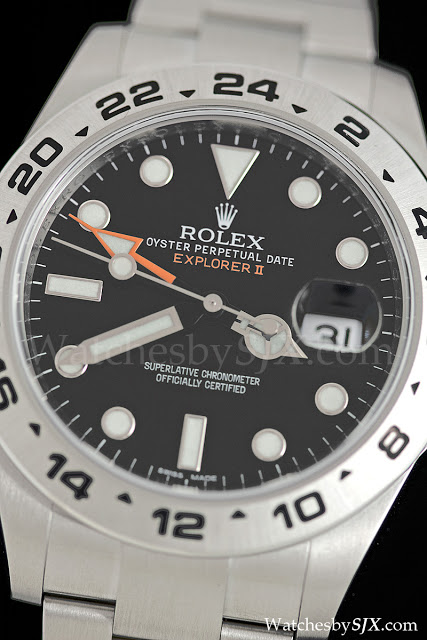 The increased size of the watch makes it a bit more comical than its predecessor. I'll be doing a comparison of the two soon.
Here are a few close-up photos of the new black dial Explorer II. Many of shots of the dial and hands – because for a modern Rolex there is little else to focus on!
– SJX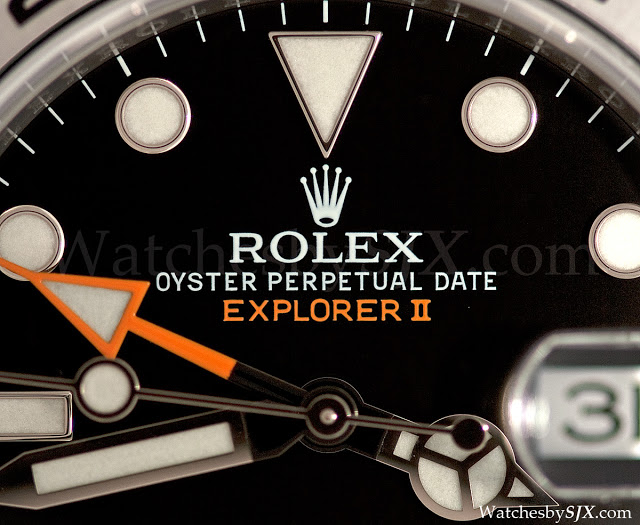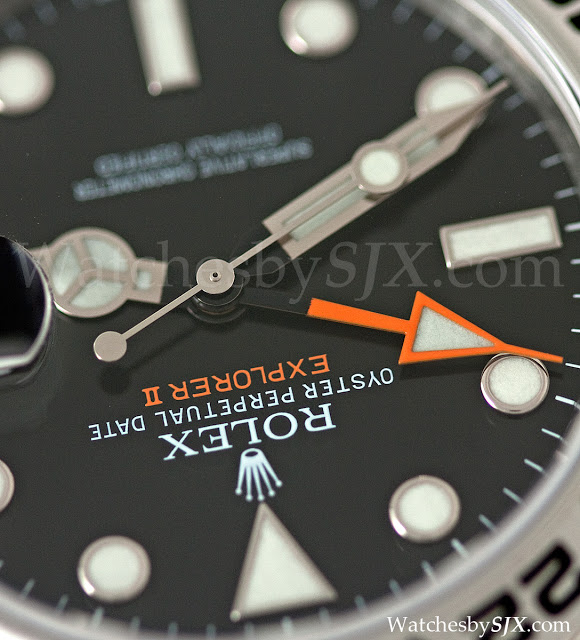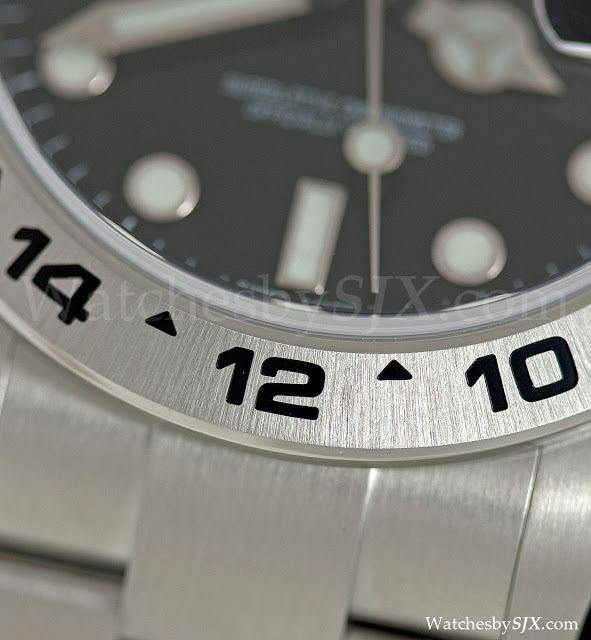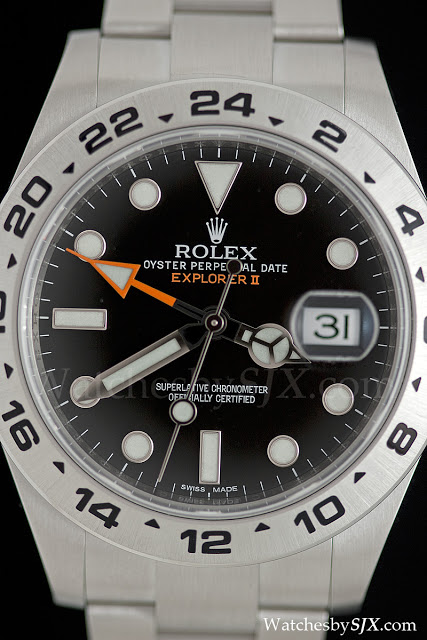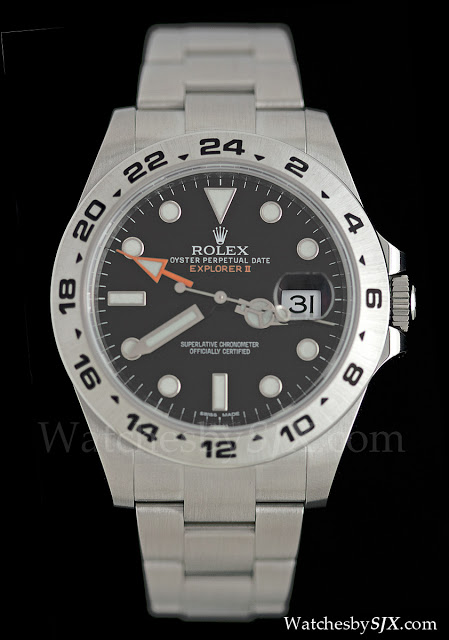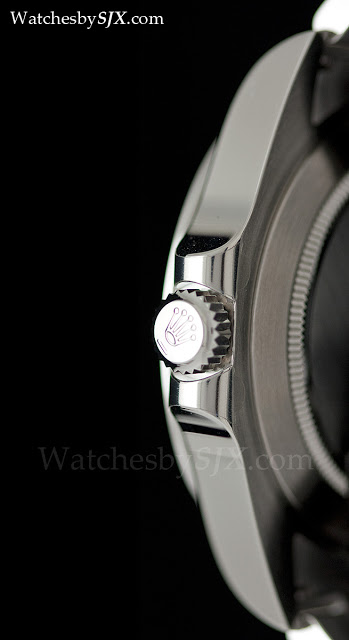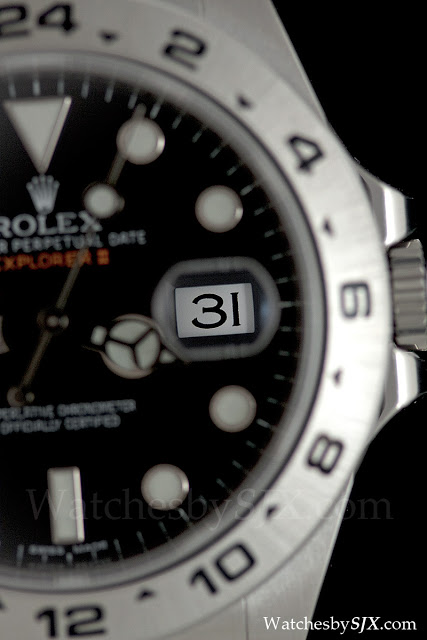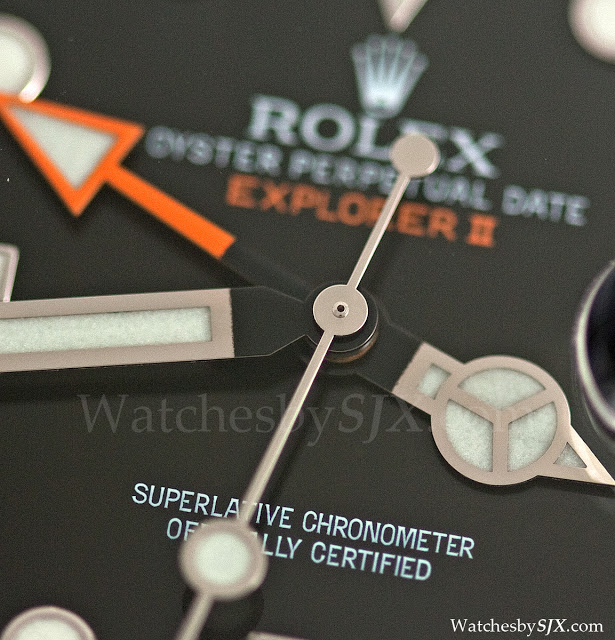 Back to top.
---
You may also enjoy these.