Molnar Fabry Transforms a 19th Century Minute Repeater into a Wristwatch
A C.H. Meylan calibre reimagined.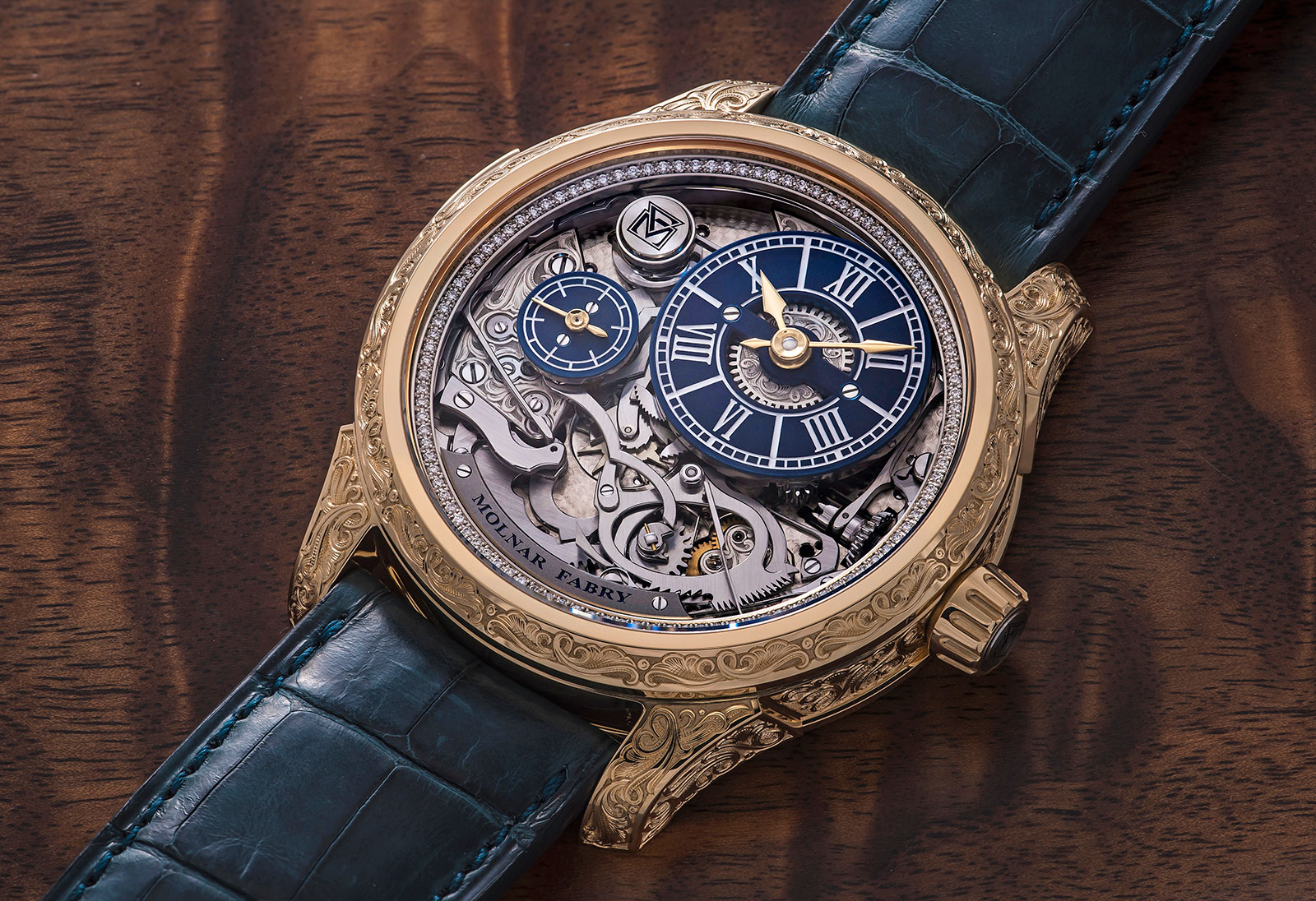 Founded by a Slovakian duo who are both trained jewellers, Molnar Fabry specialises in elaborately decorated watches built on existing movements. Last year the pair reworked a Vaucher automatic calibre, but the brand's latest project started life over a century ago.
Echoing one of Molnar Fabry's creations from 2018, the Grand Master Minute Repeater is essentially a pocket watch converted into a wristwatch. Starting out as a C.H. Meylan minute repeating pocket watch from 1901, the Grand Master features a hand-made case containing the pocket watch movement, which has been entirely refinished and extensively engraved.
Initial thoughts
Molnar Fabry does high quality work especially in terms of decoration, both for movement components and engraving. Their style is usual ornate, which might not be to everyone's taste, but the brand has shown versatility in its past work, which has included more streamlined designs.
The Grand Master is definitely ornate with its fully engraved case and movement. The quality and thoroughness of the work is impressive. And relatively to its ballpark price, the Grand Master is priced reasonably compared to what better-known makers in Switzerland would charge.
But as with many pocket watch conversions, the Grand Master is a huge watch. The case is 47 mm by 14 mm. For anyone who likes their watches on this scale – and appreciates the skill that went into the decoration – the Grand Master is off the beaten path but certainly appealing.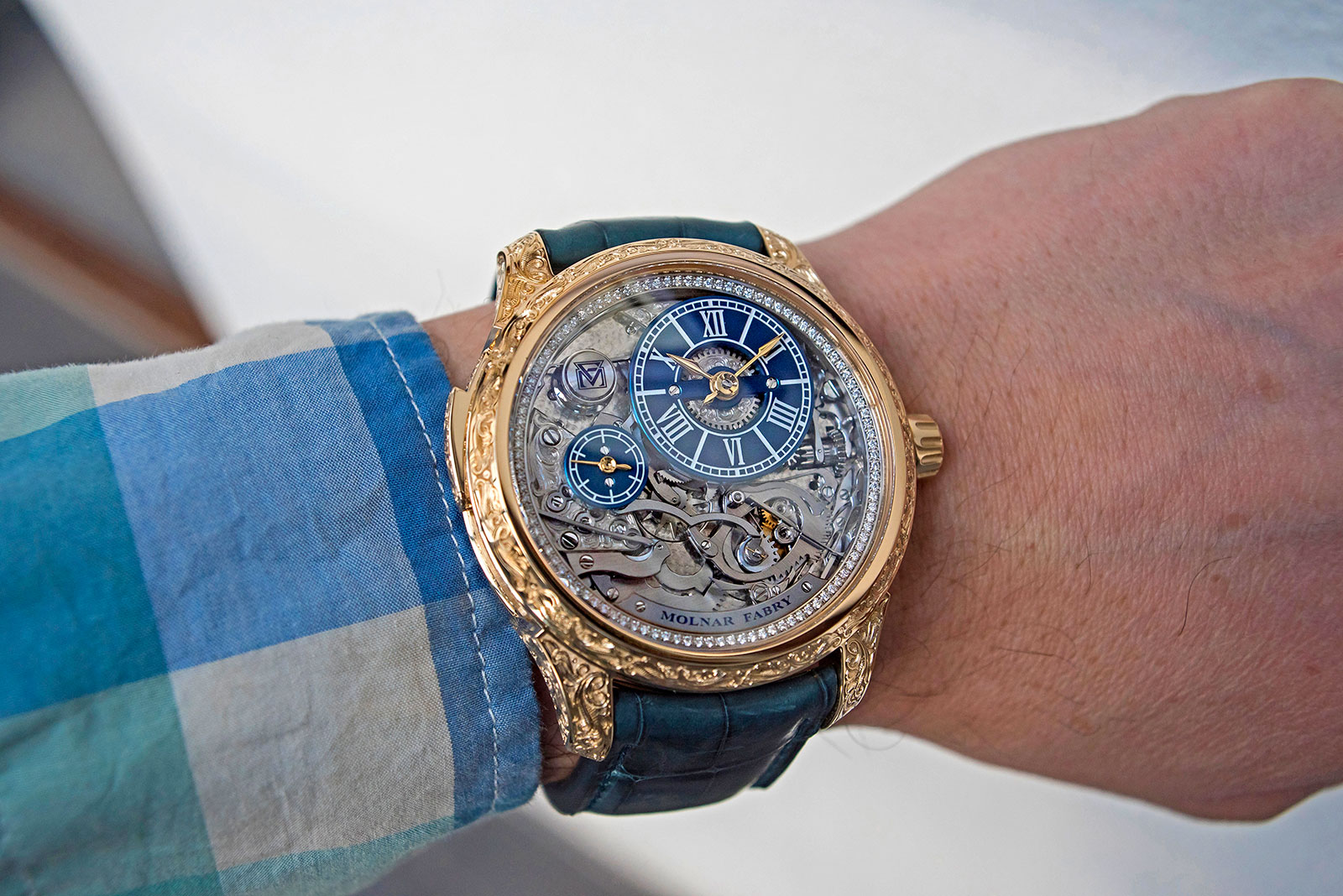 Hand finishing
As is typical for Molnar Fabry, all of the parts produced from scratch are made by hand. That includes the case, which is 18k yellow gold. It's rendered in the brand's trademark style that includes a sloped bezel and a prominent bevel where the lugs meet the case band.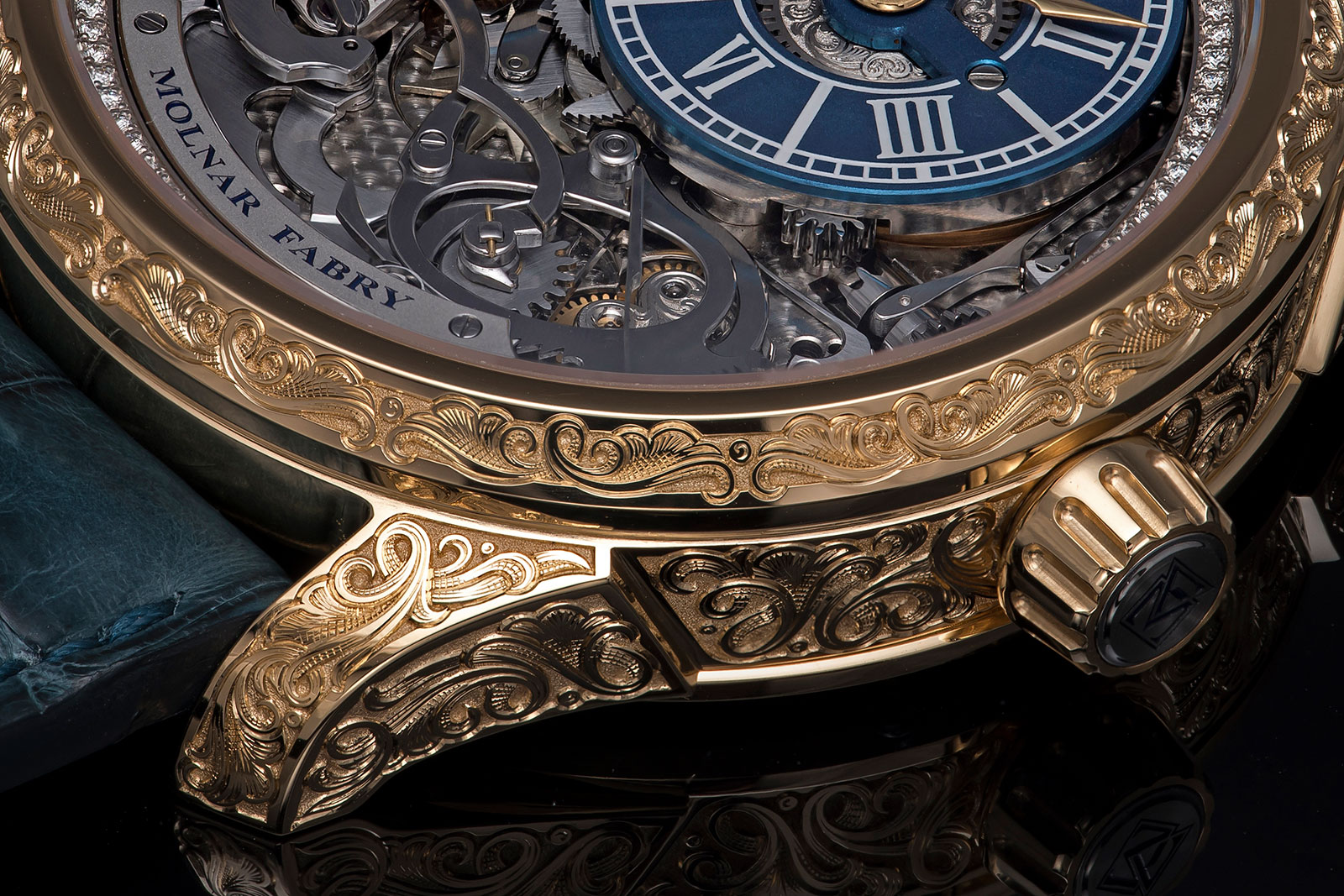 The movement is instantly recognisable as a classical minute repeater calibre, but it sports an intricate, "banknote" engraving on all the bridges and even the barrel cover.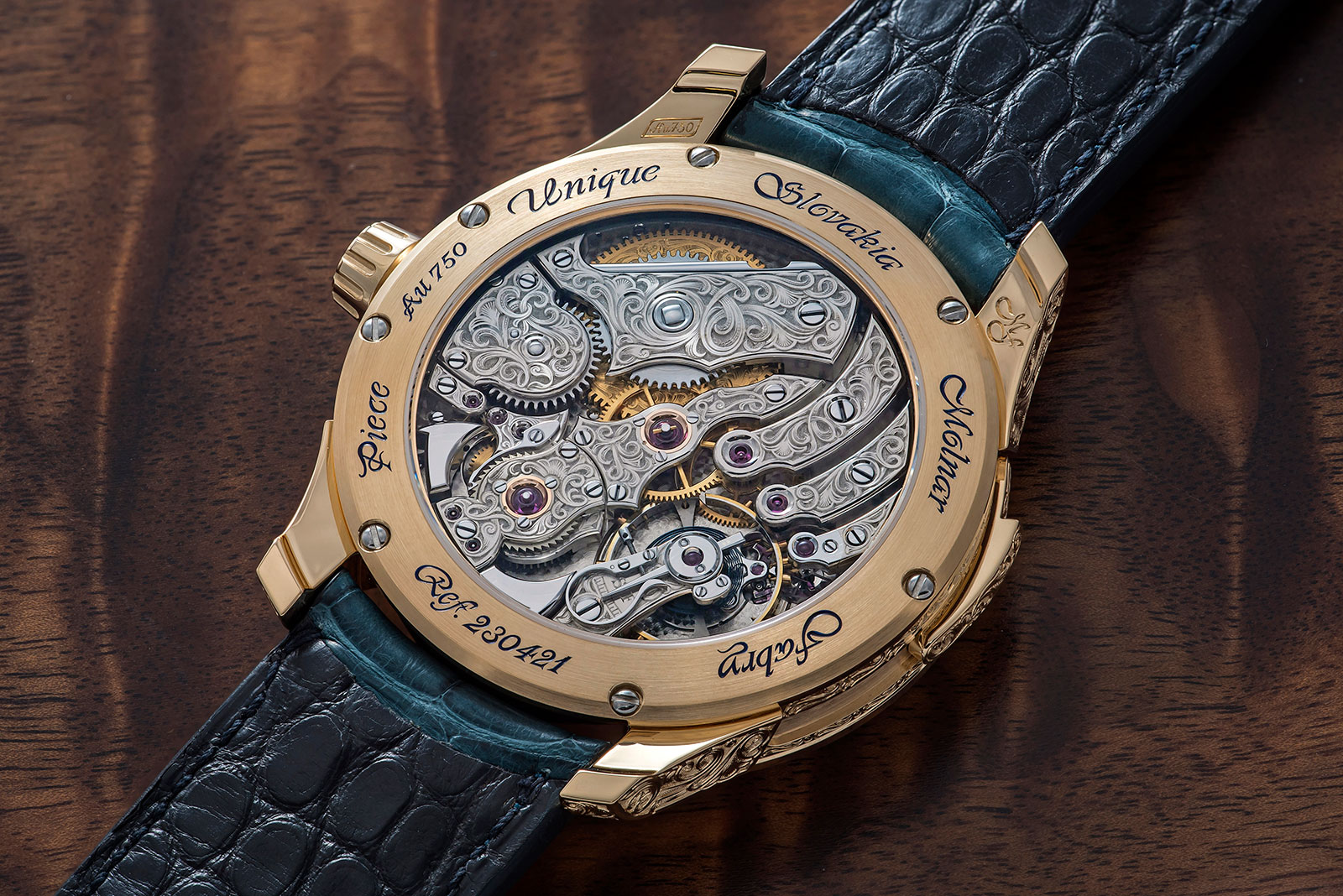 The engraving is done in relief, giving the curlicues substantial depth that is only possible due to the size of the movement and corresponding thickness of the bridges.
Beyond the engraving, Molnar Fabry also decorates the rest of the movement to a high level. The steel parts like the swan's neck regulator and repeater hammers, for instance, are black polished.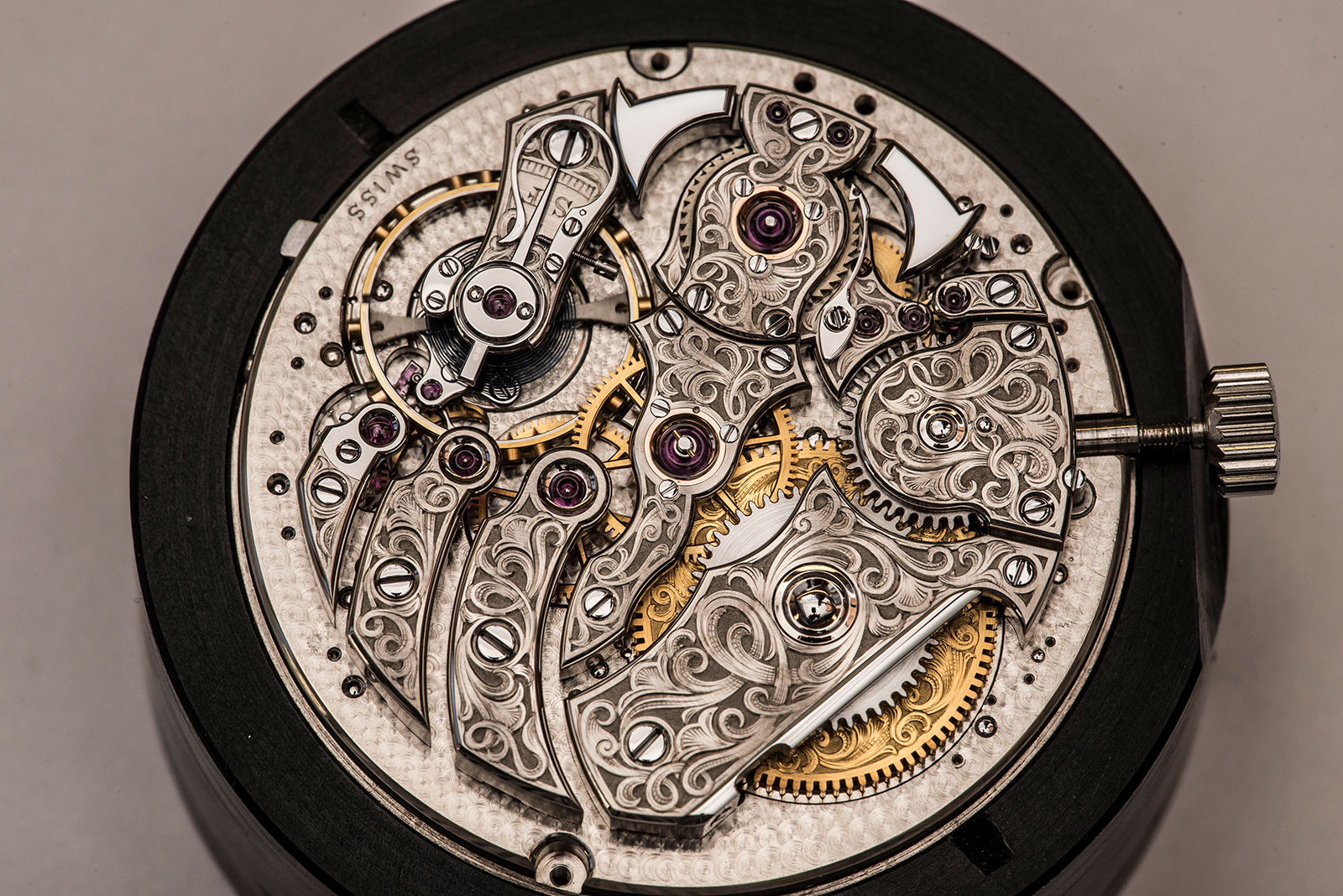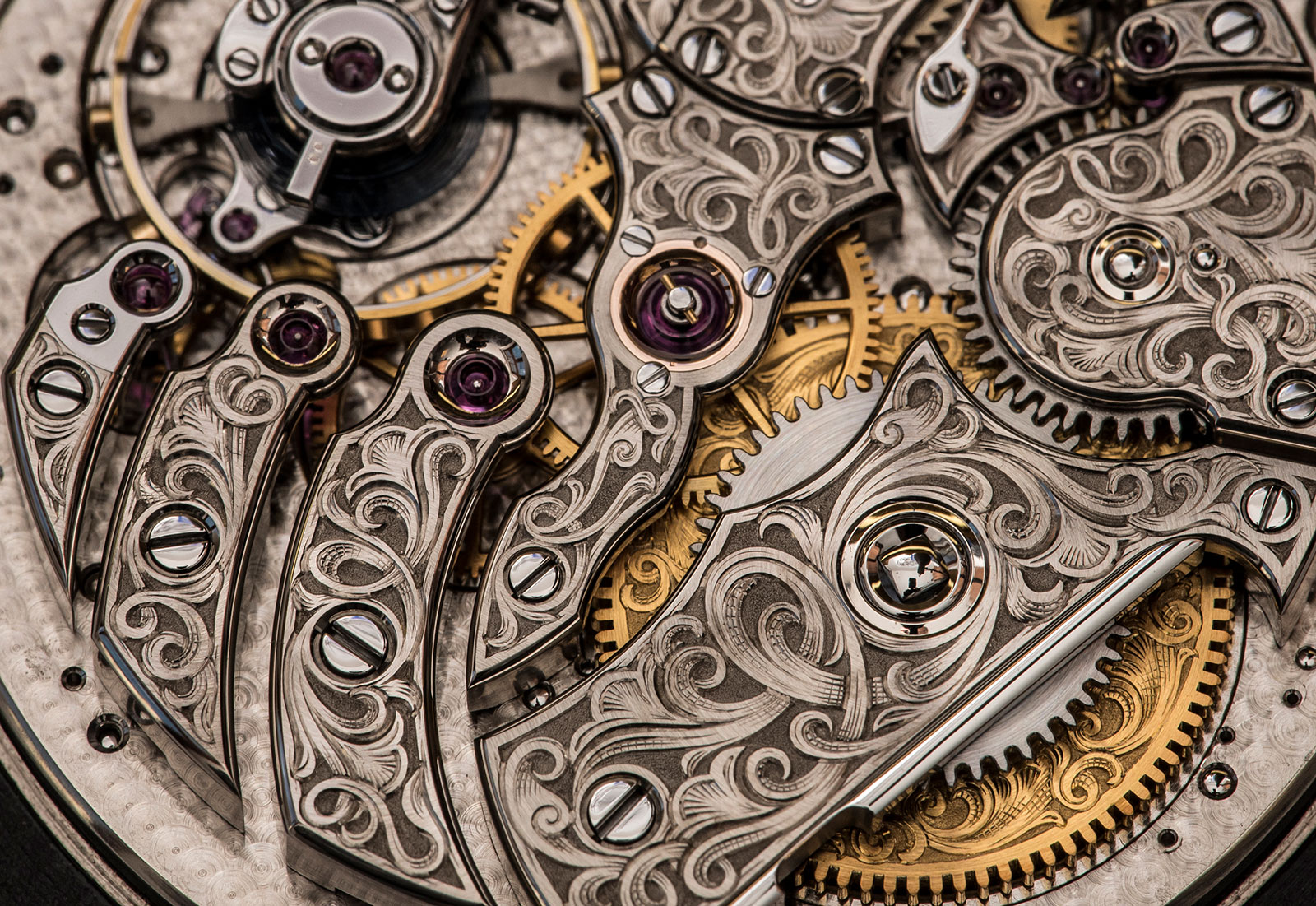 Because the movement is a 19th century construction, it lacks some modern conveniences like a shock absorber on the balance wheel. That is not imperative for a highly complicated wristwatch that is decidedly not a sports watch.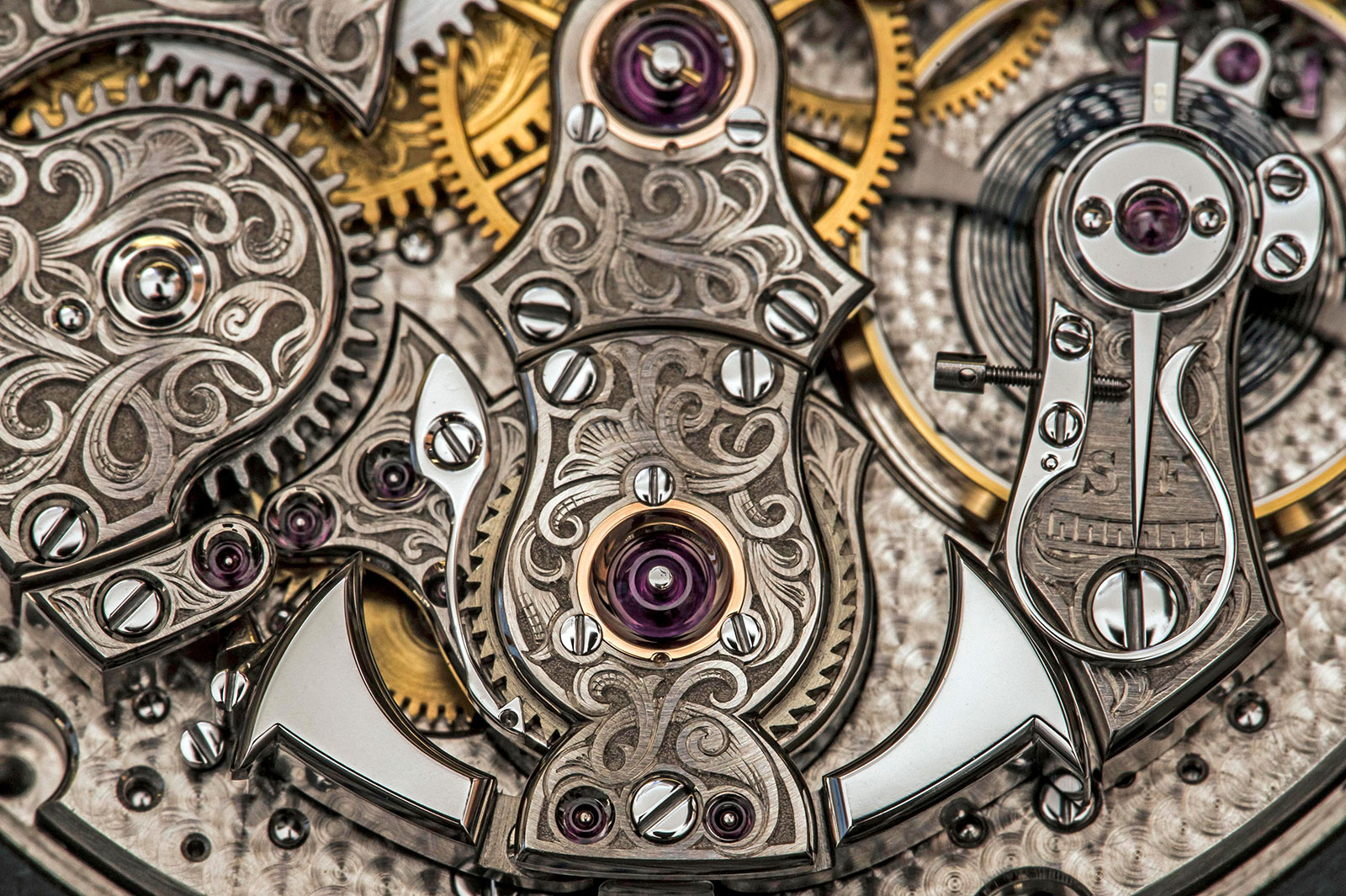 Notably, the movement has also been modified in terms of its mechanics. This takes place under the dial, where the time display has been repositioned to an off-centre sub-dial at one o'clock. The unusual position of the sub-dial was done to reveal as much of the minute repeater strikework as possible.
And the finishing touch is a chunky, solid gold pin buckle that matches the heft of the watch case and is similarly engraved on all visible surfaces.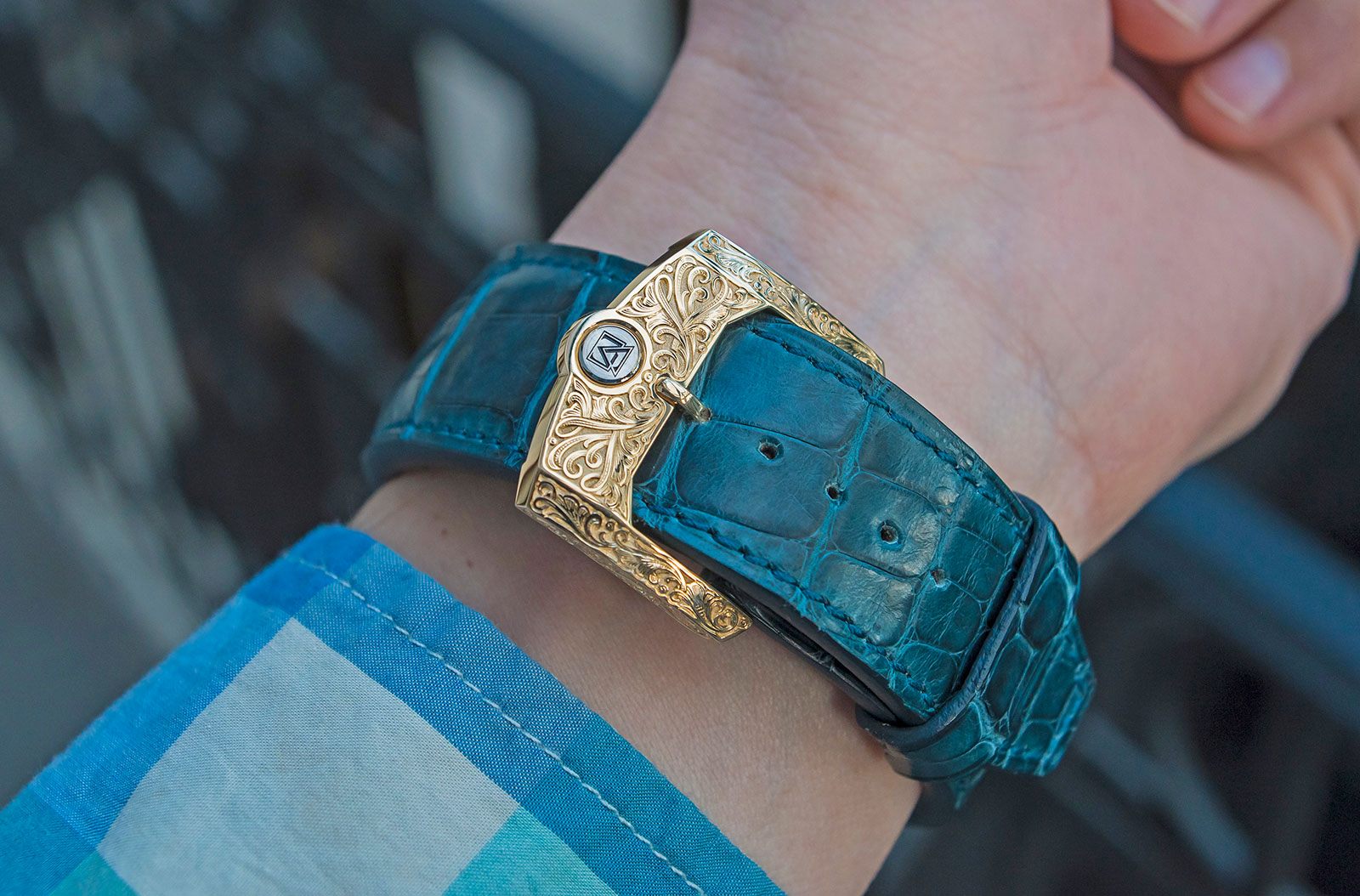 ---
Key facts and price
Molnar Fabry Grand Master Minute Repeater

Diameter: 47 mm
Height: 14 mm
Material: 18k yellow gold
Crystal: Sapphire
Water resistance: Not water resistant
Movement: C.H. Meylan from 1901
Functions: Hours, minutes, seconds, and minute repeater
Winding: Hand wind
Frequency: 18,000 beats per hour (2.5 Hz)
Power reserve: 29 hours
Strap: Leather with hand-engraved pin buckle
Limited edition: Unique piece made upon commission
Availability: Similar watches are available upon request
Price: Unavailable, but past work by Molnar Fabry was priced in the region of €150,000
For more, visit Molnarfabry.com.
---
Back to top.
---
You may also enjoy these.