Introducing the Molnar Fabry Nightingale Minute Repeater
A 19th century movement chimes once again.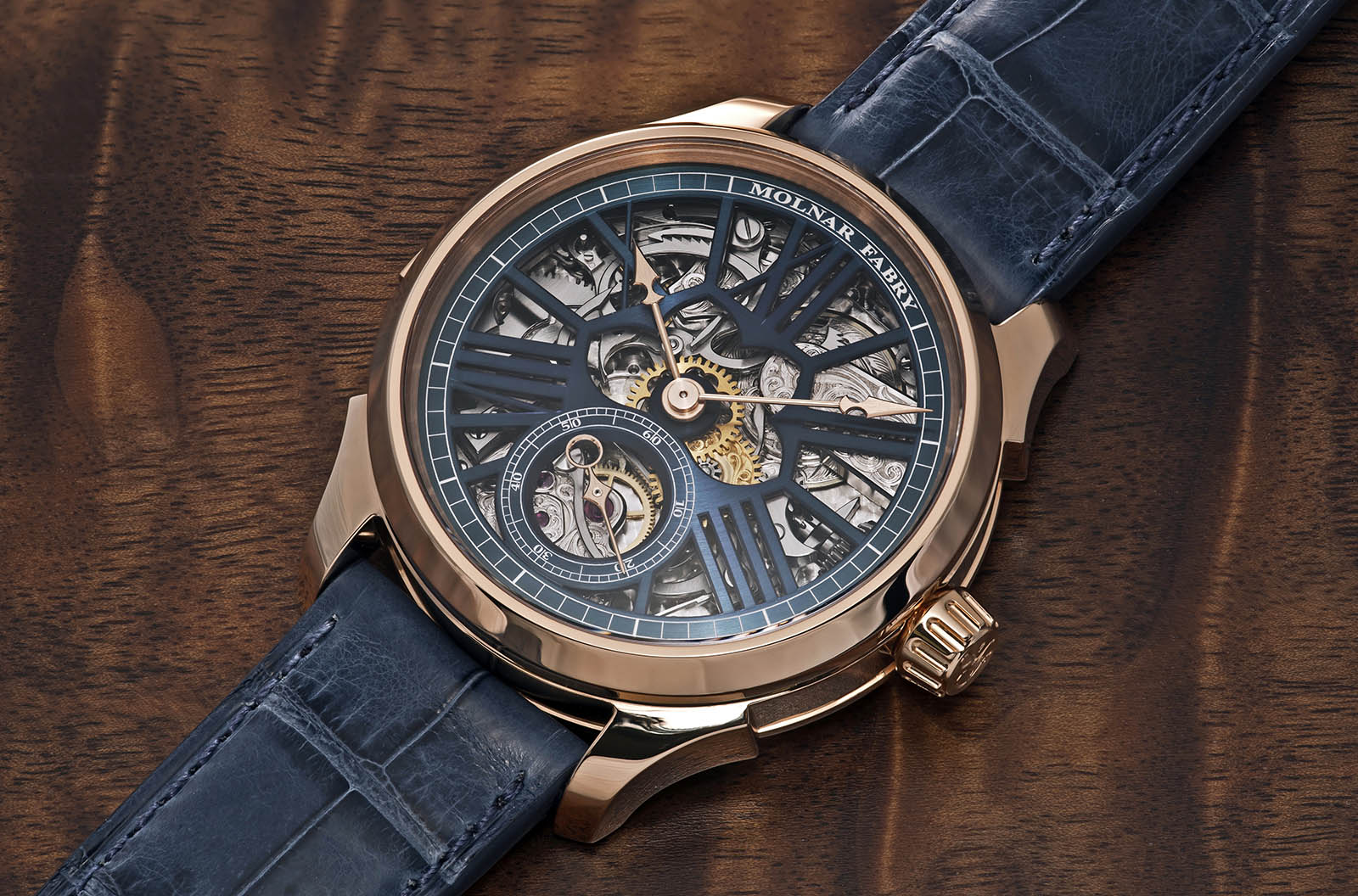 Slovakian watchmakers duo Molnar Fabry recently finished the Nightingale Minute Repeater, which joins the split-seconds of 2016 as one of the brand's most complicated timepieces. In the brand's typical style, the Nightingale is powered by a vintage movement that has been dramatically modified and decorated, showcasing the pair's expertise in both hand finishing and restoration.
Commissioned by a client, the Nightingale is Molnar Fabry's first ever minute repeater. It contains a Paul H. Matthey movement from 1890 taken from a pocket watch provided by the client. Molnar Fabry restored, decorated and significantly modified the mechanics of the movement.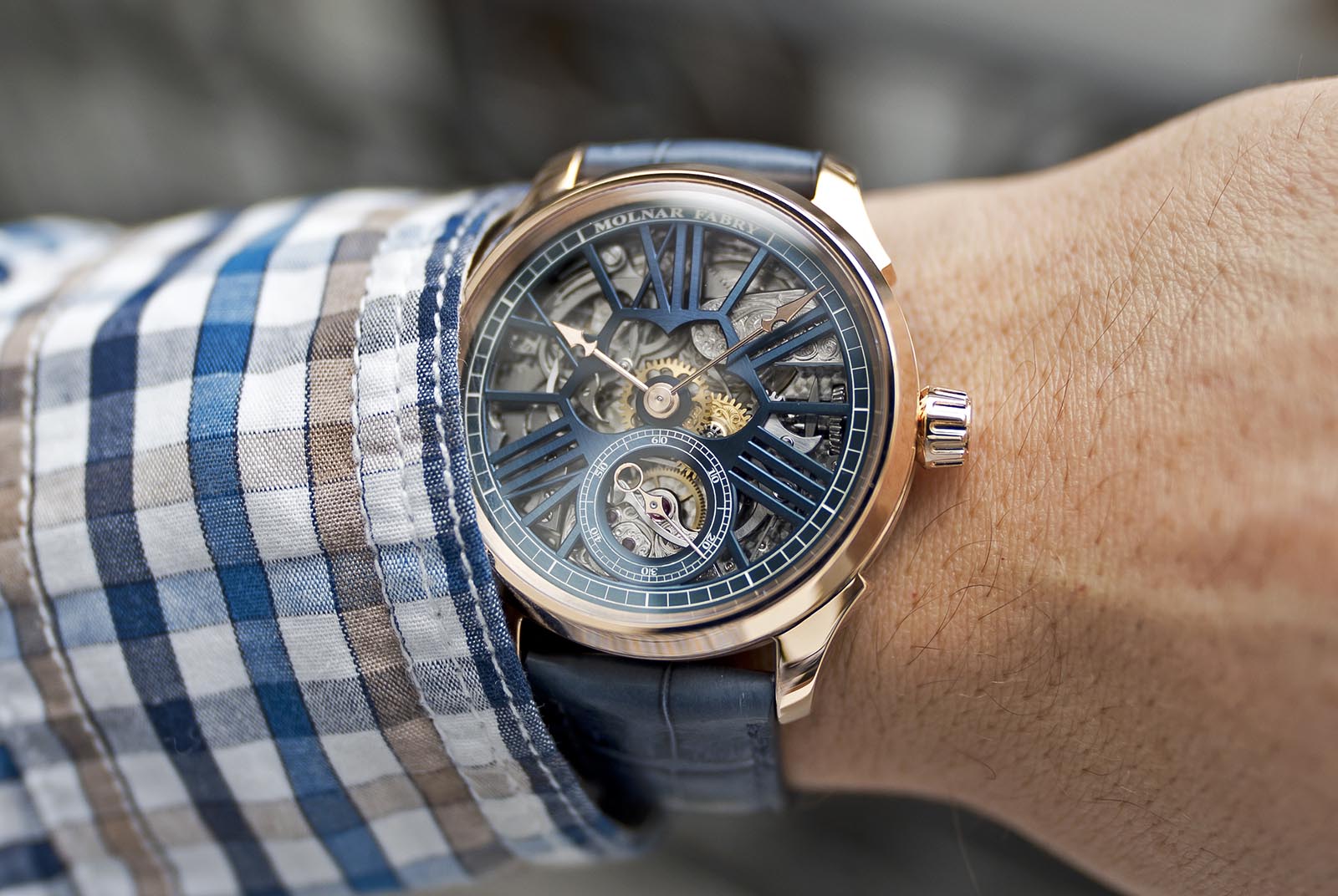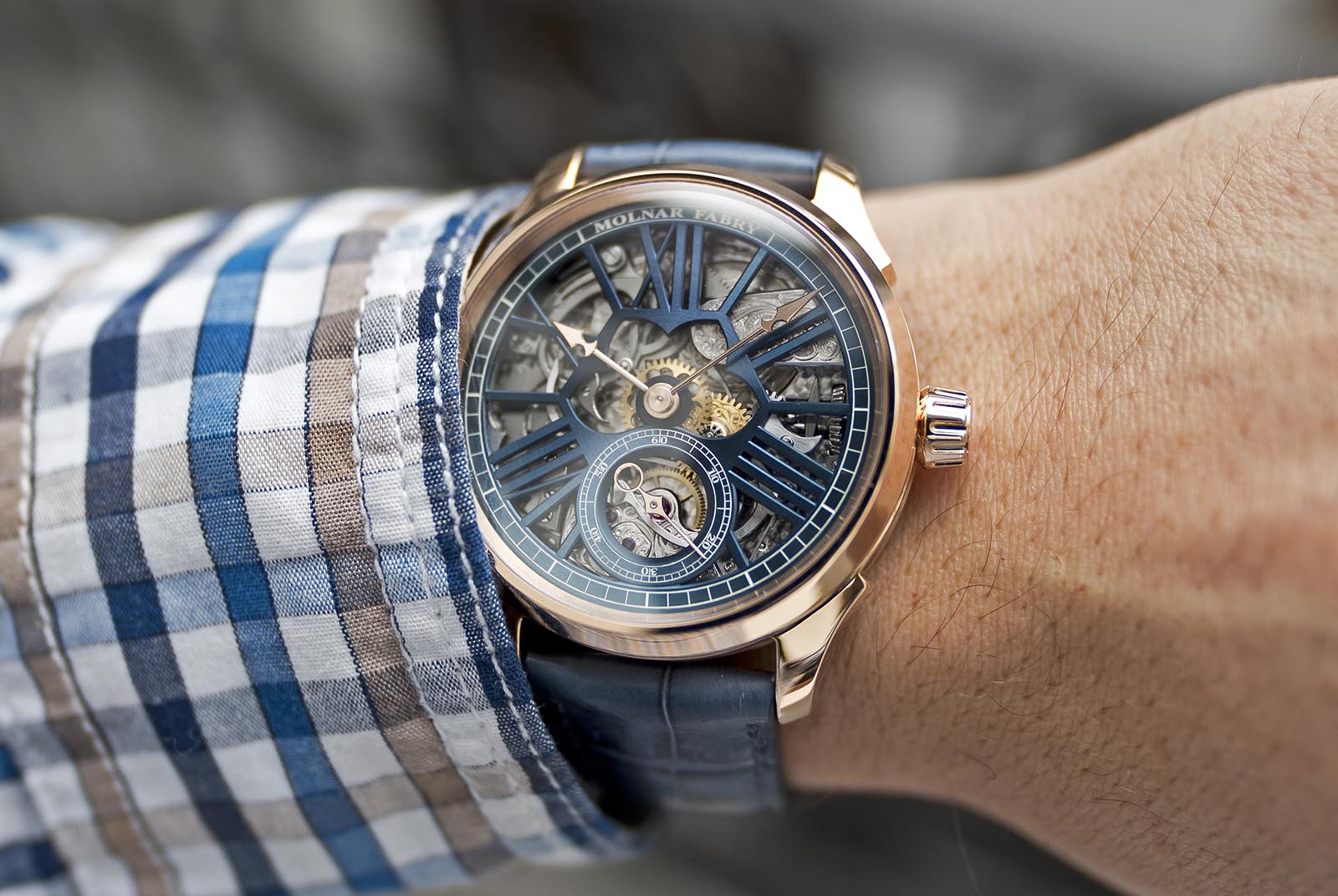 To start with, as with many 19th century pocket watches, the Paul H. Matthey caliber was lever-set, which means the bezel had to be lifted up to reveal a small setting-lever that had to be pulled out in order to set the time. To make it suitable as a wristwatch, Molnar Fabry had to convert the setting mechanism into a conventional stem-setting, in other words, pulling the crown to set the time.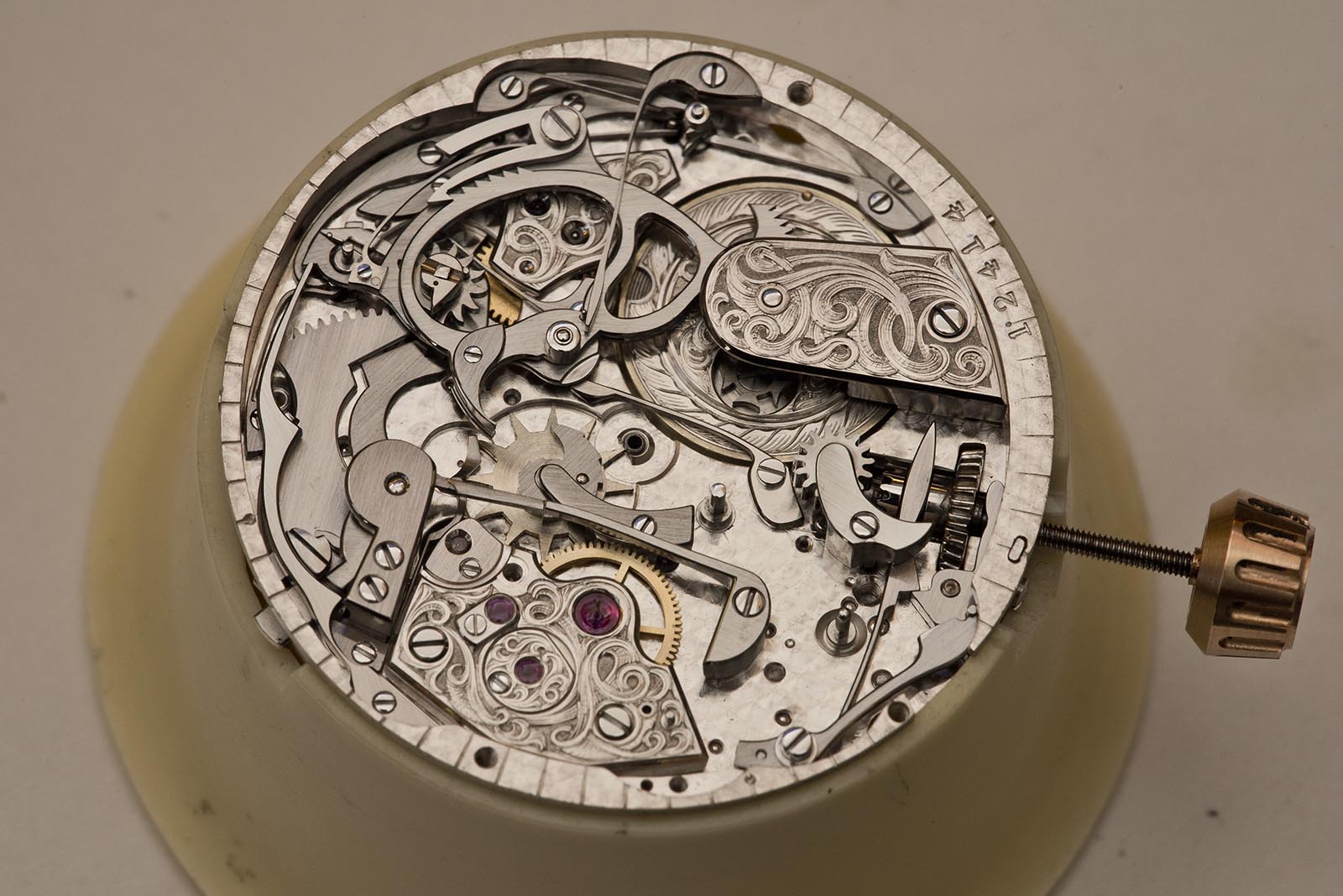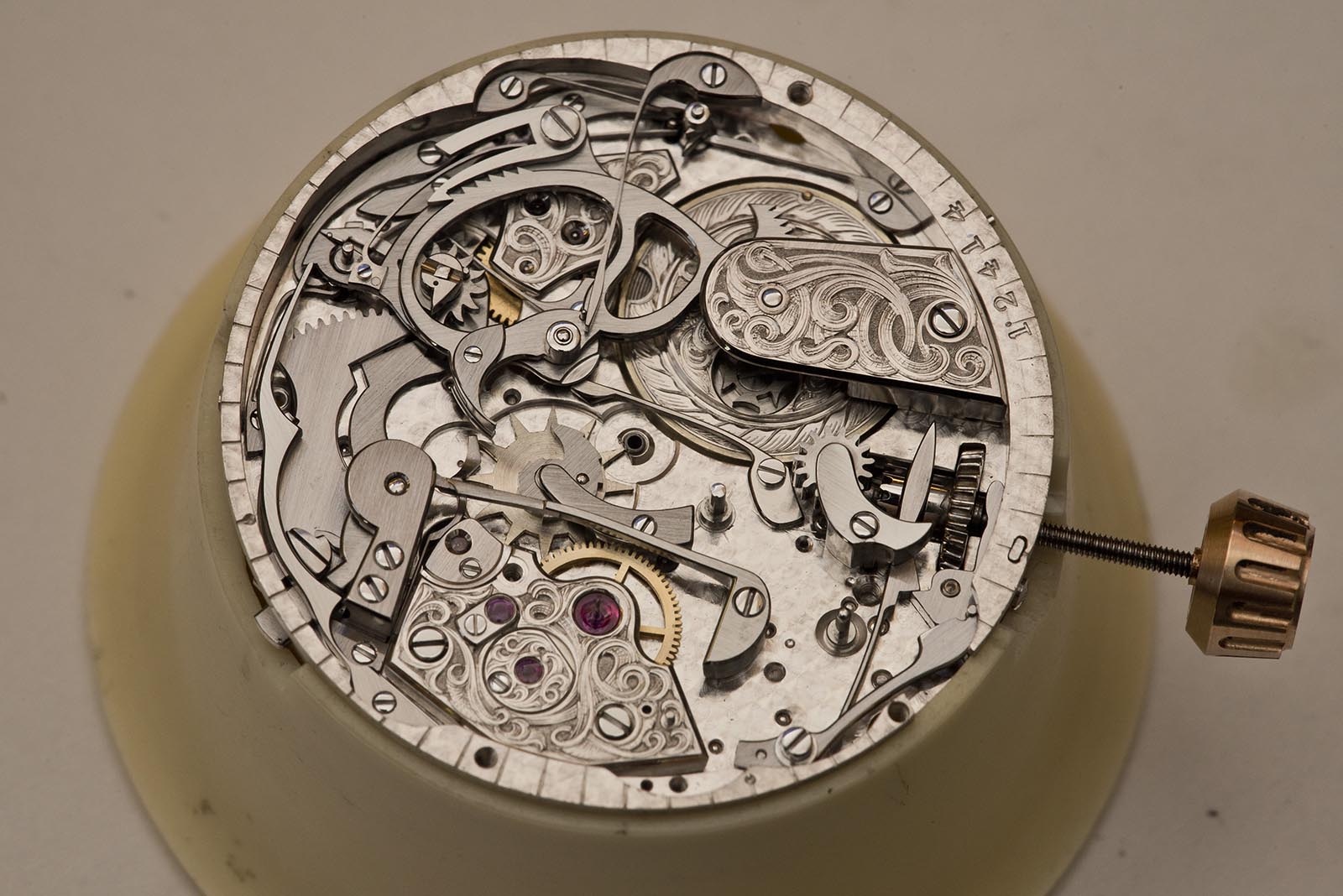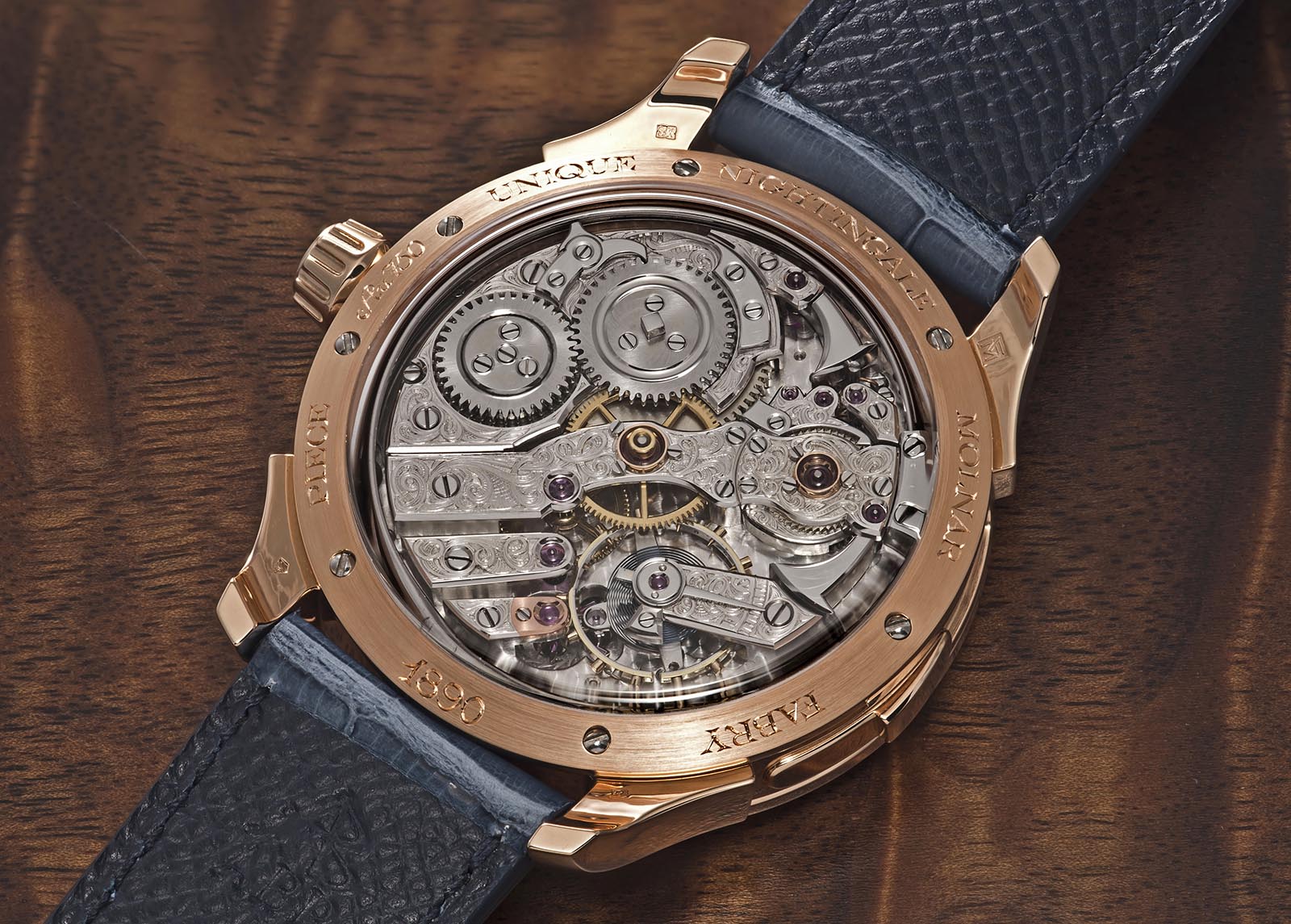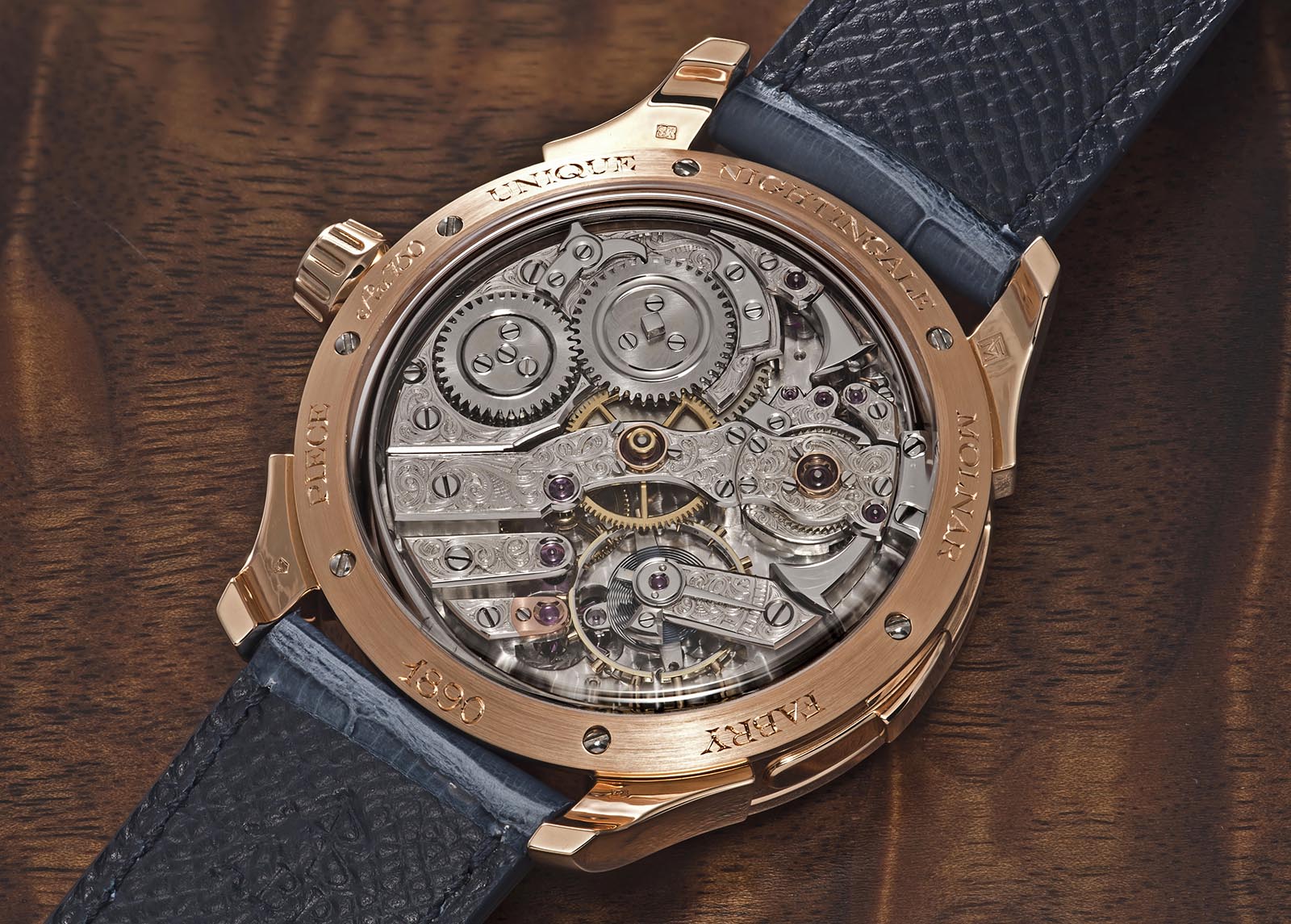 As is typical for its era, the movement has a wonderfully classical layout and details, with finger bridges and jewels in chatons. But it's been given a thorough makeover. The bridges are decorated with banknote engraving, an intricate and complex technique used for currency printing plates that relies on by fine lines and shading. All the bridges are rhodium-plated, as is the base plate, which is finished with traditional perlage.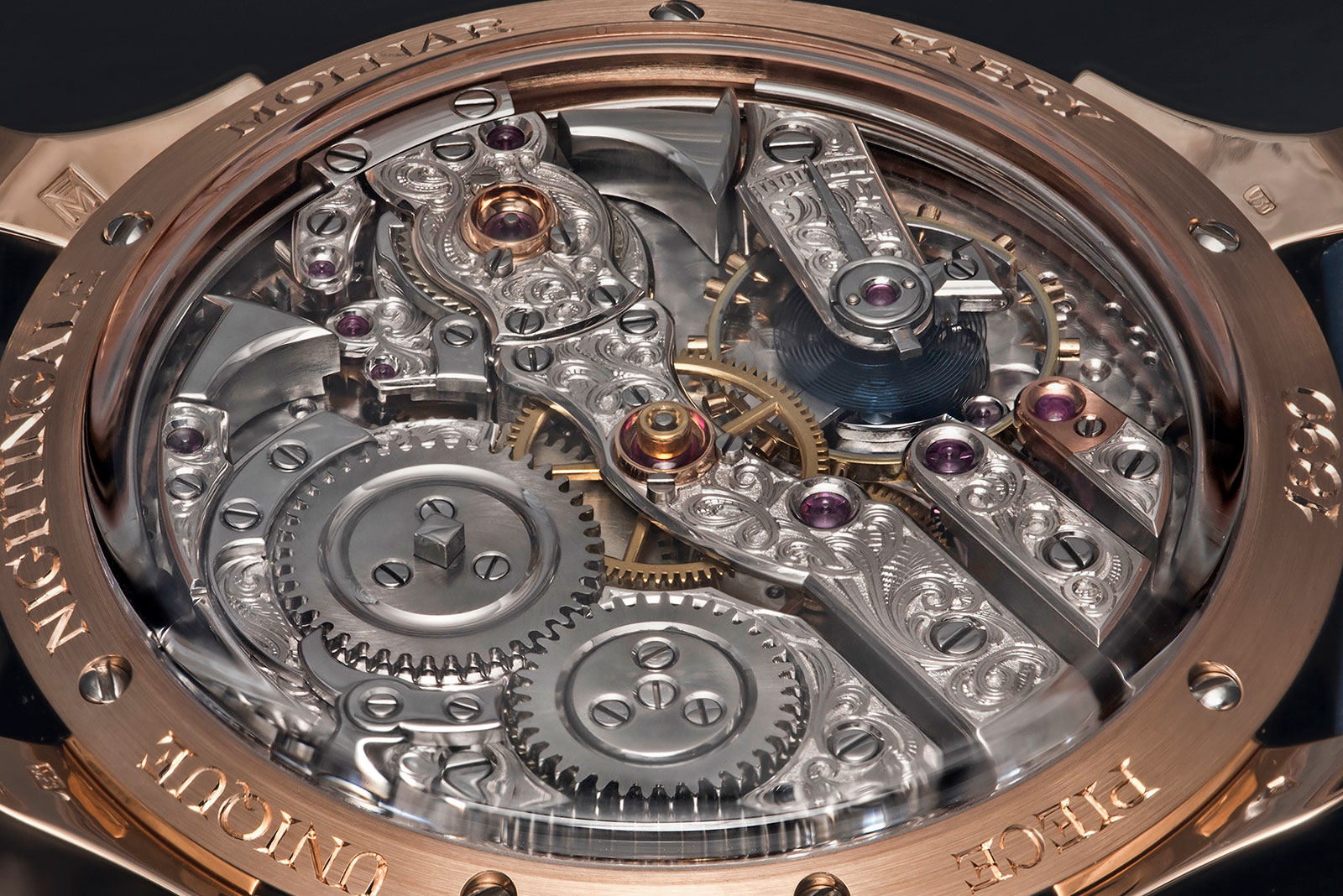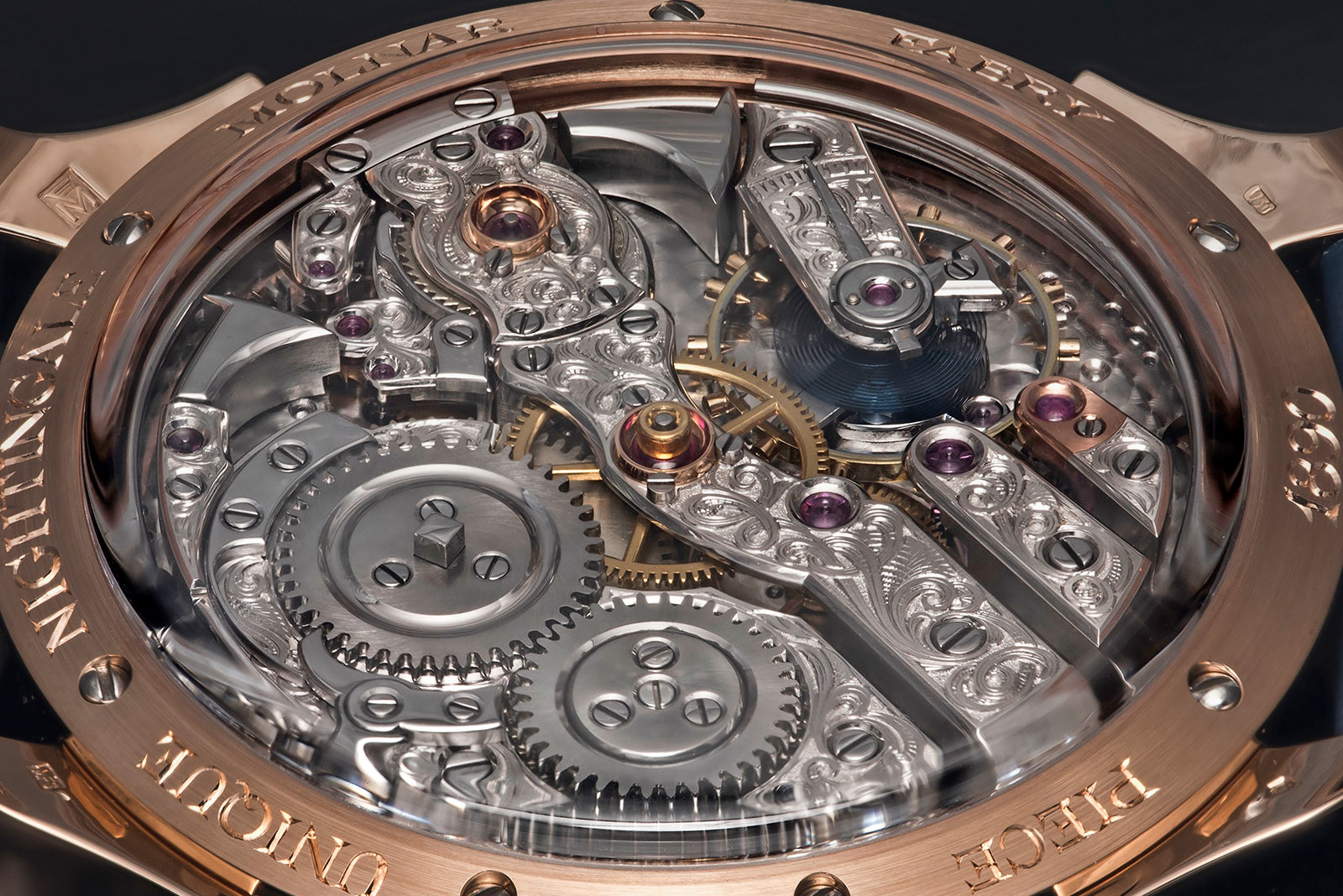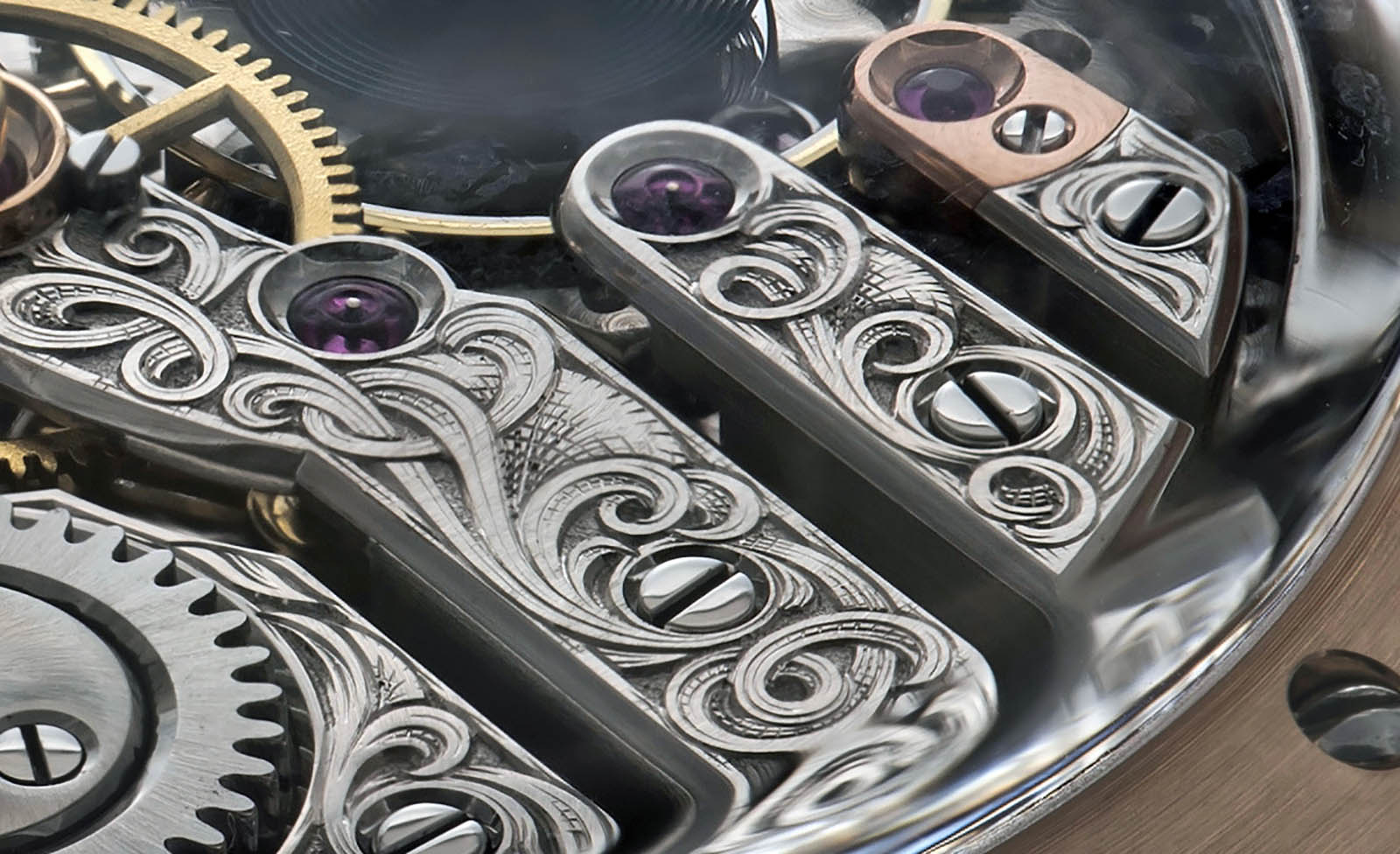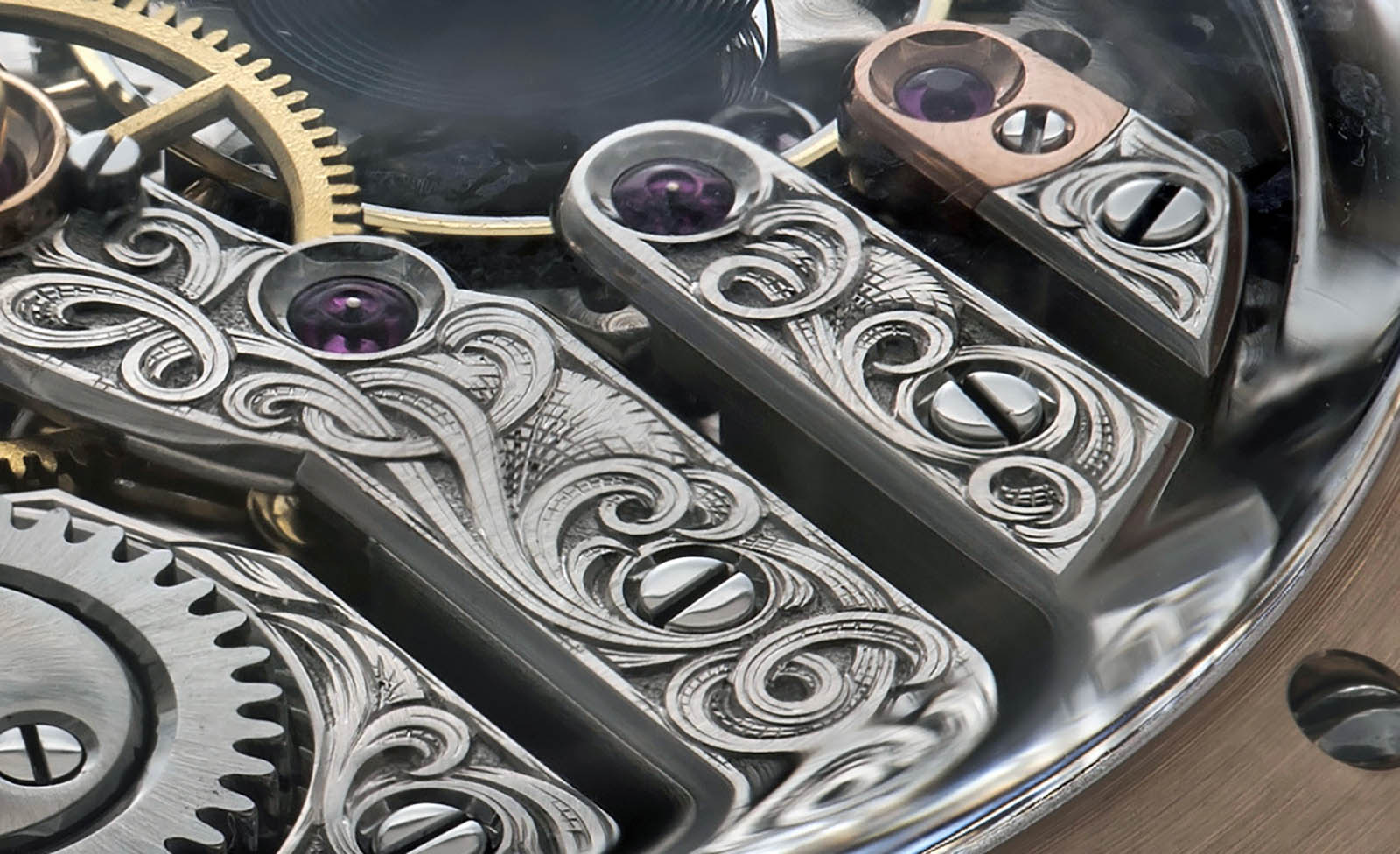 Although the engraving is elaborate, the original decorative elements of the movement have been retained but refined, including the bevels on the bridges and polished countersinks for the jewels.
Also preserved is the original split, bimetallic balance, with its blued hairspring.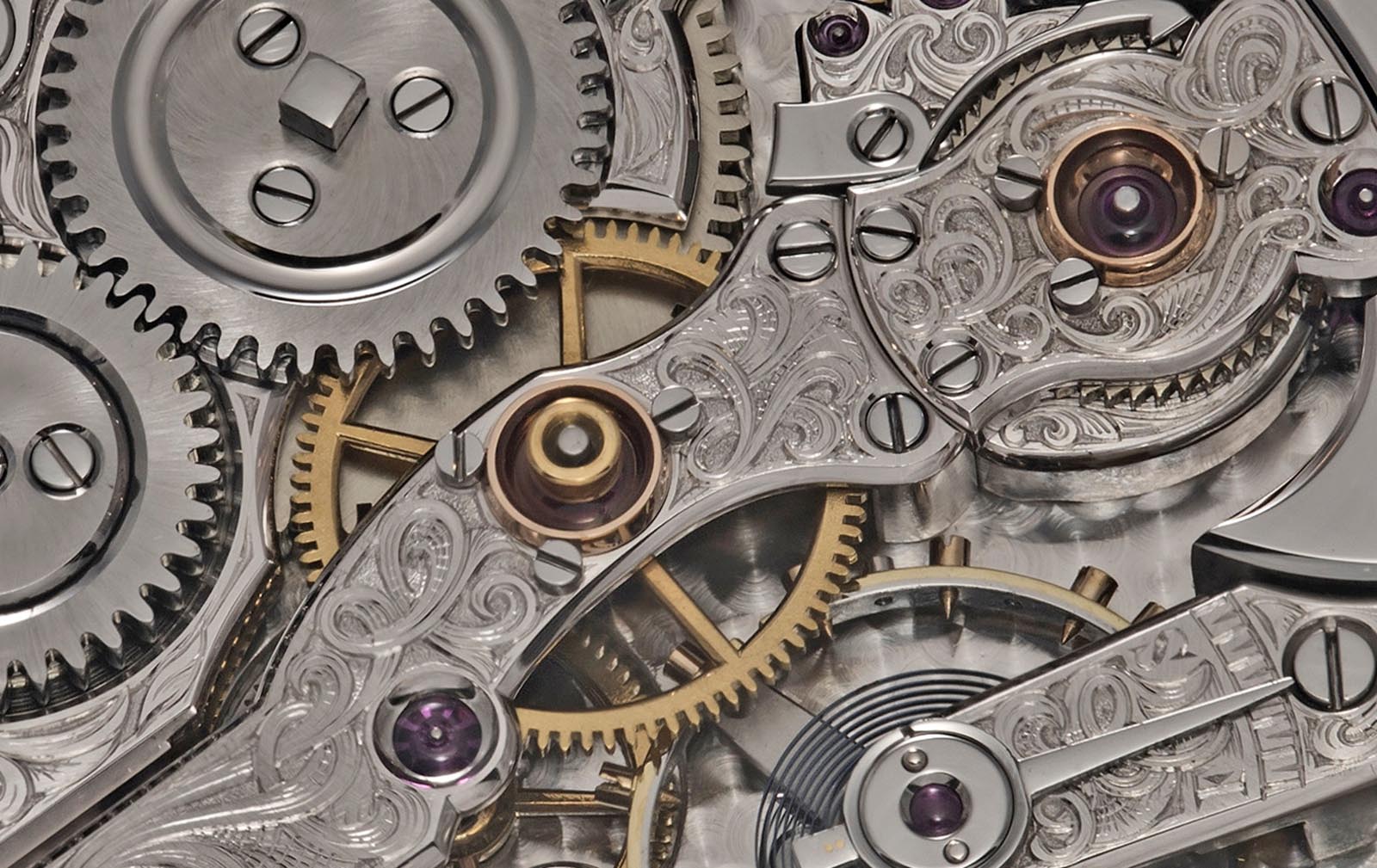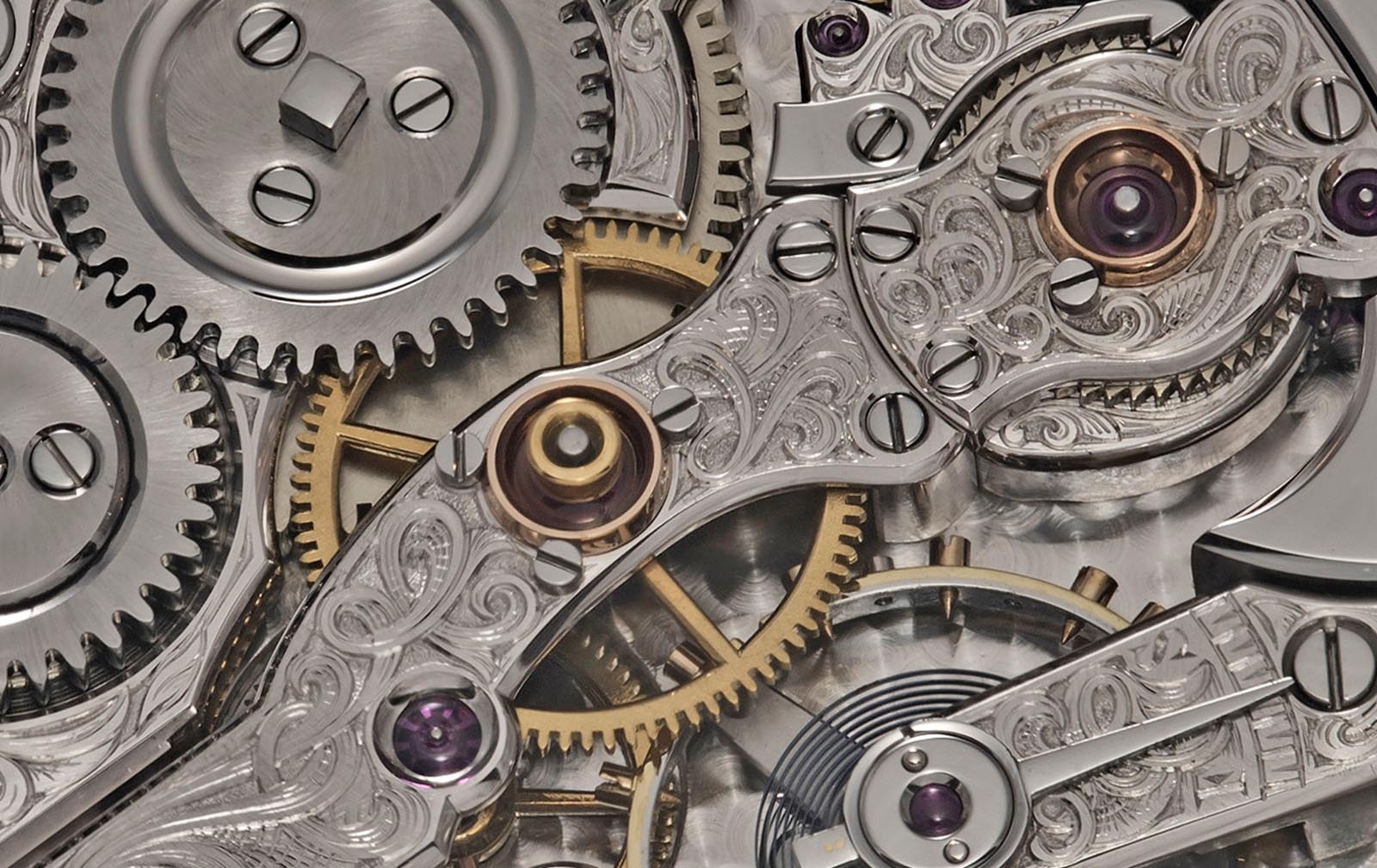 The case is entirely handmade of 18k pink gold. It's considerably large at 43.3mm by 16mm, in part due to the domed sapphire crystal on the case back needed to accommodate the height of the movement.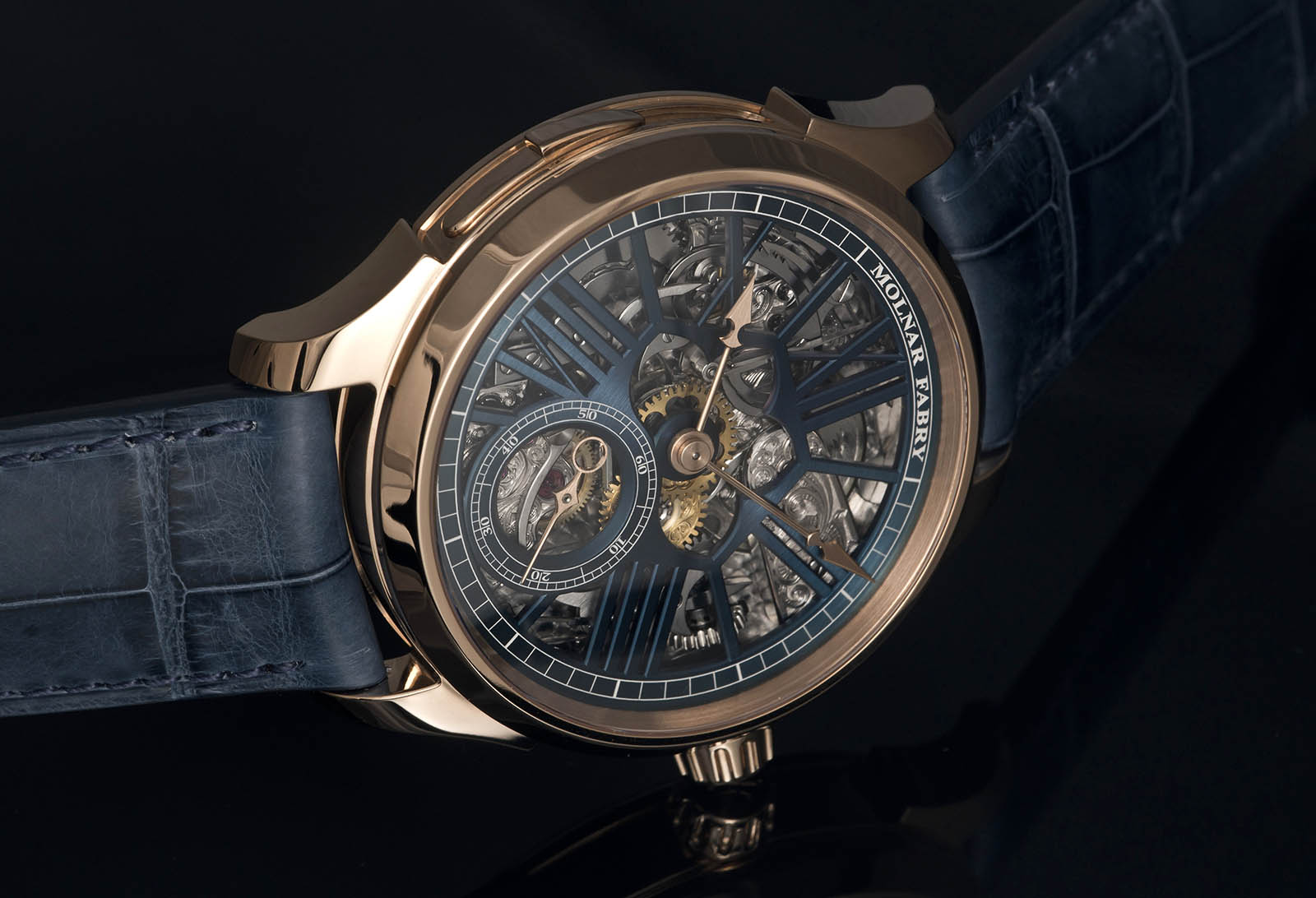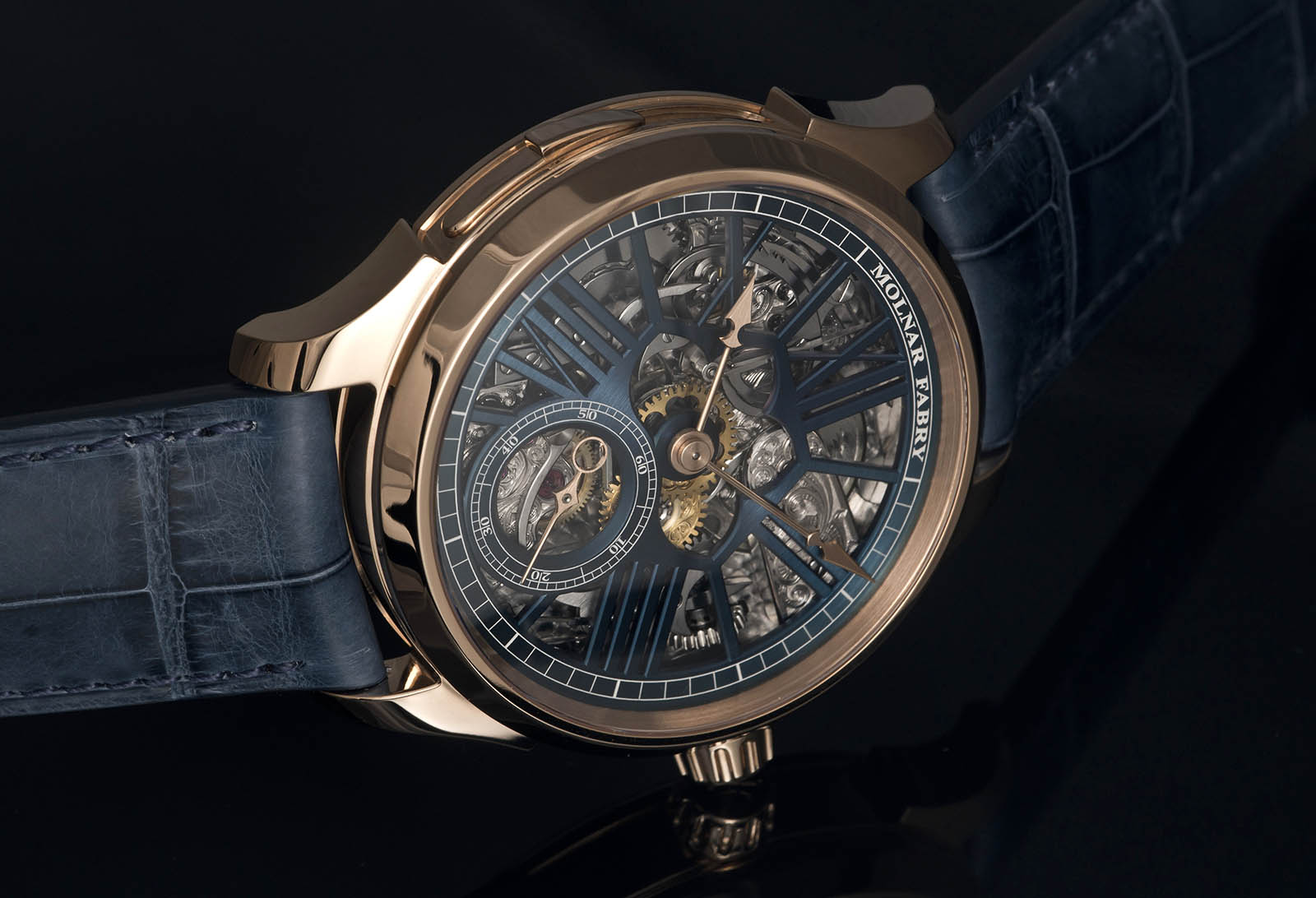 The Nightingale features a German silver dial plated with blue rhodium and open-worked into large Roman numerals to reveal the repeater mechanism below. The ornate, spear-shaped hands are hand-made of pink gold, as is the seconds hand.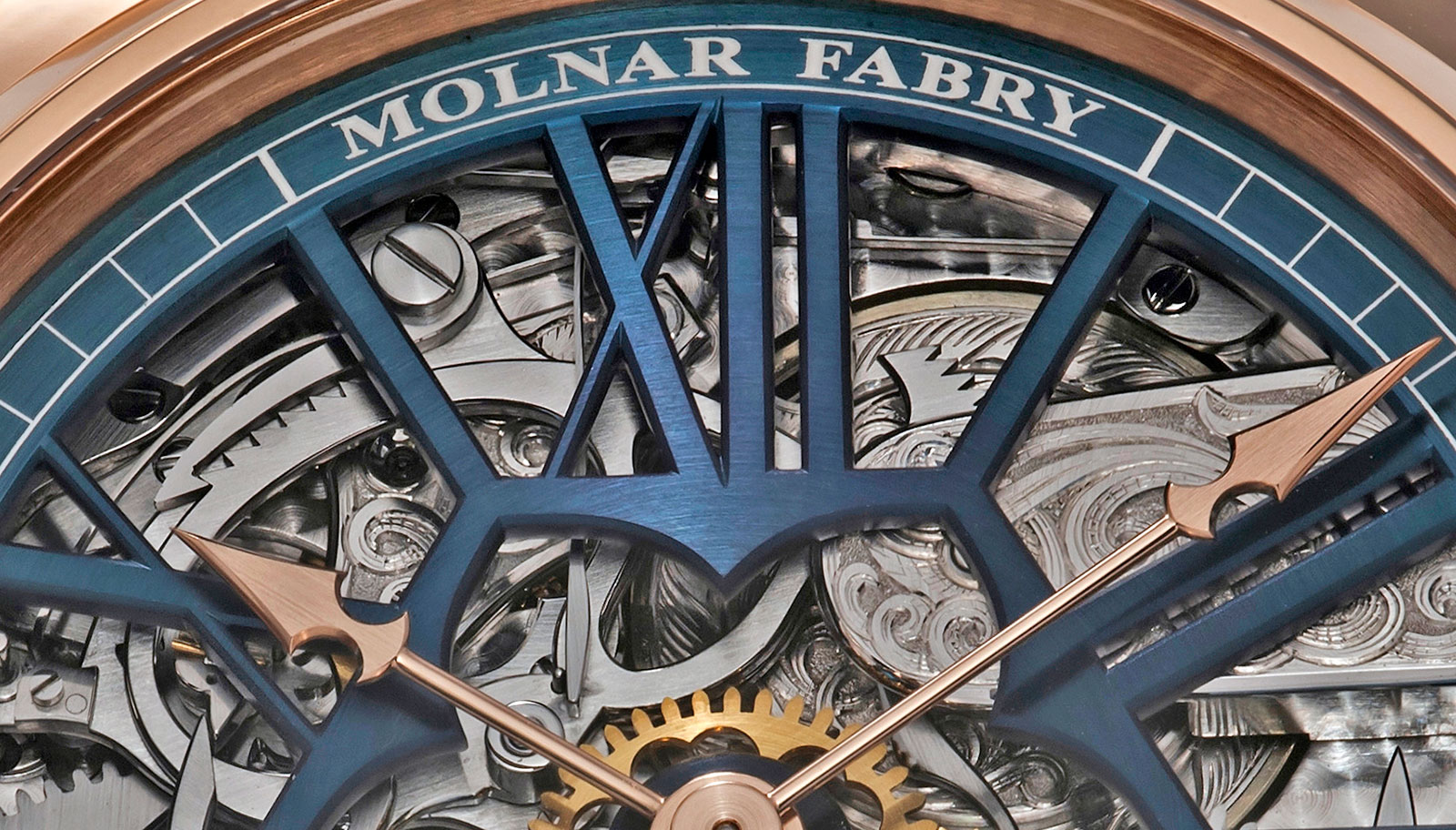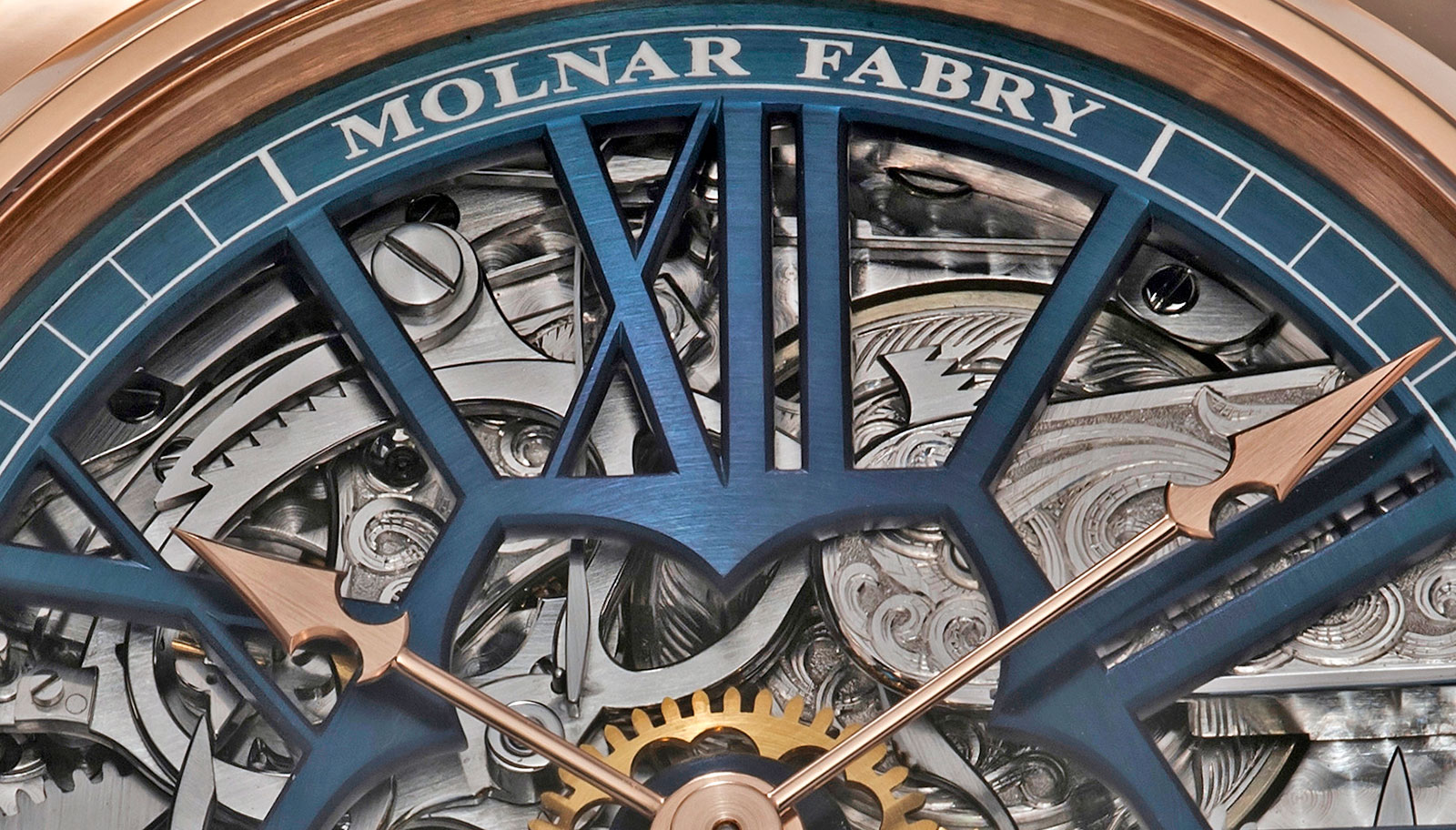 Price and Availability
The Molnar Fabry Nightingale Minute Repeater is a one-of-a-kind creation. Prices for similar watches start from €120,000.
---
Back to top.
---
You may also enjoy these.