Recommended Reading: The In-Depth Guide to the F. P. Journe Octa Chronographe
Everything you needed to know and more.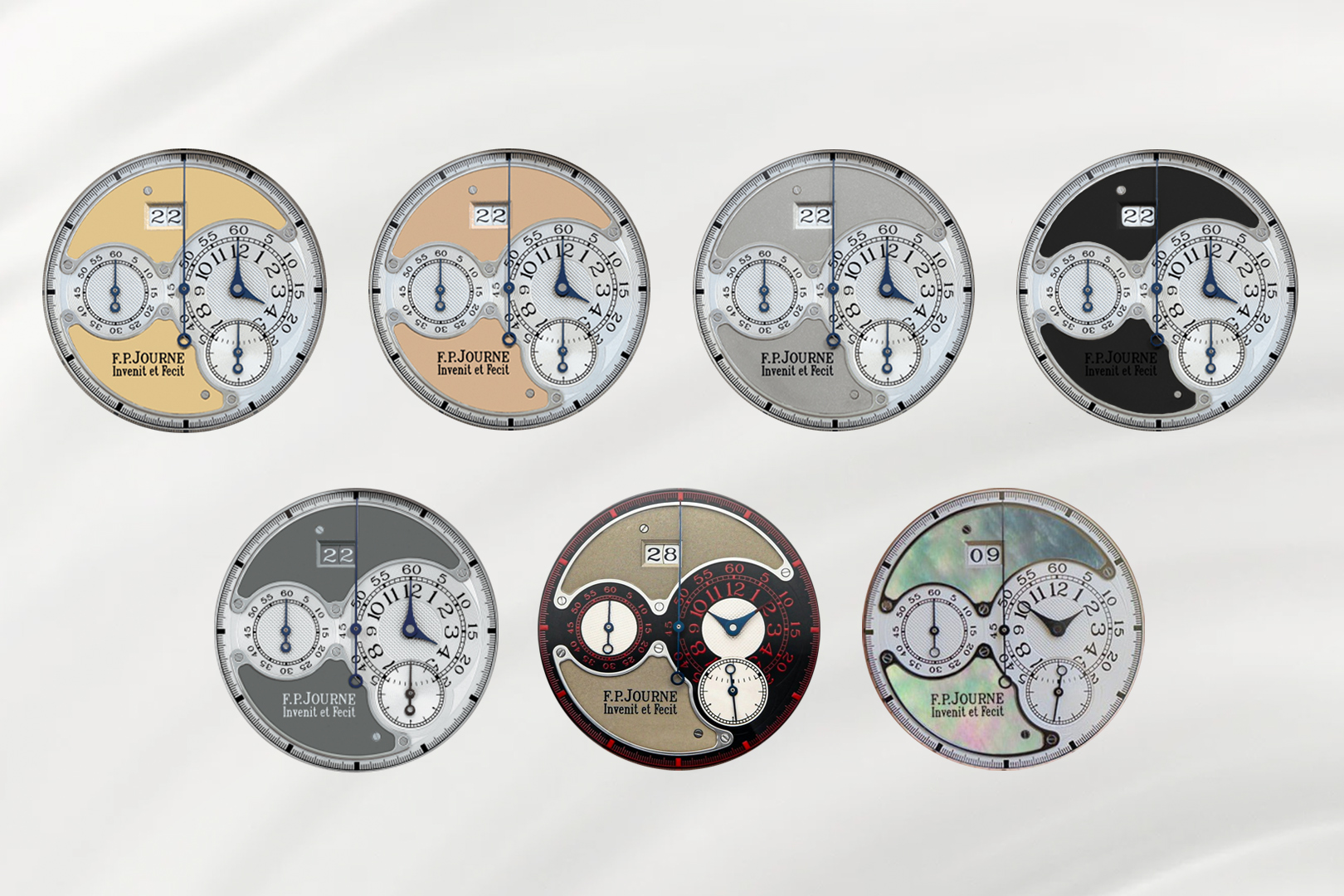 A short-lived model in production for just a few years – it was replaced by the Centigraphe in 2008 – the Octa Chronographe was nevertheless one of F.P. Journe's most intriguing offerings in technical terms.
While based on the standard cal. 1300 found in the simpler Octa models, the chronograph movement utilised a stopwatch mechanism integrated into the base plate under the dial. In other words, the chronograph was integrated but located where a modular setup would typically be.
As a result the Chronographe remained the same height as less complex Octa models (though that thinness would cause a variety of problems with the functionality, especially with the date).
Its technical details – which vary across generations – are just one aspect of the watch detailed in A Collector's Guide for the Octa Chronographe by F. P. Journe by Shawn Mehta, founder of independent watchmaking merchant Watch4Moi.
(At the same time it's worth revisiting the guide to the F.P. Journe Tourbillon Remontoir d'Egalite that I wrote in 2016, making it one of the first-ever Journe "guides".)
Unlike many recent "guides" that rely on plagiarisation or secondary sources, Mr Mehta's article cite facts and figures from F.P. Journe itself. For instance, he tells us that only 35 examples of the Octa Chronographe with a 38 mm platinum case, white gold dial, and brass movement were made. And the total number of Octa Chronographe made over the entire run is just 313 watches.
Mr Mehta also delves into the limited-edition dial variants, including the mother-of-pearl examples and Swiss Fine Timing edition in black and red.
In addition, the guide covers not just the usual production numbers and dial styles, but also details like the position of "45" on the minute register and the style of hands for the sub-dials.
A must-read for anyone with an interest in the Octa Chronographe, and even anyone keen on F.P. Journe, the guide can be found on Watch4moi.com.
---
Back to top.
---
You may also enjoy these.