A Magnificent Watch Collection Goes on Show in London
December 10-16 at the Design Museum. [Rescheduled to spring 2022.]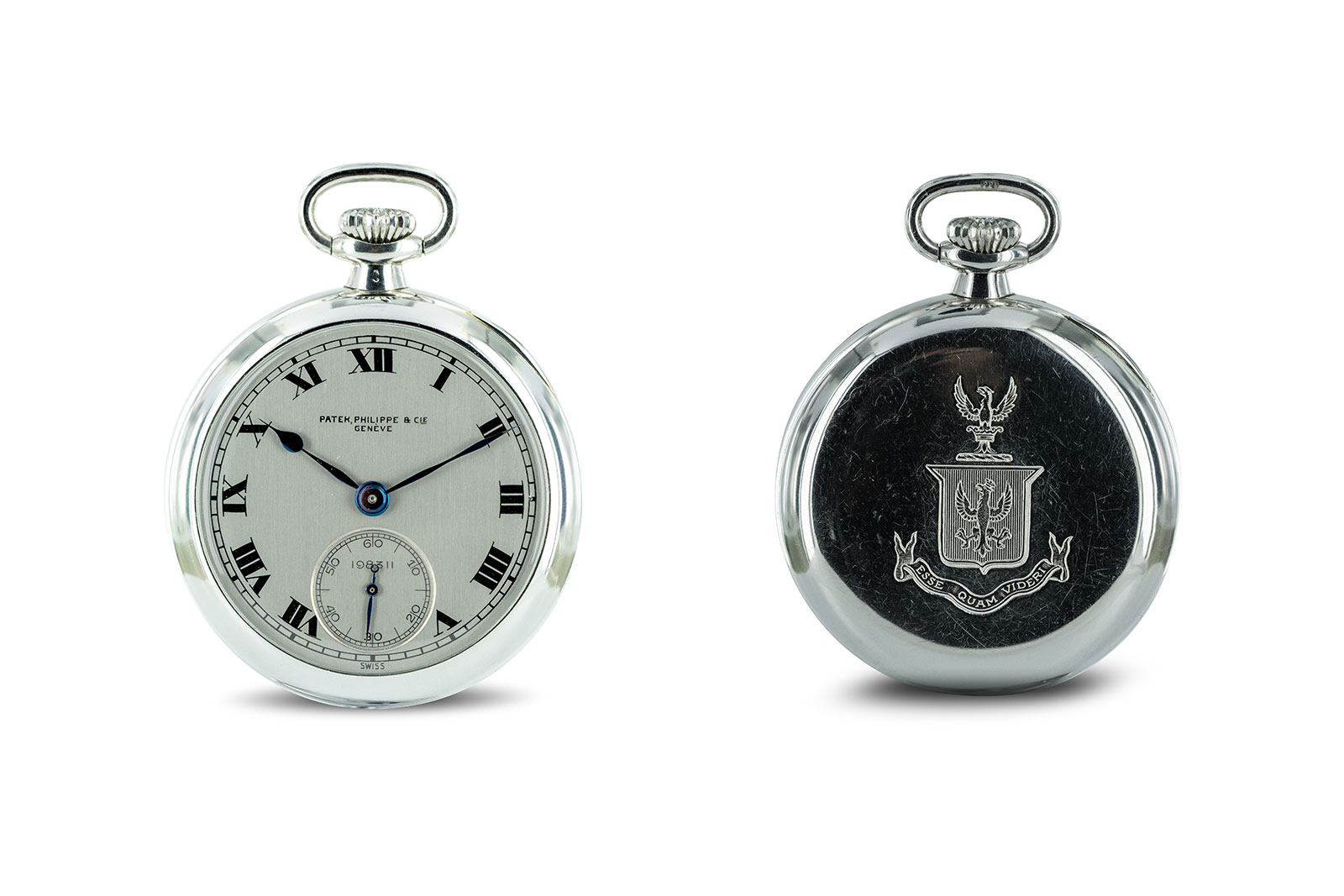 Soon to open in London and then in other countries in 2022, the OAK Collection is perhaps the first time a private collector is staging an exhibition that's open to the public. Taking place at the Design Museum with free entry, the OAK Collection exhibition is made up of just the highlights from the owner's collection, but already numbers over 160 watches.
[Edit December 1, 2021: The exhibition in London has been postponed to spring 2022.]
Organised into thematic sections, the OAK Collection – short for "one of a kind" – is dominated by Patek Philippe. Most of the watchmaker's most important historical timepieces are represented in the collection, including a ref. 2523 world time with a blue enamel dial, as well as exceptionally rare variants of the refs. 1518 and 2499. And the collection naturally includes modern-day, special-order Patek Philippe watches commissioned by the owner.
And the collection includes five pocket watches that once belonged to Henry Graves Jr, the American banker who was one of Patek Philippe's most important clients in the first half of the 20th century. Outside of the Patek Philippe Museum, the OAK Collection contains the largest number of watches that once belonged to Graves. Amongst the former Graves watches in the OAK Collection is the 1935 observatory tourbillon pocket watch in platinum pictured above.
Having decided to remain anonymous but known to be a French entrepreneur, the owner of the OAK Collection has accumulated more than 500 timepieces over the decades. According to the owner, his passion was born from a boyhood ambition that led to a lifetime of collecting. And like many great collectors, the owner clearly has a good eye.
"As I travelled the world on business, I would always look for watches – but it was at a flea market in France 35 years ago that I think I acquired my greatest bargain," notes the collector in the exhibition announcement, "It was a steel Patek Philippe Reference 130 Sector, and when I saw it, I began to shake."
Explaining his rationale for staging the exhibition, the owner says, "I see being able to send the OAK Collection exhibition around the world both as a reward to myself for building it and as a unique opportunity to share it with the many people who are just as passionate about watches as I am, but have not been as fortunate as me in having the time and the means to acquire so many special pieces."
The OAK Collection is open to the public daily from December 10-16, 2021. Entry is free.
Design Museum
224-238 Kensington High St
London, W8 6AG
United Kingdom
For more, visit Designmuseum.org.
After London, the exhibition will subsequently go on show in the Middle East, China, and the United States in 2022.
---
Edit December 1, 2021: The exhibition in London has been postponed to spring 2022.
Back to top.
---
You may also enjoy these.