A Magnificent Watch Collection Goes on Show in London
The OAK Collection of Patek Philippe, Rolex, and more.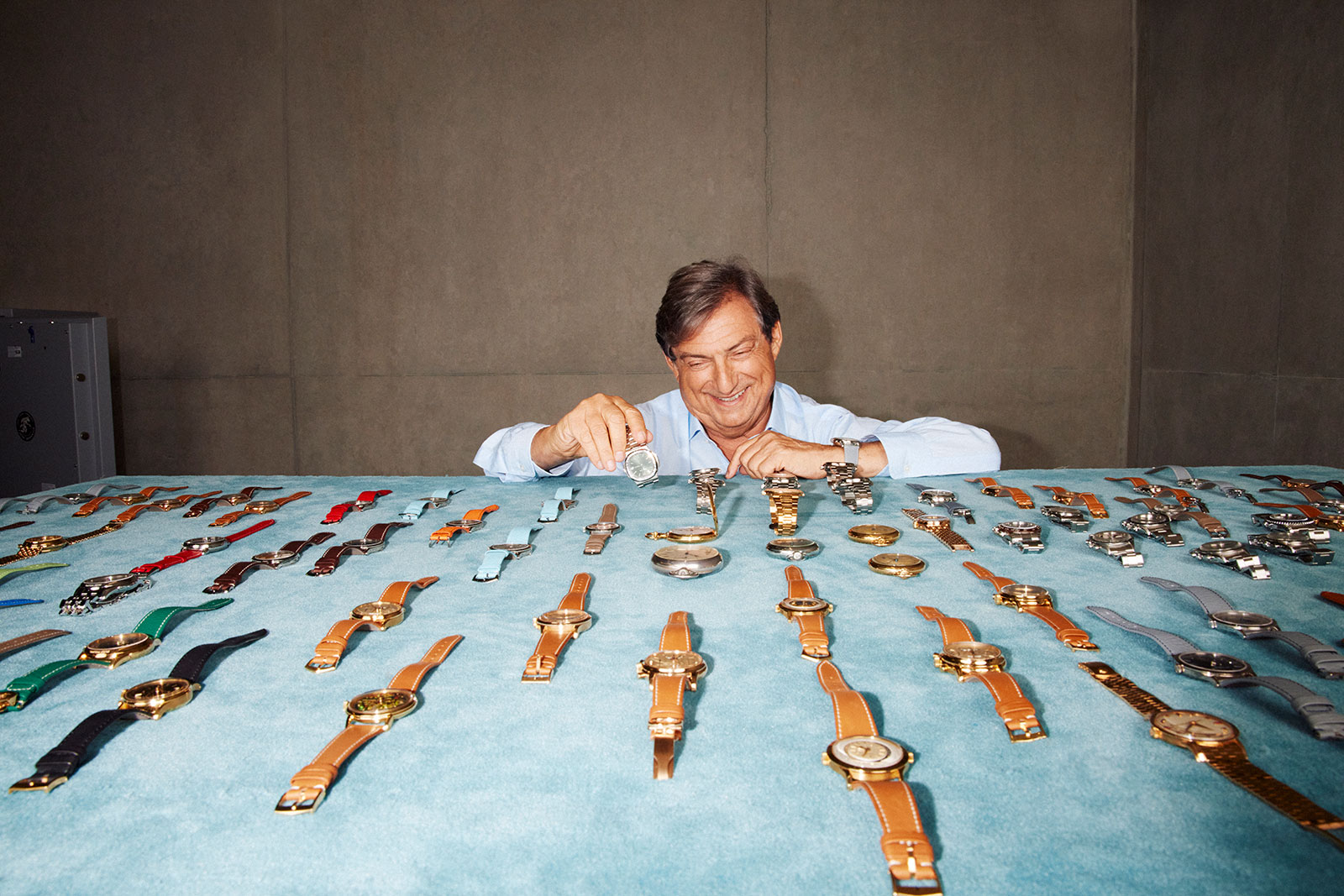 For me, watches are and always have been about people – those that make them, those that design them, and those that buy them. And while many of you reading this will do your utmost (likely on a daily basis) to keep your interest in watches in check with your bank balance, every so often you meet a collector, an enthusiast, who takes things to a whole other level. Somebody who has gone all in, a collector who takes it to a level that even insiders like Thierry Stern of Patek Philippe rank them amongst the greatest collectors of all time.
Patrick Getreide is that individual. Having spent the past four decades quietly building one of the world's greatest privately-owned collections of wrist and pocket watches, he has now put all of his timepieces on show for the world to enjoy and admire.
The show
I feel hugely privileged and excited having visited the exhibition on its opening day in London. Privileged because there were only a few press invited; excited because I believe it will open up our passion to more and more, aligning watchmaking with art, where it belongs.
The exhibition comprises 168 best-of-the-best vintage and contemporary museum-quality watches, among which are unrepeatable special orders, ultra-rare, limited editions, the most valuable examples of their type, and the largest number of Patek Philippe pieces once owned by the celebrated American collector Henry Graves Jr. now in private hands. It is also the first curated exhibition of a private collection of watches in any art museum anywhere in the world.
The OAK Collection – short for "One of a Kind" – is built on three principles: quality, rarity, and provenance. And focuses on three major segments: Patek Phillipe, Rolex and Independents. And Mr Getreide is set apart by the fact that he collects new and vintage watches.
The setting for the OAK Collection is incredible. Firstly, the Design Museum is just a spectacular venue to set the scene. Clearly no expense has been spared in the display itself that takes place in a series of bespoke, interconnected rooms comprising 11 sections, each of which could be described as a chapter of time that encapsulates the collector's appreciation of specific genres of watches, from simple, three-hand timepieces to high complications. And Mr Getreide discerning eye is reflected in every watch, which is in truly perfect condition, with the majority of examples being new or virtually unworn.
The OAK Collection exhibition will be unveiled to the public in London before embarking on a global tour incorporating four international stops at spectacular exhibition venues in the Middle East, the Far East and North America.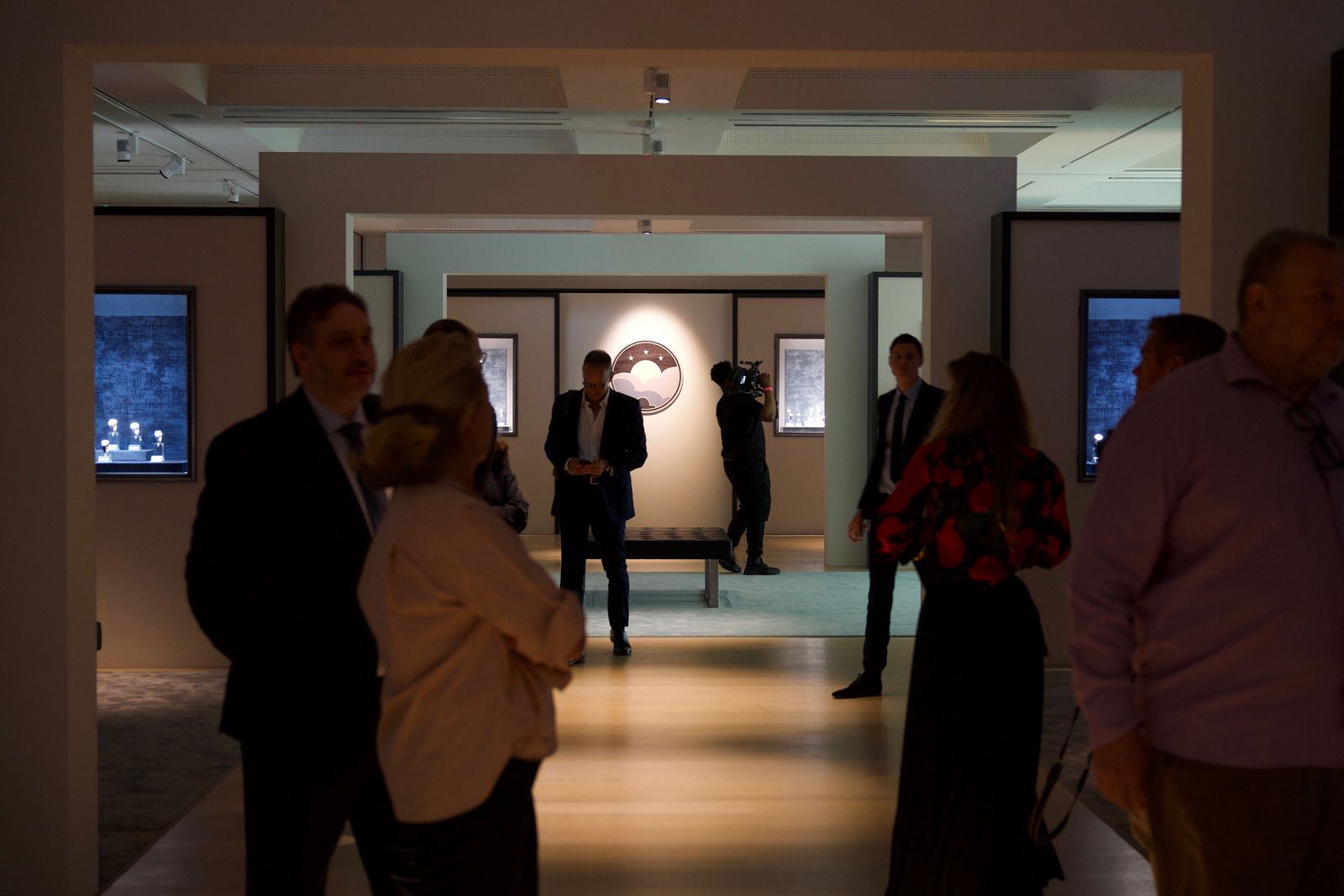 The man
One of the key parts of the story, and one many of you will be wondering is: who is Patrick Getreide? And how did he afford this incredible pursuit? The truth is – this is unclear. What we do know for sure is that he is a French entrepreneur living in Luxembourg who made his fortune by buying and selling companies in facilities management, commodities and real estate.
The interesting bit is Mr Getreide's collection actually runs to over 600 watches – so the exhibition is actually the slimmed down selection! When asked about his youth, he says, "As a young boy at boarding school in Switzerland, I lived among the children of some of the world's wealthiest people – but all I had was a small, weekly pocket money allowance. I didn't feel envy, but I did want to be like these people and their parents. It gave me what I call 'the Count of Monte Cristo syndrome', a determination to achieve a level of success that would give me freedom to do the things I loved."
What struck me about Mr Getreide was the sheer level of taste embodied in his collection. We are talking the most collectable and best preserved specimens from Patek Philippe, Rolex, and important independent watchmakers, all selected with a great deal of flair and class.
For every collector there is a watch that started it all. For Mr Getreide it was a Cartier Tank LC that captured his imagination, bought with the winnings from a horse-racing wager. In the early stages of getting into the hobby, like many of us, he would seek-out rarities everywhere he went. "As I travelled the world on business, I would always look for watches," says Mr Getreide, "But it was at a flea market in France 35 years ago that I think I acquired my greatest bargain… a steel Patek Philippe Reference 130 Sector, and when I saw it, I began to shake".
Although Mr Getreide long wanted to show his watches to other enthusiasts, it was his son, Roland, who first suggested staging a travelling exhibition, after having spent a lifetime observing his father's undying passion for horology. "I have not been involved in acquiring watches for the collection, but I have been on the margins of it for as long as I can remember," explains Roland Getreide.
Patek Phillipe
The OAK Collection is heavy on Patek Philippe. The brand's timepieces account for six of the exhibition's 11 sections, covering the Calatrava, Nautilus, World Time, and perpetual calendar or complicated models, in addition to the Graves watches and Rare Handcraft pieces.
The Calatrava
Among the 20 Calatravas on display, 12 are vintage, four modern, and three are one-offs.
Highlights include the unique ref. 530 in steel with a glossy black dial and Breguet numerals; the only known ref. 570 in yellow gold with a two-tone yellow-gold dial and Breguet numerals; and a ref. 570 in pink gold with a two-tone rose dial bearing Breguet numerals. Add to that the unique ref. 1504 in steel with black dial and pink gold indexes, and you have a lineup Mr Getreide labels "The 'Fantastic Four" – all truly "One-of-A-Kind" and all featuring Breguet numerals.
And in a measure of Mr Getreide's stature as a collector, Patek Philippe created unique versions of its contemporary Calatrava ref. 5196 that are modelled on the vintage examples – these are on show as well naturally.
The chronograph
There are 29 stellar chronographs on show, all but six of which are rarest-of-the-rare vintage watches. Among these is a unique ref. 130 featuring a yellow gold case, a single-pusher chronograph, and a remarkable, mirrored two-tone mirror in silver marked with a tachymeter scale.
Also exceptional are the ref. 530 chronograph in pink gold from 1956 that's signed by its original retailer, Gobbi Milano, and the ref. 1436 in yellow gold that combines a split-seconds with a pulsometer scale.
Graves and Fullerton
The great Henry Graves Jr.'s fascination with Patek Philippe watches resulted in a collection that was inherited by his grandson, Reginald "Pete" H. Fullerton, who amassed an exceptional collection of his own. Henry Graves Jr. commissioned no fewer than 39 watches from Patek and only around 30 are believed to have survived, five of which form part of the OAK Collection.
Among the former is a stunning, observatory-quality tourbillon pocket watch with a platinum case that was created by Patek Philippe for participation in the Geneva Astronomical Observatory timing contest of 1933 – which it won outright, making it one of the world's most accurate mechanical watches at the time.
Others include a gold minute repeater pocket watch that was especially made for him that was gifted to his grandson on the occasion of the latter's marriage. Another is a hunting-cased minute repeater with an enamel dial.
The two Fullerton watches, meanwhile, comprise the ref. 3960, an officer-cased wristwatch, and the ref. 3969, a tonneau-shaped jump hours, both of which were produced as limited editions to mark Patek Philippe's 150th anniversary in 1989.
In total, the OAK Collection boasts five watches that once belonged to Graves and two owned by Fullerton, which are perhaps the crown jewels of the collection. The only larger selection of Graves watches belonging to a single entity is in the Patek Philippe Museum, which holds 13. Three of the Graves watches in the OAK Collection are engraved with the Graves family crest and its motto "Esse Quam Videre" – "to be, rather than to seem".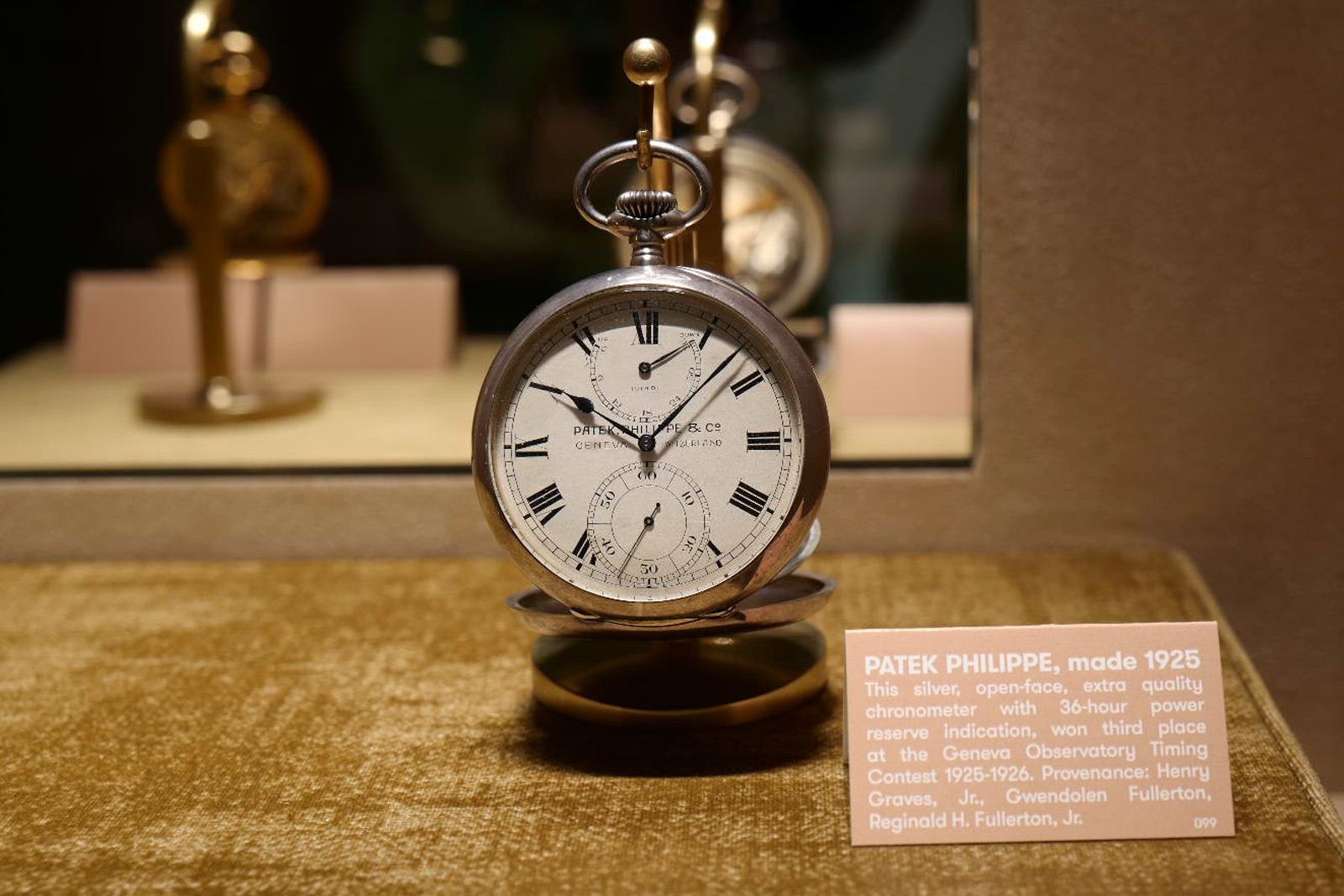 The Nautilus
When it comes to Nautilus, the exhibition includes no fewer than 16 examples. They include three early ref. 3700 models in different guises, including the only known Nautilus to have been fitted with a "special request" quartz movement and a selection of more recent models featuring chronograph and calendar complications.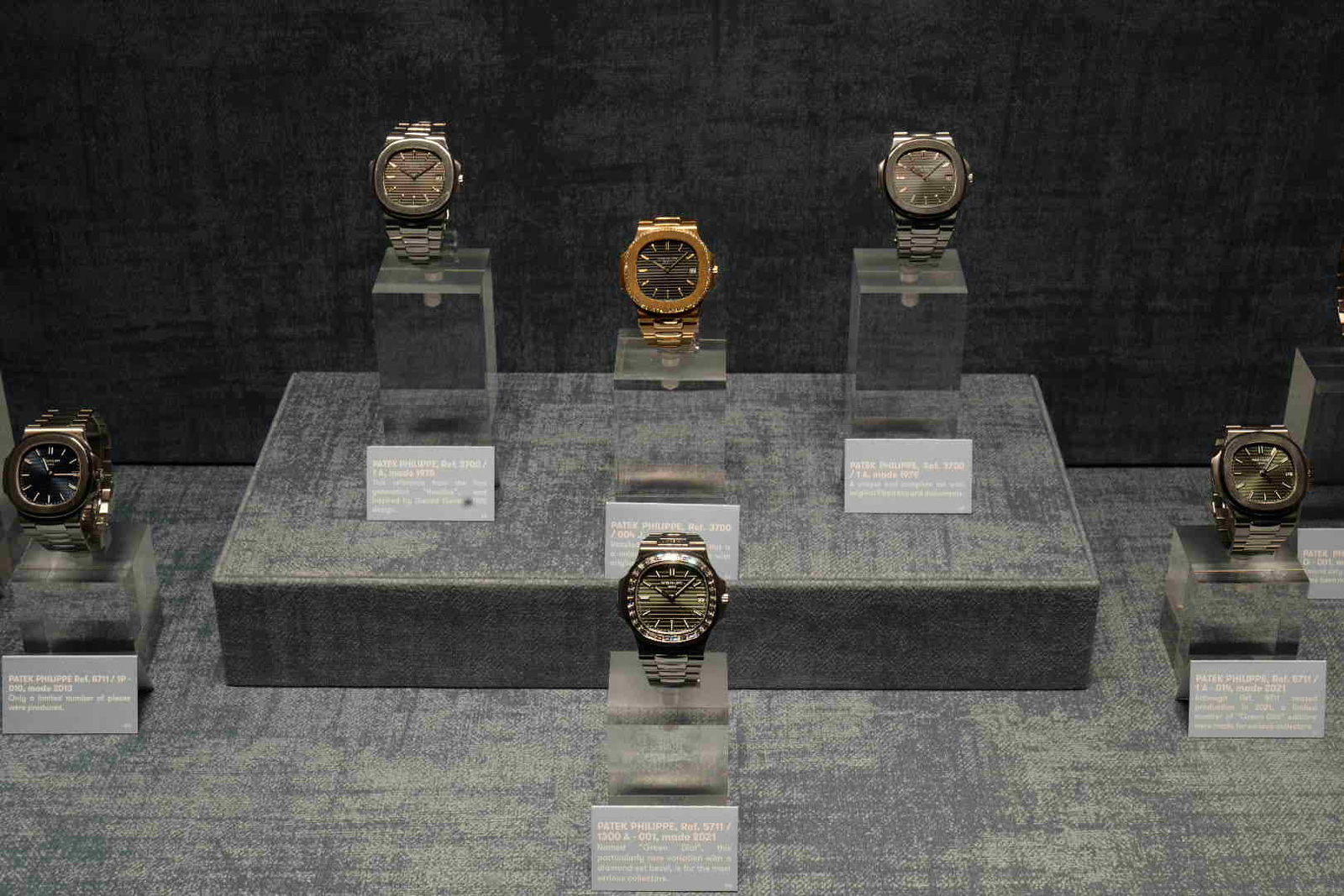 The complications
Patek Philippe's perpetual calendar and complicated watches are among the firm's rarest and most difficult to obtain. Among the six vintage perpetual calendar chronographs on display including the ref. 1518 "pink on pink" with pink gold case and pink dial as well as a pink gold bracelet. Another is the ref. 1518 that was one of just six made with large, Arabic numerals. And then there's also the unique, first series ref. 2499 with a champagne dial. All just ooze class.
Rare Handcrafts
The Rare Handcrafts section encompasses nine watches, vintage and modern. One is a pocket watch from 2017 that has an enamelled guilloche dial carrying individually applied hour markers in the form of tiny flowers made from yellow gold. Also exceptional is a hunting-case Calatrava wristwatch made to mark Patek Philippe's 175th anniversary that features a marquetry dial depicting a traditional sailing barque on Lac Leman, a longtime favourite theme of the brand.
The World Time
Developed by Geneva horologist Louis Cottier in the 1930s, the disc-based world time wristwatches of Patek Philippe have long appealed to the most important of collectors, with several examples ranking amongst the most expensive Patek Philippe watches ever sold at auction. But world time watches become additionally covetable when they possess rare dial variants, an example being one of the two vintage ref. 2523 Heures Universelles, or "HU" for short", featured in the exhibition.
The ref. 2523 HU two-crown World Time is one of just four known examples to feature a dial centre enamelled in vivid blue – Mr Getreide's favourite colour. Another prime example is the pristine, 1963 ref. 2523 HU.
While the modern World Time pieces on show include no fewer than four with dials decorated with cloisonné enamel maps.
Rolex
There are 13 sports chronographs by Rolex on show, eight of which are vintage and five modern. Among the former, highlights include an exceptionally rare 1961 Daytona issued to the Peruvian airforce, better known as Fuerza Aerea del Peru (FAP), and a 1966 Daytona that not only features a sought-after "Paul Newman" dial but was originally owned by NASA astronaut Walter Cunningham who piloted the Apollo 7 lunar module.
The modern examples on show range from a yellow gold Daytona powered by the Rolex-modified version of the famous Zenith El Primero automatic movement, to the platinum Daytona launched in 2013 and powered by the in-house cal. 4130.
The indies
In this section we see rare references from Francois-Paul Journe and Kari Voutilainen, both of whom have supplied the collector with some exceptional, and occasionally custom-made, pieces.
One of my personal favourites was the F.P. Journe Ruthenium set that comprises a Chronometre a Resonance, Octa Calendrier, Tourbillon Souverain, Octa Chronograph and Octa Jour et Nuit. The five watches date from 2002, a time when the maker's excellence was only just becoming recognised. Made in a limited edition of 99 pieces each, all have movements made from ruthenium-plated brass along with ruthenium-coated dials, hence the name. Even more remarkably, each watch is in "new old stock" condition.
There are five Voutilainen watches on display, all in equally pristine condition. One is the unique Voutilainen created for the charity auction Only Watch 2015.
Fun facts
The oldest watch on show is a slim, hunter case, minute repeating dress watch in yellow gold that was made in 1927 and then sold to Henry Graves Jr. in 1927. With its provenance and mint condition, the watch is probably one of the best simple minute repeating Patek Philippe watches known.
The newest watch is a Nautilus ref. 5711/1A-014 – the celebrated Nautilus with a green dial that was launched in 2021.
The largest watch is the observatory tourbillon pocket watch in platinum once owned by Henry Graves Jr. that measures 48 mm in diameter, while the largest wrist watches are those in the Nautilus section. And the smallest watch in the exhibition is a Calatrava ref. 96 that has a diameter of just 30.5 mm, which is also in platinum like the tourbillon pocket watch.
The most complicated watch is the contemporary ref. 5208, which features a minute repeater, perpetual calendar and chronograph. And the only watch with a quartz movement is the vintage Nautilus ref. 3700 that's the only quartz example of the reference in existence, having been made upon special request by a doctor.
Close
Just promise me that if you do one thing, go see this exhibition when it comes to your city. Beg, borrow, or steal the time from your wife or husband and make it happen. This is a must see for any watch lover.
The OAK Collection is on show daily from May 19-25, 2022, at the Design Museum in London. Entry is free.
Design Museum
224-238 Kensington High Street
London W8 6AG
United Kingdom 
After London the OAK Collection will go on show in other cities around the world in 2022 and 2023 – details on those locations soon.
For more visit Oakcollection.watch.
---
---
You may also enjoy these.