Exhibition: Exquisite Pocket Watches in Singapore
The Beginning at 2ToneVintage.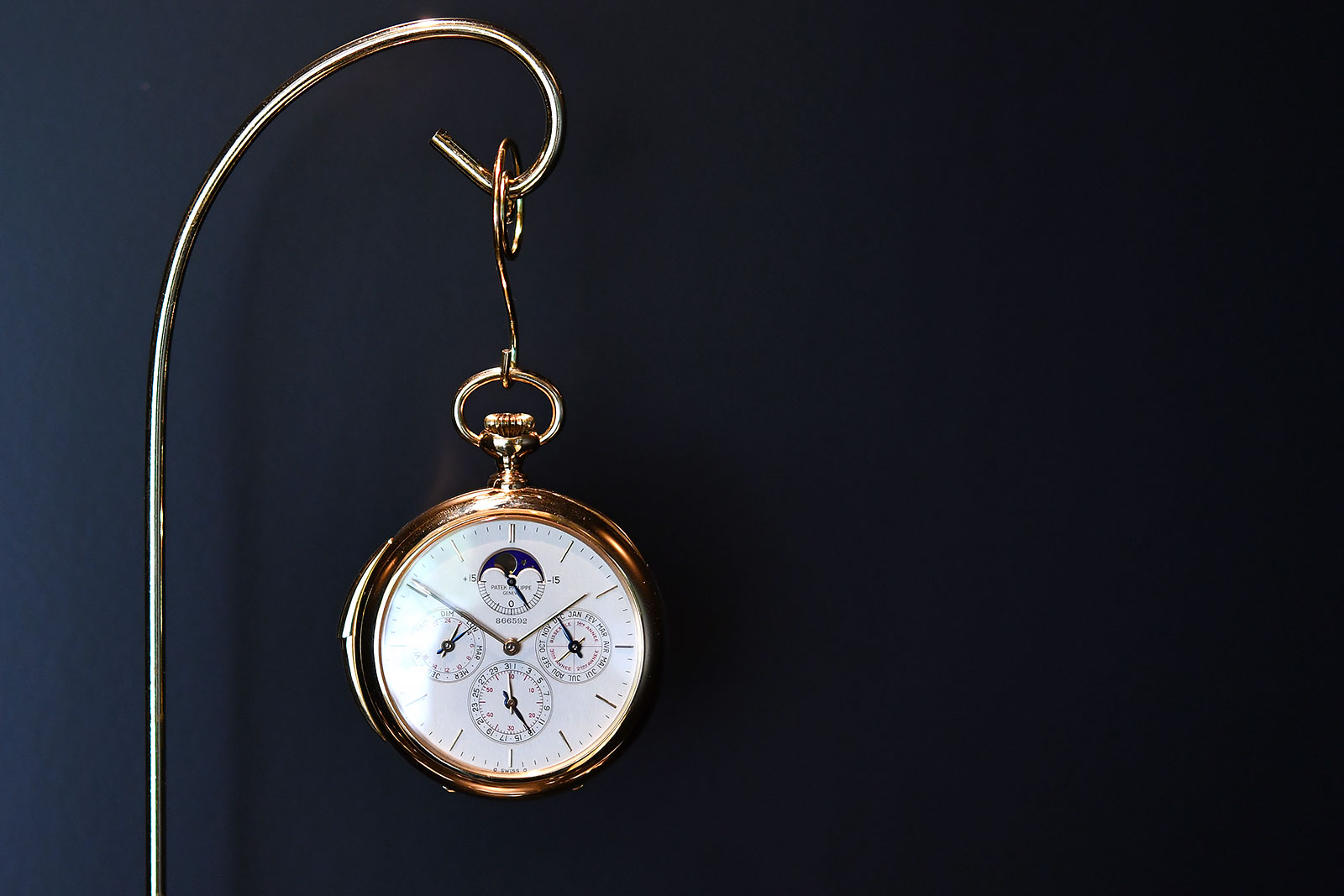 A vintage watch dealer based in Singapore, 2ToneVintage is staging an exhibition that goes down a road less travelled in modern watch collecting – vintage pocket watches instead of the usual fare of wristwatches. The exhibition is open to the public from now till September 30, 2021, but registration is required due to venue capacity limits.
Titled The Beginning, the show is made up of several dozen impressive specimens that represent the diversity of pocket watches, ranging from an Ilbery enamel for the Chinese market to a one-off Audemars Piguet grand complication to a Patek Philippe world time with a cloisonné dial.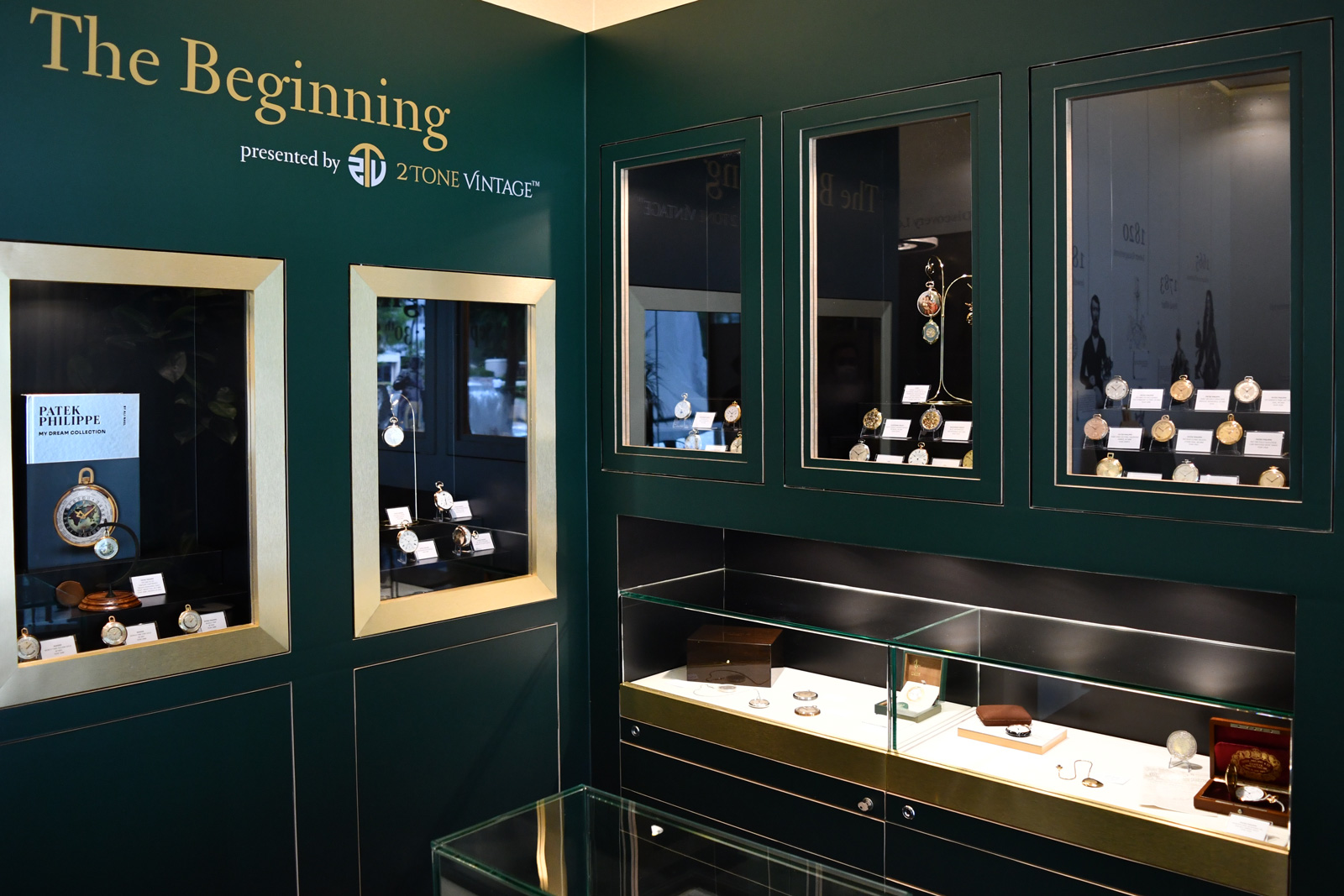 Most of the watches on show belong to Ali Nael, an oil trader who switched careers to found 2ToneVintage. Consequently, a good portion of the exhibition reflects his taste in timepieces – many of the timepieces are mid 20th century watches with elegant two-tone dials in champagne or pink gold.
Examples from the early- to mid-20th century dominate the exhibition, with Patek Philippe being the most numerous. The watches largely fall into two categories: simple, time-only watches with delicate details or enamelling, and the highly complicated.
Time-only
The time-only examples include the Patek Philippe ref. 650 "Flying Saucer" – named after its wide, flat bezel – from 1937 that has a handsome. two-tone contrasting dial.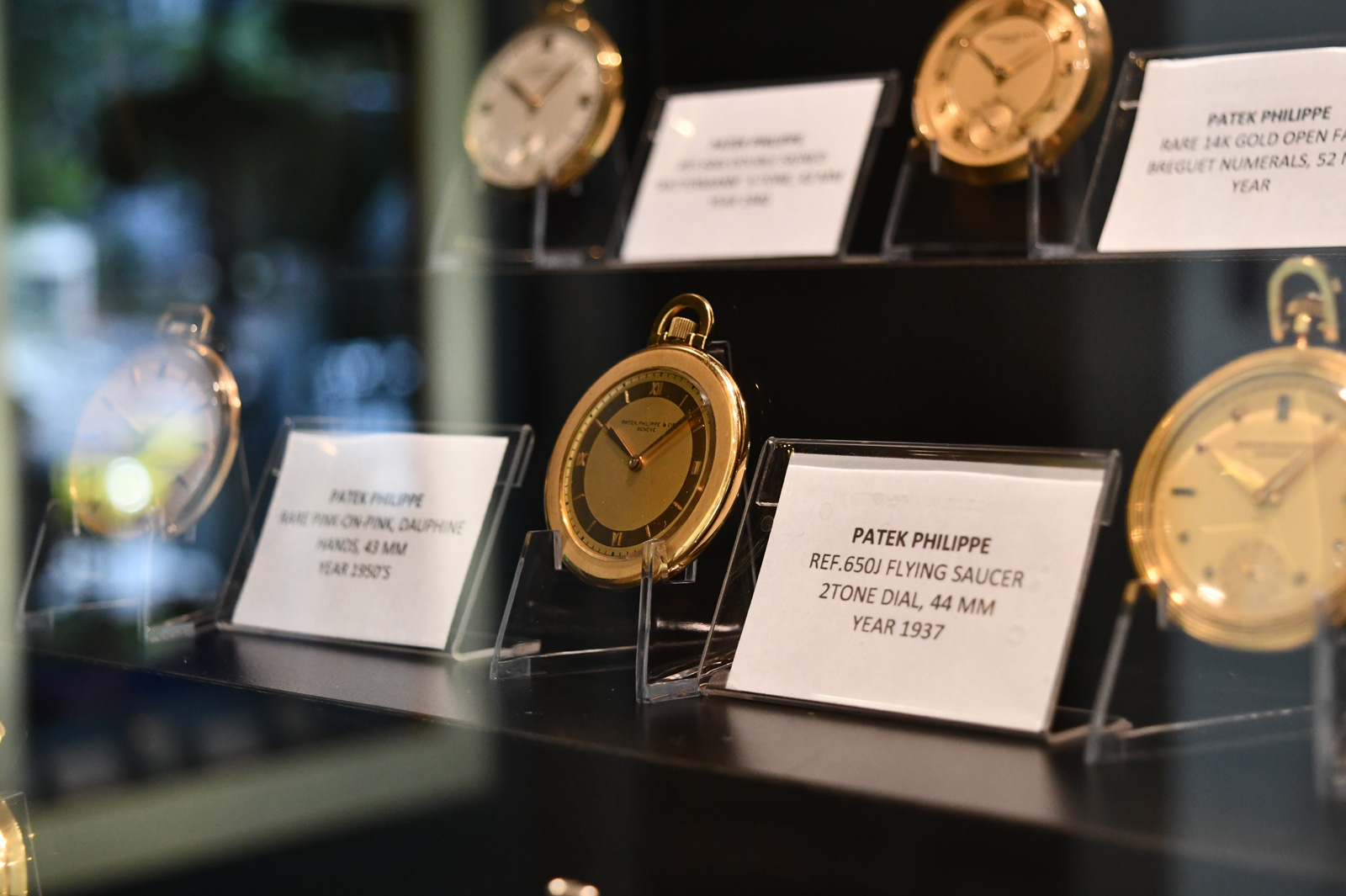 And standing out against the classical style of most of the exhibits is the Patek Philippe "Ricochet" ref. 788/4J. Looking very much like the late 1960s or early 1970s watch that is is, the asymmetrical, pebble-like watch was designed by Gilbert Albert, the Geneva jeweller famed for his distinctive style.
Complications
A holy grail of Patek Philippe's offerings from the earlier decades of the 20th century are Louis Cattier-style world time watches with cloisonné enamel dials – both for the wrist and pocket. The example on show is a ref. 605 HU DE in yellow gold, with a dial bearing an enamelled map of Europe, Asia, and Africa.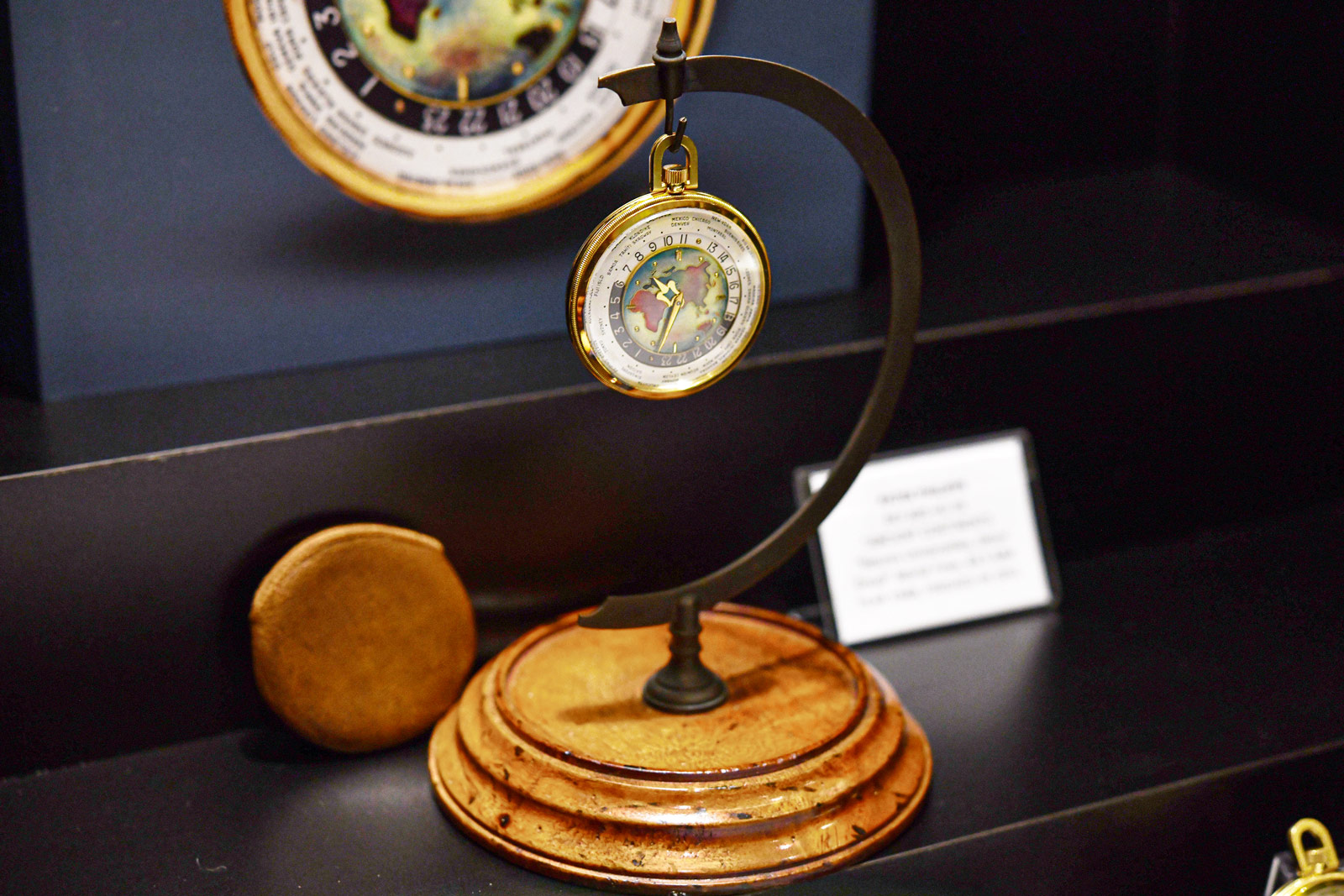 Another complicated Patek Philippe highlight is the mono-pusher chronograph ref. 19-211 with a multi-scale dial featuring both a tachymeter and pulsometer in the ever-popular "sector" style.
Last but not least is a grand complication pocket watch from Audemars Piguet, no. 12'858. Combining a chronograph, perpetual calendar, and minute repeater, this was a one-off that bears the original owner's monogram on its reverse.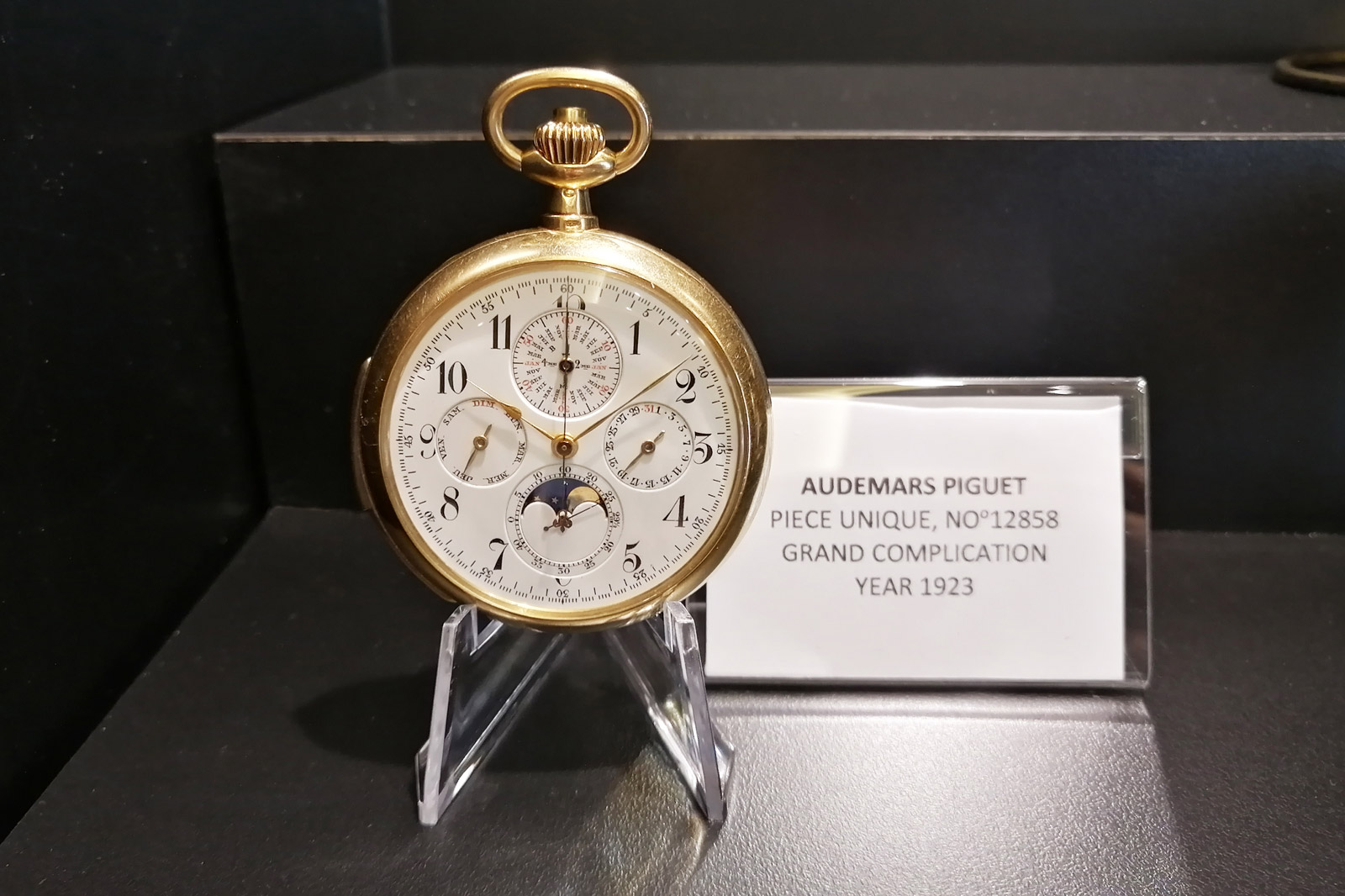 For more, visit 2tonevintage.com.
---
Back to top.
---
You may also enjoy these.