Watches & Wonders 2021 Panels: Innovation
Staying relevant and aspirational.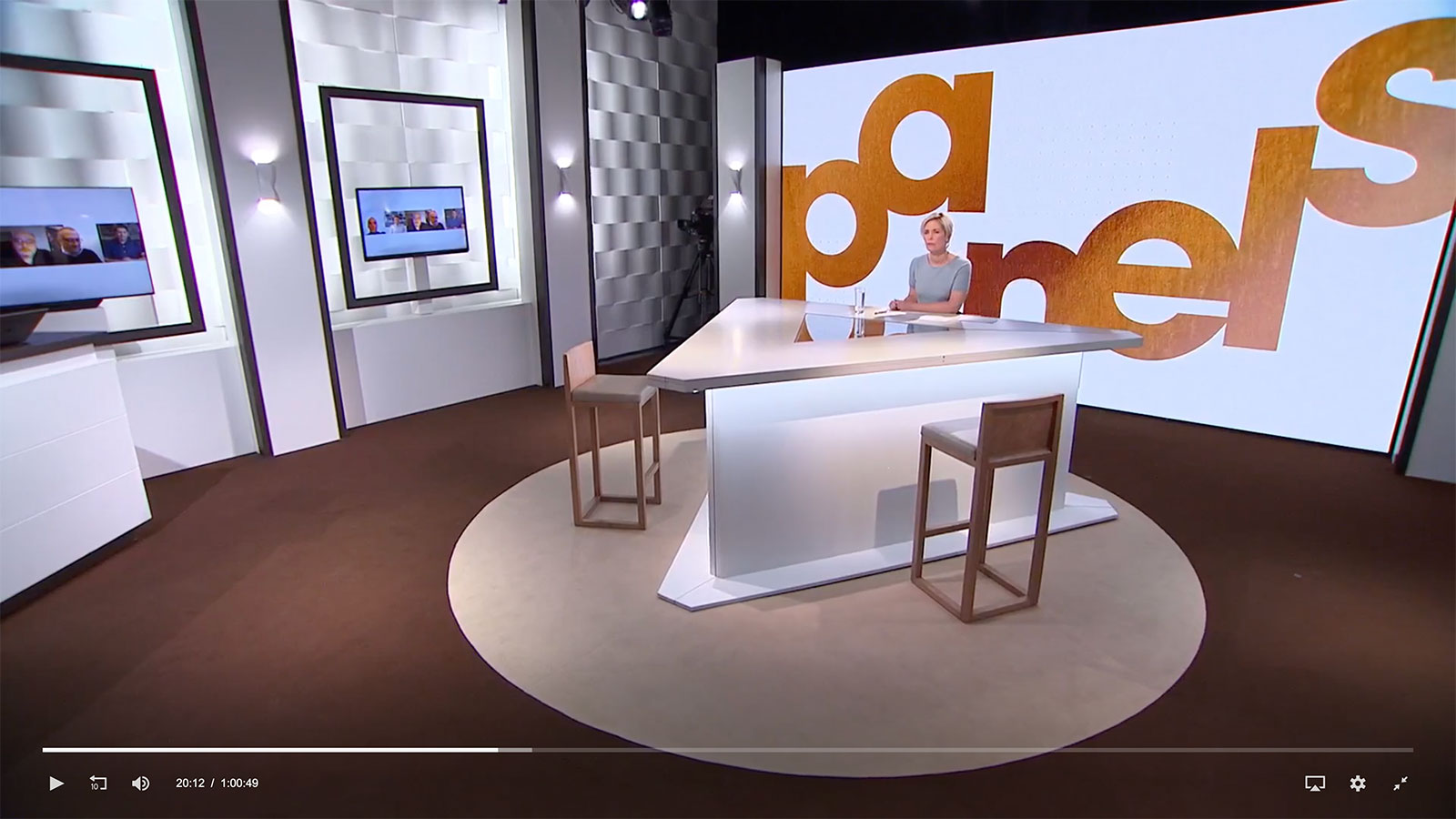 Among panels discussions that took place Watches & Wonders 2021 was the session about the familiar buzzword – innovation. As wth the rest of the event's broadcasts, the panel happened with all of the participants taking part remotely from around the world, but it still  managed to be efficient, relevant, and lively.
What did we learn from it? 
As a starting point, a quick overview of watchmaking's history was essential. William Rohr, a long-time collector who's behind startup Massena Lab, summed it up: "There is a tradition of innovation in watchmaking, whether for the precision of timekeeping, improved legibility or other aspects, it is still very much alive in the industry."
"Horology today is much more about passion and emotions than functionality per se," added Patrick Tacq, a Belgian collector with diverse tastes, "Nonetheless, innovation is key to the industry for its survival in the 21st century and to keep the next generation involved in mechanical watchmaking."
Stay relevant
Precision timekeeping obviously does not need a mechanical watch, but many other aspects of the timekeeping experience can be improved through innovation.
"Our goal at Ressence is to use technology to bring better ergonomics to our mechanical watches in order to create an even deeper relation between the customer and his watch," emphasised Benoit Mintiens, founder of Ressence. His approach has taken the mechanical watch into an entirely new arena as demonstrated by the Ressence Type 2 e-Crown, which is solar powered and set via a smartphone app, but still powered by a mechanical movement.
At the other end of the spectrum are watches that are replicas of past designs, a major trend in today's market but unimaginative for some of the panellists. "Watchmaking needs to innovate, to use technology in order to bring improvements to the customer," said Ariel Adams, founder of online watch magazine ABlogtoWatch, who added that brands have to understand what the expectations of their customers are and then innovate to fulfil these needs.
"If we just try to respect our heritage [and not innovating], we will lose everyone," noted Antoine Pin, head of Bulgari's watch division.
Adaptation and education
Innovation is even more essential as the world evolves. Mechanical watches need to offer utility to the customers, even if watches themselves have transformed into aspirational, as opposed to functional, products.
"Dreams are key to mechanical watchmaking," said Mr Adams, "But innovators are dreamers. They bring improvements to consumers that they did not even know they wanted."
That makes innovation useful, but it still falls to the brands themselves to educate the customer about the advantages of these innovations. Magnetism-resistant movements, for instance, are a useful innovation that few consumers are aware of, and it took several years for watch brands to spread the message sufficiently such that at least watch enthusiasts now realise its importance.
Mr Pin illustrated the notion of how innovation proliferates with Bulgari's quest for thinness in its movements: "Through pursuing miniaturisation, we eventually came to address the question of energy transmission, of precision and of power reserve. We therefore met other brands where innovation was achieved. In the end, it develops our constant capacity to improve ourselves across the board". 
The cost of innovation
Often overlooked and rarely understood by watch buyers is the high cost of innovation.
Obviously, research and development is expensive, typically requiring years to come to market and realise a return on investment. As Mr Mintiens explained, "For us, every watch is like reinventing the wheel, so costs are extremely high."
One of the most interesting outcome of this panel was the possibility of an open-source approach to innovation for the whole industry. "Open-source is largely innovators and entrepreneurs who are not scared of sharing because they gain more from sharing than what they give away," said Mr Pin, "We must remember we are a small industry. It is getting more and more complex to move forward. We have a lot to gain from this open source approach because it frees creativity."
Indeed, open-sourcing of technology would be the greatest innovation for the industry.
Innovation as a driver of sales?
The consensus was clear – definitely. Hublot with materials, Bulgari or Piaget with ultra-thin movements, Ulysse Nardin with silicon regulating organs, Ressence and its hybrid watchmaking – the examples of innovation are countless, all serving to show that innovation encourages enthusiasts to buy watches.
Modern watchmaking thrives by getting the balance right between innovation and emotion. So the key to useful innovation is to celebrate watchmaking's history while making it relevant to the contemporary buyer, making innovation part of the emotional dimension of watchmaking and triggering the buying decision for the consumer. This how an age-old industry can remain relevant while being aspirational.
---
Back to top.
---
You may also enjoy these.