Artur Akmaev Introduces the Battle City
Versatile and whimsical artisanal decoration.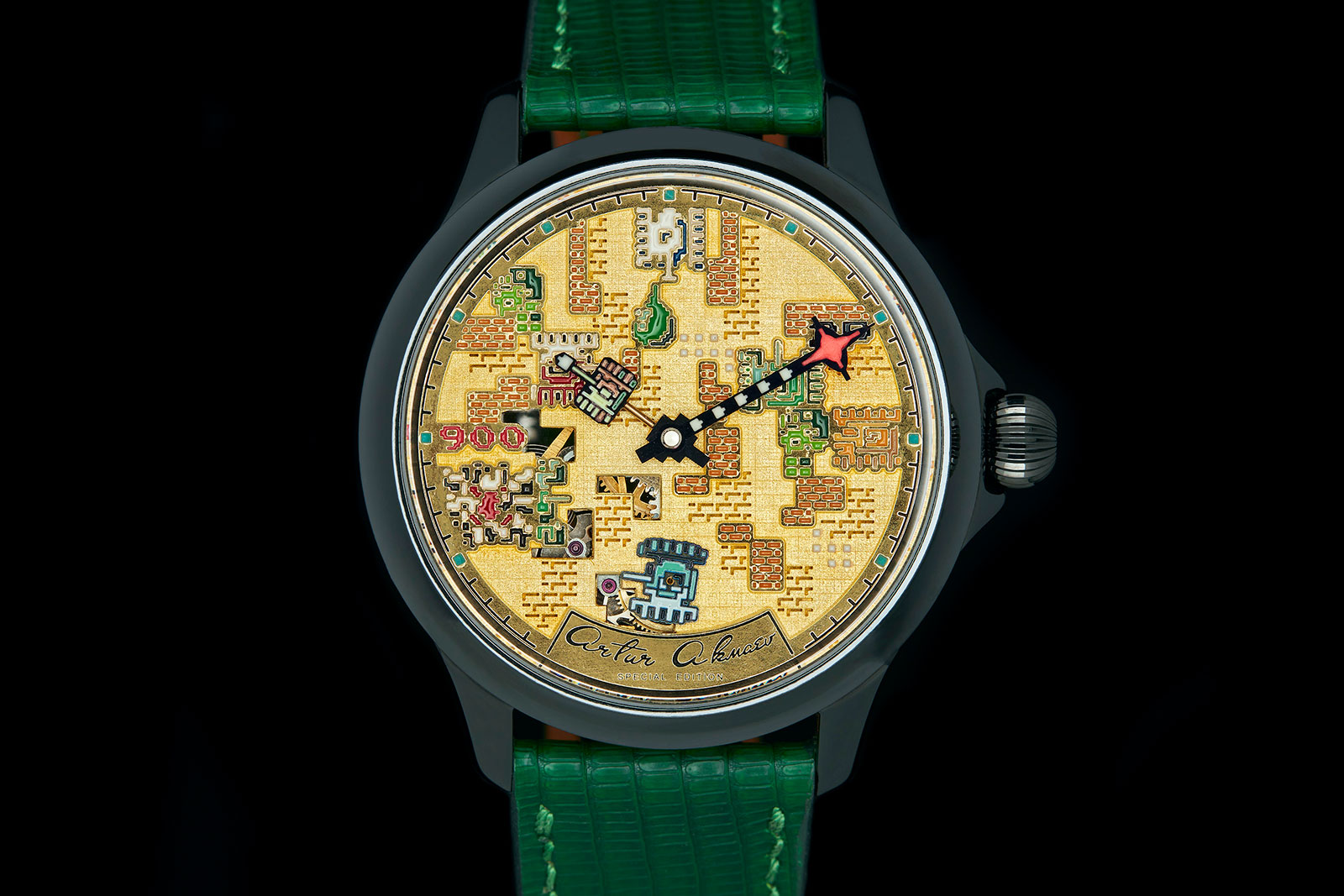 Both an engraver and self-taught watchmaker, Artur Akmaev was born in Moscow but has called Los Angeles home since 2017. He specialises in highly decorative, but also affordable, skeleton watches, each a one-off and often customised to the client's specific requests. And he occasionally works with other watchmakers – Mr Akmaev was responsible for the movement engraving on the Infinity Series made by fellow California watchmaker Joshua Shapiro.
Many of Mr Akmaev's creations are inspired by pop culture – both Batman and The Avengers can be found on the dials of his earlier creations – and his latest wristwatch draws on 1980s video game Battle City, where the player has to destroy enemy tanks on a grid-like arena. Designed by Mr Akmaev's sister, Dinara, an artist specialising in jewellery design, the Battle City watch is hand-engraved and enamelled, both on the dial as well as the movement.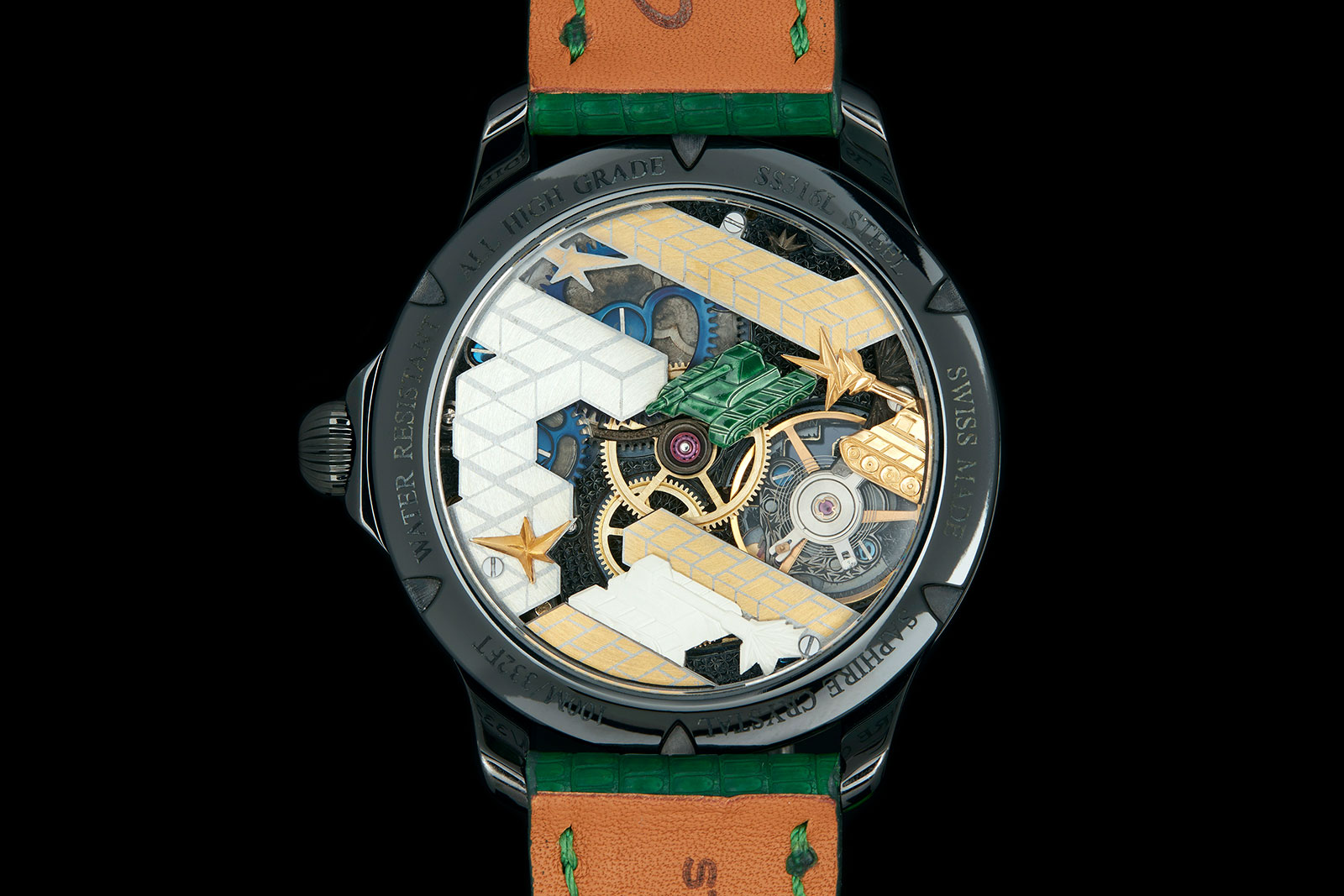 Initial thoughts
The versatility of Mr Akmaev's skill is surprising – he can transform any idea into decoration for a watch. Admittedly, not all have the same appeal. Some look a bit much for a watch dial, but others, like the new Battle City, work surprisingly well.
The scale of the decoration of Battle City suits a watch dial perfectly, while its various elements like tanks and brick surface are ideal for engraving and enamelling. In fact, the three-dimensionality of the Battle City dial is surprising, given that the dial has to fit in in the 1.5 mm space between the movement and crystal.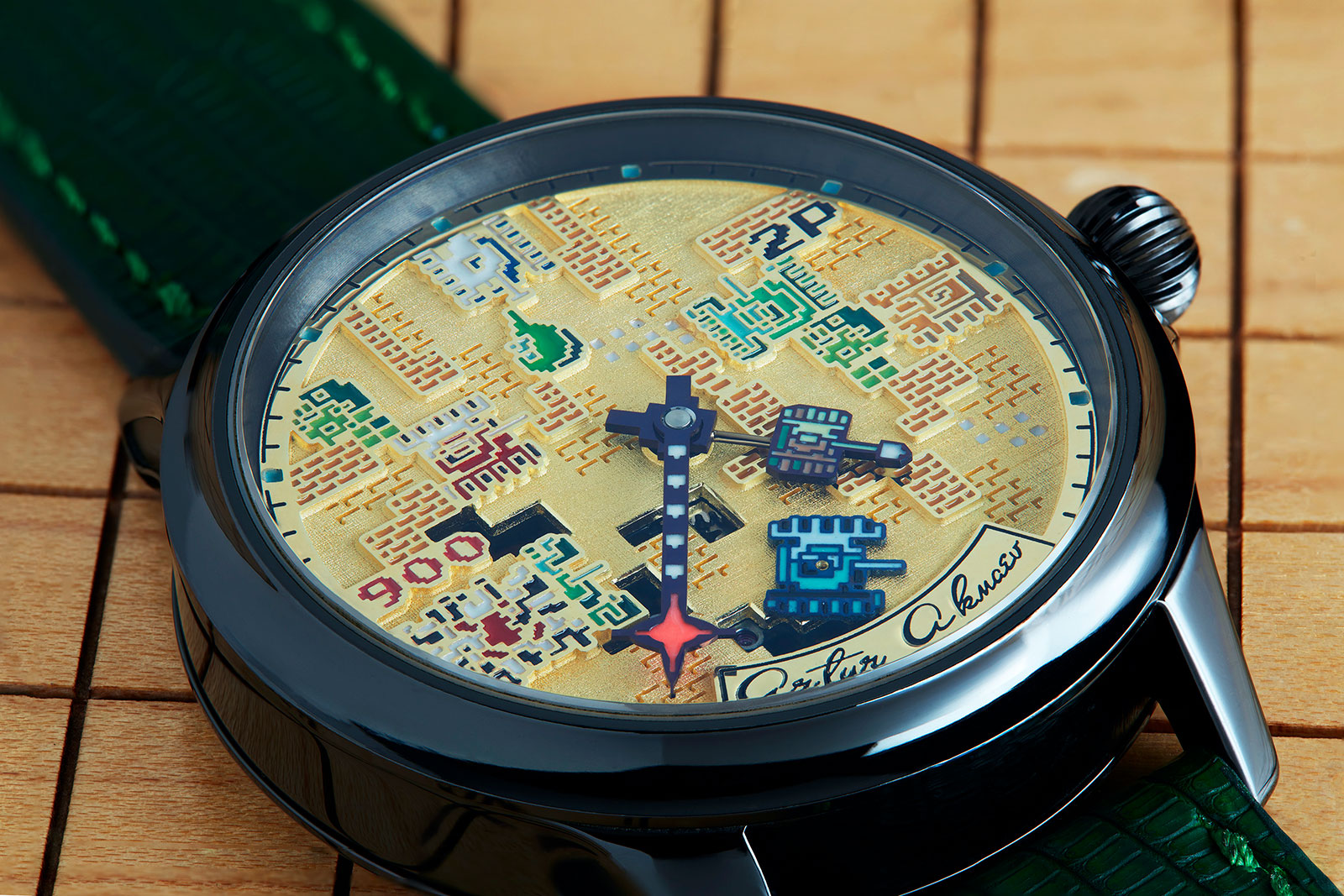 The watch cases he uses are stock offerings from a Swiss supplier, while his favoured movement is the large and common ETA Unitas. But Mr Akmaev adds a substantial amount of unique decoration – by hand – which gives each watch a strikingly unique feel.
And regardless of the aesthetic style, Mr Akmaev's work – namely engraving and enamelling – is notably good value. Starting at US$7,000, his watches combine artisanal decoration that is entirely customisable.
Computer game nostalgia
The Battle City is actually the latest of several watches dedicated to 1980s video games, a series that began with a longtime client of Mr Akmaev's who is especially fond of the computer games of his teenage years. These computer game-themed watches inspired Mr Akmaev's sister, Dinara Akmaeva, now in her final year studying art and design in university, to design a watch for her final year project.
"I was taking computer programming classes in our neighbourhood [in the 1990s] and next door there was a big room with computers and a few Nintendo consoles," explains Mr Akmaev, "There were a few games to choose from – I tried them all – but one game, Battle City, drew me in, probably because I was good at it from the beginning. I knew that that should be the game [for the watch]."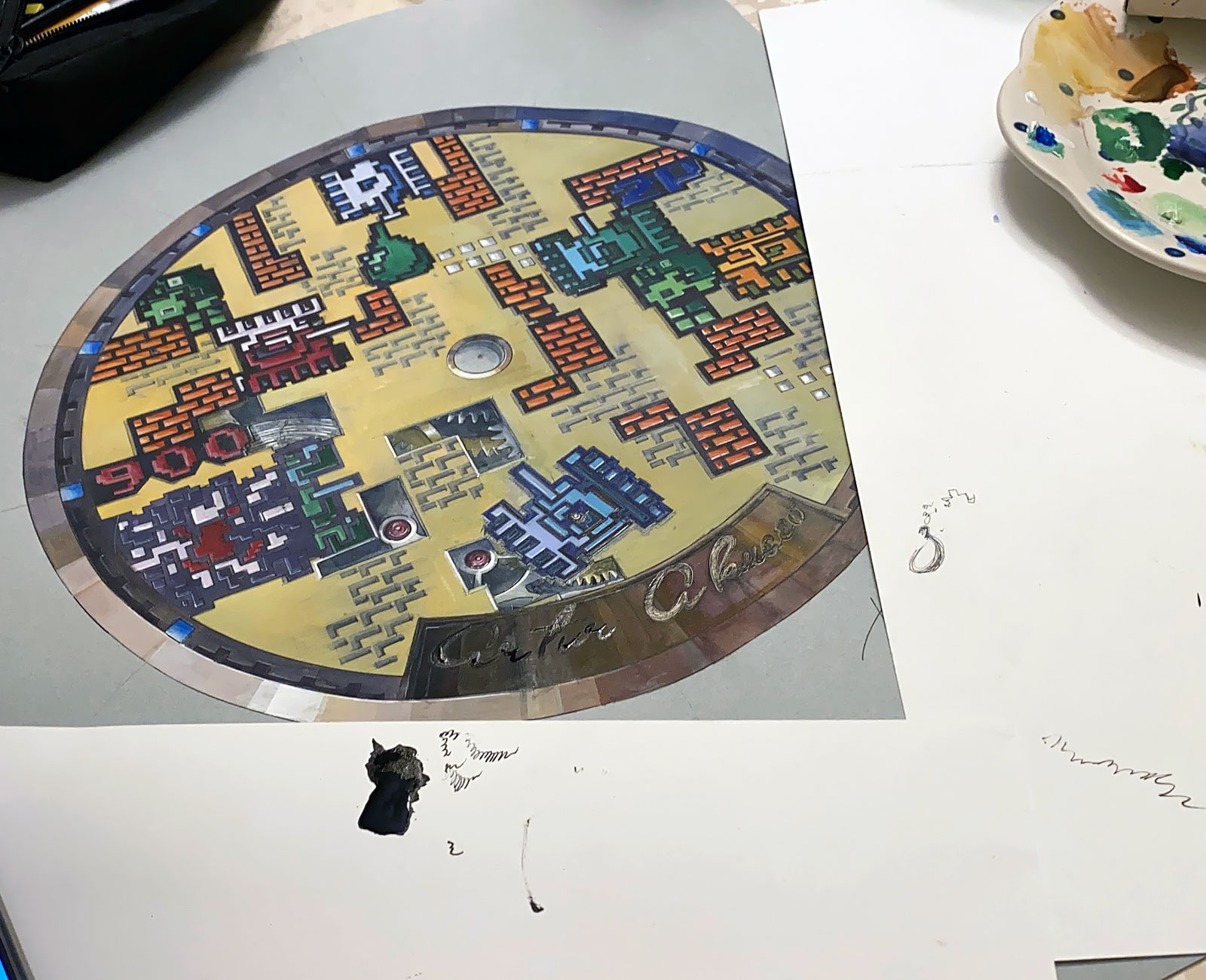 Artisanal decoration
The basic specs of the Battle City are similar to Mr Akmaev's other watches: the case is steel and 45 mm in diameter. It has a polished surface that's been PVD coated black, but Mr Akmaev also offers cases uncoated or decorated with engraving and enamel.
Inside is an ETA Unitas 6498, a movement originally designed for pocket watches that is popular with independent customisers and watchmakers like Mr Akmaev. The robustness and size of the movement makes it ideal as a base for modification and decoration – Mr Akmaev explains the calibre "allows me to expand my artistic vision in a big area of the movement". At the same time, "it is available… for a fair price" says Mr Akmaev, allowing him to make the end product affordable.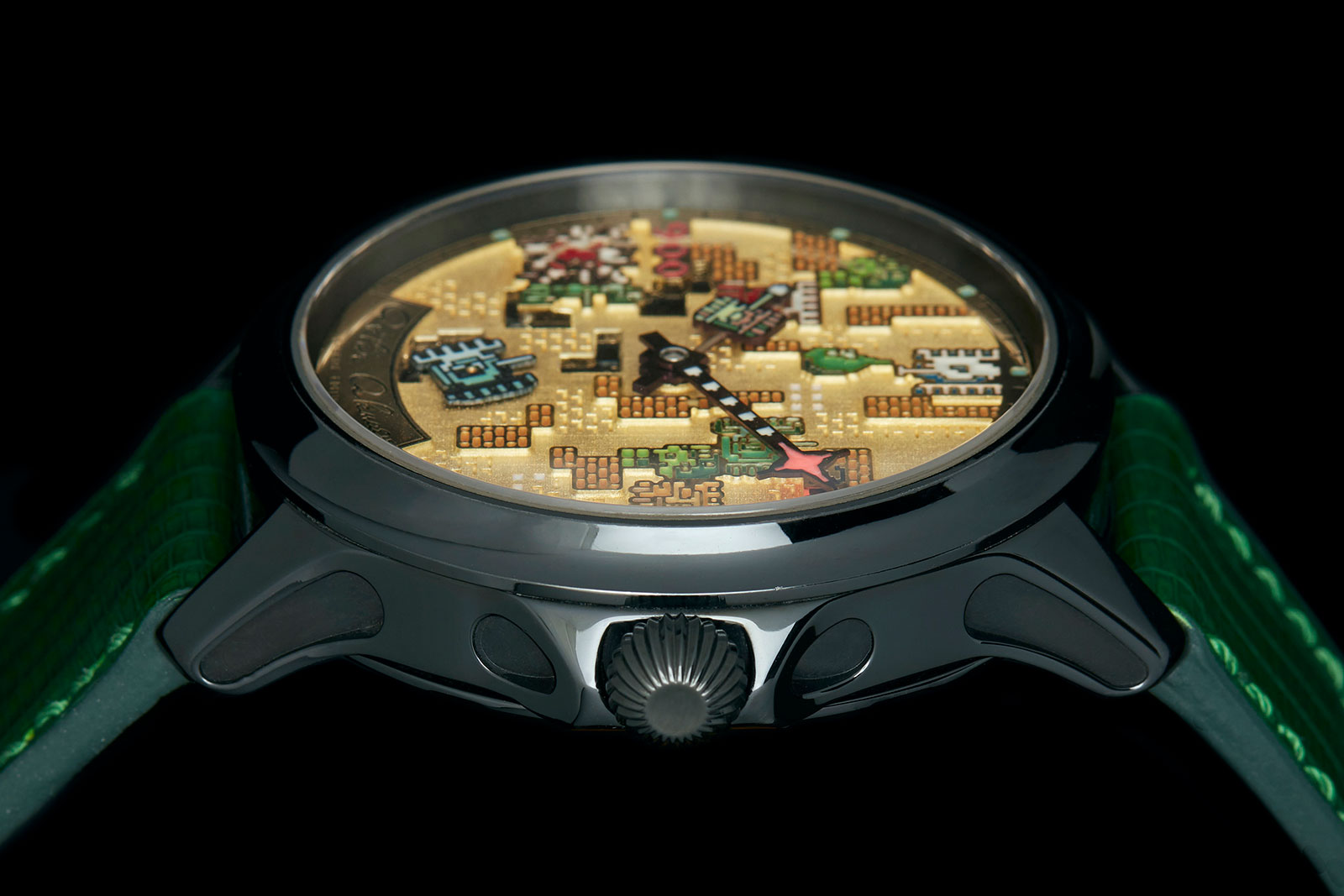 While the case and movement are ordinary, the degree of decoration is highly artisanal, with almost everything done by hand the traditional way, as a jeweller would do it. The overlay plate for the movement, for instance, was cut by hand from a sheet of steel, then engraved, and then inlaid with gold and silver.
Being a self-taught watchmaker, Mr Akmaev's decoration also extends to the movement of Battle City. Coated in black rhodium, the bridges are hand engraved with a geometric diamond motif, while the base plate is finished with perlage. Interestingly, the steel gears of the movement are open-worked, polished, and then heat blued.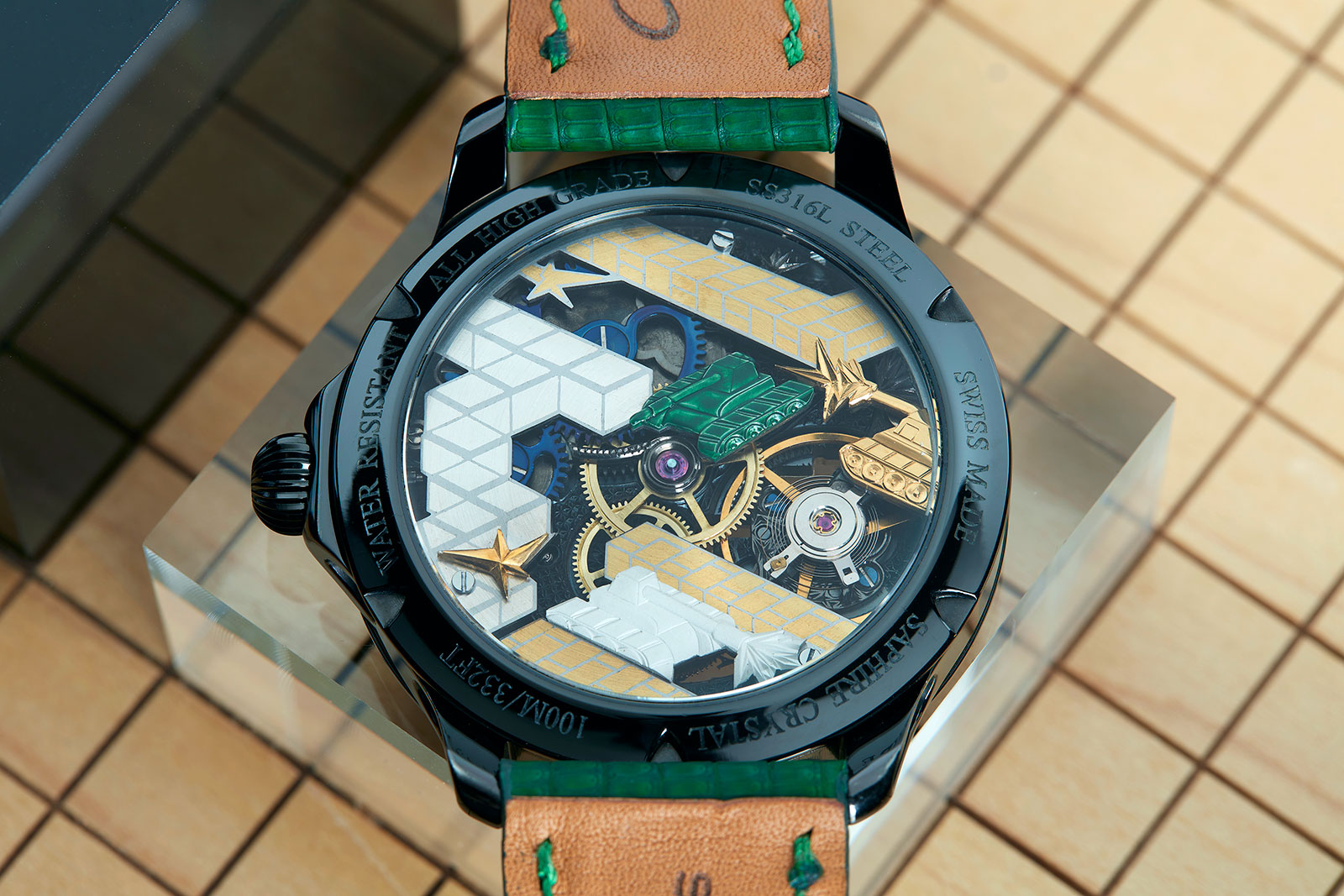 The dial is made of brass, and similarly engraved by hand. But it was finished with a flat polishing technique similar to black polishing that is typically used for steel parts of a movement.
"The common and convenient method [for polishing brass] leaves the edges rounded no matter how hard you try to avoid it, and depending on the direction of polish, it leaves small dents," explains Mr Akmaev. The result is a dial that "reflects light differently, and you can see it is a perfectly flat surface", says Mr Akmaev.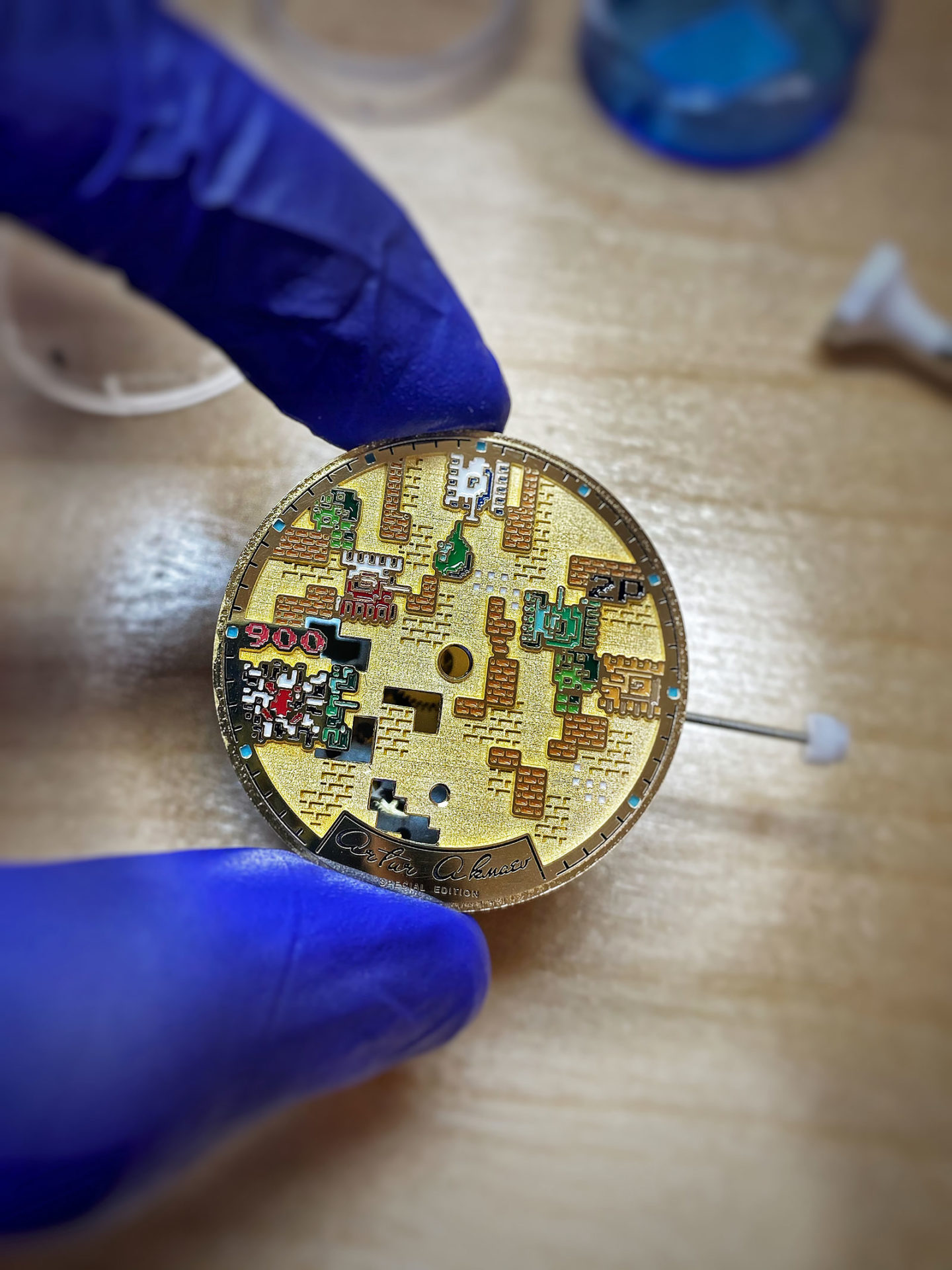 After the engraving and polishing, the dial was gilded and finally enamelled. According to Mr Akmaev, the enamelling took about 20 hours, requiring each enamel colour to be individually ground, mixed, and painted. Every two hours or so, says Mr Akmaev, he had to fire the dial in an oven to set the liquid enamel.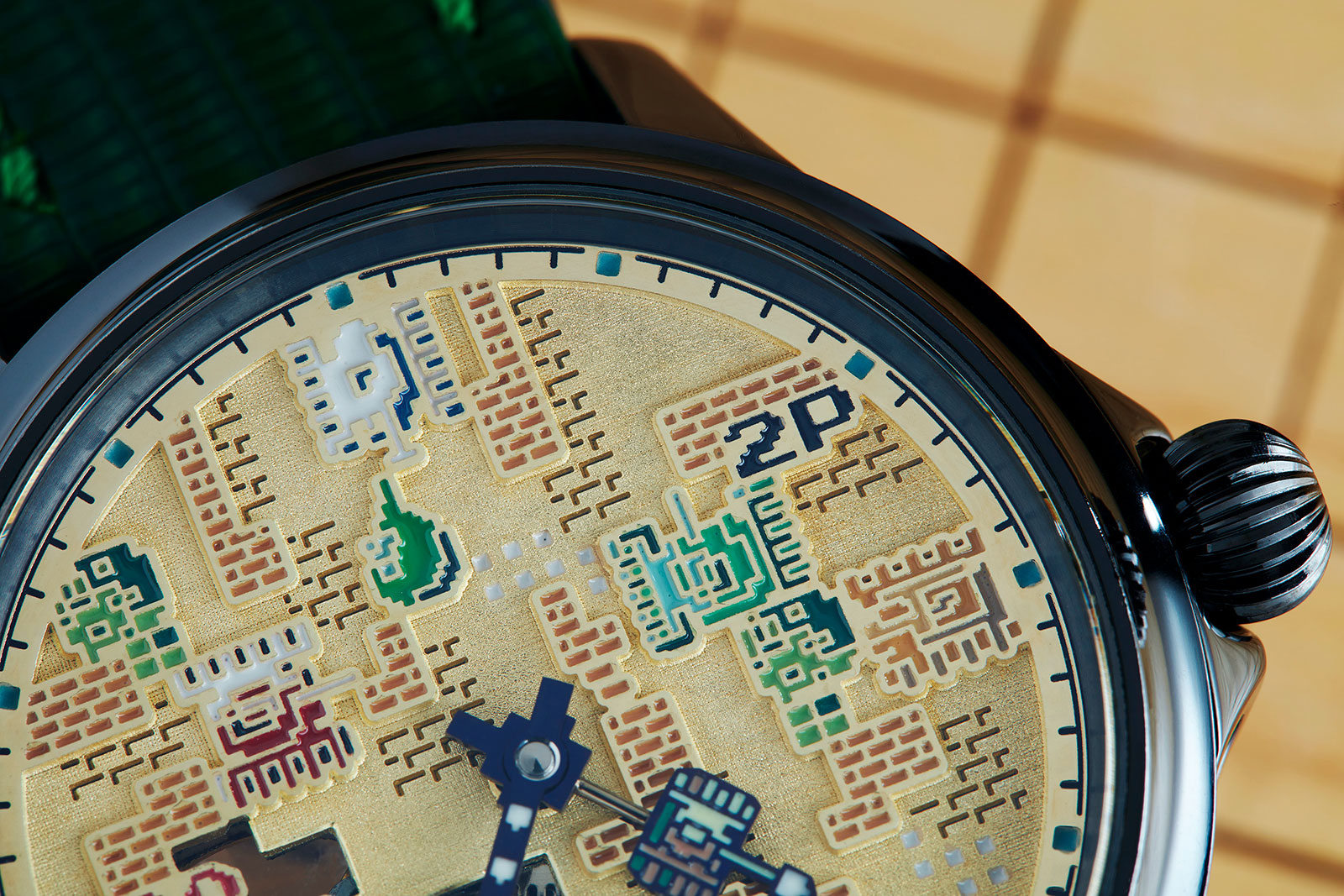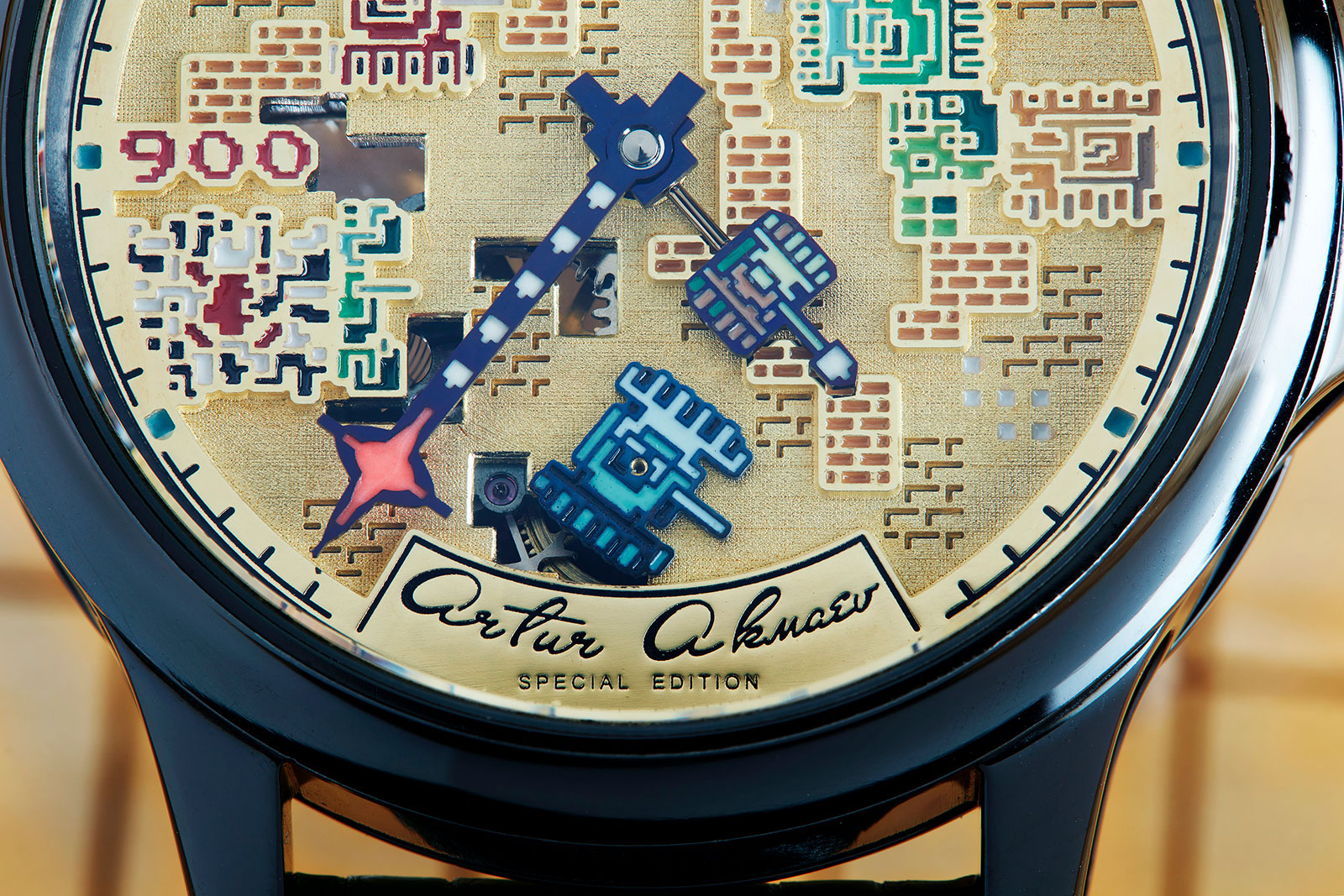 Because all of the decoration on his watches is done by hand, Mr Akmaev is able to execute a diversity of motifs and patterns, across the dial, movement, and case. "This year I spent time with my sister working on designs and ideas for future: East Asian mythology, video games and architecture", says Mr Akmaev.
But beyond aesthetics, Mr Akmaev also has plans to incorporate mechanical elements into his designs. "With Battle City I was curious to see if a gamer's watch could be as captivating as the games themselves," he adds, "I intend to add some mechanical features on a dial so the watch can have a bit of motion from the video game."
All photos courtesy of Atom Moore.
---
Key facts and price
Artur Akmaev Battle City
Diameter: 45 mm
Height: Unavailable
Material: Steel with black coating
Crystal: Sapphire
Water resistance: 100 m
Movement: ETA Unitas base
Functions: Hours, minutes, and seconds
Frequency: 18,000 beats per hour (2.5 Hz)
Winding: Hand wind
Power reserve: 56 hours
Strap: Leather with hand-engraved buckle
Availability: Direct from Artur Akmaev
Price: US$9,000; custom orders start at US$7,000
For more, visit Arturakmaev.com.
---
Back to top.
---
You may also enjoy these.