Pandemic Truths – Brian Duffy, CEO Watches of Switzerland Group
Agility and a multi-channel approach.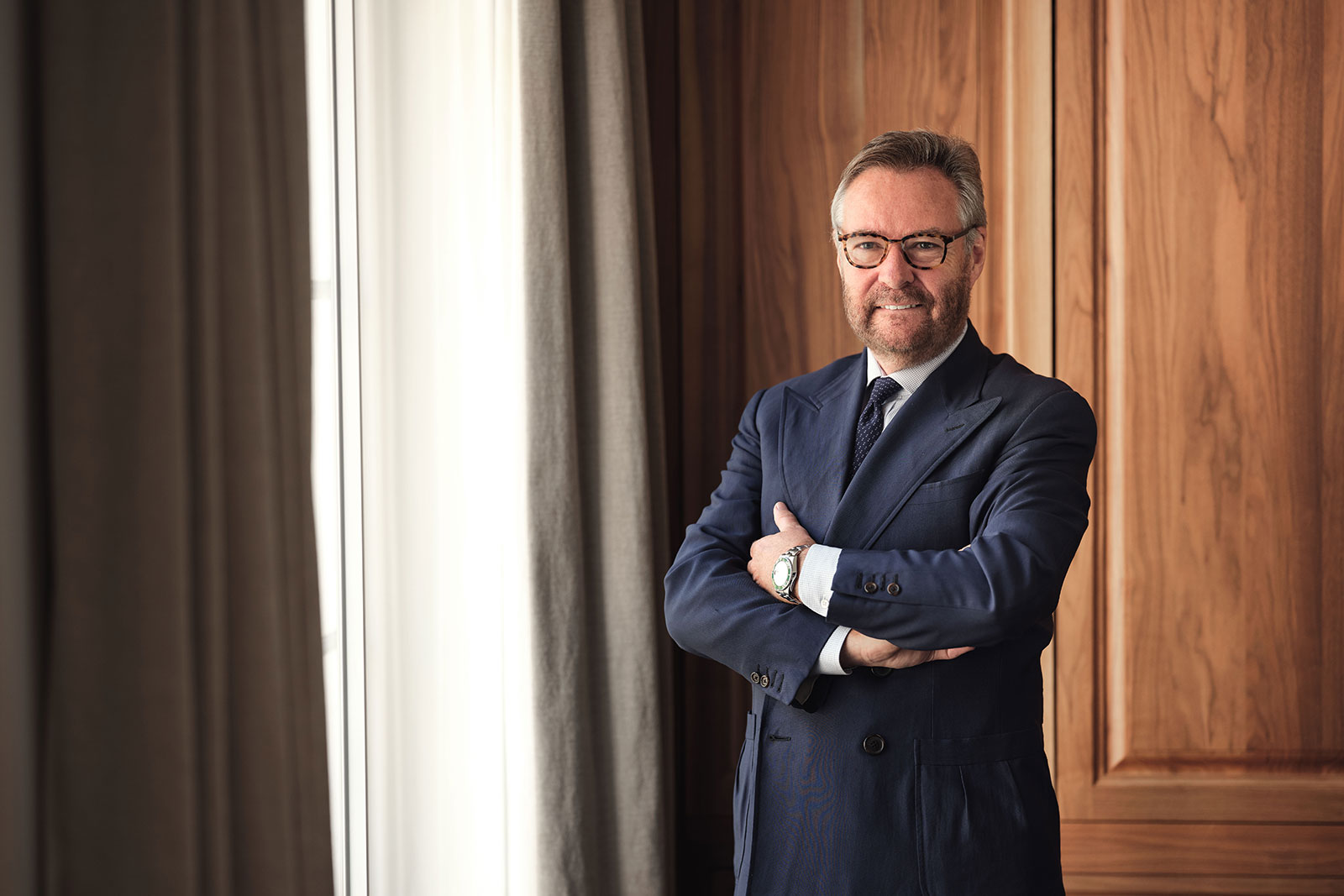 Having just gone public in May 2019, the Watches of Switzerland Group has a major presence in its home market of the United Kingdom, as well as the United States. Its revenue for the 2020 financial year was £819.3 million, or about US$1.02 billion, making it one of the world's largest watch retailers.
The man who led the group to its flotation on the London stock market is Brian Duffy. He was appointed chief executive in 2014, after Watches of Switzerland was acquired by American private equity outfit Apollo Global Management.
Mr Duffy's tenure has seen the group post strong growth and record sales. Just before lockdowns took effect in its primary markets in mid-March, sales were up 36.4% in the United States, while group revenue rose 15.8%. And it was expanding apace, having just acquired four stores from Fraser Hart, while renovating several of its existing stores. Then the pandemic hit.
So what happens now? Mr Duffy shares his views on the current situation, and why he is optimistic about e-commerce as well as luxury watches.
---
How did the pandemic affect your business overall?
Obviously it was quite a shock. Our first concern was to ensure our staffs' health and to maintain the whole workforce. We managed to keep all our people and worked on keeping spirits high everywhere.
Our numbers were very good coming into the year – up 16% at the end of the fiscal year in April 2020 – but closing all stores across the UK and US slowed down this trend momentarily.
Our teams are agile and we have been developing our digital presence and e-commerce for a while already, so we managed to continue trading through this channel effectively. We strongly developed contacts with our customers everywhere and worked on pre-sales.
We doubled our e-commerce in the UK during the shutdown. By the end of April, our revenues were still up by 6% for the year. So you see it impacted us but we are still in a good position.
How are the re-openings looking?
Some reopenings took place in the US three weeks ago, but quickly had to close again due to the social unrest. We see online trading is very strong both in the US and UK where we are gaining market share over the period. Our growth is in double digit in that channel.
For brick-and-mortar, the situation is evolving step by step. The UK has just re-opened on Monday, June 15 in England, but not in airports – that'll be mid-July, probably – nor in Scotland. Our two flagships in New York will reopen soon, June 22 for Soho and early July for Hudson Yards.
We believe that we will experience less traffic but higher conversion, thanks to our digital presence. We are confident that we will fully recover from this.
We are privileged to have very strong brand partnerships with very strong brands. Demand is still very strong as we can see. A lot of what we sell is very much constrained by supply not demand.
How have you been working on developing your e-commerce?
Watches of Switzerland has been investing in e-commerce and social media presence for a few years already. During lockdown the WOS Group achieved 280 million total ad impressions and drove three million visitors to our websites. This is quite a feat and shows how well adapted we are to the new normal.
We are very present and active on Facebook, Instagram and even YouTube. Moreover, our partner brands have enabled us to sell online and that has helped keep the momentum as well.
The UK and large cities in the US are major destinations for tourists. Did you rely more on tourists or local business before the shutdown? How is that going to play out in the future?
Our airport business is clearly going to be impacted since airport traffic is going to remain slow for a big part of the year. But tourist business only represents 17% of our total revenue. We are very much a domestic-focused business.
Our strength is our presence in a lot of cities, so people can browse online and know that they can go to a nearby store easily. Our high sales numbers in January, February and March — when tourism was already down — are due to our strong domestic presence and the sustained demand for strong brands that we carry. 
Have brands taken any steps to help you as a retailer?
Thanks to our great relations with our partner brands, we have been able to start selling some of them through our e-commerce. Brands have embraced e-commerce and that has definitely been very helpful.
The Watches & Wonders platform has been also key to advertise all novelties digitally. It seems everyone has switched very quickly to digital, and it has worked well.  Our top three brands for online business are Omega, Breitling, and TAG Heuer, and our fastest growing is Cartier. 
What trends do you see developing for watch retail?
The trends that Watches of Switzerland has been working on are being confirmed: a balance between physical and digital presence.
The stores of tomorrow are wide and open; new physical concept stores will be spacious, luminous, modern. This new format we are implementing, like in Soho or Hudson Yards, seem to be effective – we have seen a 50% increase in traffic.
Clearly digital is becoming central for retail as well. A multi-channel approach is inevitable. We build awareness online through advertising, and people know that they can still go to one of our store nearby to search for help, services, or just to try the watches on.
What do you see the retailer's role evolving with the direct-to-consumer approach by many brands?
Watches of Switzerland has been experiencing 9% growth each year for the past six years, so we are developing well. We have key skills to develop brands: marketing implementation, consumer knowledge, even product development.
Our brand partnerships are strong and evolving. In particular, we are working on mono-brands boutique concepts. With our skills, experience and networks, we can help brands build their mono-brand boutiques in partnership with Watches of Switzerland. We understand the "flagship" approach in big cities, but for smaller cities it is more complicated for brands to go it alone. 
We have to be agile. We have to offer more remote interaction opportunities for consumers. Our sales staff are now equipped with tablets and Zoom subscriptions so they can interact with customers very easily. Offering a wide choice to our customers is also key.
And we see that independent watchmaking is also a great source of inspiration and innovation for the industry. The US market has been a very interesting source of data to embrace the value of that market segment. We see the interest in brands like H. Moser & Cie, MB&F, or Armin Strom increase steadily.
We are very optimistic about the future. We see demand for great watchmaking is very strong.
---
Back to top.
---
You may also enjoy these.